I wanted to do something special for Patrick before Baby #2 arrives — which could be almost be any day now that I'm 37 weeks pregnant! — so I recently set about creating a big boy room for him.
Patrick gave me a brief of creating a dinosaur themed room with lots of blue (his favourite colour) and I happily obliged.
He saw his new room for the first time just a few days ago and it was absolutely magical to see his face light up in here… let's just say he thinks I nailed it #mumwin
Keep scrolling for loads of pics and details of all the products used in his dinosaur theme boy room.
Related article: Top 7 beds for boys under $300: Finding a big boy bed for Patrick
Related article: Room reveal: Stylish girl/boy shared children's bedroom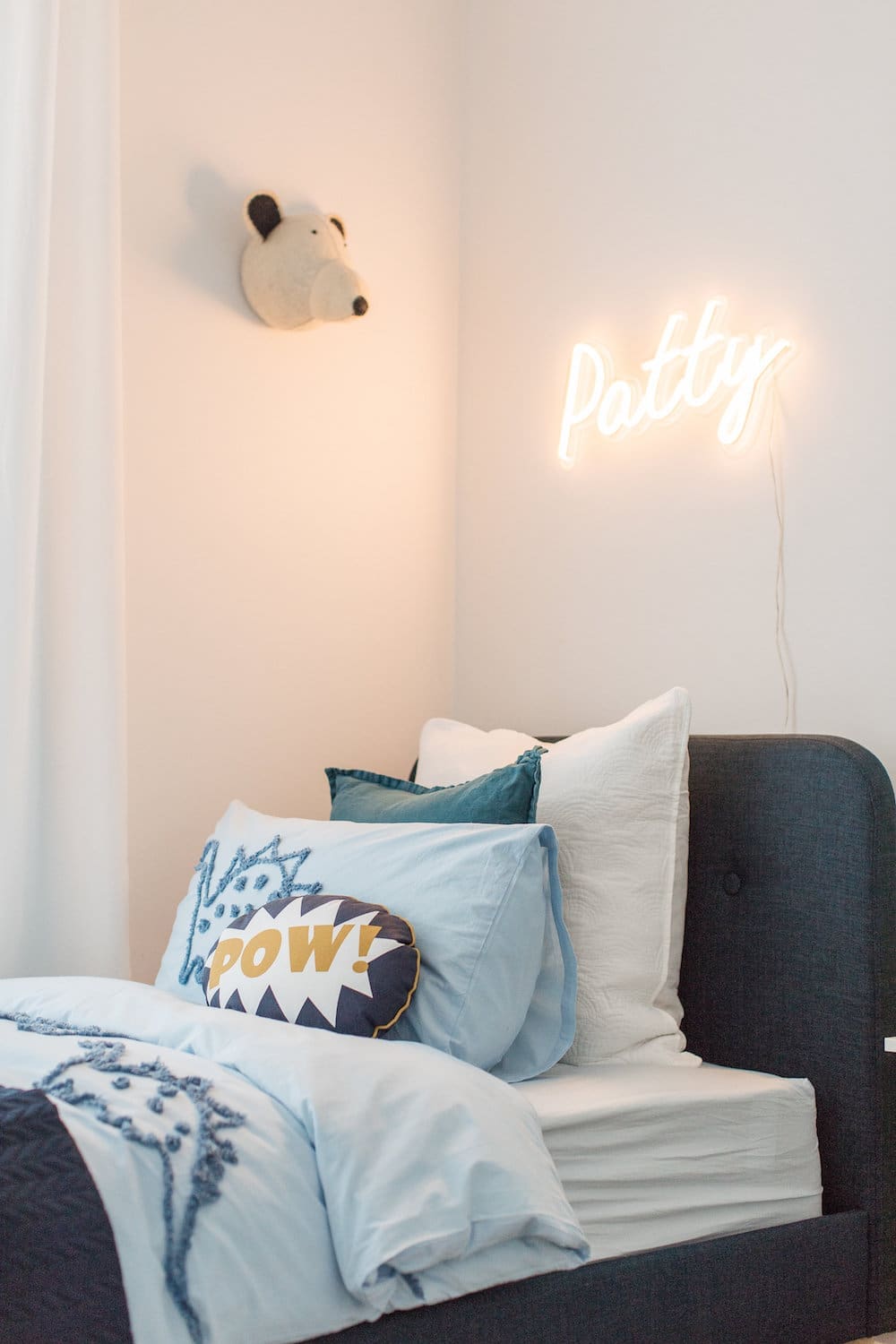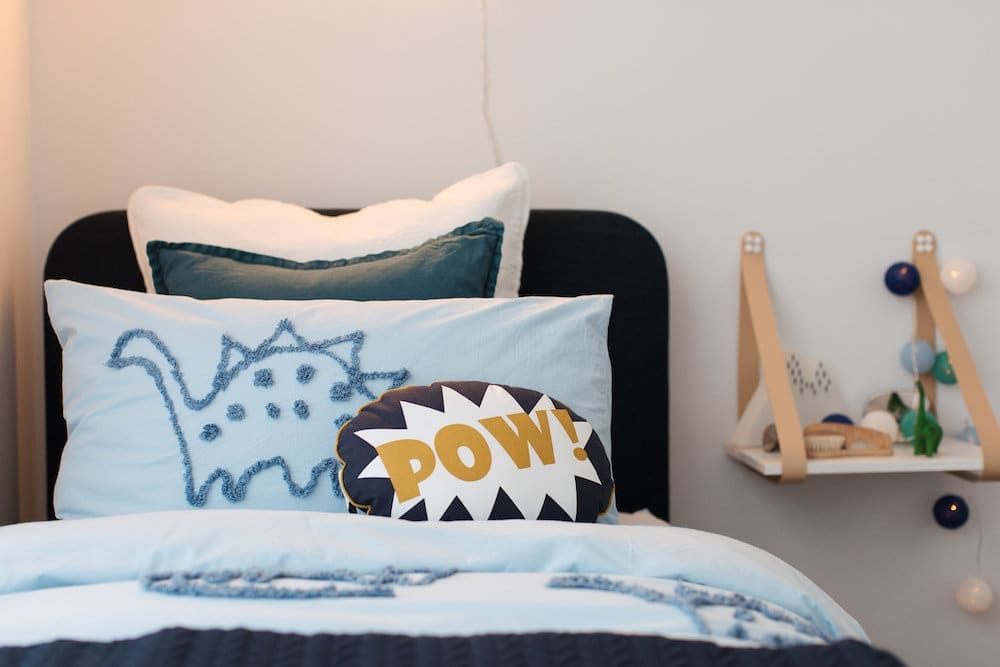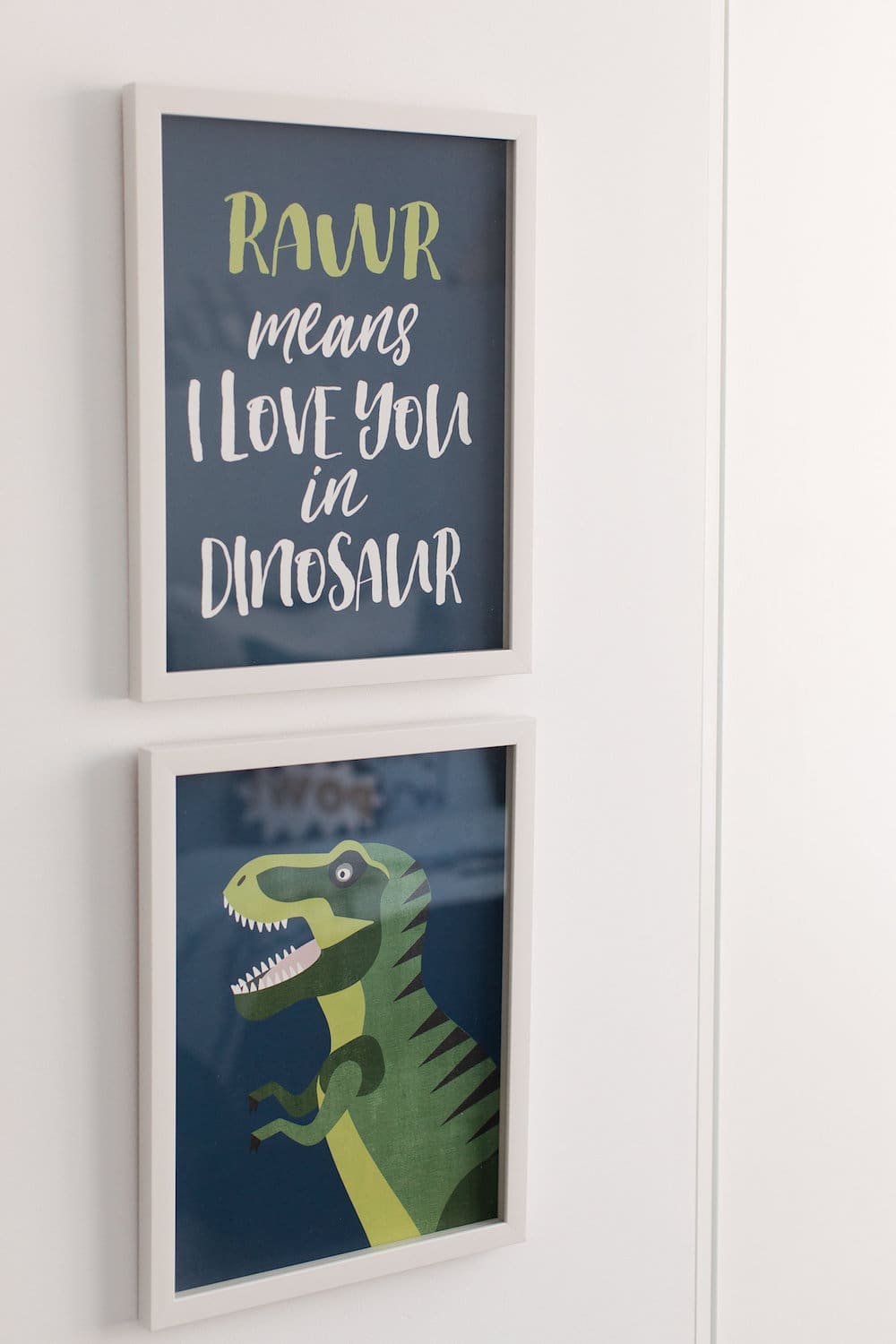 Creating the space
You may recall seeing my round up of the best boy beds under $300, well I picked the bed that got the most votes and used this as a starting point in the space.
I loved that dark blue colour and decided it would be the dominant colour in the space, which I broke up with tealy-petrol tones and neutrals of grey, white and tan.
Overall, I wanted the space to be fun but not overstimulating as I made that mistake with his first nursery and then wondered why he wasn't sleeping, ha ha.
So showing restraint, I set about finding decor and accessories that met his dinosaur and blue brief. Some of my favourite pieces in here are that personalised neon sign that we got from My Event Decor, the tall dino toy on his bookshelf (which he sleeps with at night), and the timber tool set which is possibly his favourite thing in here.
Tips when styling a boys room
Remember you're creating a space for the child and not for you — so put their wants and needs above your own. As much as the stylist in me would love to hang items from the ceiling or go bold with feature walls, I know my already full-on little man wouldn't be able to relax and sleep in the space so I had to hold back.
Keep key items neutral and have fun with accessories — I wanted to create a space that would grow with him for years to come. So as much as he loves dinosaurs today, I know next month or next year it could be something else entirely. By keeping the key items neutral and picking affordable decor and wall prints in the dinosaur theme, I could create a space he loved while also keeping things flexible enough to change in the future.
Shop Patrick's dinosaur theme boy room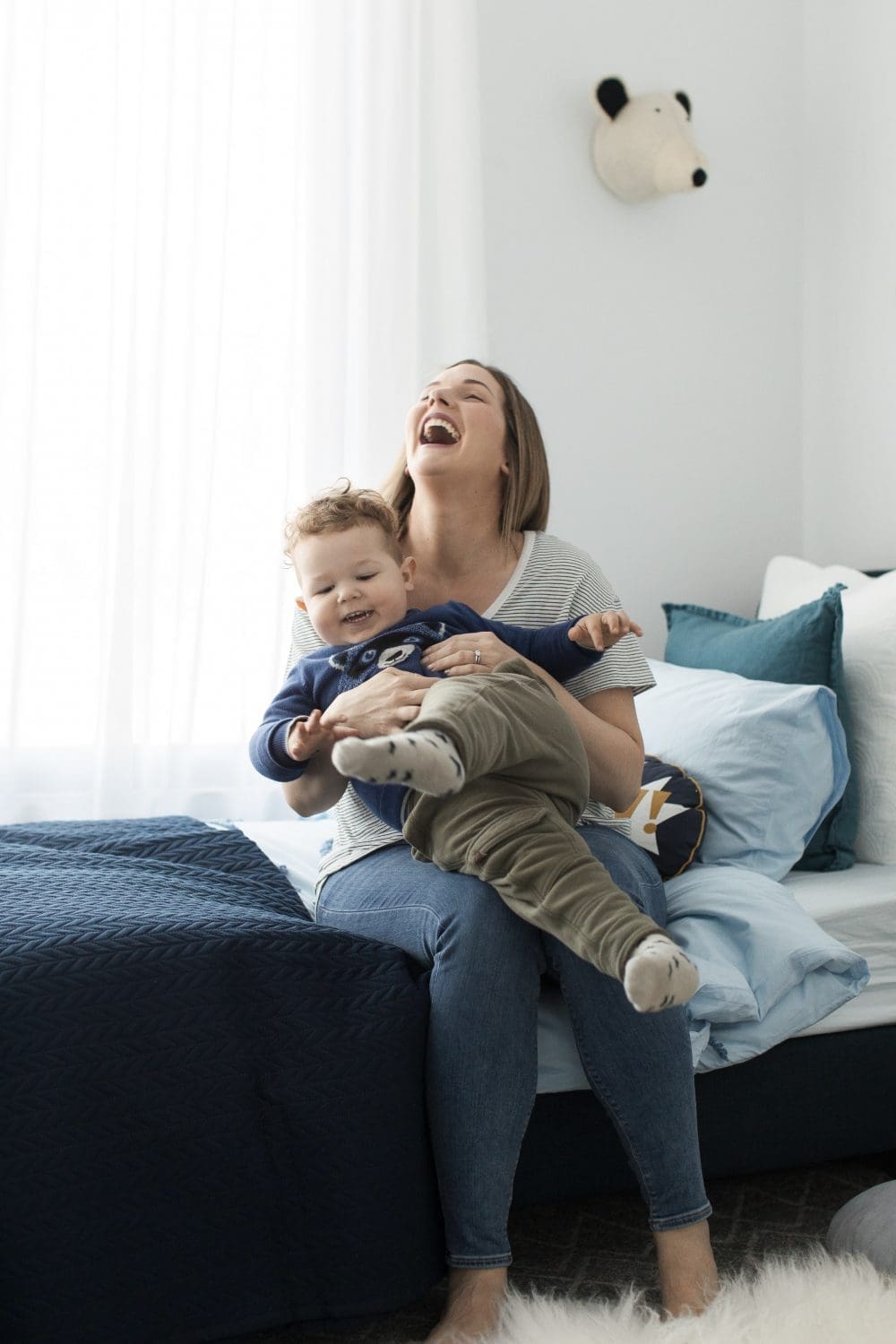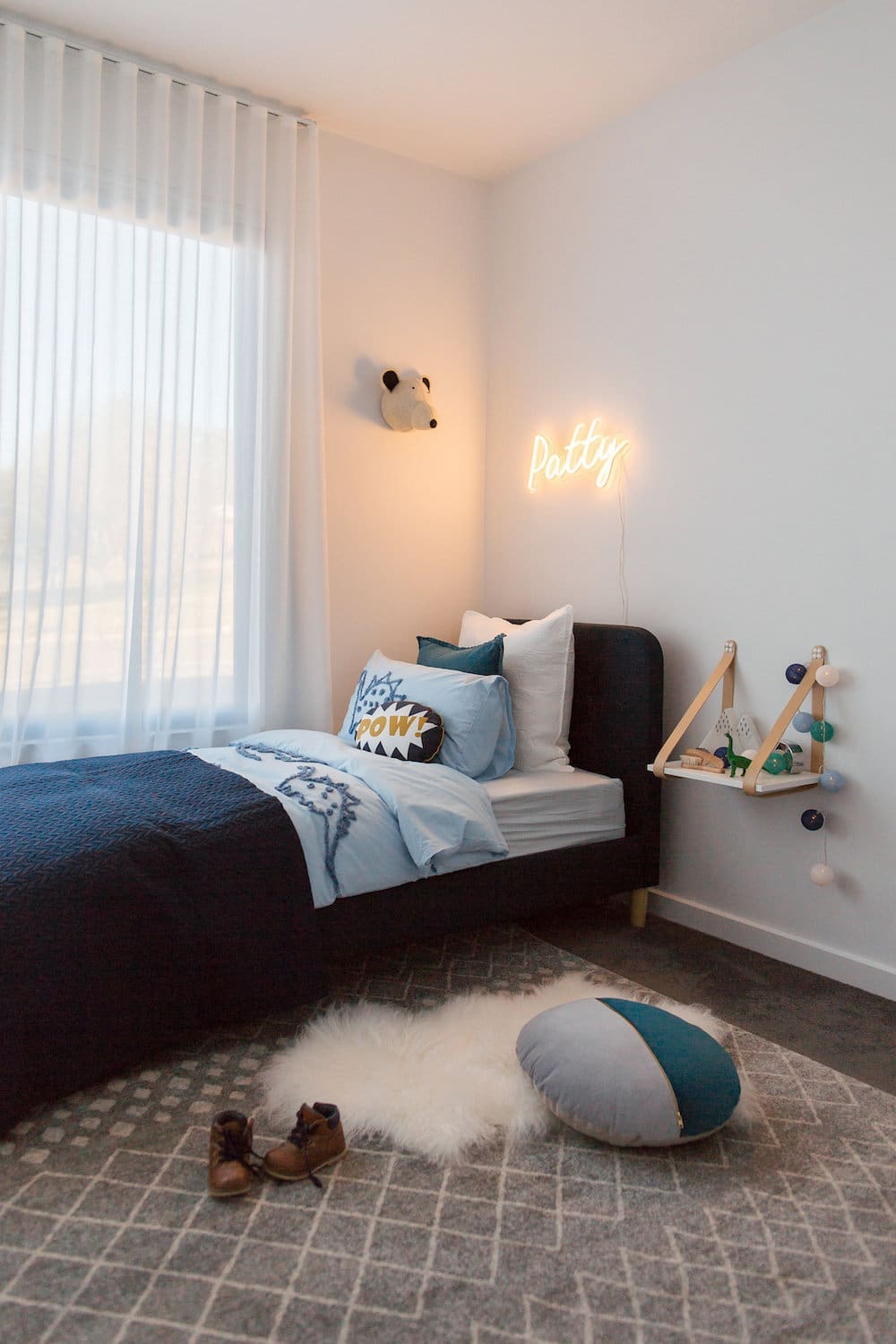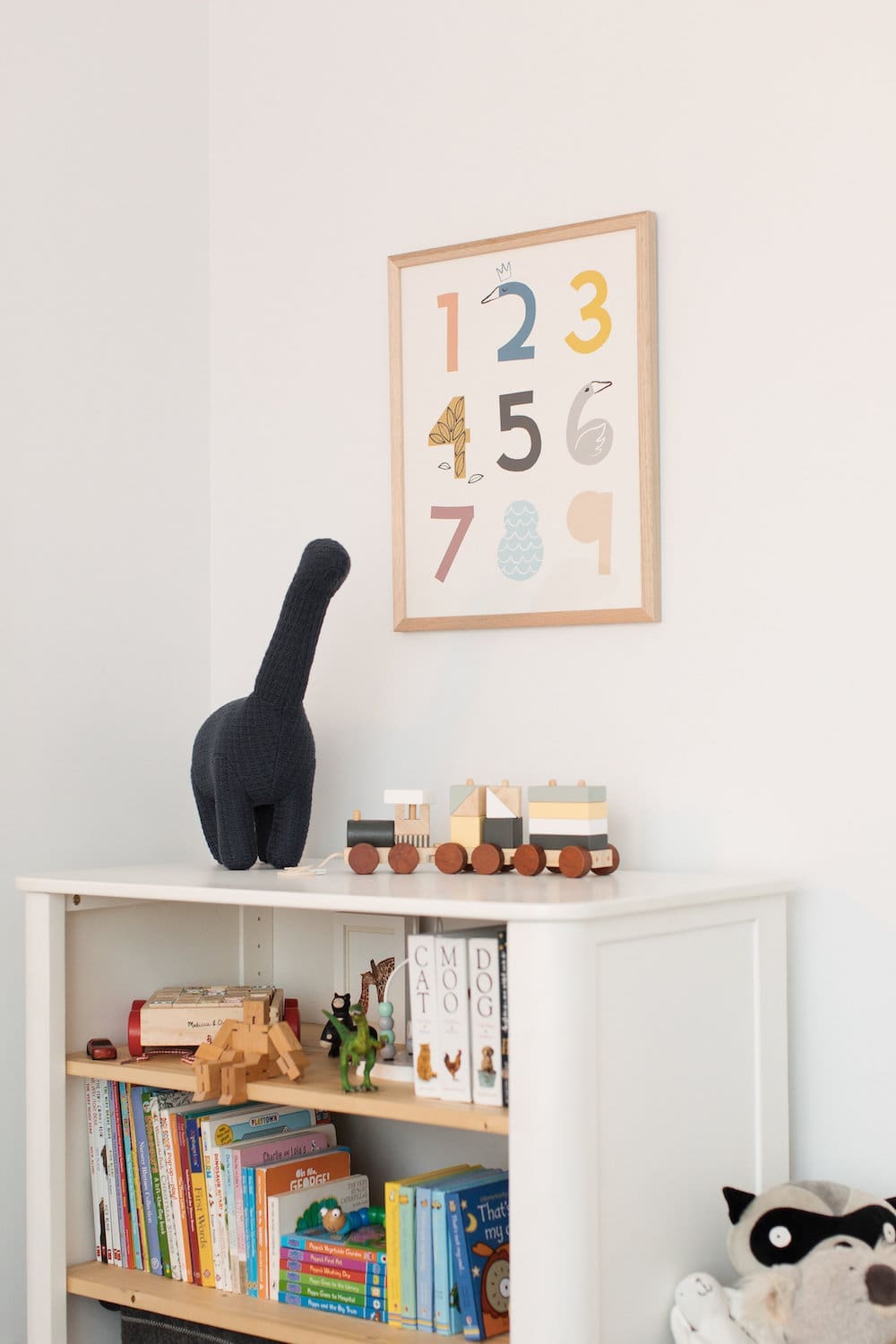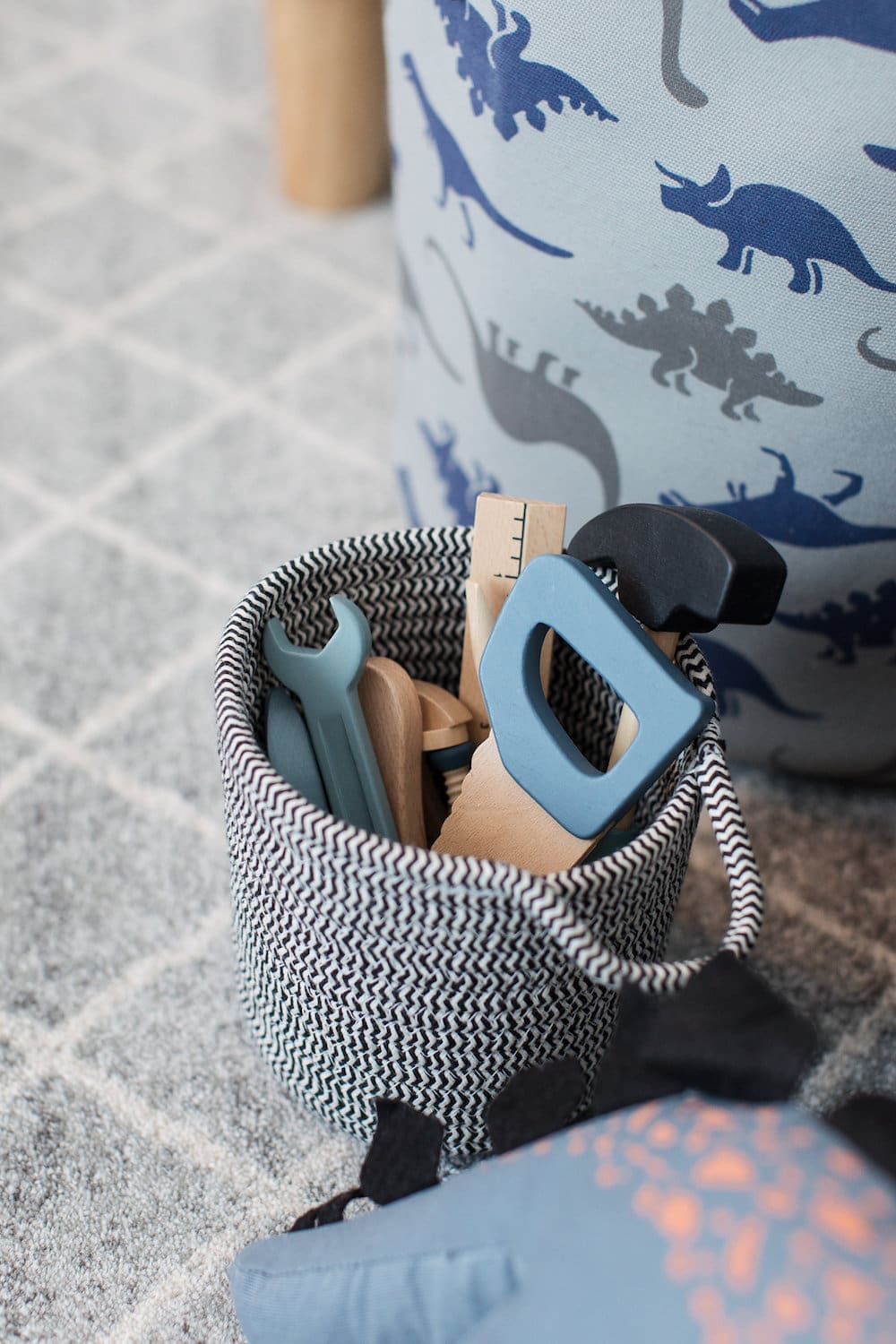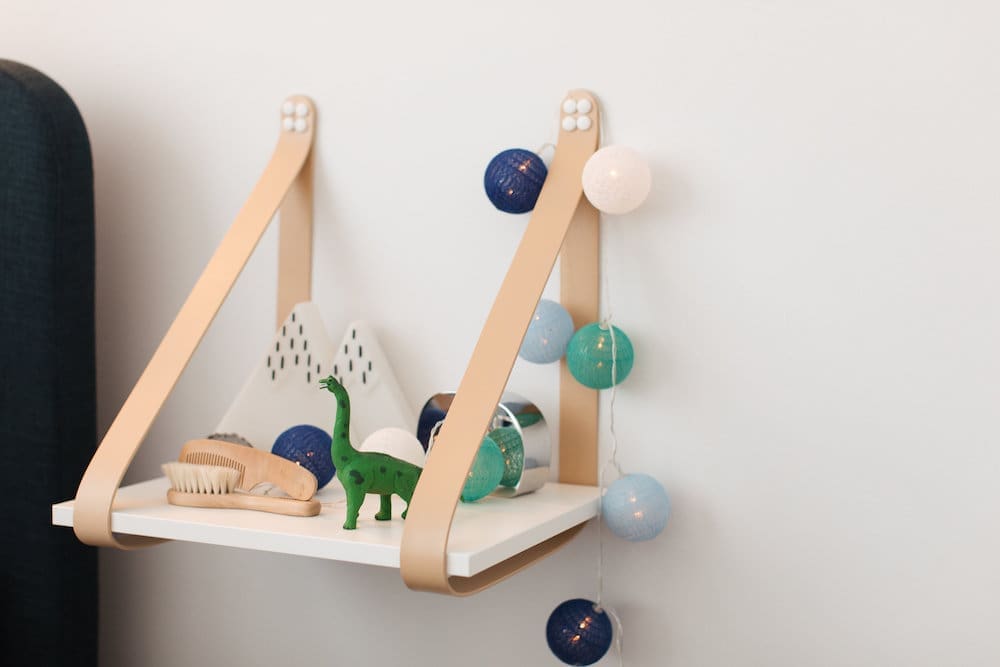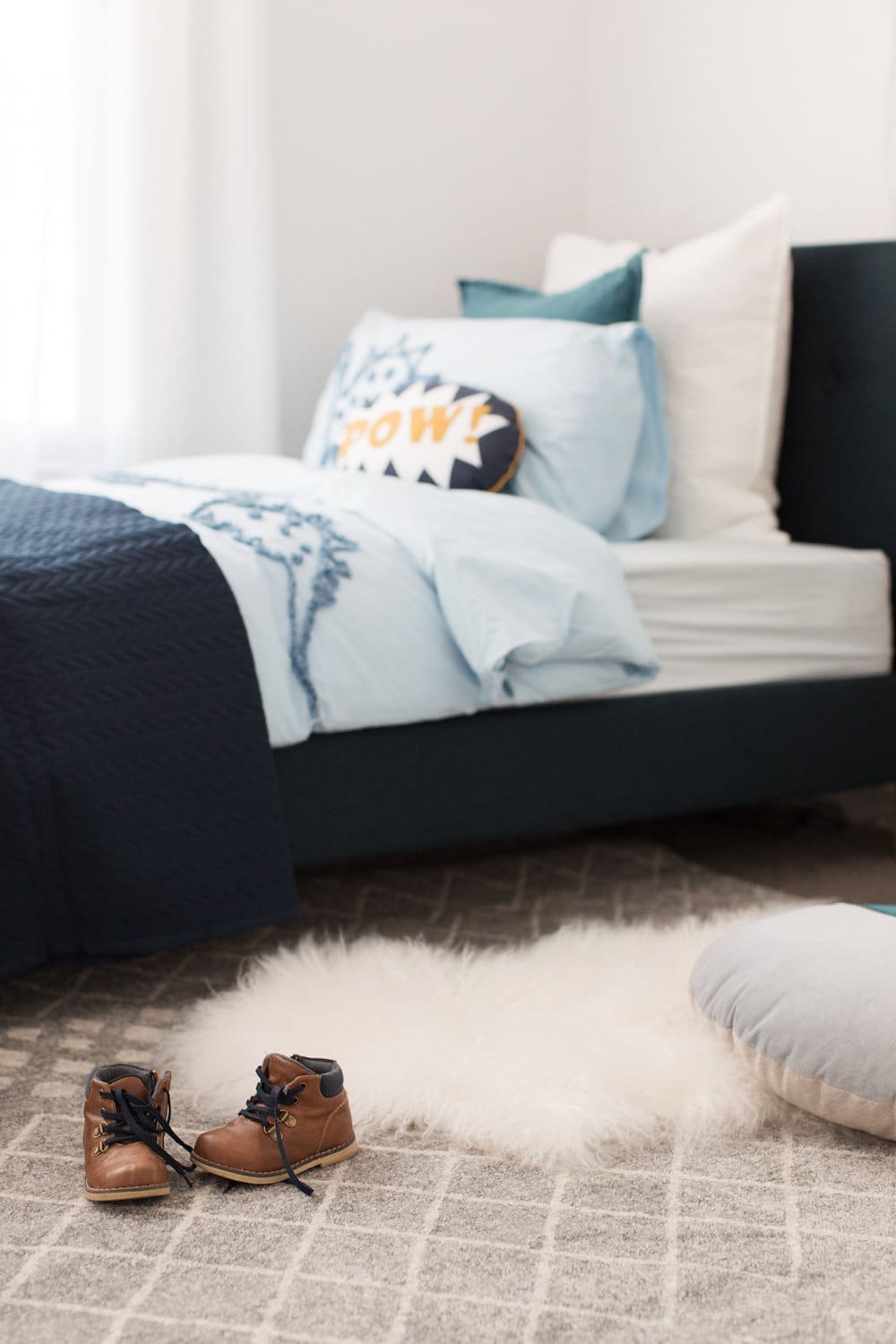 Embrace a large floor rug — although some people disagree with rugs on carpet, I'm all for them. A large area rug (like this one I got from Rugs of Beauty) anchors the space, adds interest and texture to the floor, while also protecting the carpet – win, win, win.
Have fun with wall art — not all art has to be in a frame. In here, I've also used a stuffed animal head and the neon sign but the options are endless. Consider wall hangings, flags or simply different ways to display art to bring the walls to life.
Don't forget to be practical — this tip almost seems like a downer but it isn't intended to be… I of all people know how fun it is to create a kids room and how easy it is to get carried away when doing so… you can almost convince yourself that anything is a good idea!
I hope you enjoyed this look around Patrick's dinosaur theme boy room. If you'd like to know where any other products are from, please pop a question in the comments below and I'll get back to you asap x
Supplier list
Bed: Coby single bed from Focus on Furniture
Bookshelf: white bookshelf from Incy Interiors
Bedside: leather strap side table from H and G Designs
Rug: Kemi 1154 Silver Grey Modern Tribal Boho rug from Rugs of Beauty
Neon sign: customised neon name light from My Event Decor
Bedding: navy duvet and 'Pow' cushion from Pillow Talk, dinosaur quilt cover and round splice cushion from Adairs
Artwork: numbers and swans framed print from Arthaus, dinosaur wall print set from TK Maxx
Timber toys: timber block train set and timber tool set from Wiggles Piggles
Dinosaur toy: large navy dinosaur on bookshelf from Habitat 101
Wall hook: paperclip wall hook by Bendo
Photography by Thorson Photography
Shop Patrick's dinosaur theme boy room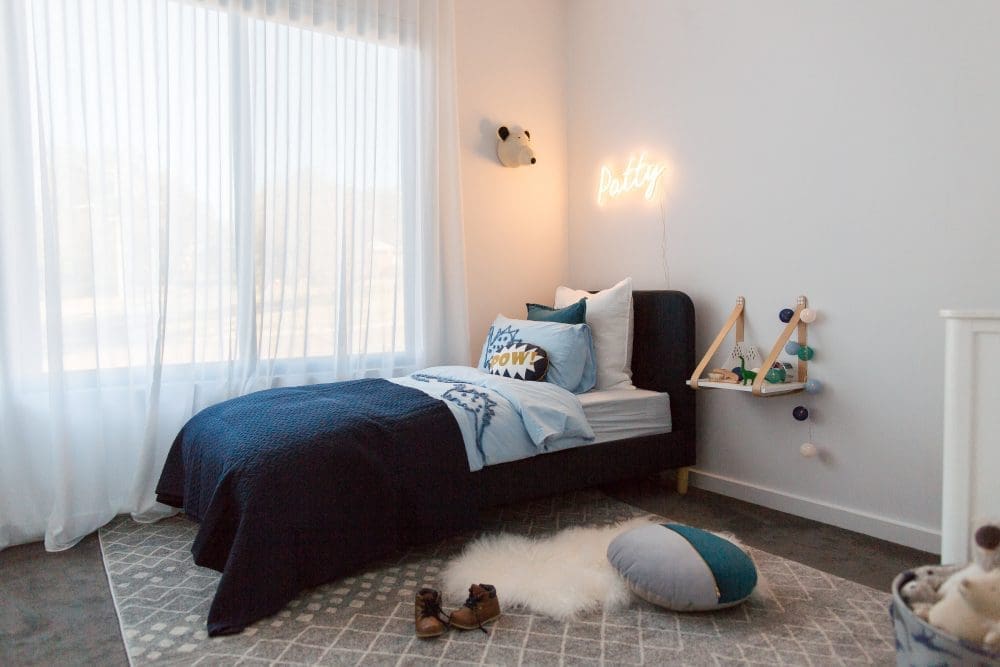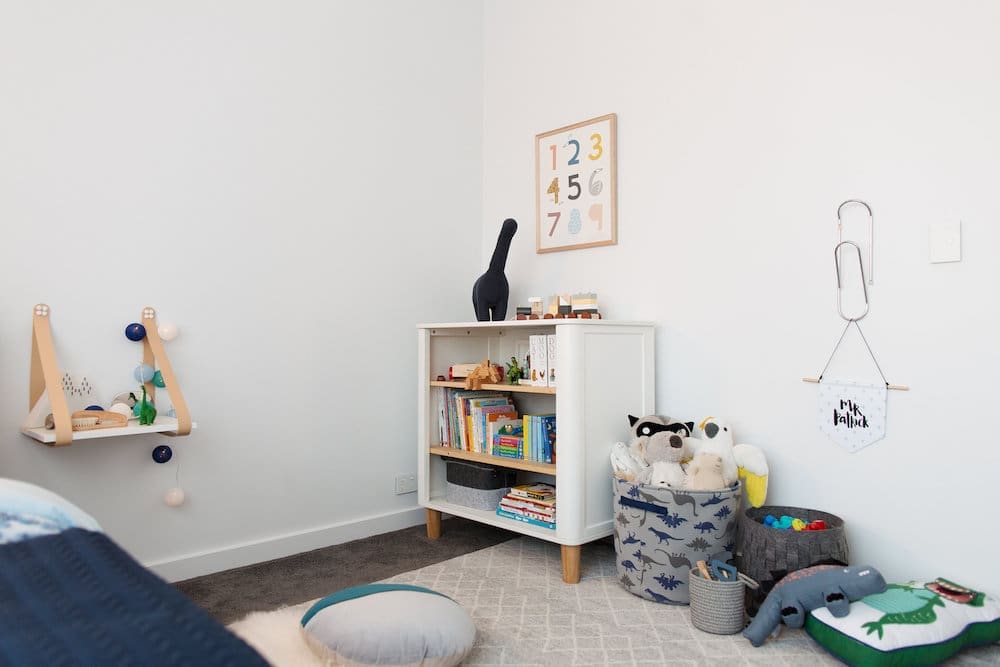 Disclaimer: This post contains some affiliate links. This means that when you click on a link and purchase something from that site, we may make a small commission at no extra cost to you.