Supported by Arielle
The last year has brought unprecedented changes to the way most people work. Daily commutes to the office have been replaced with working from home… and if you don't have a dedicated space to work productively, this transition may not have been the smoothest!
With lockdowns set to continue and many employers realising the benefit of more flexible working arrangements, it may be some time until we get back to working in the office as we once did. So how can you work productively from home? Keep reading for our tips to create the perfect home office environment for yourself.
Related article: Scandinavian office inspo: Dreamy Scandi style offices and where to shop the look
Related article: 20 easy ideas to create a stylish home office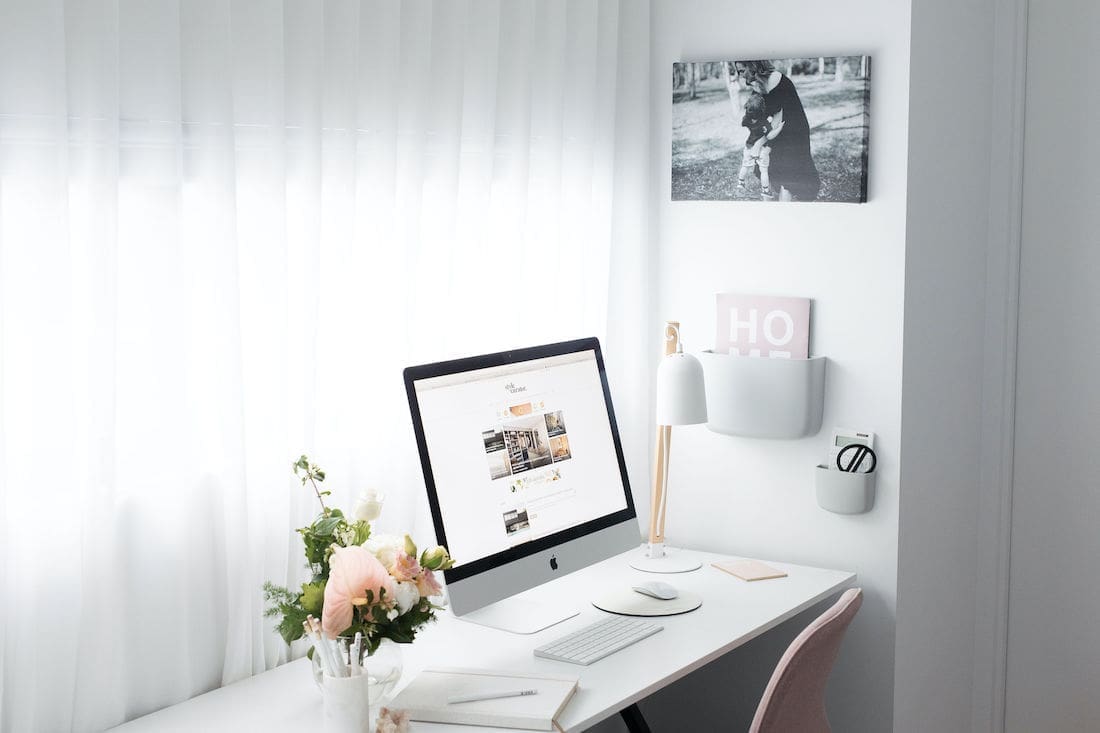 Natural lighting
We harp on about the importance of lighting ALL the time. And in your work environment, it's more important than ever!
Good lighting is an essential component of workplace health and safety, helping to prevent issues such as eye strain and headaches. According to a study published by the Harvard Business Review, 78% of employees reported that access to natural light and views improved their well-being, with 70% reporting improved work performance.
We suggest setting up your working from home spot in an area with good natural light — ideally where the light is behind or next to the computer screen to avoid the issue of glare. A north-facing room will allow for a warm light throughout the day helping to create a relaxed, working environment.
And although natural lighting is best, this may not always be possible. In these instances, use lamps and other sources of artificial lighting to create a well-lit workspace.
Right furniture
With any home office environment having the right furniture is key. While we're all about style, in the office function comes first. Your office furniture should be ergonomic to prevent unnecessary strain on your body and to offer maximum comfort to work productively.
Does your chair offer sufficient support for your back? Is it the appropriate height for your desk? Or better yet, perhaps a standing desk for your home office is the right solution? Standing desks have come a long way in recent years and are said to have a range of benefits, including lowering blood sugar levels, risk of heart disease and boosting productivity.
Where space is limited, look for multifunctional furniture and smart storage solutions. For example, wall shelves offer good storage while keeping your floor clear to make small rooms appear larger. You may also find a pull-out or collapsible desk is a better fit if you do not have space for a dedicated work area.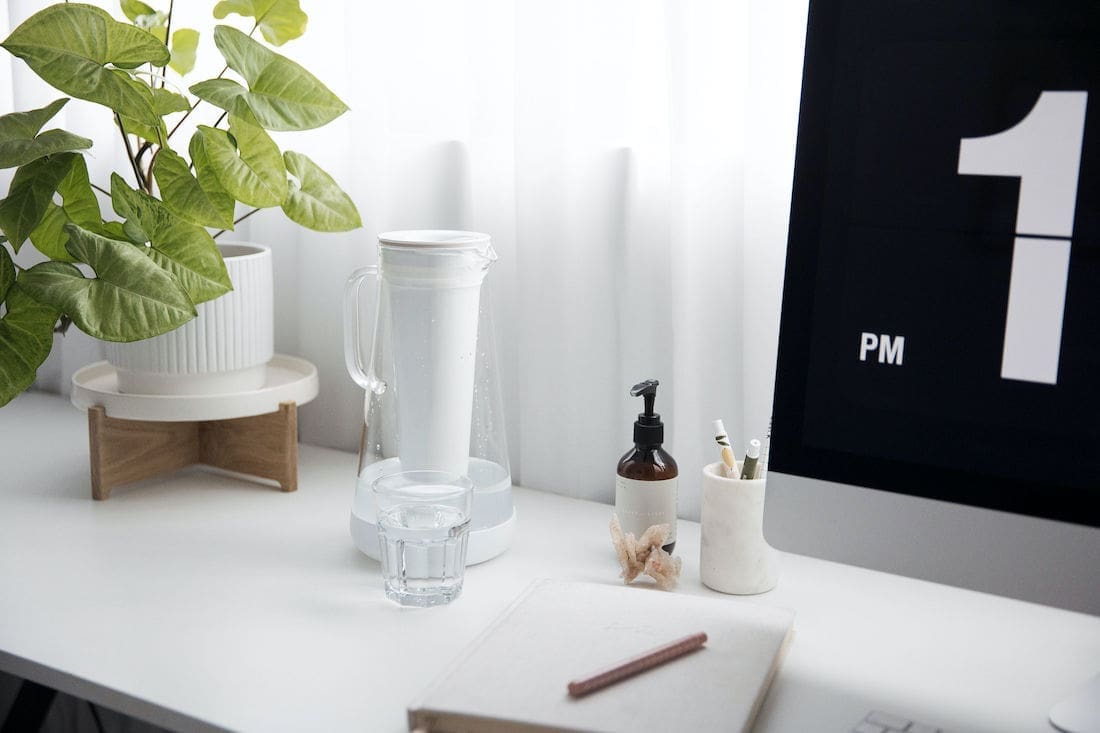 Go green
A great way to bring life into your working space is by introducing some nature. Indoor plants or even fresh flowers can add to a sense of wellbeing and make your work environment feel calm and relaxed. And plants don't just look good, there's research showing that adding plants to the workplace decreases stress, improves air quality and increases productivity.
If you're anything like us and struggle to keep plants alive, check out this article on the top 20 hard to kill plants.
Colour choices
Studies have shown that colour has a profound impact on productivity and can elicit different emotional responses in people. And it isn't just the colour but the tonal value you need to consider. Cool white (with blue undertones) can literally make you feel cold while warm white (those with a more brown or yellow undertone) feel inviting and homely.
Think about the way you want to feel in your office and look for the right colours to complement.
Popular home office colour schemes:
Warm white: feels light and airy without that clinical vibe. Ideal choice in a minimalist office where you want to limit distraction
Blue: from lighter and muted shades, through to deep saturated navy, blue offers a sense of tranquility and security. This is a great colour to suit the Hamptons style or traditional, luxe spaces
Green: when indoor plants aren't enough to create that sense of nature, why not paint your walls in this divine colour as well?! Green has a revitalising and refreshing effect, perfect for boosting productivity
Orange: a powerful colour that represents creativity. Orange is bold and stimulating and could be your ideal workplace colour if you are in a creative field!
Whatever colour you choose, it should promote the mood you want to achieve and give an overall sense of wellbeing.
As working from home becomes the norm for many, take this as an opportunity to design your ideal working environment. By incorporating the tips in this article you can begin creating a stylish home office where you can work productively and happily from the comfort of your own home.
Which of these tips for creating the perfect home office will you use? Do you have more suggestions to add to the list? Tell us in the comments below!