We recently attended an event where interior design expert Darren Palmer shared his advice on a broad range of topics from what do to if you have a small bathroom to where to invest in renovating before you sell. His advice was so helpful (surprises, surprise) that we've turned it into a series of design and decorating tips.
Today we're sharing Darren Palmer's tips on using colour in the bathroom and kitchen.
Related article: Darren Palmer's tips for finding your kitchen style
Related article: What is the best kitchen splashback? Interior Designer Darren Palmer shares his thoughts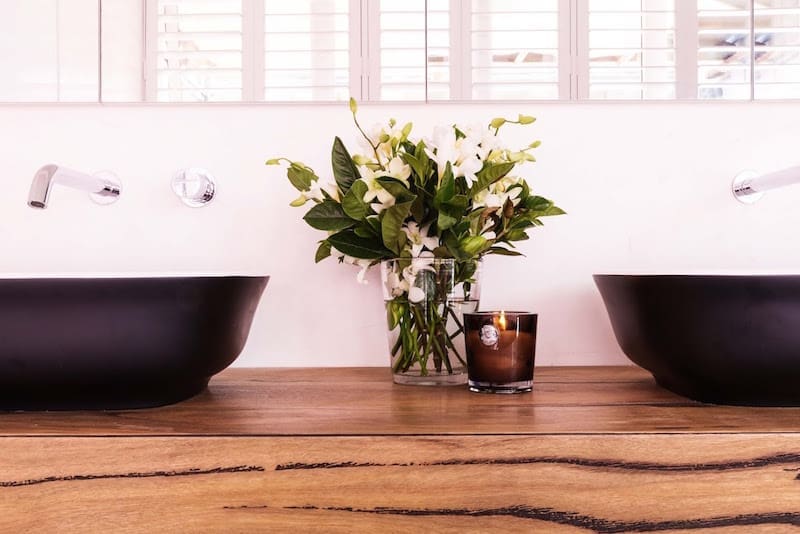 Is it best to play it safe when it comes to colour and design?
"Whether or not you use colour and how depends on your aesthetic," says Darren.
Darren explains how this approach allows you to easily update a space as trends change.
What about using colour in the bathroom and kitchen?
"If you're designing your forever home, you can take a few more risks and do what you like.
"But if you're planning on selling, I encourage people do their research and know the market. That doesn't mean you should play it too safe but each market is different — country vs beach, high demand vs low demand — and it's important to be diligent and understand this before starting."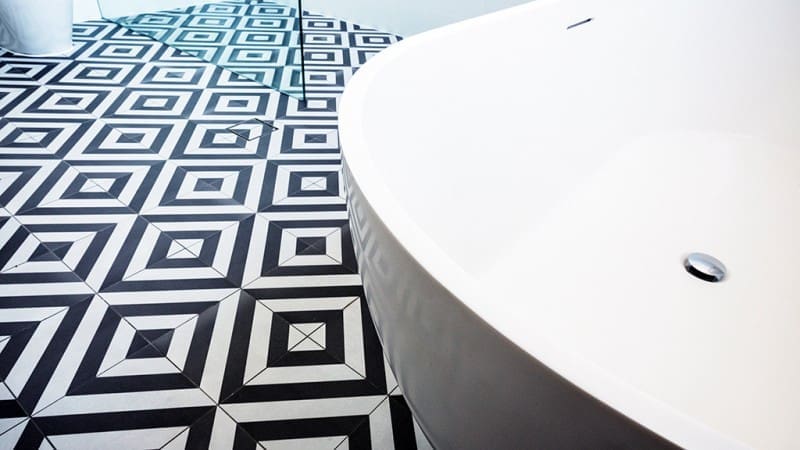 He did point out some areas where you could use colour more 'safely' though.
"If you have your heart set on using the most cool and trendy tile but are worried about it dating, look at where you could use it that doesn't need to be waterproofed, like your kitchen splashback.
"Tapware is also relatively easy to change with trends so you could experiment here. I used matt bronze tapware on a recent project."
Hopefully these tips on whether to use colour in bathroom and kitchen design helps you! If you have any questions, pop them in the comments below! You can also check out Darren Palmer's website or connect with him on Instagram.