Neale Whitaker may have said he never wants to see a Block contestant do DIY art, but that doesn't mean we can't have a bit of fun in our own homes!!
Watercolour is a trend dominating homewares and art this year and today we've got a ridiculously easy tutorial for you to create your own.
Related article: DIY hand lettering for beginners
Related article: DIY gold foil prints
Items you will need:
Blank paper
Paper with quote printed
Watercolour and brush
Whiteout (correction marker)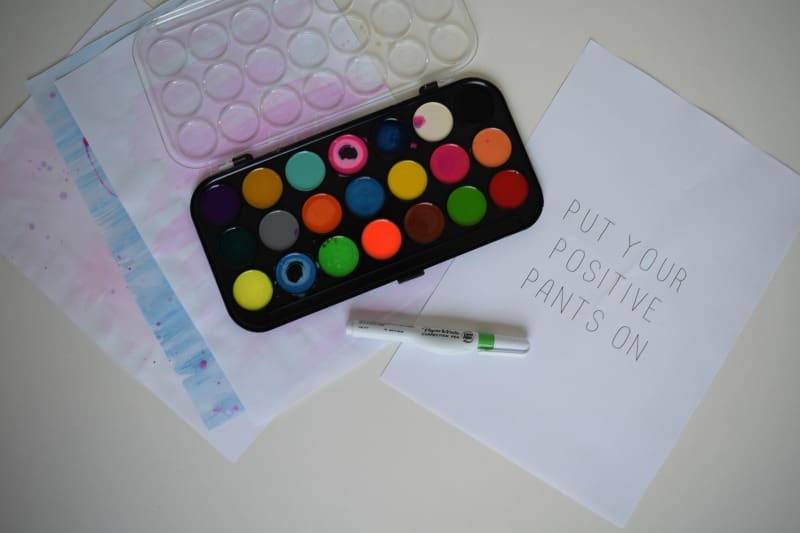 Steps:
1. Place blank paper on top of your quote print out and hold against a window so you can see the words. Trace out the quote using your correction marker (or lightly in pencil if you would prefer to use the correction marker at a table).
2. Paint your paper in watercolour — ombre (one colour at top and one at bottom coming together), splodges or brushstrokes are just some of the techniques you could try.
3. Once dry, touch up your quote with additional correction marker if needed. Frame and display!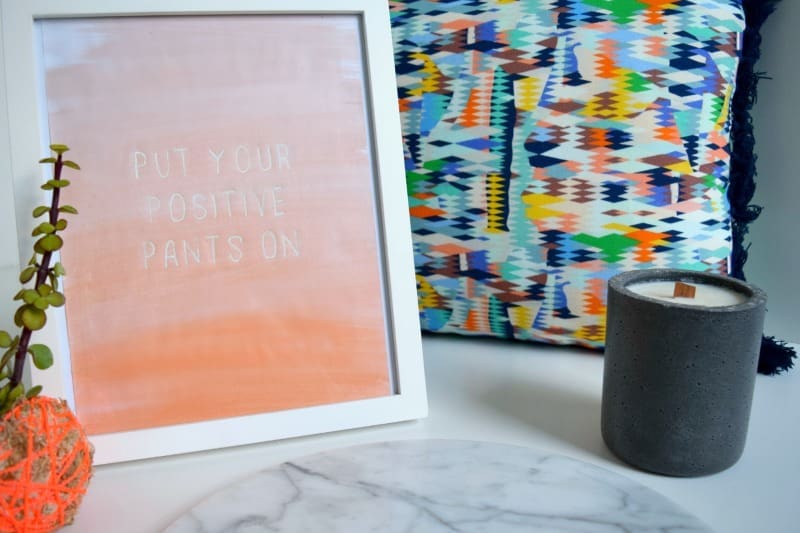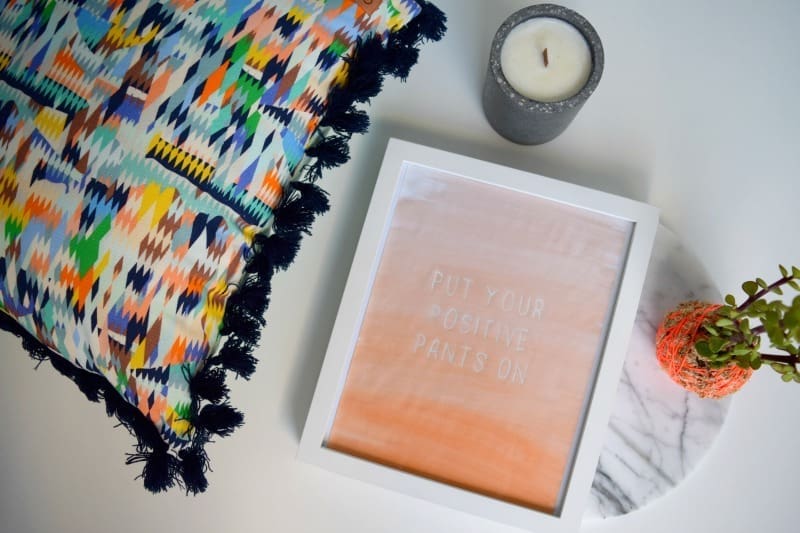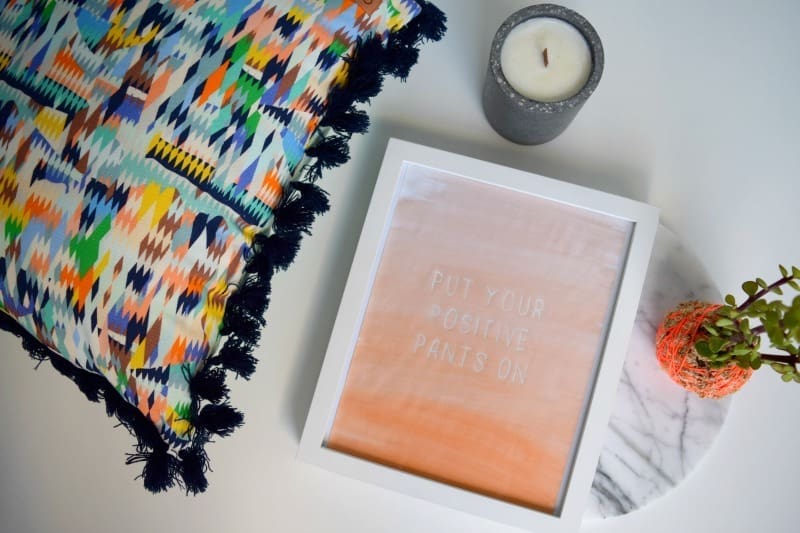 These DIY watercolour art quotes would look great in a kid's room or study. Instead of doing an ombre effect with the paint, you could also try a gradient ie using one colour at the top and a different colour at the bottom and having them meet in the middle.
You might not win any art prizes with this DIY but it sure is a fun way to add some positivity and personality to your home!
And if you love that mini moss ball planter pictured above, we've got the tutorial to make it here.
Tell us what you think about this DIY watercolour art tutorial in the comments below!