One of the best decisions we made in our recent bathroom renovation was carrying the glass shower screen all the way from the floor up into the ceiling. It creates a sleek, minimalist look and helps to minimise draughts (something you guys warned me about with wet rooms!).
But it took a quite a bit of researching. We also did a lot of talking to builders, renovators and experts to work out the best method to do this as there are many ways it can be done. We're so thrilled with how the shower screen turned out! I thought I'd share how we did it with you in case you're planning something similar for your home.
Related article: Gina's bathroom renovation reveal: Take a peek around my new bathroom
Related article: Hamptons luxe bathroom reno that's loaded with #bathroominspo
Steps:
1. Run C Channel in the floor and wall. Make a cut out in the ceiling where the glass panel will go. Our shower screen is 10mm toughened glass so we used a 12mm C Channel. This would fit that glass thickness and also allow for silicone. The tiler set this into the floor and walls as he tiled the space so it would not be visible at all once the glass is installed and siliconed.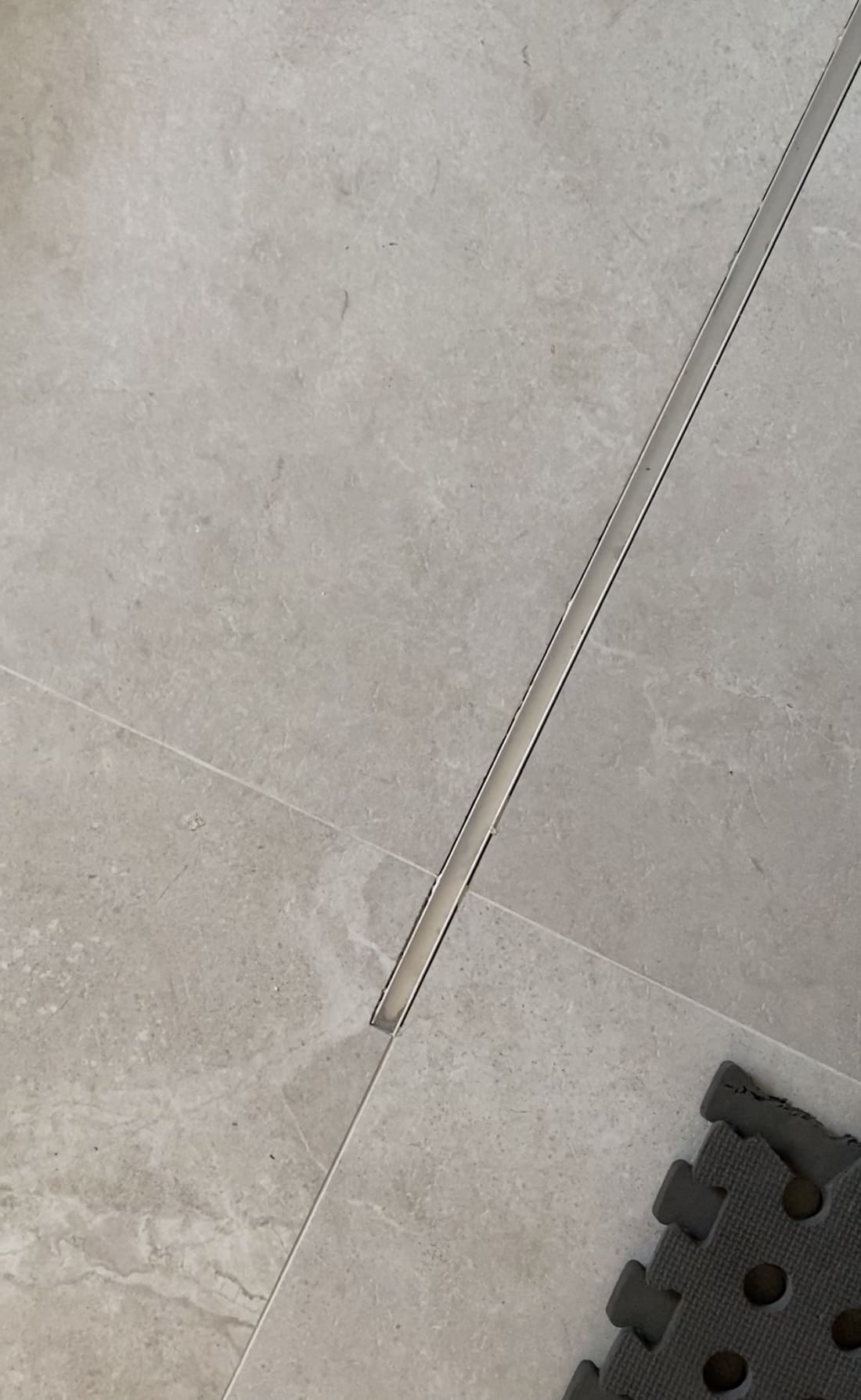 2. Slot the shower screen into place. Easier said than done! It took bit of patience and careful manoeuvring. Tip: those black foam mats pictured above help as you can place the glass down. Now you can adjust hand positions or just have a breather, without fear of the glass chipping or breaking.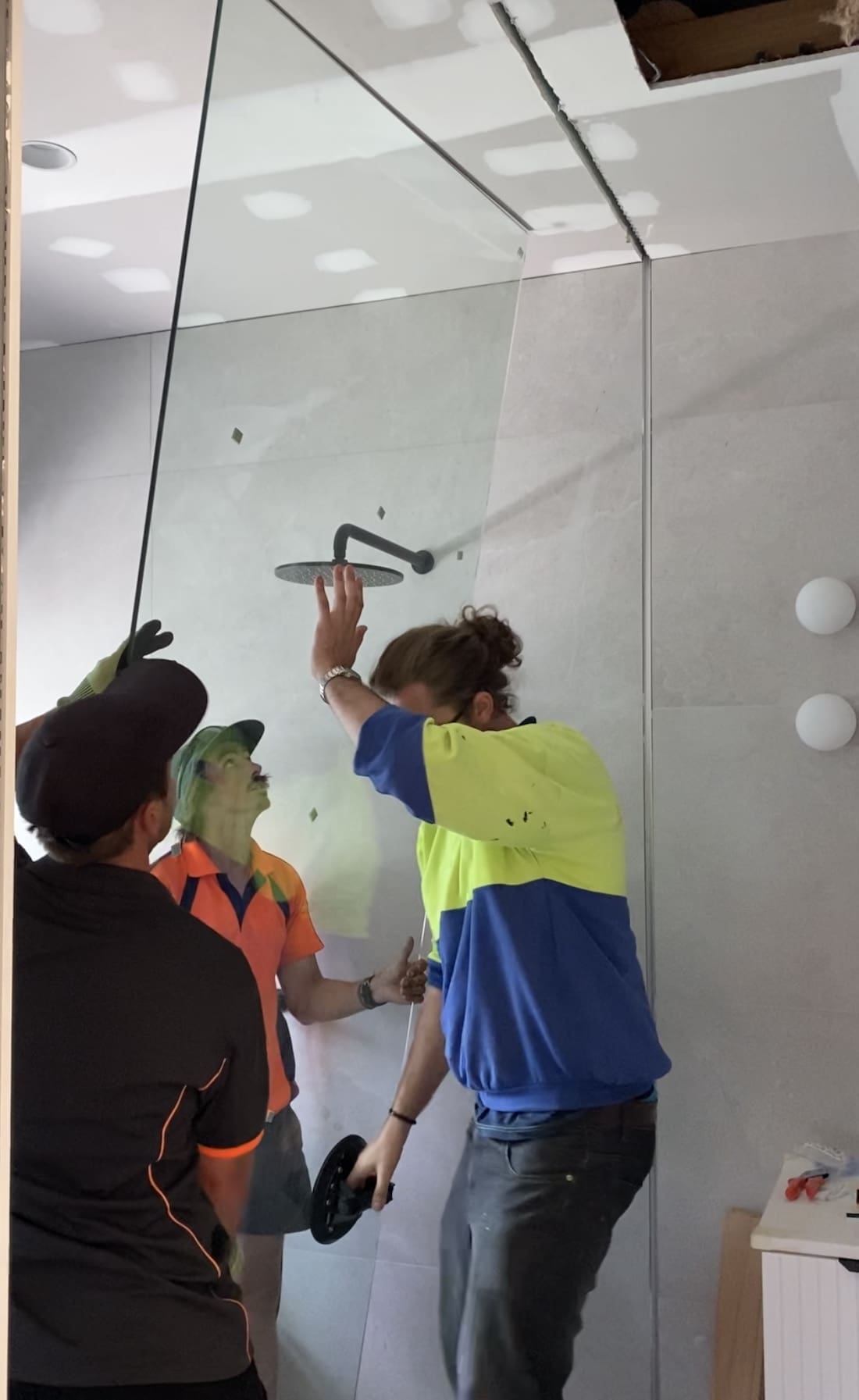 3. Have a plasterer finish around the top of the screen using tear away bead. This product allows a perfectly clean finish around the top of the screen.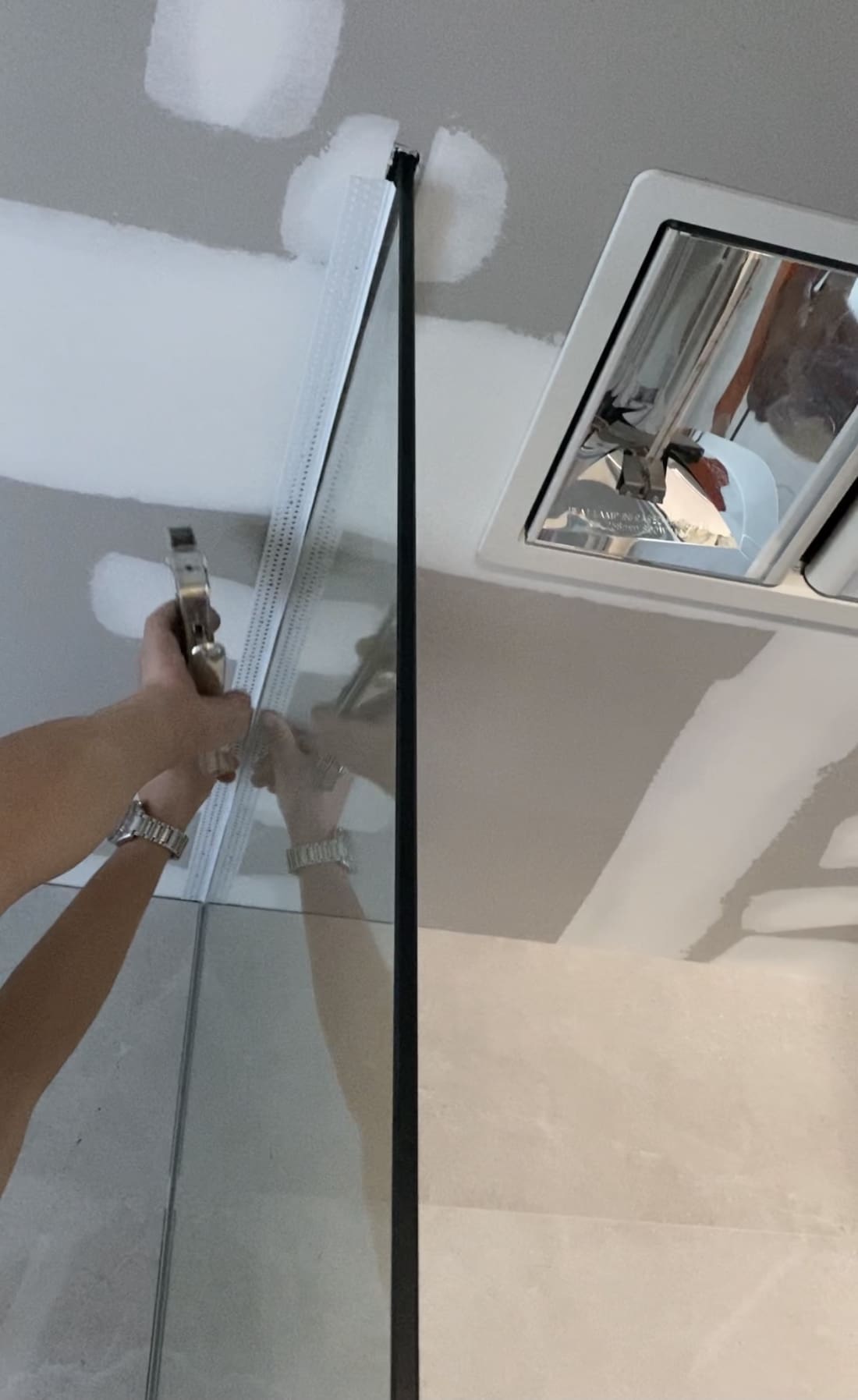 4. Paint the ceiling. It's always a good idea to use a special ceiling paint for bathrooms that has a mould resistant formula. Or you can also have this added to the paint.
5. Silicone the glass screen in place. We siliconed along the floor, wall and ceiling on all sides of the glass panel. This secures it in place and also provides an airtight finish to avoid water or mould issues.
You're done!
Since sharing our finished bathroom, I've had a lot of questions about the shower screen and I've answered these below.
Frequently asked questions about this glass floor to ceiling shower screen
How do you clean the top of the screen?
Generally, the screen only gets dirty from head height down so I just clean the shower screen as usual. Now and then, I'll get a step stool and give the top of the glass a wipe clean but it's minimal.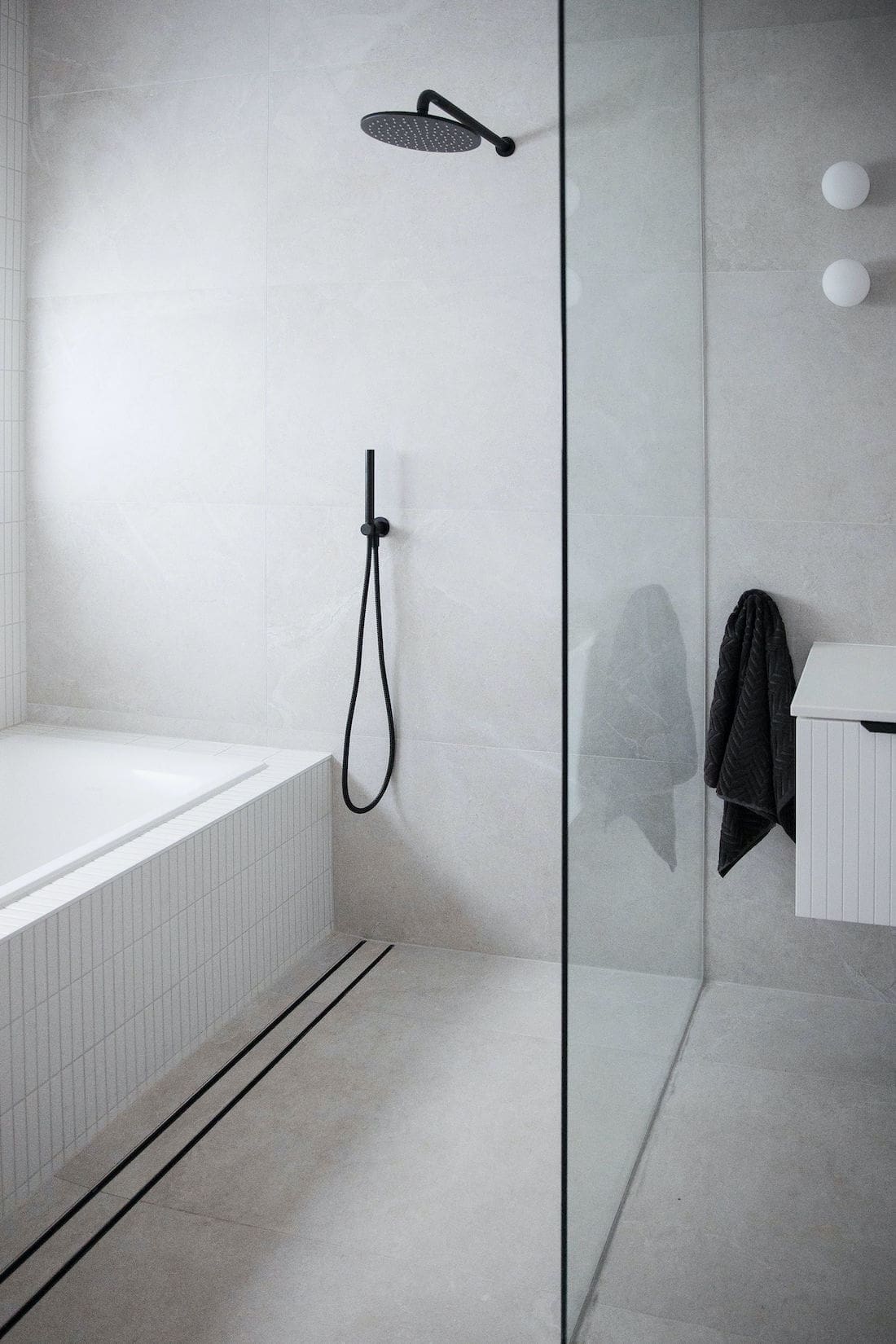 Does the bathroom floor get wet?
We ran a wall-to-wall floor grate in front of the bath. Now all of the water from the shower falls towards the bath — not the shower screen or main bathroom floor. After a shower, the bathroom floor is dry and we also have underfloor heating so the shower floor can dry quickly.
I have also seen bathrooms where a wet room concept doesn't work at all. It's generally because there isn't enough fall in the floor or the water is falling in a direction that isn't ideal.
How much did it cost?
It also pays to get a few quotes and price definitely depends on the type of glass you select and size. Our ceiling is over 2.7m high and as soon as you go above standard ceiling height, prices jump. That being said, the cost of the glass is generally less than a standard shower screen but you'll most likely pay more in trades as installing them is more challenging.
We had friends who were happy to help us out so the cost of the glass and install was under $1,000 but I've heard of it costing up to $5,000. It really depends on the glass you select and the challenges of your project.
How does steam get out / what about airflow?
The shower has an open design with over a metre opening to walk into the space, a large area above the bath for circulation, and an exhaust fan on the ceiling. Steam moves through the bathroom and is taken away by the exhaust fan. We also have a large window in the bath/shower area for airflow.
I hope sharing how we created this glass floor to ceiling shower screen helps you if you're planning a walk-in shower or wet room design for your bathroom. If you have any other questions, just pop them in the comment section below and I'll get back to you asap.