Ever since we met Greg Natale at the Mary McDonald event in July, we have been begging to share inside his home with you!
Today that day has come and we could not be more excited… it's not hard to see why he's a multi-award winner, including 2014 Belle Coco Republic Interior Designer of the Year!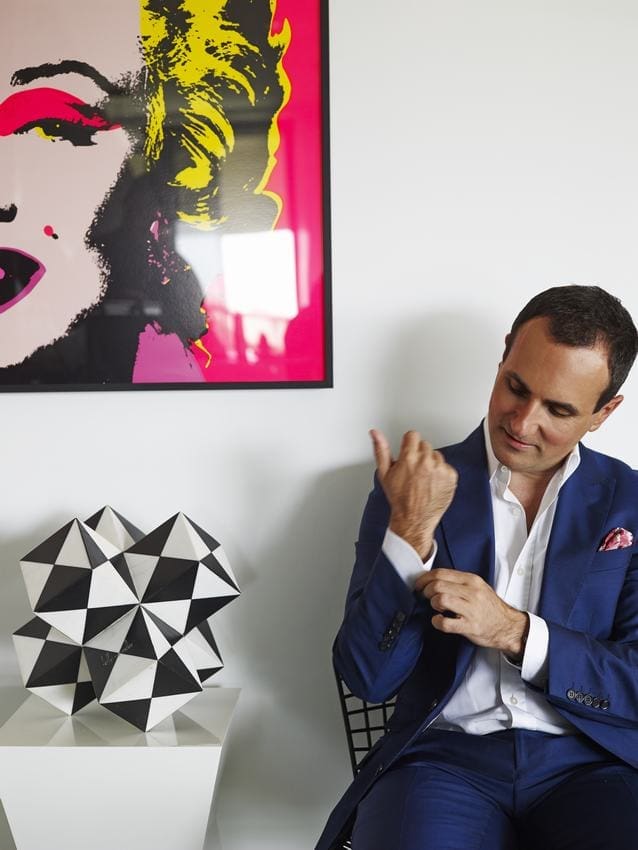 Thanks Greg for opening up your home to us, it's such a beautiful space.
"I enjoy living here — it's like being on holiday all the time!" says Greg.
With his incredible views over east Sydney, it's obvious where Greg gets that holiday vibe. His one bedroom, one bathroom apartment is situated in Darlinghurst, Sydney, and has a gently curved balcony that he says is "perfect for entertaining or just relaxing and enjoying the view".
How would you describe the style of your home?
"Contemporary, tailored, sophisticated," says Greg.
And how long did it take you to complete your home?
"It took about four months.
"I knew exactly what I wanted, so the process was pretty smooth — it's what I do, after all!" laughs Greg.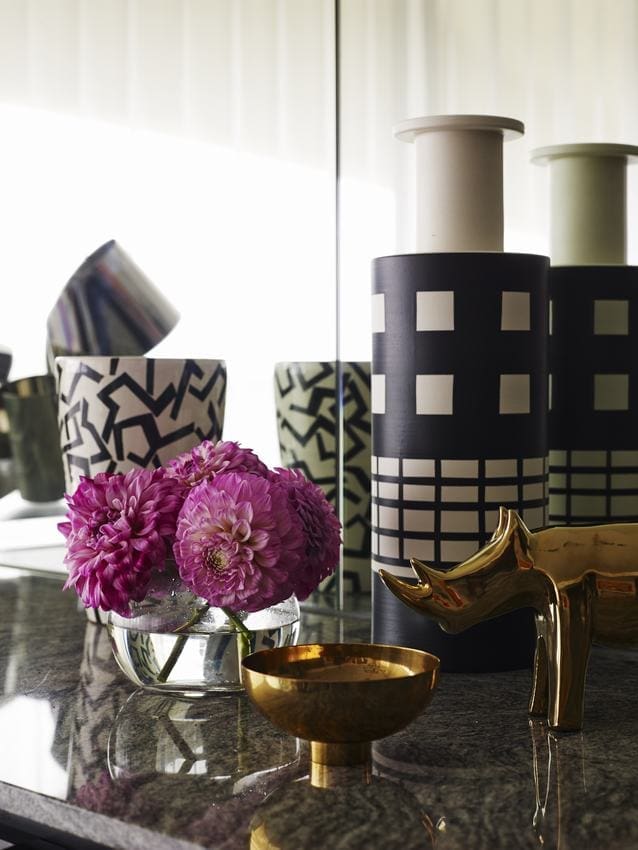 What were your main sources of inspiration for your design and styling choices?
"Firstly, the building's heritage — my home is in the Horizon Apartments by Australian architectural icon Harry Seidler. I've always been inspired by his modernist aesthetic.
"Secondly, the building's design — my apartment features an abundance of angles, which I worked with and celebrated by incorporating more angles into elements such as the panelling, furniture and carpet.
"And lastly, my own influences — my love of monochromes and my fondness for the Memphis design movement, with its pop-bright colours and bold patterns."
What is your favourite space in your home and why?
"The lounge room — it's warm, livable and filled with the pieces I love.
"Design elements aside, it's the place where I can relax and chill out."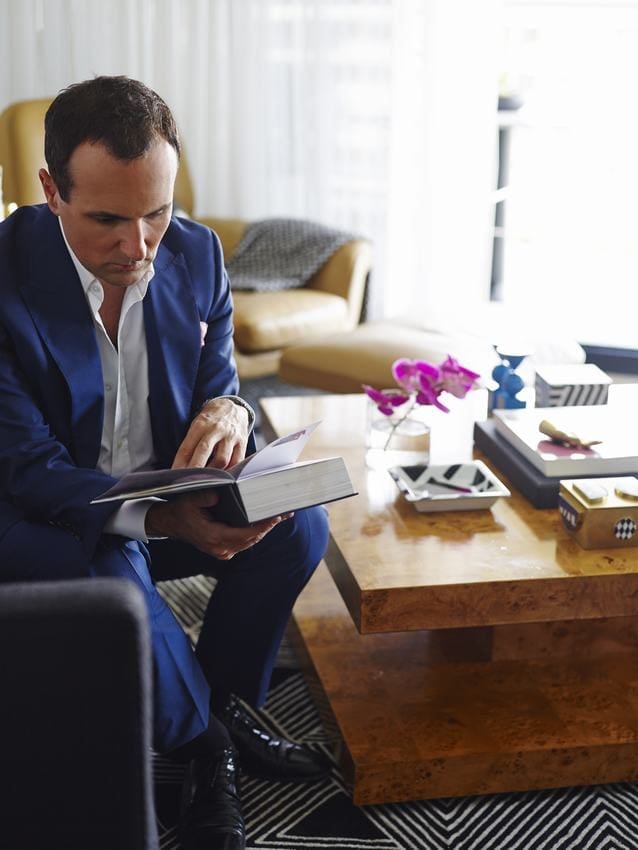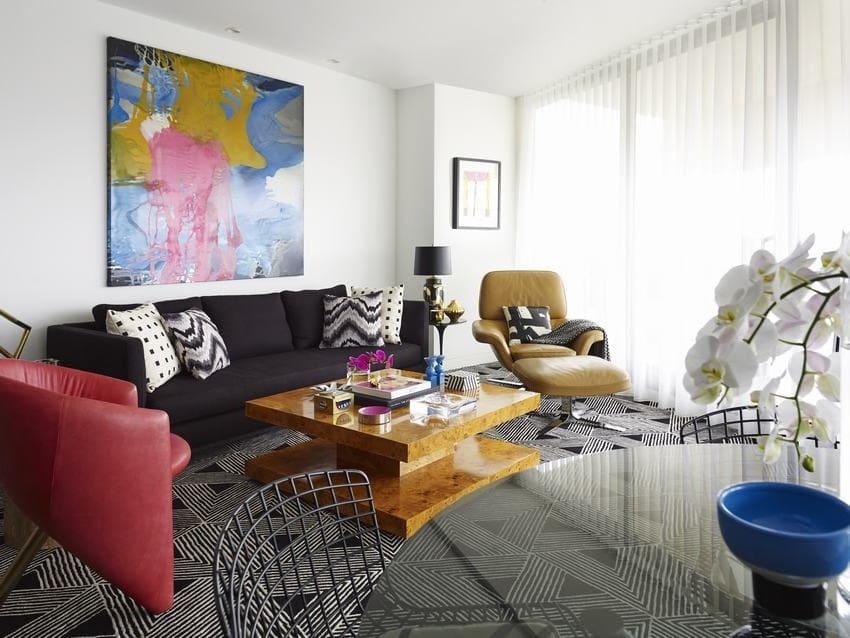 What design decisions did you make that you are most happy with?
I'd say the best move was taking apart the small, closed-in, U-shaped kitchen and rebuilding it using optical design tricks to suggest a larger space.
"I installed a bench on legs, which visually opens the space, and reflected that above with a narrow floating rangehood.
"I then used the same granite for both wall and floor to create the impression of a flowing, continuous surface, and added a slanted mirror to open it further. The result is more open and inviting."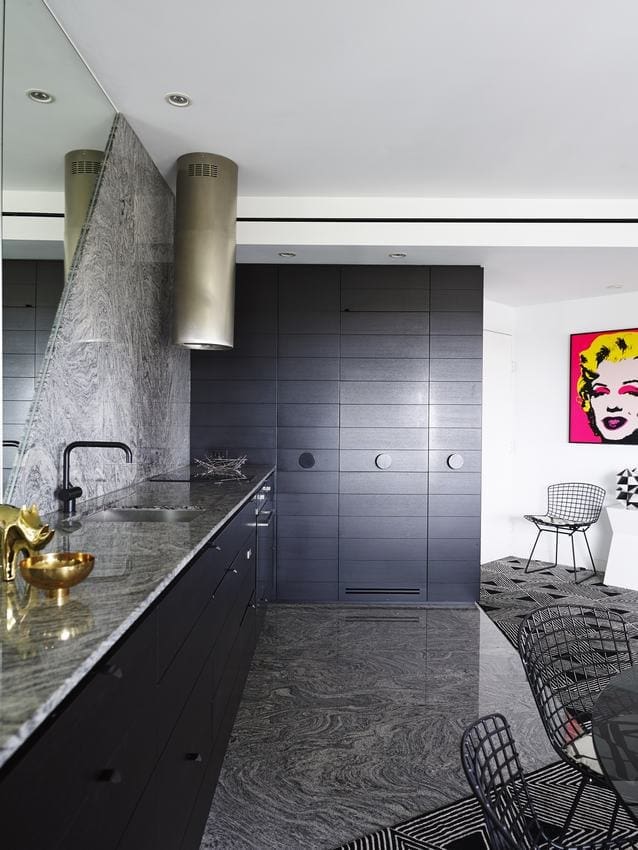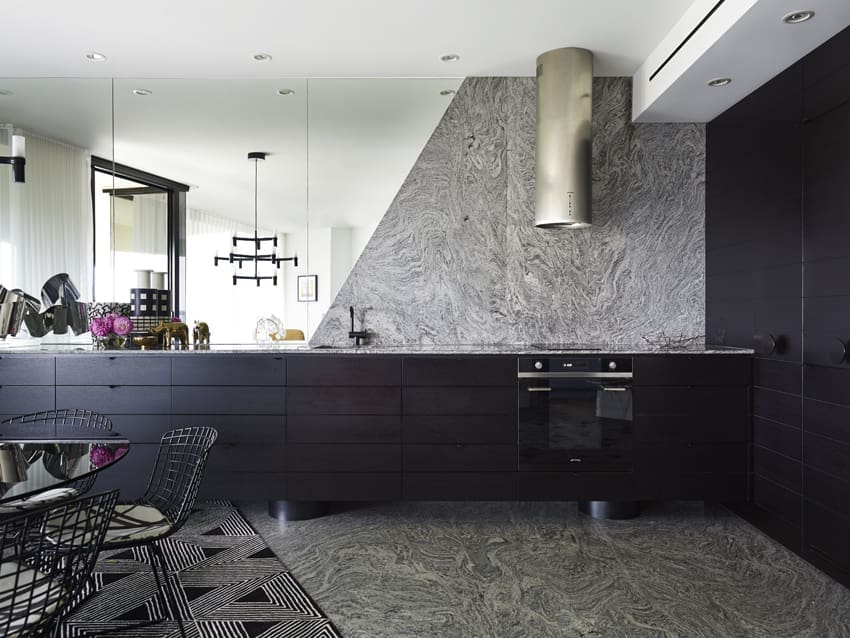 Would you say your personal style has changed in recent years?
My style has evolved and matured, but I've always stayed true to my love of monochromes, bold patterns and precise tailoring.
What do you treasure most in your home?
"The custom-made carpet, which I created specifically for this apartment, basing it on the angles of the place and the monochromes I love.
"That pattern is now available as a rug called 'Tokyo' in my latest rug collection, New Modern, for Designer Rugs."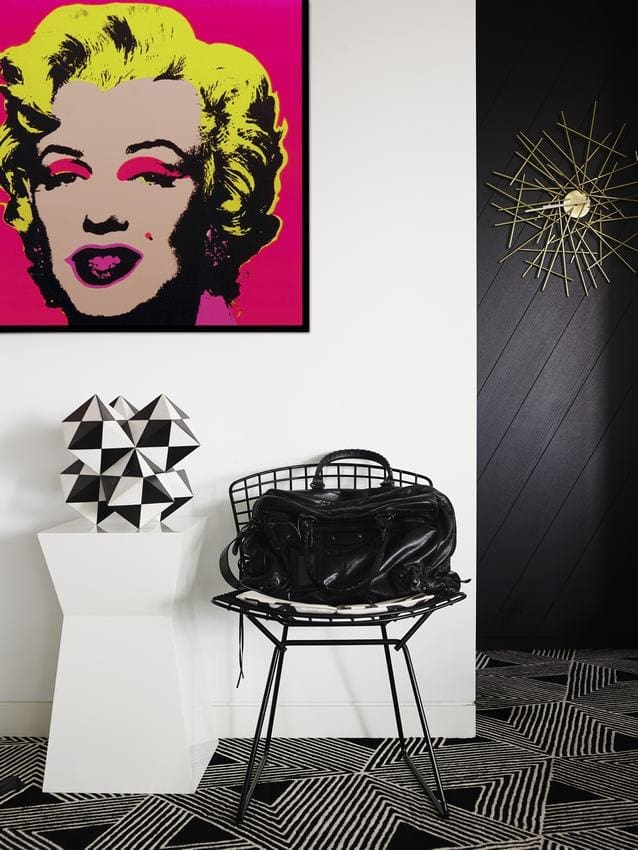 Win a copy of Greg's new book
This week Greg launched his first book — The Tailored Interior — where he has curated stunning photographs of his award winning work.
In the book he also reveals insights into the creative process, sharing his passions, experiences, advice and philosophy behind his richly tailored, sophisticated style.
If you want to see even more styling inspiration from Greg, you can pick up The Tailored Interior now at Bookworld.
To celebrate the launch of the book, we have a signed copy to giveaway! Simply subscribe to our weekly e-newsletter and on Friday 14 November 2014, we will select a winner from the list (if you're already subscribed to our e-newsletter, you're already in the running). Good luck!