Today's real home tour takes us to a beachside heritage home in Victoria. With the addition of an ambitious extension, this home becomes a true modern holiday oasis.
We were lucky enough to take a look around with Bo Chu, Creative Director and lead architect from Pitch Architecture + Design.
Related article: A look inside the sleek, curved beauty of Turn House
Related article: A modern Australian home inspired by the elements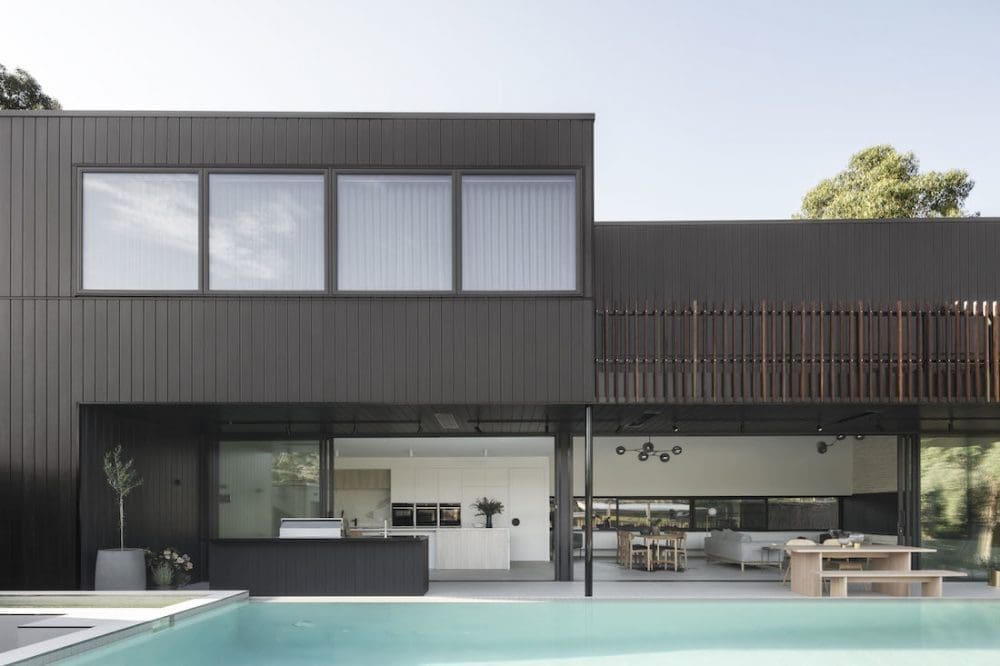 The original home is a classic Victorian beauty, built in 1893, and the family's weekender / holiday house.
"Our aim with this project was to breathe new life into the home while still respecting its historical value," explains Bo.
"We kept the classic facade but added a contemporary rear extension featuring soaring floor to ceiling windows and glass doors. The expansive open plan living is centred around a natural stone fireplace and has seamless integration to the outdoors.
"It's a real holiday home with fabulous pool, bbq, spa, outdoor kitchen, shower and pool house. The owners currently use this home as their weekend getaway and holiday house but aim to make it their retirement haven.
"Situated in Sorrento on the Mornington Peninsula, the location is pretty spectacular."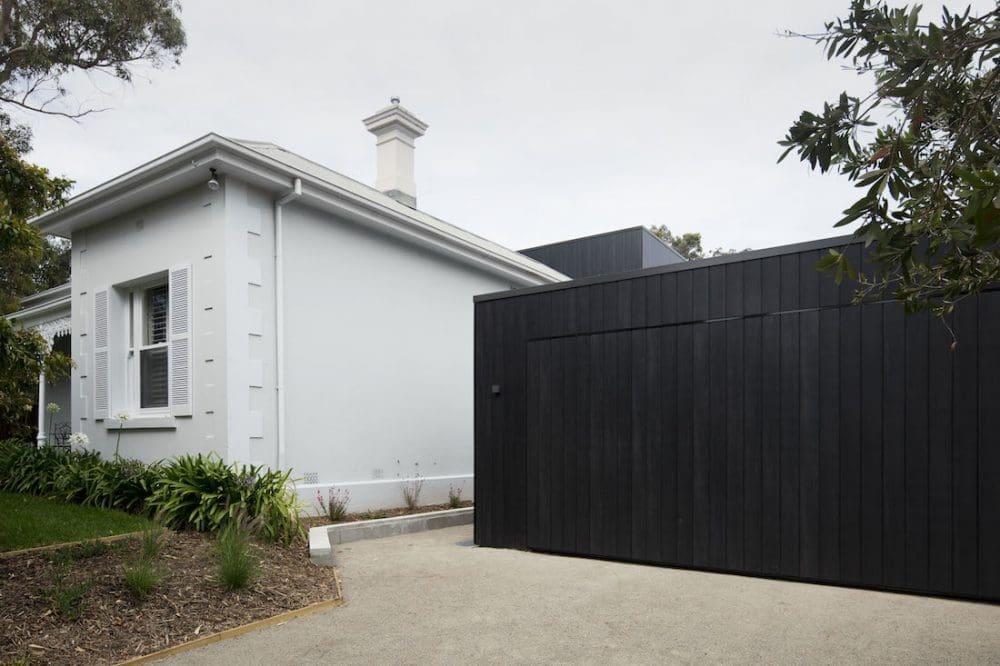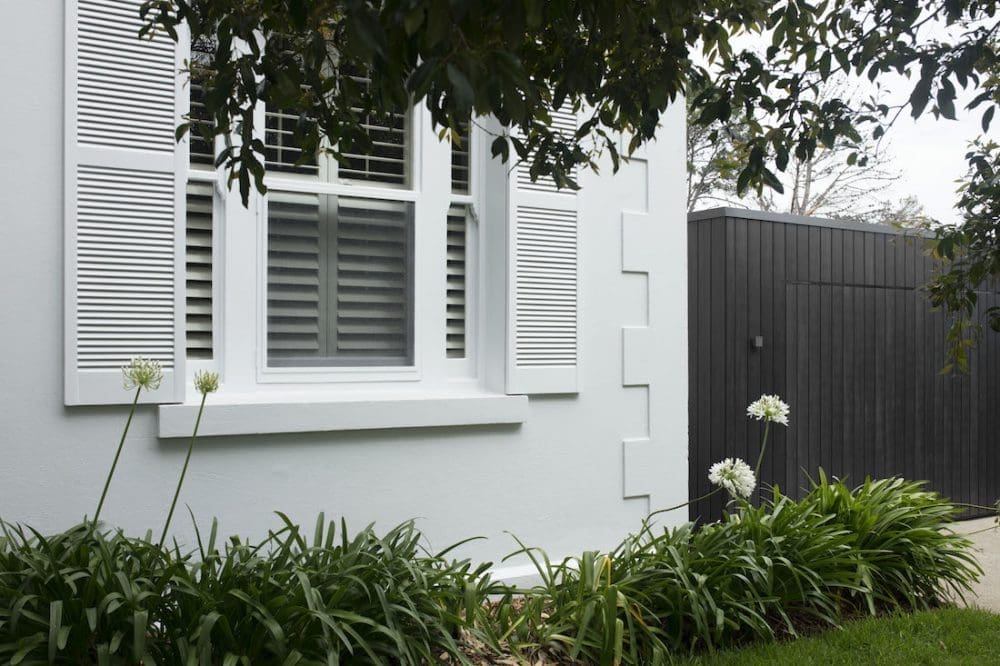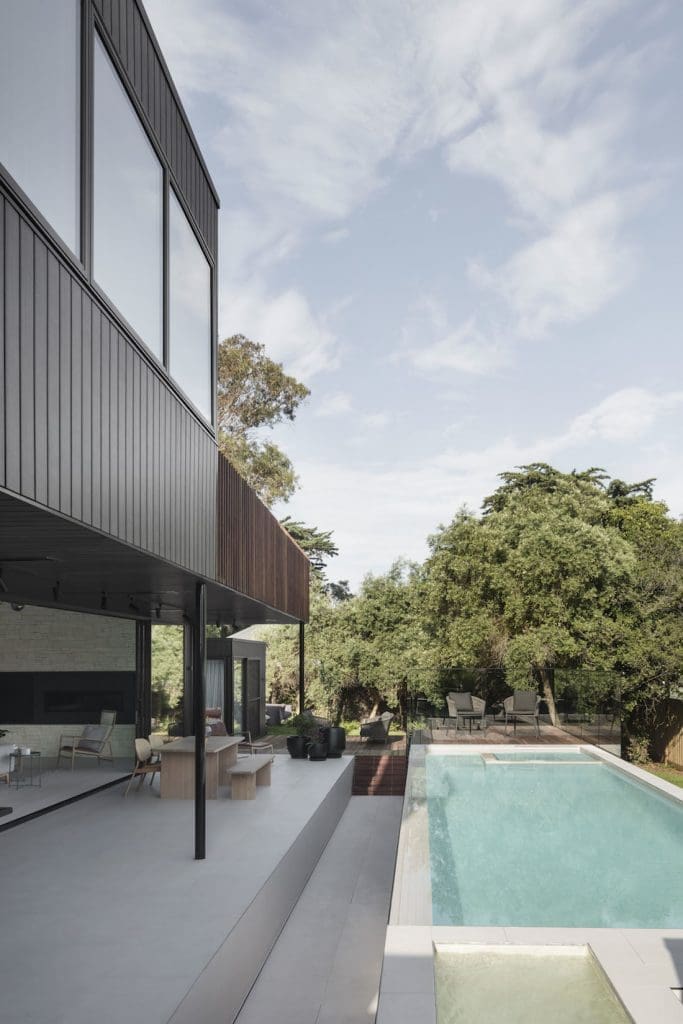 Bo and the Pitch team were challenged with creating a spacious, open plan home focusing on indoor outdoor connection, natural light and making it the perfect party house.
"The owners, a family of 4, gave us a very specific list of things they wanted this modern holiday oasis to become," says Bo.
"The existing dwelling definitely had to be retained — that was the main request. They loved the look of it so keeping it became the basis for the entire project.
"To respect the heritage value of the original house, we proposed the extension be detached from the original house and connected via a glazed corridor. The idea behind it was to create a smooth transition and also meant the new and old were able to be completely separate."
Shop the look: Modern holiday oasis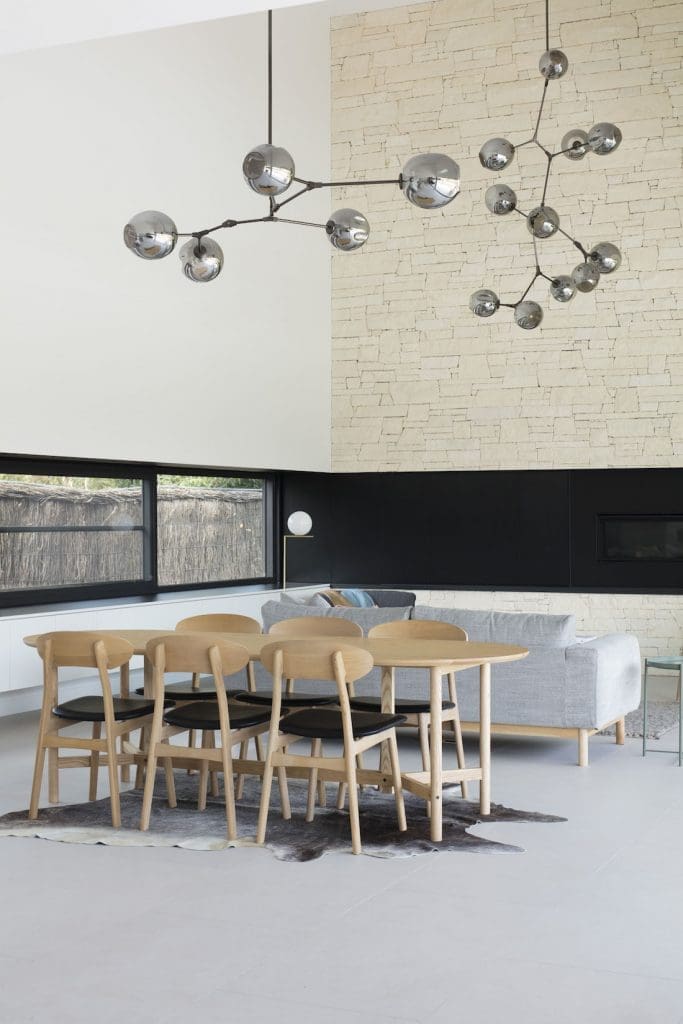 The ceilings in the modern extension seem to go on forever, reaching an impressive 5.8m height.
"To completely contrast the original home, the owners asked for high ceilings. So we went 5.8m up!" laughs Bo.
"The ceiling in the living and dining room is one of the project's highlights and certainly one of my favourite features. We were thrilled when the family gave us permission to go big and we created what we feel is an expansive and light-filled living space.
"Another unique and quite cool feature was concealing the curve TV inside the custom-built joinery in the living room. This allowed the sandstone feature wall and built-in fireplace to all work harmoniously in the open and minimal living room.
"The bi-fold and retractable joinery door smartly hides the TV when it's not in use. It looks amazing!"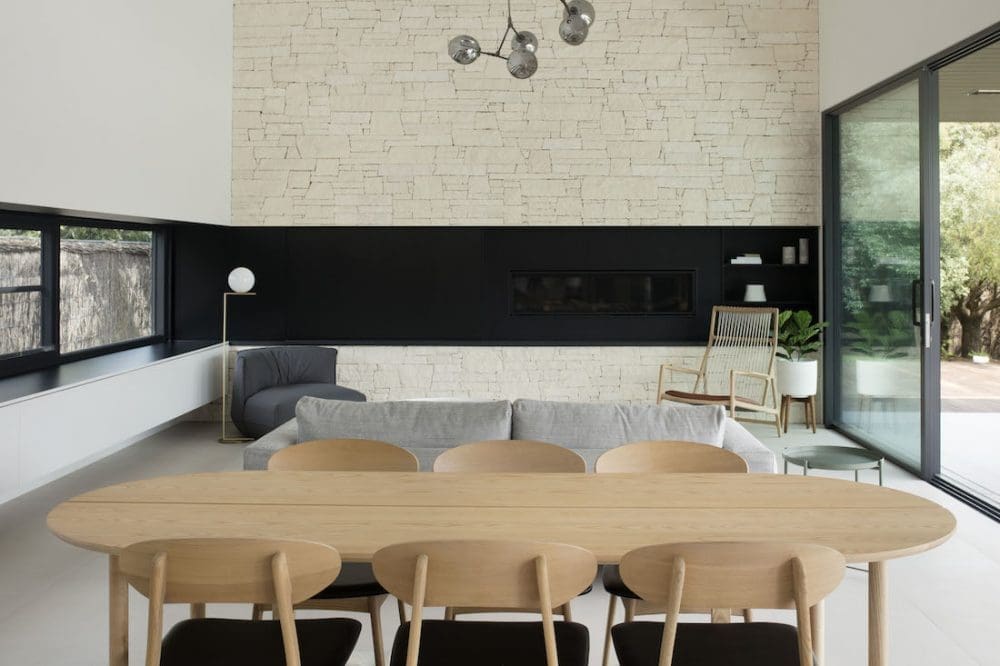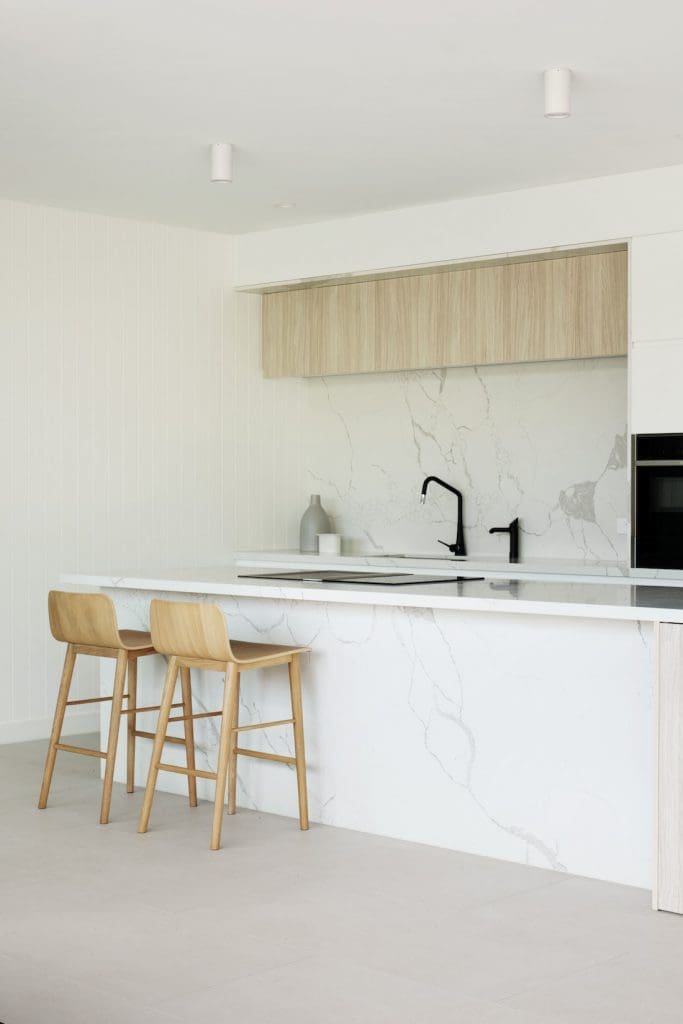 Now a 4 bed, 3 bathroom home with a study nook, pool and 4 car garage, there's so much to love about this modern holiday oasis.
"It was a pretty unique project to work on," says Bo.
"I think what we're happiest with is the seamless indoor outdoor transition. That, and the visual contrast between the new and old. We achieved exactly what we set out to do. The family loves it too — how could they not?!"
Thank you to Bo for taking us on a tour of this wonderful home. For more projects, be sure to check out the Pitch Architecture + Design website and Instagram page. Do you love the contrast between old and new? Tell us in the comment section below!
Photography: Ben Hosking
Builder: Seed Project Group
Styling: Pitch Architecture + Design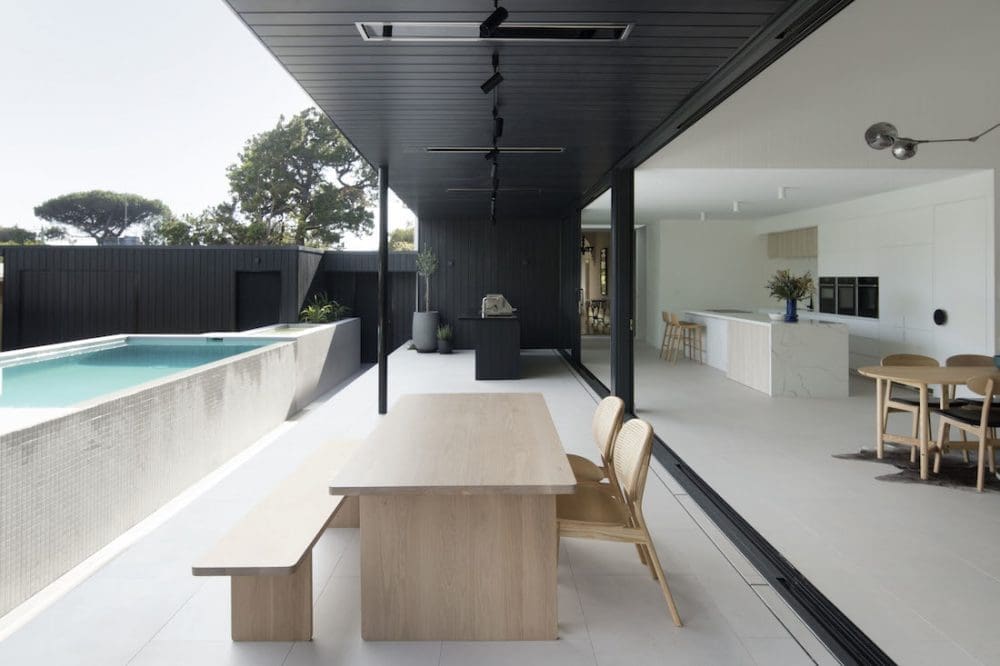 Shop the look: Modern holiday oasis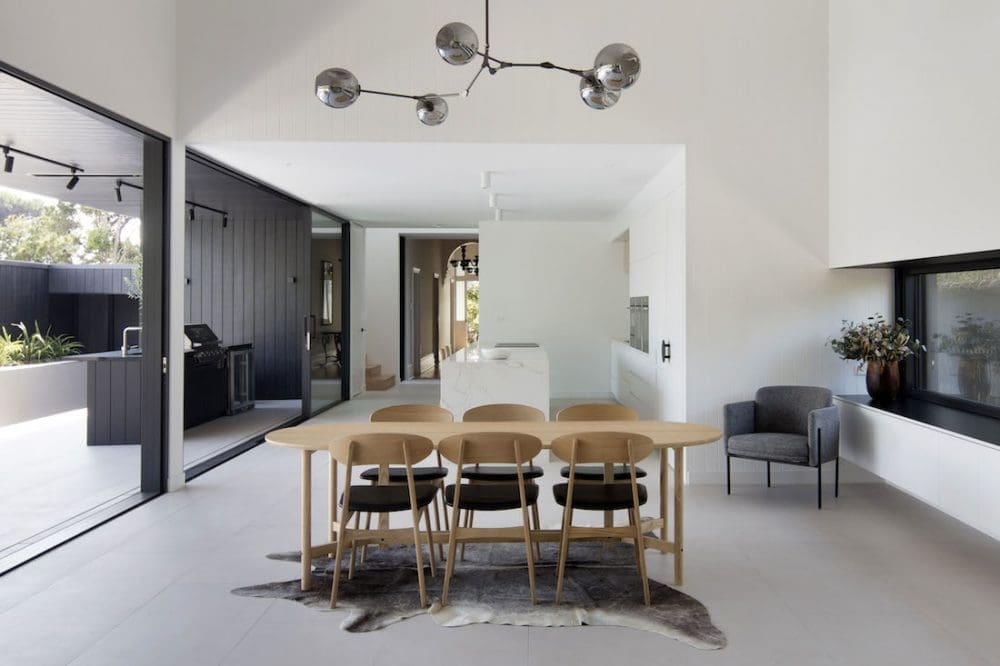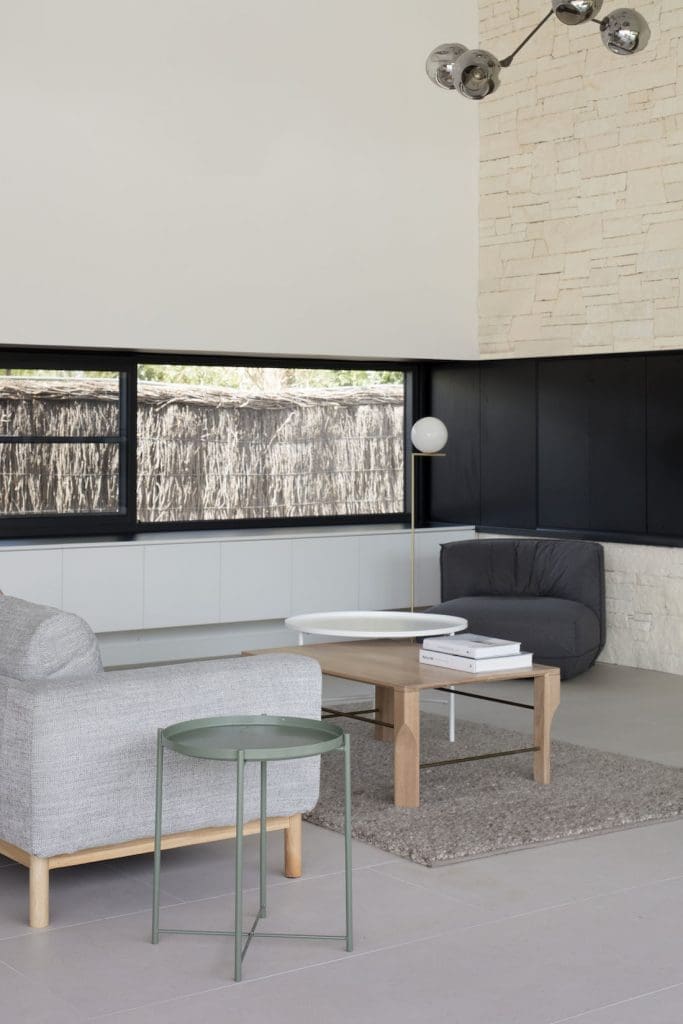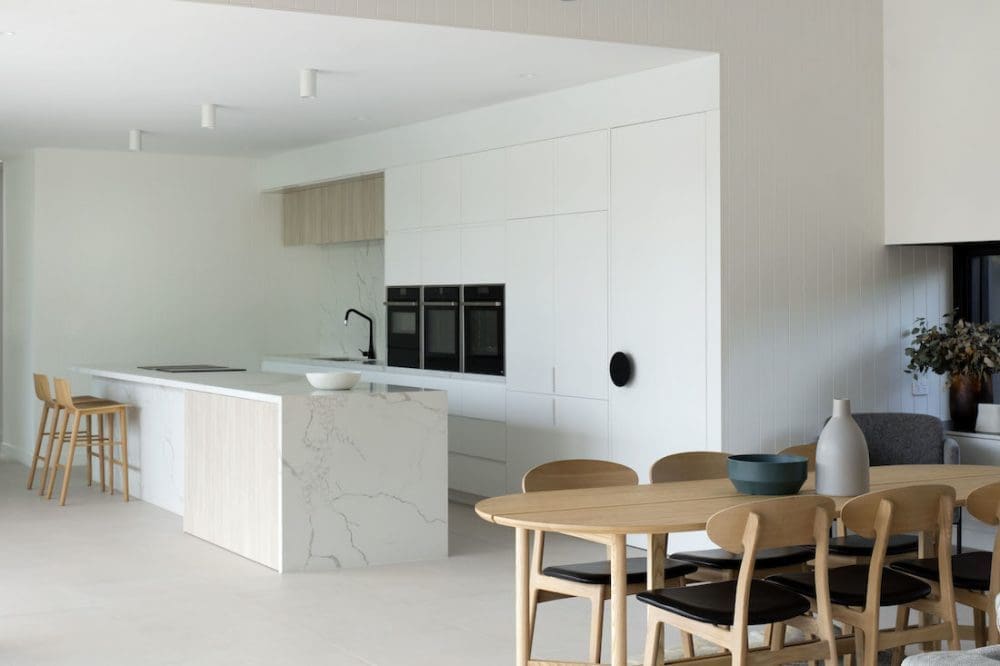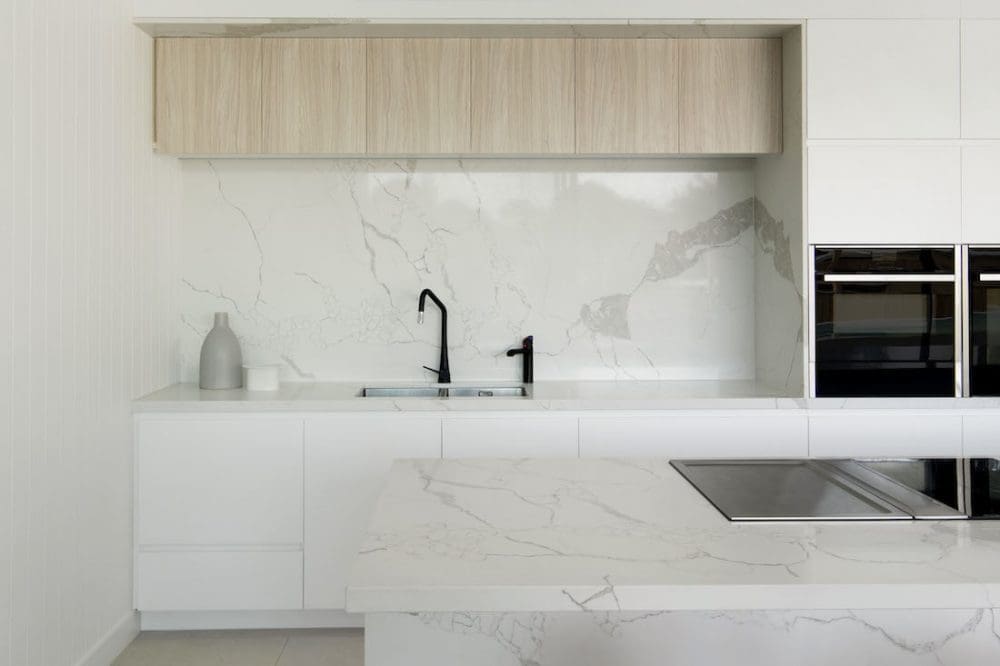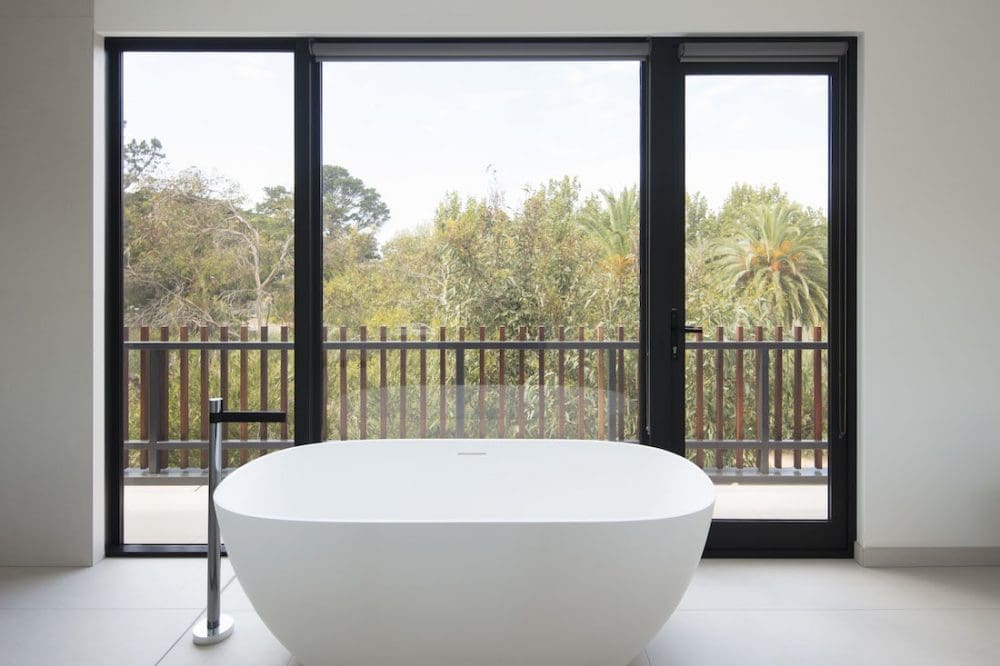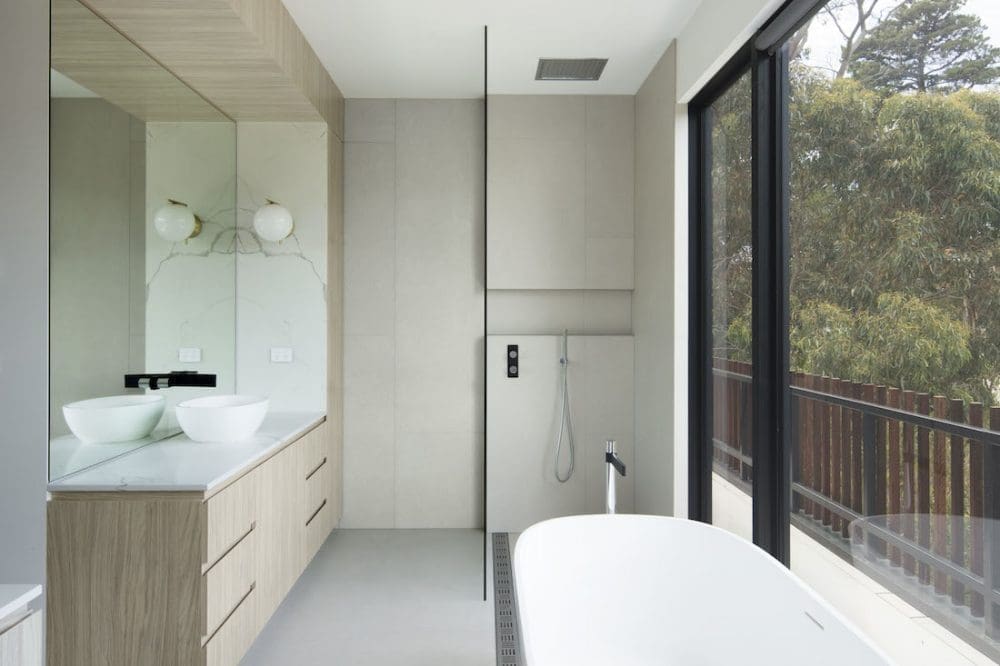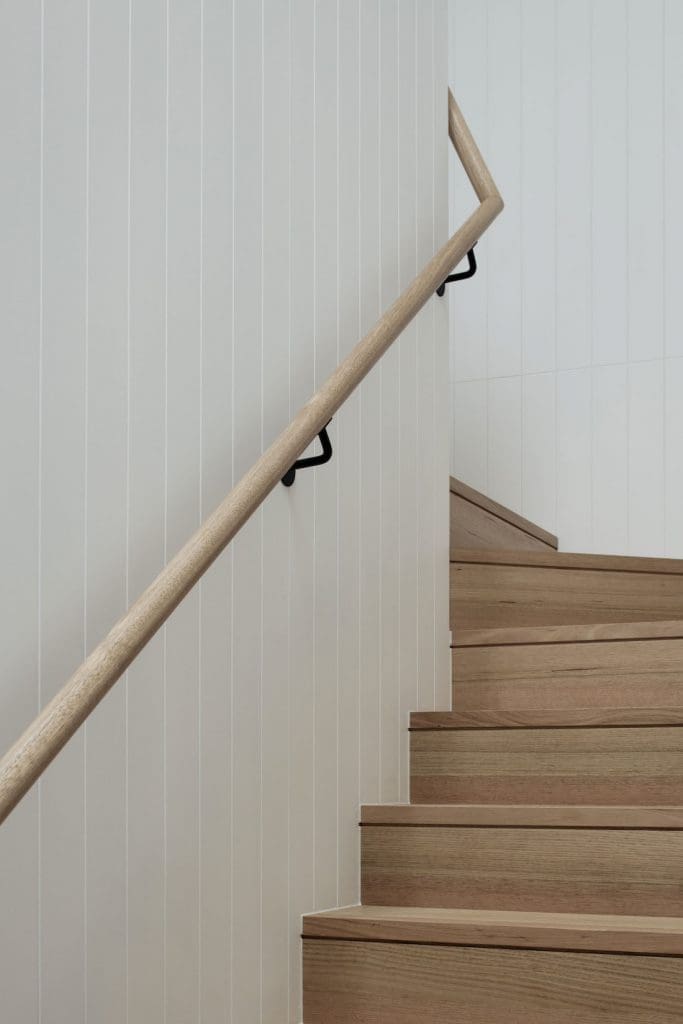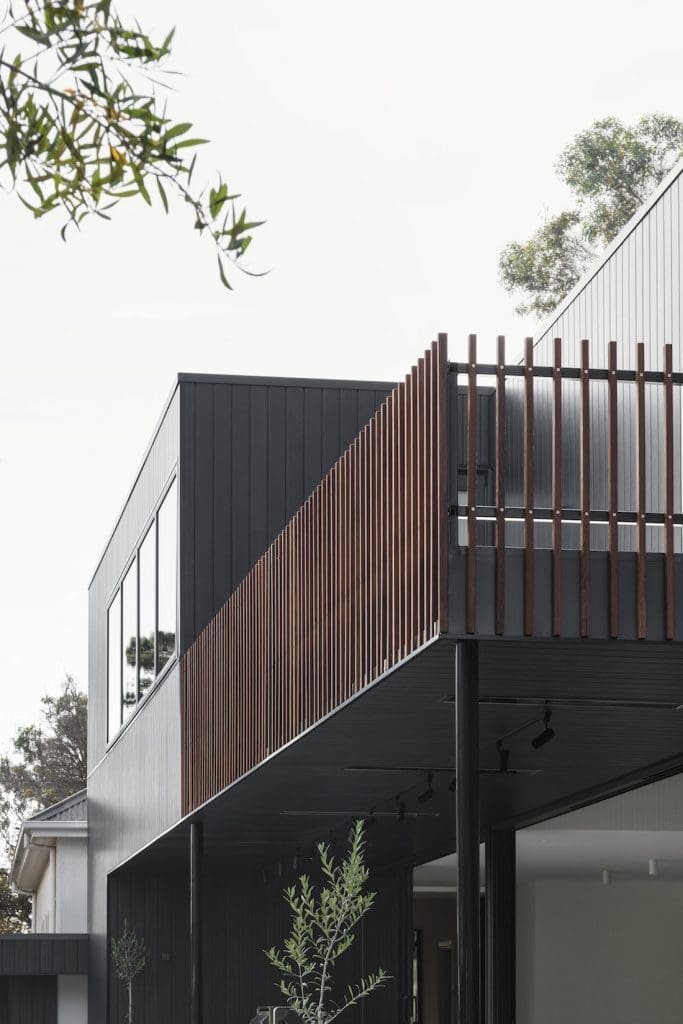 Disclaimer: This post contains some affiliate links. This means that when you click on a link and purchase something from that site, we may make a small commission at no extra cost to you. We promise we only work with brands we know, love and trust.