The festive season is upon us! And a sure party pleaser is the cheese board (or antipasto board).
Just as important as the foods you include is how it's presented (well, we think so anyway!).
Here's how we created this beautiful cheese board.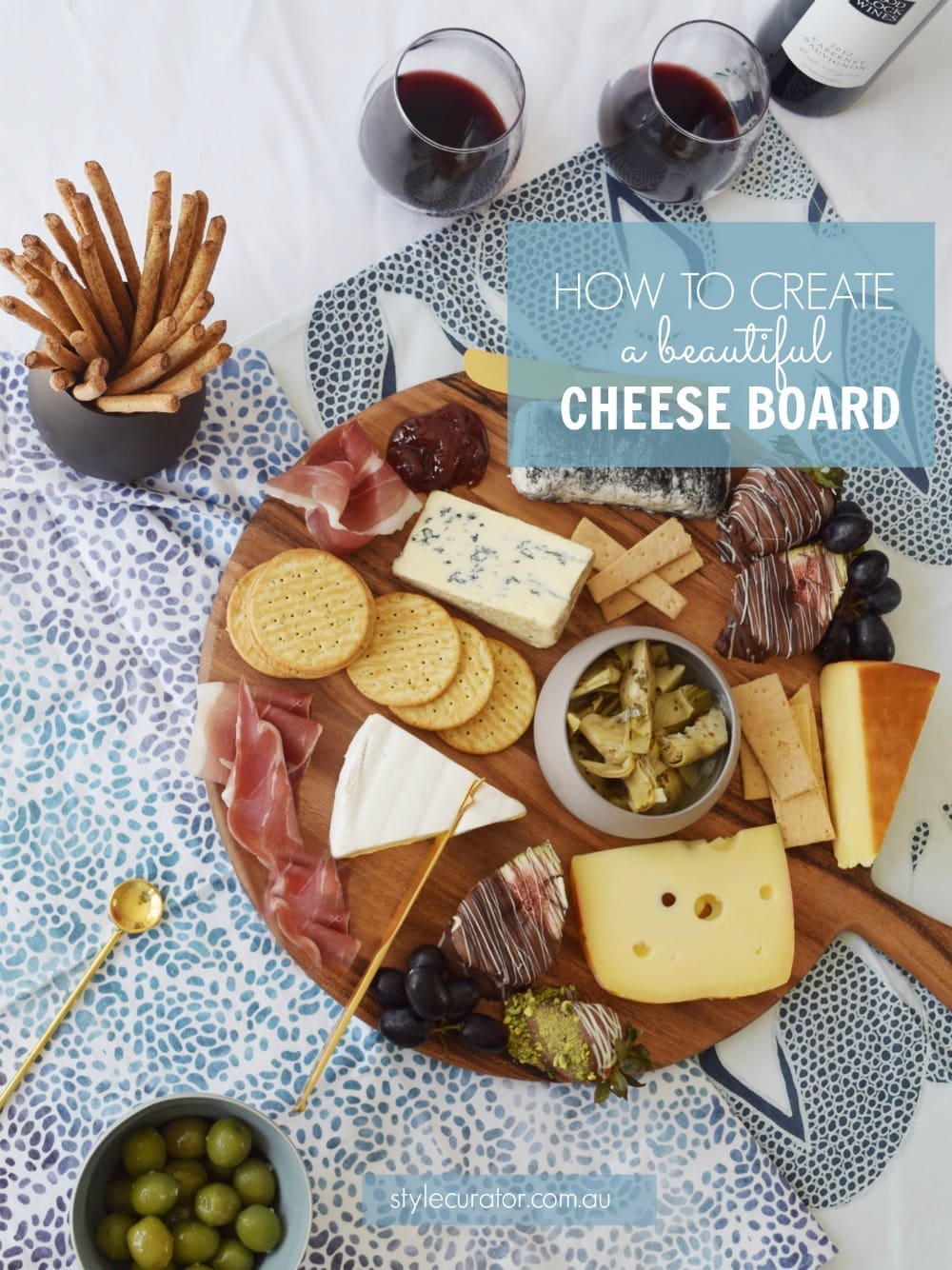 Start with the a large base
A large paddle board like this one from Ironwood Gourmet creates a beautiful base to begin building your cheese platter.
The bigger the board, the better as it will give you room to fit a selection of cheeses without things becoming too cramped — an overflowing board can be a recipe for a party disaster!
Place your selection of cheeses
On this board we've used an ash covered goats cheese, blue cheese, camembert, jarlsberg and tilset.
Go with a mix of soft and hard cheeses, sharp and mild flavours, so you can appeal to a range of tastes.
If you're unsure about what cheeses to select, go to your local deli (or cheesemonger if you have one) and ask for their help. They'll most likely offer you some taste tests so you can be confident with your selections and will work with your budget.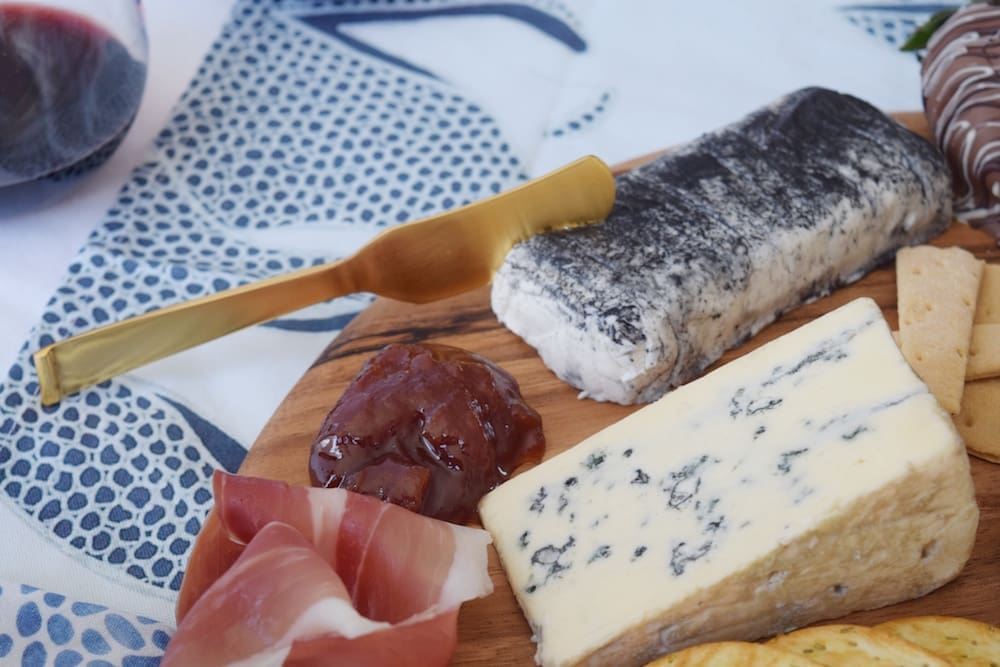 Use vessels and bowls for antipasto
To avoid giving guests a cheese-coma, it's nice to offer other foods such as olives, artichoke, prosciutto or salami, stuffed bell peppers — whatever your favourites are!
Place these in vessels that will enhance your styling — we've used handmade ceramics by Zakkia and Bison in muted tones that pick up the colours in the tea towels by Nicoya that we've used as a backdrop.
Savoury AND sweet
A good cheese platter is all about the yin and yang — soft and crunchy, mild and sharp, savoury and sweet.
Quince paste from Beerenberg is the perfect complement to cheeses while fresh fruit cleanses the palate. Adding chocolate covered fruit, like these figs and strawberries from Top Juice, add a decadent extra.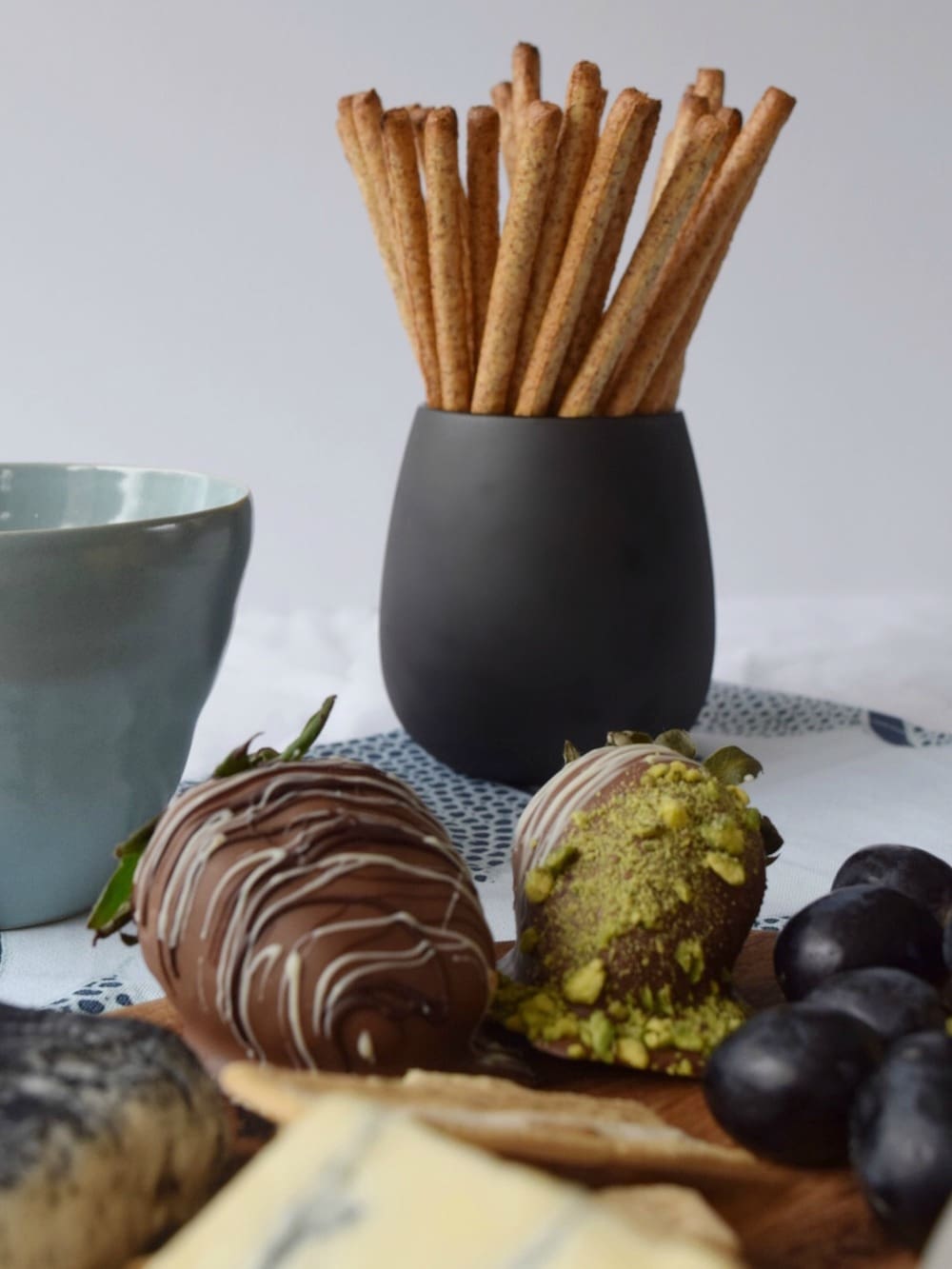 Add crunch
For a well-rounded platter, don't forget the crunch element. We've gone with two types of crackers and bread sticks but you could also add nuts or toasted bread.
If you'd also like to add a 'chewy' texture, honeycomb, dried grapes or other dried fruit are popular choices.
Don't forget cheese's best friend, wine
As far as we're concerned, wine is always a good idea. This drop is from boutique Australian winery Wood Block Wines and it's sure to be a winner amongst guests.
Stemless wine glasses are a great option for this type of relaxed entertaining.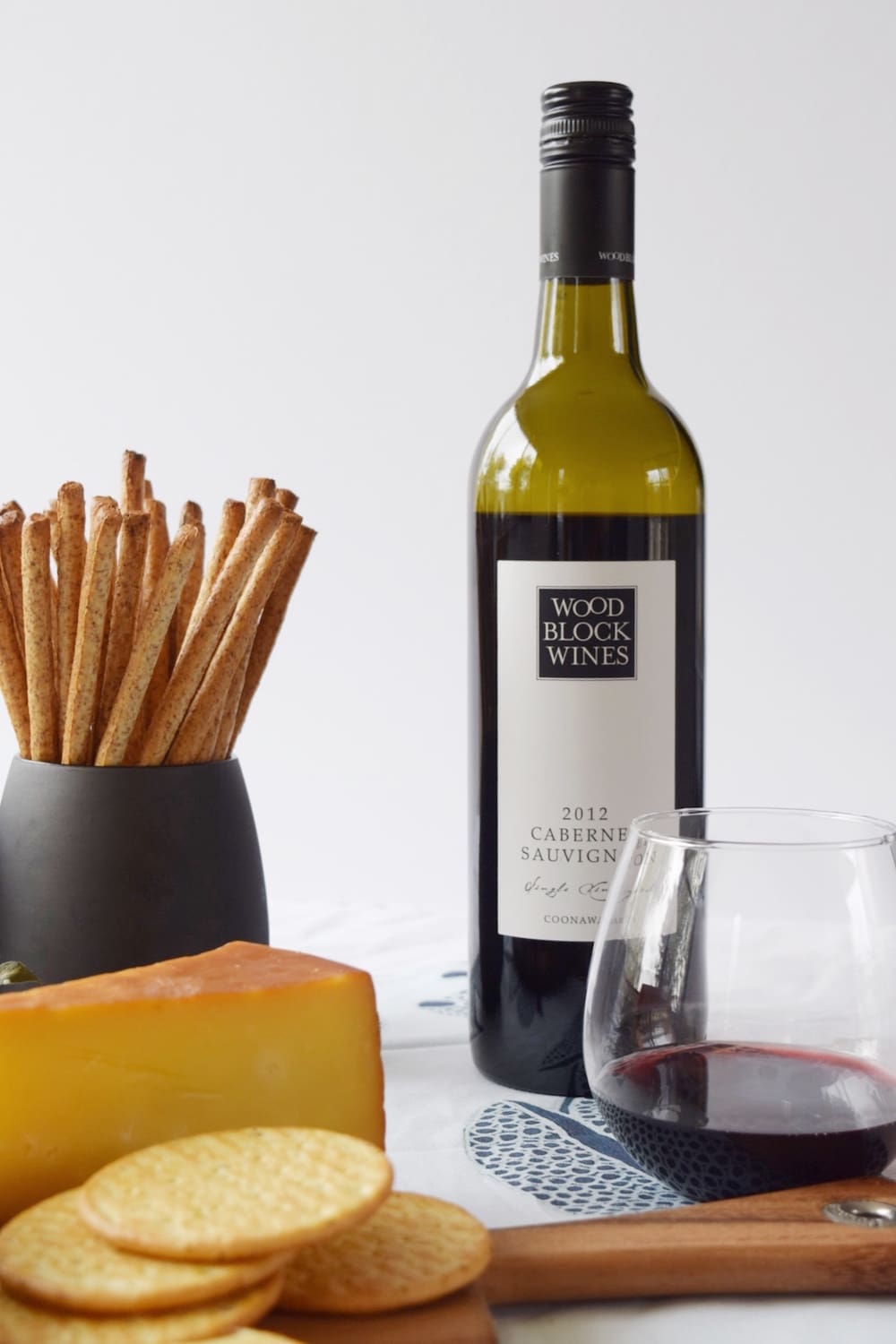 A hint of bling
This beautiful gold servingware is from My House Needs and adds just the right amount of bling to the cheese board.
Everyone has their own opinions on what should or shouldn't appear on a cheese board and how it should be presented (to cut the cheese or not to cut the cheese?) but this is how to create our idea of a beautiful cheese platter.
Do you have other secrets to create a winning cheese board? Share them in the comments below.