A luxurious bedroom is a retreat, a place where you can unwind, relax, and indulge in comfort. One key element that sets the tone for a lavish bedroom is the bed itself. A larger bed offers the perfect combination of size and elegance to create a luxurious sleeping sanctuary. Keep reading as we explore how to create a luxurious bedroom with a queen-sized bed, focusing on design, bedding, accessories, and ambiance.
Related article: 10 instant updates to refresh your bedroom
Related article: 20 bedside styling ideas: How to style your bedside table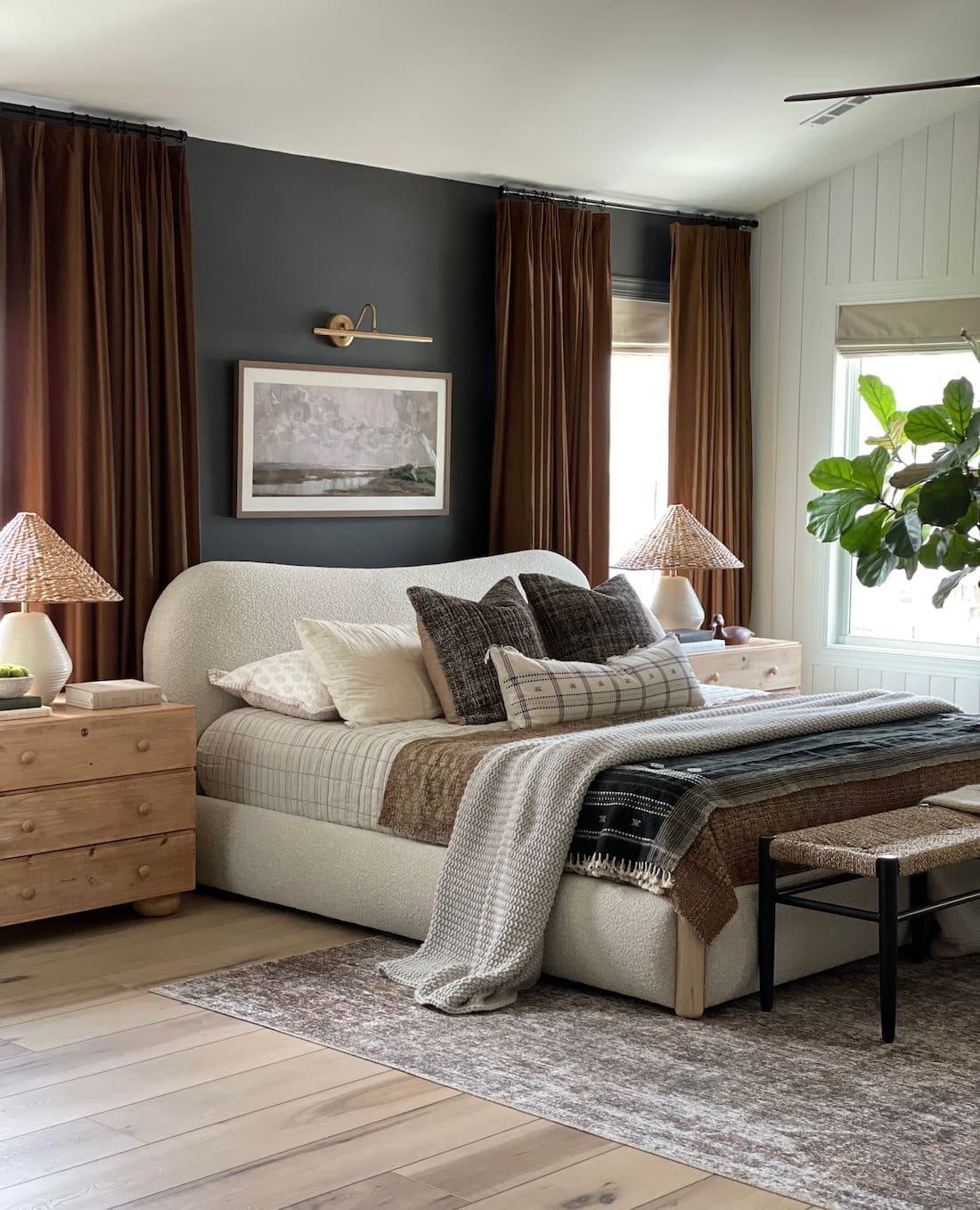 Selecting the right queen bed
In this article, we talk about how choosing the right bed is crucial in creating a luxurious bedroom. Opt for a high-quality bed frame made from luxurious materials such as solid wood, metal, or upholstered in premium fabric. Look for designs with intricate detailing, elegant curves, or sleek lines, depending on your preferred style. A tufted headboard or a canopy bed adds an extra touch of luxury and grandeur to the room.
Luxurious bedding and linens
Investing in high-quality bedding and linens is essential for creating a luxurious sleeping experience. Opt for sumptuous fabrics such as Egyptian cotton or silk for your sheets, pillowcases, and duvet covers. These materials offer a soft and silky feel, ensuring a comfortable and indulgent night's sleep. Consider adding plush blankets, throws, and decorative pillows to enhance the luxurious look and provide additional comfort.
Creating an ambience of luxury
Lighting plays a significant role in setting the mood and creating a luxurious ambience in the bedroom. Consider installing a dimmer switch to control the intensity of overhead lights, allowing you to adjust the brightness according to your desired atmosphere. Incorporate bedside table lamps with warm, soft lighting to create a cosy and inviting environment. Adding a chandelier or a statement pendant light can elevate the overall aesthetic and add a touch of glamor to the room.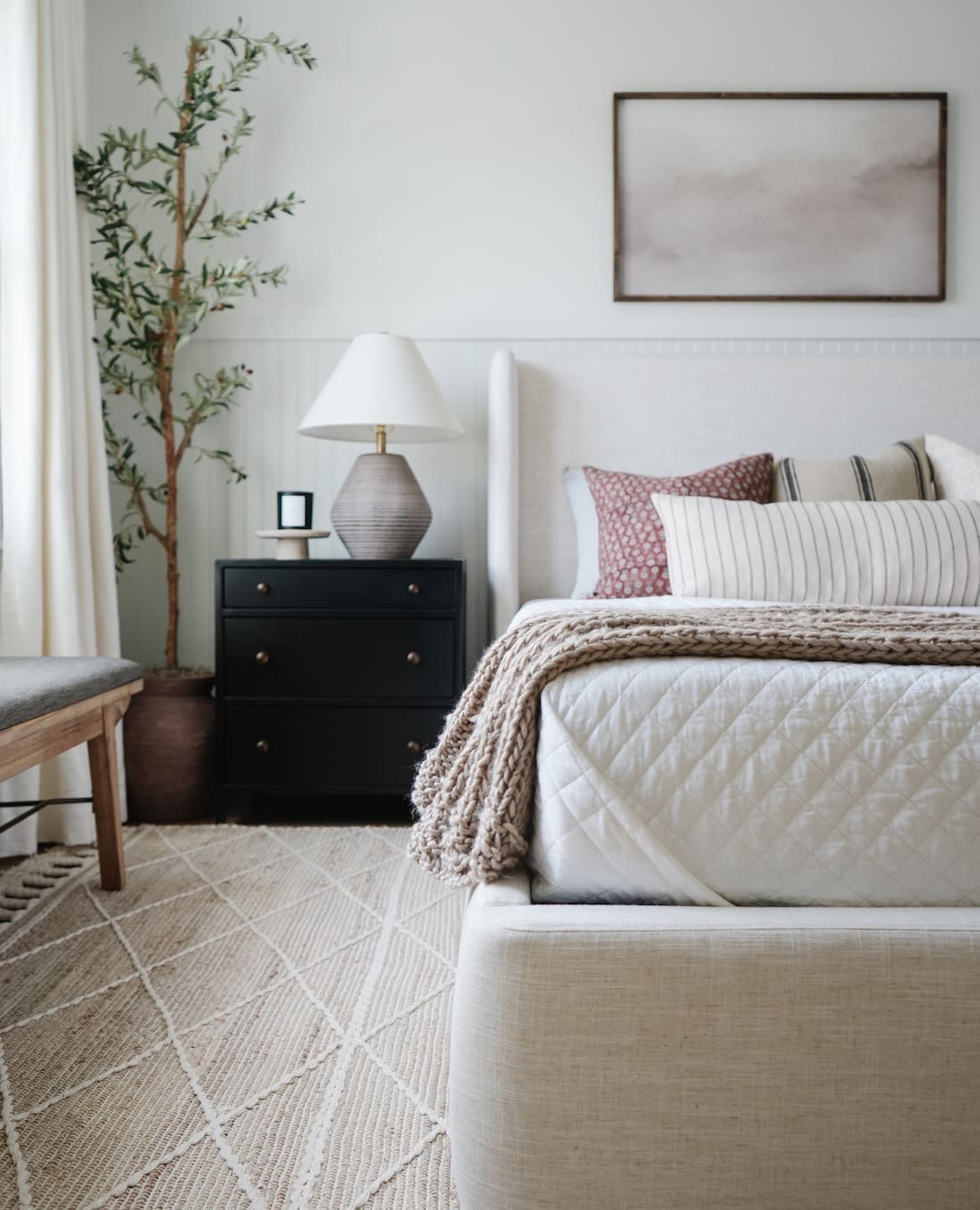 Stylish and functional nightstands
Nightstands are not only functional but also serve as stylish accents in a luxurious bedroom. Choose nightstands that complement the design of your queen bed and offer ample storage space for essentials such as books, reading glasses, and personal items. Opt for nightstands made from high-quality materials such as wood, glass, or metal, and consider designs with intricate detailing or unique finishes for an added touch of luxury.
Window treatments for elegance and privacy
Enhance the luxurious feel of your bedroom by selecting elegant window treatments. Consider floor-to-ceiling curtains or drapes made from luxurious fabrics such as silk or velvet. These materials add depth, texture, and a sense of opulence to the room. Opt for blackout curtains or shades to ensure privacy and create a tranquil environment for a restful sleep.
Incorporating statement furniture pieces
To add a luxurious touch to your bedroom, The Spruce suggests incorporating statement furniture pieces that complement your bed. A stylish armchair or chaise lounge provides a cosy reading nook and adds a sophisticated flair to the room. A sleek vanity table or a mirrored dresser can serve as functional and glamorous additions, providing storage space while elevating the overall design.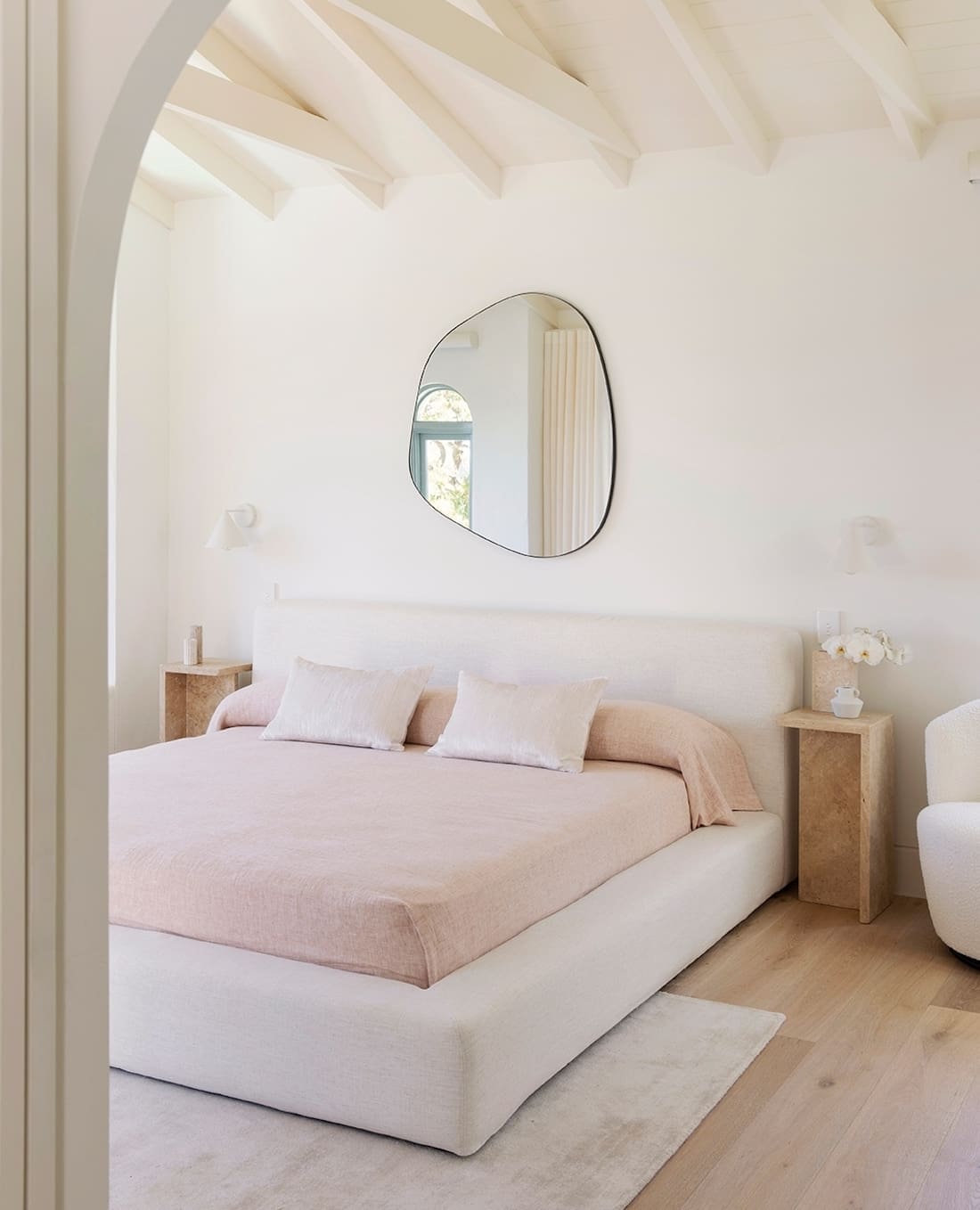 A touch of glamour with mirrors and metallic accents
Incorporating mirrors and metallic accents in your bedroom can add a touch of glamor and elegance. Consider placing a large decorative mirror on either side of the queen bed or on an accent wall to create a sense of depth and reflect natural light, making the room appear more spacious and inviting. Introduce metallic elements through accessories such as gold or silver picture frames, decorative trays, or lamp bases. These subtle touches of shine and reflection contribute to the overall luxurious ambience of the room.
Thoughtful storage solutions
Incorporate thoughtful storage solutions in your bedroom to maintain a clutter-free and organised space. Choose stylish and functional dressers, armoires, or built-in shelving units to store clothing, accessories, and personal items. Consider furniture with hidden storage compartments to keep the bedroom tidy and serene, such as the storage bed pictured above. By eliminating clutter, you create a more peaceful and luxurious atmosphere, allowing your bed to take centre stage and become the focal point of the room.
Attention to detail
To complete the luxurious bedroom look, pay attention to the smallest details. Select decorative accessories such as ornate mirrors, artwork, and sculptures that reflect your personal style and add visual interest to the space. Incorporate soft, plush rugs or luxurious carpets under the bed and around the room to create a cosy and comfortable feel. Remember to include scented candles, diffusers, or fresh flowers to infuse the room with a soothing aroma and enhance the overall sensory experience.
Creating a luxurious bedroom with a larger bed requires careful attention to design, bedding, accessories, and ambience. You can transform your bedroom into a lavish retreat by selecting the right bed, investing in high-quality bedding and linens, and paying attention to lighting, furniture, and details. Remember to prioritise comfort, style, and personal preferences to create a space that exudes luxury and offers a restful sanctuary for a good night's sleep.