Our bedroom should be our sanctuary — it is after all where most of us spend the majority of time — yet it's often the room we pay least attention. Being out of sight from guests shouldn't be reason to let our bedrooms become drab or uninspiring spaces.
Today we're sharing 10 instant updates to refresh your bedroom. We've included no-cost, low-cost and medium-cost solutions so there are no excuses. Which of these tips to refresh your bedroom will you use?
Related article: Ultimate master bedroom makeover: Creating a hotel luxe bedroom
Related article: Top 7 bedside tables: Most stylish bedside tables you can buy online now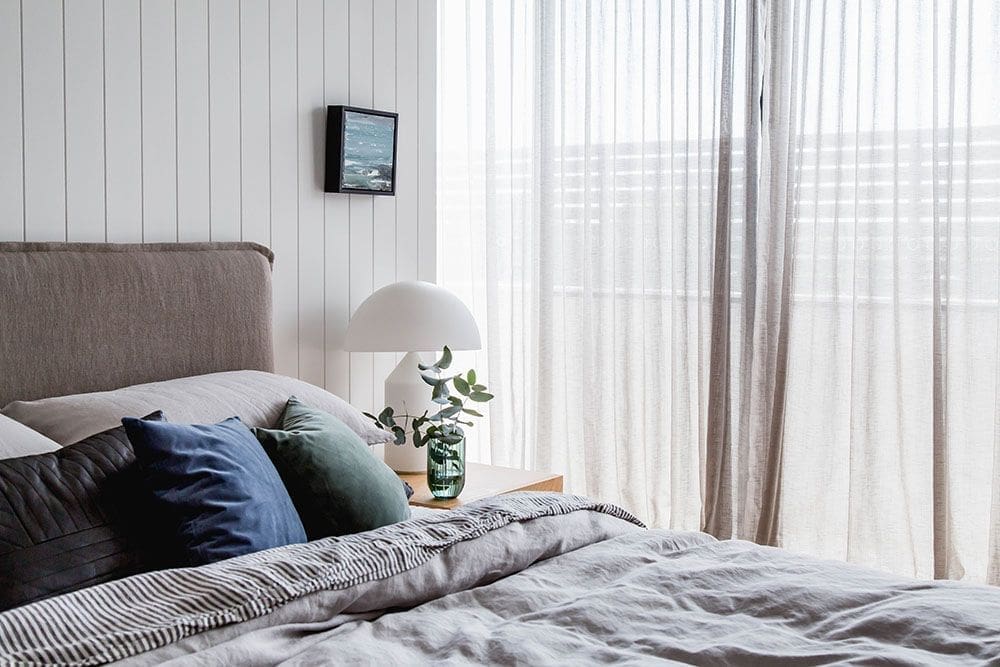 1. Declutter
Yes friends, this dreaded task has made number 1 on our list because it's free, requires no preplanning (aka that long weekend that just hasn't come around yet) and the impact of decluttering your bedroom is huge.
Anything that isn't beautiful or needed on a regular basis (we're talking at least fortnightly) should be stored away. Take a look at your bedside table, on top of your dresser, or (worse yet) your floor and put away all that stuff that you just don't need. Decluttering is also a great opportunity to simplify what you own — look at what you can donate, gift or throw away. We've got expert tips on how to declutter here.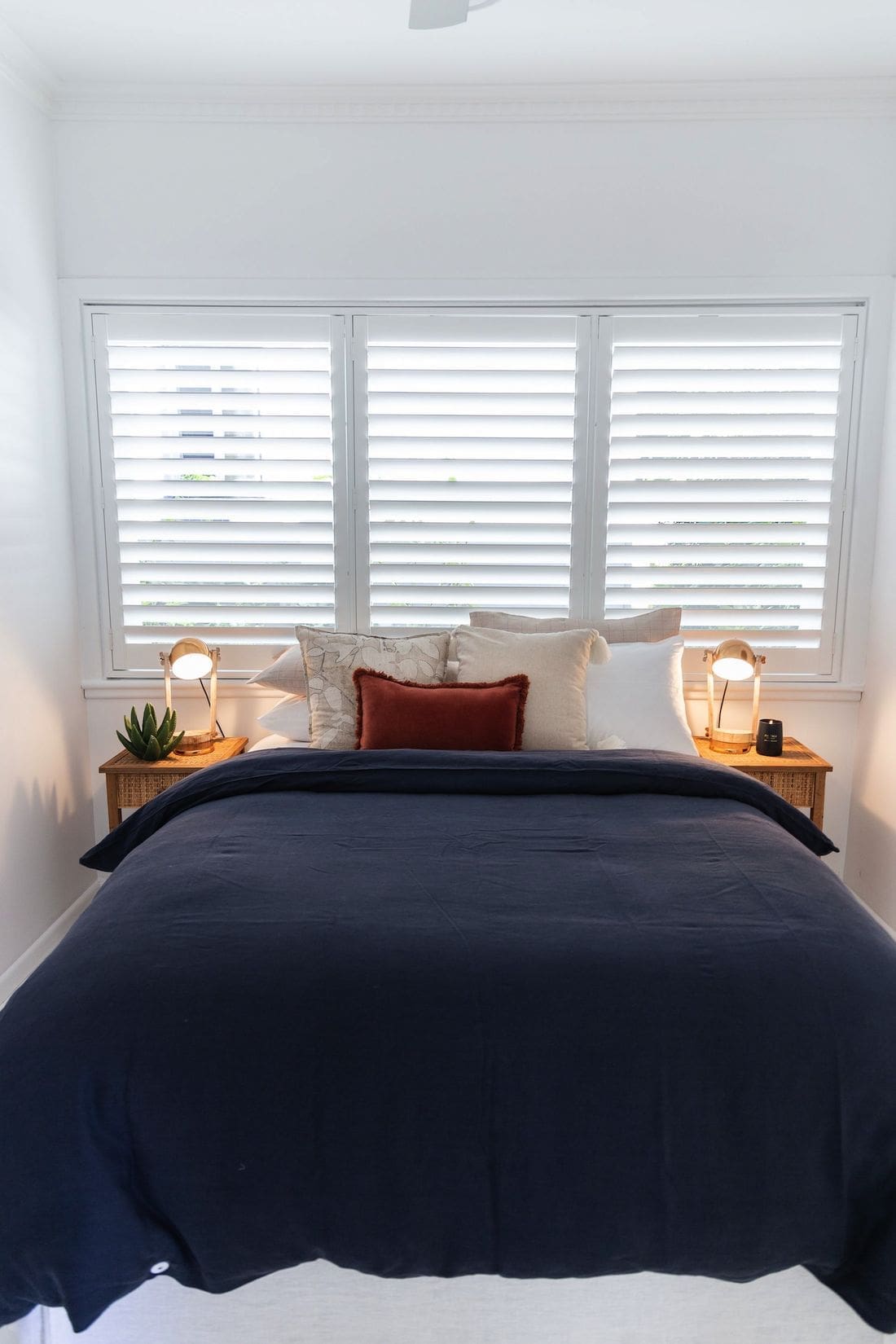 2. Add greenery
Our styling guru Darren Palmer says to add life to every room of the home — and that also includes the bedroom. We recently posted 7 ways to style plants in your home, which could spark some new inspiration for how to add life and colour to your bedroom. And if you think you can't keep indoor plants alive, we've got 20 of the hardest to kill plants here 😉
3. Lay a rug
Rugs almost have magical powers with the way they can create the sense of balance and zones in a space. A simple rug can dramatically change the feel of the room. Depending on your budget, you could add a larger rug that your bed rests on or a small area rug to the side of the bed for a more decorative look. You might like to check out our top tips on selecting the right rug.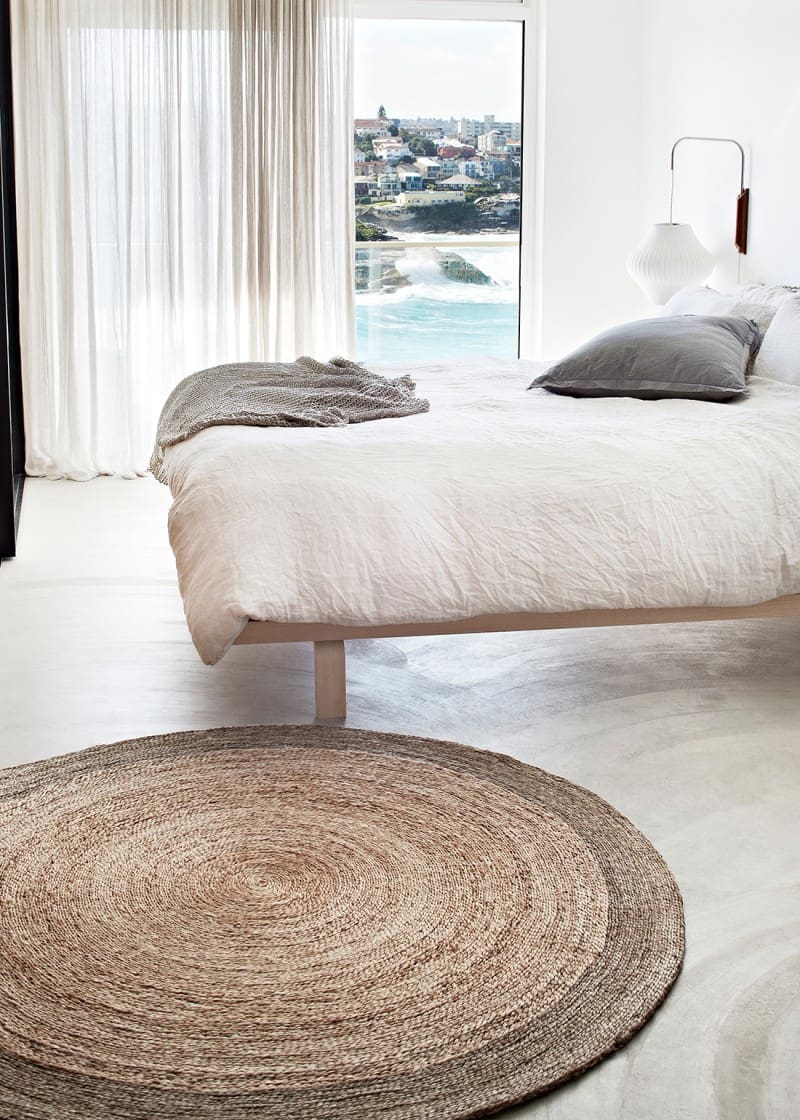 4. Refresh your window treatments
You've heard us say it before and we'll say it again — window treatments make a dramatic difference to any space. Not only can they modernise a room, they can also soften a space with their beautiful texture or add a decorative element with pattern or colour. New window treatments also offer functional benefits — helping to control light and privacy.
There's a huge range of do it yourself window covering solutions on the market now or for a tailored look, it's hard to beat custom made window treatments.
5. Brighten your lighting
Good lighting will create a welcoming, more peaceful and possibly even romantic feeling in your bedroom. If all the lighting in your bedroom is from ceiling lights, look at adding at least one or two lamps on your bedside tables, desk or dresser. Lamps offer a softer and warmer light and let you adjust the amount of light in the room depending on your mood and needs. Heck, if you really want to go all out and it works in your room, you may want to consider hiring an electrician to hang pendant lights on one or both sides of your bed.
6. Invest in artwork
With all the artists we feature on SC, you've probably already worked out how much we love art! We believe a beautiful piece of art (whether an original piece, print or even photography) can make you feel happier. Check out plenty of artists and top places to buy art for your home here.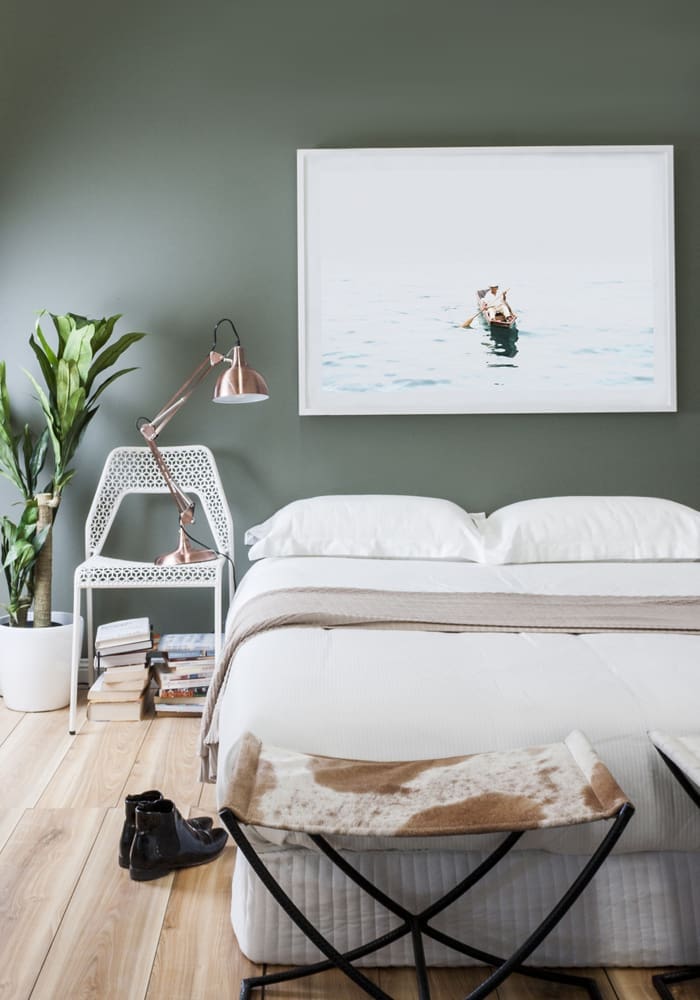 7. Add a lovely scent
All our senses determine how we feel in a space — meaning if something looks beautiful but doesn't smell that way, we won't feel that it's a beautiful space. We suggest investing in a quality candle or oil diffuser to make sure your bedroom pleases your nose as well as your eyes 😉
There are so many incredible Australian candles available on the market now, and we've got a round up of our favourite summer scent candles here and winter scent candles here. If you have carpet in your bedroom, it's also worthwhile having it professionally cleaned to remove any odours.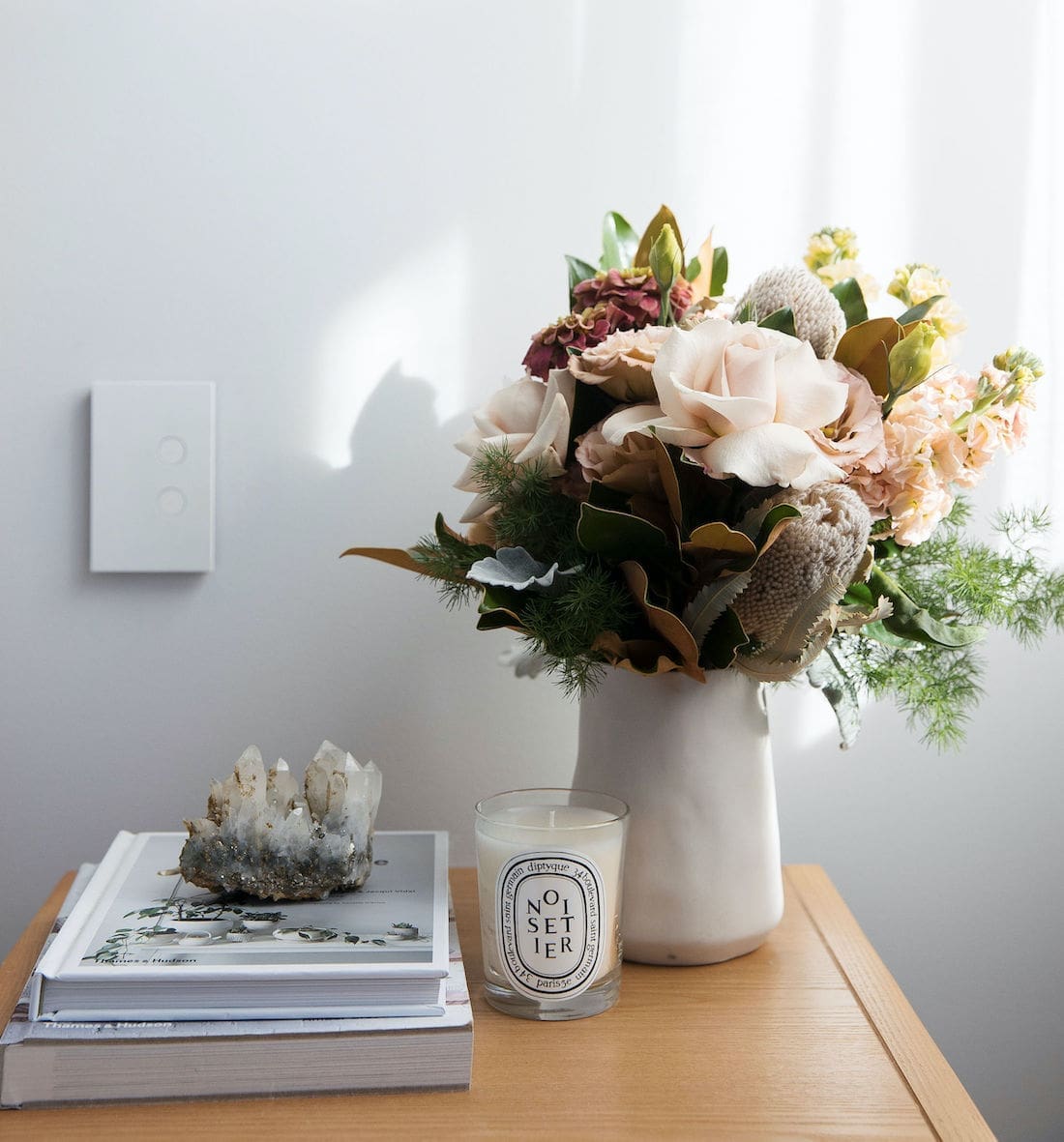 8. Hang a mirror
Hanging a mirror or standing a large mirror against a wall is our next tip to instantly refresh your bedroom. Mirrors help to bounce light and make a space feel brighter and larger. There are mirrors out there for every style of interior, from modern and sleek to earthy and boho.
9. Paint
Yep, we know, this is another of those tasks many of us would rather not touch but repainting your bedroom is one of the most affordable and relatively quick updates we can do to completely transform our bedroom. If you put your mind to it, you can repaint your bedroom in just one day… and one day of pain for long term gain doesn't sound that bad, does it?
You also don't have to paint the entire space. Just check out how creating a black, square panel feature wall in this bedroom makeover dramatically changed the space.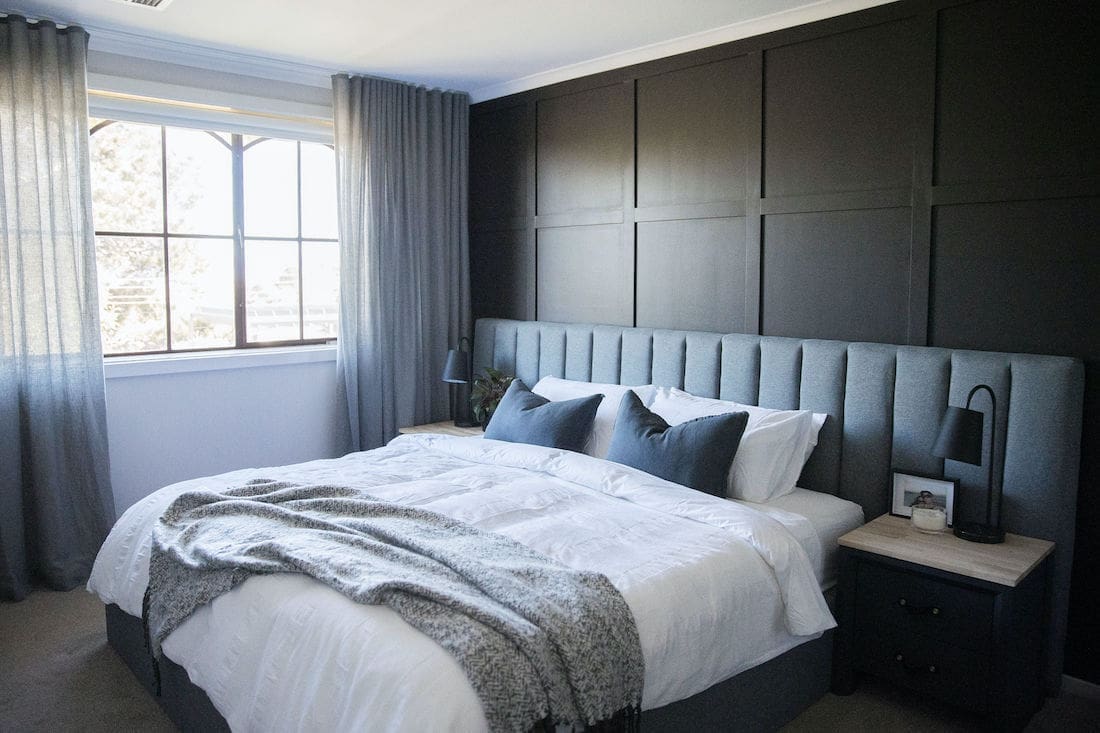 10. Work towards a theme
This isn't about creating a matchy-matchy bedroom but rather a room that has a clear sense of style and personality. Knowing your style and reflecting this through your colour choices, furnishings, accessories and artwork will create a room that even you'll be impressed with! You may find these tips to help you define your style or how to create a mood board helpful.
Have you got any more tips to refresh your bedroom? Share them in the comments below!
This article was first published in March 2018 and has been updated with new information and images.