Supported by Clark Rubber
If you follow me on Instagram, you would have seen that I recently shared some gorgeous cushions I got made using Clark Rubber's new custom cushion service. I've always loved the idea of custom cushions. I kept putting them off though, thinking it would be too difficult or overly expensive.
It's this barrier that prompted Clark Rubber to take the hard work out of custom cushions. They've linked up with Warwick Fabrics and Dunlop Foams to bring all the components under one roof. Now you have more possibilities than ever before.
Here's how it works and my experience with Clark Rubber's new custom cushion service.
Related article: Indoor outdoor living with a peek inside the Kedron Street home
Related article: Hot Autumn bedding to suit any budget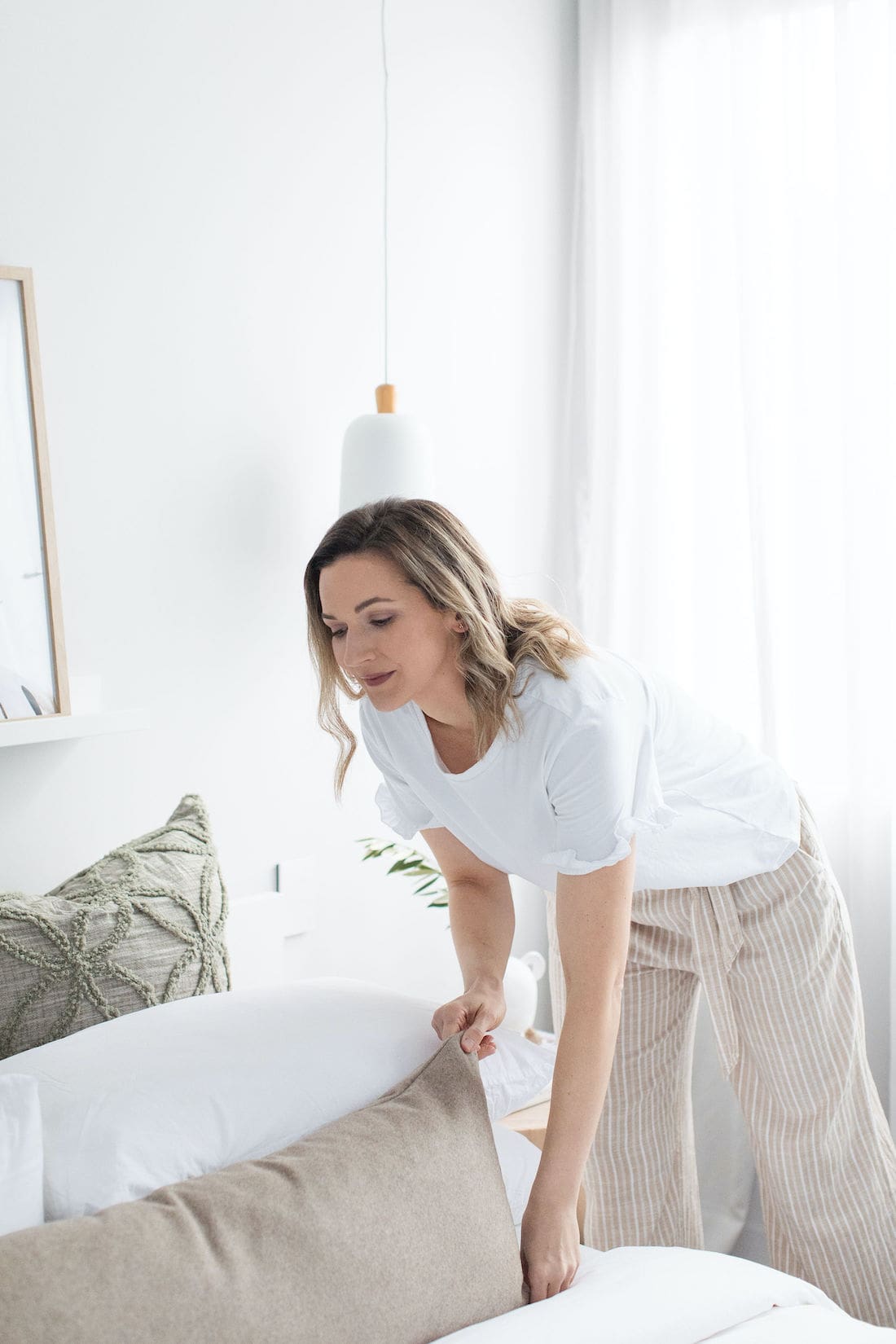 How it works
Whether you need a cushion for inside the home (think bench seat, oversized floor cushions, lumbar pillow or even bedhead) or outside, the friendly team at Clark Rubber are ready to help.
As part of the new custom cushion service, you can also find dozens of indoor and outdoor fabrics for all applications to choose from in their stores.
I popped down to my local Clark Rubber store to get two custom cushions made for my home — a bench seat cushion to fit the window nook in our guest bedroom and a long lumbar cushion, which has been on my wish list forever.
Being my first experience getting custom cushions made, I was a little unsure of what I was doing. Luckily for me, they knew all the right questions to ask and offered plenty of tips to get the best results.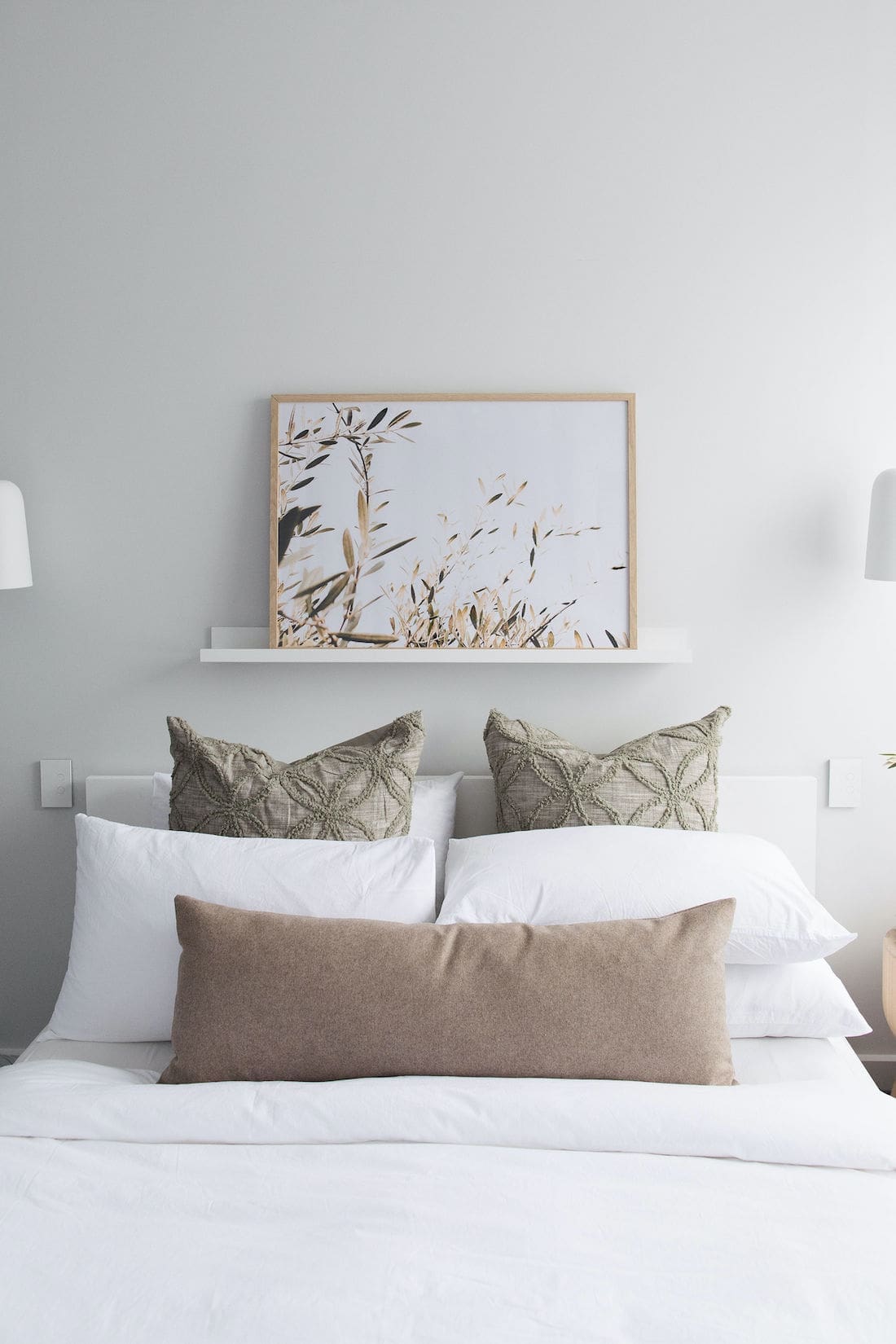 Essentially the selection process goes like this:
1. Select your fabrics
Looking for a bold pattern or luxe plain fabric, something textured or perhaps a mix of fabrics? With so much choice and in every colour of the rainbow, the trickiest part about selecting your fabric is narrowing down your selection to just one or two!
This is where I relied on the team at Clark Rubber for some help. I found a few fabrics I loved for the bench seat and they suggested I use the 'Cleo' range as it's suitable for heavy-duty commercial use and will perform best over time.
For the lumbar pillow which is more decorative, I selected an 'Octavius' fabric. Made of 75% recycled wool, it's one of their premium fabrics so it was also budget wise to get the smaller of the two cushions made with it.
2. Decide on finish
The next step is deciding on the finishing details. What kind of profile do you want the cushion to have? Further, how do you want the edges finished?

There are so many options here and I suggest taking a few inspiration photos of what you like so you can show the team. They can advise on what profiles and details have been used so you can replicate the look or they also have examples in store to show you.
With the lumbar cushion, I wanted the focus to be on the shape and fabric so I didn't select any finishing details. And on the bench seat, I went with a box shape and piped edge in the same fabric as the cushion.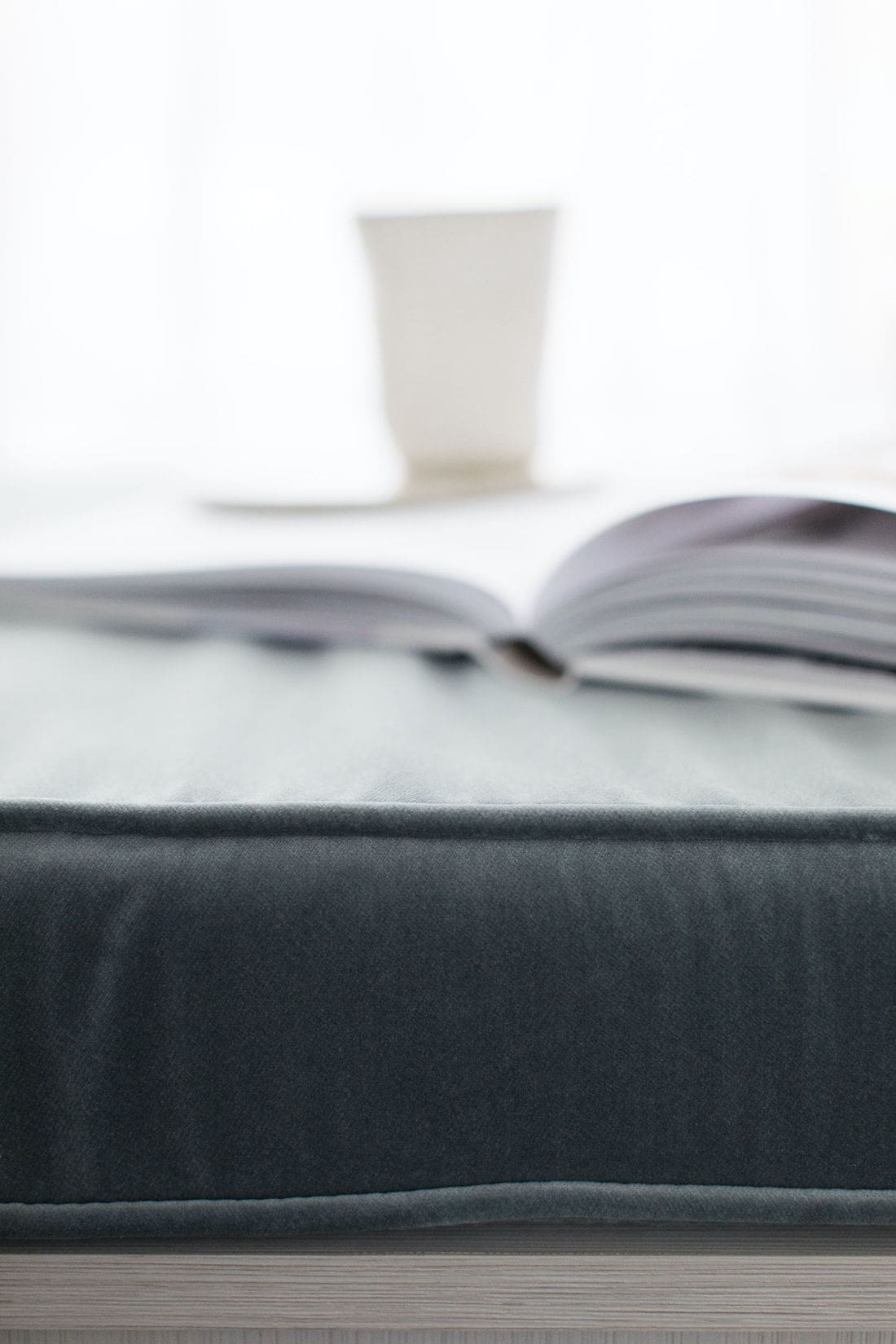 3. Select closure
There's also plenty of choice when it comes to how the cushion closes — zip, Velcro, buttons or tie backs.

Different style cushions are better suited to particular types of closures than others. For example, if you'd like Provincial style cushions made, a tie closure is a popular option. I used zips for both my cushions.
4. Decide on foam
The final step is deciding on the type of foam or fill and again this is where I relied on the team for advice. 

With the lumbar pillow, I showed them my inspo image and they originally suggested crumb foam wrapped in poly fibre but when they filled it, they were not 100% happy with the look so went out of their way and purchased feather fill inners for me at a nominal charge — which I'm so happy with! It's amazing. For the bench seat, they recommended 100mm foam thickness for the comfiest and also longest-lasting performance. Because the seat is quite narrow, I reduced it slightly to 75mm, which still offers plenty of comfort. 
There's a lot to learn when it comes to foam — different grades and comfort levels — and this is where I found the advice from Clark Rubber particularly helpful.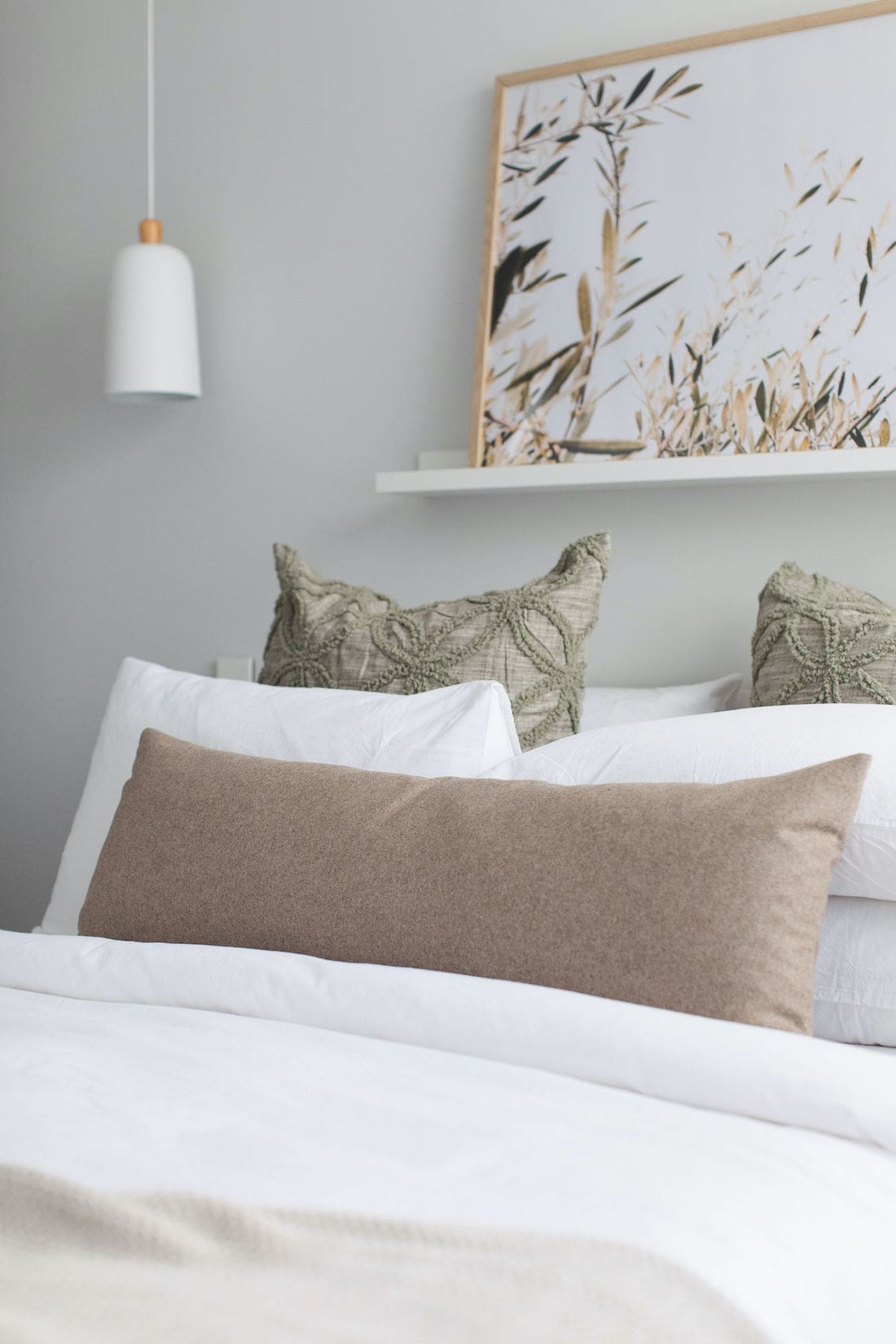 Custom cushion ideas
The possibilities for using Clark Rubber's new custom cushion service are almost endless. Whether you want to refresh what you currently have (such as getting new cushions made for a piece of furniture) or create an entirely new look, here are some ideas of where you could use them.
Inside the home
Do you have a bay window that's looking a little tired? Breathe fresh life into the space with a custom bench cushion.
Bedroom looking a bit drab? New made-to-order cushions for your bed or even a custom bedhead would transform the space.
Want to create a fun space for kids or add relaxed seating in a media room? It's hard to beat oversized floor cushions and you can also get as creative as you like making them.
Basically, if you can dream it up, the team can most likely make it!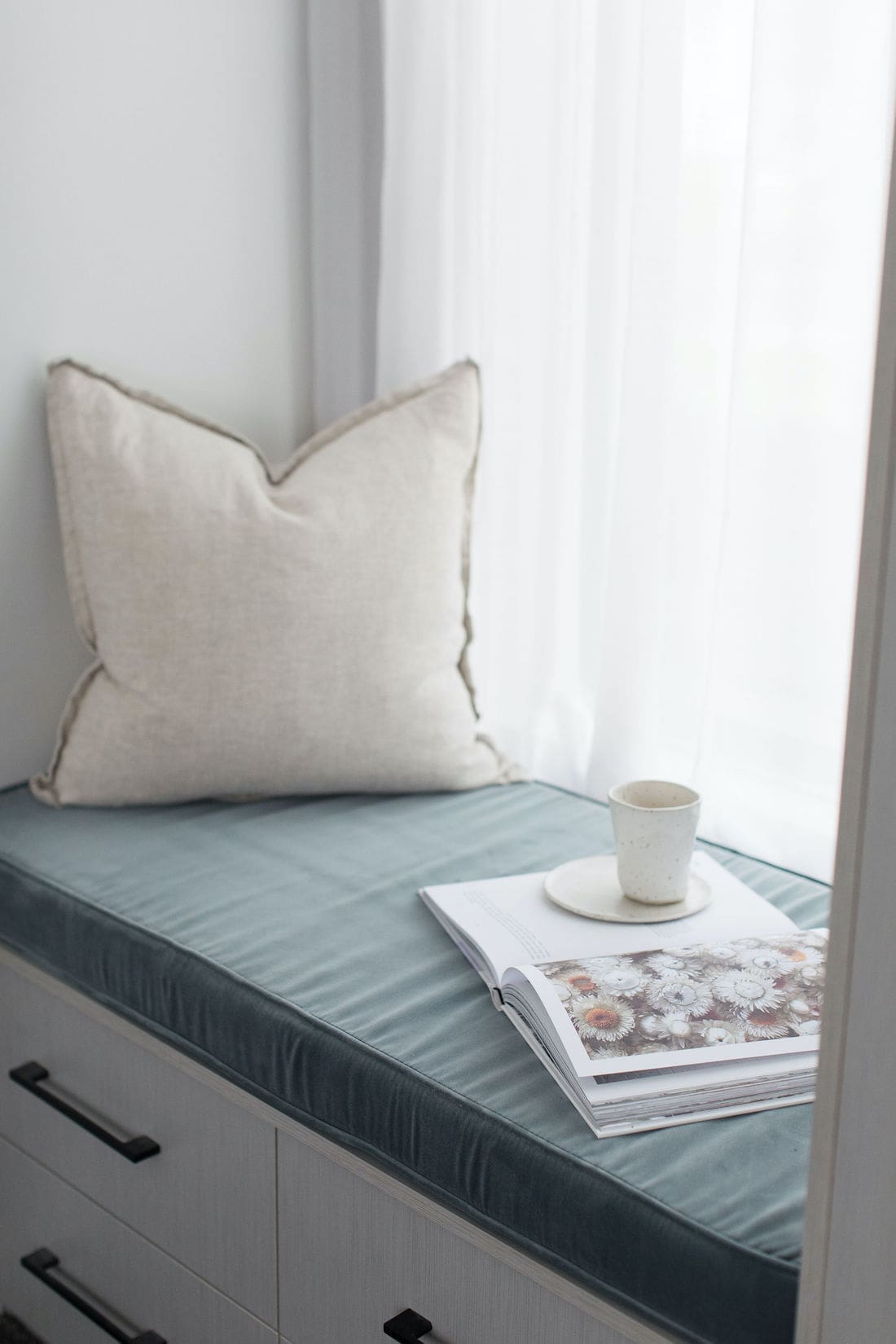 Outside the home
With the weather heating up, it's time to start enjoying our outdoor areas. If your outdoor furniture is looking worse for wear, rather than buying all new you could get new cushions made using an outdoor fabric.
Another popular idea is creating an outdoor dining space with a built-in bench. Add comfort and a pop of interest with a custom-made bench seat in your chosen fabric.
Caravan
The use for custom cushions goes well beyond the home and a popular use for them is in caravans. In these small spaces, everything needs to be carefully considered for greatest functionality and to maximise space.

Get the perfect bench seat made for your caravan's seating area using this custom cushion service. And while you're at it, why not get a mattress made for the exact size you need, too?
Holiday house
On the topic of holidays, if you're lucky enough to have a holiday house, you can have a lot of fun using the custom cushion service here. An oversized outdoor day bed would be an absolute dream!
Boat
If your idea of a holiday is on the water, your boat is another place where this service can solve your seating challenges. Weathered cushions or oddly shaped beds can be replaced with new.
Office
The other place this service works particularly well is at the office. Ditch generic office furniture and have something custom made to suit the personality of your business — and finish it off with the comfort of a custom cushion.
Find even more information about Clark Rubber's new custom cushion service on their website here. Have you been inspired to get some custom cushions made for yourself? I'd love to know where you plan on using them!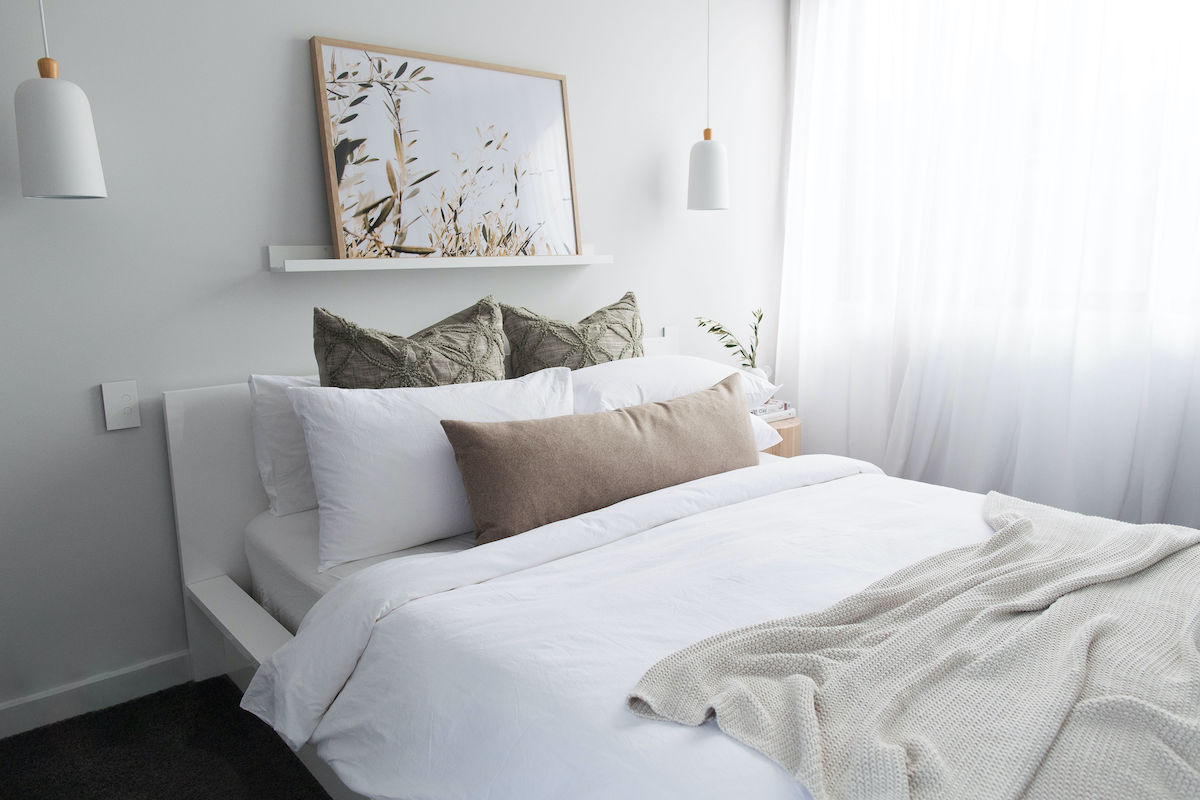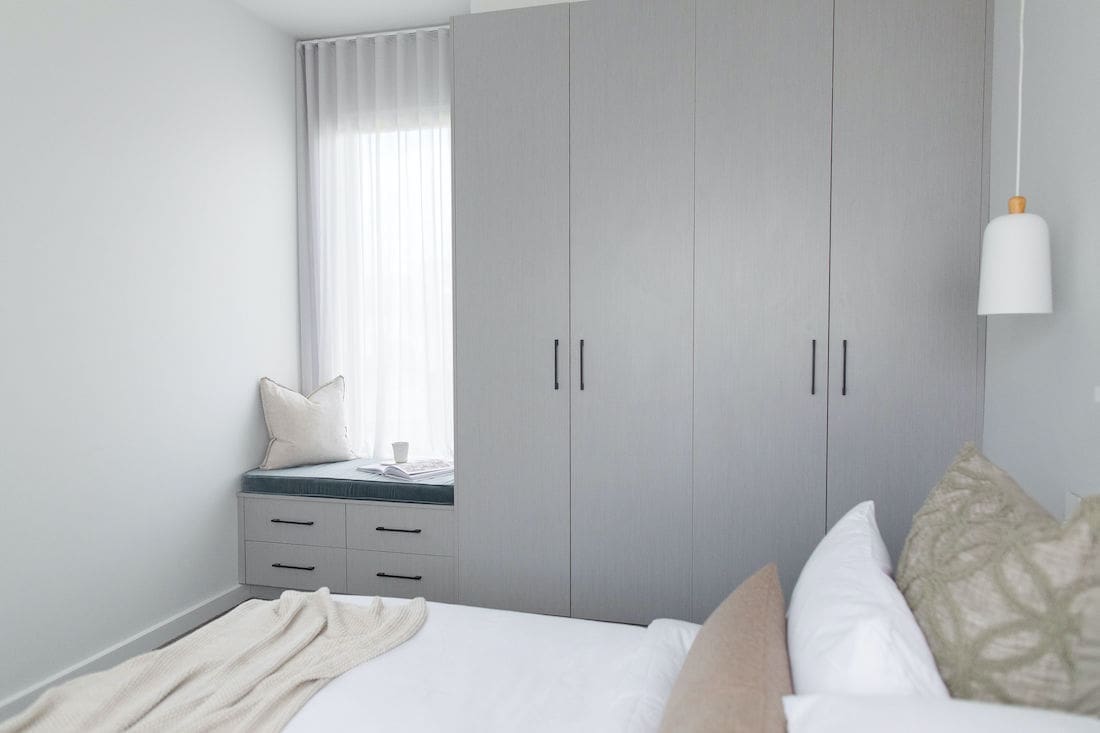 Photography by Thorson Photography