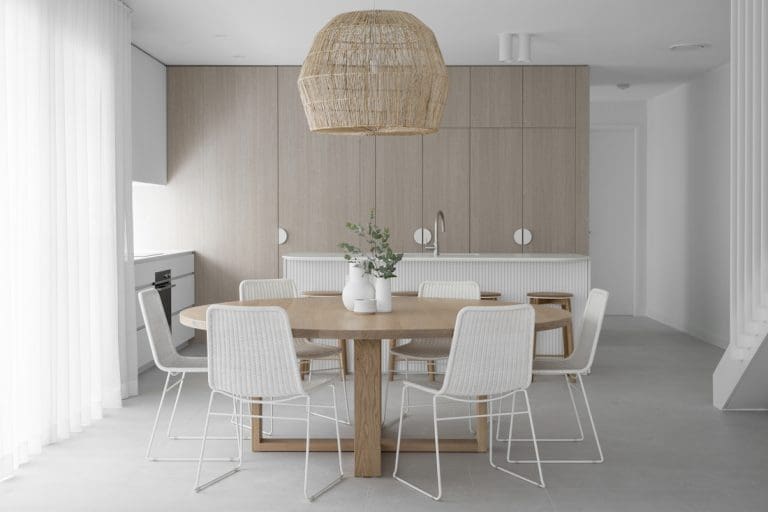 It's not every day we get inspired by a door handle, but crazier things have happened! When we spied this ah-MAZING contemporary coastal kitchen from the talented team at Zephyr + Stone, we were hooked! Ania Forster, one half of Zephyr + Stone, shares her tips on how to plan the perfect kitchen and shows us around this beautiful space.
We also chat about their online building and renovating resources, and keep your eyes out for a sneaky discount for those lust-worthy door handles!
Related article: How to: Affordably update your kitchen
Related article: Designing the ultimate laundry, all the tips and tricks you need!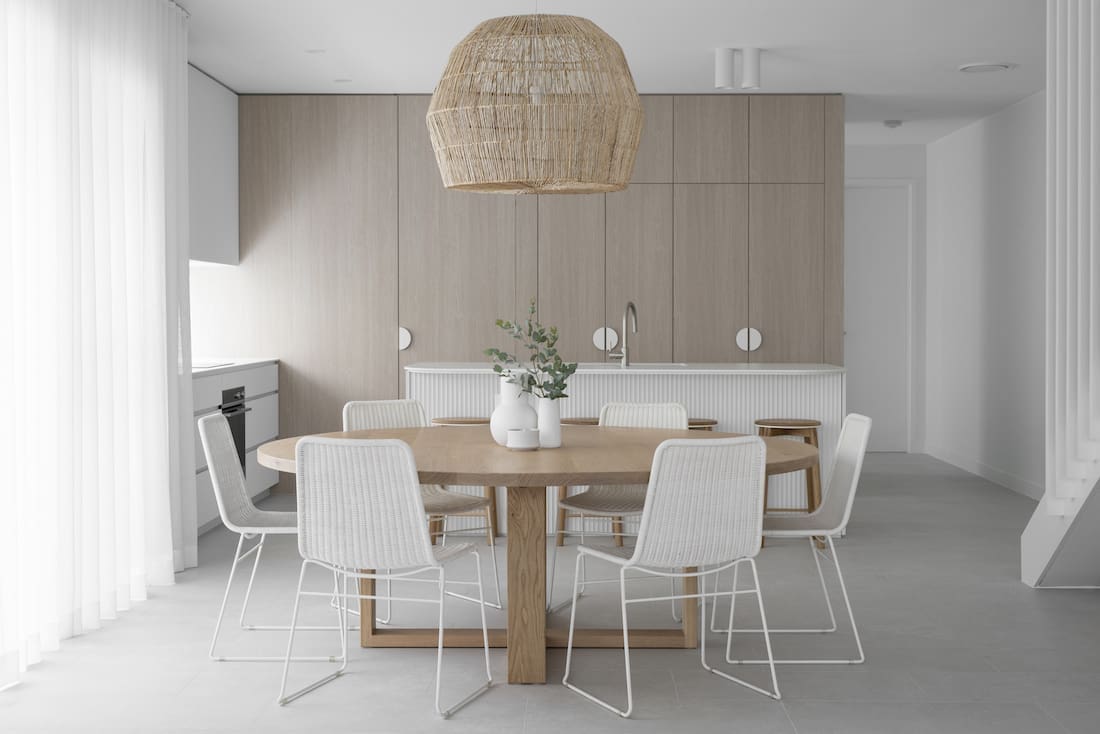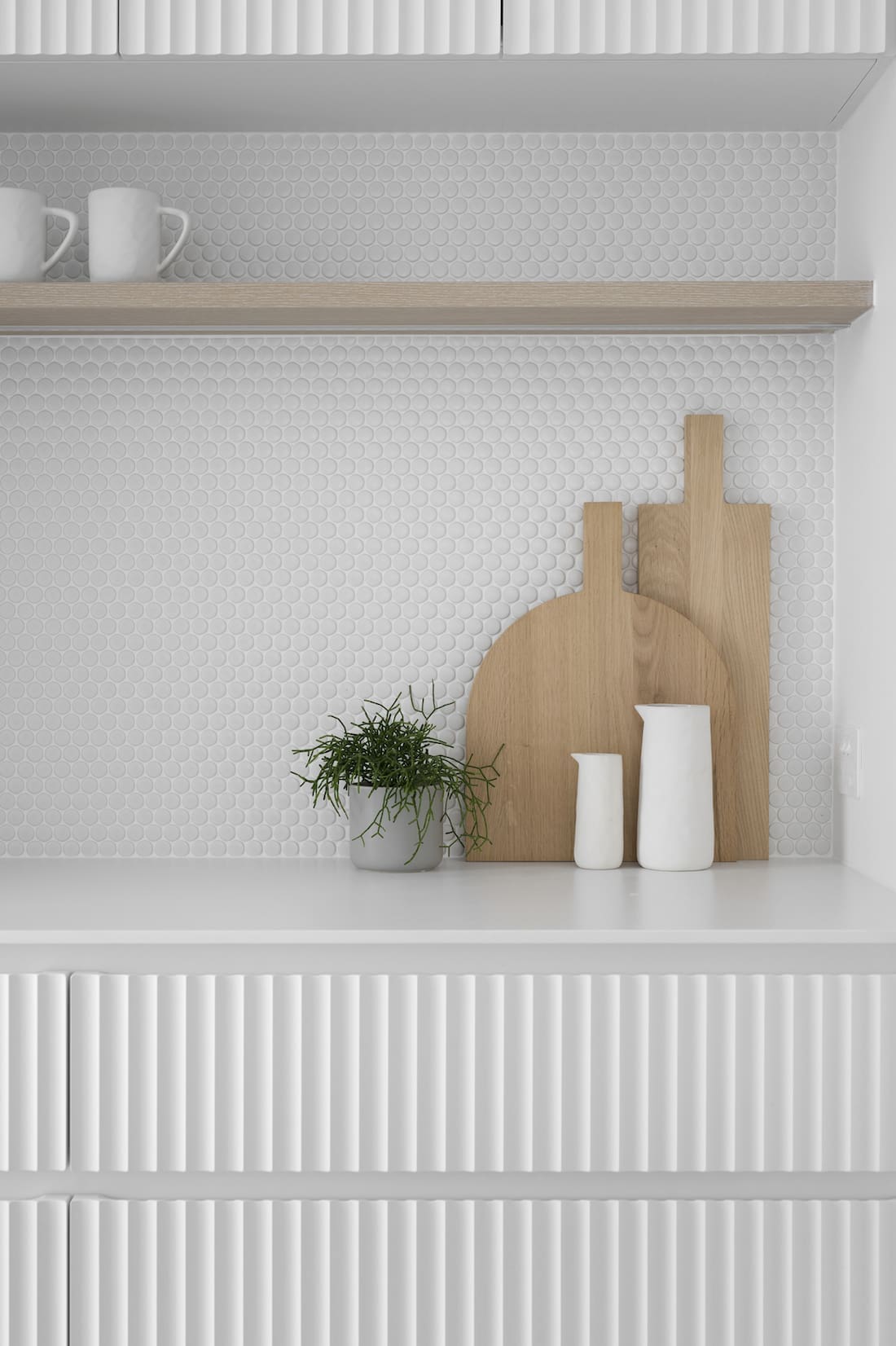 Featuring crisp whites and warm timbers, this kitchen is the epitome of chic. And it's not just the handles we love — that custom scalloped cabinetry has us drooling!
"The kitchen design was inspired by the desire to create a space that embraces pattern and texture. To achieve this, all practical and functional aspects are hidden, integrated and minimised behind cabinetry. Integrated storage and appliances were key to achieving this design," says Ania.
"Although a large proportion of the cabinetry is white, we steered away from a traditional flat panel white kitchen. We did this by maximising pattern and texture with custom scalloped cabinetry door and drawer fronts, and white penny round splashback tiles in the butler's pantry.
"The scalloped cabinetry doors and drawer fronts allowed us to introduce a contemporary element to the kitchen, while sticking to a neutral, timeless colour scheme.
"We felt it was really important to make the back wall seamless, to hide the practical elements. We chose timber laminate for this large surface area. It dominates the space adding texture, warmth and contrast.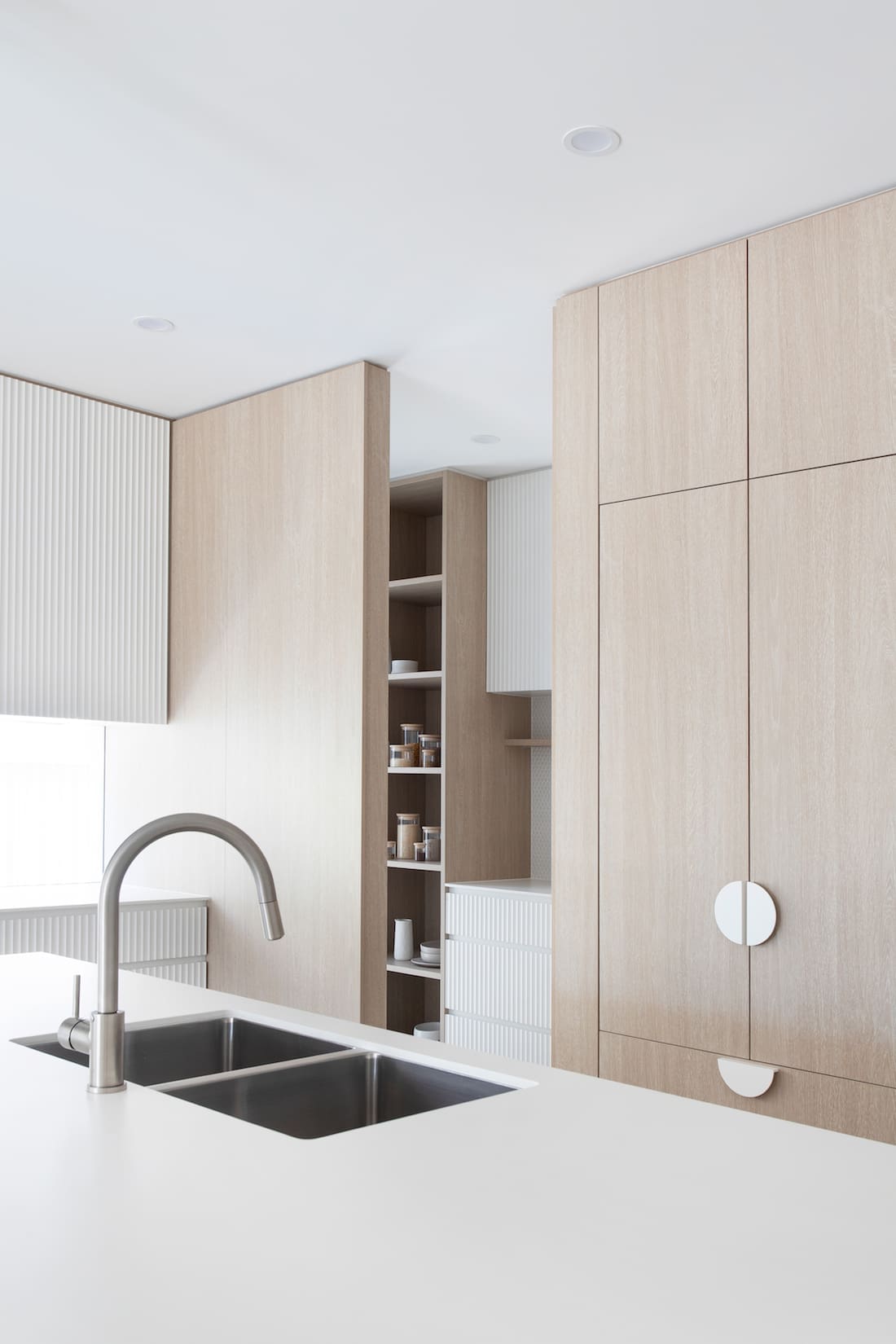 Already responsible for so many beautiful projects, Zephyr + Stone are the team to ask for tips on how to plan the perfect kitchen.
Create a multi-functional space
"Our biggest tip on how to plan the perfect kitchen, is include ample, functional storage. Things that can remain open during food prep and cooking, yet be quickly hidden out of sight to transform your kitchen.
"This helps keep things functional yet streamlined — not to mention beautiful — and go from 'kitchen' to entertaining / family / work zone," says Ania.
Go neutral
"Opt for a neutral colour scheme that will age well. Trends come and go, but it pays to keep in mind that kitchens are one of the most expensive areas of the home.
"You don't want yours to feel like it needs replacing before it's had its time."
Think about the design
"Ensure your design adheres to what we like to call, the working triangle. Keep the fridge, sink and cooktop within the triangle. Make sure you have good access to each of them for easy movement and flow."
Read more about this in our article on successful kitchen planning.
Invest where it matters
"Invest in quality appliances, tapware, surfaces and hardware. The kitchen is a high-use part of your home so investing in quality will pay dividends," explains Ania.
"Compromising on quality will end up costing more in the short- and long-term. Things like repairs and replacements… these annoyances will likely result in a kitchen that won't be a pleasure to use."
Light and air
"Ensure there's an abundance of natural light and airflow. Even the most expensive, high-end kitchen will feel uninviting if it's dark and dingy.
"Include openable windows to maximise airflow and consider a skylight if conventional windows aren't viable. Also invest in ample artificial and feature lighting for functionality and ambience by night," suggests Ania.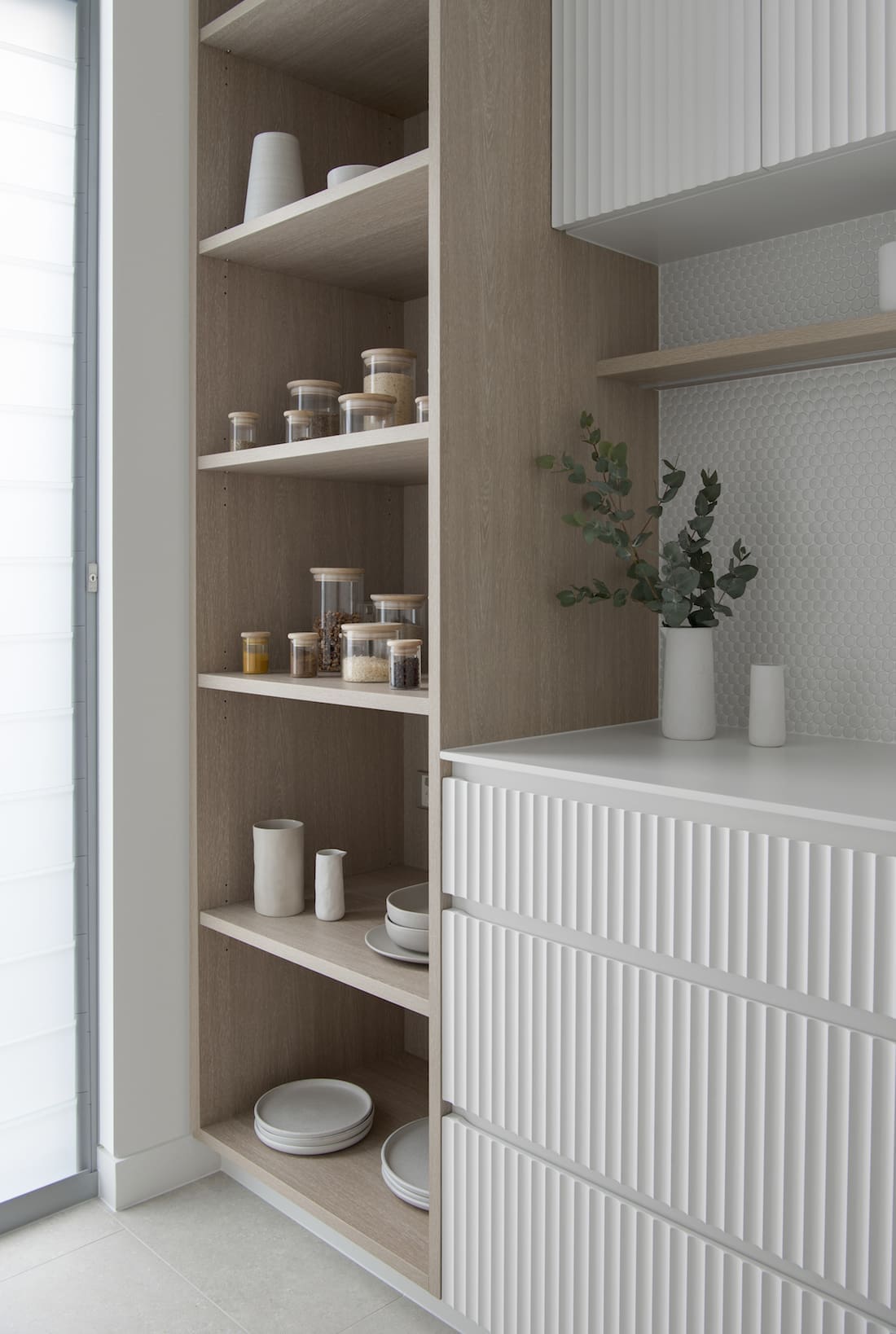 Knowing where to splurge and where to save is always tricky when it comes to how to plan the perfect kitchen. Ania shares their top tips.
Flooring = splurge
"Flooring is one of the most expensive and inconvenient items to replace. So if you're building or installing new flooring, this is definitely somewhere we don't recommend cutting costs."
Oven = splurge
"We also recommend splurging on a self-cleaning oven — they really are as good as they sound! Just think, you'll never have to clean your oven again! What's not to love?!" laughs Ania.
Soft-close cabinetry = splurge
"Soft-close cabinetry doors are an absolute must. We wouldn't specify a kitchen without them."
Benchtops = splurge (with tips on how to save)
"When it comes to benchtops, splurge on a thicker benchtop on your island bench. Then, for all other surfaces, opt for 20mm.
"A great tip to remember is the colour of your benchtop will affect the price, so look at more cost-effective ranges to save dollars."
Cabinetry finish = save
"A smart place to save in the kitchen is with your cabinetry finish. Opt for a laminate rather than 2-PAC for big savings."
Functionality = save
"Finally, whether you're building or renovating, remember the bigger it is… the more it will cost. Consider whether you actually need a scullery or that second sink.
"Keep in mind a smaller, well-designed kitchen can still be amazing. Plus, there'll be more money for those quality designer inclusions you really want and need," says Ania.
"We can help in all these areas with our range of online building and renovating resources and project tools. There are things like free tip sheets, budget tracker and finishes schedule.
"The budget tracker allows you to work out how much your project will cost, prompts you to include items you might have missed and allows you to keep track of spending throughout your project.
"Our finishes schedule project tool is a template which easily allows you to keep track of all your finishes. Things like the product name and code, brand, supplier, size, colour and finish. Use it yourself, or hand it over to your builder to make quoting a breeze!"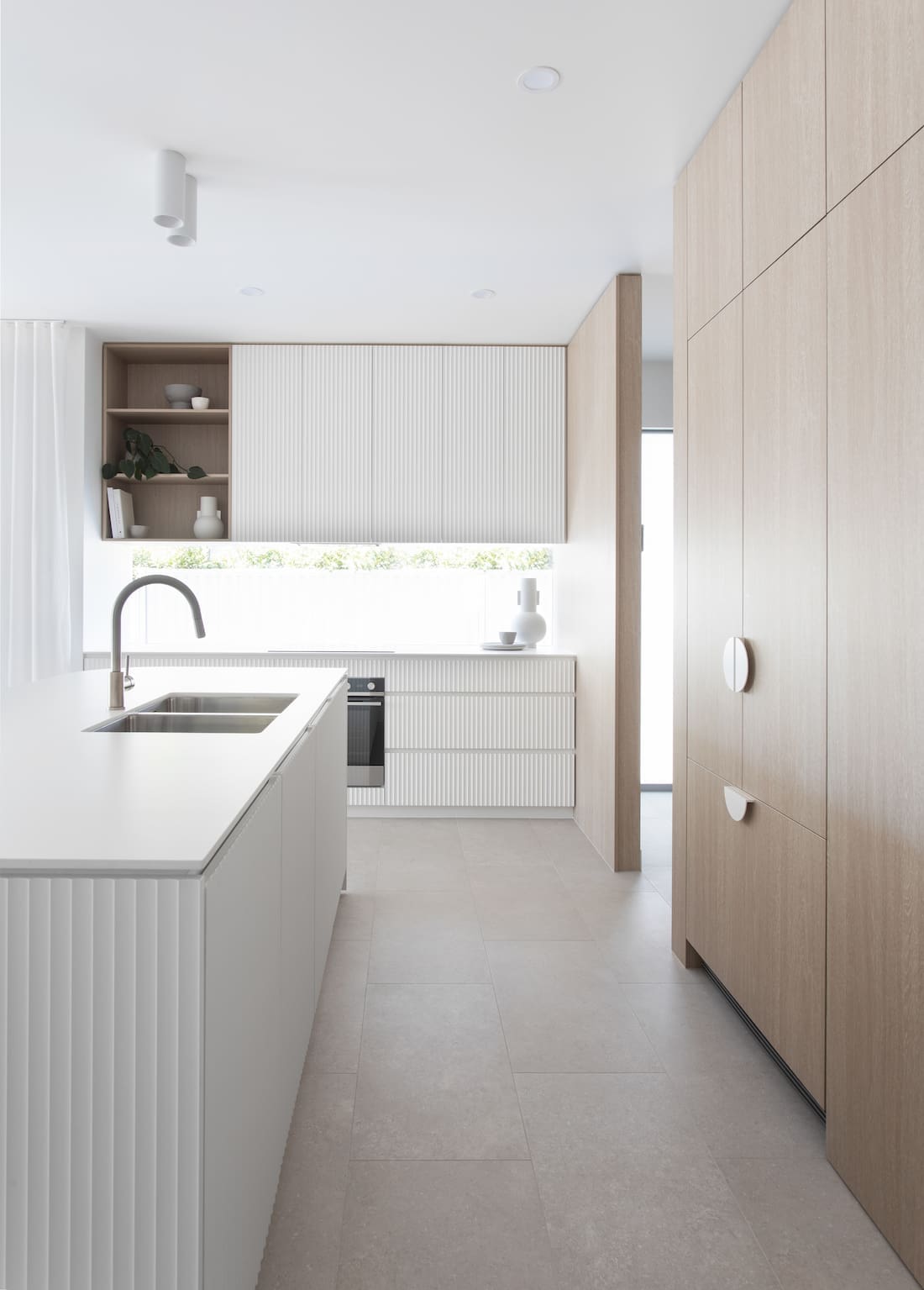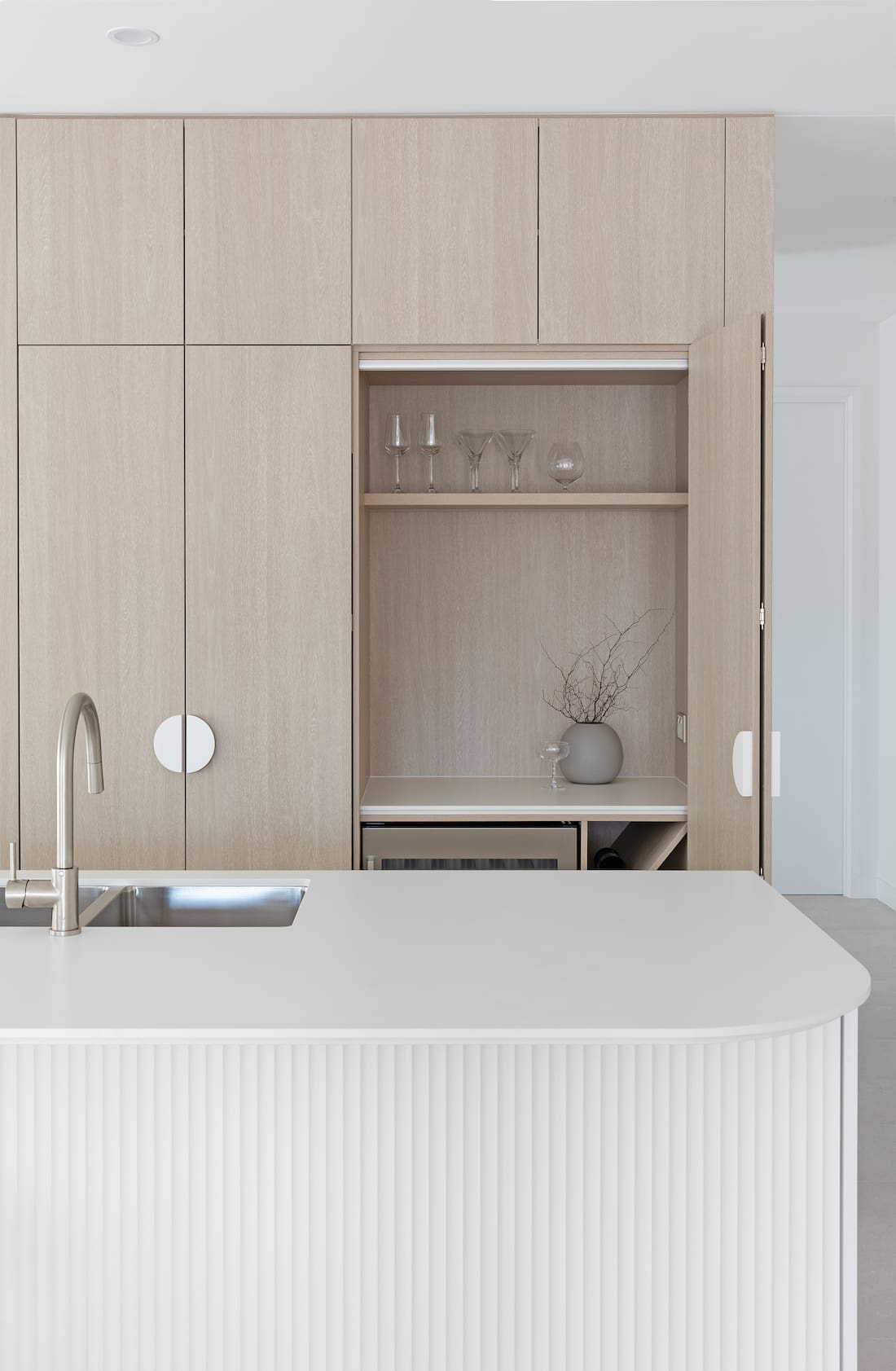 And the top 'must have' inclusions when planning a kitchen renovation project?
1. Ample storage is paramount. Include a combination of solutions — drawers, cupboards and at least one open shelf for decoration. Also a walk-in-pantry, even if it's just an oversized walk-in cupboard.
2. A large integrated double-waste bin is something you will not regret having in your kitchen!
3. A quality mixer tap. Preferably one with a pull-out nozzle. You will thank yourself each and every day for this inclusion!
4. Two dishwashers. Unless it's a smaller apartment or home, most family homes will benefit from having two dishwashers. And they're far more useful than the more common inclusion of two ovens.
5. A quality benchtop. Think of it like this… you will look, work and eat at it everyday, so make it count. We love porcelain. Yes, it's pricier than reconstituted stone, but it's stain-proof, hard wearing and looks fabulous.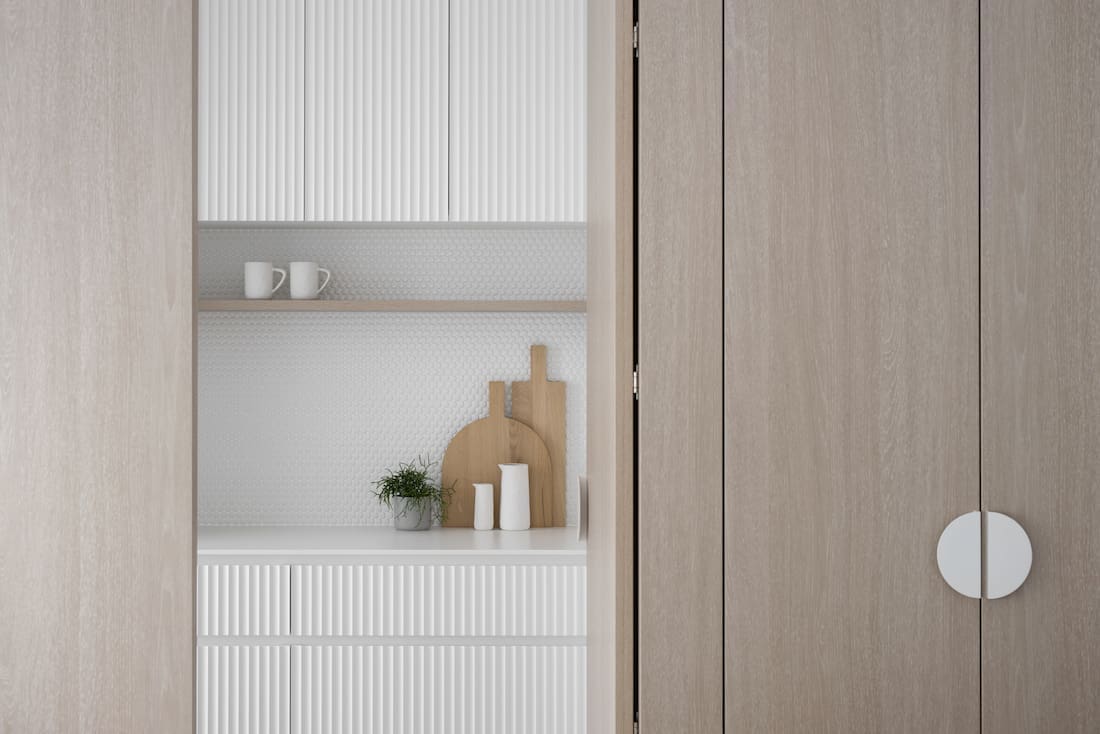 This kitchen is absolutely divine, don't you think?! Thank you so much to Ania for showing us around this beautiful space, and sharing all Zephyr + Stone's top tips on how to plan the perfect kitchen. To discover more from this talented duo or access any of their fab range of online building and renovating resources and project tools, check out their website or Instagram.
Cabinetry — Polytec
Floor tiles and Laminam porcelain benchtops — Ace Stone + Tile
Sink and tapware — Abey Australia
Lighting — White surface mounted downlights: Lights, Lights, Lights. Large Natural Pendant Light: Zephyr + Stone
White handles — Lo and Co Interiors. Use the code z&s10 for 10% off!
Kitchen hardware — Hettich