Looking to update your tired kitchen but can't afford an entire remodel? Or are you looking to sell and know how a kitchen can make or break the deal?
I'm going to share my top ways to update your kitchen without breaking the bank!
The good news is you can create a new kitchen look and feel without having to go all out and remodel — minor kitchen renovations are one of the most cost-effective upgrades you can make. From spraying your cabinets to replacing your tapware and lighting, there are a few simple upgrades that can have a significant effect on your kitchen's appeal and can help produce a higher sale price too.
Reface your cabinets
Once upon a time, those 1980s-style oak cabinets were the hottest new thing, but today's buyers want cabinets that look up-to-date. Plus, dated cabinets can create the impression that the whole kitchen needs to be gutted and redone, which isn't exactly the thought you want to put into a potential buyers' head.
But new cabinets don't come cheap, which is why you should consider re-facing them instead. Sanding, degreasing, and staining or painting the cabinet faces will make your dated kitchen look sleek and new again, for a fraction of the price of a complete cabinet replacement.
Update your splashback
Replacing your kitchen splashback can deliver a huge refresh without hitting the hip pocket too hard. For example, while glass splash backs were all the rage in kitchens for many years, it's a look that is deemed increasingly clinical. For very little money, you could install an inexpensive subway tile for example — it's a classic, textured look that will instantly update the space.
Check out these 11 types of white splashback tiles that offer broad appeal but add interest with shape.
Update your hardware
Replacing your cabinets' old handles and pulls with new hardware can go a long way toward updating your kitchen – in fact, it can completely change its look. Remember, when selling your home, staying neutral is key, so consider handles in timeless styles, like brushed pewter or nickel, that will appeal to a wide range of buyers.
Check out this list of the top places to buy stylish handles.
Upgrade your countertop
A countertop upgrade adds instant value and appeal to your kitchen – choose a laminate in a neutral colour for a budget-friendly option or granite or quartz for a more luxurious feel. Other eco-friendly options that take it easy on the earth (and on the eyes) include bamboo and counters made from recycled glass, paper, and even a resin made from cashew nuts.
Another idea is to makeover your existing counter, for example this DIY concrete kitchen bench tutorial is simply applied over an existing laminate bench.
Add extra lighting
When potential buyers see your kitchen for the first time, you want to make an impression of bright cleanliness, thus adding extra lighting is always essential!
If you have the option, installing a large window is a great idea as it allows for the natural sunlight to beam in. Alternatively, installing down lights is a great idea for kitchens – these lights are out of the way and are a timeless option. Similarly, adding down lights in your cupboards is always a great idea and it's a detail most people miss. Cupboards are dark places, and when renovating you want to make your kitchen as convenient as possible to use.
You could also consider under-cabinet LED strips to add ambience and showcase those lovely new countertops. Alternately, replace dated pendants with fresh, new (yet neutral) hanging lights.
Add a kitchen island
Adding a kitchen island to your kitchen will instantly increase its appeal. Not only does the space act as another work surface, but it also provides more storage in the kitchen. Kitchen islands also make the space more user friendly given it's a space where more activities than just cooking can occur — not only can you eat a casual meal around a kitchen island, but the kids can use it as a space to do their homework too.
Add storage
No one has ever said that their kitchen has too much storage, so why not maximise your space and use empty wall space to your advantage? Installing cupboards that reach the ceiling is a great way to incorporate more storage in the kitchen. You can use the space to store items that are rarely used, freeing up the lower kitchen storage for high-rotation items.
Replace the tapware
For a low-cost upgrade with a big impact, replace your old tapware with a new, modern model. For the most impact, choose a timeless, visually-appealing model with added value like a pull-out spray handle or touchless on-off feature. For just a couple hundred dollars, new tapware can make a big splash.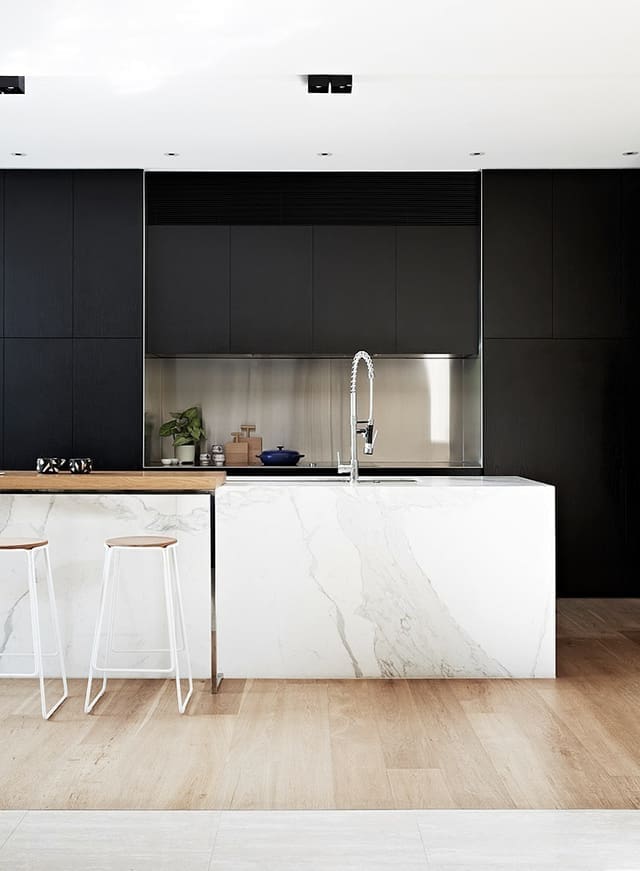 What do you think of these cost-effective upgrades? I'd love to know if you plan on using any by commenting below.
About Naomi Findlay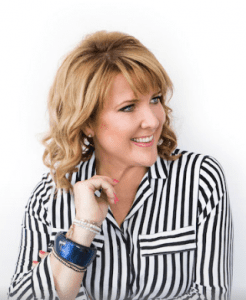 Naomi Findlay is Australia's Rapid Renovation Expert and she loves helping everyday people create a profit when renovating property. If you are ready to learn how to create a six figure income renovating property then learn how to choose the right property with her FREE success tips resource here https://www.naomifindlay.com/renovation-ebook
Web: www.naomifindlay.com
Facebook: facebook.com/naomifindlayofficial
Instagram: @naomifindlayofficial