Over the years, we've come to appreciate that one of the greatest things that makes a house feel like a home is what's happening outside — in the garden! A beautiful garden is the best first impression your home can make, so we've developed seasonal gardening guides to help you maintain and get the most out of your outdoor area.
Here's our spring gardening guide for what to do in your garden now!
Related article: Hoselink hose reel product review
Related article: Composting guide for beginners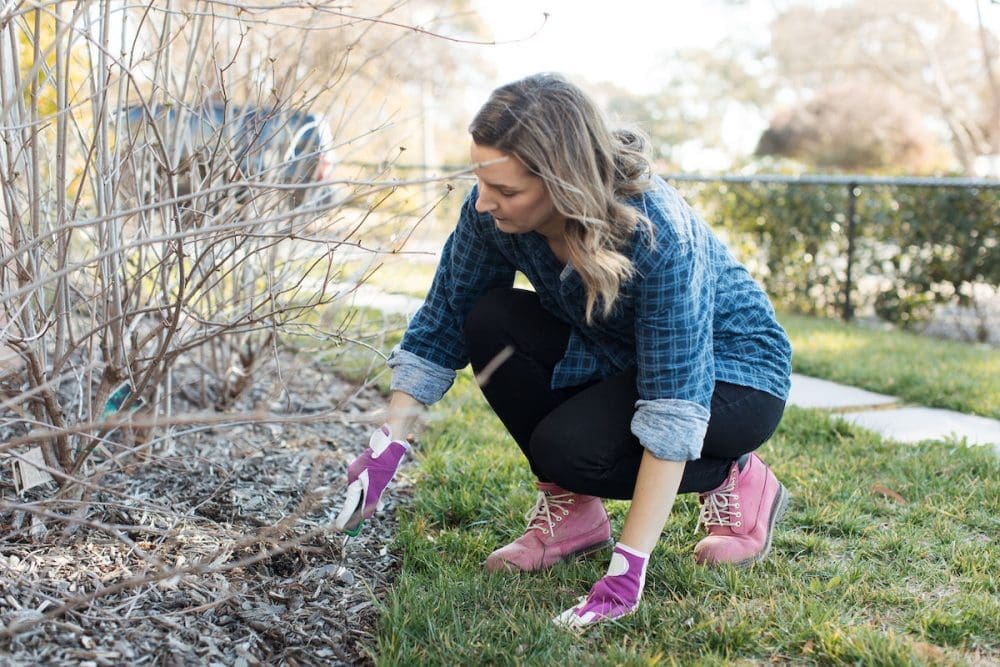 Maintenance
It's the things like fertilising, pruning, and prepping that will make the biggest difference to the life and vitality of your plants and lawn. So it pays to put in a little bit of time and effort now to reap the benefits come summer.
Compost – Breathe new life into your soil by aerating it with a garden fork, then adding compost and manure so they're ready and raring to go for your new plants. Remember that compost and manure need time to break down and settle in to the soil so do this one early, before you plant anything new. Here's our beginner's guide to starting a compost.
Fertilise – Firstly, for your lawn. Use a good quality lawn builder to help strengthen roots and promote new growth. Flowering plants and spring fruit and veggies will also get a boost from fertiliser so be sure to give them some attention.
Weed – Yep this one sucks, we know! But you've probably already noticed new weeds taking over your garden beds and lawns. Get on top of the issue quickly to stop it getting out of control! Weeds absorb vital nutrients and water that should be going to your plants. The best way to get rid of weeds is by removing as many as possible by hand using a weeding tool, and then spraying a 'Weed n Feed' lawn solution to combat the rest. You'll find you need to do this weekly until your weeds are under control.
Mulch – One of the best ways to keep weeds at bay, while also protecting plant roots and locking in moisture, is mulch! We suggest adding a layer of old newspaper on top of garden beds and then layering 5-10cm of good quality mulch on top. Check out our guide here on the best type of mulch.
Get your gardening essentials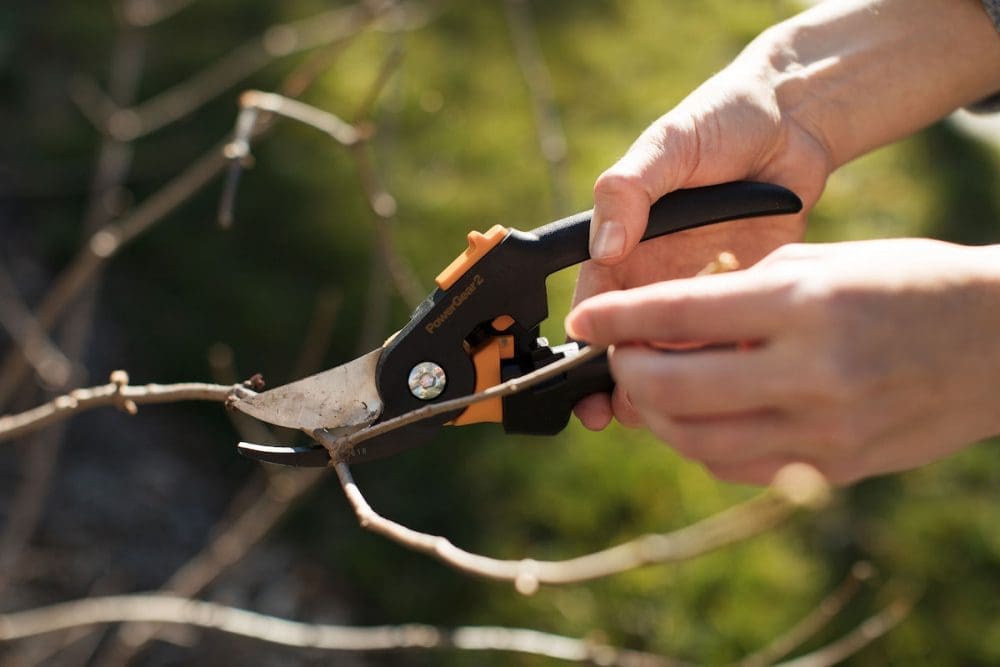 Prune – Sharpen up those secateurs and give your plants a good haircut to encourage new growth. Get rid of branches that have died or broken. It's best to do this once the frosty weather has passed in your garden because pruning cuts heal quicker when sap is more active.
Roses and fruit trees can deal with a hard prune. After pruning, give your plants a bit of love with some lime sulphur to stop exposed cuts from getting fungal infections.
Pest watch – Spring might be the time for lovely flowers to start blooming but it's also when pests such as aphids come out of hiding. Keep an eye out for pests at least once a week and start treating them from the moment you spot them.
Lawn care
Lawns get a lot of use but often, not a whole lot of love. Many lawns become dormant over winter so follow these easy care tips to help get them looking lush for spring.
Weeding – Yep. This one gets another mention, sorry! Not a fun job but very, very necessary for a happy lawn. Use the same technique of removing as many weeds by hand and then applying a 'Weed N Feed' to combat weeds.
Aerate and de-thatch – One of the best things you can do to show your lawn some love is to aerate and de-thatch. Simply go over it with a garden fork to improve water and nutrient uptake. Aeration should be carried out annually — feel free to call in the experts if your soil is particularly tough.
Fertilise – Just a light fertilise will do wonders for your lawn before that summer heat kicks in. We love the range of fertilisers from Hoselink here.
Mower maintenance – While on the topic of lawns, give your old lawnmower a once over to make sure it's ready and raring to go when you need it. Check the blades, change the fuel, oil and the spark-plug to help keep it running for years to come.
Be water-wise
During the cooler months, we don't have to water the garden much but come spring-time, your plants need more time and attention.
Use a wetting agent – Did you know that over time, soil can become hydrophobic? Yep, that's right… scared of water! Well actually, more like water repellent. Meaning that all your time and effort spent watering and caring for your soil may be going down the drain (literally).
Often, water will not soak through to the roots of your plants where it's needed the most. This isn't just bad news for your thirsty plants but also for being water-wise.
Fix this problem by simply adding a wetting agent to help your soil absorb precious water.
Check your irrigation – If you have irrigation in place, springtime is a great reminder to check nothing is blocked or needs replacing. Take a look at the lines, drippers and sprinklers and replace any old or worn parts to get the most out of your system. Or if you're thinking it's about time you installed an irrigation system, you can find handy kits here.
Don't forget to up the H2O – Remember to adjust how much water you're giving your plants with the change of season. Many plants will use more as they start to produce flowers. Being beautiful is thirsty work!
Planting
Hooray! You've made it to the fun bit! The best things to plant in spring really depend on where you live and the climate.
Bunnings has a handy guide on what to plant in the garden this spring depending on your state. Remember to water new plants every 2-4 days for the first 3 weeks to help them establish.
We hope you find this spring gardening guide useful and that it gives you some tips and ideas to get your outdoor space ready for the wonderful warmer weather ahead!
Photography by Thorson Photography
Disclaimer: we're a proud Hoselink affiliate and this post contains some affiliate links. This means, if you purchase an item we may receive a commission on the sale of the products. This guide was originally published in September 2019 and continues to be updated with latest tips and advice.