From the outside, a day in the life of Interior Designer Jasmine McClelland seems so glamorous! She gets to surround herself with dreamy interiors, new decor, fabulous homes and mood boards… what could be better?!
But we wanted to get the real inside word on what it's like to be an interior designer and, principal of her own design agency, Jasmine McClelland Design (JMD).
Related article: A day in the life of Vanessa Colyer Tay, Head of Styling at Temple & Webster
Related article: A day in the life of Interior Designer, Kate Walker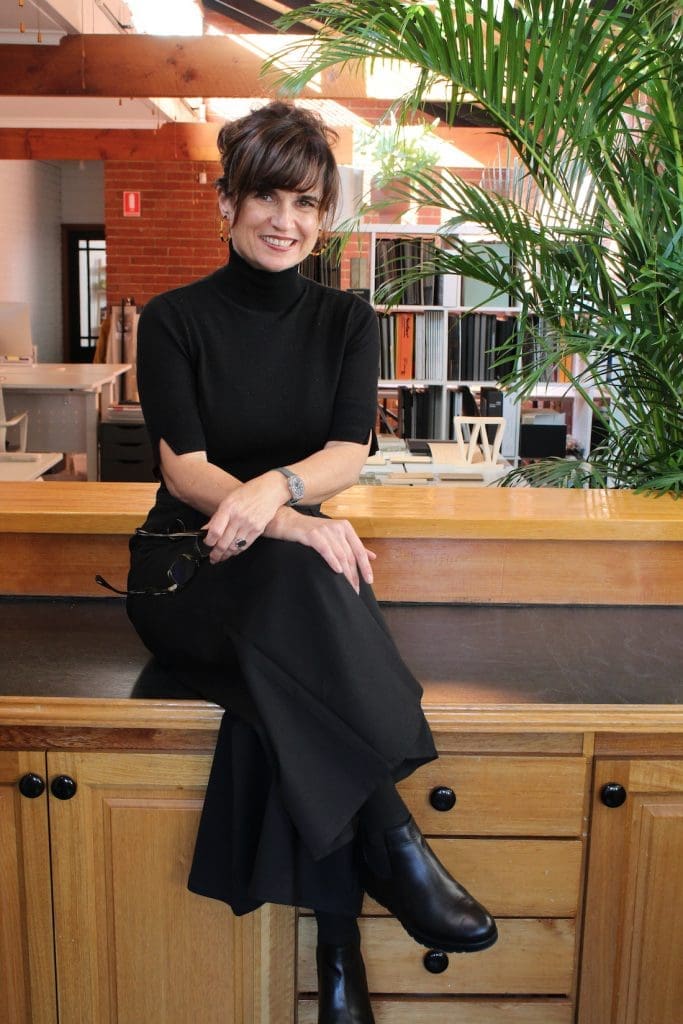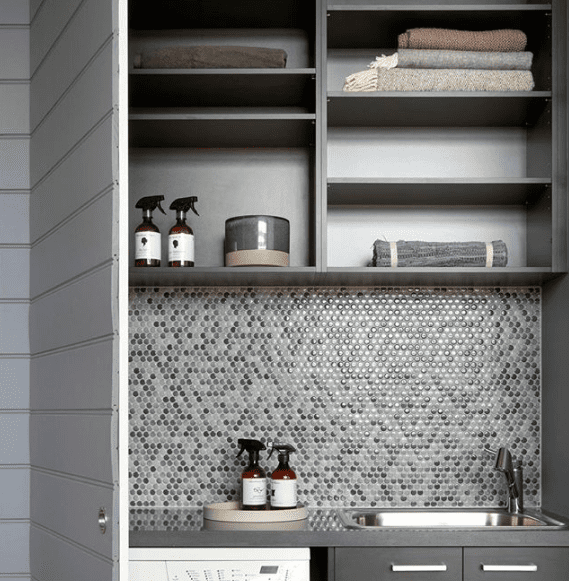 Getting started…
"After school and having some time with my daughter as a stay-at-home Mum, I actually studied Community Development because I'd always been a 'people person'," recalls Jasmine.
"At the same time, I was constantly redesigning my own home and informally helping friends and family members do theirs as well.
"My partner was constantly coming home from work to new furniture configurations, room changes, cushions and throws!
"At some stage I realised design was my true passion and I should really just chase it and pursue a career as an interior designer."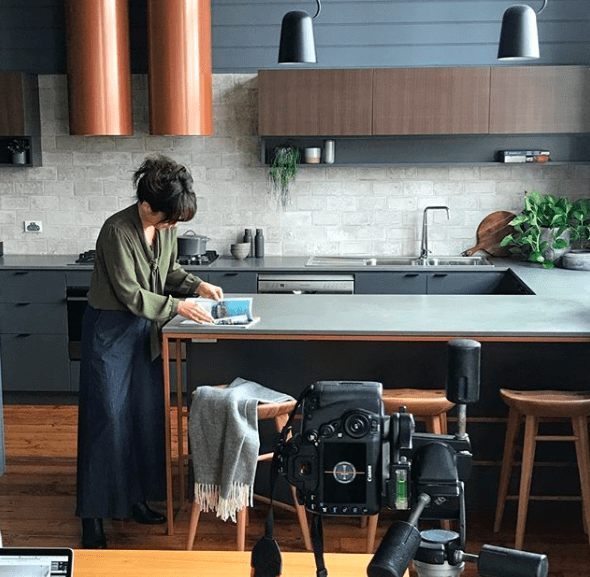 Before branching out on her own, Jasmine gained valuable experience working with other interior designers.
"I actually started out working with local designer Electra Corley. Beautifully designed and crafted furniture have always been a love of mine, so it was a natural fit for me.
"I then moved on to do a stint with Mint Kitchens which is where I picked up some awards and began thinking about starting my own studio," explains Jasmine.
"In 2005, I took the leap and launched my business, Jasmine McClelland Design, working from a space in my own home.
"We took the exciting step in 2019 and moved the JMD studio to North Fitzroy. It's a beautiful old building with a gorgeous shopfront and unique natural light.
"It's an inspiring space to work and the team and I love creating in it."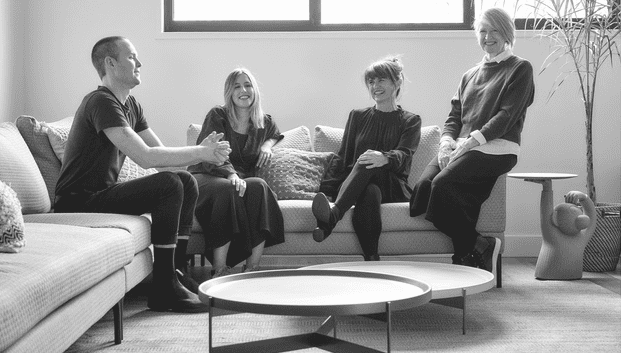 A day in the life of an Interior Designer…
The morning
"My day begins at 6.20am — a very specific time, but it gives us 10 minutes for a morning cuddle," Jasmine says with a smile.
"At 6.30am, my partner brings me my essential cup of Earl Grey tea to sip in bed. I simply cannot start my day without it! Sometimes, she'll also bring a sneaky piece of cake in, too! Those are the best mornings!
"I arrive at the JMD studio at 8.00am where I have my breakfast which is usually yogurt, fruit and chia seeds, to help fuel my day.
"I try to get my emails under control first up, so when my Junior Designer arrives, we can get down to designing."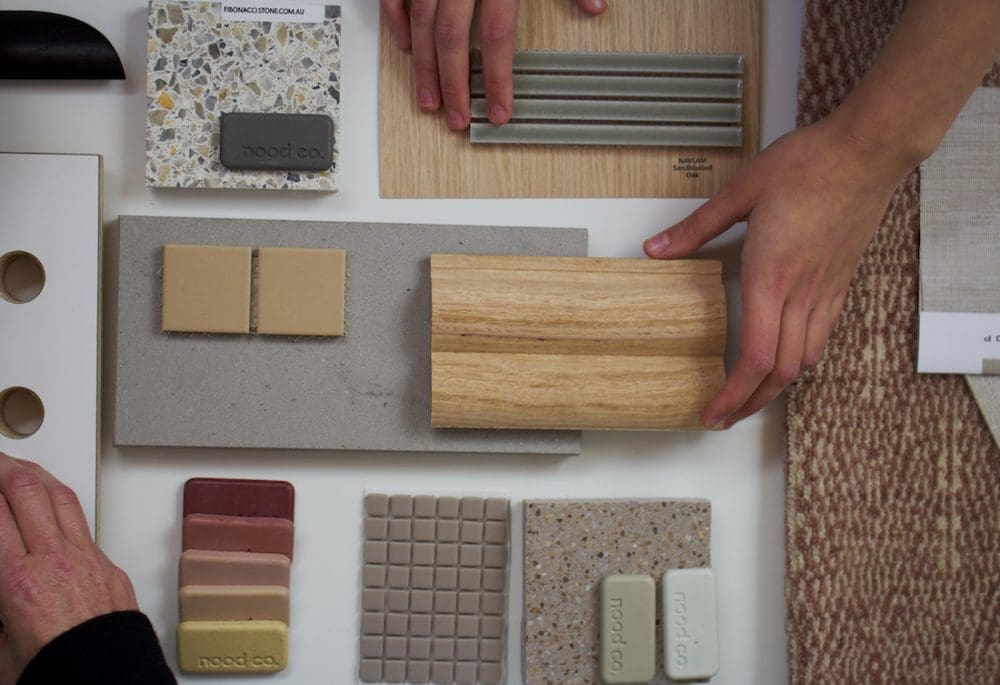 The afternoon
"Once we get started, it's so busy! But eventually, we break for lunch and eat as a team. We enjoy a delicious soup made by my wonderful partner. Last week she made spicy lentil and this week it's been Thai pumpkin — so good!
"Then it's back to it! Designing, meetings with clients, discussing projects, pulling samples… it's constantly busy but I love it!"
The evening
"I try and leave the studio by 6.00pm at the latest and — if the weather is kind — my partner and I will head up to our rooftop for a gin, looking at sunset over the city," smiles Jasmine.
"Weekday dinners are uncomplicated… delicious but simple! If it's just the 2 of us at home, we love to unwind with a good series before bed. Our latest addictions are The Little Drummer Girl, Hollywood and The Great.
"Then, it's early to bed for an early rise!"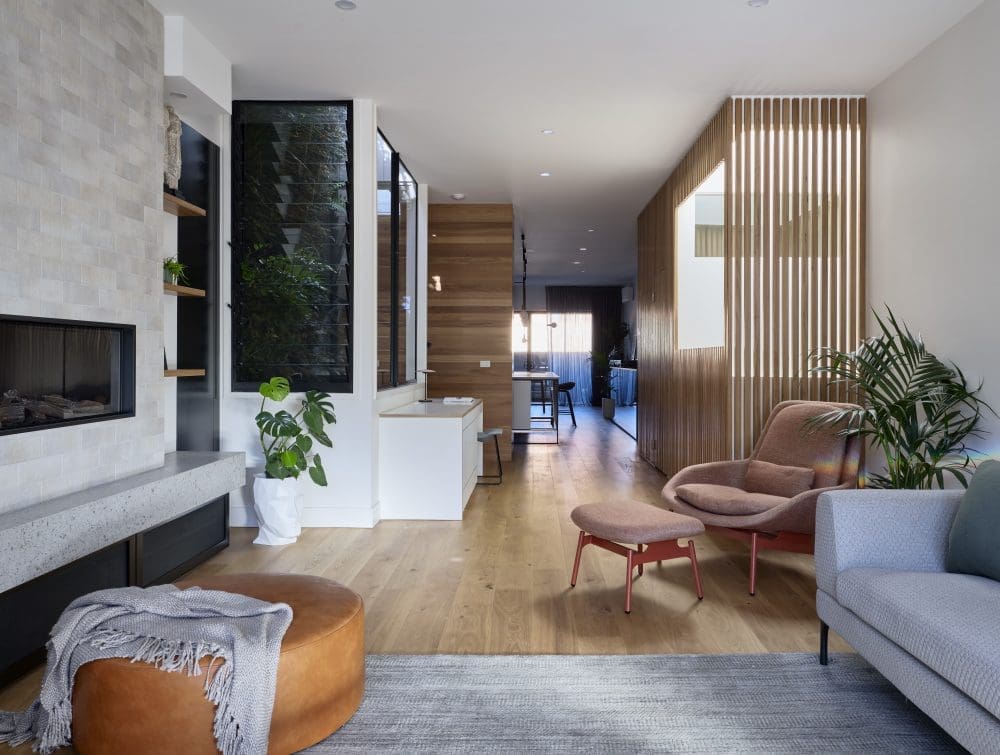 Best part of the job…
"As I mentioned before, I don't design houses but homes. Working with clients on their dream space then seeing it turn into reality is deeply satisfying.
"When clients take the time to tell you they are dancing with happiness in their new kitchen. Or, they literally, 'thank the stars daily' for their new home… that's what makes my job amazing, fun and wonderful!"
Not so fun part of the job…
"Admin… there's always so much admin!" Jasmine laughs.
"I'm very lucky that my assistant Barbra is brilliant with this, but there's still a lot that just has to be handled by me as the designer.
"My passion is for beautiful things and being creative, but without the right processes no business can thrive. So, I put the work in to the less creative tasks in order to pursue the parts of the job I really love!"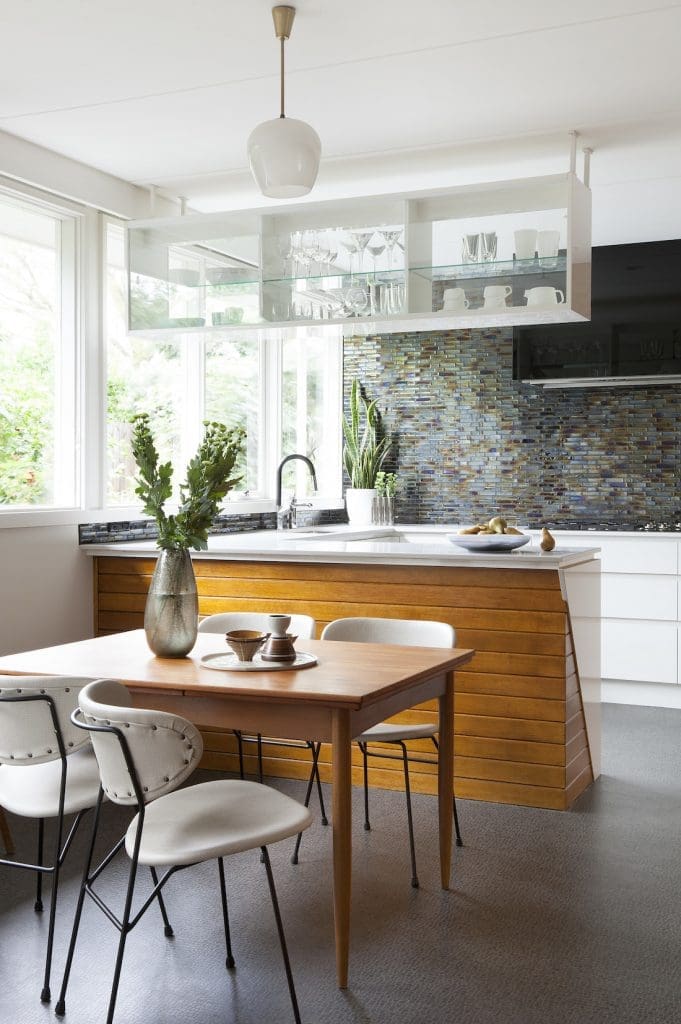 JMD is known for having some high profile clients. So what's it really like working with them?
"Sometimes I don't actually know who they are!" Jasmine laughs.
"I recently had a wonderful experience working with Peggy O'Neal, President of the Richmond Football Club. We were chatting and she pointed out a picture of a footballer and was saying what a sweet man he was.
"I am embarrassed to admit I had no idea who he was and had to go home and Google him! Turns out it was Dustin Martin — Norm Smith and Brownlow Medallist!
"I now know a lot more about AFL, thanks to working with Peggy!"
Best piece of advice you've been given…
"I have had a lot of wonderful support and advice over the years, but the best is simply to be true to yourself. This advice is for life, as well as for design."
What do you most want to be known for?
"Oh that's an easy one to answer! Style and function, style and function! That's our mantra at JMD!"
Thank you so much to Jasmine for taking us through a day in her life. To discover what the JMD team is up to, check out their Instagram or visit the website.