There's a growing appreciation for custom and quality built furniture, and someone who takes the job of creating bespoke furniture more seriously than anyone we've met is Cameron Hird of mākimāki Furniture.
With a background in advertising, Cam decided to switch career paths and took the leap to establish his Brisbane-based furniture brand.
Today we're chatting with Cam about that career shift and what mākimāki is all about.
Related article: Curious Tales multifunctional and clean line furniture
Related article: Meet minimal form furniture designer Tom Skeehan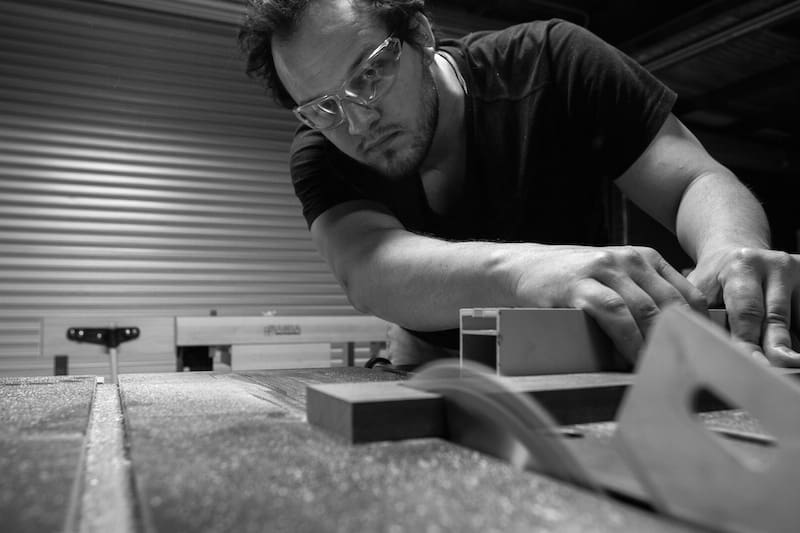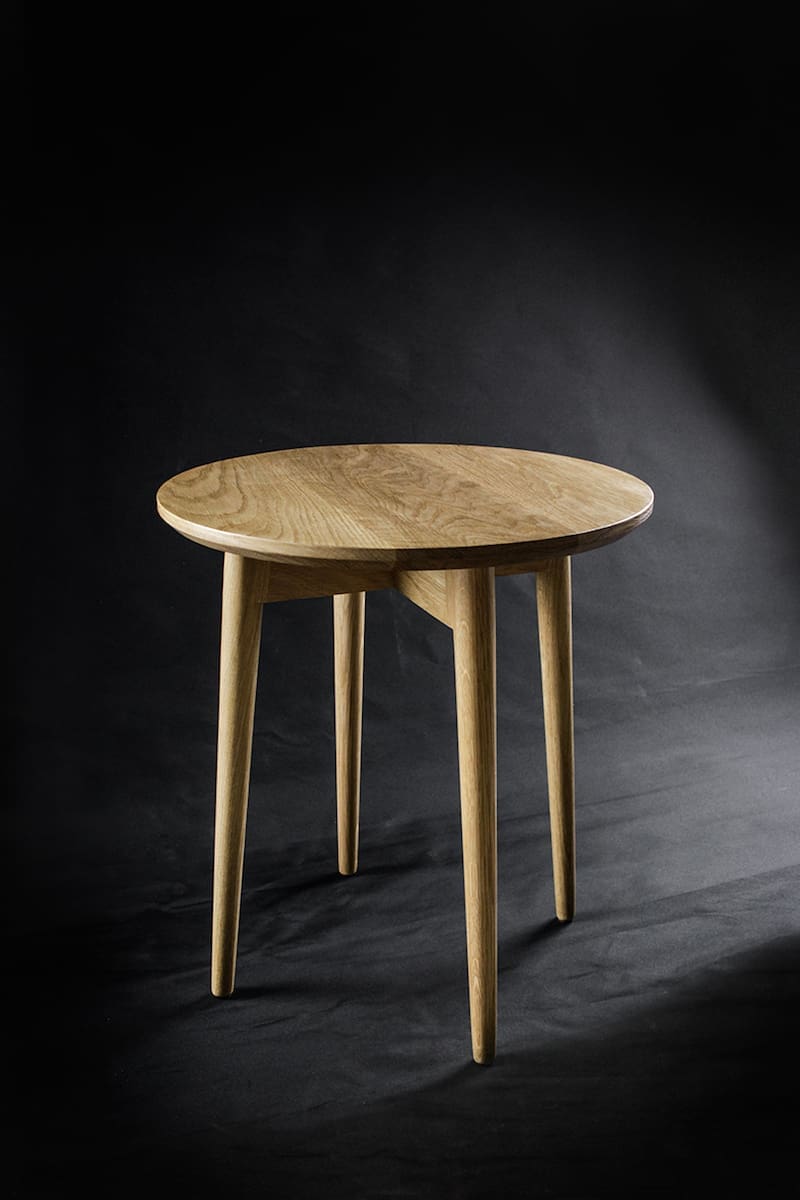 Firstly, can you explain the name to us?
"It doesn't have any cultural significance," laughs Cam.
"It's about 'less talky, more makey' and my burning desire to create something with my hands."
How would you describe mākimāki?
"I like to push the envelope with designs and create all the designs in 3D to flesh them out before making them.
"We also use ethically sourced timber and have a low environmental footprint."
It's a brave decision to leave a secure corporate job to start your own business. What made you do that?
"It got to the point where I wanted to achieve something more with my life and leave a legacy.
"So one day I pulled the pin on my advertising career and jumped in with two feet."
Did you have a background in furniture making?
"I'm a self taught maker — forever reading books or watching YouTube videos about different techniques, and with enough practice and mistakes you eventually learn," laughs Cam.
"I design all the pieces too. Having a background in advertising certainly helps, with an appreciation of design, symmetry and balance carrying through."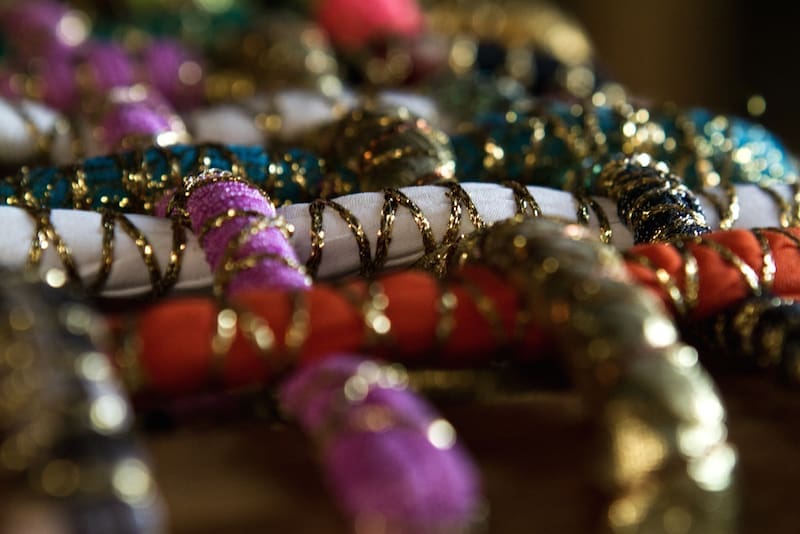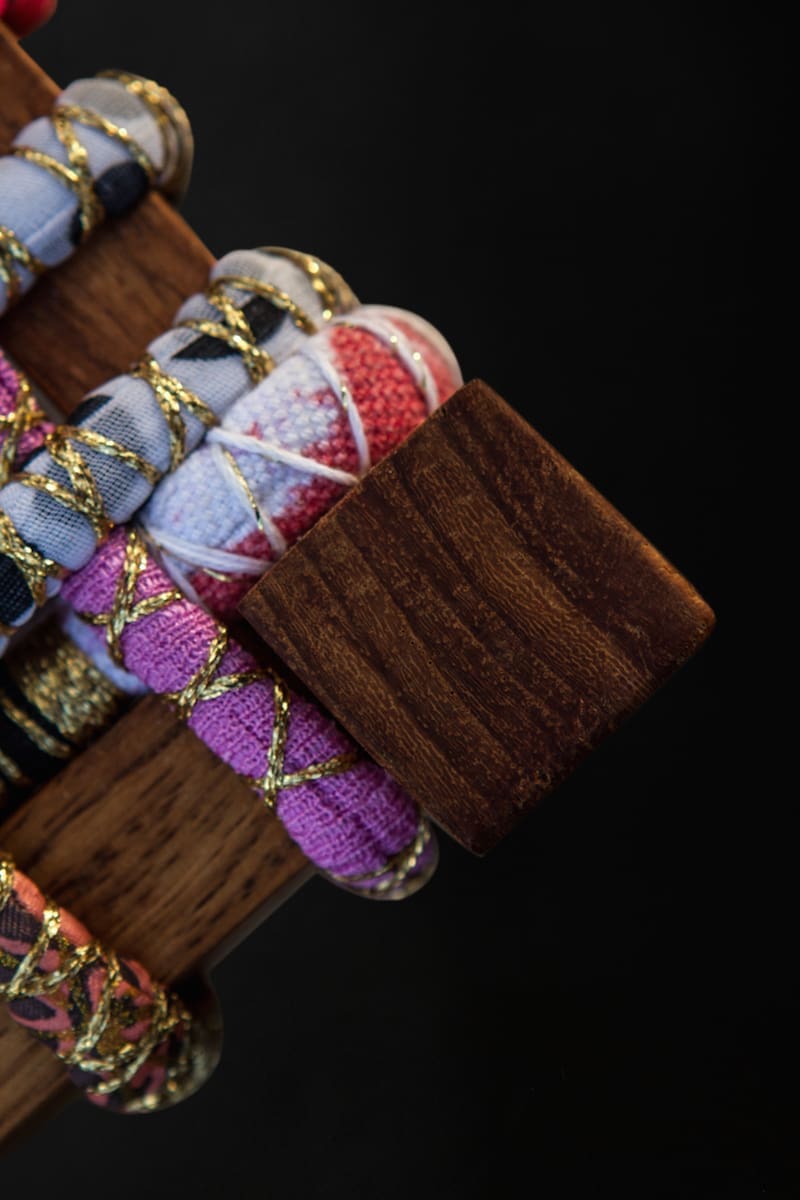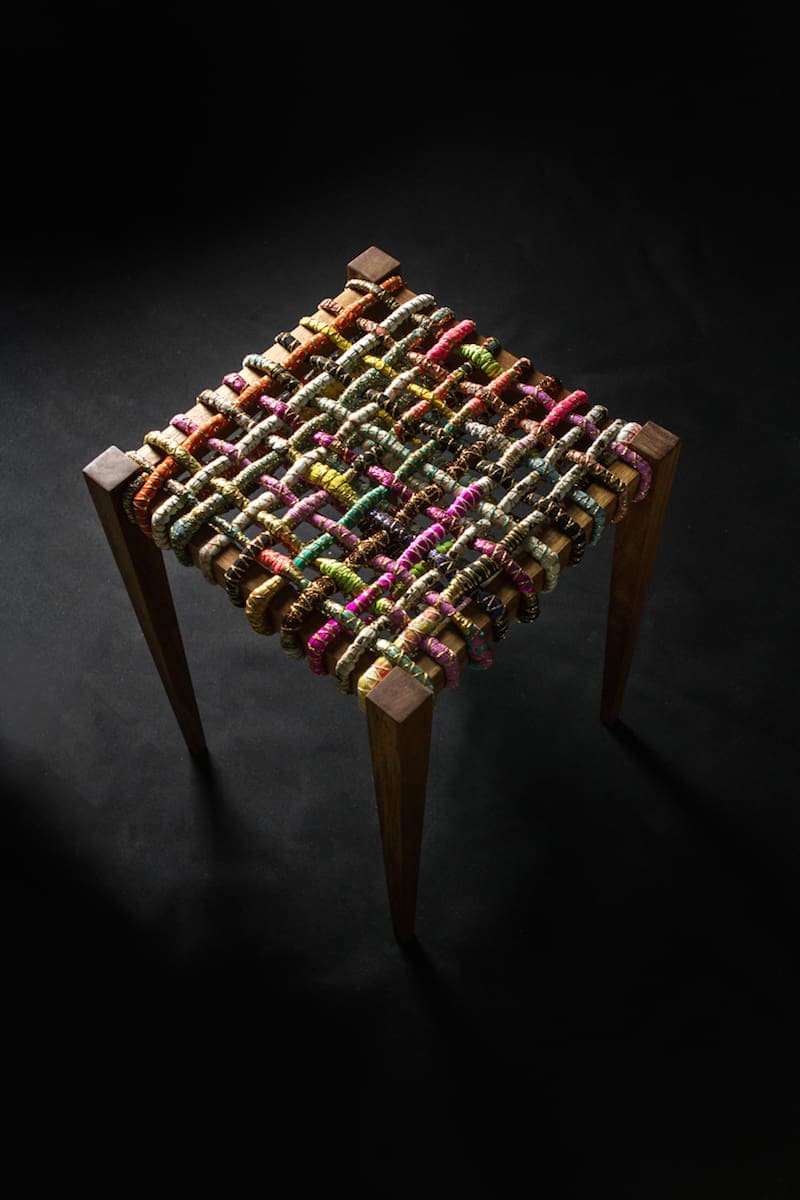 Talking about your designs, we absolutely love the Gossamer stool you created. Where did the inspiration for that design come from?
"That stool was a collaboration with a friend of mine, Ruby Phyllis, who is a fashion designer here in Brisbane.
"We've received more orders with her Gossamer weave throughout, including for larger pieces."
You've also created furniture with a range of other materials including marble. Do you enjoy experimenting with different materials?
"I love timber. It's one of those materials that plays on all the senses and is often the first thing people touch when they come into a home.
"But I like to mix it with other materials too, like stone or steel, to not be seen as too limited or perhaps traditional — I find it brings out the best of both materials."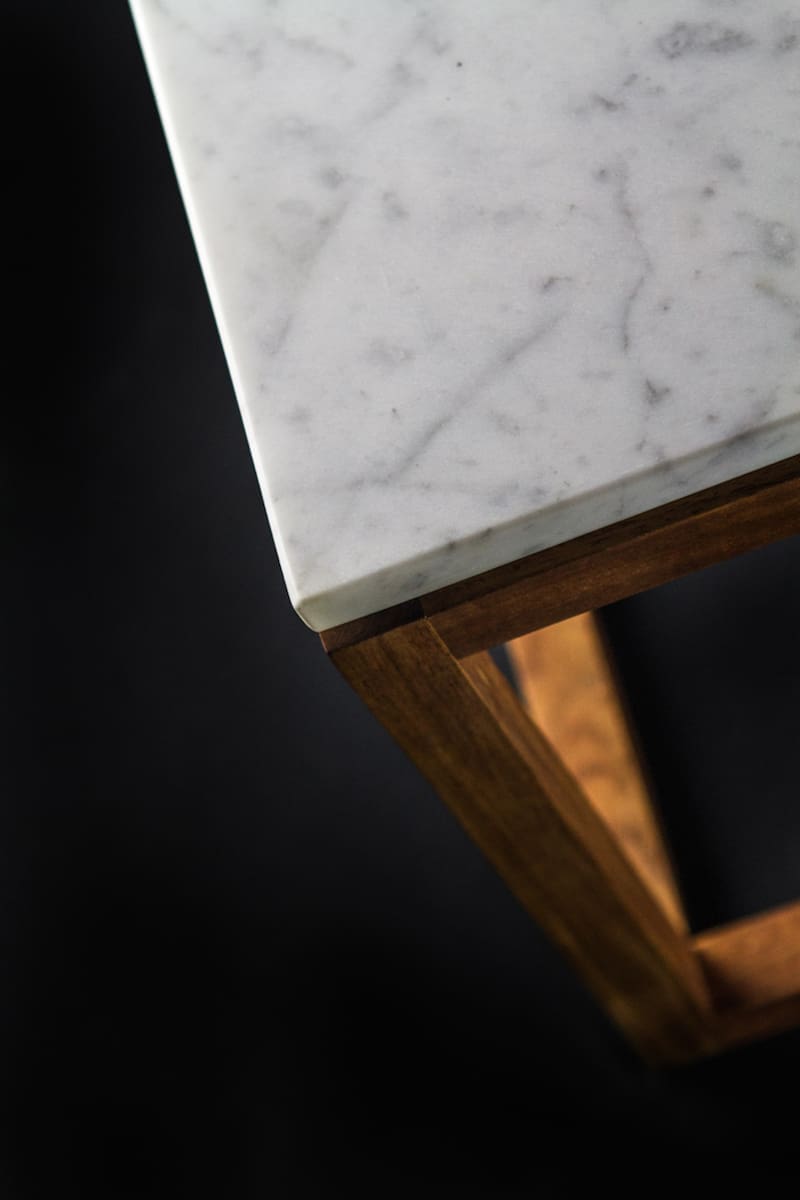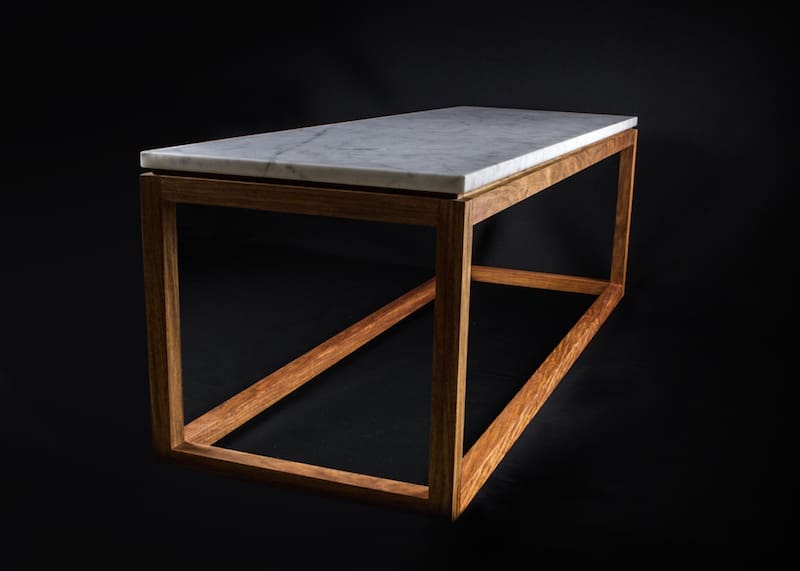 Creating custom pieces must be rewarding but a lot more work than having a standard line. Do you have plans to create a set of standard designs?
"I started out with a range of pieces but for that you need to have a retail space, hold stock and make repeat orders — everything is slightly different.
"And custom work doesn't mean I only ever make one of something. At the moment I'm doing a big job creating 20 tables for a restaurant.
"Looking ahead we're booked out for the next few months — it's pretty ridiculous," laughs Cam.
"We're doing a holiday house in Magnetic Island where basically the whole house will have custom furniture."
Will you get to swindle a trip to the island as part of that project?
"Ha yes, I will have to go up to assemble the pieces," says Cam.
"I suppose that's one of the perks of being based in Brisbane. Although we have received orders from interstate and overseas too. I just try to make things people want, and if my designs are appreciated enough, then shipping is rarely an issue."
And where would you like to see mākimāki go in the future?
"I would like to expand the business slightly but I'm a control freak and never want to lose contact with customers.
"One of the main reasons I changed careers was to make things, that's what I love to do.
"Eventually it would be good to bring on an accounts person to help with all the administrative stuff that I don't particularly enjoy. That will help free me up to focus on design and making."
Visit the mākimāki website for more information or connect with them on Instagram.