Sometimes we stumble upon a designer whose work stops us in our tracks, like Tom Skeehan.
Contemporary designs that are edgy, urban and clean, he's certainly an emerging designer to watch and today we chat with this Canberra-based talent.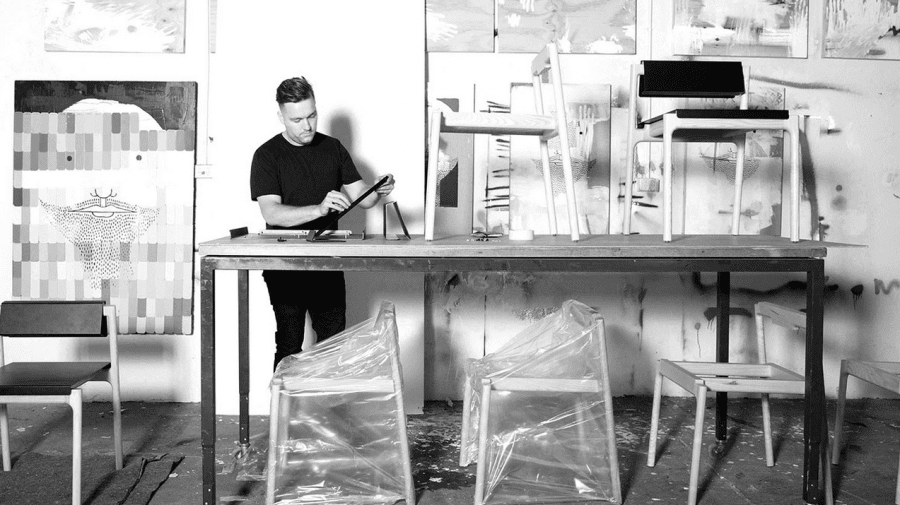 "I was fortunate to be exposed to the world of furniture making from a really young age," says Tom. "My father Vince Skeehan is a cabinet maker and carpenter, and my earliest memories are of him showing me how to draw cubes and make my own wooden toys."
Tom formalised his skills studying Arts and Design at Canberra Institute of Technology, and later a Bachelor of Industrial Design at the University of Canberra.
"After CIT I secured a job working for Craig Harris, an Australian furniture designer who completed his masters in Tasmania and set up a studio in Fyshwick, ACT. I was fortunate to have Craig as a mentor — he showed me the reality of running a furniture design studio and introduced me formally to the industry."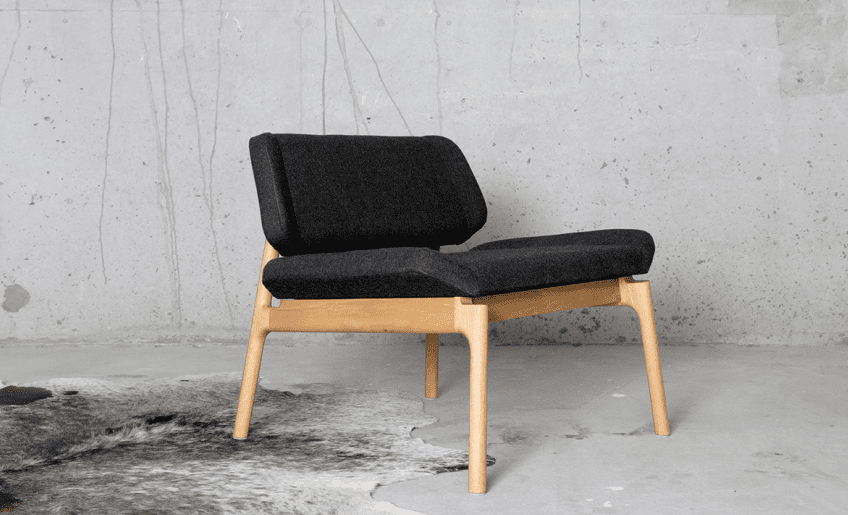 Tom established his own practice, Skeehan Studio, in 2007.
"My parents always promoted the idea that you can find something you love and turn it into a career, they're a big influence.
Throughout my career I've been mentored by leaders in our industry who I can now call friends. They all had a willingness to collaborate and share ideas, and encouraged me to stick to it. I've learnt you have to be patient in this industry.
That patience is paying off. Earlier this year, Tom was one of 12 Australian designers who debuted at Milan Design Week in the 'Local Design' showcase that was labelled 'super fresh', he's currently extending his HOSHI collection with Stylecraft, and later this year he'll be taking his new HUP HUP chair to New York for an exhibition. Oh, and he's also launching a new Design Drawing Book 'Sketching Process' focusing on Australian designers and their unique sketching process.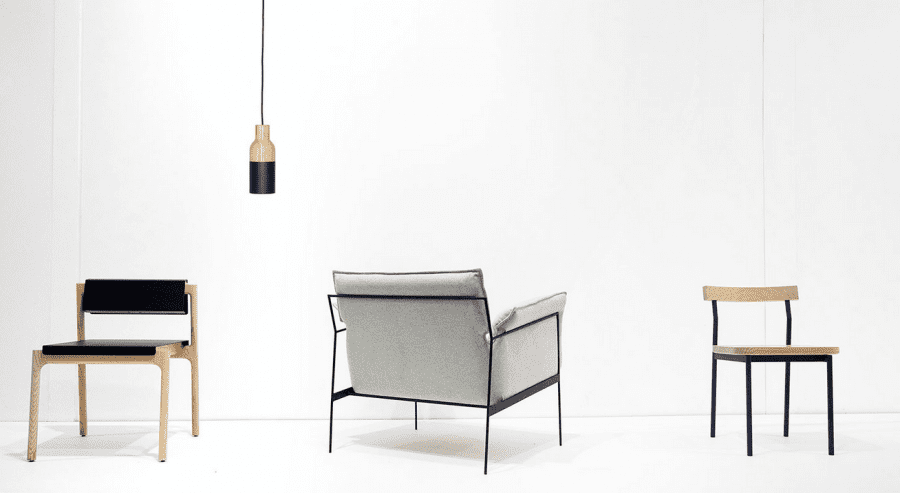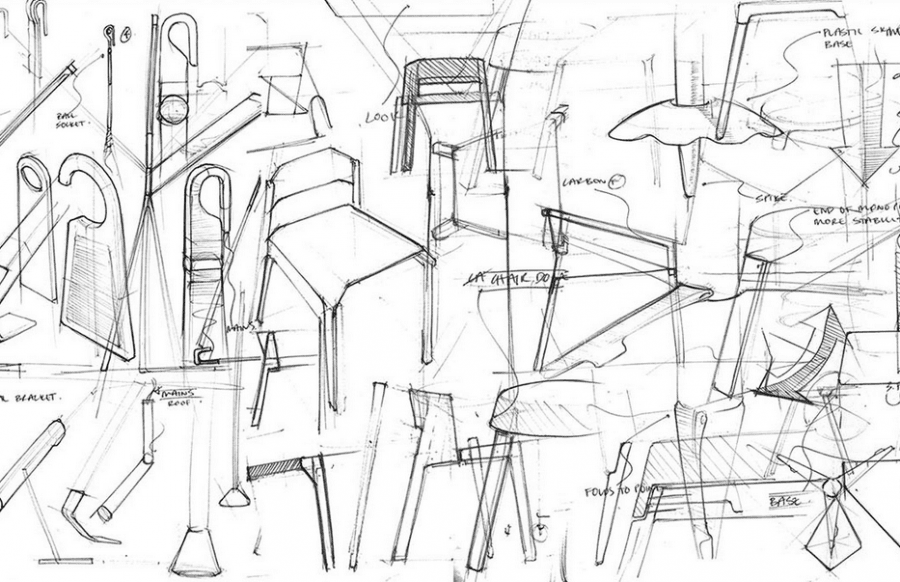 "I take a very material driven approach to design. Exploring different materials and combinations, constantly refining the details often to its most minimal form.
"The beautiful thing about refining a product to its core is that you really investigate the purpose of the work, how its manufactured and the overall life cycle of each design."
He says his design perspective has been influenced by Designer Naoto Fukasawa and Architect Tadao Ando.
"They have a very honest design approach and really consider the purpose of a project and the materials used.
"I was lucky enough to travel through Japan early in my career and the experience grounded this philosophy — it's something I keep close to the way I develop a brief and design.
"A lot of inspiration also comes from the manufactures I work with — they are the core of my business and I'm lucky to work along side them. The relationship with them is ever growing and their feedback and support are inspiring."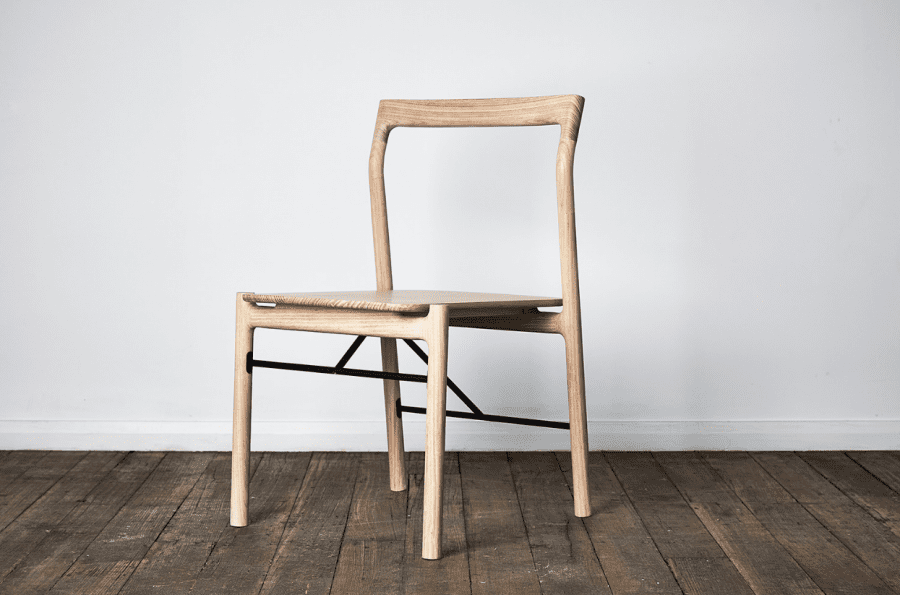 Tom says the HUP HUP chair (pictured above) is his favourite piece at the moment.
"It began as an indulgent project that was developed in parallel to our more commercial projects.
The brief was to design a limited edition minimal timber folding chair that could be hung on the wall while still reading as a traditional dining chair once assembled.
"Displaying the chair on the wall was one of the most important features of the product — I loved the idea that the chair now becomes an expression of beautiful timbers and could be enjoyed as an artwork.
"I launched the chair as a limited edition piece in Milan earlier this year — each chair was made by myself in my Canberra studio with only 20 being produced. We're now going through the tooling stages to formally release this chair by the end of the year."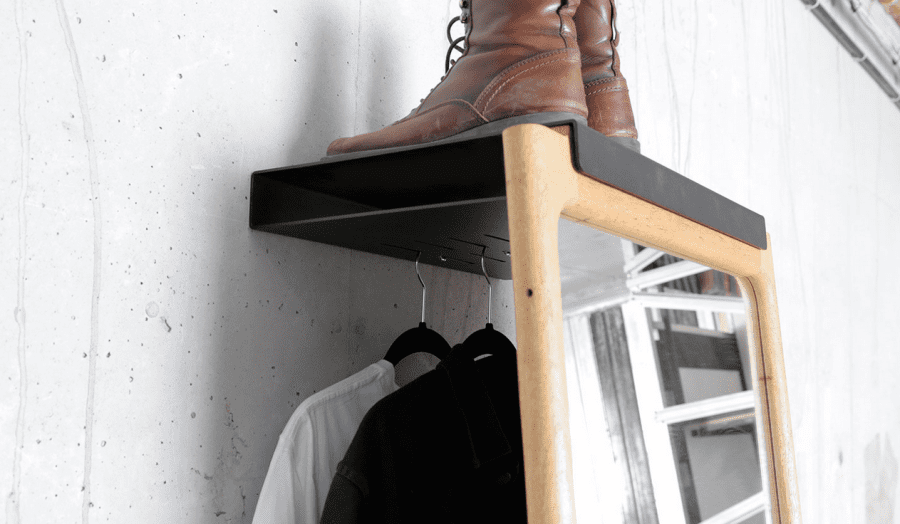 In addition to furniture, Tom also offers lighting under the Skeehan brand. He's in the midst of developing a homewares collection too and has been experimenting with some textile based products for interiors and lighting installations.
No doubt this is just the start for someone who's already proving to be one of Australia's most exciting emerging furniture designers.
You can follow Skeehan Studio on Instagram or check out their website for more.