Supported by Hafele
While children are busy writing their present wish lists to Santa, many adults are writing lists of their own — home improvement projects they're hoping to tick off over the holidays. Kitchens are often top of the list but given the expense to renovate this space, many of us need to look for savvy ideas to refresh our kitchens without an entire remodel.
Here are five of our favourite ways to bring modern style and more functionality to your kitchen without undertaking a full renovation!
Related article: How to affordably update your kitchen
Related article: Quartz composite sinks pros and cons: What you need to know about quartz sinks
Replace your kitchen tap
Are you looking at a basic builder's tap every time you enter your kitchen?
A stylish kitchen tap can be the ultimate accessory for your kitchen. Thankfully, changing your kitchen tap is also one of the easiest and most affordable changes you can make!
Consider switching to a matte black tap for a more contemporary look, or a design with a retractable hose to make cleaning pots a breeze. Personally, we love the new flat mixer that just landed at Hafele — combining black and chrome accents in a slim profile, it ticks all the latest tapware trends.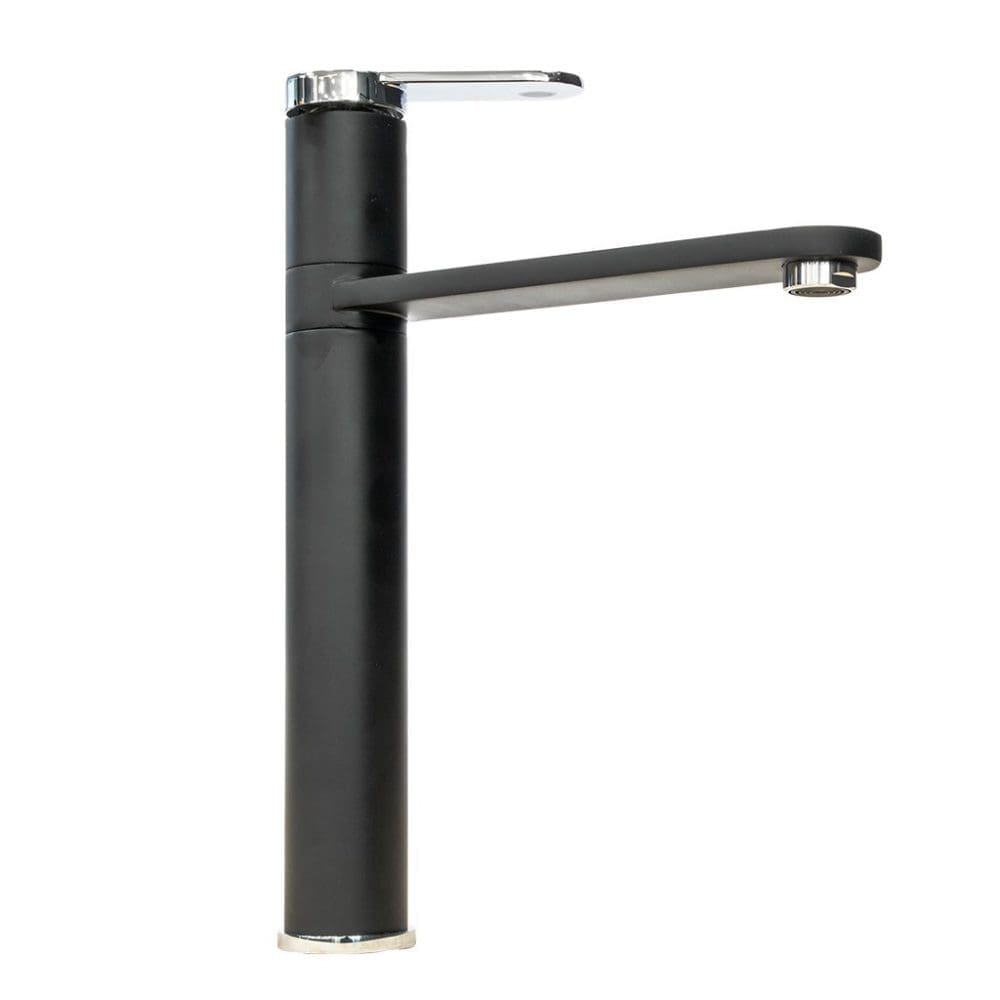 Drawer inserts
Drawer inserts aren't just suitable for your cutlery drawer, in fact, there's an insert for almost every drawer you could imagine.
While this isn't a cosmetic update you will immediately see, it is one that we promise will bring you joy every day! Seriously, who doesn't love opening cupboards or drawers to find they're perfectly organised?!
For a budget option, it's hard to beat the popular Classico range from Hafele starting at under $15. If you've got a little more to spend on inserts, the Cuisio range is a smart choice as they can be customised to perfectly fit your drawer size and needs. Our favourites would have to be the Fineline MosaiQ range featuring a mix of contemporary and high-end materials.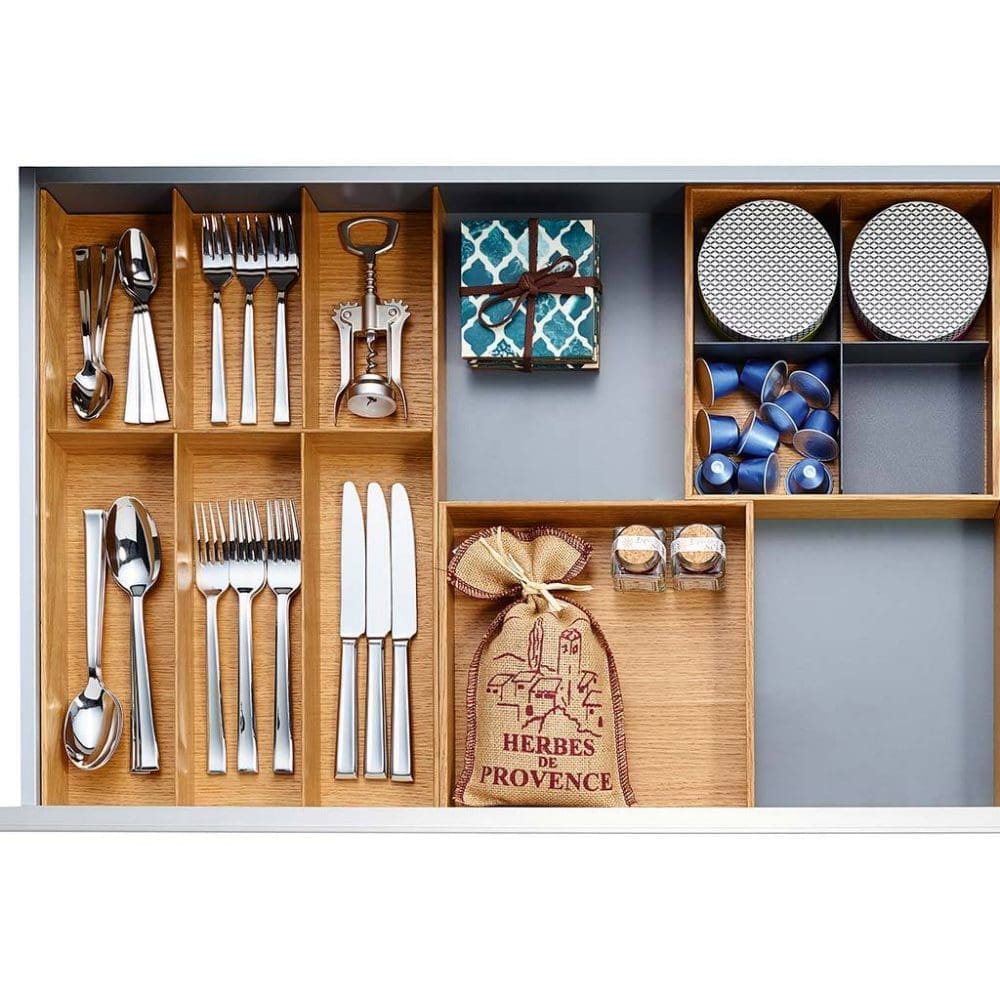 New handles
New door hardware instantly modernises the look of tired kitchen cabinets… without the need to break the bank, or a sweat.
The right handles can enhance your interior style, for example bringing a more Hamptons, modern or eclectic look to the space — you just need to find the right fit! We love the latest range of handles to arrive at Hafele, especially those with a brushed nickel finish, like this H1920 handle, which is the latest metallic taking over interiors.
Other ways to modernise dated cabinetry is to repaint or replace door fronts although this is a bigger project that needs to be properly planned or to bring professionals on board to do. If you plan on repainting, be sure to follow the right preparation and application instructions to avoid paint peeling or scratching which can look far worse in the long run than your original cabinets! We've also seen some people remove one or two kitchen doors to create some open shelving which is another idea to consider.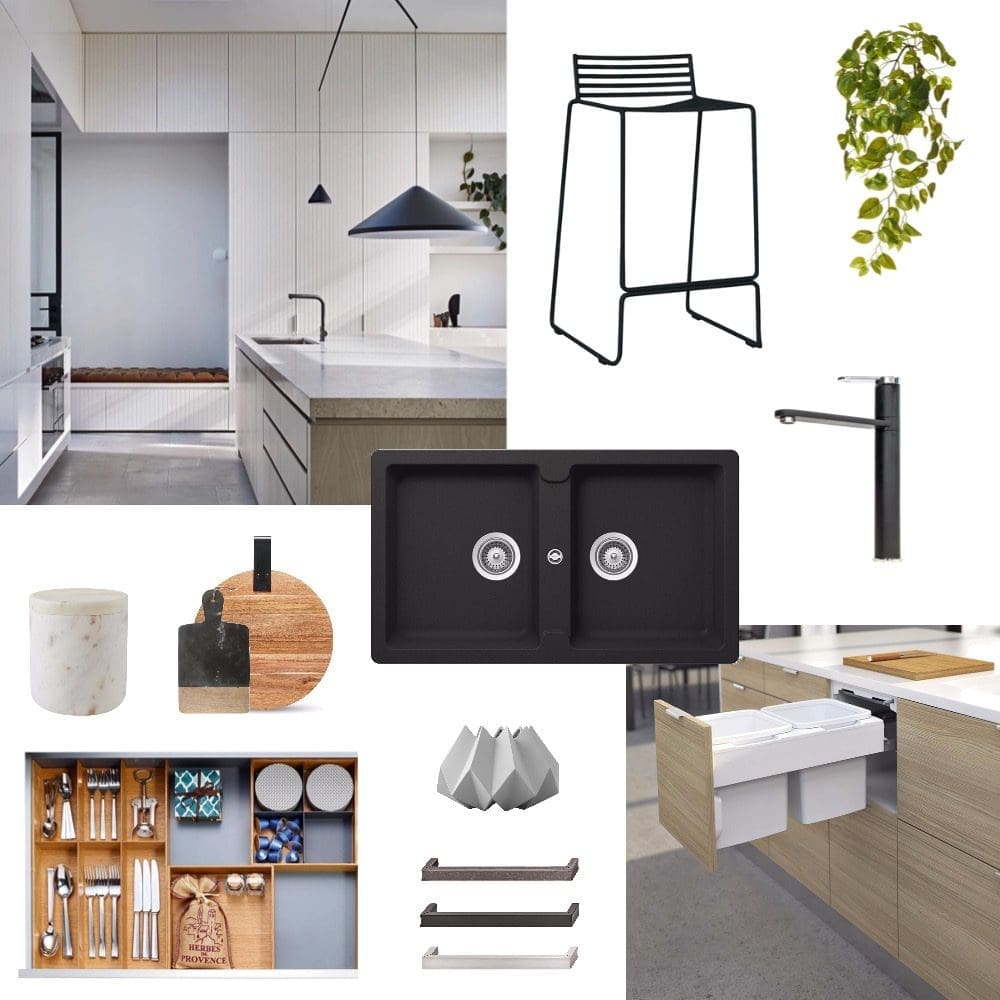 Replace your kitchen sink
If budget allows, a new sink can seriously refresh the look of your kitchen — and a deeper sink is far more functional too.
Hafele has just released a new range of quartz sinks, which are divine! Not to mention, they're designed to last as they are heat, scratch and stain resistant. We love these so much that we'll be sharing an article all about quartz sinks in the new year.
If you prefer the look of stainless steel sinks, a clean line square profile, like that of the Squareline sink pictured below, is also a good option.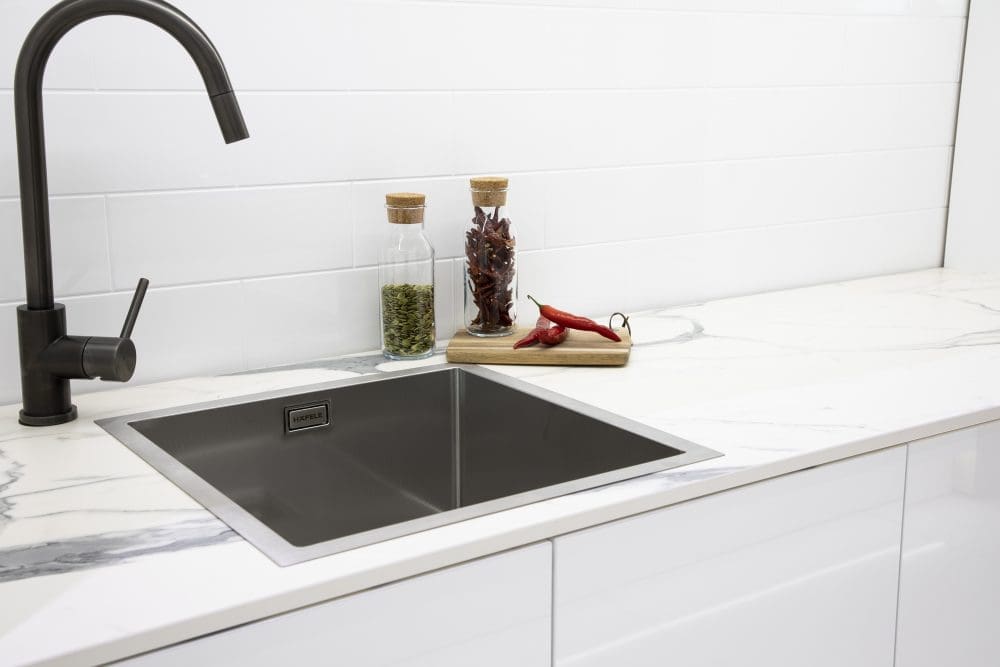 Waste management
Finally, our last kitchen upgrade is to invest in better waste management. Don't rely on a free-standing bin on the floor of your kitchen, when you can easily install a sleek, hidden bin in a cupboard. It will keep your kitchen clutter (and smell) free!
High quality yet affordable pull out bins can be found for under $100, such as the Oska bins from Hafele, or the premium Hideaway range made in New Zealand has plenty of size options too.
You can find more information about the Hafele products mentioned in this article, and other inspiring ideas to improve your kitchen, over on their website here.
Do you plan on making any of these kitchen upgrades on a budget over the holidays? We'd love to know what reno projects you're tackling, tell us in the comments below!