Believe it or not, we didn't have a working TV in our house for over 2 years! As a baby, Patrick blew up our last one when he got hold of the remote and pressed all the buttons like crazy… all of a sudden the screen went black and that was the end of it.
So after years of watching shows on our phone or laptop, we were beyond excited to get a proper TV!
We got the LG 65 inch UHD smart TV (model number 65UK7550PTA), which has been getting rave reviews online, and given how much I love it, I thought I'd chime in with my thoughts on it too.
Like all product reviews on the blog, I'll share the key benefits, my favourite features and any cons.
Related article: Product review: Dyson Cinetic Big Ball Animal+ vacuum cleaner
Related article: Product review: Hoselink retractable hose reel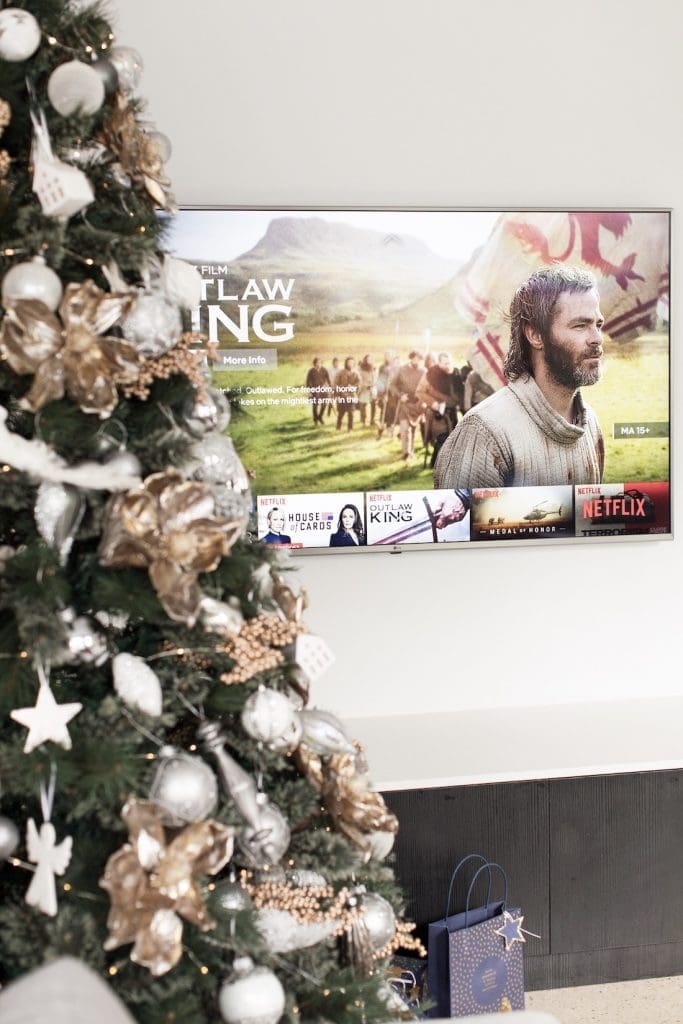 Key benefits
Without a doubt, the crystal clear picture quality of the screen was the first thing I noticed about the TV but it has a stack of features so let me run through the main ones.
Nano Cell technology: the super high definition picture quality is thanks to this trademarked LG Nano Cell technology. It creates an ultra realistic viewing experience, even at wide viewing angles. Every person who has watched shows on this TV has commented that it looks 'real'.
DTS Virtual:X: this feature relates to sound quality and essentially gives you the experience of surround sound without the expense of additional speakers. You can also select from a range of sound settings depending on your preference.
webOS Smart TV: hands down one of the standout features of this TV is the convenient way it seamlessly connects to internet based shows such as Netflix, Stan and YouTube (there's even a handy Netflix button on the remote). No longer a clunky experience, you simply need to point and click to switch over.
Magic Remote: it took a little getting used to but this remote is amazing. It has a laser pointer that allows you to easily point, click and select anything on screen, similar to a computer mouse. I use it to jump ahead in shows or quickly type things into the search box.
Intelligent voice control: talk about advanced, if you don't want to type using the Magic Remote, you can use the intelligent voice control feature which will predict what you say.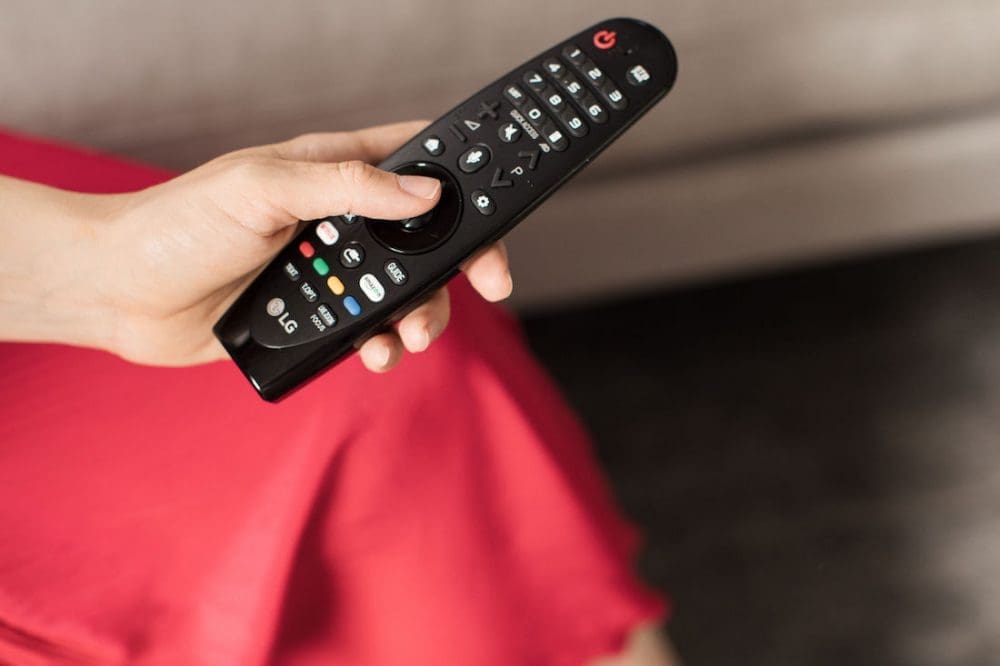 Favourite features
I love the convenience of the remote. Patrick prefers to watch short clips on YouTube rather than full shows so the laser pointer of the remote makes it so easy to type in what I'm searching for (with my old TV you had to use the arrow buttons on the remote to click on one letter at a time which took forever).
The seamless integration of all other applications, such as Netflix, is also a favourite feature of mine. We spend most of our time switching between Netflix and Youtube so to be able to just swipe up and click on these applications is super convenient.
And the incredible picture quality is my other favourite feature — it's hard to put into words just how realistic it is! Even cartoons look so vivid and pop out of the screen.
Cons
Picture quality of older movies: because of the ultra high definition of this TV (resolution is 3840 x 2160), it can poke holes in the picture quality of older movies or TV shows, making them appear somewhat pixilated. It has only happened in a few movies that were produced when special effects were relatively new but I assume this issue is common amongst all high definition TVs as it's a problem with the movie and not the TV itself. The benefit of amazing picture quality of new shows totally outweighs it in my books though.
Backlighting: some people have commented in online reviews that this TV has terrible backlighting that shows bars down the screen during darker shows. I haven't experienced this at all, even when trying very hard to see it during black scenes. I can only assume it may have been a problem with earlier models that has since been resolved?
Internet connectivity: another issue some people have mentioned in other online forums is an issue connecting the TV to Wi-Fi in order to stream shows. Again, I haven't experienced this at all and we mainly use the TV for viewing Netflix or YouTube. I've never had a show drop out or pause for buffering.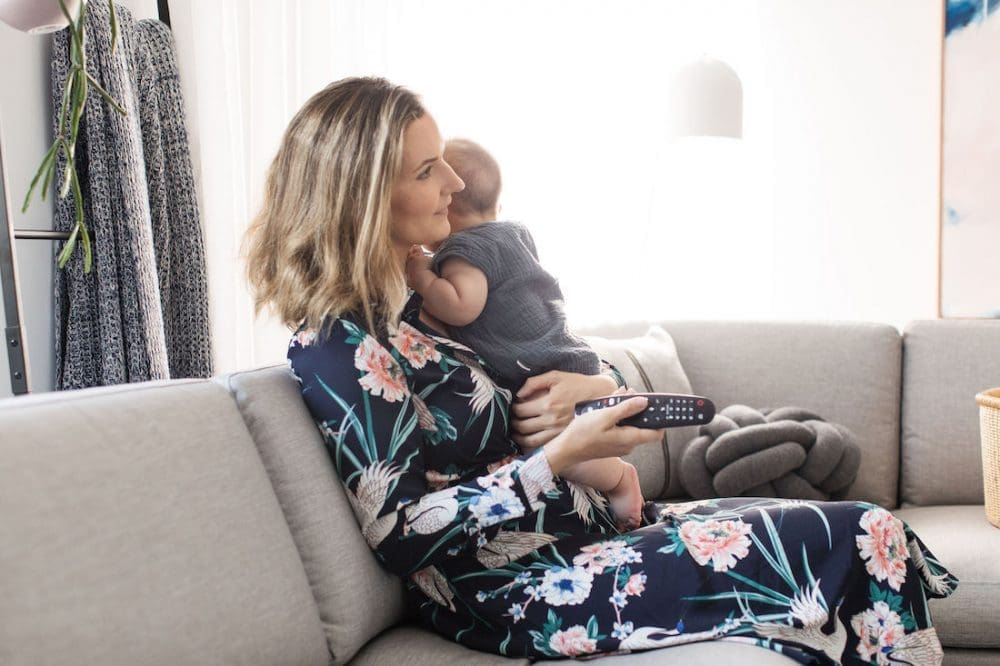 Price
The LG 65 inch UHD smart TV retails for $2,699 but I got mine from Betta where it sells for $2,199. This positions the TV in the mid-range of 65 inch smart TVs.
It's a standout in terms of value for money, particularly given the in-build tech features and Nano Cell technology.
I'm thrilled with the LG 65 inch UHD smart TV and am joining the majority of others who have reviewed it with a 5/5 star rating!
*Disclaimer: this TV was gifted.
Photography by Thorson Photography