It might be the smallest room in the house but it's one of my favourites in terms of how the different materials and design elements came together!
Marble mosaic tiles, timber shelf, porcelain pendant light, black tapware and matte white basin — love it all!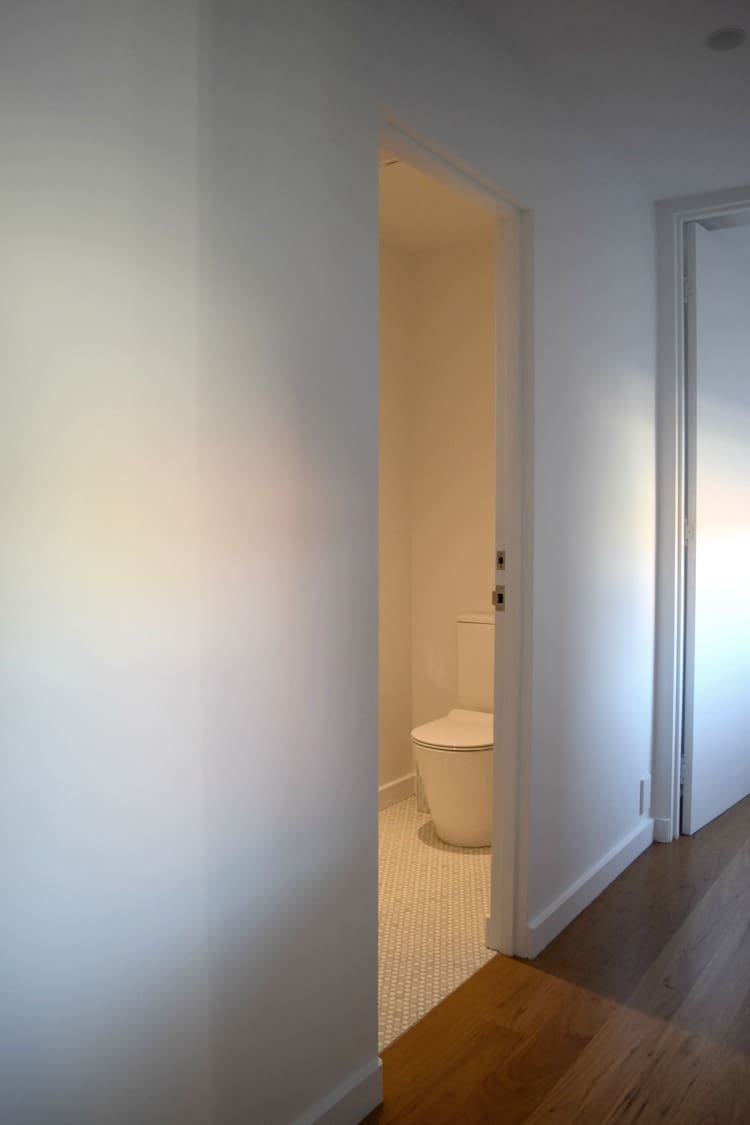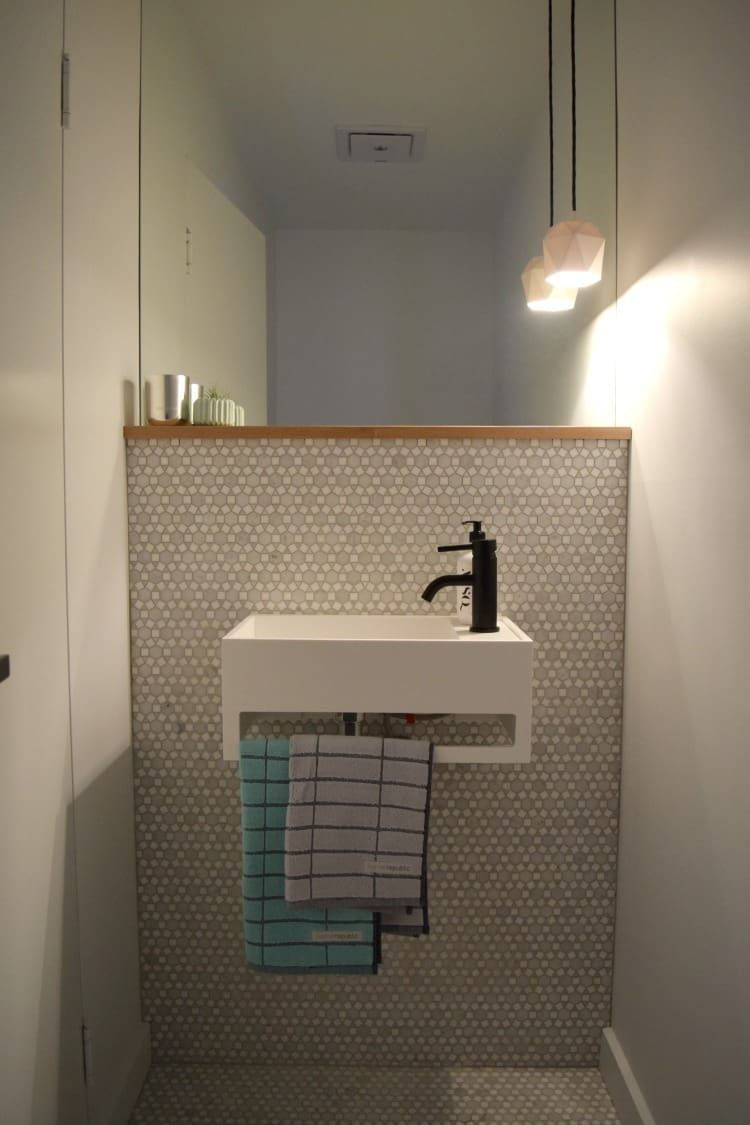 My tile choice did our tiler's head in (you may recall he called me 'Sheeba wife' which is no compliment in Korean!) but I'm super happy with the results. We carried the tile up the wall of the basin too until it meets the timber shelf and above the shelf is a mirror to the ceiling, making the space feel larger.
I found the porcelain pendant light with the help of a reader (thanks Jane!) which was handmade in Germany. The faceted shape really complements the geometric pattern of the tiles.
Unlike our ensuite and downstairs bathroom, this toilet doesn't have an in-wall cistern because there is a brick retaining wall behind the toilet and I didn't want to reduce the size of the space by building the wall out.
I've kept styling to a minimum in here, just a little vessel with air plant and delish-smelling candle on the shelf. Some people put artwork in their powder room but I'm not sure about that — what are your thoughts?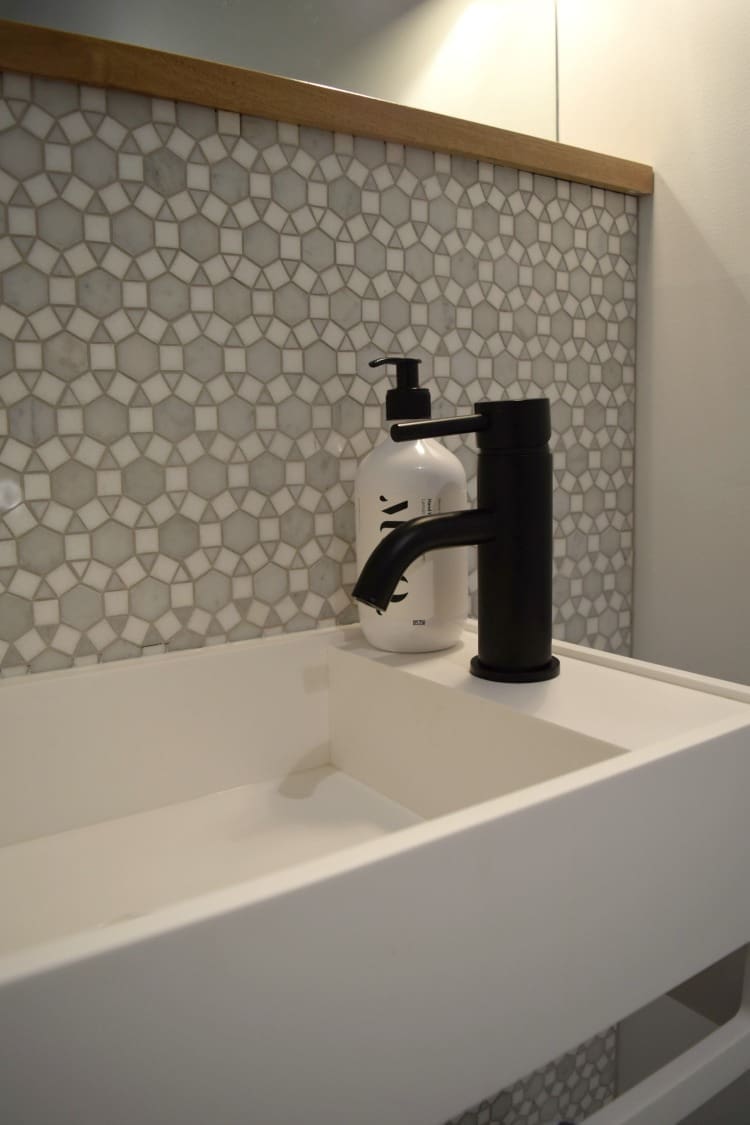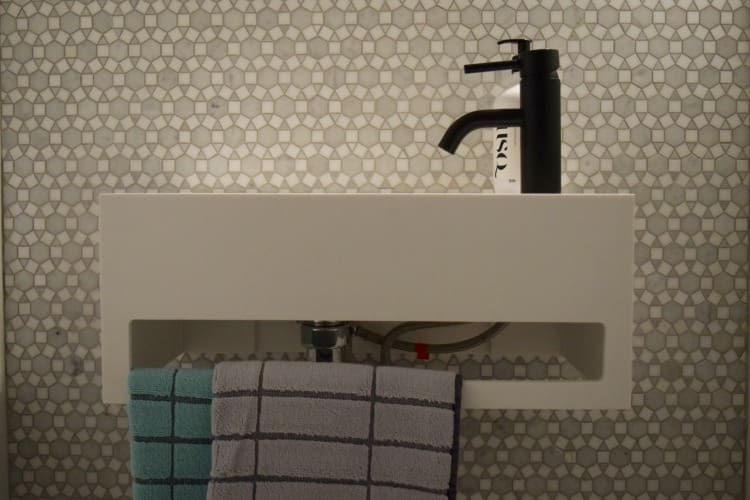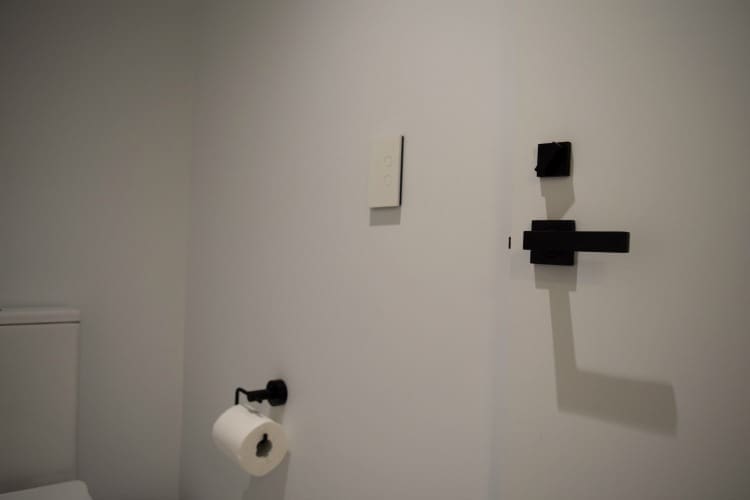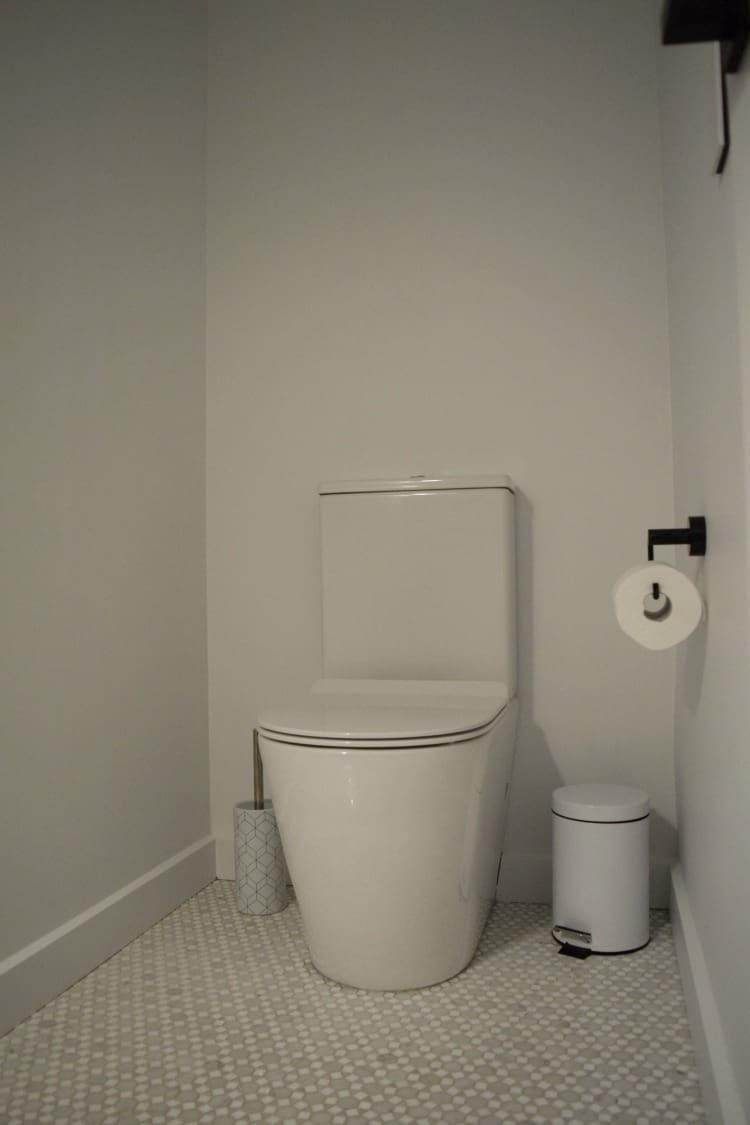 Supplier list
Tiles: Marble mosaic from Tile Republic
Basin: Pure 500 Solid Surface Basin from Cibo
Tap: Black Lucia from Abey
Toilet: Parisi L'Hotel
Styling
Hand wash: MUSQ
Candle: SOH Melbourne from Elva Hem
Vessel: Bloomingville
Towels: Home Republic from Adairs
Bin: Kmart
Toilet brush: Kmart