This is the question I keep asking myself over and over… When the frig will my house be finished?!
After all this time designing, planning and building, I think my patience has finally run out and I'm sure all those people who have built or are in a similar stage of their build as me (House by the Water and Anthea, I'm talking to you ladies!), it feels like this project may never finish!
Apparently we're 'so close' and 'just weeks away'… problem is we've been just weeks away for over a month now and all this waiting has me feeling a bit frustrated! #firstworldproblems I know but that's how I feel.
Related article: Construction update 16: Timber flooring and kitchen benchtop
Related article: Construction update 17: One step forwards, two steps backwards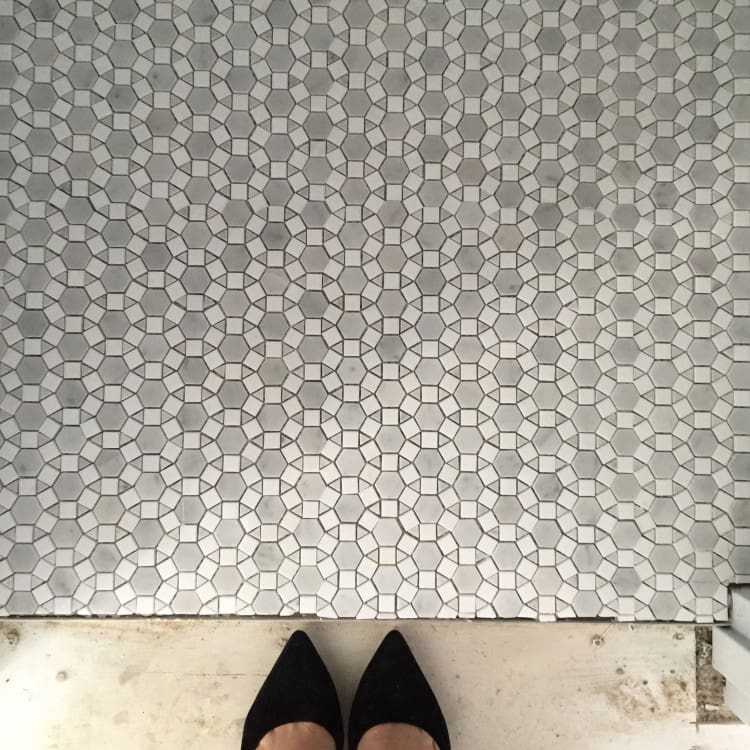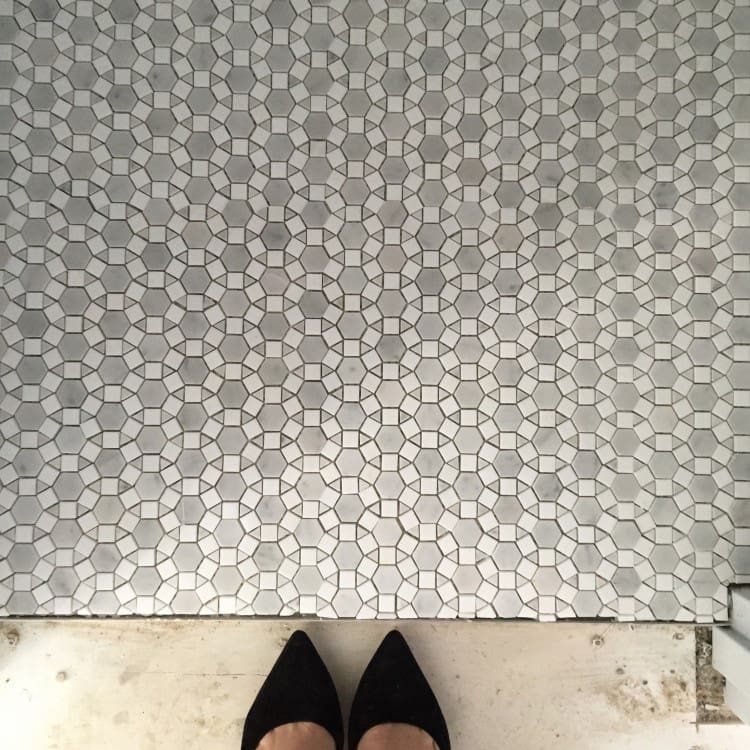 Frustrations aside I know many of you are curious about how the house is going so here's a quick update on recent progress.
Mostly our 'Sheeba wife' tiler has been working hard in all the wet areas. I totally understand now why he called me that — I probably picked the most difficult tiles possible for him to work with! These tricky tiles have also contributed to our recent timeline blow out.
Other than tiling, our cabinet maker has pressed ahead with installing built-in wardrobes in all the bedrooms and the painters have returned to finish off.
Looking around our house though it seems like there's still so much to do:
cabinetry to finish
timber flooring
carpeting
plumbing fit off
electrical fit off
and a heck of a lot more I'm sure!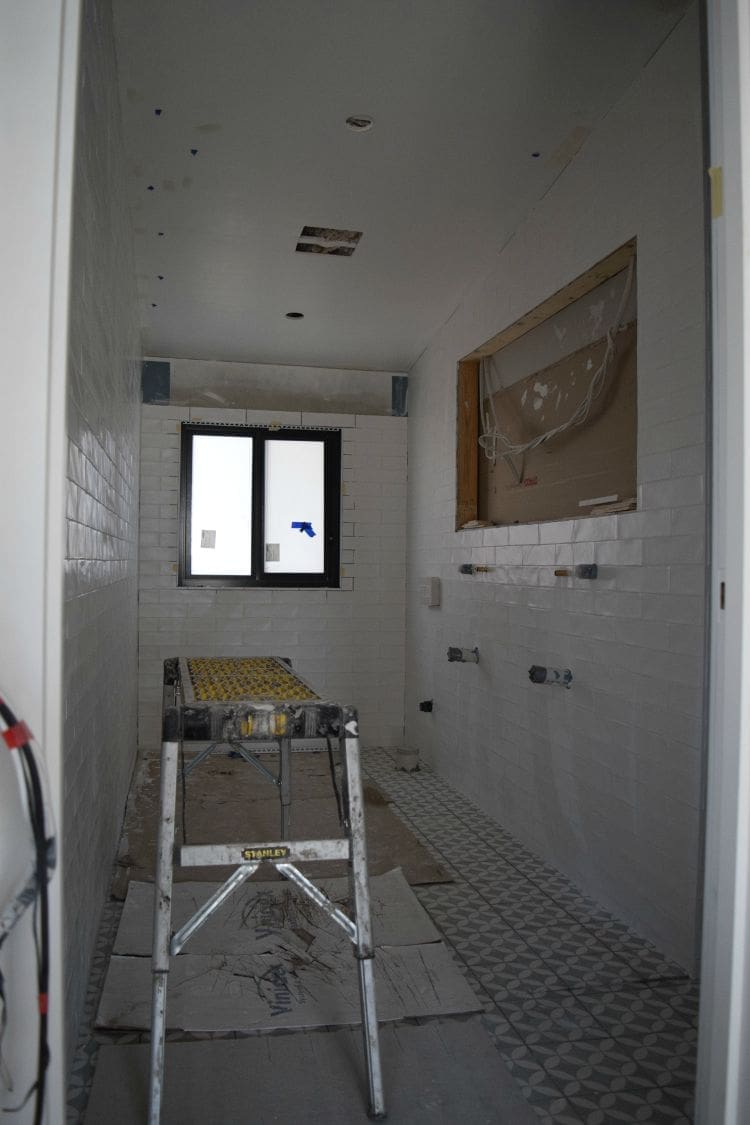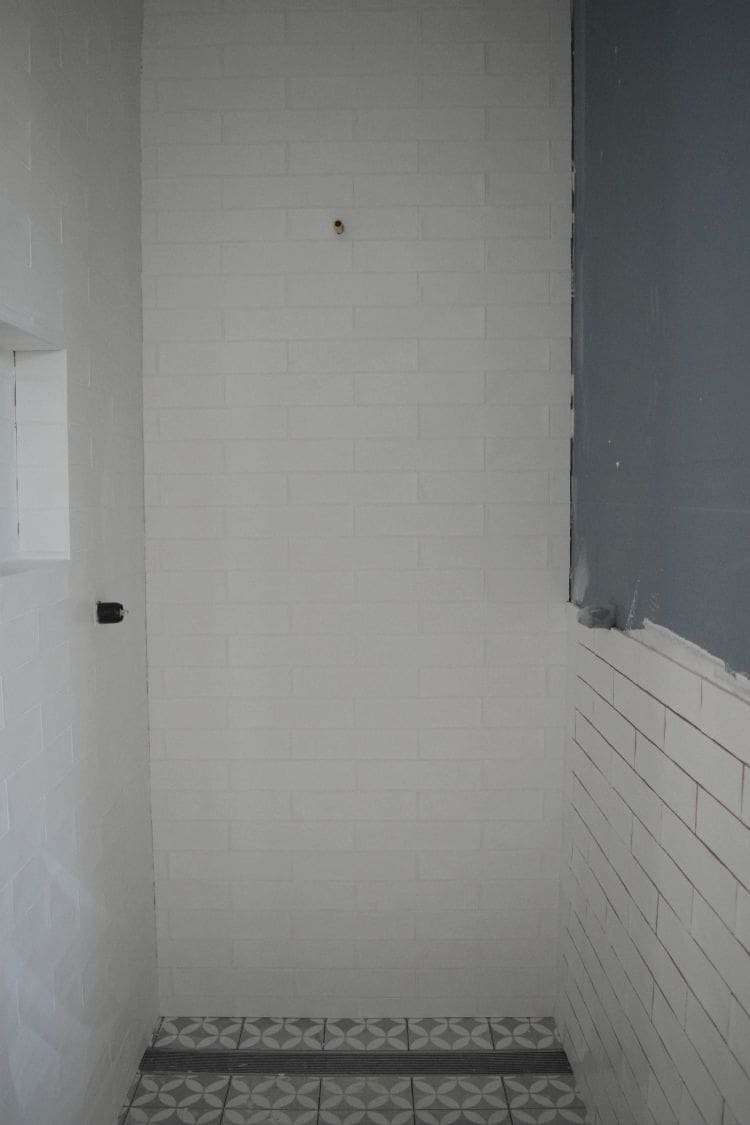 I'm optimistically hoping we can move in within a month, let's see how we go… you might hear from me in 4 weeks eating my words asking again 'will my house ever be finished', ha!