We're always looking for inspirational spaces to share on Style Curator. So imagine our delight when we stumbled across this modern Mediterranean laundry we just know you're going to love.
If you spy any spaces you think we should feature, be sure to drop us an email — we love hearing your suggestions!
Related article: Quick and easy ways to style your laundry for less
Related article: Olivia from House of White's chic laundry renovation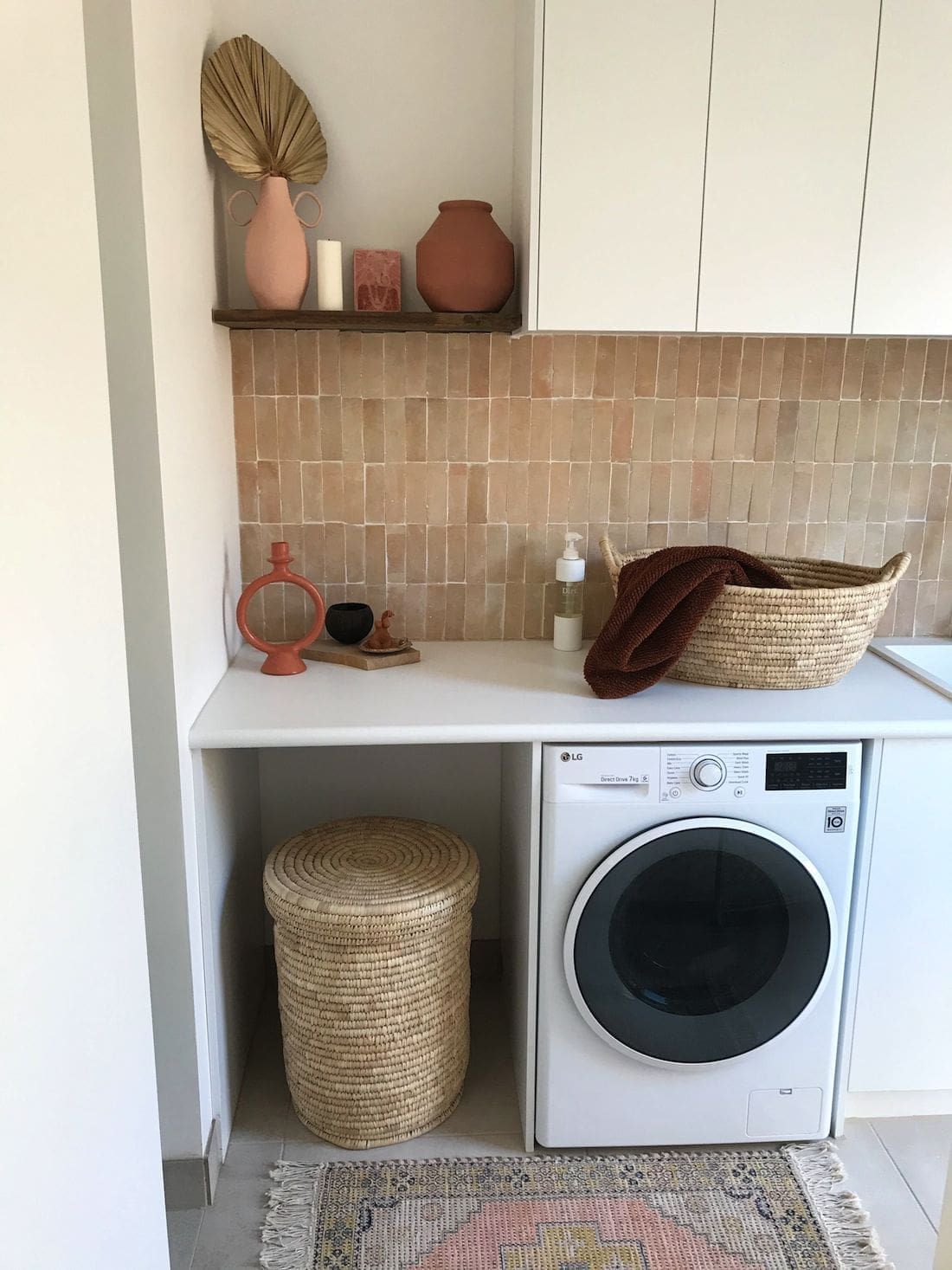 As a first time owner-builder, Carla Gibbons from Three Reids, didn't hold back when creating the laundry of her dreams.
"Being a Mum to 3 kids under 5, I spend a LOT of time doing laundry!" laughs Carla.
"I knew I wanted a simplified space, central to the heart of our home. This was our first owner-build, so my family and I were excited to develop all the design inspiration we had for a modern Mediterranean take on a functional family home. I really feel like we've turned that vision into reality — especially in the laundry!"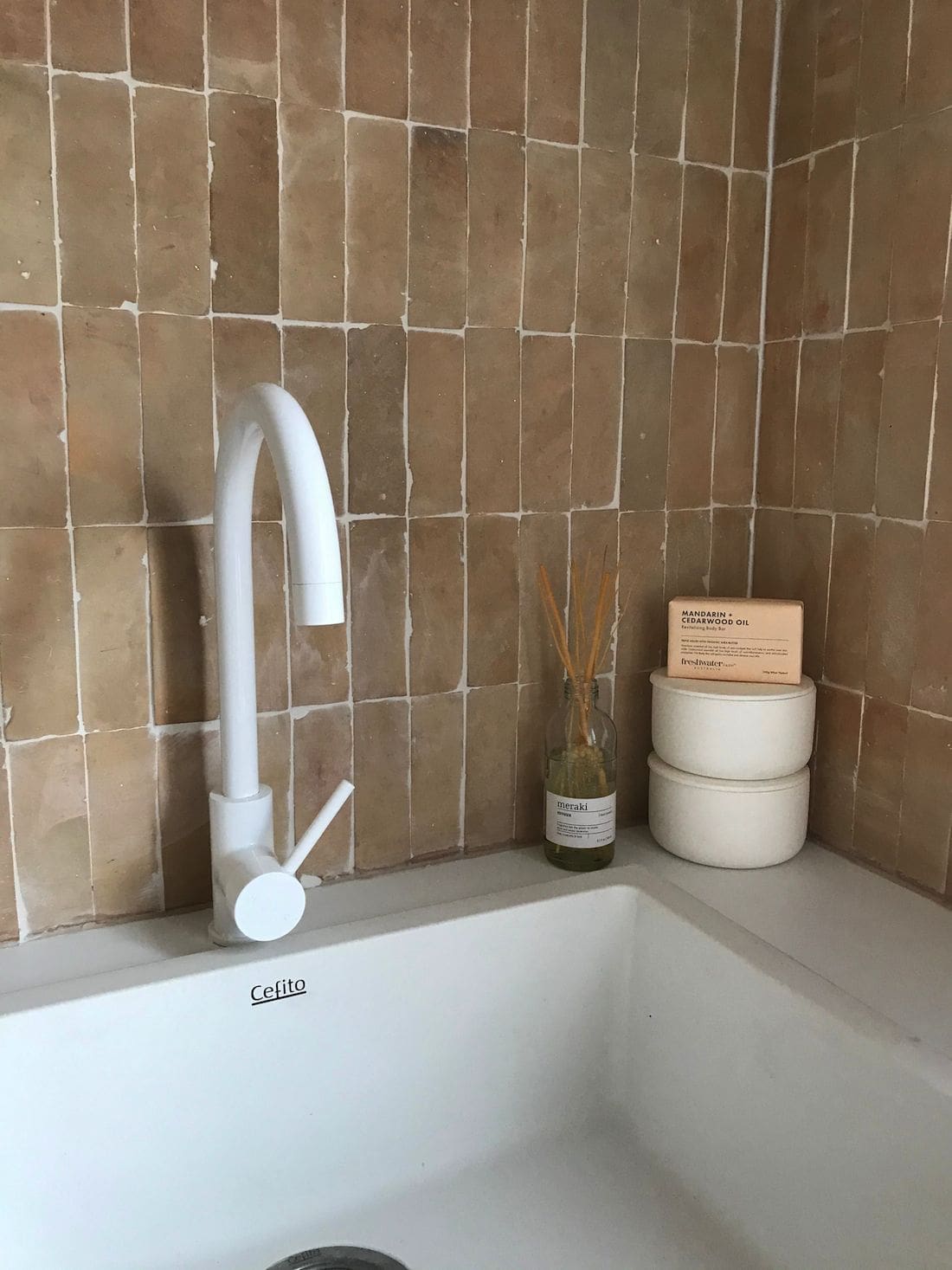 When it came to the design for her modern Mediterranean laundry, it all stared with the layout.
"First and foremost, our laundry needed to be functional. That was the starting point for me when it came to the design. I think it's really important to make it work for you and what you need. Everyone has different needs for their laundry, depending on their lifestyle.
"Having the laundry in a good location was also key for me — I wanted it to be accessible. We were lucky in this respect because we were designing our home from scratch. Because when you think about it… no one likes to be stuck in a dark, dingy back corner of the home with just the washer and dryer for comfort!" smiles Carla.
"Aesthetically, I wanted my laundry to be calming, neutral, and easily restyled as my mood and tastes change over time."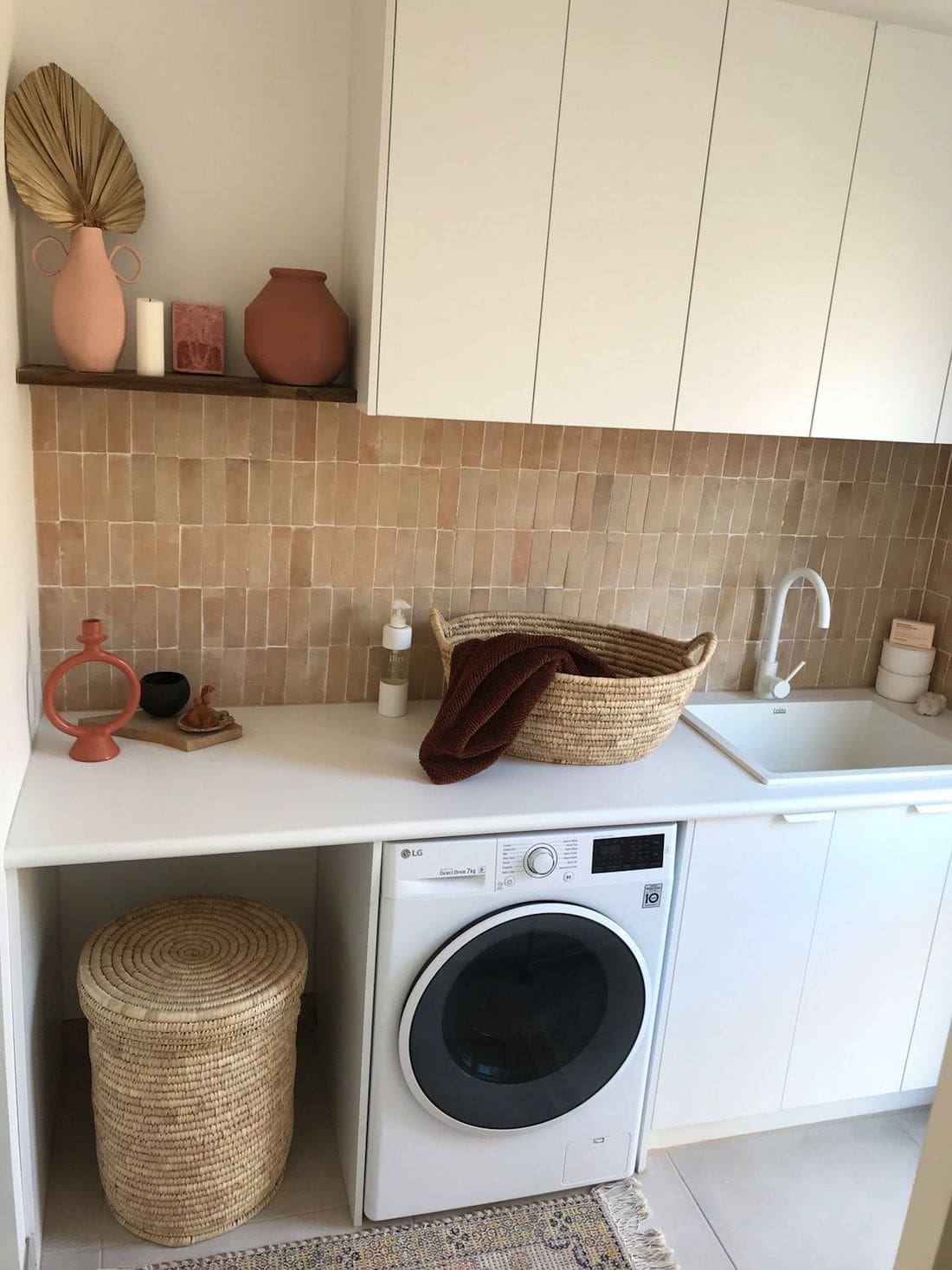 What drew us to this space in the first place, was that stunning blush-pink textured tile.
"Aren't they amazing?!" gushes Carla.
"They're definitely my favourite feature of our laundry. They're a handmade Moroccan Bejmat tile. They are my dream combination of warm colour meets subtle texture. They 100% make the space."
"I love that we had fun with the design of our laundry. Laundries don't have to be boring, white, clinical spaces anymore. Use the same creativity you would for a bathroom or kitchen to bring your laundry to life too!"
For more splashback inspiration, check out this article on 14 stunning splashback ideas.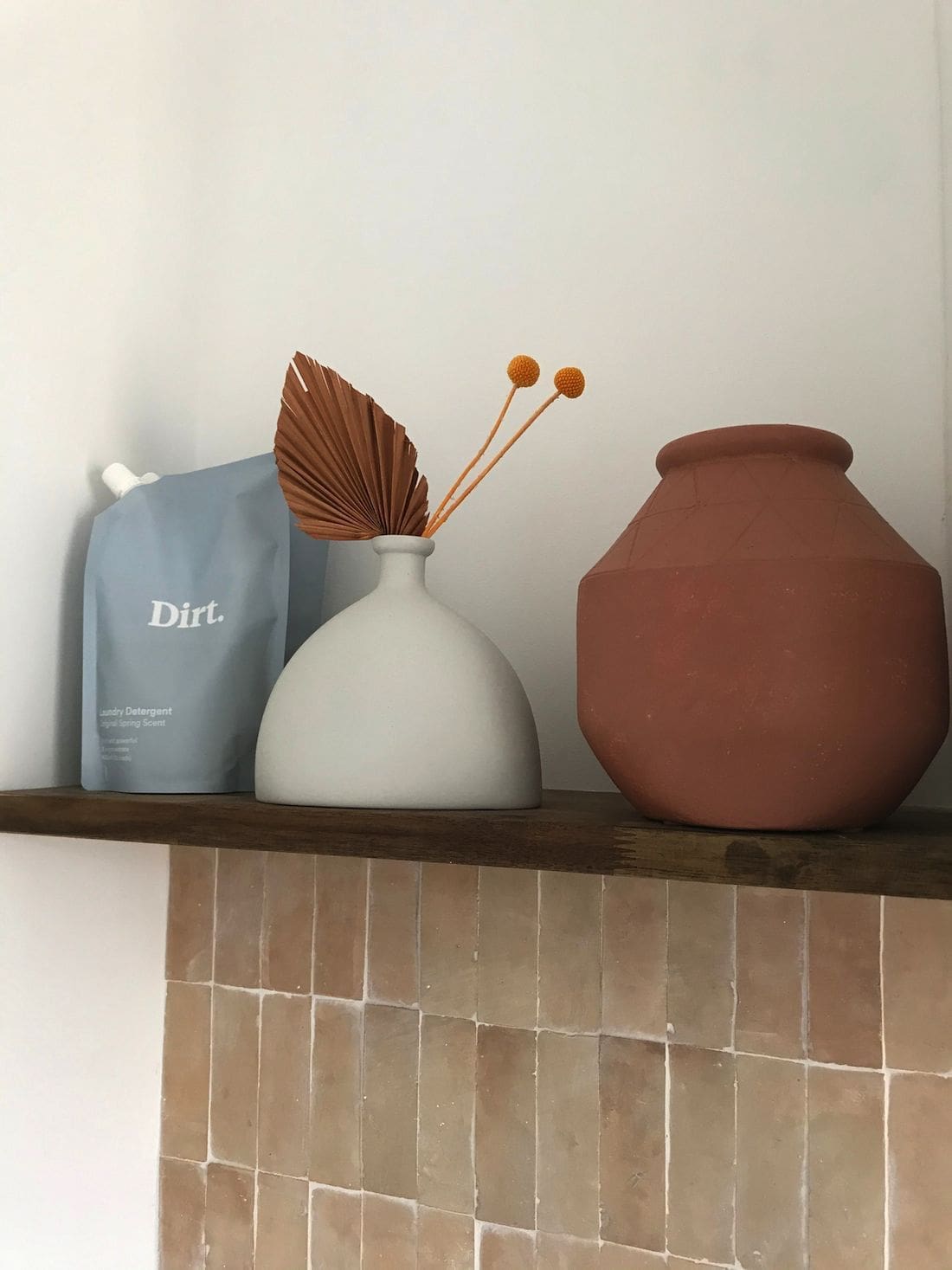 Whenever we stumble across such a successful space, we have to ask for design tips like fave features and where to save vs splurge.
"It will come as no surprise when I say… storage is your best friend! You can never have too much of a good thing! Open shelving is great for being able to update the look of a space easily and with minimal expense.
"Trust your instincts and constantly refer back to your mood board. It will keep you on track with your dream laundry and stop you from making choices you may regret down the track.
"In terms of splurges vs savings… we obviously splurged on our splashback! I also think great quality tapware is a worthy splurge. To counter these costs, we saved on our benchtops and cabinetry as these were for functionality and less about style."
Big thank you to Carla for sharing her beautiful, modern Mediterranean laundry with us. Be sure to take a peek at her Instagram account where she shares even more of her amazing home and styling.