Picking a kitchen splashback can be one of the most difficult decisions of the whole kitchen design process! Yes, it often only makes up a small area but it can make or break your kitchen.
A successful kitchen splashback will tie your materials palette together and will often be the hero of the space. Get it wrong though, and it will be like a stain on your freshly laundered white shirt.
Be inspired to inject colour, pattern or texture into your kitchen with these 14 stunning splashbacks to bring your kitchen to life!
Related article: Top 9 kitchen splashback trends
Related article: How to design the perfect walk-in pantry
1. Handmade Moroccan tiles
There's no ignoring the shift in interior design trends towards an earthier, more organic palette of materials. Forget sleek glass splashbacks, the hot look right now is to embrace a more imperfect finish and one of the most beautiful options are handmade Moroccan tiles.
Available in a wide range of colours, the square Zellige or rectangular Bejmat tiles have natural pits and cracks to add texture and warmth to your kitchen.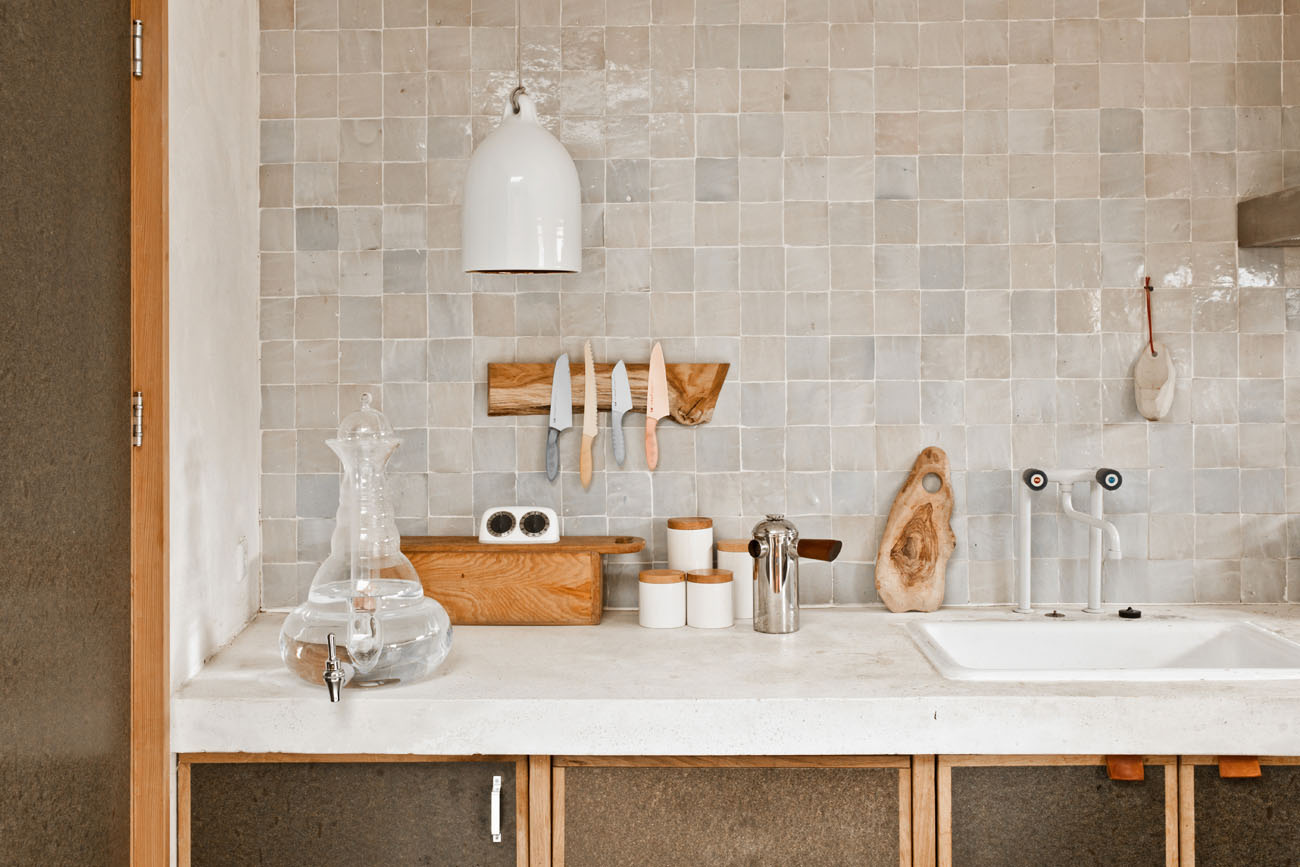 2. Window or fixed glass panel
If you're blessed with a green outlook — capitalise on it! A window backsplash is the perfect way to create a sense of indoor outdoor connection, flood your kitchen with natural light, and suits a whole range of interior styles.
It's also solves the problem of not having to introduce another material into your kitchen, which may not work with the tones of your cabinetry, wall paint or flooring 😉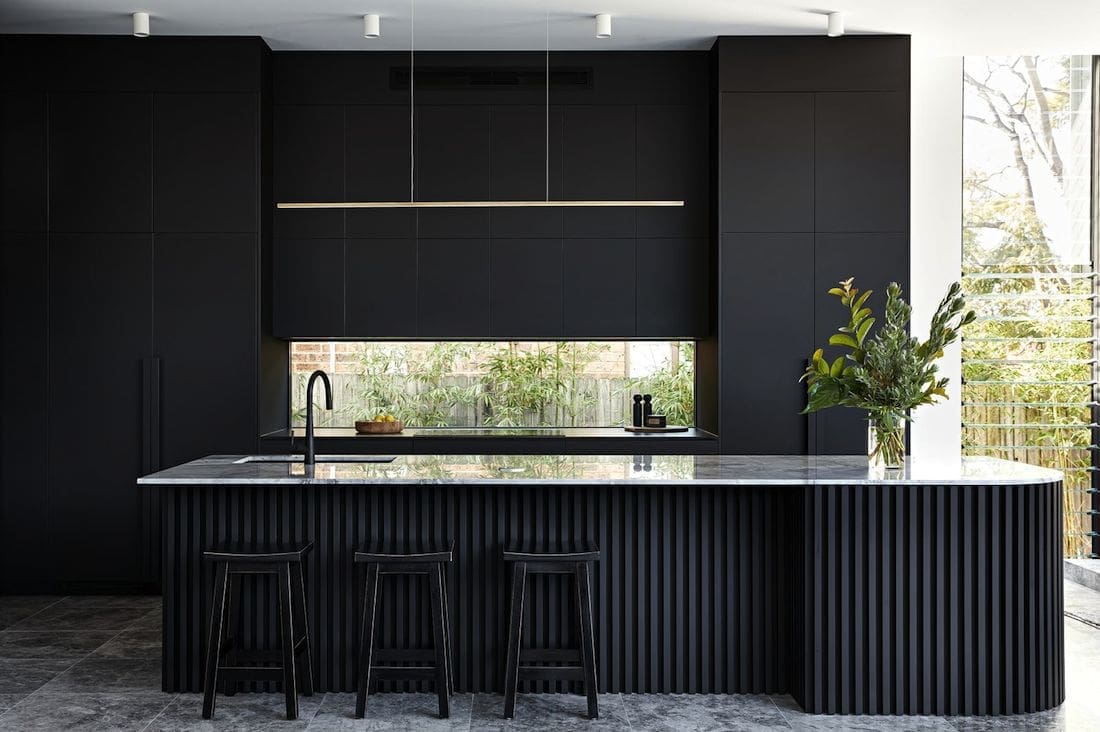 3. Patterned tile
If you play down the cabinetry in your kitchen, you can be more bold with your splashback without worrying about it looking too busy or OTT!
These muted green hexagonal tiles introduce shape, pattern and colour. Our tip, look for a porcelain version like the ones pictured below, rather than a cement encaustic tile as they are porous and have maintenance issues.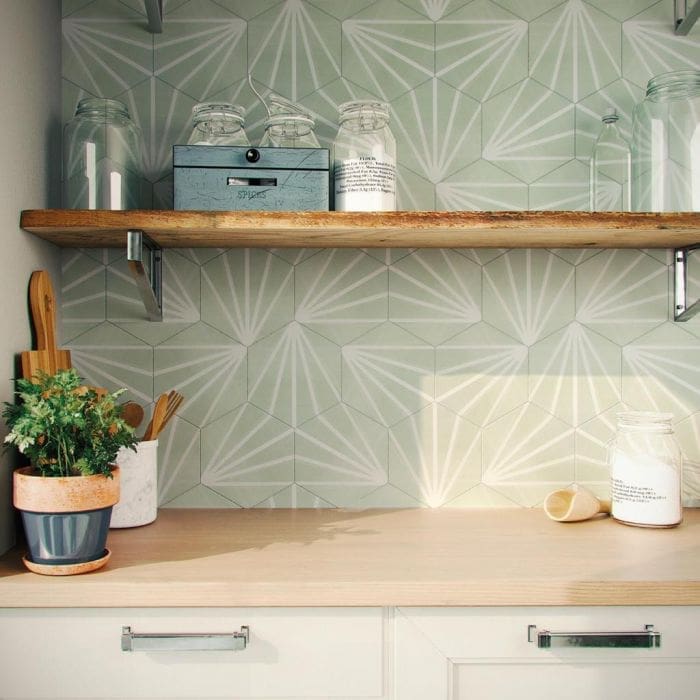 4. Metal
Stainless steel splashbacks have been a popular option for many years — easy to clean and no grout joins being just some of the benefits. Recently other metallics, such as copper have become more popular but this gorgeous brass splashback has got to be our fave! It's understated, yet luxe. Plus, it looks divine with this simple, olive cabinetry.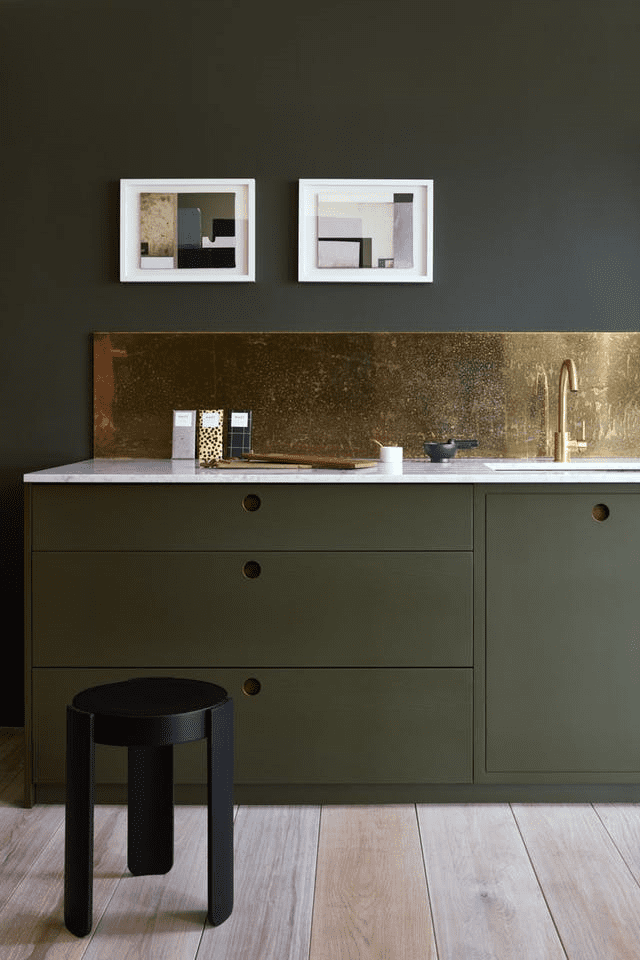 5. Exposed brick
For an industrial feel, this exposed brick is just perfect. Paired with that sleek dark cabinetry, it's a winner for sure!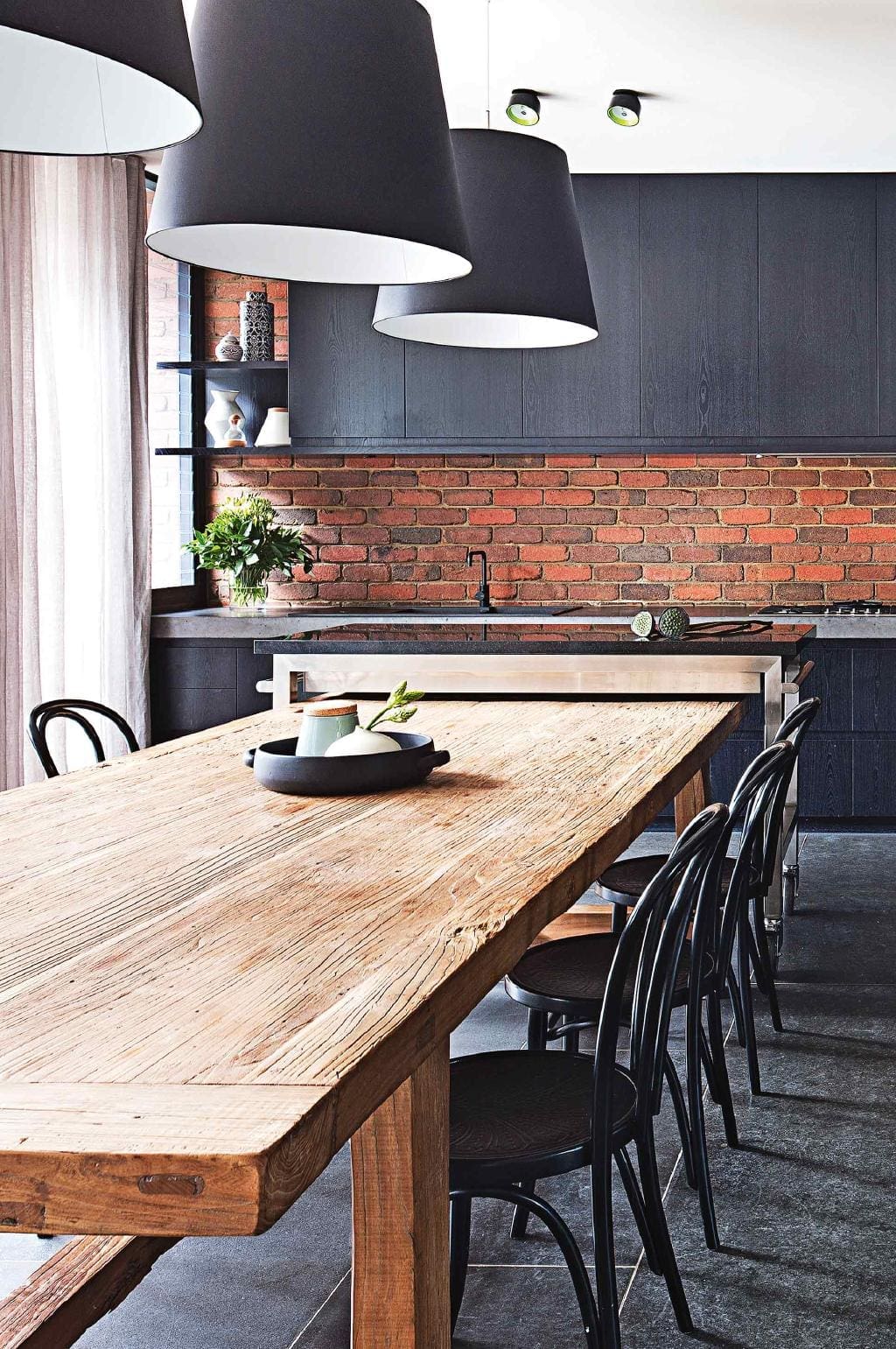 And if cleaning brick makes you nervous, you can place a clear glass panel in front like we did at Bonnie's house (see the full kitchen reveal here).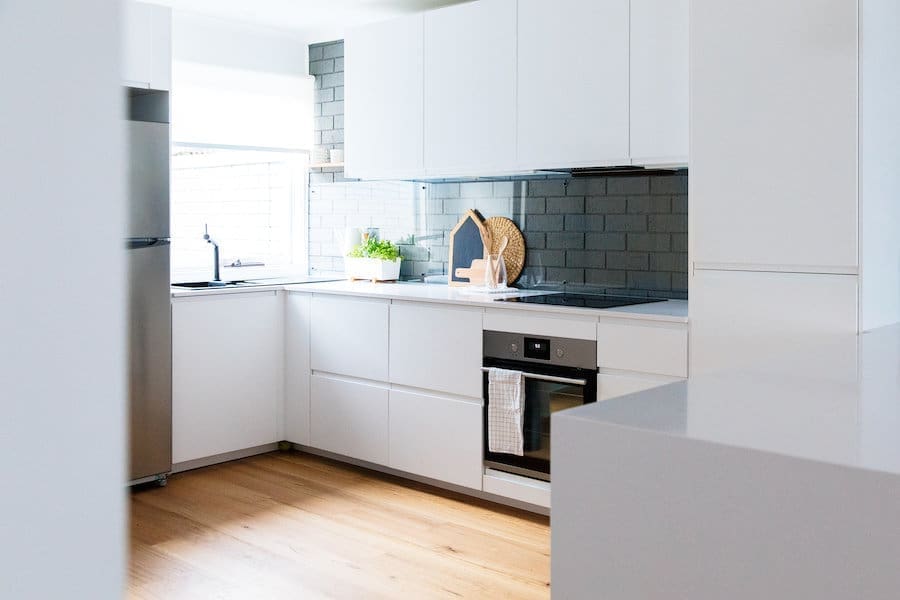 6. Mosaic tile
There are PLENTY of mosaic tiles out there, and to give you an idea, we're listing some of the most popular shapes!
Most popular mosaic tile shapes for splashbacks:
micro, regular, large or extra large penny round (circle)
grid (square)
herringbone
chevron
hexagon
geometric
kitkat (our fave)
rhombus.
And as if that wasn't enough choice, you can generally find a huge range within each type of shape — think every colour under the sun, glazed or matte, porcelain, natural stone or recycled glass… it just keeps going.
Sold on sheets, these add a big dose of pattern and colour to a space and although they're generally a bit pricier, we argue they're totally worth it!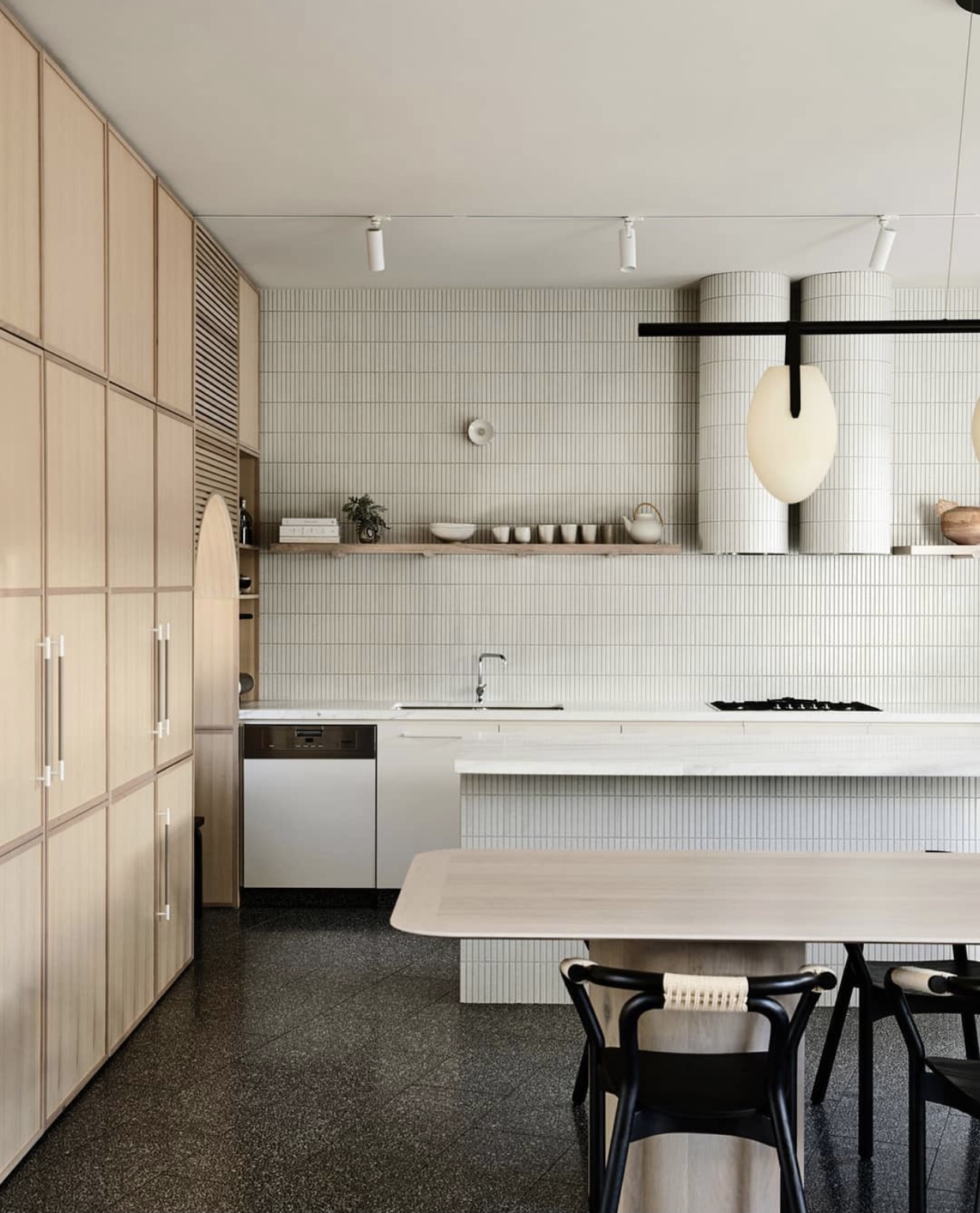 7. Solid stone
If budget isn't an issue, a solid stone splashback is one of our top choices! And continuing the stone as the benchtop and island waterfall is ultra luxe.
It's hard to resist the beauty of natural stone and lately, we've seen some truly spectacular varieties being used, such as those with gold or orange veining.
Just be sure to do your research first, as stone density varies significantly between types — read is more porous or sensitive to staining.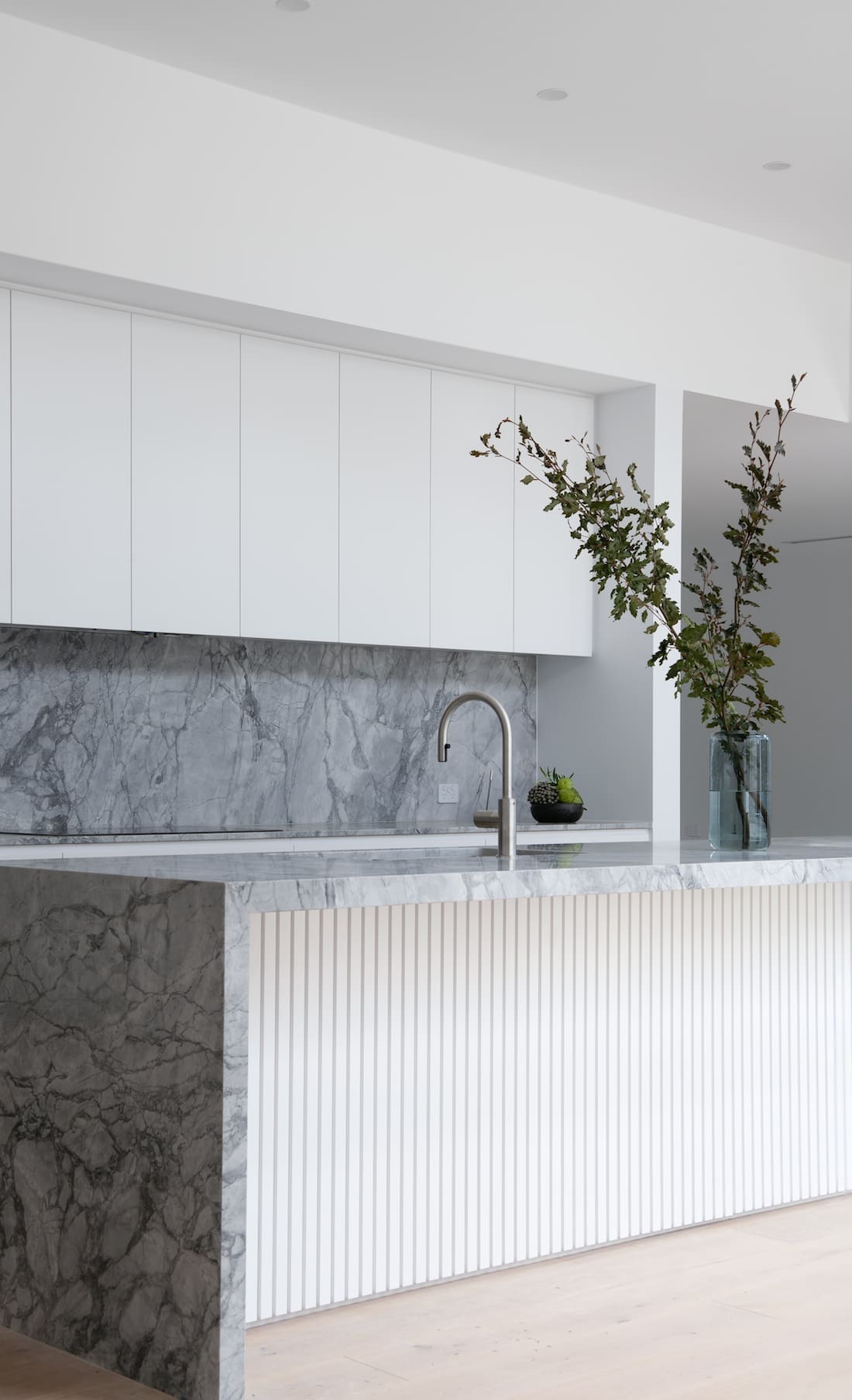 8. Rendered wall
Embracing the earthy trend, how gorgeous are these rendered walls in the home of Kate Zimmerman Turpin?! She even used the same wall finish in her bathrooms — including the shower! It creates a minimalist, organic feel that's like a serene holiday at home.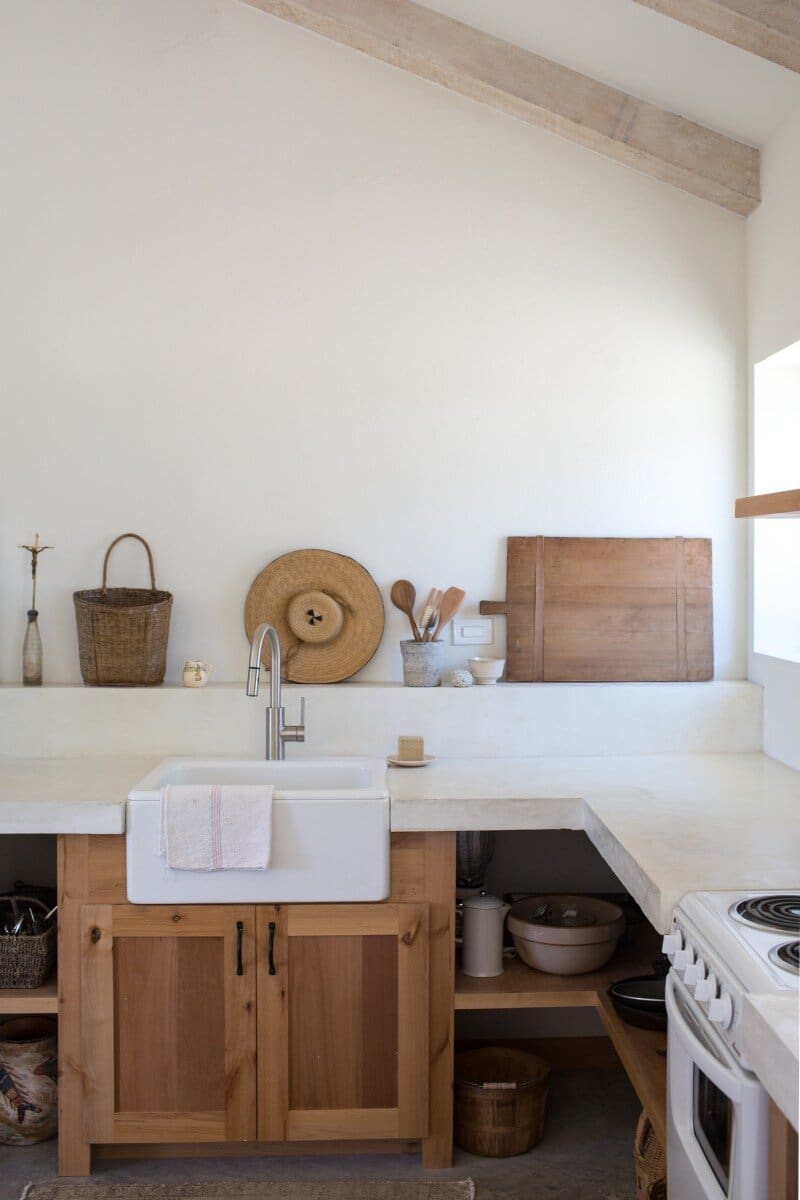 9. Subway tiles
While some may say subway tiles have had their day, they are an undeniably popular choice in kitchens. If you want to add some texture for a different look, use handmade subway tiles like the soft green ones below.
Subways are one of the most versatile tiles — they can be laid in over a dozen ways and come in a huge range of sizes and colours — and more importantly for people on a budget, are one of the most affordable feature tiles, starting from around $35 per metre.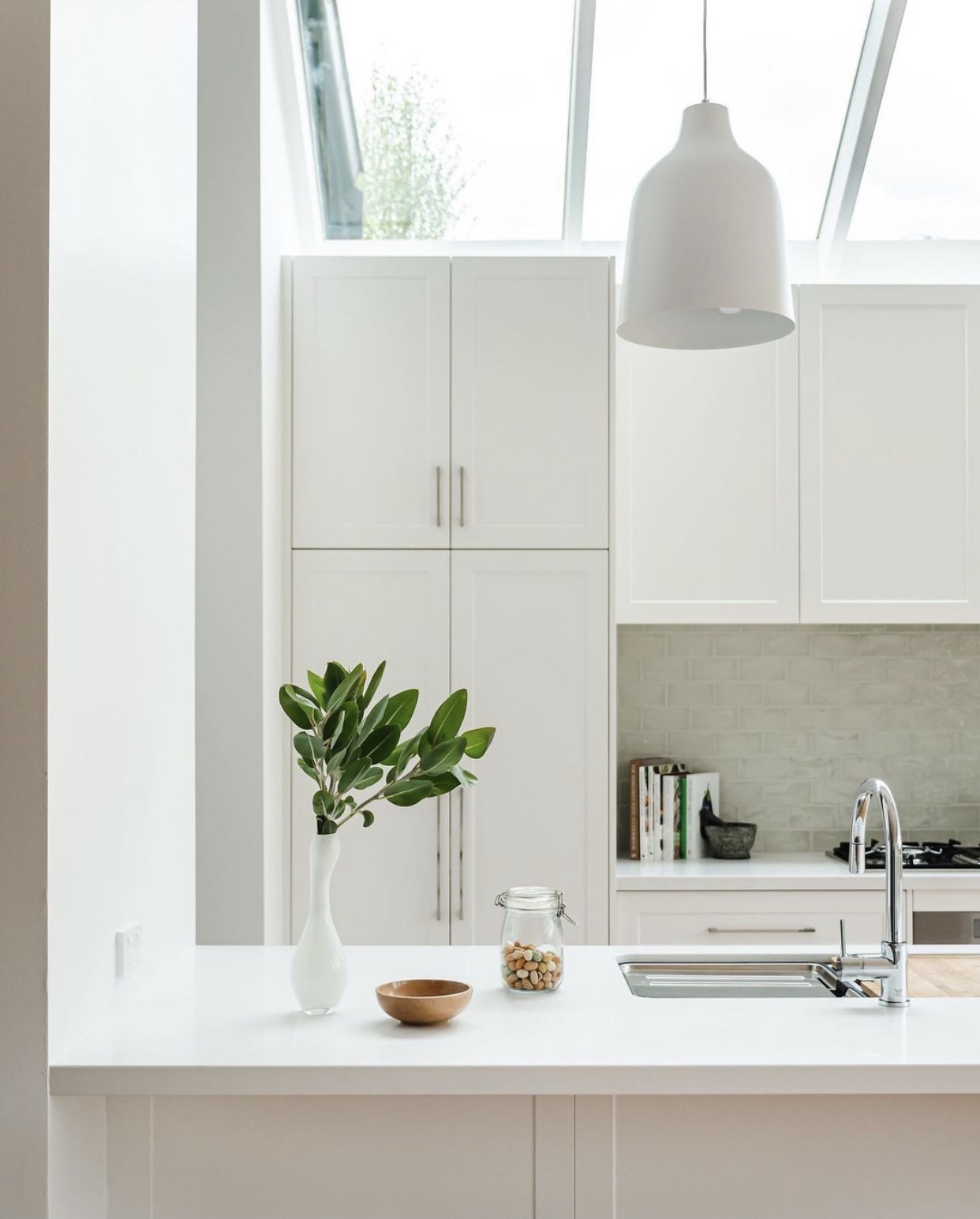 10. Pressed metal
Pressed metal has had a bit of resurgence in recent years, and while it's not for everyone, it can certainly create a statement. Also available in blingy metal or matte black, this white tin splash back adds a hint of traditional character to this otherwise simple kitchen.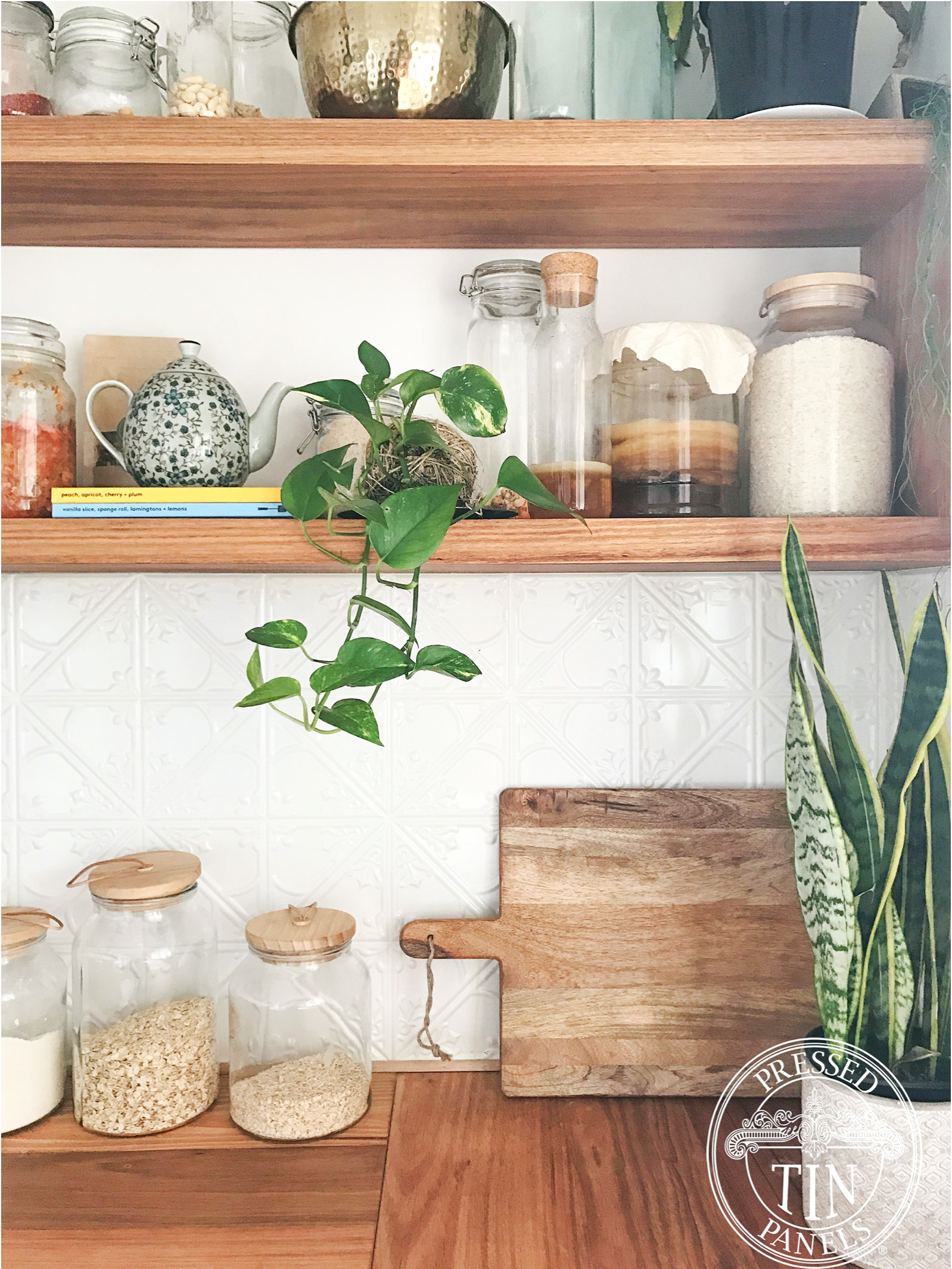 11. Terrazzo
Definitely having its time in the limelight right now is terrazzo. There are all sorts of varieties — in monochromatic or colourful patterns, with small or large chips — so you'll be sure to find one to suit your design style!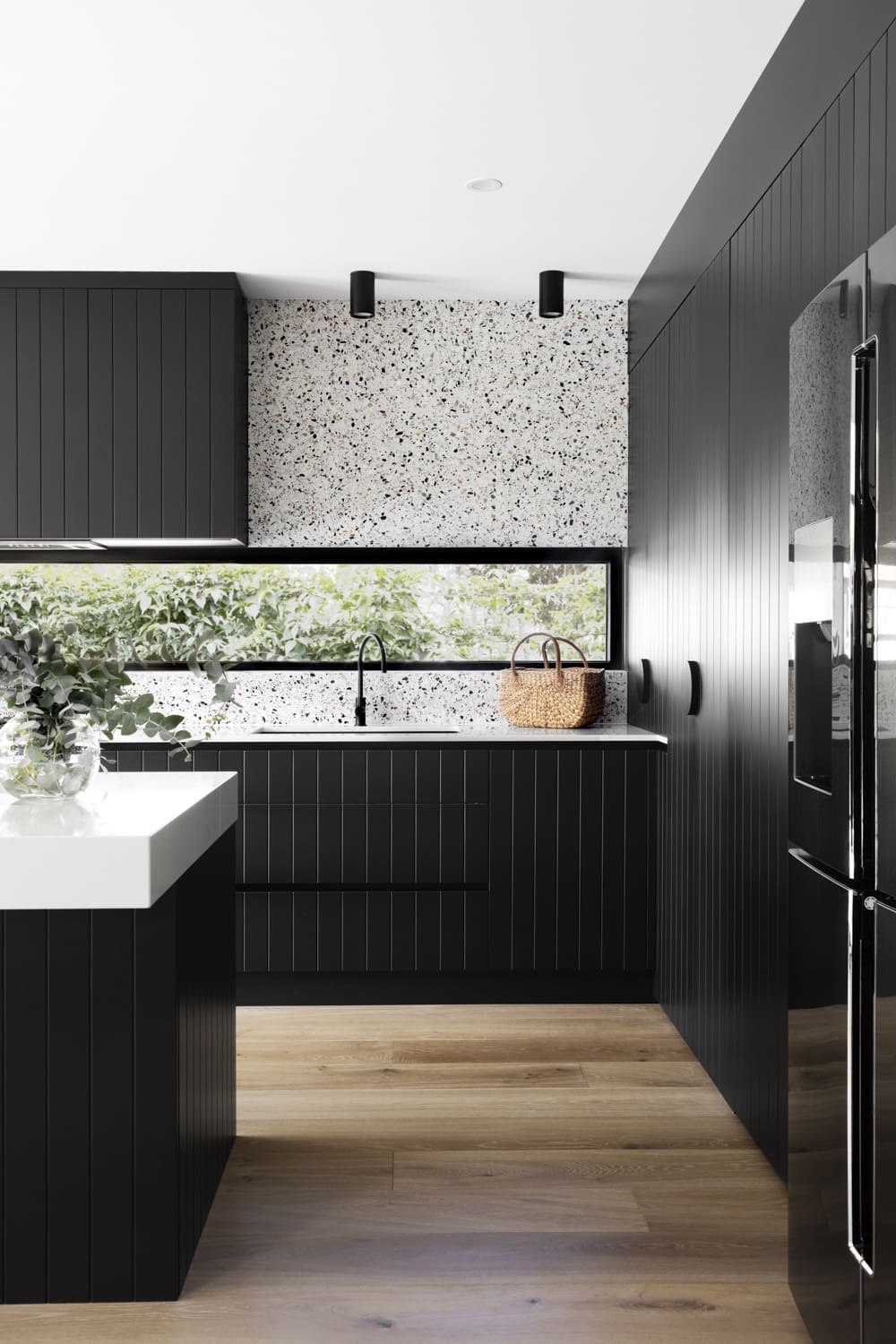 12. Mirror or tempered mirror
Mirror, mirror on the wall, who has the fairest kitchen of all? Leading interior designer Melissa Lunardon used a tempered mirror splashback in this recent client project as a way of adding warmth to this bright, north-facing kitchen. "I didn't want to create an all-white reflective box," she explains.
A mirrored splashback can make your kitchen look twice as big, and as an added bonus is easy to clean. Oh, and if you have kids, you can keep a cheeky eye on them without ever turning around!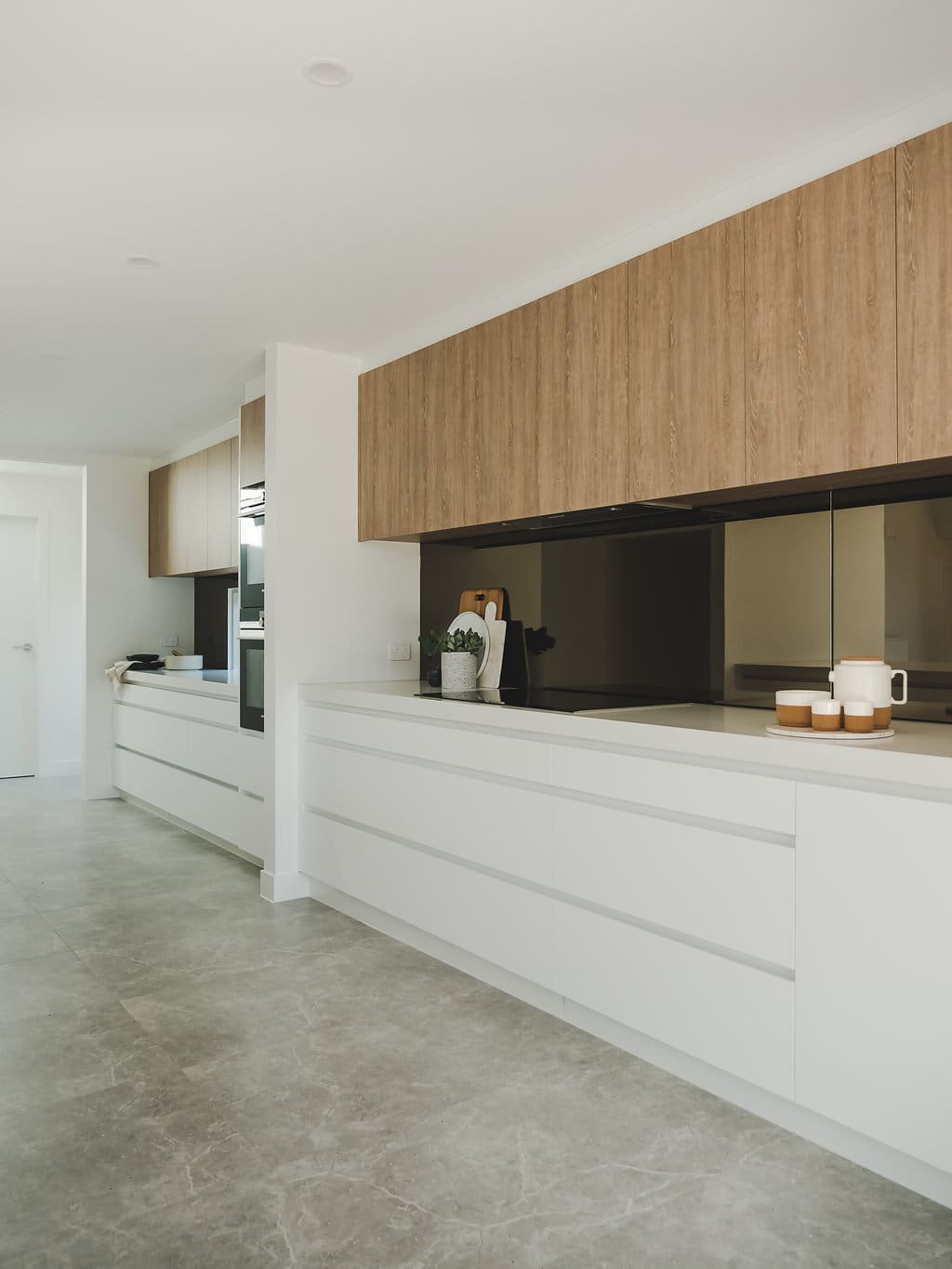 13. Glossy colour
These gorgeous glossy emerald tiles reflect the light beautifully and by wrapping the tiles over the shelving, the overall look is eclectic and fun.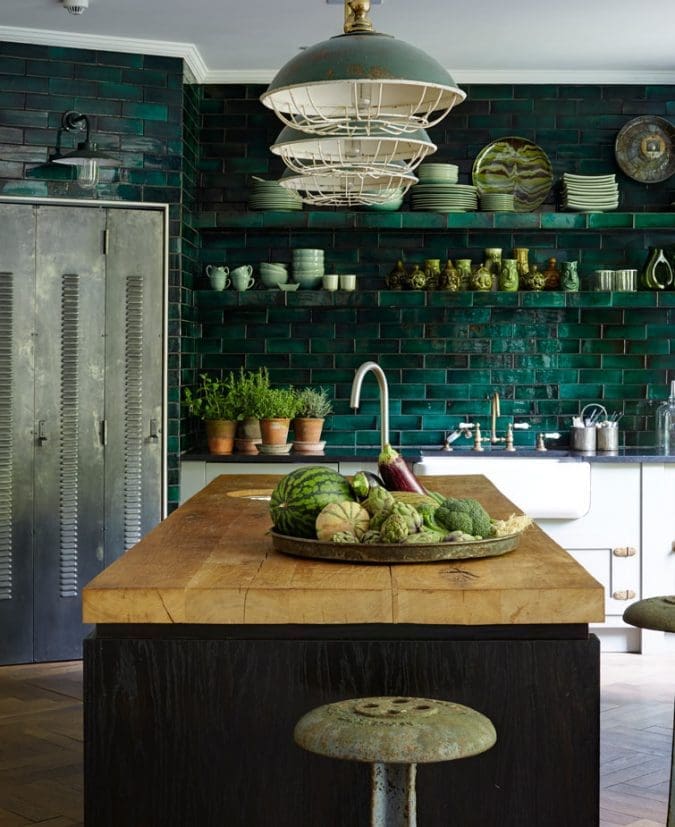 You can also interpret glossy tiles in a more modern way, as Neale Whitaker did with this kitchen he renovated during Love It Or List It Australia.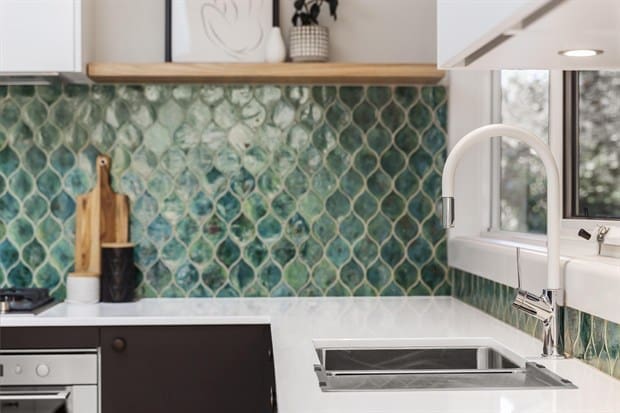 14. Engineered stone
Love the look of solid stone but not the price tag? You can achieve a similar look with engineered products, such as Caesarstone, Quantum Quartz, Talostone or even extra large panel porcelain tiles.
In this kitchen, Veronica used 'Superwhite' by Talostone and you can find plenty more pics of her kitchen and get her design tips here.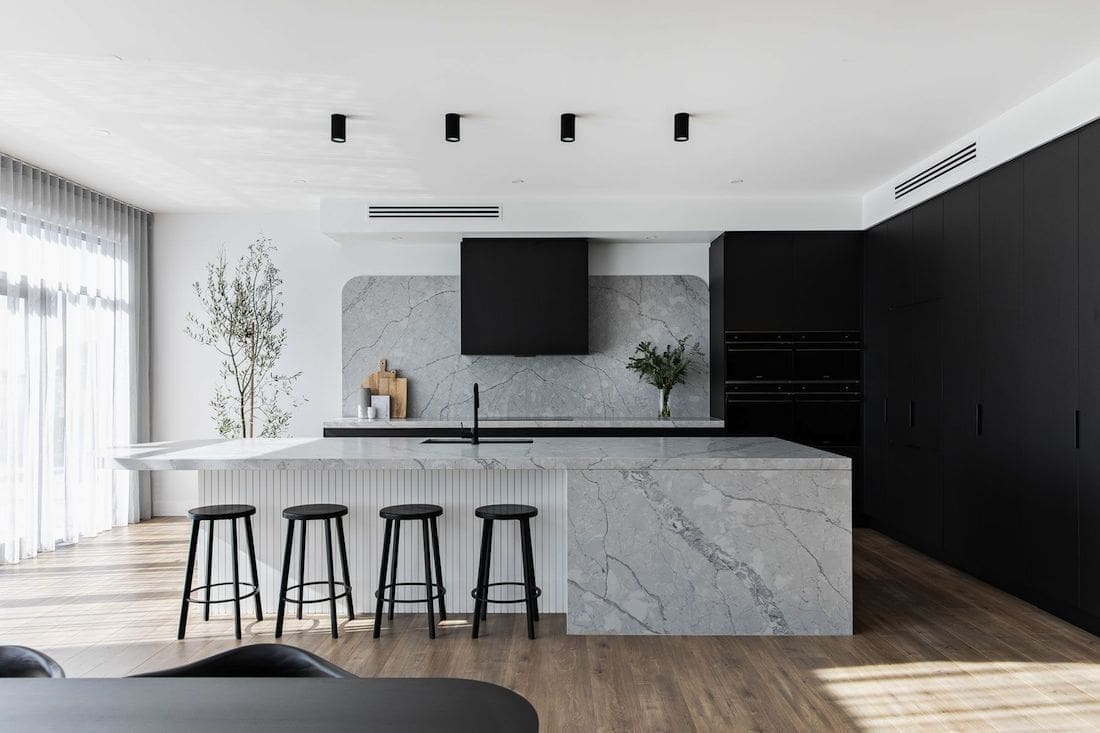 Have you got a favourite from this round up of kitchen splashbacks? We'd love to hear your thoughts in the comments!
This article was first published in February 2018 and continues to be updated with latest splashback ideas and images.