People often ask us what are the most common mistakes renovators make and how can they learn to avoid them? Let's face it, no one wants to unnecessarily waste their time and money or be left with a layout that never quite works. So we've invited Rapid Renovation Expert Naomi Findlay on to share the 10 most common mistakes renovators make and her top tips for success in your renovation.
Related article: Designing the ultimate laundry, all the tips and tricks you need!
Related article: Everything you need to know about picking the right grout
1. Adopting a one-size-fits-all strategy
The number one trap for would-be renovators is using the same strategy on every single project. There are templates, tools and processes, but what you do in one house you can't automatically take across and cookie-cut on to another because when you do that you'll miss value. For each property you renovate, sit down and work out your strategy and the main considerations for that property — you'll end up with better results every time!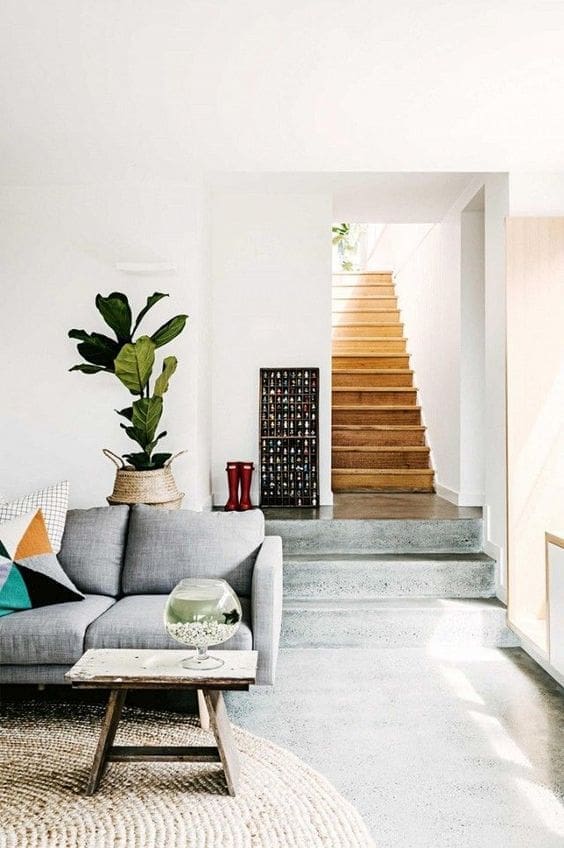 2. Thinking renovation is like reality TV
It's glamorous, it's fun and there is a plethora of tools and painting around the clock. However, what you don't see on reality TV is all of the work that has gone in to the preparation of the project. If you look at the process of renovating, there are many stages prior to busting down the doors on your renovator. Finding the property, vetting the property, assessing the feasibility, creating the renovation plan ALL before the cameras turn on.
3. Under-estimating the cost of a renovation
When renovating for wealth or even for enjoyment, it is very easy to underestimate the costs involved. If your budget blows out, you're not going to be able to afford those final touches that can be so important to the finished product. Break your budget down in detail so you're less likely to go over it. Think about purchase price, stamp duty, insurance and costs for property improvements. And don't forget about the hidden costs like demolition and site clean up. An easy way to keep track of your renovation budget is with an app like Rapid Reno Mate.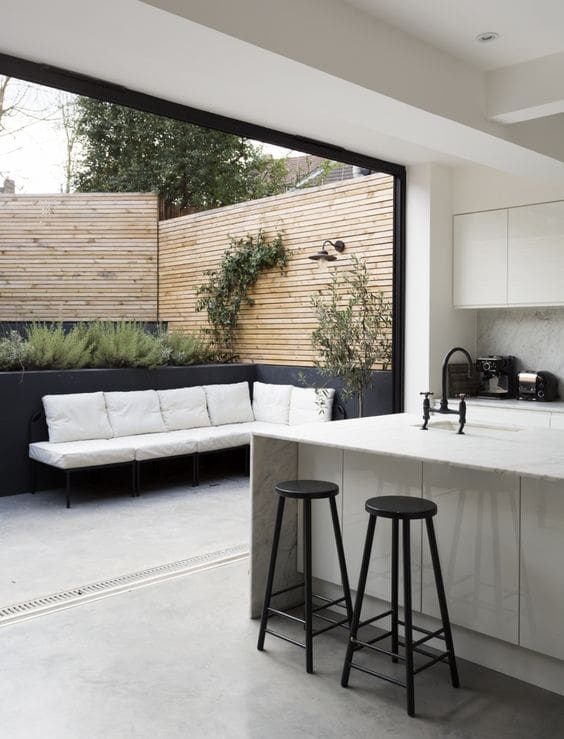 4. Believing a magic renovation profit percentage template exists
A reno myth that has long existed is that there is a some kind of magic renovation profit percentage template. Many novice renovators try to stick rigidly to a percentage template, such as spend $50,000 to make $150,000. Instead, they should be considering how much money they are willing to walk away with as profit from the renovation. It's about being really clear about your goals from the renovation and then you can literally do the math.
5. Not having a good team behind them
Finding the perfect team may take some time. This doesn't mean that you should delay the start of a project until you have found your A-Team. Some rookie renovators pick the first accountant that is listed in the Yellow Pages, just for the sake of having that tick in the box and rush into their renovation.
It is much more ideal to choose someone better suited to your goals and strategy. The easiest way to see this fit is obviously to work with them. After your first project it will be pretty clear if your chosen A-Team might need to a re-think.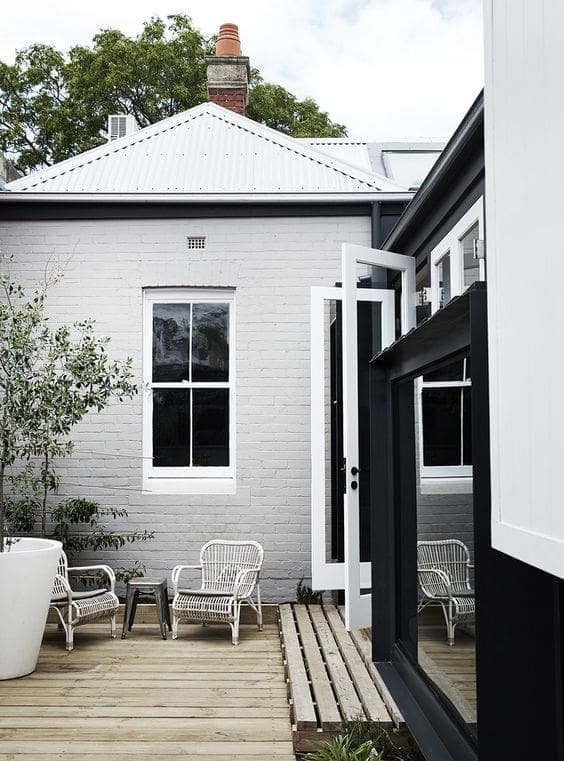 6. Neglecting the entrance of the property
It's important to have the perfect kitchen and bathroom but many renovators often forget about the initial presentation of their property. Your driveway, lawn and entry to your front door are all part of the first 60 seconds that guests will see and you only get one chance to set a first impression. Ensure your renovation plan includes the deck, veranda, door hardware and overall presentation of this space.
7. Not utilising every inch of property
Many properties have quirky and unused spaces that can be converted into valuable assets for the property. This could be as simple as adding a study nook to the end of the kitchen space or expanding the kitchen space to include an entertainer's island bench. Squeezing every last drop out of that floor plan to maximise value of your property is essential. Following these changes with styling to show off the space will seal the deal for great space utilisation.
8. Ignoring space medicine in the planning stage
An essential element to the planning of any space is the incorporation of space medicine. Space medicine is the impact that the environment has on the people living or visiting there. The environment we surround ourselves in has a direct impact on the way we think, feel and function. To incorporate space medicine into the renovation plan of a property you need to ensure there is plenty of natural light, a connection with nature, and minimal visual clutter.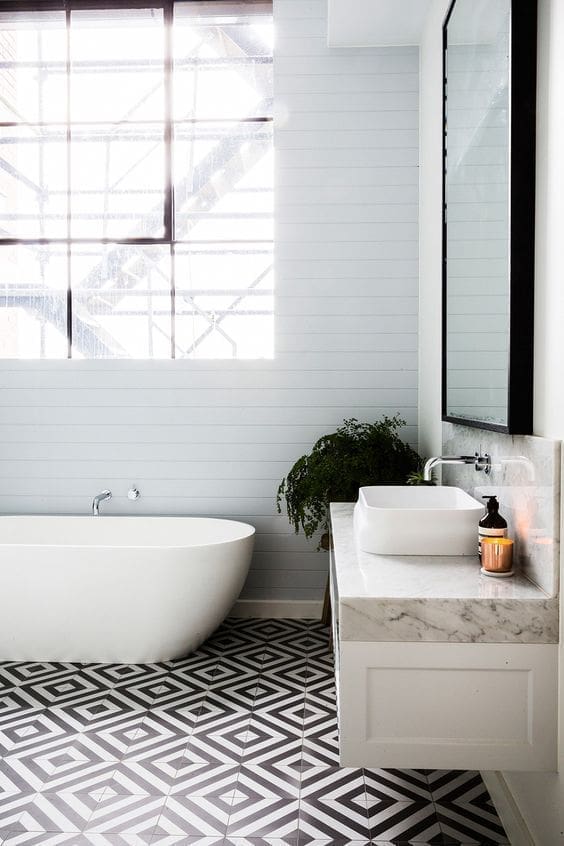 9. Poor quality work and finishes
Renovating is not about cutting corners or smoke and mirrors, it is about effective strategies that produce an appropriate finish for the home owner or target buyer. There is no room for shonky finishes or unsafe practices. Not only can it be down right dangerous but from a business perspective, producing bad product houses will soon catch up with you. Use quality trades, quality products and avoid cheap tricks or options to cut corners.
10. Replacing rather than repairing
Too often people are so keen to bust and tear, it is demolition fever in some cases. In many cases people throw the baby and the bathwater out way too early! It is essential that one of your first steps when putting together your renovation plan is to see what is in tact and what can stay. This is a fine line obviously…. you must make sure that you are not just being all sentimental and going too far with the restoration and associated costs. But if those existing bathroom floor tiles will work with the new look, why remove them? Product and time are money!
About Naomi Findlay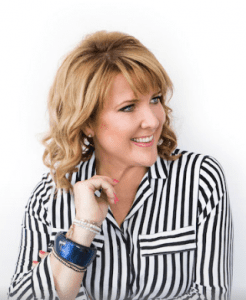 Naomi Findlay is Australia's Rapid Renovation Expert and she loves helping everyday people create a profit when renovating property. If you are ready to learn how to create a six figure income renovating property then learn how to choose the right property with her FREE success tips resource here https://www.naomifindlay.com/renovation-ebook
Web: www.naomifindlay.com
Facebook: facebook.com/naomifindlayofficial
Instagram: @naomifindlayofficial
This article was first shared in August 2018