Supported by Ardex
Without a doubt, every week I get questions around grout. It seems there's a serious lack of good information out there to help people make informed and confident decisions on the type of grout — especially the colour of grout — they should use. Or worse yet, people aren't aware of how important grout choice is and leave the decision up to their tiler who will often select a cheap, low-quality grout to save costs in the wrong colour shade.
Your grout choice is just as important as your tile choice to achieve a great tile finish. Get the colour, joint size or quality of grout wrong and you'll be left with obvious and unsightly lines between your tiles that could crack or discolour.
I've seen more than my fair share of botched tiling work that's a result of bad grout choices and I want to help you avoid those mistakes. In this article, I share everything you need to know about picking the right grout starting with colour choice.
Watch the video below and keep reading for my advice on selecting the right type of grout.
Related article: What size should I make my tile grout joints
Related article: Gina's bathroom renovation reveal: Take a peek around my new bathroom
How to pick the right grout colour
Step 1: Decide on the type of grout
Once you've picked your tiles comes the often-challenging task of picking your grout colour.
The first step is to decide on the type of grout you will use as the colour options change between grout types i.e. some types of grouts have 15 or more colours to choose from while others have only a handful of colours.
Most likely you will use a regular grout, such as Ardex FG 8 which suits 1-8mm tile joints, but increasingly for mosaic tiles people are using epoxy grouts, such as Ardex WA or EG 15. Epoxy grouts are gaining popularity as they are almost stain-proof — perfect for kitchen splashbacks or in showers. For external areas, such as between cobblestones or around pools, a more sandy grout such as Ardex WJ50 would be needed.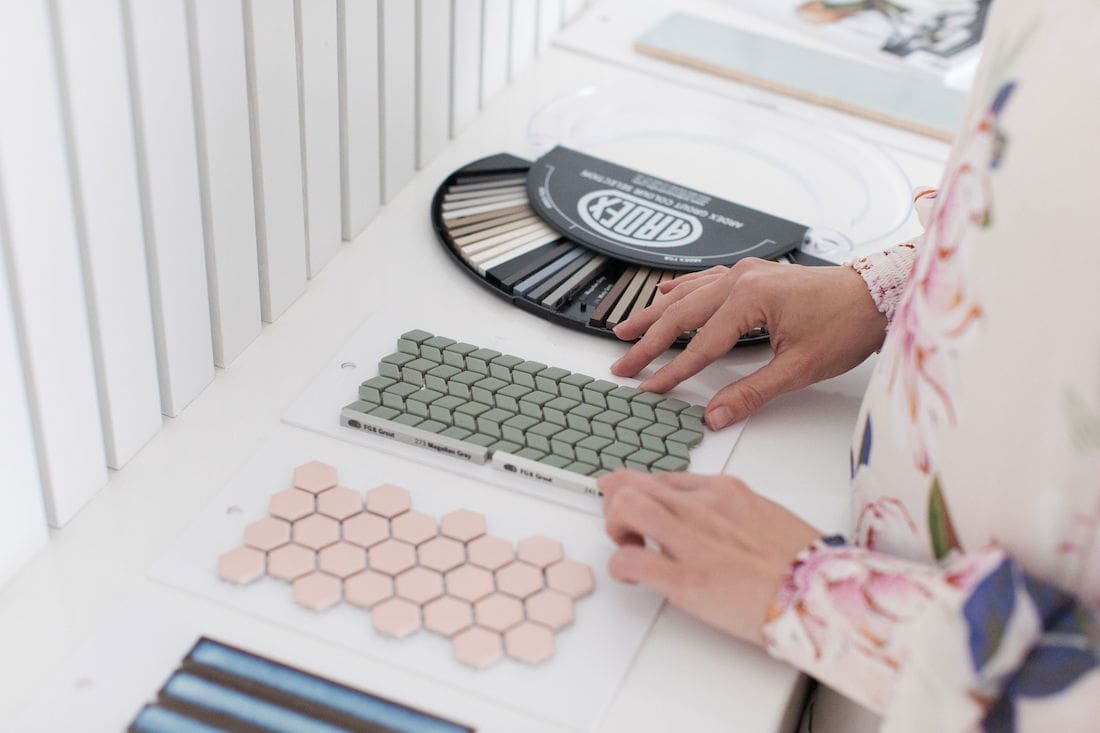 Step 2: Decide if you want your grout to contrast or complement
When you know what type of grout you'll use, it's time to look at the colour chart. You need to decide if you want your grout colour to contrast (stand out) or complement (drop away).
Contrasting grout colours, such as a dark grey grout with a white tile, is a design statement suited to a range of interior styles like 'Industrial'. While people often think a black grout should be used here, I suggest using Slate grey instead. It still offers plenty of punch but isn't as harsh.
There are several situations where people would want to use a contrasting grout colour to stand out, including:
using a dark grout around a light tile to emphasise the shape of the tile, such as a dark grout around a white hexagon tile
selecting a coloured grout such as 'Pewter Blue' or 'French Vanilla' with a white or contrasting coloured tile to achieve an architectural look, and
using a dark grout around a light tile to achieve a particular interior style.
Coloured grouts aren't for the faint hearted but are an affordable way to add design edge to a space. It's also more cost effective to change grout colour down the track than tiles if you decide on a change.
Most of the time, people look for grouts that complement their tile to create a uniform, seamless finish. For example, a soft grey grout to blend with their grey floor tile.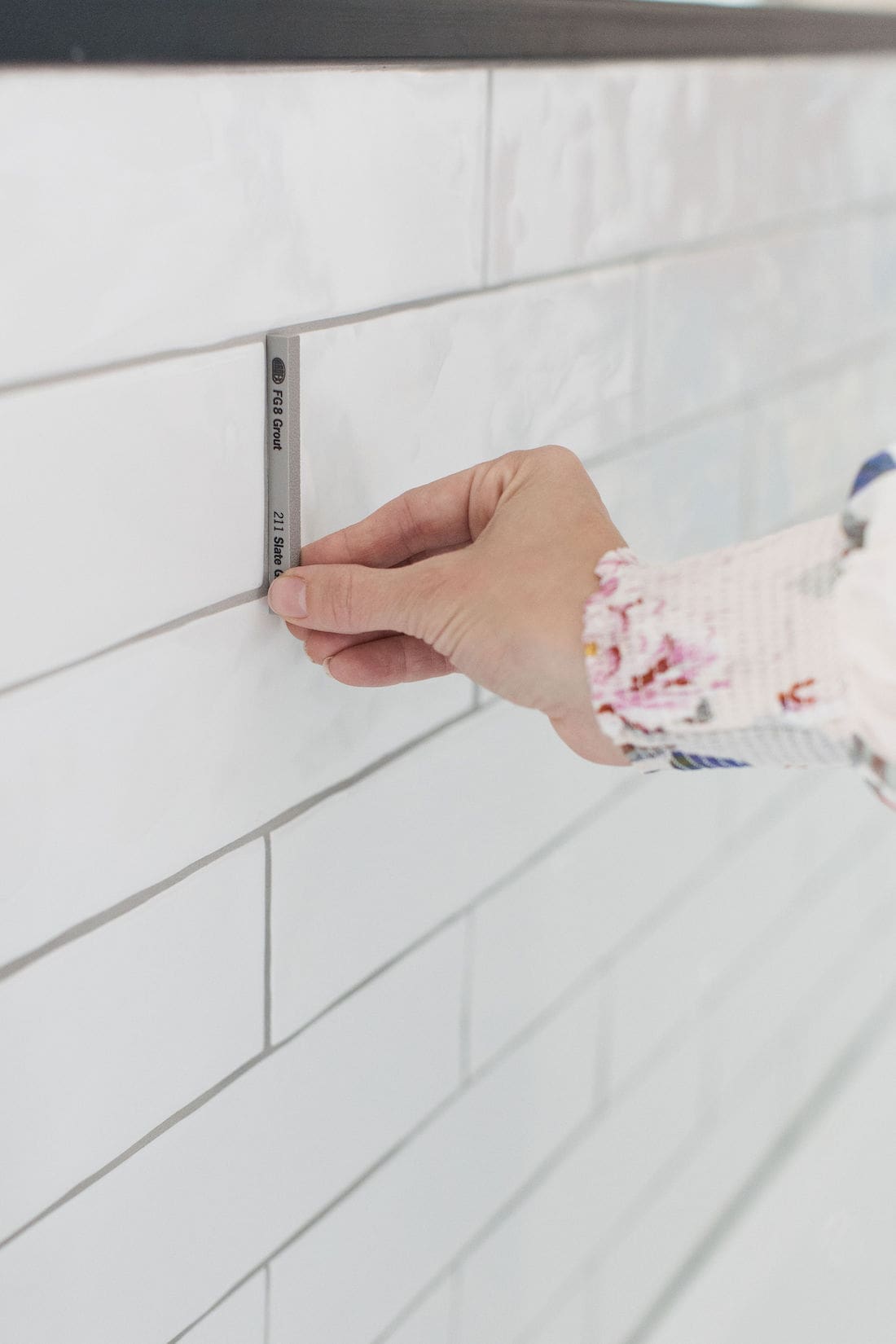 Step 3: How to get the shade right
It's best to have a full size sample of your tile, rather than just a chip, and use a grout colour chart so you can see how they different grout colour swatches look against your tile.
Generally, you would match grout as closely as possible to your tile. Remember, it's always best to go one shade lighter than darker.
If you've selected a coloured tile, such as a blue mosaic, please don't make the mistake of using a blue grout — this is where you don't want to match your tile and grout. Instead, consider using a warmer, neutral colour such as 'Magellan Grey'. When it comes to colourful mosaics, you want to see the shape and pattern of the tile so a soft contrast is best.
If you're looking for a grout colour for wall tiles, you may want to take a cue from the floor tile. For example, if you were using a green coloured mosaic feature wall and had a dark grey floor tile, you may want to use a dark grey grout around the green tiles to create a stronger connection between the two surfaces.
If you'd like to visualise how a particular grout colour would look with your tile colour, pop onto the Ardex website and use their grout visualiser tool, or ask to use the grout colour chart at your local Ardex stockist.
Hot tip: if you are using a natural white marble tile, you can't go wrong with 'Misty Grey'. In fact, 'Misty Grey' is my go-to colour when I'm often in doubt as it tends to pick up on the colours of the tiles around it.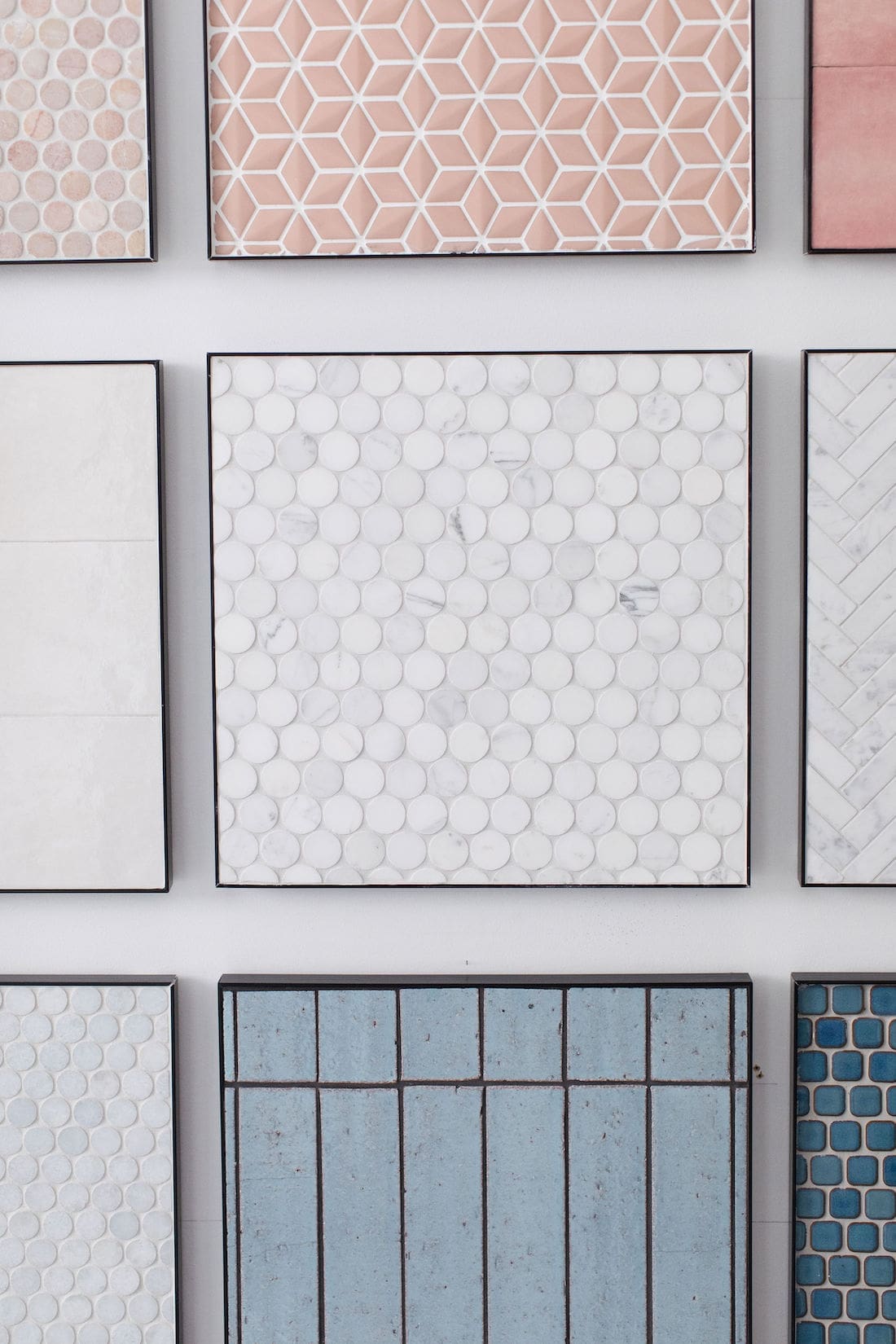 Will grout discolour or get mouldy?
I can't tell you how many times I've heard the question "Will grout discolour or get mouldy?". Some people feel so strongly about the difficulty of keeping grout clean that they rule out using any mosaic tiles just to avoid issues.
Grout mould
While it's true that low-quality grouts can be difficult keep clean, there are high quality grouts available that don't have these issues — and even have mould resistant and water repellent properties, such as Ardex F8.
I've used a Ardex F8 in 'White' around the subway tiles in my bathroom, including in my shower, and 7 years on I haven't had any issues with mould or keeping these grout joints clean.
So rather than sacrificing those beautiful feature tiles you may be considering, I suggest changing your grout choice!
There is also a different type of grout called Epoxy grout, which virtually eliminates the issue of grout mould and I talk more about Epoxy grout below.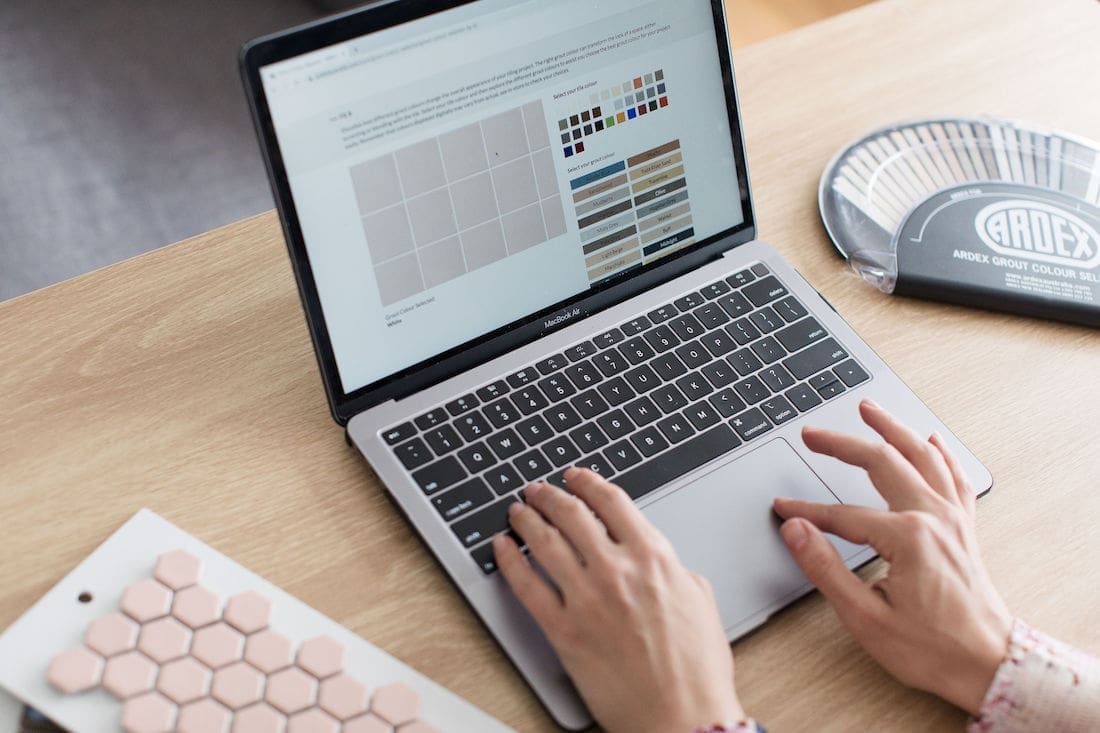 Grout discolouration
Discolouration is patchiness or a chalky appearance of grout and can be caused by a few things but mainly incorrect mixing. Because grout is sold as a powder and mixed with water before being applied, it relies on the person mixing the product to get the ratio right and to mix thoroughly. It can also happen if too much water is used during clean up so it's important to go with an experienced tiler who knows the right method.
Grout cracking
In my opinion, nothing looks worse than cracked grout. This is where you'll really notice the difference between a regular grout and a high-quality grout. Grout is cementitious but high-quality grouts have less fillers and more polymer to strengthen and fortify, significantly reducing the likelihood of cracking. If your grout cracks, eventually you'll need to remove the grout and reapply it — costing you time and money so it's best to get it right the first time.
To prevent cracking, it's also important to make sure you're tiling onto the right type of surface as movement underneath tiles will almost always result in cracking — even if a high-quality grout is used. If in doubt, Ardex has an excellent technical support team that can help.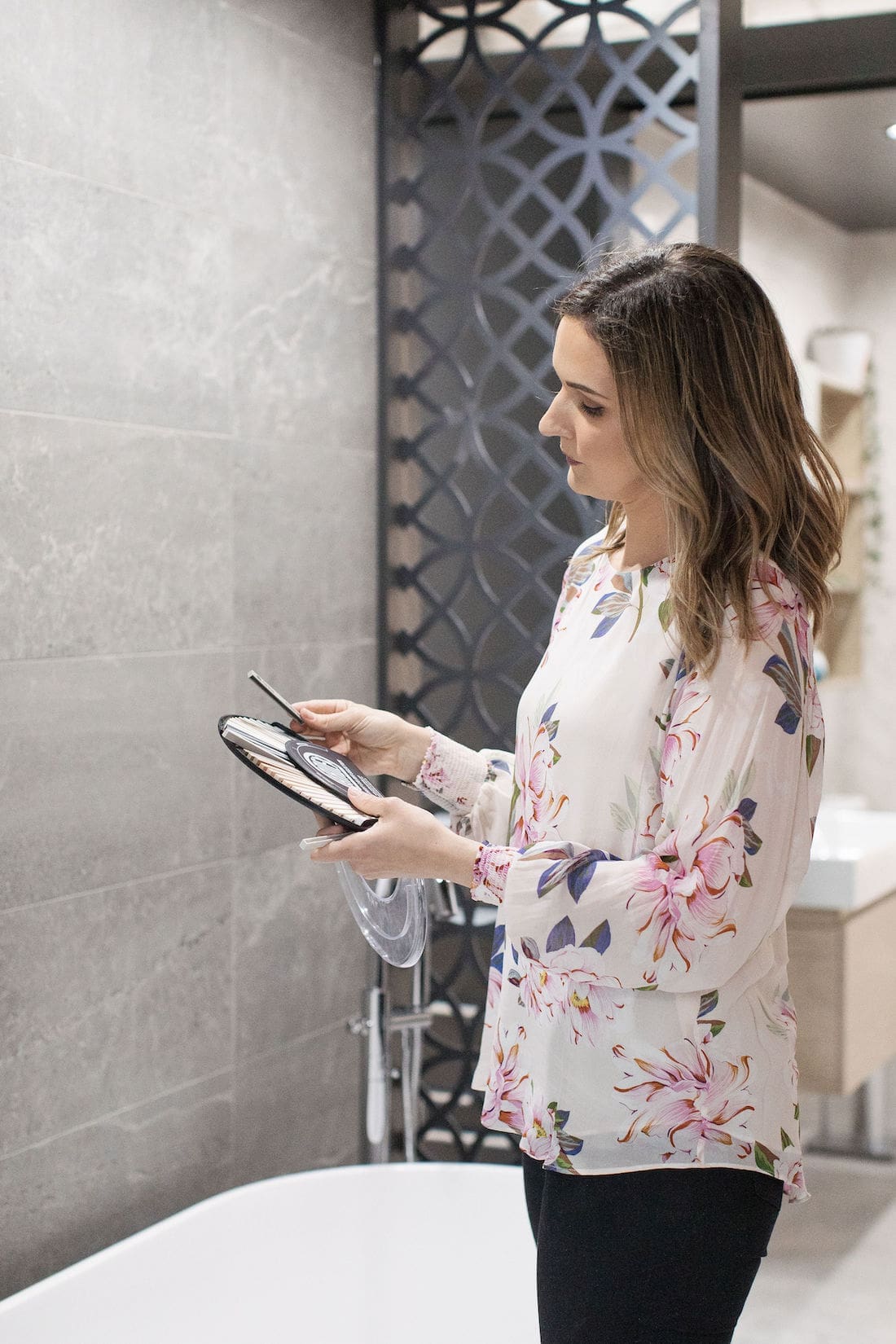 What is Epoxy grout?
You may have heard the term epoxy grout used recently and there's plenty of reason why it's creating buzz — a new type of grout that is virtually stain-proof, easy to clean and less likely to crack.
So what is epoxy grout?
Most grouts are cement-based and by nature, absorb water which is why they can stain, discolour and crack. Epoxy grouts are high performance grouts made from epoxy resins and a filler powder that make it extremely durable.
Although epoxy grouts are designed for situations that require strict standards of hygiene, such as hospitals, or chemical and physical resistance, such as around pools, increasingly we're seeing this type of grout used in residential areas — particularly for kitchen splashbacks and in showers.
While earlier formulas of epoxy grout were difficult to work with and only had limited colour options, new products such as Ardex EG15 are changing that with many colours to choose from, including light, mid and dark greys.
Imagine never having to worry about mould, stains or discolouration in the shower? Or oil and tomato stains on your kitchen splashback? This is when you would ask your tiler to use an epoxy grout.
You should know that this product, being a high-performance product, is more expensive but 'Do it once and do it right'.
I hope this quick guide on picking the right grout has been useful. You can find loads more information on the Ardex website.
This article was first published in March 2020 and continues to be updated with the latest information and images