If you're a Blockhead like us, you will have definitely seen the work of the talented lady we're introducing you to today.
Kelly Searl is the designer behind Pony Rider, a contemporary Australian textiles brand, and we sat down with her to hear about her journey and what's in store next.
Can you tell us about Pony Rider?
"I set up Pony Rider in 2009. After my second child, I decided to move into homewares. The homewares market was pretty flat at the time and I wanted to inject fresh designs," says Kelly.
"Before that I was a designer in the fashion industry for years and prior to that I worked in advertising, so my design background spans more than 20 years.
"Pony Rider is all about creating authentic, one-off pieces. We work hard to create new stuff all the time and can see how our unique designs have inspired other brands.
"As hard as it can be to always create new, rather than reproduce existing lines, it's what sets us apart and constantly challenges us to be on the forefront.
We also focus on local production. We work with Australian mills and use Australian Marino wool to create many of our products. It makes it difficult for us to have a commercially competitive price point but it's something we're really proud of.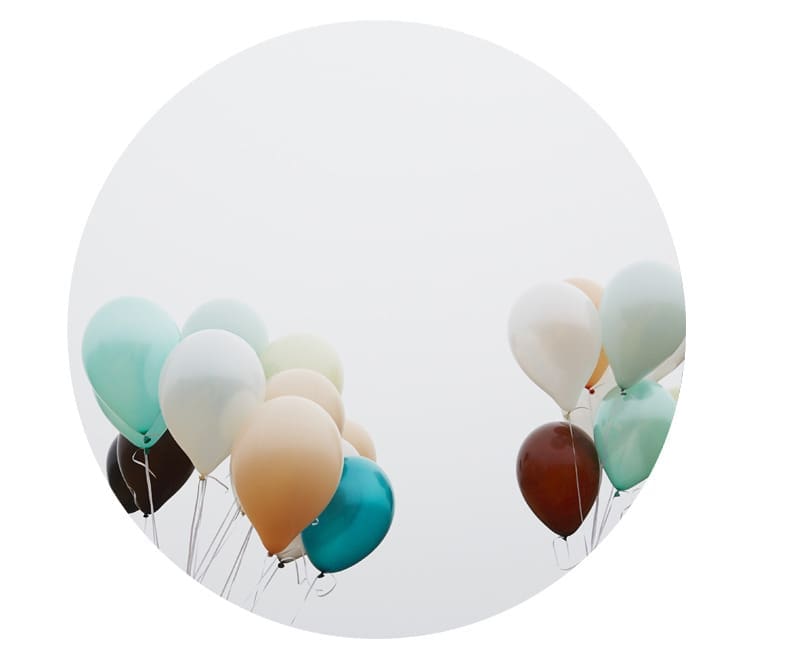 Many of the items in your collection are named after places abroad and animals, is that what inspires you the most?
"Nature is a big thing for me, it's close to my heart," says Kelly.
"You often find hard surfaces and patterns in interiors and I like to soften things with images to create pieces that evoke a mood, like happy or wanderlust."
Talking about travels, you're about to launch your first rug collaboration with The Rug Collection as part of their Art Series. How did that opportunity come about?
"The guys at The Rug Collection approached me to collaborate on the Art Series, which features the designs of some amazing artists and designers including Katie McKinnon, Beastman, Rebecca Judd and Home-Work.
"Each artist has created two distinctive rugs to reflect their individual style and creative vision.
"My rugs are called Mexican Traveller and Mexican Misfit and my designs were inspired by the colours of Mexico.
"I thought it would be a great opportunity to translate my designs onto a different medium and I'm so happy with the results that I've even considered starting our own rugs."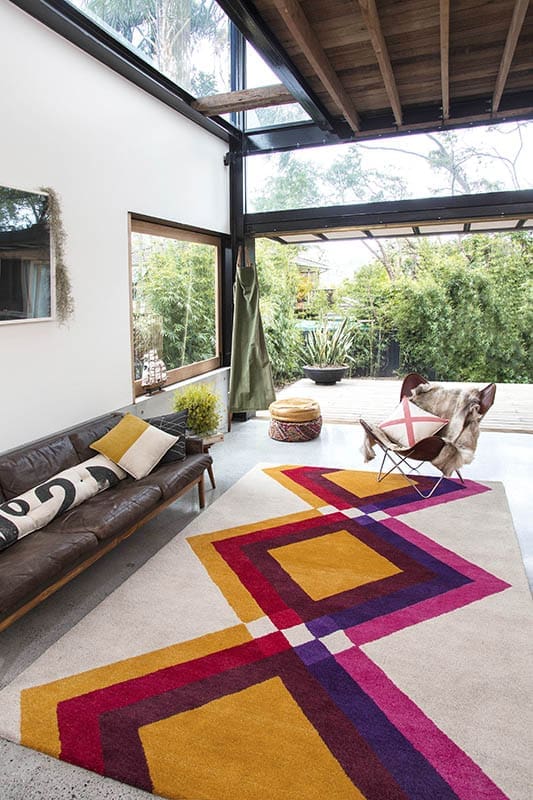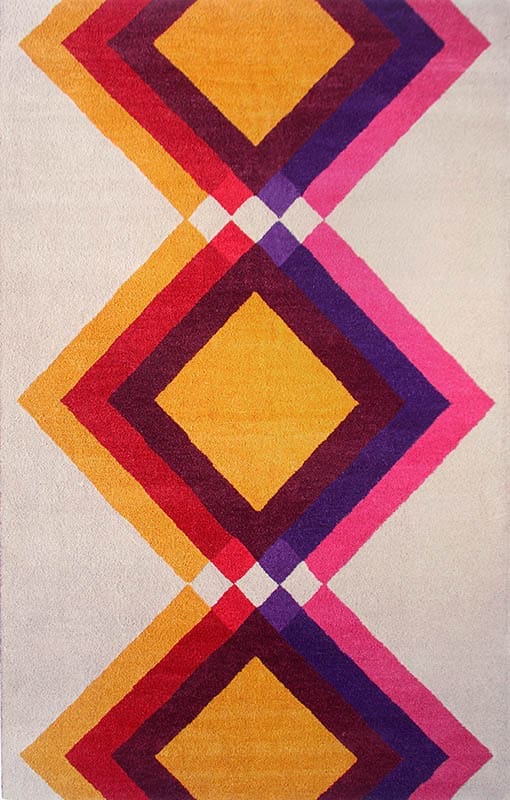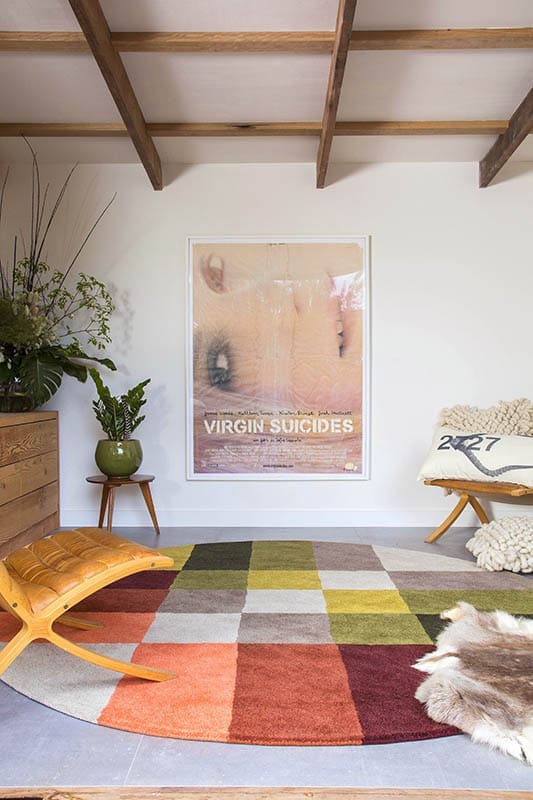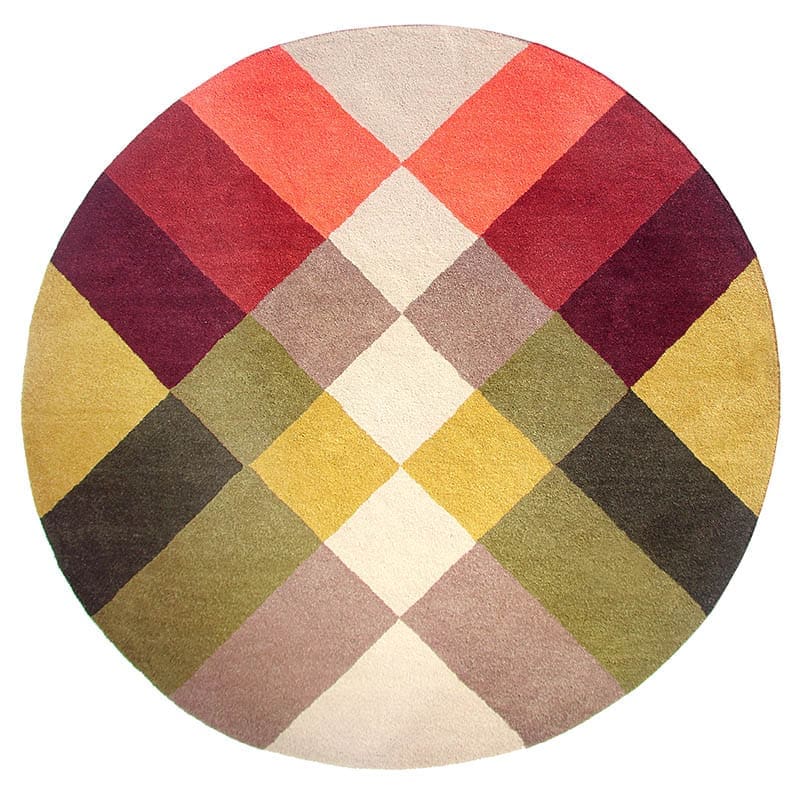 Just these past weeks we've seen several of your pieces appear on The Block television show, how has that kind of exposure affected you?
"To have the backing of the television show, as well as other major brands and stylists, has been amazing. It's a major part of what's helped us expand our business over the years.
"In particular, the interest we've received from press has helped us enter the commercial market," says Kelly.
We're doing a lot of commercial work now and it's a sector that's growing strongly.
"I can't give too much away about the project I'm currently working on but I recently worked with QT hotel at Falls Creek creating cushions and wall dots throughout the hotel, and at QT in Canberra creating custom chairs and linen for every room."
Wow, that sounds like a huge project. Looking at the year ahead, can you let us in on what you'll be working on next?
"We've got a balance going on with new commercial jobs coming up as well as our bread and butter work of two new Pony Rider collections each year.
"Each of those collections are unique and once the items are sold out, they're gone! I rarely do reruns, only on those 'X' cushions that people love so much but I mix it up by doing new colours.
"I'm also working on a new collection of one-off artworks. These will be massive custom fabric flags that people can hang in their home like wall art. We're really excited about that and giving people the opportunity to buy one-off pieces.
"We're also launching a beach collection with beach towels and accessories."
Looks like 2015 is going to be Pony Rider's biggest year yet! You heard those scoops here on SC first 😉
To see more of Pony Rider's work, check out their website or connect on Instagram. You can also shop the Art Series rug collection online or view the Art Series at the Tacit Gallery in Abbotsford, VIC, where the rugs will be on show to the public from 5-23 March 2015.