Creating a lasting impact and standing out amongst the sea of fast-furniture pieces are the handcrafted gems from Al + Imo. Australian made furniture, created with love, care and sustainability in mind, these are pieces that will stand the test of time.
We sat down with Imogen (aka Imo), one half of this talented duo to hear how they started their business from a moment of pure joy.
Related article: Creating family heirlooms: Handcrafted Australian made products by Atley.co
Related article: The myriad of creativity and colour that is Sage x Clare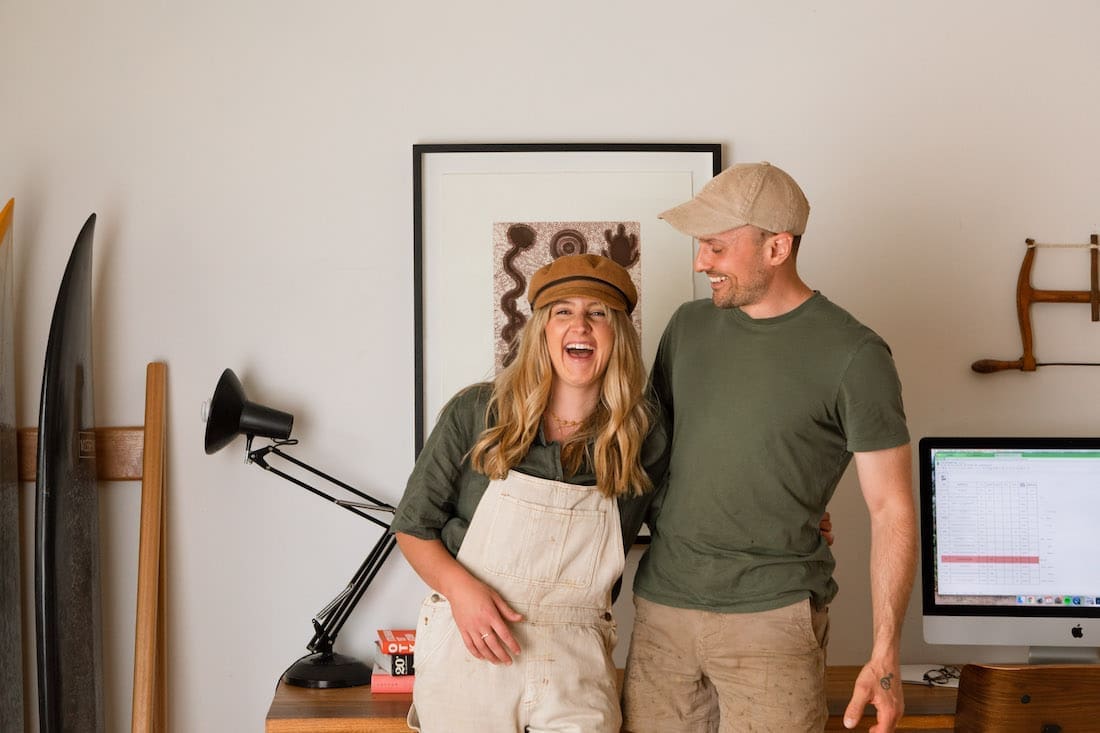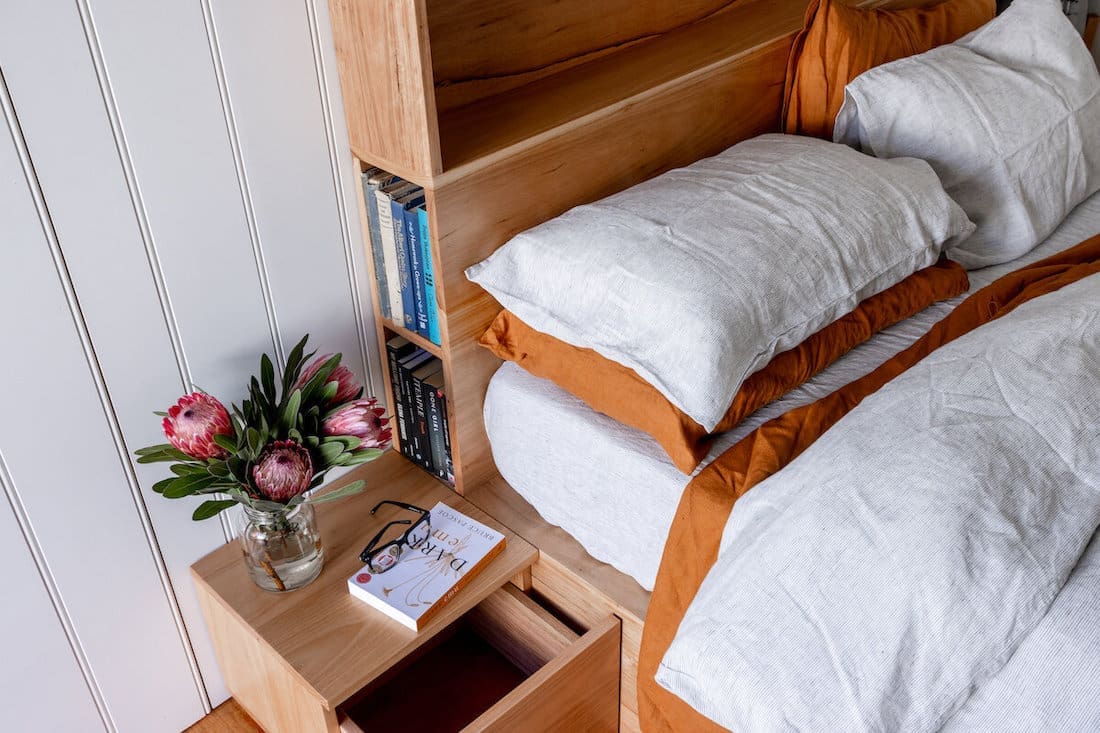 With Al as a carpenter by trade, the creation of Al + Imo was a happy accident.
"We — Al + Imo — are a husband and wife duo based on the surf coast of Victoria," says Imo.
"We recently added an extra two to our family with the arrival of our beautiful 8 month old daughter Marigold (Goldie) and a mini groodle pup named Edwina. They both arrived in the same week which definitely wasn't part of the original plan, but we wouldn't change it for the world!
"Al + Imo really was an accident! Al was a carpenter by trade and agreed to build us a bed frame as at the time, we couldn't afford any of the furniture we liked. We built our first bed in our inner-city sharehouse carport, with basic carpentry tools and no plan!
"From there, we built beds for family and friends until we decided to try and turn it into a business!"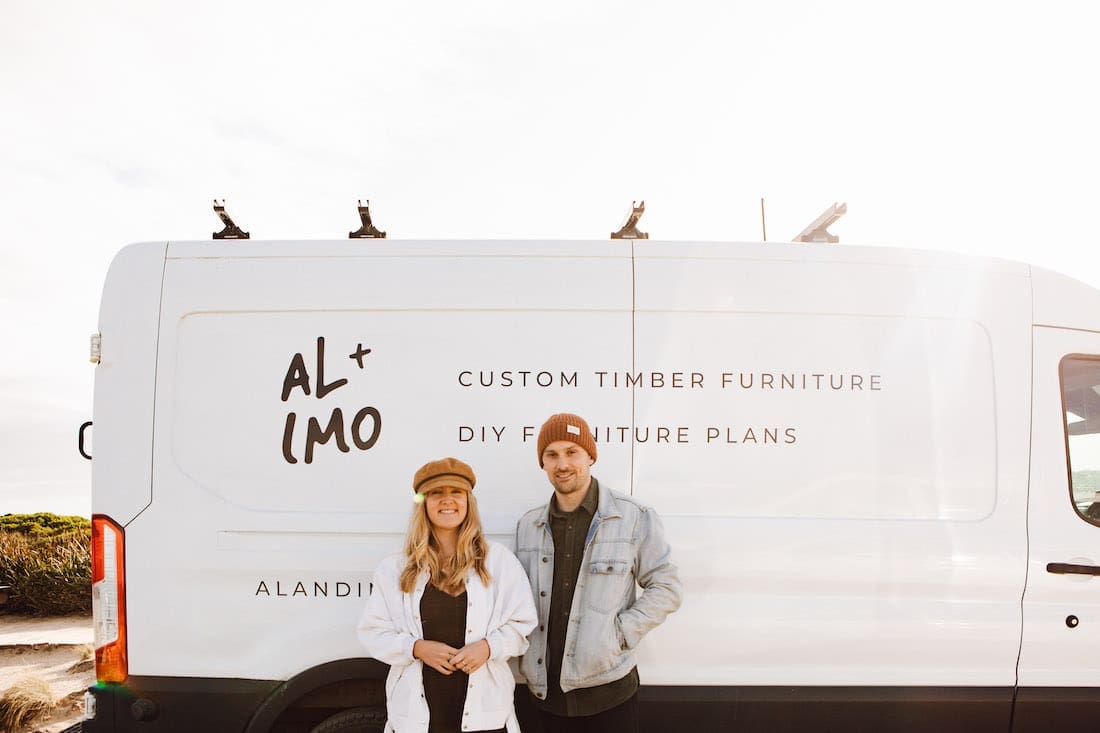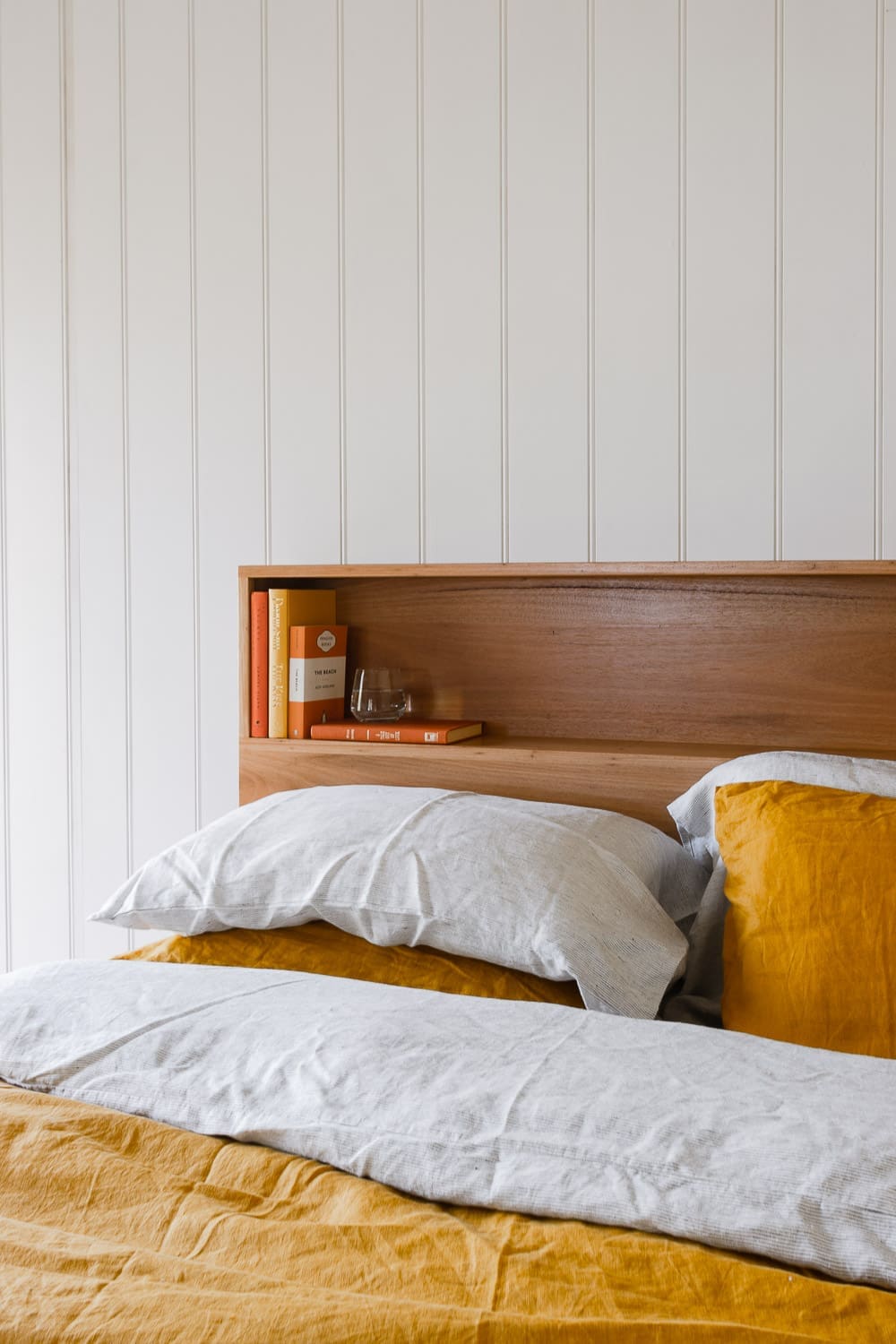 Creating Australian made furniture and custom pieces is a slow process, but one done with nothing but care and love.
"We specialise in making timber bed frames and bedroom furniture. Our pieces are made with locally sourced Australian hardwoods and every item is handcrafted by Al," explains Imo.
"We love that our customers are dedicated to sustainable living and are willing to invest in our pieces. They're so understanding and willing to wait the long lead times for our beds because each and every one is handmade to order by Al.
"Our goal in life is to create, live and inspire which is why you'll find much more than furniture on our website."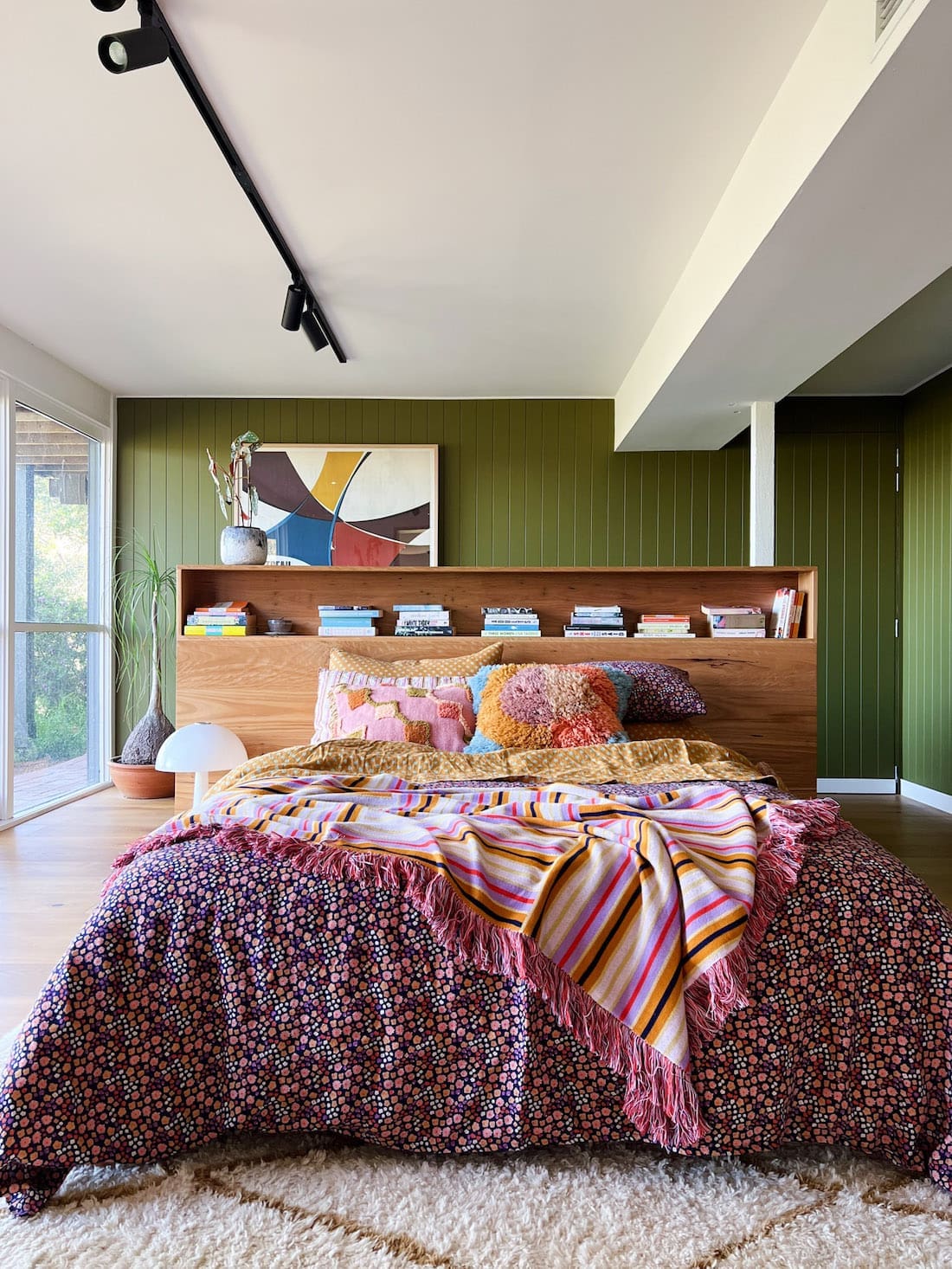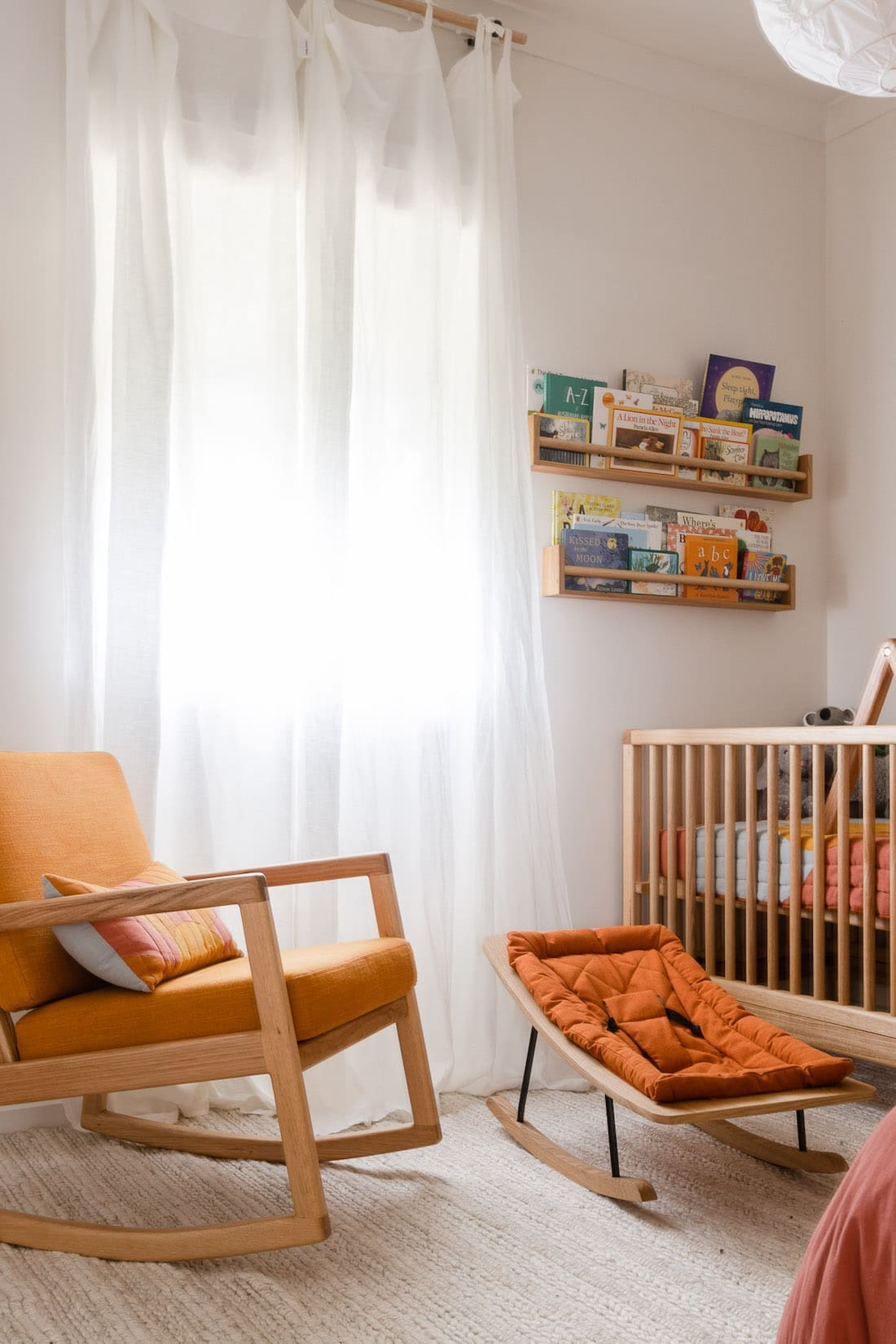 The range of pieces from Al + Imo is as much about practicality as it is beauty and craftsmanship.
"Al's background in carpentry has definitely defined our style. It's simple, with a focus on functionality which is why you'll find a lot of our beds have storage in the bases," says Imo.
"Our most popular Bookshelf Series features beds with bookshelf headboards. These are ideal for small bedrooms if you don't have the space for bedside tables.
"I also love the rocking chair, cot, change table tray and drawers. We designed and built these while I was heavily pregnant. Al and I spent my third trimester together in the workshop making all of our nursery furniture. In hindsight that time together just the two of us will always hold a special place in my memories.
"In terms of favourite customer furniture pieces, we built an awesome bed for Phoebe and Chris. They're from Melbourne homewares label Sage x Clare. We worked with them to create a large free-standing bed with a desk in the back. It's the ultimate working from home set up and has an incredible view out amongst the gumtrees.
"Al is an incredibly talented maker. To be able to walk out to the workshop with an idea and for him to bring it to life is pretty amazing. I'm very grateful for the creative partnership we have together."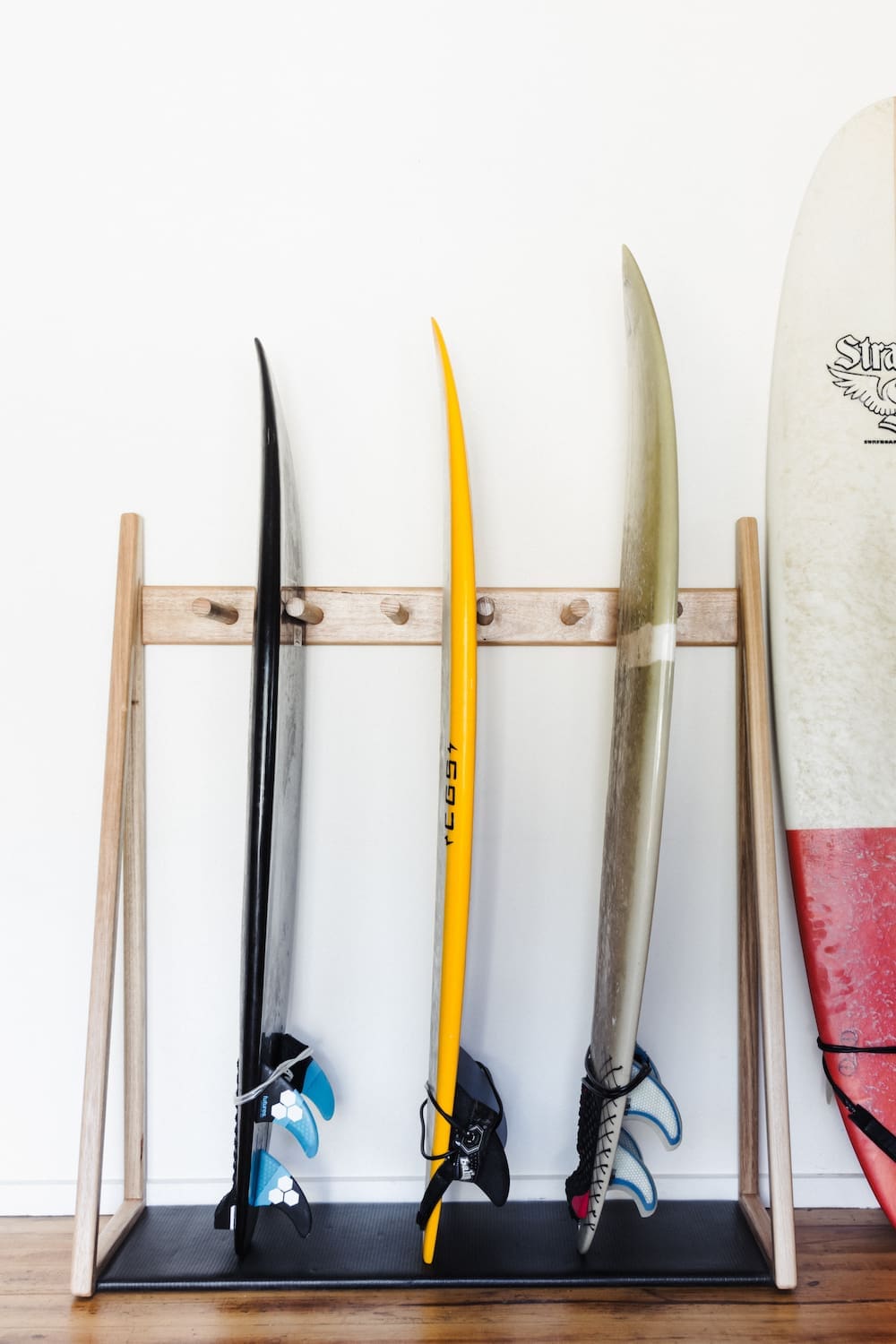 As a way of staying connected with others during the 2020 lockdowns, Al + Imo started filming DIY projects to share and inspire creativity.
"The DIY projects started with a surfboard rack because I was so over having Al's boards laying against every wall in the house," recalls Imo with a laugh.
"We decided to film the process and create plans for people to follow. We really wanted a way of staying connected to our community.
"Since then, the project has been downloaded over 4,000 times. It's been made in all corners of the world including Hawaii, France, the Swiss Alps, Bali, Portugal and Japan!
"It's been a really exciting addition to our business. We have loads more DIY projects planned for 2022 as we build our new home.
"We've also recently launched a Podcast, 'Talkshop: The Workshop Talkshow by Al + Imo'. This is where we take our listeners behind the scenes of our business and relationship.
"We chat about how to keep a positive and healthy mindset. How we started, and are growing our furniture making business while building our dream life along the way. It's been an amazing way to connect with people! Plus it's nice to feel a sense of community, considering the past 2 years we've had!"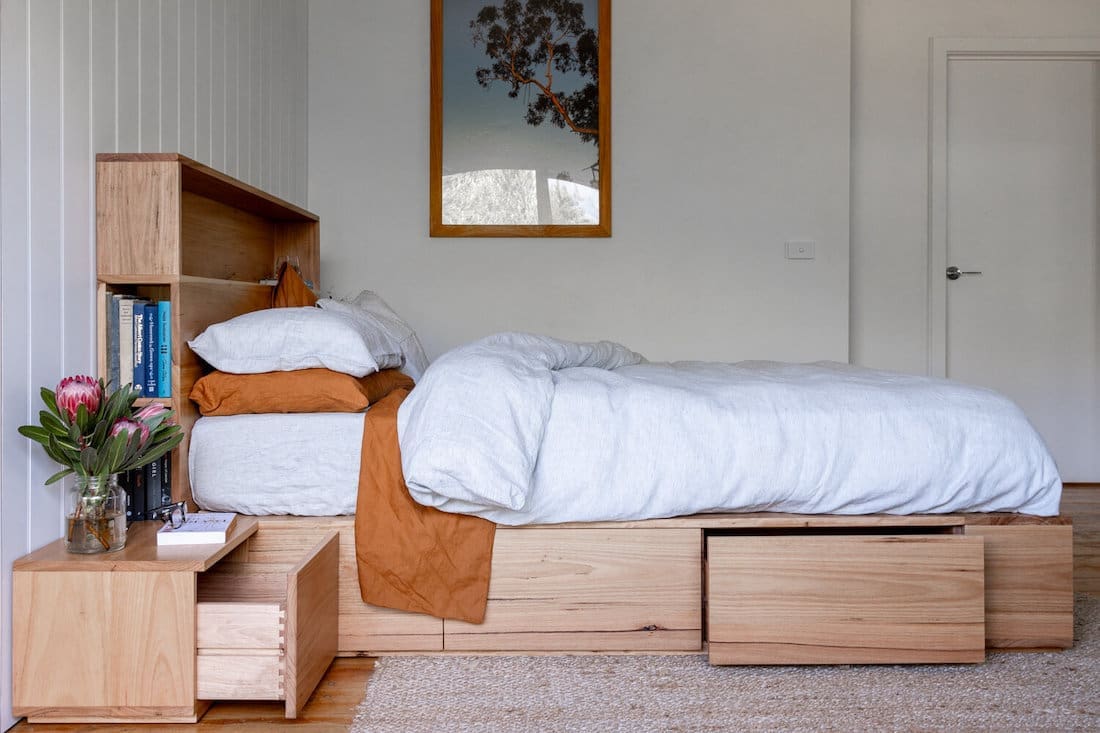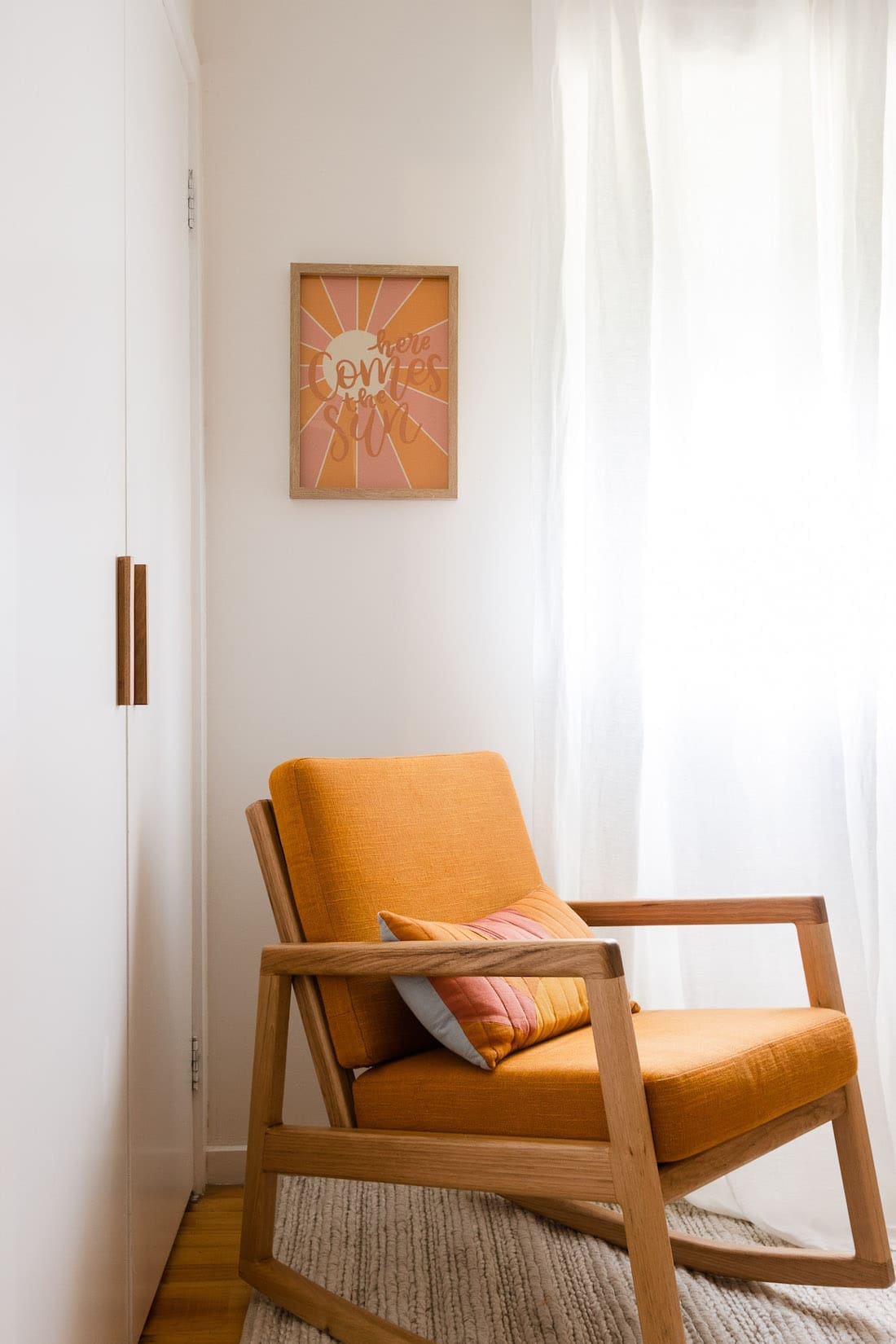 The future looks bright and busy for this husband and wife duo. As if a successful furniture business, new family members, podcast series and DIY projects weren't enough already!
"We've just launched a new business called Furniture Friends. It's a series of online course designed to help other makers turn their passion into profit," says Imo excitedly.
"We know that when a customer invests in a handmade piece of furniture they're less likely to throw it away. It's our mission to see more custom furniture in people's homes across the world and less crap in landfill.
"Rather than expanding and producing more furniture ourselves, we know we can have more of a global impact if we use our skills to help other makers successfully run their businesses.
Massive thank you to Imo for sharing the story of Al + Imo with us. To discover more about this wonderful small business, including their DIY projects and their own range of Australian made furniture, visit their website or Instagram page. You can also check out the Furniture Friends website to learn more about their exciting new venture.