If wavy homewares, recycled materials or reclaimed timbers are your vibe, you're going to love today's makers! TS Makers' are a husband and wife duo (plus Ned, their cute-as cattle dog sidekick!) who produce small batch artisan creations.
We chat with designer Sarah Ford to learn how much time, heart and soul goes into each and every handcrafted piece.
Related article: Al + Imo: Creating beautiful and sustainable Australian made furniture
Related article: An interview with artist Lilli Waters: Photography art that's so much more than 50 Shades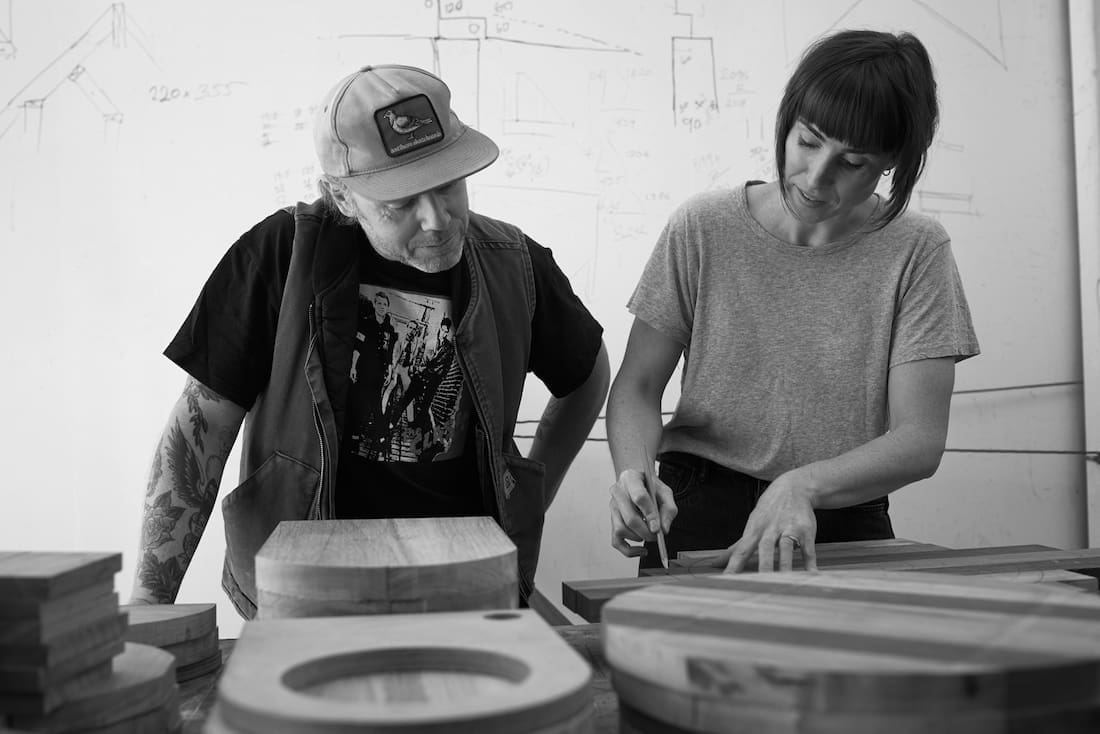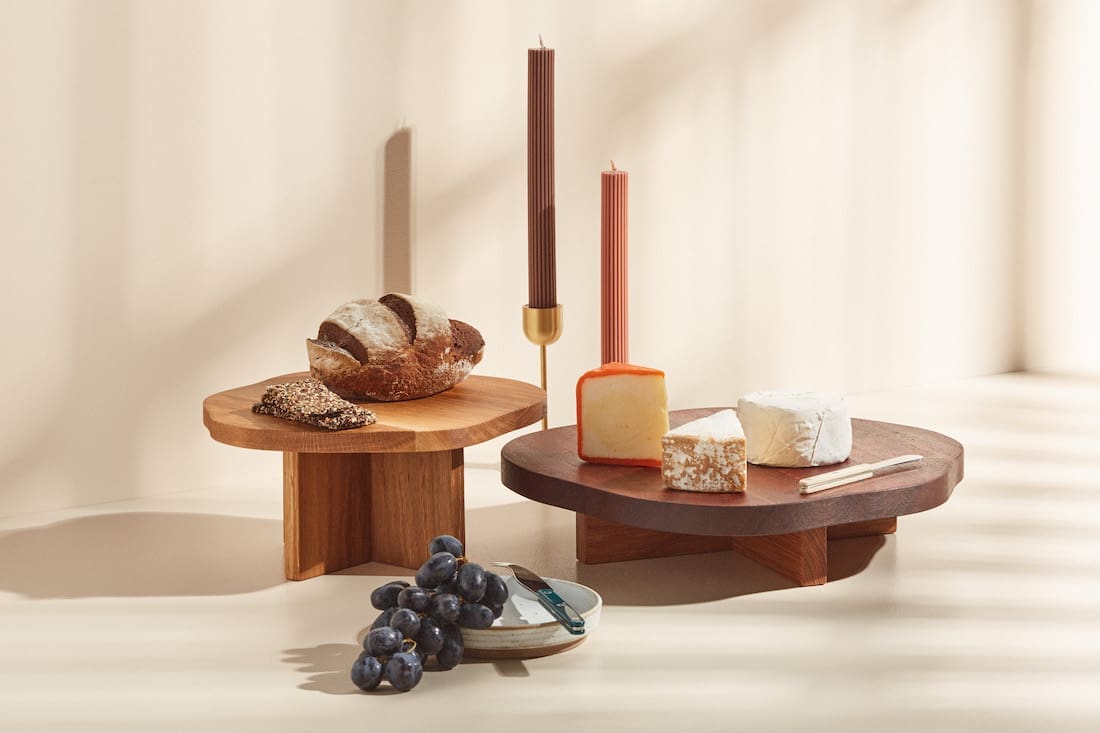 Passionate, talented crafters, Sarah and Tim started TS Makers' purely for the joy of it.
"TS Makers' is made up of my husband Tim, myself and our cattle dog Ned," smiles Sarah.
"We handcraft timber servingware including serving boards, cake stands and trivets. We make them in our Marrickville workshop from a mix of reclaimed and sustainable Australian hardwoods.
"TS Makers' started in 2019. Tim has a carpentry background and I come from design and retail. We wanted to do something together, in our style. After coming across some old hardwood library countertops we thought, 'You could make beautiful serving boards out of this.' This idea is what started it all, so we decided to try and build a business out of it.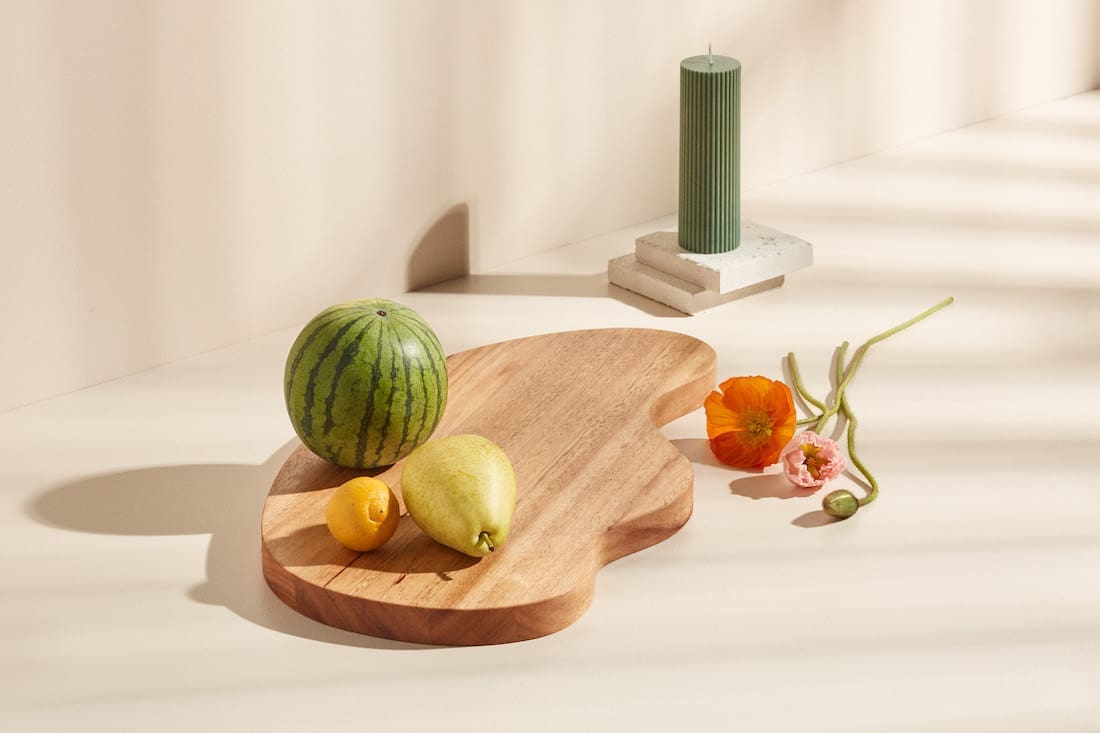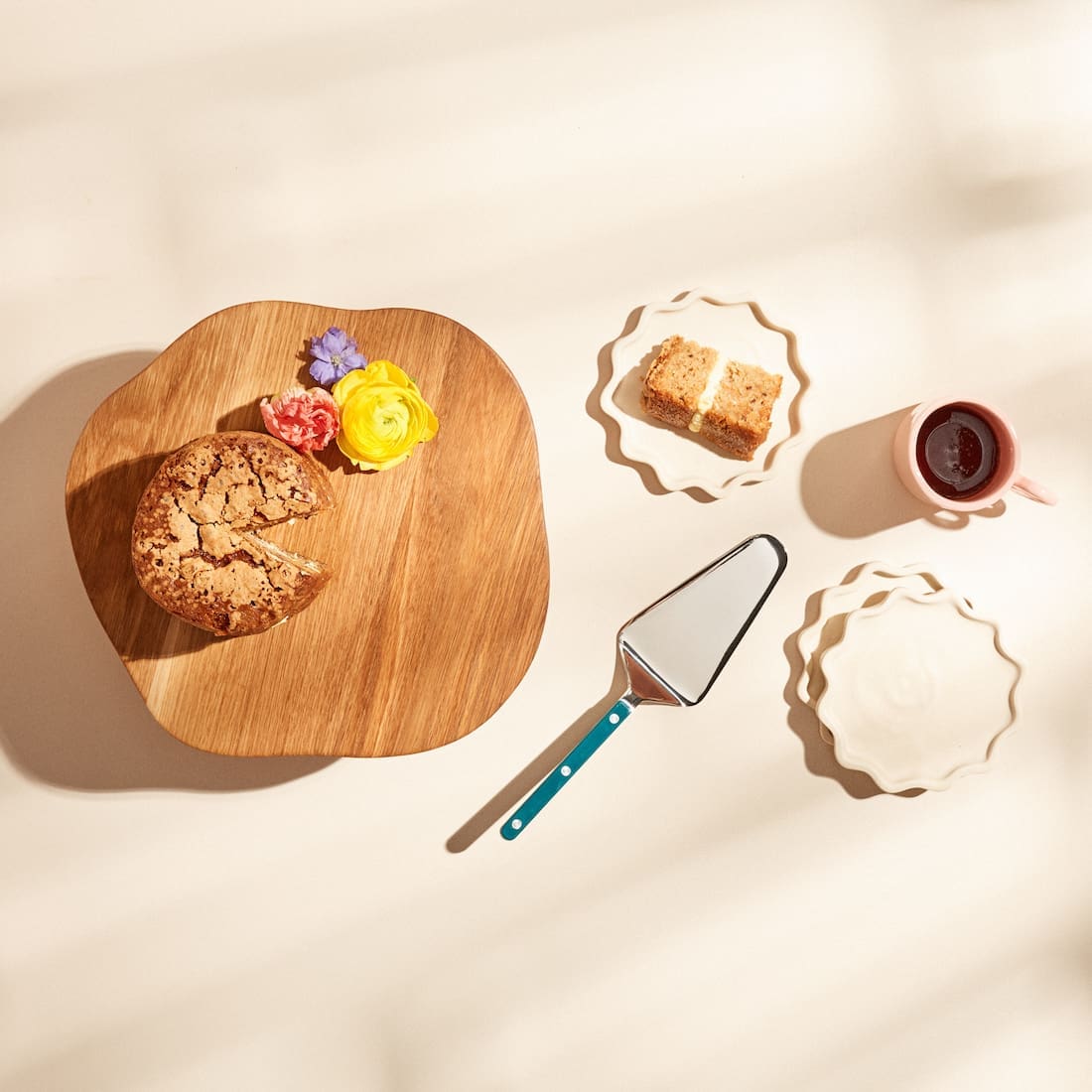 Recycled materials and reclaimed Australian timbers is what makes TS Makers' pieces so unique.
"Our core range features hardwood serving boards, cake stands and trivets in a mix of abstract and modern shapes. Each range is a small batch," explains Sarah.
"Because we work with reclaimed materials, it means that once a style or colour is gone we will likely never find that same timber again. Using Australian hardwoods is very important to us. We have an incredible mix of species here and it's been such a fun journey discovering what we have along the way.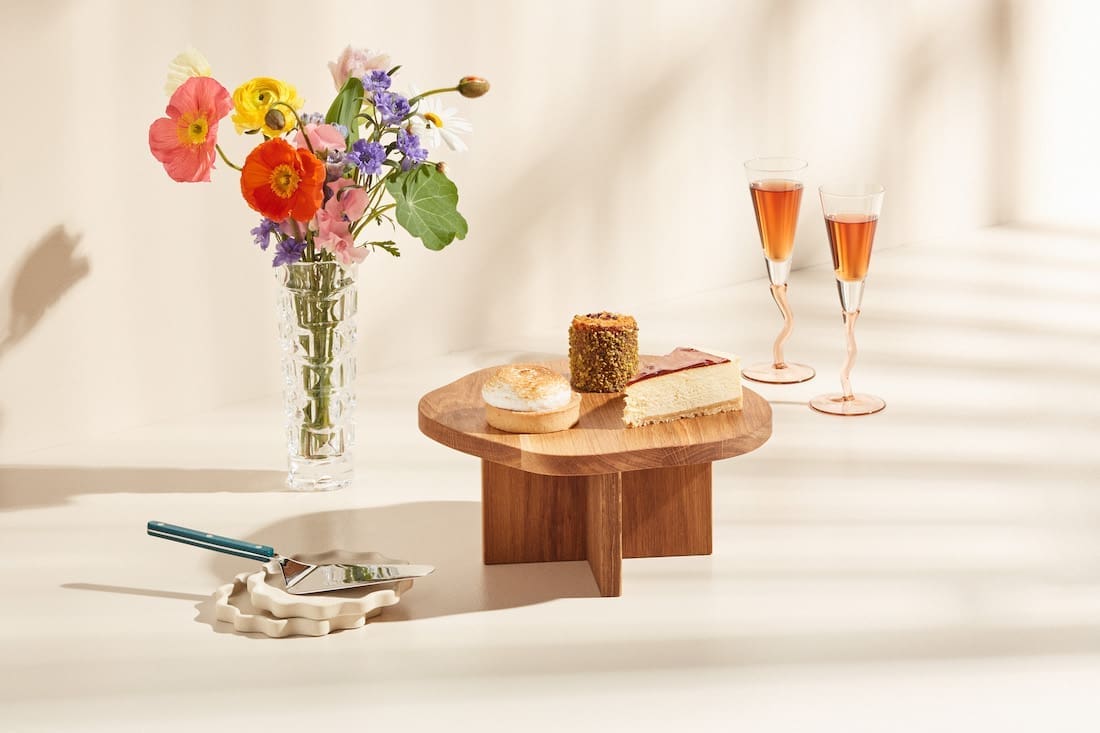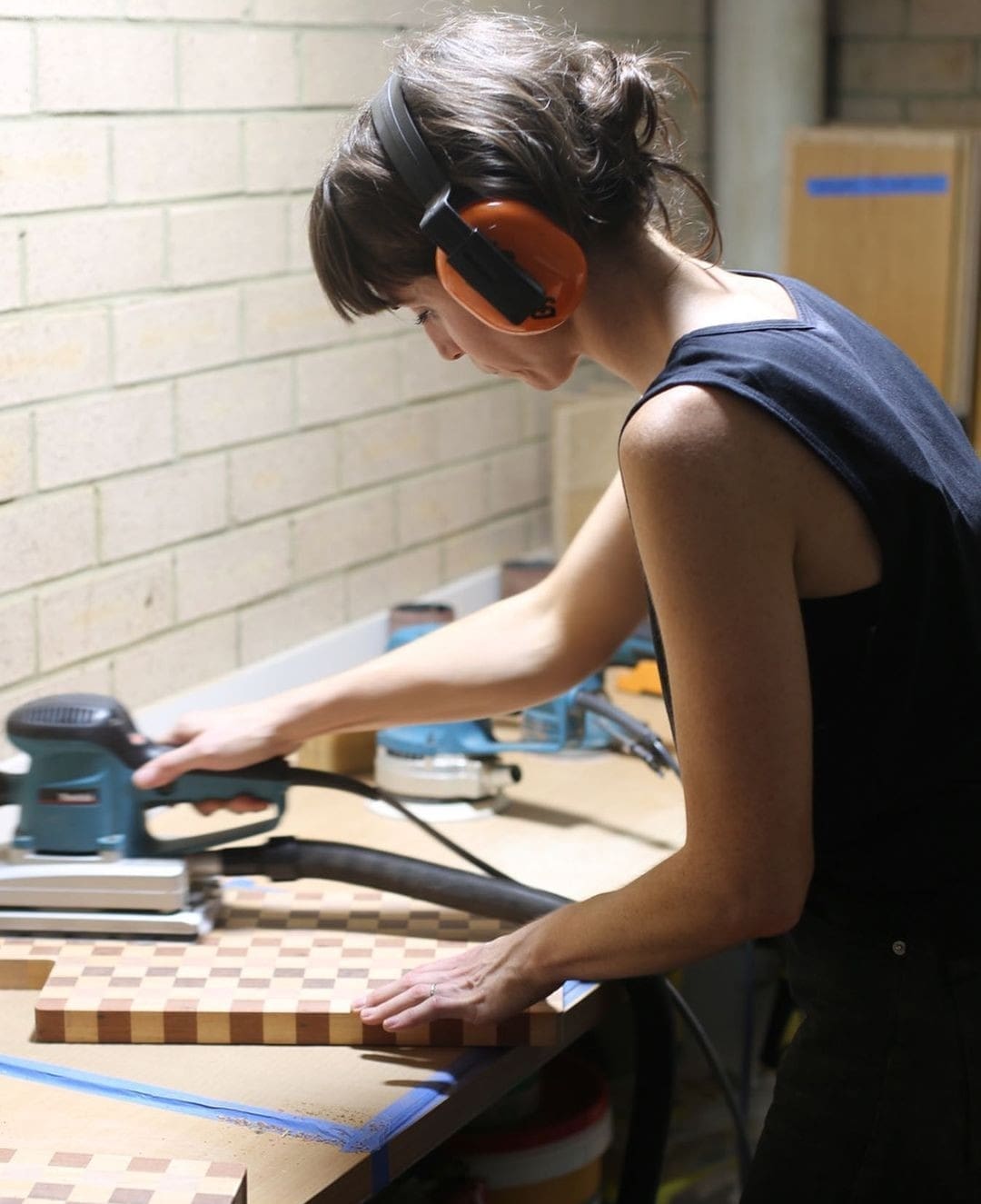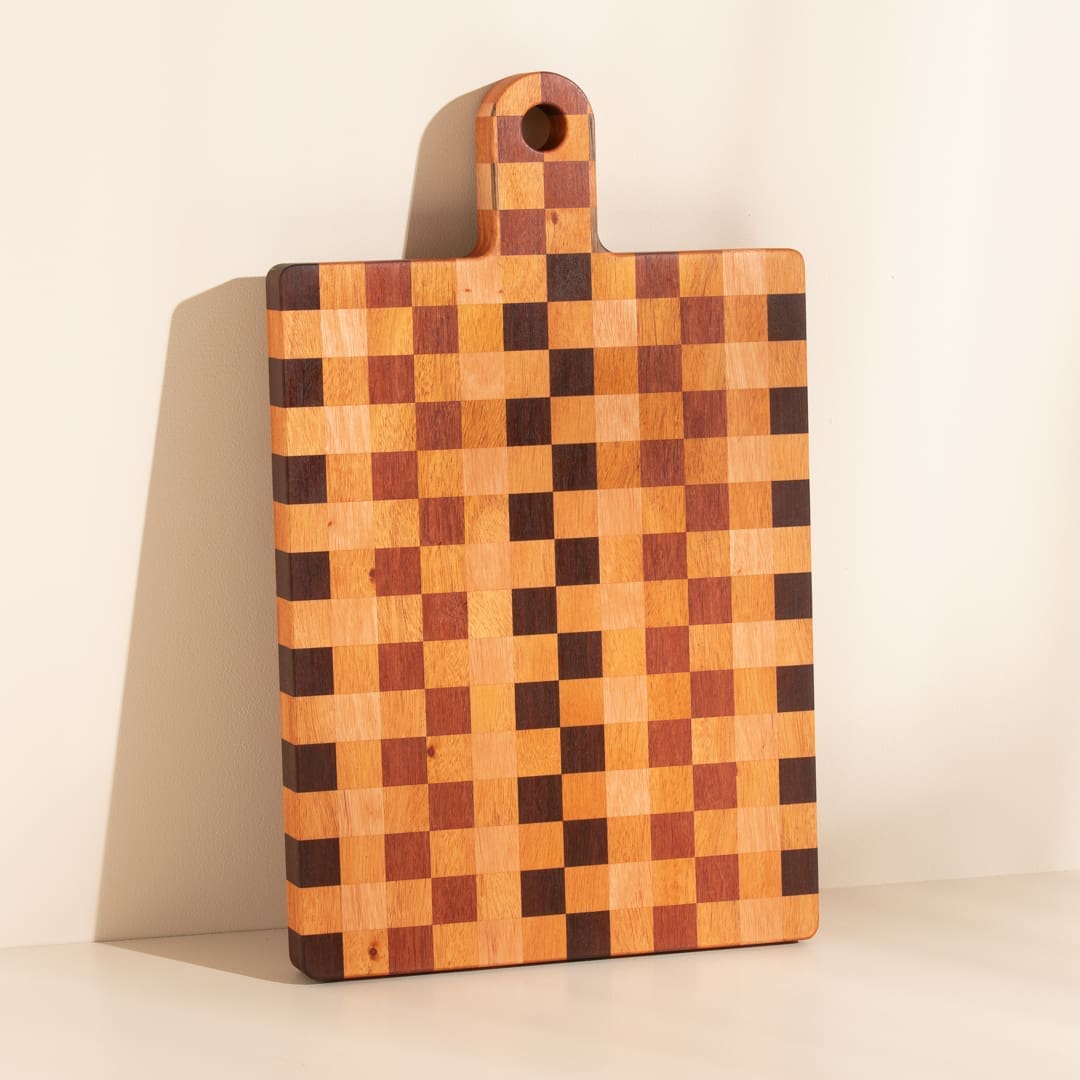 Working with timber can be a time consuming, sometimes arduous task. But doing so allows Tim and Sarah to create pieces of beauty and true workmanship.
"We both work full time, so TS Makers' is something we do in our spare time. It can be tricky to balance but we try not to put too much pressure on the business.
"The design side of things is my domain, and Tim is the one who makes it all happen. He continues to amaze me with what he can do. Especially because I certainly don't make it easy for him with some of the shapes I come up with… sorry Tim!" laughs Sarah.
"We're constantly thinking of ideas for our next range. Once we get a solid concept for a shape, we refine it until it's perfect. This involves printing templates and scrutinising the dimensions to make sure it's functional as well as beautiful. We get a bit obsessed when it comes to nailing a new shape!
"For the final stages of production, it's all hands on deck for the finish sanding and oiling. It's incredibly satisfying seeing our designs come to life, and being sent off to their new homes. All that hard work and perfecting every last details feels totally worth it when we see one of our pieces displayed in someone's home."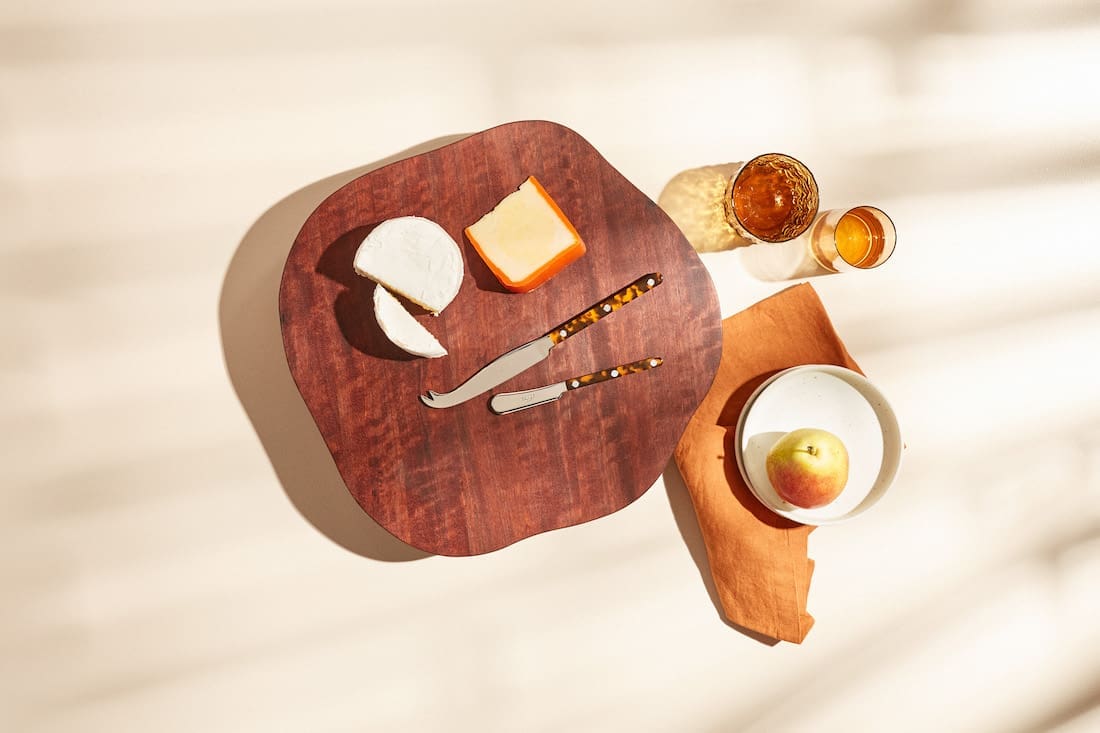 Tim and Sarah's creations well and truly buck the trend for mass produced 'fast homewares'. Their signature wavy designs are made by allowing the woods to dictate the shapes and products they release twice a year.
"The reclaimed timbers we primarily work with dictate what our range will be. The timbers dimensions guide what will work for a particular product. We spend a huge amount of time pairing the colours to accentuate the natural grain and beauty of each piece.
"This season we have worked with a mix of Spotted Gum, River Red Gum, Blue Gum, Mahogany, Blackwood and Red Bloodwood, sourced primarily from old houses in Sydney's Inner West," says Sarah.
"The process in turning these timbers into the products you see online is a labour of love… but it's incredibly satisfying. This is also the reason we only produce two ranges a year. One in Spring/Summer and one for Autumn/Winter.
"We're constantly sourcing timber, so anytime a builder or friend has a lead for us, we're there with the van and store it until we're ready to use it.
"We also carry a selection of products from brands we love, including glassware and serving cutlery that pair perfectly with our timber pieces."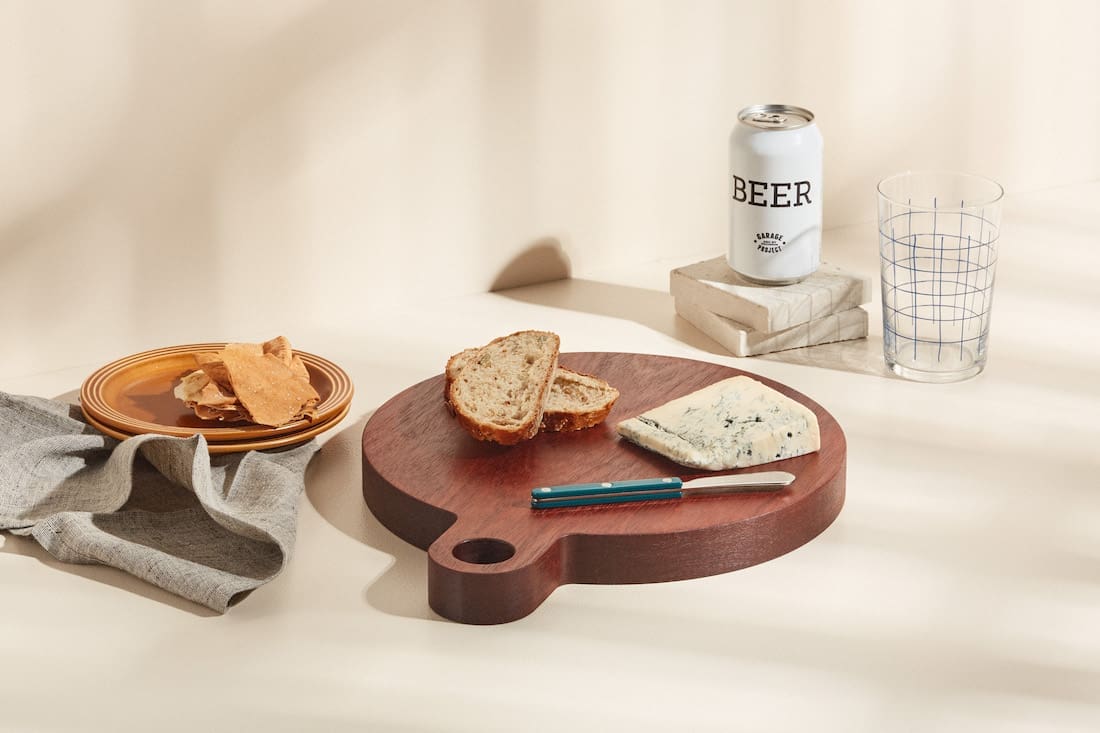 With small furniture pieces in the works for TS Makers' Autumn/Winter range, there's exciting things ahead for these artisan makers. Thank you so much to Sarah for taking the time to chat with us today. To see their full range, visit their website or give them a follow over on Instagram.