A definite perk of this job is getting the opportunity to try out and review leading products for the home!
As major coffee snobs, we believe 'Life's too short for bad coffee!' and have been feeling like our old pod capsule machine hadn't been cutting it for some time… leading to daily (sometimes twice daily) trips to our local barista.
So of course we were excited to test run and review the Jura J6 automatic coffee machine, especially since it's won a host of prestigious international design prizes including a 2017 iF Product Design Award.
Related article: Product review: LG QuadWash dishwasher
Related article: How to style and organise your pantry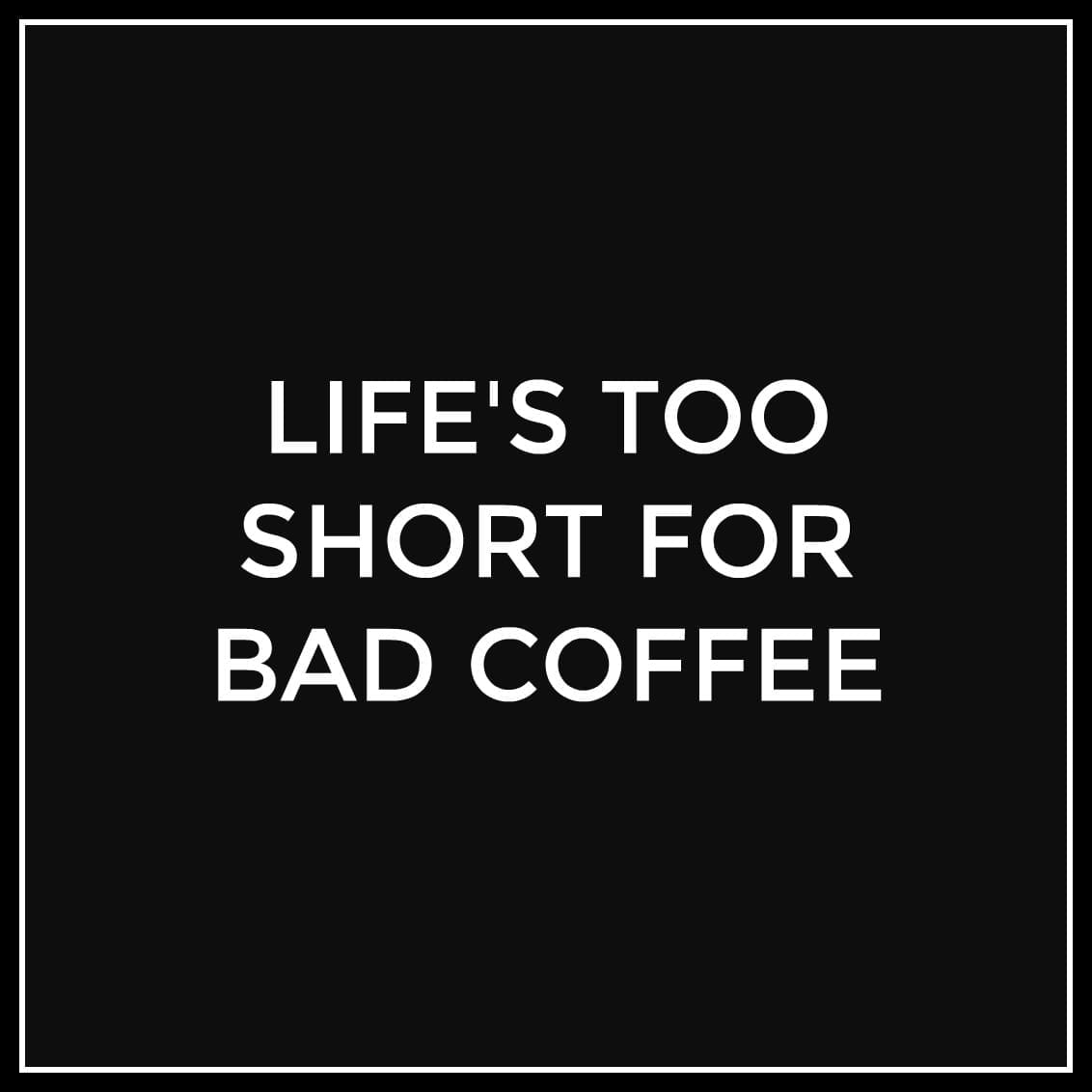 First impressions
First things that caught our eye were the clean line design, large screen display, and simple to use operating system. It's a seriously sleek piece and we just love the white hot colour!
Of course, the ultimate test is all in the coffee though.
And for that, we're also giving it two thumbs up. From robust espressos to cappuccinos, and even babyccinos, they're all an easy task for this machine.
Jura J6 drink options available
There are 13 individual drink options including:
espresso
coffee
latte macchiato
cappuccino
flat white
ristretto
espresso macchiato
milk / milk foam, or
just hot water.
Unlike other coffee machines we've used in the past, this one doesn't use pods or ground coffee — rather, whole coffee beans. Each time you select the coffee you want, it grinds just the right amount of beans. This is because it uses its special PEP Technology (Pulse Extraction Process) for the full body of flavour with superior crema.
Not only does this create better tasting coffee, it's kinder on the environment (it takes 150-500 years for the aluminium and plastic capsules to break down) and it's more affordable too. So far we've tried the Deluca 'Espresso' and 'Sweet Spot' coffee bean blends.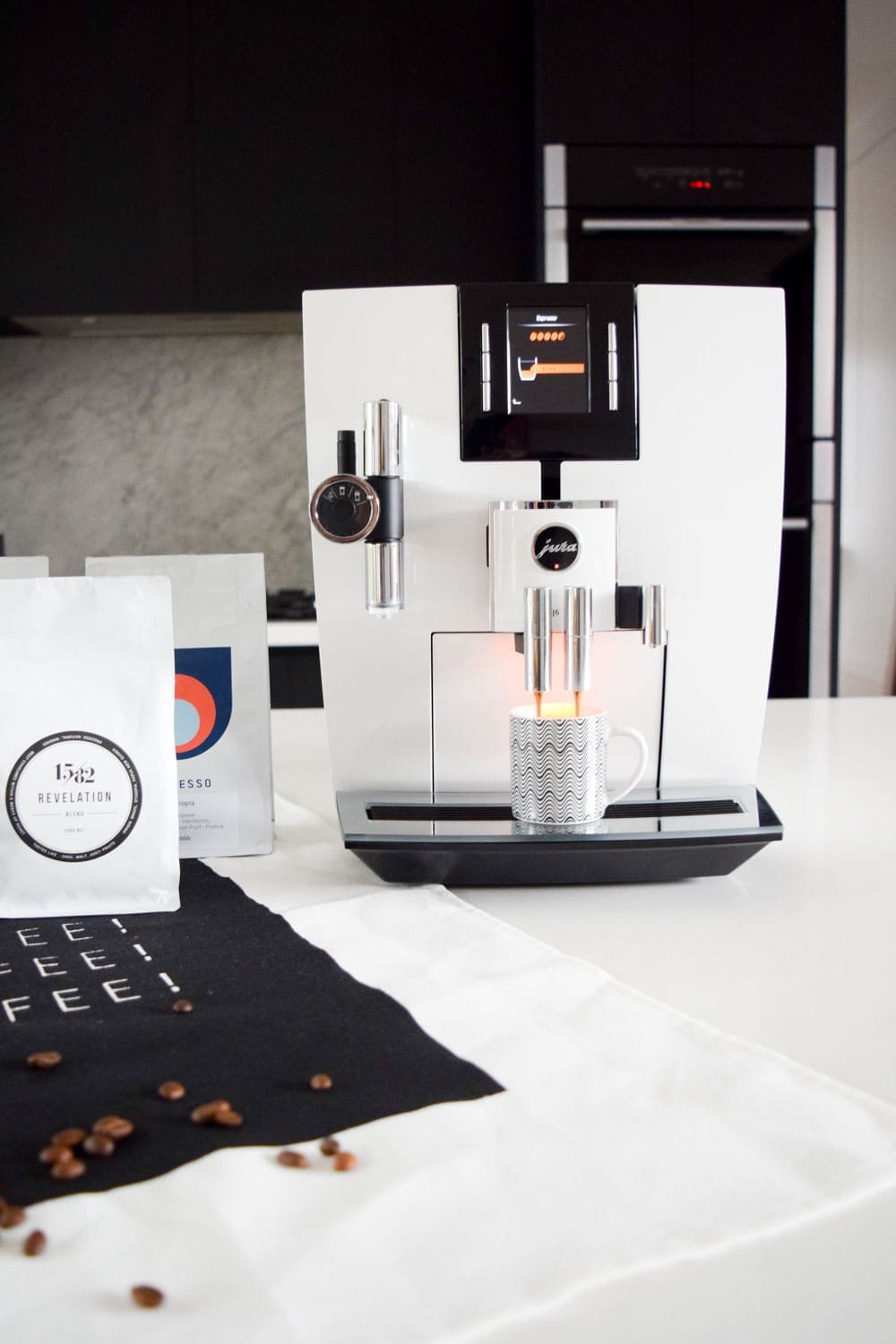 After each use, the machine rinses itself before powering off. It even directs you on exactly what you need to do such as 'Fill water tank', 'Fill coffee beans', 'Empty drip tray' etc so you aren't left wondering what the heck that beeping sound is like with some machines.
A feature we haven't yet explored is its 'Smart Connect' but apparently you can program the machine from your smart phone. You can set the strength, amount of milk and temperature. Obviously this machine is much smarter than us and we are still sticking with the basic settings for now. We believe it's suitable for beginner coffee makers right through to those who are more confident.
J6 features:
13 individual drink settings
3 levels of hot water
Smart App compatible
AromaG3 grinder
P.E.P.®
Filter Claris Smart
coffee strength in 10 levels
adjustable coffee spouts
water tank 2.1L
bean container capacity 250g
coffee grounds bin 16 cups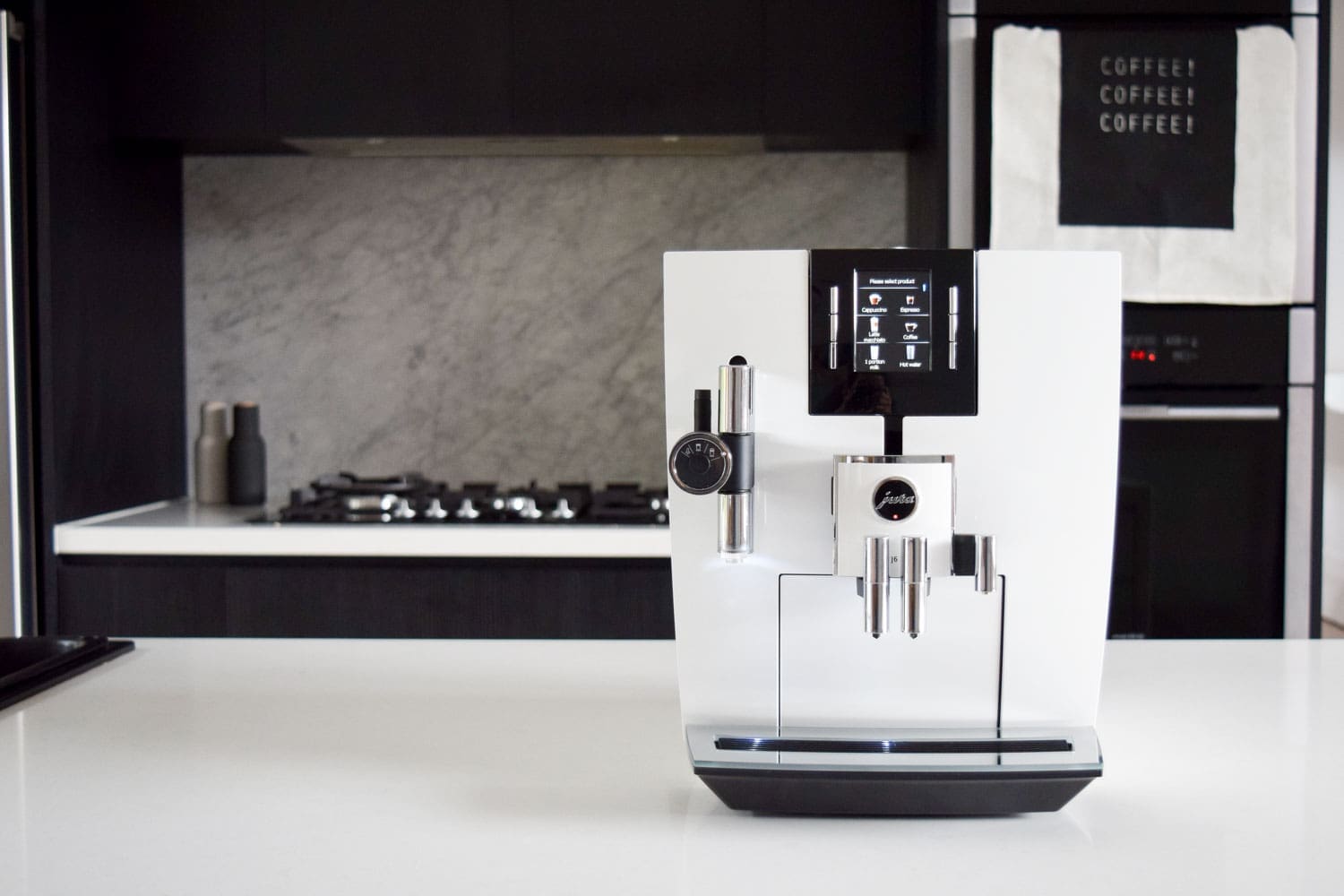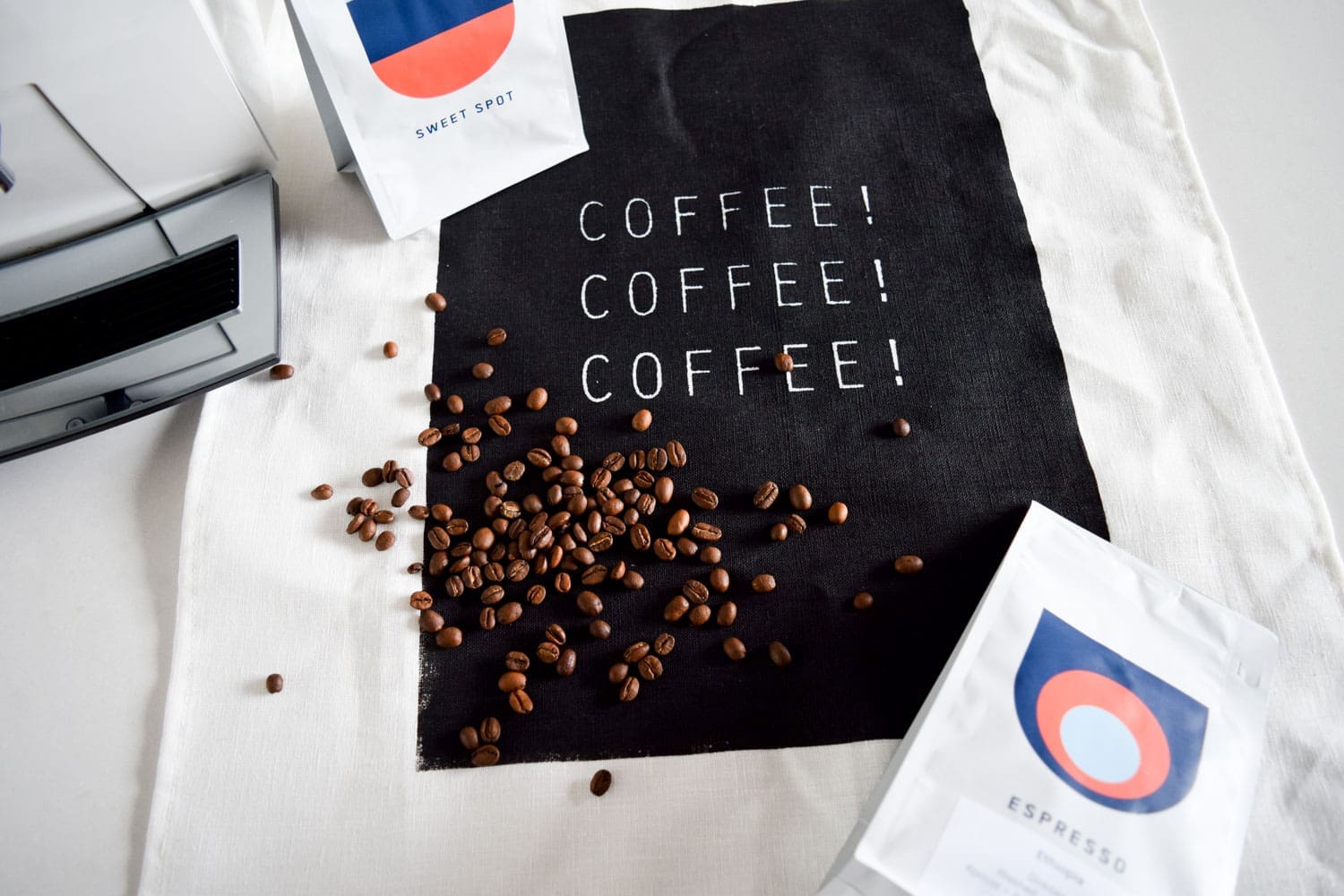 Cons
Every time we think we've found a flaw with this coffee machine, it turns out they've already thought of that and we're just still discovering its features. For example, when we thought the milk was a little flat it turns out we just had it on a low froth setting. It can be adjusted to your exact preference. When we thought the espresso coffee spout should be a bit lower to prevent splatter, it turns out you can adjust that up and down to the height you want too…
We would love this coffee machine even more if the milk container were integrated into the design in a different way. If you want to make a coffee with milk, there is an open container that connects to the valve and dial on the left of the machine with a small hose. One perk of this design is that it's quick and easy to clean the milk container without having dismantle the machine or clean multiple parts, but overall it feels a little unrefined given how sleek the rest of the design is. Another negative relating to the milk is that it doesn't quite froth milk to the high temps we're used to at cafes. Personally we like short black coffees so this hasn't been an issue but it's something we've noticed when making cappuccinos or lattes for others.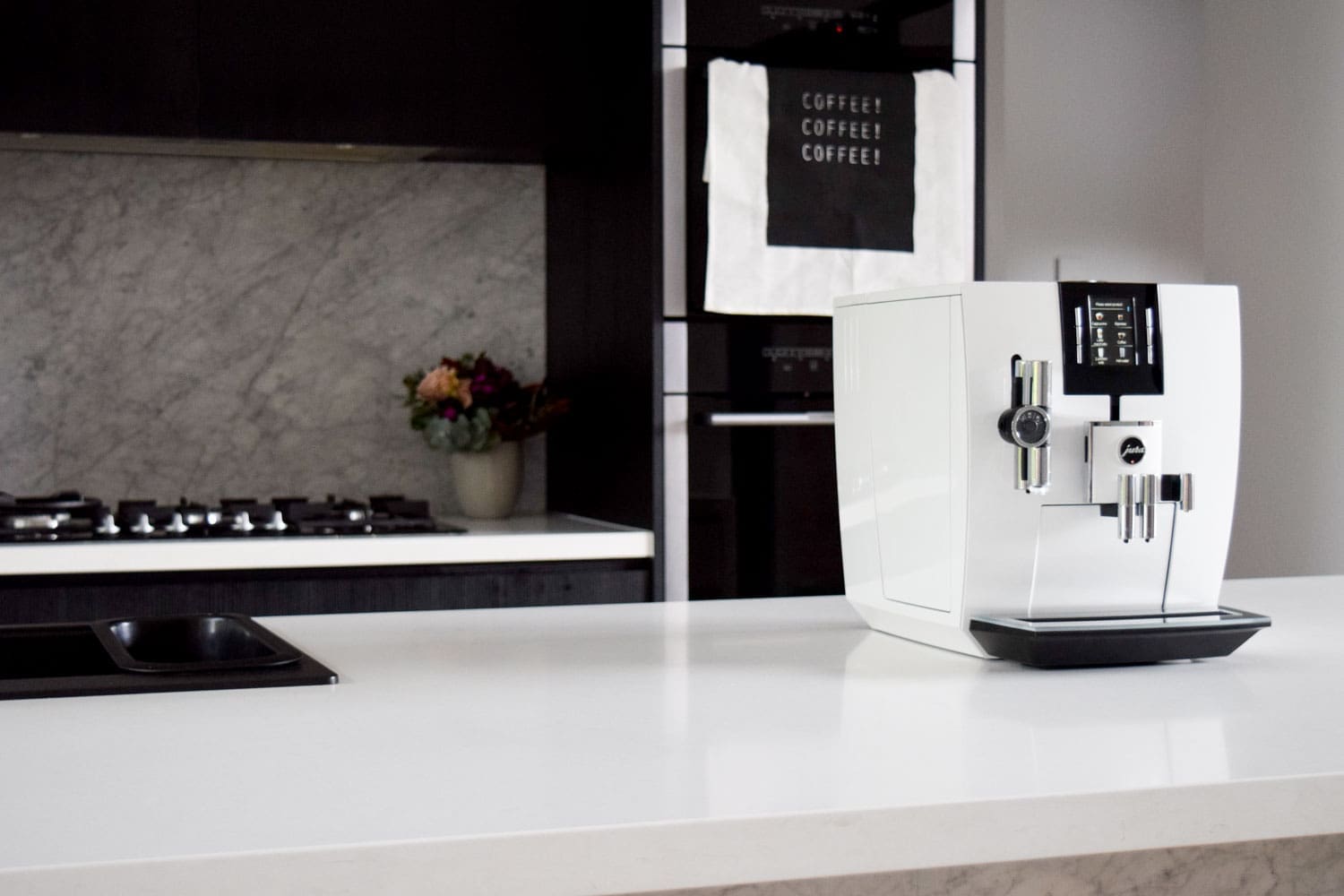 Cost
This coffee machine does sit at the higher end of the market retailing for $2990. Unlike other automatic coffee machines though, this one is made in Switzerland by Jura. It has been crowned by many experts as the best on the automatic machine market. Looking at online reviews, most customers give Jura coffee machines a 5/5 star rating. Many of those also say they have had their machine for over 10 years, and during that time they've had consistently great coffee. So you could say you get what you pay for.
Overall we're incredibly impressed with this sleek Jura J6 coffee machine and its ability to be customised to your preferred coffee settings. Since receiving this machine, we've gifted away our old pod machine and saved many trips to our local cafe too!
Find out more about the Jura range of coffee machines on their website here.
*Disclaimer: the Jura J6 coffee machine was gifted for the purpose of the review.