I've just returned from sunny Queensland and boy-oh-boy am I over the moon with how our house is tracking! Canberra's cold and foggy weather can't get me down when our move in date is so close, I can almost touch it!!
The external of the house is almost fully complete — just a few more trims are needed around windows and lights. Of course as you can see we'll also need to do A LOT of landscaping but we'll wait until the weather warms up a bit before planting.
Related article: Construction update 15: Will my house ever be finished?
Related article: Construction update 16: Timber flooring, kitchen benchtop and even a spot of landscaping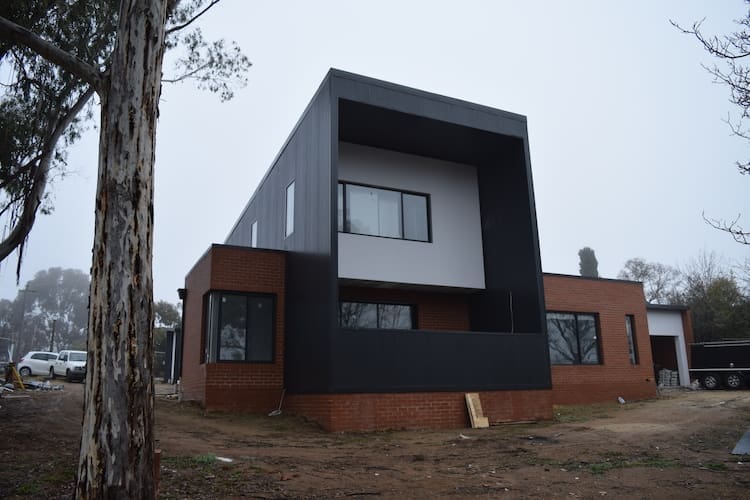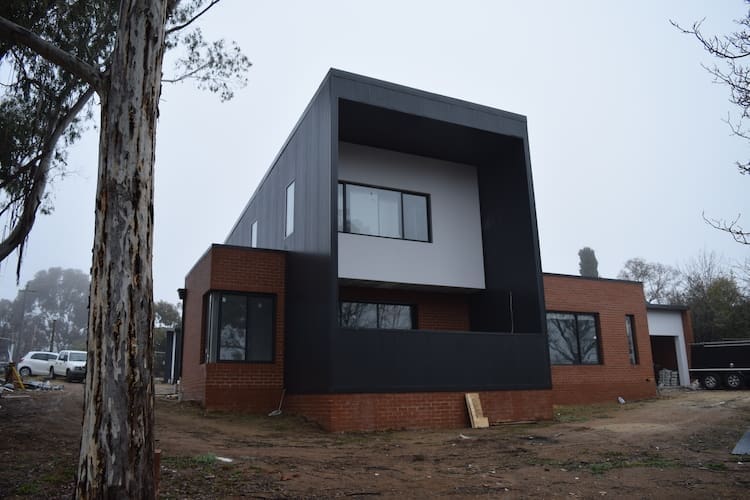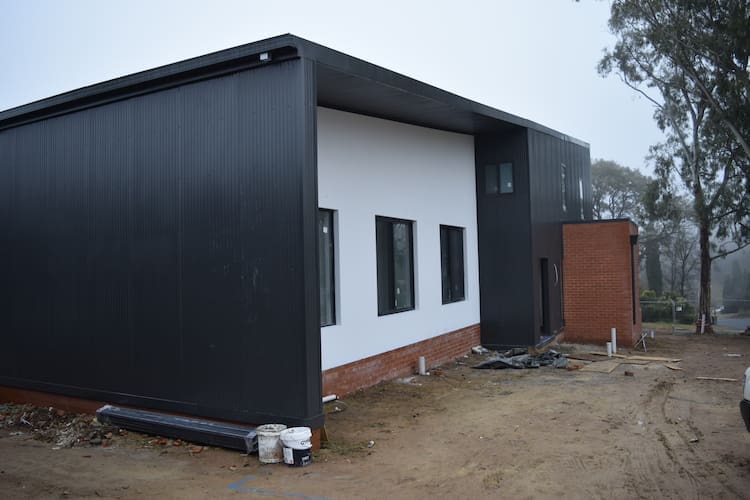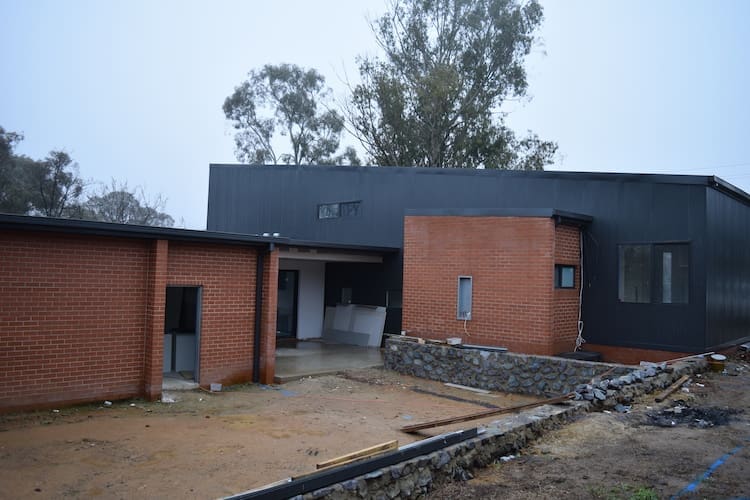 The progress that really knocked my socks off was internally though:
painting almost complete (just waiting on the other trades to finish before doing a final coat)
concrete floor polishing almost complete (also waiting for trades to finish before doing a final buff)
kitchen installation begun
On Monday we're getting the stone for our benchtops measured so fingers crossed our kitchen won't be more than 2 weeks away 🙂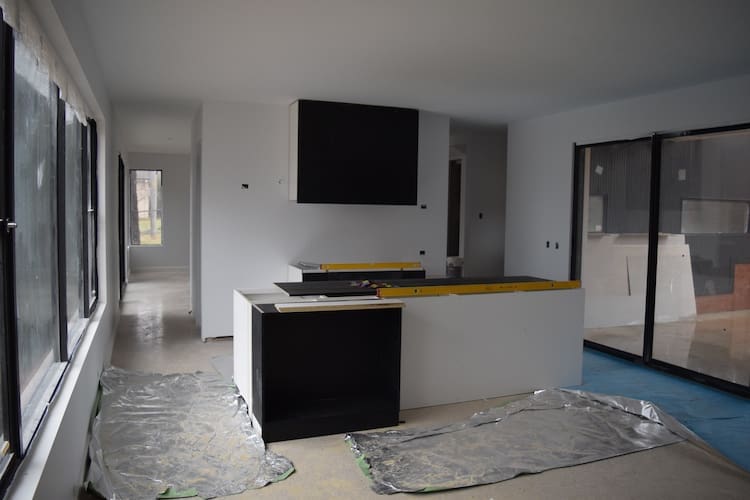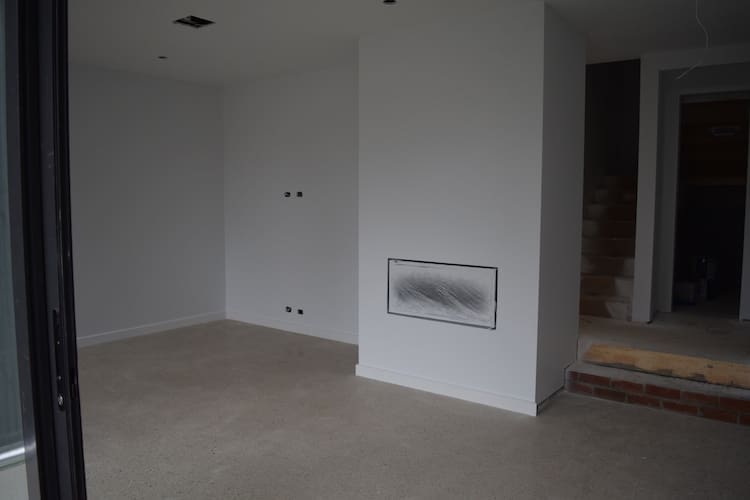 Tiling in our bathrooms will also begin on Monday. Our tiler was seriously not impressed with me and my choice of ensuite tile… He called me a 'Sheeba wife' which isn't exactly a compliment in Korean, ha ha.
I think I'll just avoid going to site while he's working 😉
In the meantime, I'm keeping busy selecting the final bits and pieces for the house. I just returned from shopping for door handles… and trying to find a bath that won't cost me my first unborn child! Stay tuned for more next week.