Shelley Craft has seen more than a floor or two in her time on popular home renovations shows The Block and Reno Rumble, and after almost a lifetime of renovations herself, this Carpet Court ambassador has combined her passion for DIY and interior design to launch her new flooring range — Real Living.
Tell us about your inspiration behind the range and how you selected colour options.
"I wanted to include options that would appeal to a range of styles, budgets and lifestyle requirements in my Real Living range," explains Shelley.
Light woodgrains and neutral carpet options were top of mind, with lots of variation to ensure there is something for everyone.
"As a busy mum, I understand the importance of choosing flooring that can endure everyday life, especially in high-traffic areas.
"I hope my Carpet Court exclusive range will inspire people to try a new style in their space, for a simple but effective interior refresh."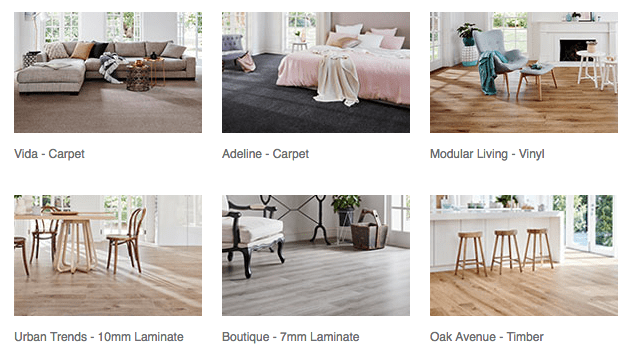 Your flooring range offers 3 types of timber and timber-look options — vinyl, laminate and timber — what tips do you have for selecting the right product for the home?
"The right flooring will set the tone of your entire home.
It's important to take your lifestyle into consideration when choosing flooring, thinking about how and who will use the space. Will you be entertaining? Do you want to make it child or pet friendly? Where are the high traffic areas?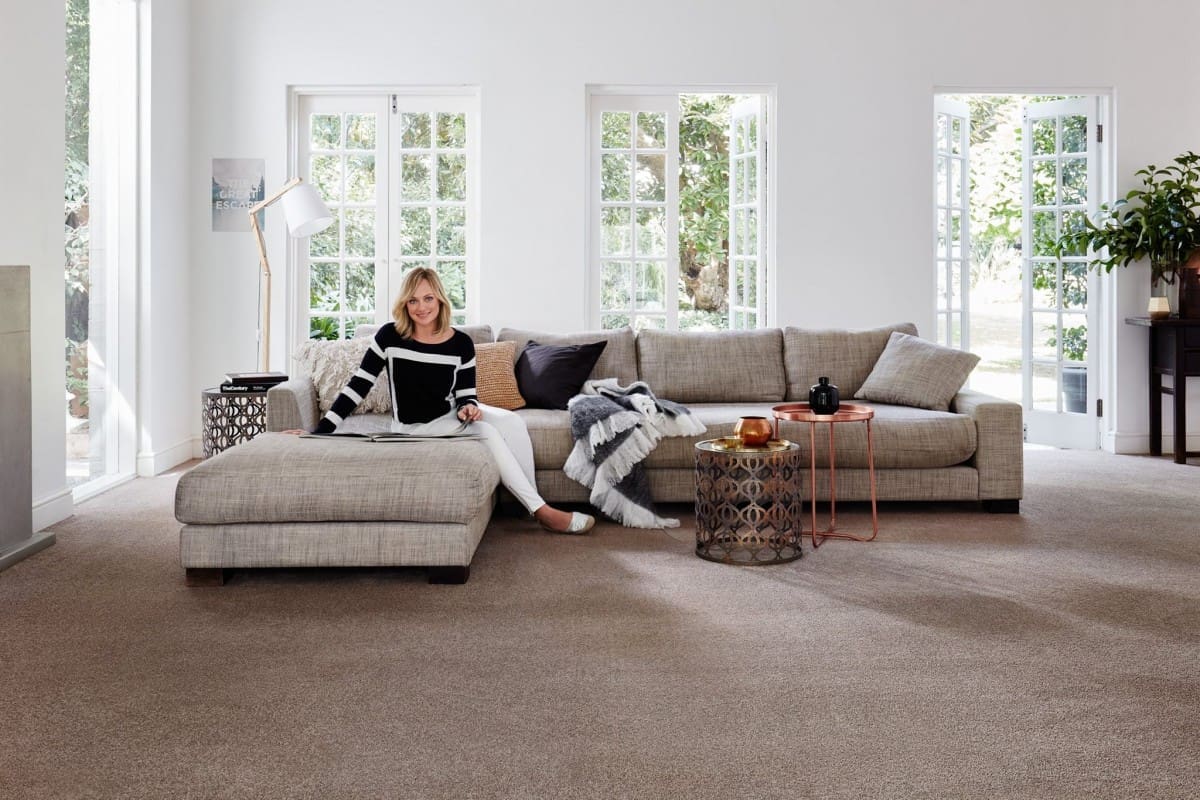 Other than considering your lifestyle, budget may also determine the right option for you. The laminate collections are most affordable, starting from $19.50 per sq/m, then the vinyl collections from 45.00 per sq/m, and of course the real timber is most pricey starting from $79.00 per sq/m. Shelley also created two carpet collections and these start from $33.00 per sq/m.
We wanted to know, does it just come down to price or when would you recommend selecting vinyl over laminate or vice versa?
I love the look of both vinyl and laminate, they are a fantastic, budget friendly and low maintenance alternative for the look of timber.
"My Real Living laminate flooring was crafted in Germany and offers design and durability at a very affordable price point with 11 colour options to choose from," says Shelley.
"Vinyl flooring is ideal if you want to recreate the look of true timber for a fraction of the cost."
The Modern Living vinyl collection is also low maintenance, hardwearing, hygienic and easy to clean.
Shelley says the best way to choose the right flooring option to match your budget and lifestyle is to chat to the friendly team at your local Carpet Court.
From tribal to traditional, Scandinavian or industrial, Shelley's Real Living carpet, vinyl and laminate flooring options feature on-trend colours to suit a range of styles. See the full range on the Carpet Court website here.
You may also like to check out our flooring guide for more information about flooring solutions, including pros and cons and other things to consider.