Love the look of indoor plants but can't keep them alive no matter how hard you try?! We hear you! So this round up will be music to your ears — where to shop the best artificial indoor plants.
Whether you've got a dark room of the home where indoor plants struggle to survive, suffer from allergies, or have a holiday home where you can't keep up a regular watering schedule, faux indoor plants can solve many problems. But with so many on the market, and some looking kinda… well… fake… we've done the hard work for you and tracked down 7 of the best 'real' looking artificial plants.
Related article: 12 reasons why you're killing your indoor plants: How to keep indoor plants alive
Related article: Trend alert: Dried floral arrangements and where to shop the best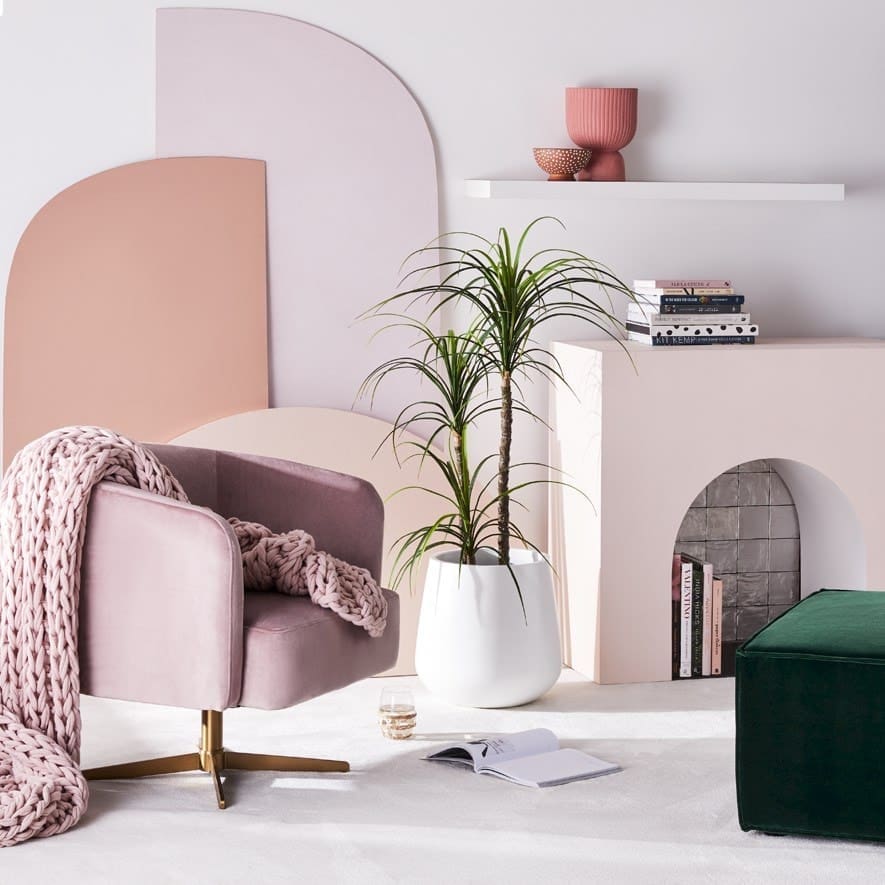 Just a disclaimer… artificial plants will still likely look fake up close. Some plant varieties look better as fake plants than others so bear this in mind when choosing which ones to buy.
Generally speaking, when it comes to fake plants, the reality is… you get what you pay for! If you want them to look real, you might just need to fork over that extra cash to get a really good one. On the plus side though, at least you know it won't die on you 😉
Hands down, our choice for the best place to buy artificial indoor plants is Temple & Webster. From the usual monstera, fiddle leaf fig and orchid options, Temple & Webster has the biggest range of artificial indoor plants. We even spied a few full-blown trees in their range, too!
Another top destination to buy fake indoor plants is Early Settler — especially for country or provincial style interiors. They have an amazing range of orchids, hydrangeas and other plants that fit traditional style homes to a T.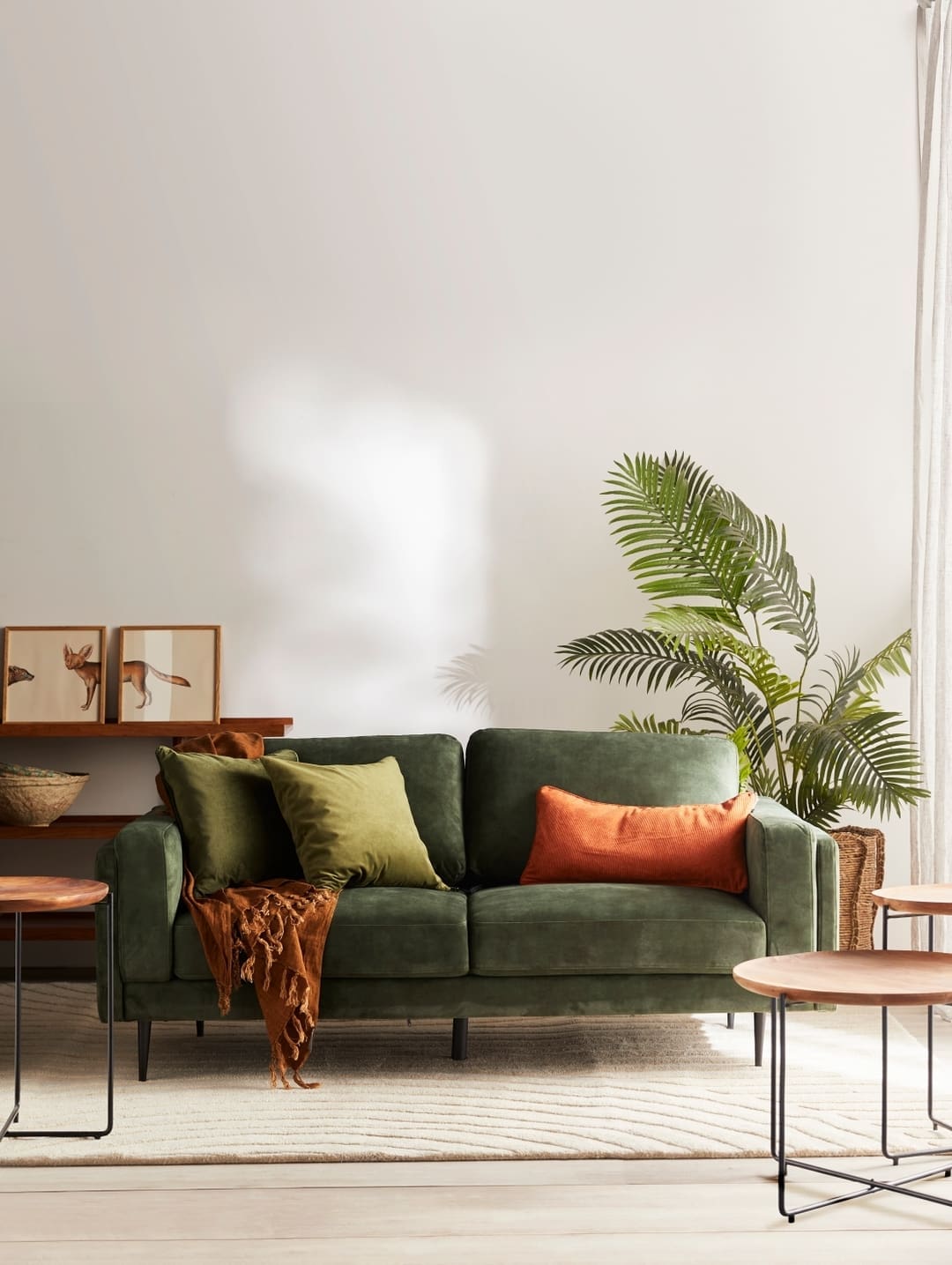 Pillow Talk is another of our fave places to shop for quality, realistic fake indoor plants. They have a wide range with some unique plant varieties and most of them look like the real deal!
Well… the name pretty much speaks for itself! The Artificial Plant Shop has an impressive selection of fake plants including cactus, bamboo, flowers and even vertical gardens. Their ferns, like the one below, are some of the best we've seen!
Good looking (fake) plants without the maintenance! Shop the range from Bed Bath N' Table and you'll find some great trailing plants, ferns, flowers and that sweet potted gum below.
For a more budget-friendly range of fake indoor plants, take a look at IKEA. There are a couple of dodgy ones in the mix, but we still spied a few goodies. And for the price, they're pretty great, which is why they made our list.
Freedom has an impressive range of artificial plants, but our faves were their large range of flower stems and sprays. They stock quite a few varieties we hadn't spotted anywhere else. And they often have sales if you want to hold out and nab yourself a bargain.
Do you swear by fake plants? Perhaps we've missed your fave store off the list… if we have, drop us a comment below so we can keep it up-to-date with the best range of artificial indoor plants.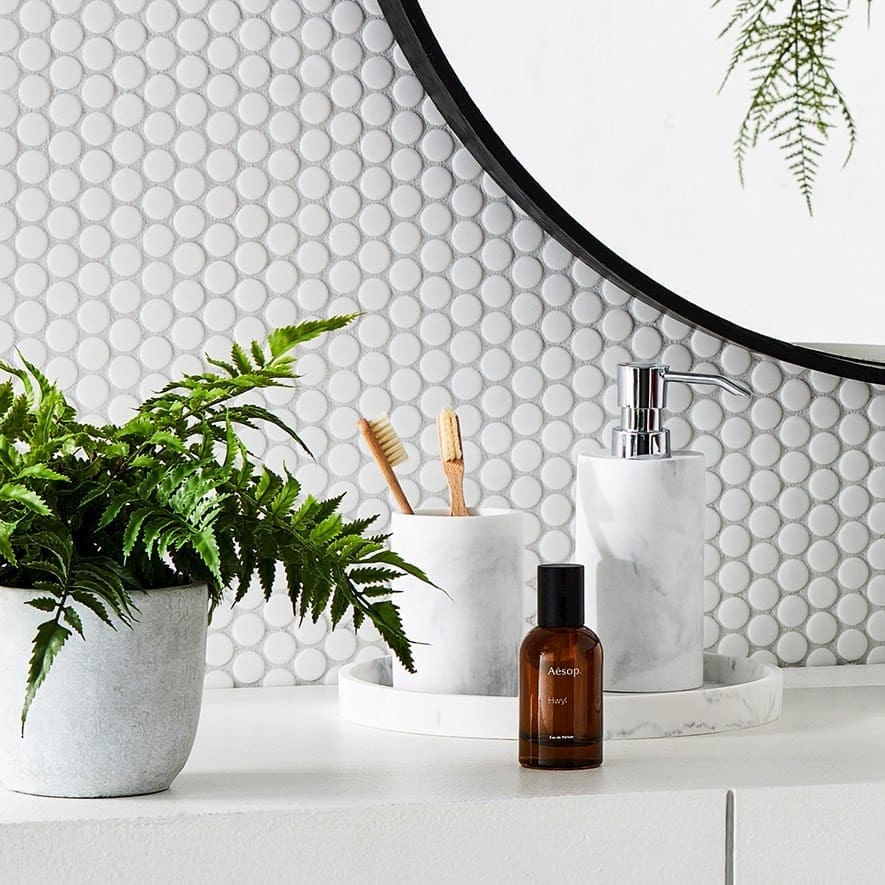 Disclaimer: This post was first published in April 2021. It contains some affiliate links. This means that when you click on a link and purchase something from that site, we may make a small commission at no extra cost to you.