Supported by Canberra Outlet
With the current state of the world, staying at home is the new going out. But don't worry, we're here to make it a little bit more fun with our stay at home date night ideas!
Whether you're looking for couple's activities, ones to do as a family, or something just for you, thanks to our friends at Canberra Outlet, we've got loads of ideas to help keep the fun alive at your place!
Related article: Quick and simple guide to a stylish table setting – every time!
Related article: How to create an outdoor cinema
Couple time ideas
Dinner date
Pick a night of the week that works for both of you and create your own dinner date at home! Sounds simple enough, but often we push fun things aside for catching up on work, doing life admin or other housework.
Pop your dinner date in the calendar and treat it like a real appointment you have to commit to. It might not sound very romantic, but it's more romantic than never doing it!
Sit down at the dinner table and enjoy a lovely meal together — order takeaway, use a meal kit delivery box or cook something delicious from scratch. Maybe you could be in charge of the first dinner and your partner can do it next time.
Watch a movie, share a bottle of wine and just be together sans phones and other distractions.
Don't forget to check out these tips on setting the table to make it extra special.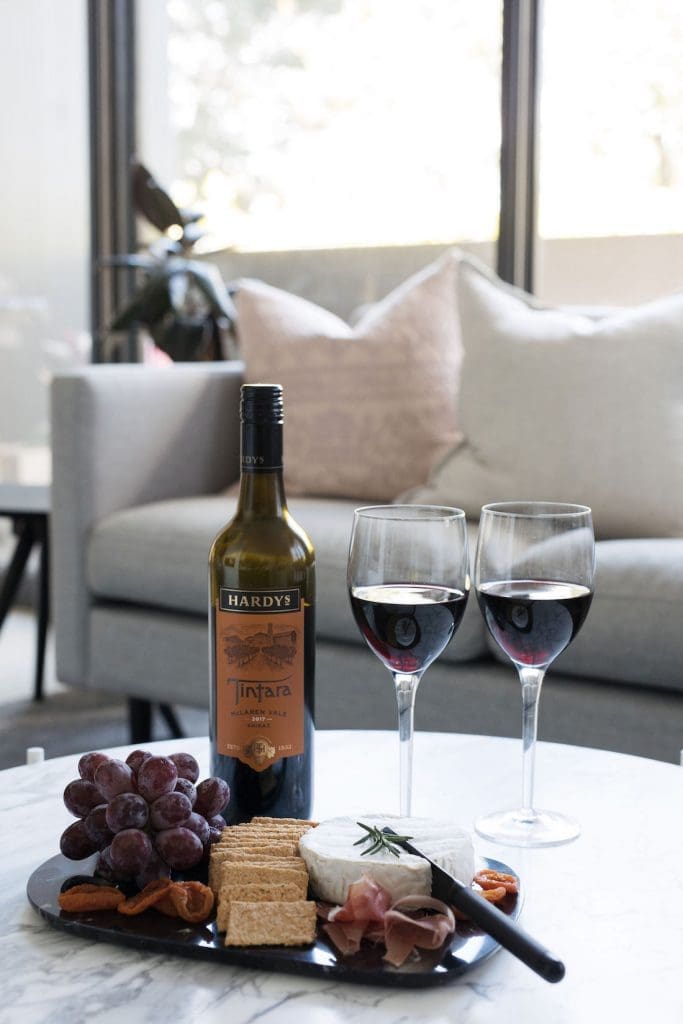 Themed night
You all know how much we love a theme, so why not try this for your date night at home.
For example, an Italian themed night could include watching a great foreign film, trying a selection of Italian foods and drinks (Aperol Spritz, anyone?!), playing some Italian games (Briscola and Bocce spring to mind) or even dressing the room (or yourselves!) in an Italian-inspired way.
There's no limit to the fun you can have on a themed night, and you can be as creative as you like.
Indoor picnic
Ever planned a wonderful picnic only to have it ruined by weather?! Well, why not make a foolproof plan and organise an indoor picnic for another stay at home date night idea?
Choose a spot to throw down some rugs and lots of comfy cushions. Add a few blankets, light some candles and dim the lights to really set the mood.
Prepare picnic foods like delicious bread and crackers, dips, cheeses, olives and all your other fave nibblies. Yum!
This is also a fun one to do with the kids for something a little different!
Family ideas
Backyard movie night
Keep this one for just you and your partner, or maybe make it a family stay at home date night idea!
Set up a projector and screen, create a comfy seating area, add ambient lighting and don't forget the snacks before getting ready to sit back enjoy a movie on the big screen in the privacy of your backyard.
It's easier than it looks to turn your backyard into an outdoor cinema. Watch this video to see how we did it!
Games party
Bring back old fashioned family time with a board game or puzzle. This idea is fun for all ages. Either work together as a family to tackle a puzzle or create teams to compete in a game.
Virtual parties
If you're separated from loved ones, it can be incredibly hard to keep a sense of connection. We love how easy it is to video call these days but too many can give you a bit of fatigue.
Why not combine a few chats and organise a group video party! Blow up some balloons, put on fun music, get the kids to burn off some of that endless energy with silly dance moves and shake it off!
If that's not really your thing and you'd like something a little more low-key, how about a wine, beer or cheese tasting party (or whatever strikes your fancy)? Organise with family or friends to each buy the same item to taste or drink. Then, set up your computer, get comfy and enjoy their (virtual) company.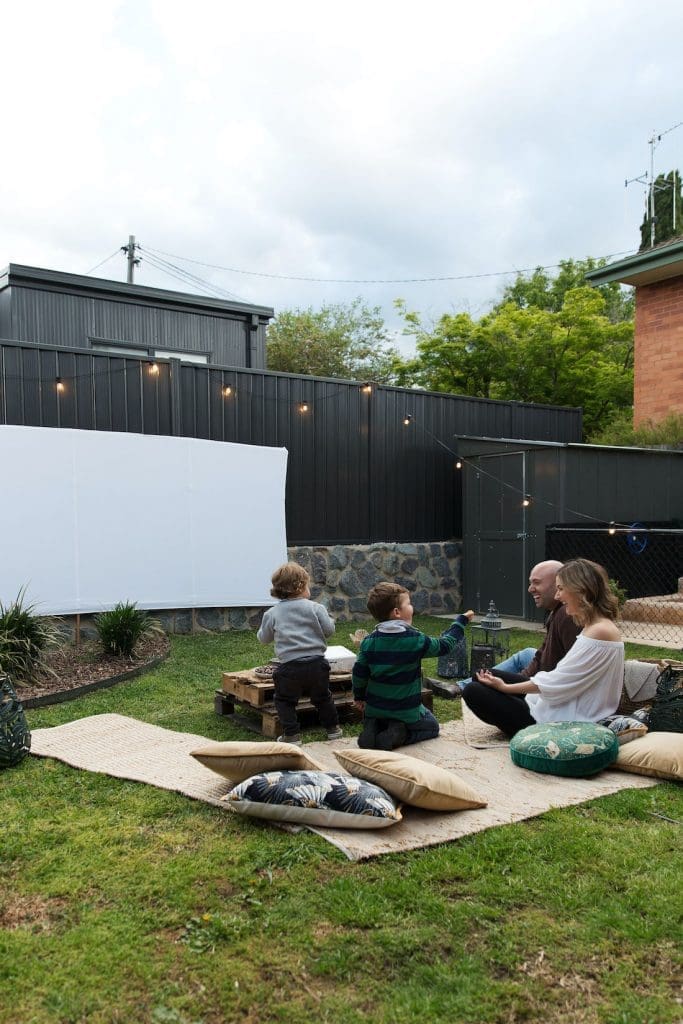 'You' time ideas
Isn't it funny how making time for you is often the hardest thing to do?! We spend so much time caring for our children, partner, family, friends, attending to work commitments, and somehow there's never any time leftover for you.
Well, we're here to encourage you to take time some time out for yourself!
Bubble bath
This is a fave for many people. Run a hot bath and add your favourite bath salts, bath bombs or however you like to take a bath, and set the mood with candles.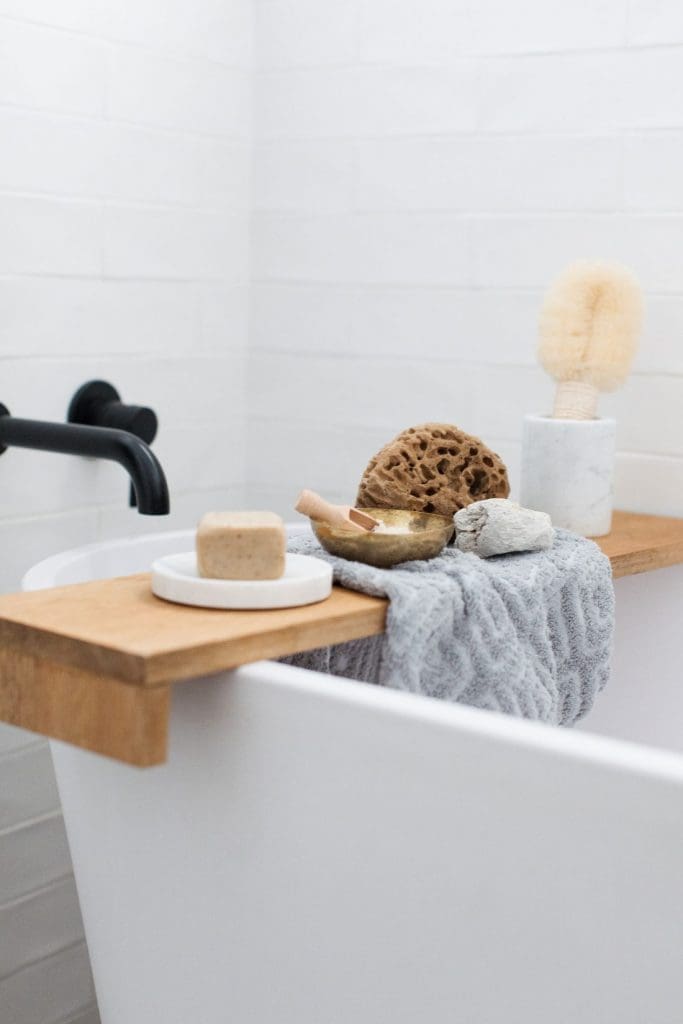 Pamper sesh
Day spas may be closed in your area but that doesn't mean you can't pamper yourself at home. Face masks are always a good idea or if you've got more time, maybe an at-home pedi?
Do what you love
Meditate, yoga, craft, DIY (we have heaps of DIY ideas here) cook, listen to a podcast, play music…What do you love doing? Whatever it is, put aside some time in your calendar, and make an appointment with yourself to look after you.
What do you think of our stay at home date night ideas? We hope we've given you some inspiration to make time for you and your partner, special family time or simply YOU.
If you try any of these ideas, we'd love to see what you get up to! Tag us on Instagram so we can take a peek! Or, if you have any other stay at home date night ideas, share them in the comment section below.