Today's inspo is all about home libraries! There's nothing quite like the atmosphere a home library creates — so inspiring and inviting — especially when they look as stylish as the ones we curated in this list.
Whether you prefer minimalist design or mid-Century modern, keep scrolling to find a home library to inspire you!
Related article: A guide to the 10 most popular interior design styles
Related article: Wanderlust – where bohemian global adventure meets elegant, modern styling
Luxe boho
Home libraries don't just have to display books. And they don't have to be a separate room of the home.
This oversized bookshelf turns this seating area into a home home library of sorts. The stunning mix of decor and indoor plants also elevates it to a whole other level.
Generally, if you don't have a dedicated room or space for a home library, adding joinery like this and styling the shelves with books and decor may be the perfect solution for you.
We have tips on how to style your bookshelf here.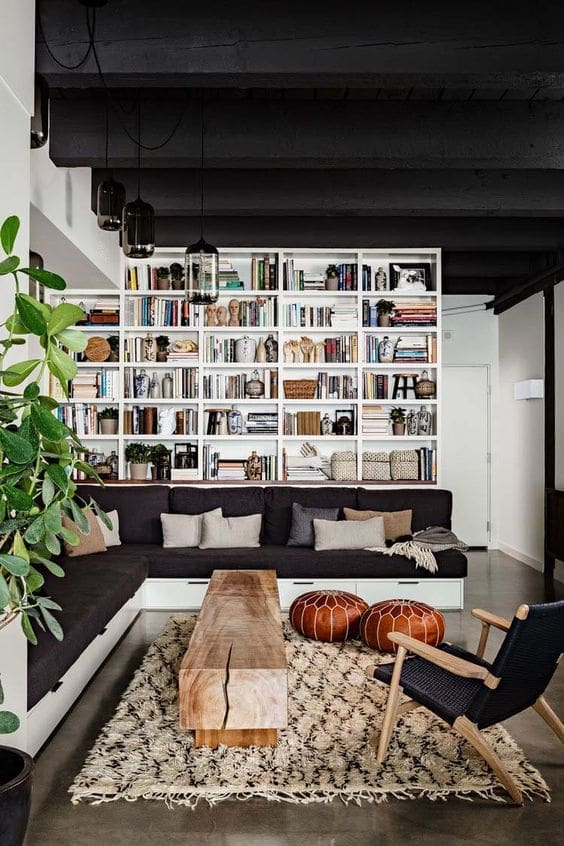 Mid-Century modern
Also can't get enough of mid-Century modern design? Then this home library-meets-office is for YOU!
The Tetris style joinery with integrated desk, chair and light fixture achieves this style within a modern setting.
Be inspired to be a bit playful with your joinery and mix up the shape and size of the pockets (as they've done here) to create further added interest.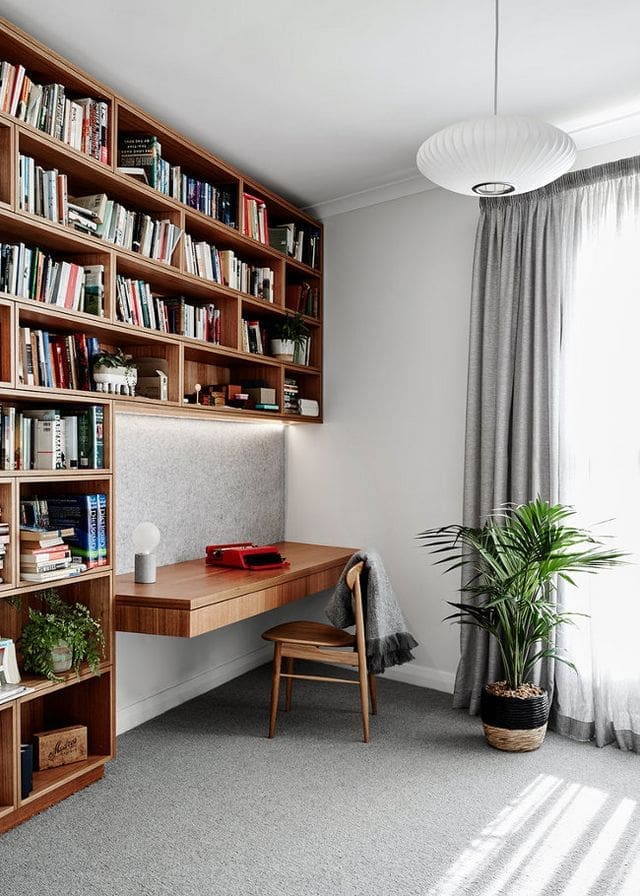 Monochrome
Prefer things a little more pared back? Check out this black and white home office space that also appears to be in the living room.
Can we also take a moment to appreciate how fab that ladder is?!! Love the practical and ultra-stylish design which means you won't need to run for a step ladder every time you want a book from a high shelf.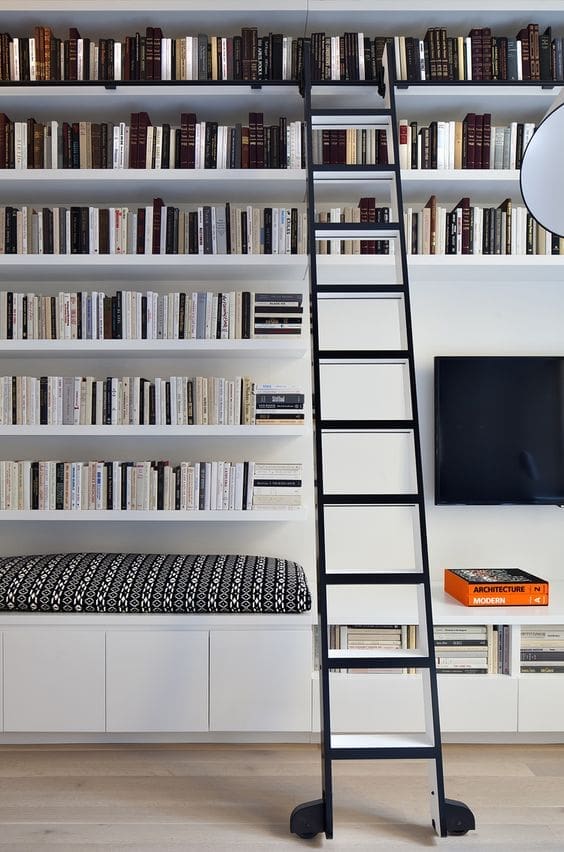 Tonal tranquility
A big shift we're seeing in interiors right now is a move back towards spaces that are soft, low contrast and incorporate nature, and this home office ticks all three boxes!
The light timber joinery and the way those tones have been picked up in the furniture, and abundance of natural light is pure perfection.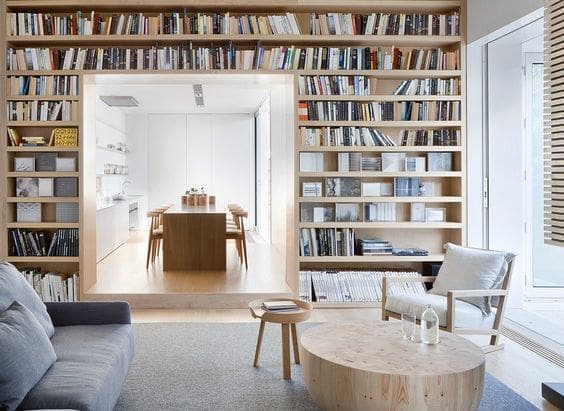 Eclectic
Are you a bit more of a rule breaker when it comes to interiors?
This oversized bookshelf creates home-library-vibes and refuses to be slotted into one category of design. Vintage rug with modern glass coffee table, why not?!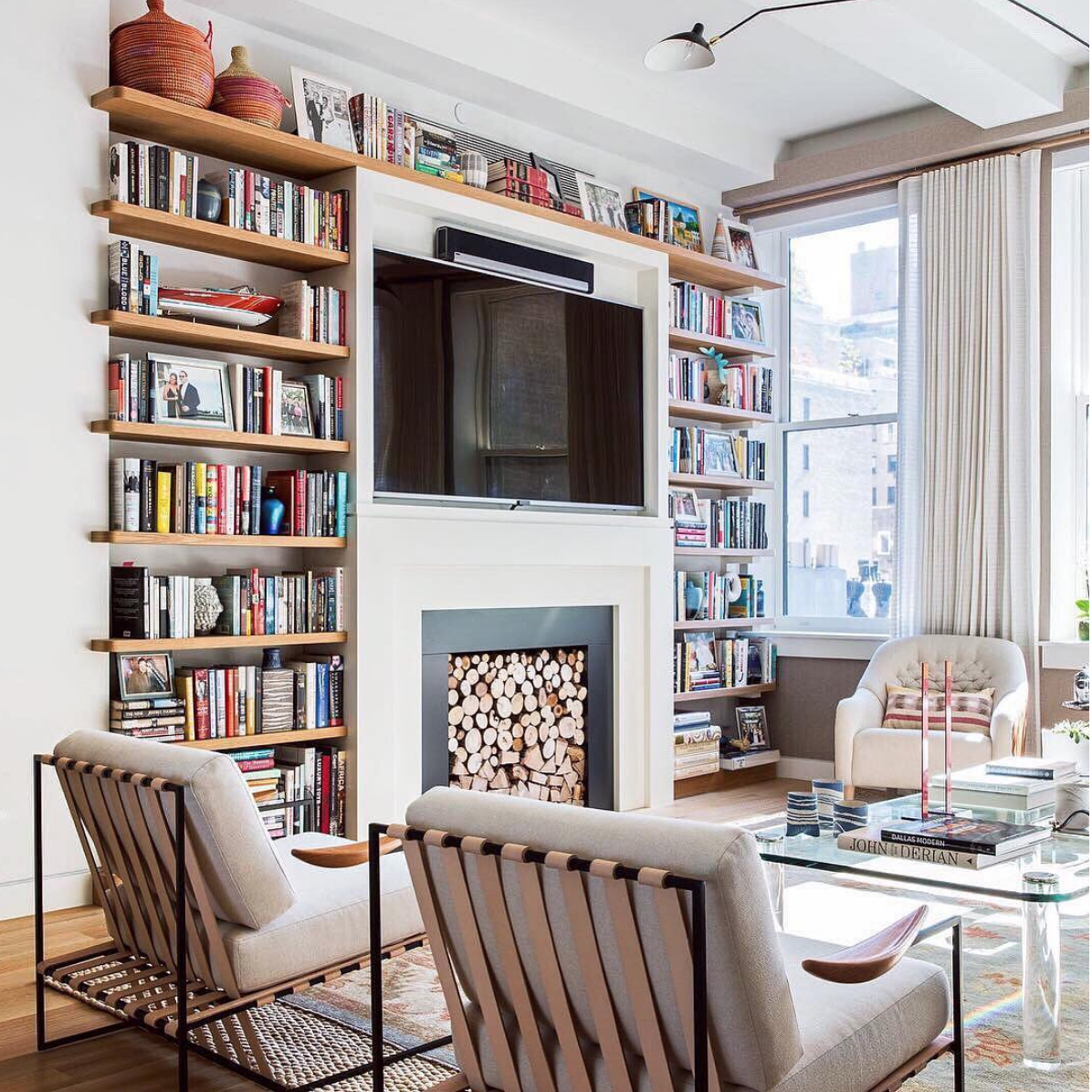 Staircase library
We mentioned earlier you don't need a dedicated room to create a home library, and as this pic shows — you don't need a room at all!
This large staircase has been turned into one of the most beautiful home libraries we have ever seen.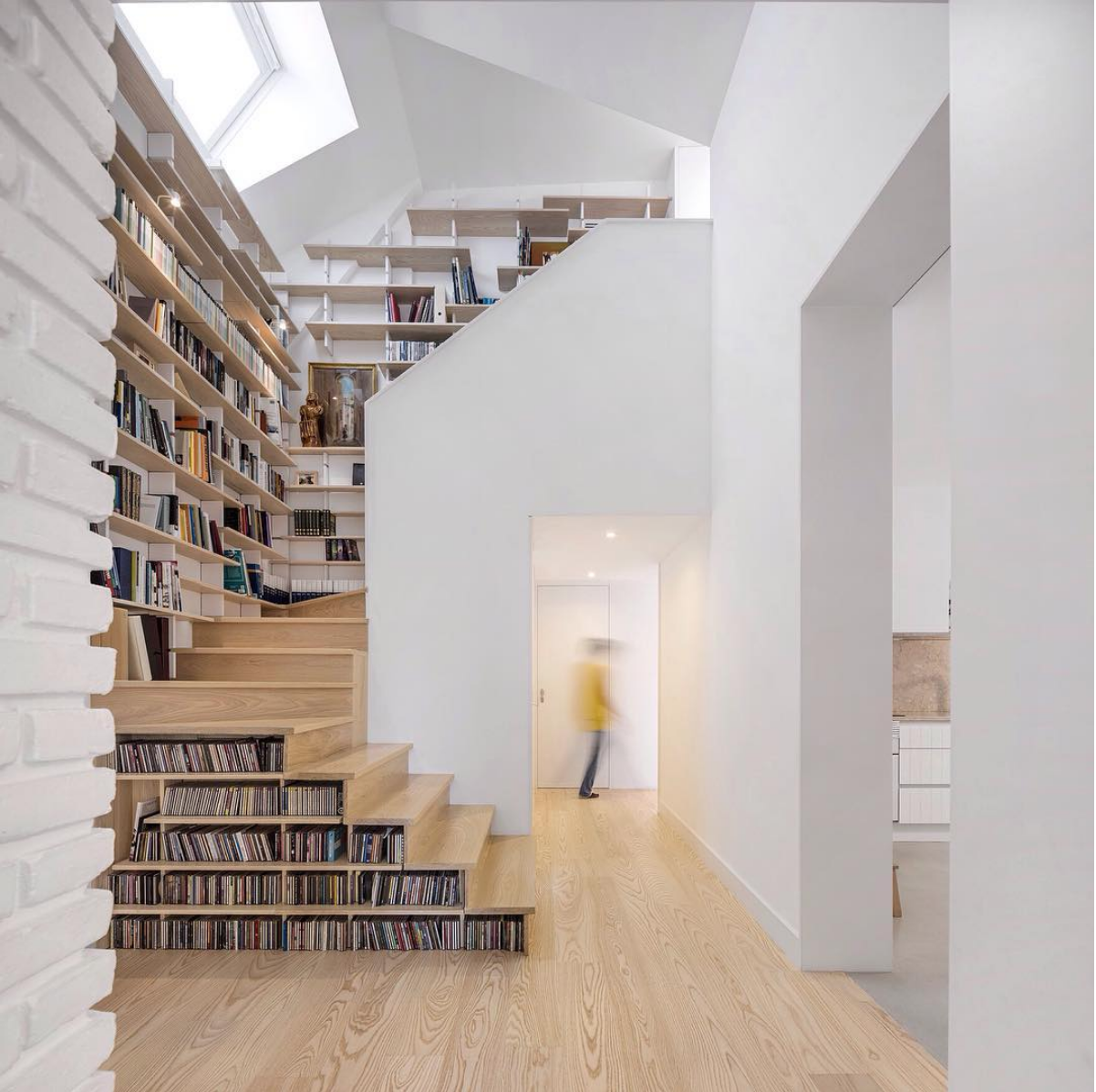 Colour coordinated
There are many ways you can organise your books — genre, author, year, size, and colour.
Hands up who loves a colour coordinated bookshelf?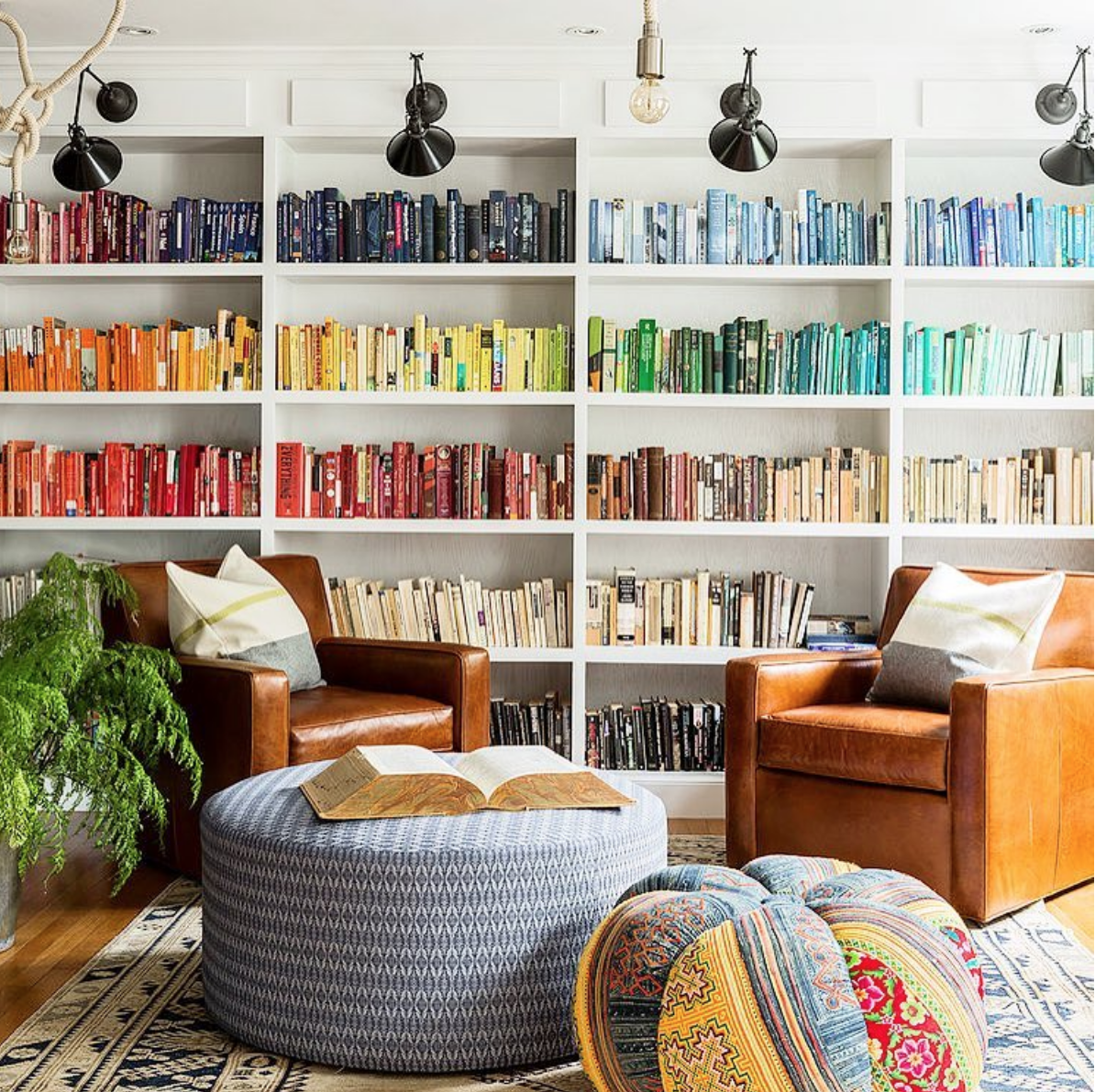 Indoor outdoor home library
This home library perfectly blurs the lines between indoors and out. Doesn't it just invite you to pick a book, make yourself a cuppa and sit under the tree in the courtyard?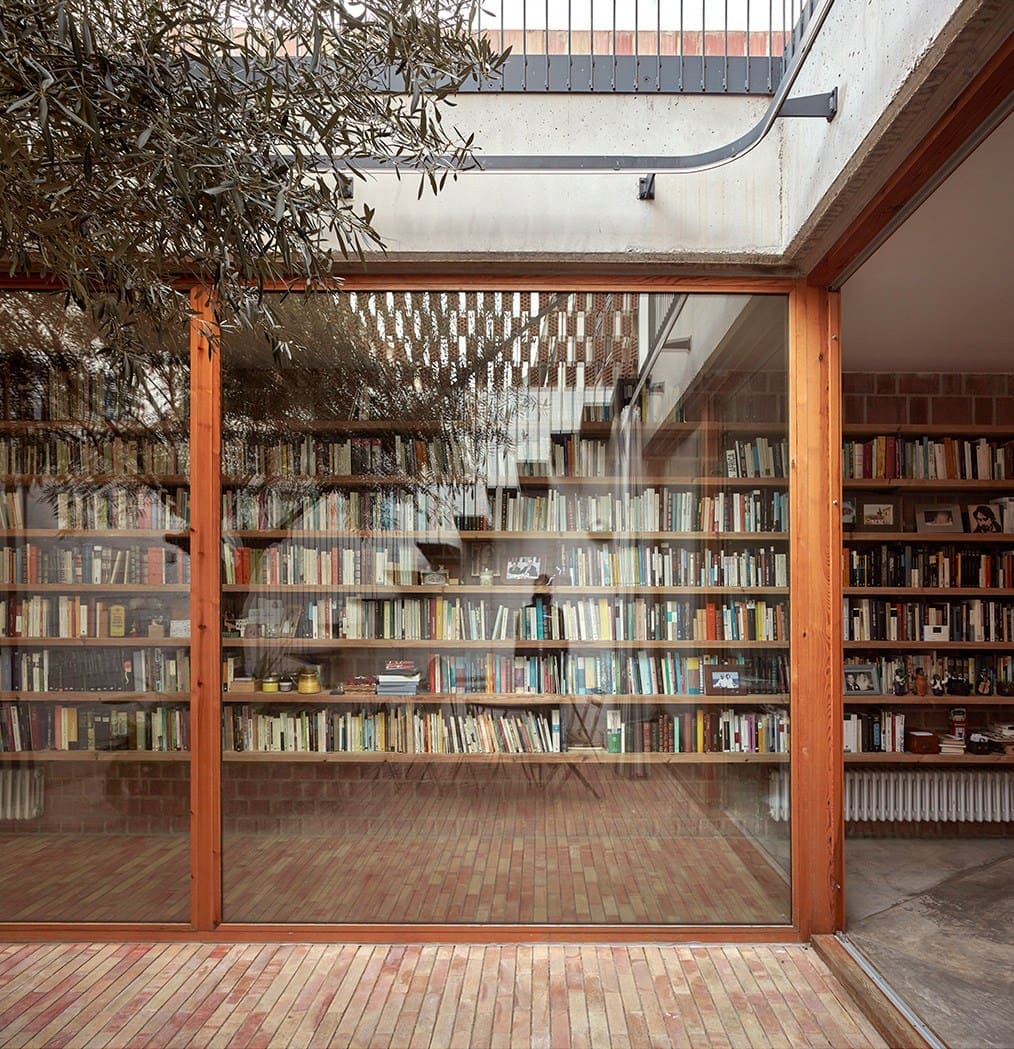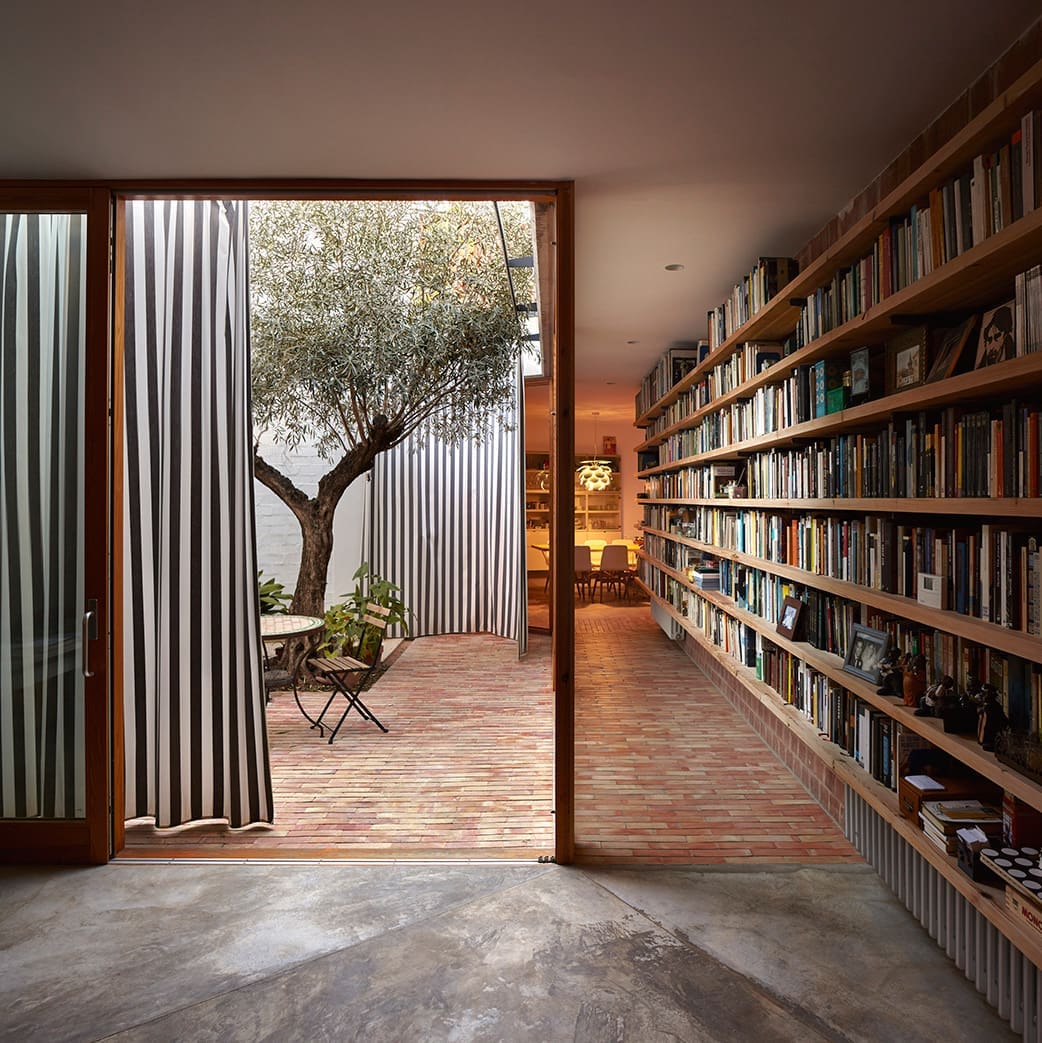 Rainbow wall
Another colour coordinated home library and this one belongs to the lovely blogger behind A Beautiful Mess.
The light and bright space, pastel coloured books and cute indoor plants sprinkled throughout makes this space pure happiness!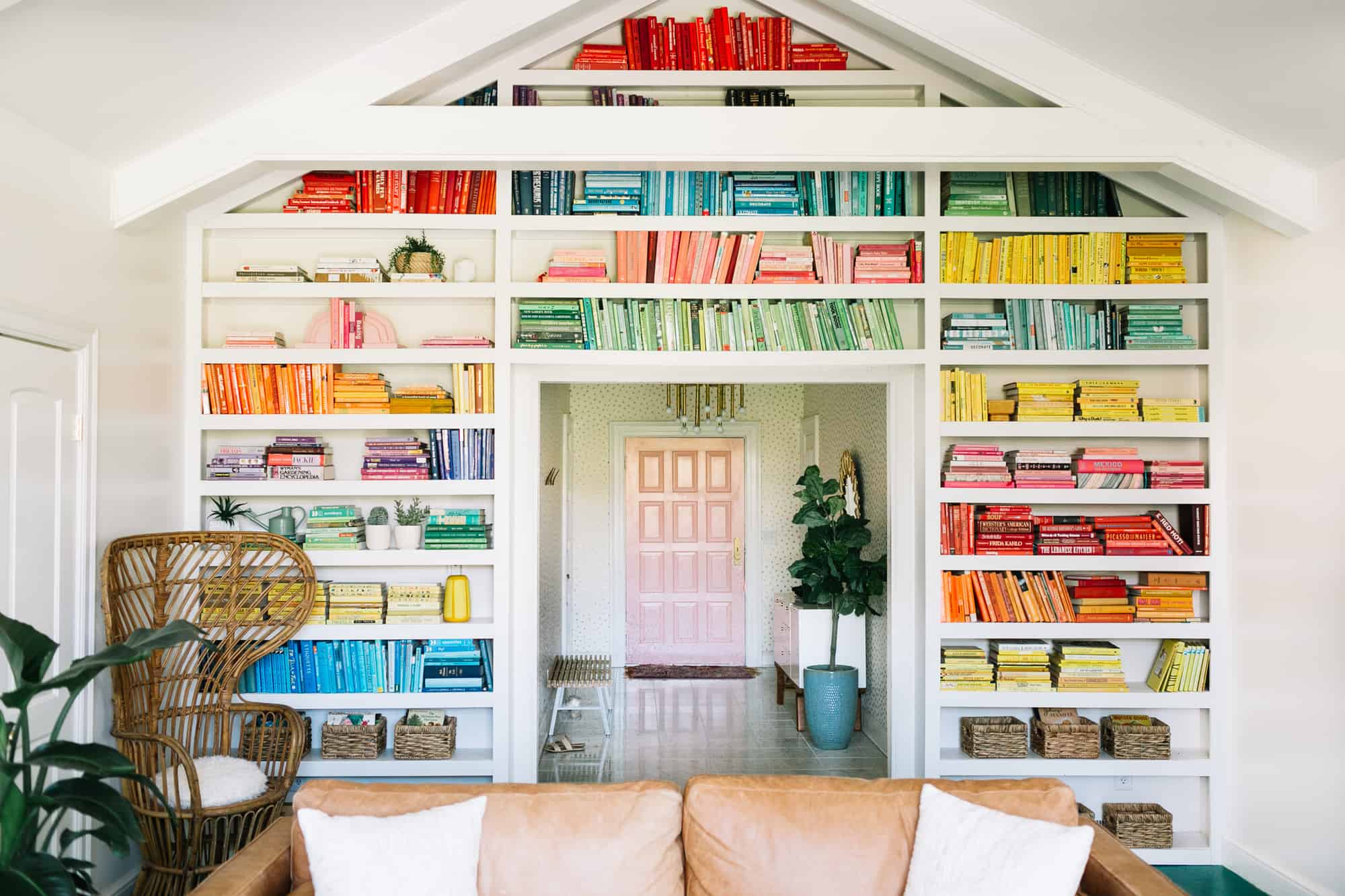 Sophisticated
Timeless and elegant, there's nothing wrong with sticking to traditional design… in fact, when it looks this good it's oh-so-very RIGHT!
It's a reminder to look to the architecture and style of our home for inspiration on how to furnish it.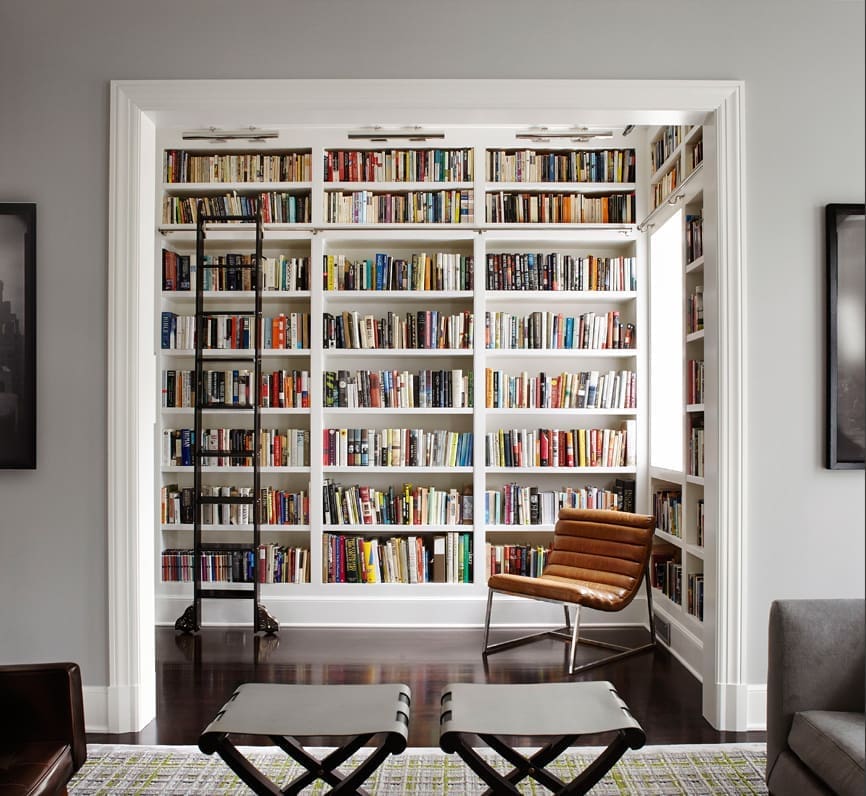 Did you find a home library to love in this list? Do you have a home library to die for? We'd love to know by sharing a comment below!
This article was first published in January 2019 and continues to be updated with the latest images and information.