Kids bedrooms can be so fun to design and this gingham boy's room is filled with fun pops of colour and texture! After completing Amelia's dreamy pink girl's bedroom, Stephanie Varacalli (@_stephanievara on Instagram) took on Anthony's big boy room.
Featuring soft yellow and blue hues, with a LED neon light and clever toy storage solution, read on to find out more about Stephanie's boy's room design.
Related article: Inspo alert: Ideas on how to decorate a boy's bedroom
Related article: From 90's nightmare to a dreamy coastal boho kitchen — a stunning before and after kitchen transformation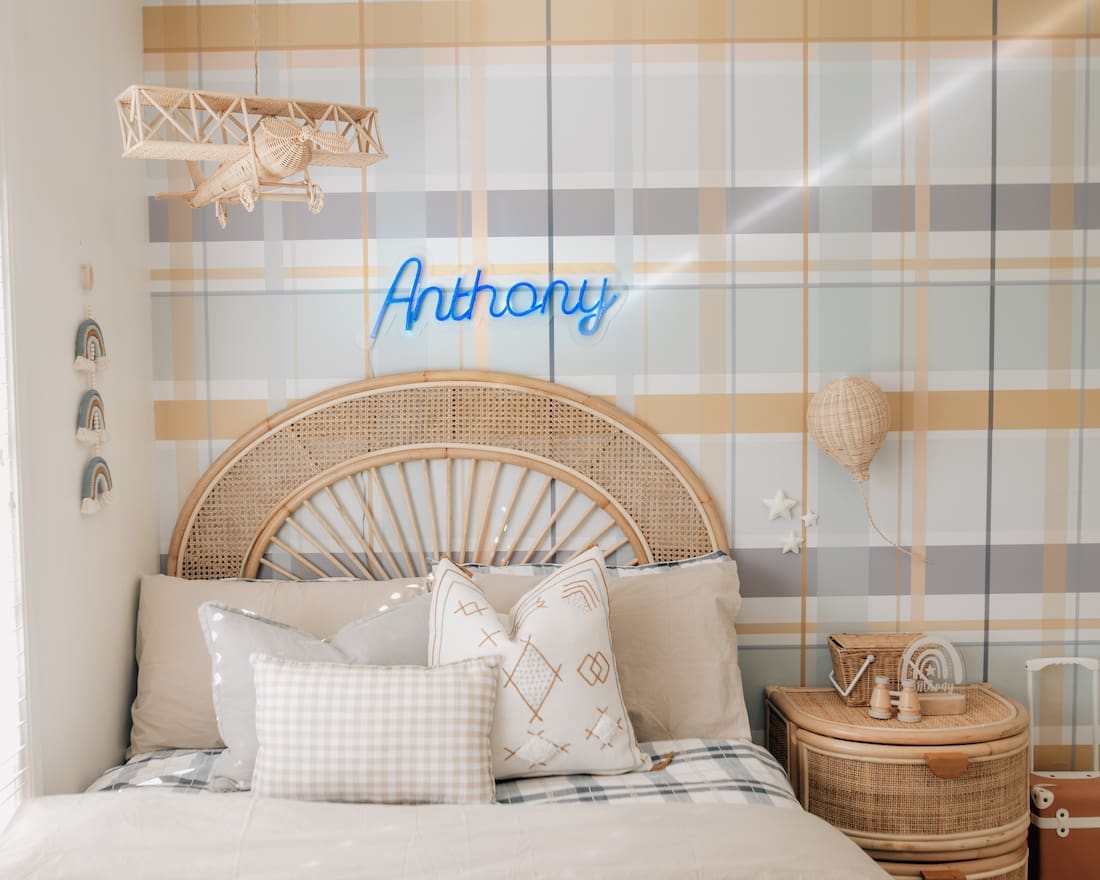 Stephanie went into this room makeover with a clear goal in mind — have fun!
"It was important that I showed my followers creating a boys room can be fun!
"With Anthony starting school, I also wanted a room that reflected his personality and he could grow with.
"Anthony had a lot more input than Amelia did, choosing a lot of the pieces himself. Blue is one of Anthony's favourite colours, and using this colour palette, we had so much fun choosing pieces. We sat at the computer and he told me what he liked and disliked which really helped."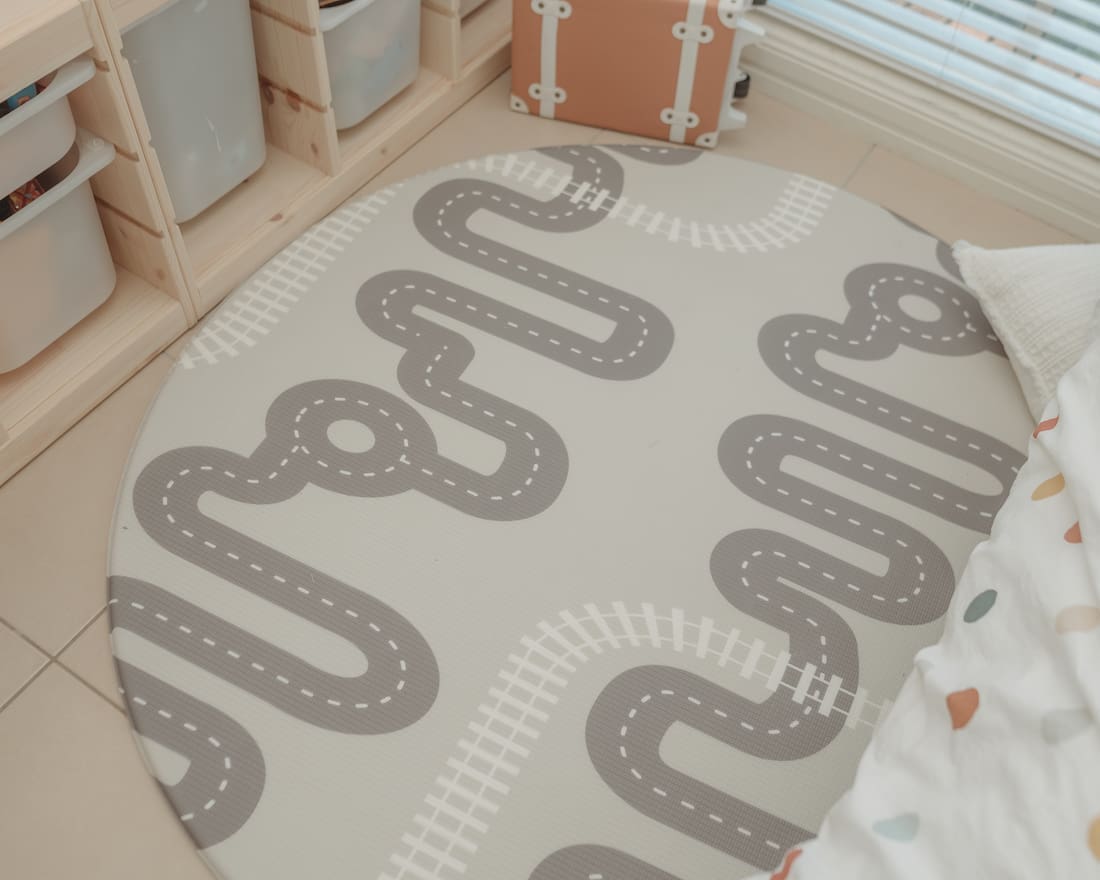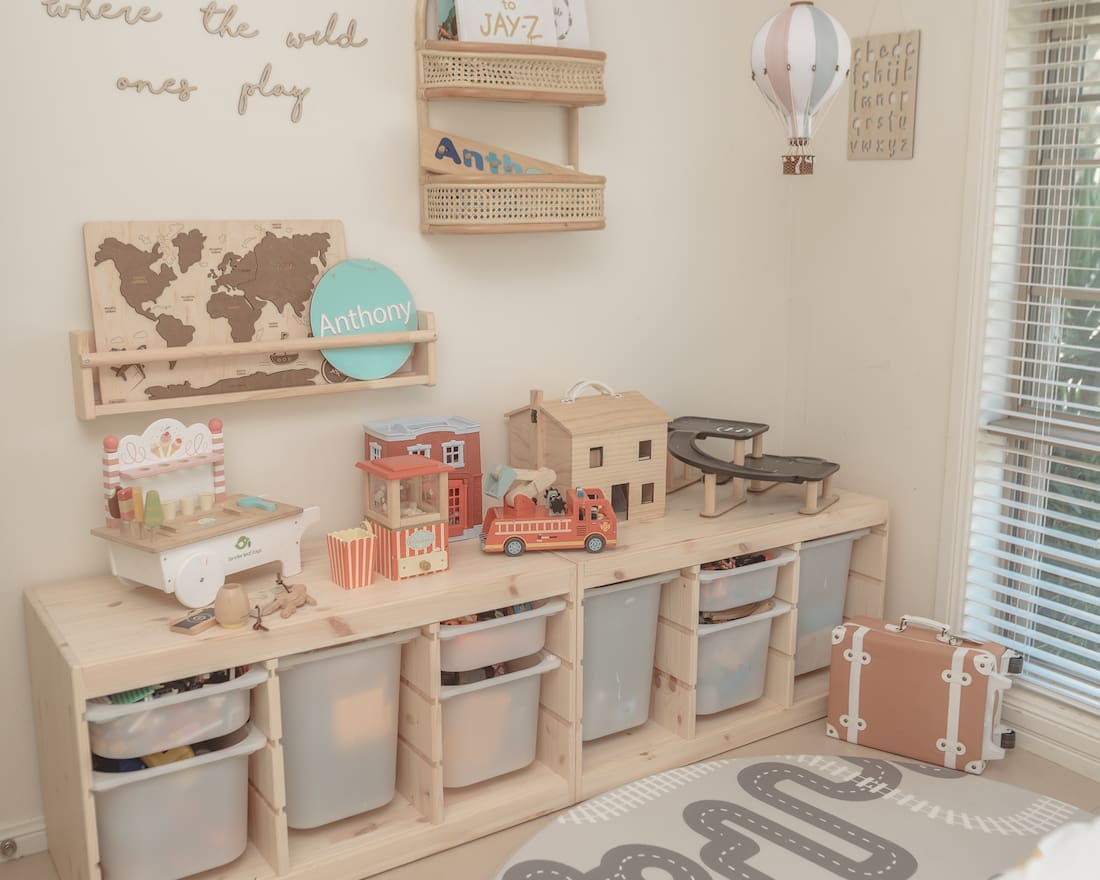 Letting your child have some input is not only a learning opportunity, but one that leads to a room they love!
"It was important for me to have the same elements for both rooms, but then working towards their individual styles. Now both kids love the wallpapers and neon lights.
"I recommend making a room kid friendly but one they can grow into as well. You want to create a magical place where your kids can escape into and be happy. Anthony is obsessed with this room and that makes me very happy!"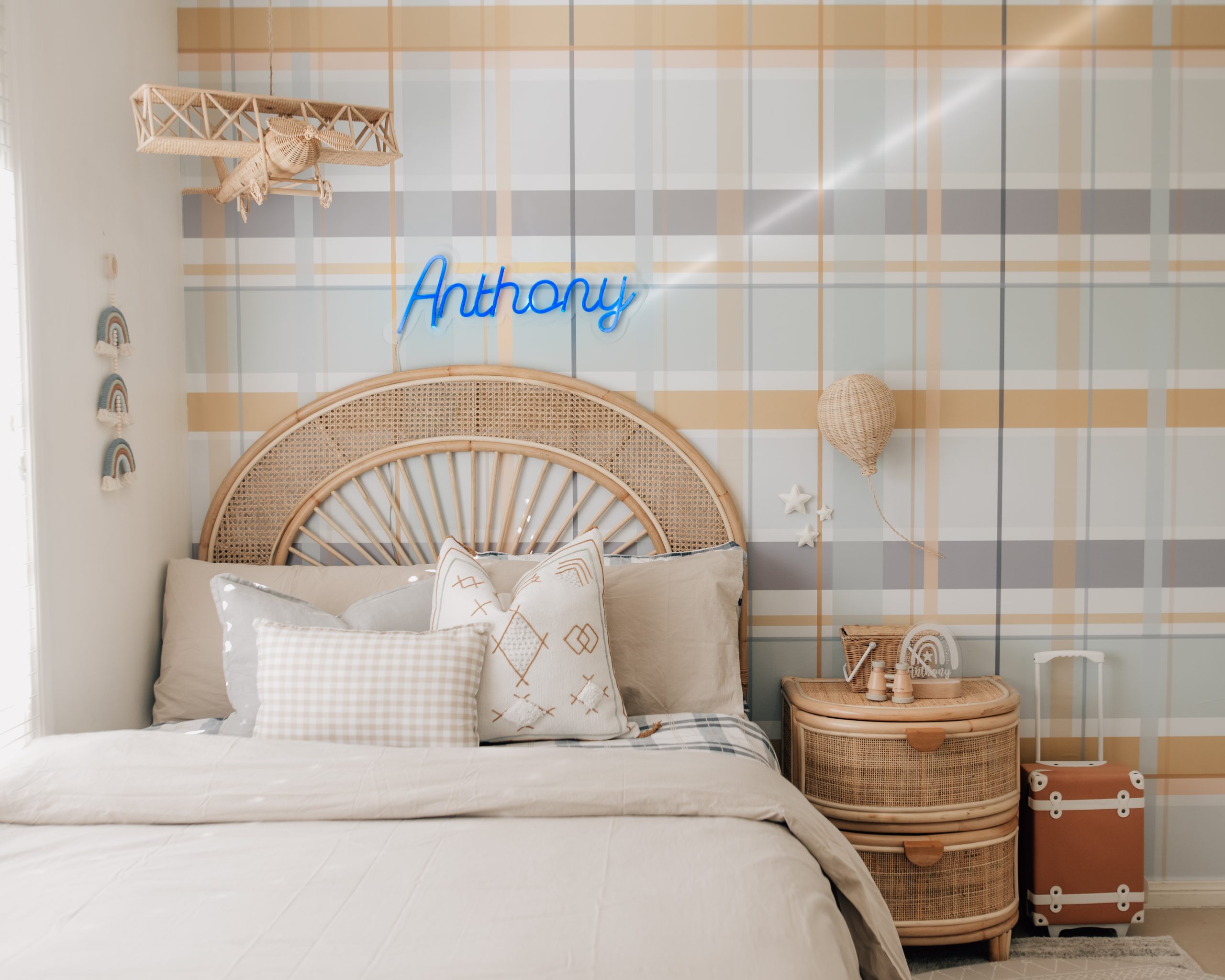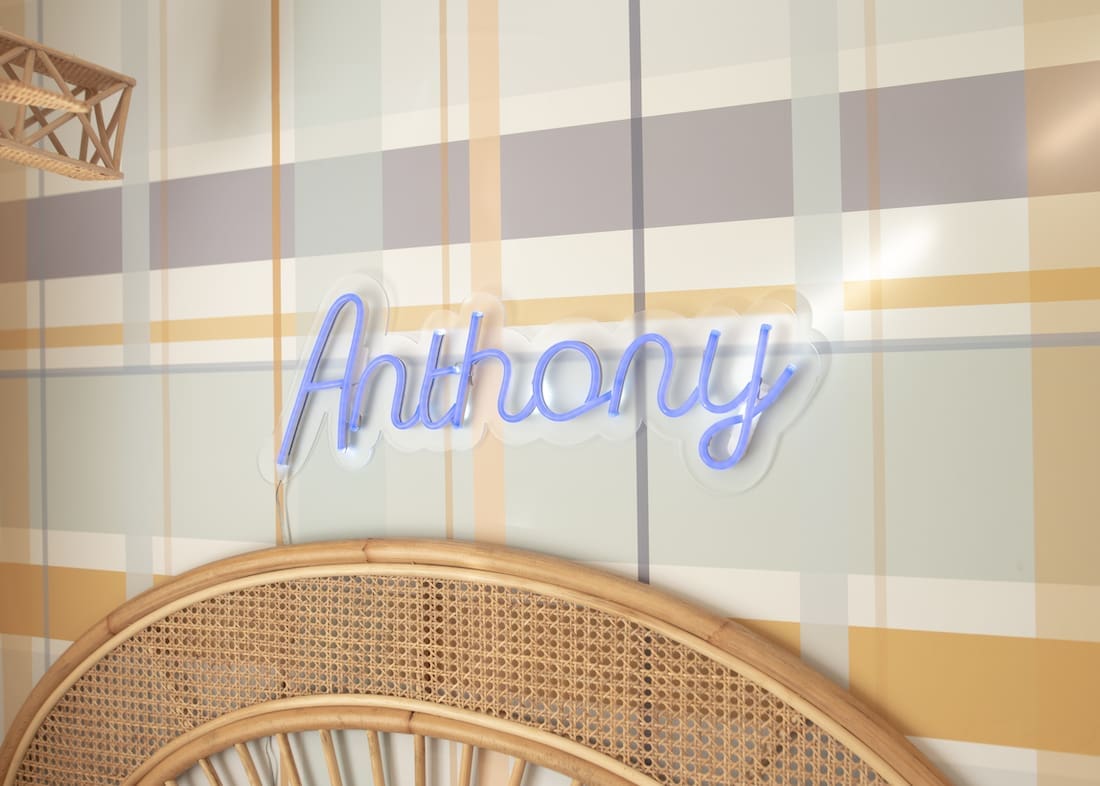 While being guided by Anthony's choices, there were other key drivers in his bedroom revamp.
"I knew I wanted a minimalist boho vibe with lots of rattan pieces and soft hues.
"Anthony needed a new bed. His previous bed was his cot, which turned into a bed as he transitioned to a toddler.
"Anthony needed lots of toy storage so that was a must. I also like interchangeable pieces that can be adapted to reflect what they are into! The LED neon name lights were also the perfect opportunity to introduce something personalised.
"I drew a lot of inspiration from my kids personalities for these rooms. Other Instagram bloggers and Pinterest were also great sources of inspiration!
"This room would also not be a reality without all the small businesses and their clever pieces that brought this space together! We love supporting small businesses and this was a great opportunity to do that!"
'Blond Noir' wallpaper — Minnie and Me Interiors
Neon Sign — Letterly
Bedhead and bedside table — Poppy's Little Treasures
Rattan plane and balloon — Valentine and Co
Glow in the dark stars — Little Custom Creations
Gingham cushion — Peppermint Tree Creations, Jaye and Co
Hanging rainbow — Olivelovespeach
Thank you Stephanie for showing us around this gingham boy's room! To see more from Stephanie, you can follow her and all her future projects on her Instagram.
What do you think about this gingham boy's room? Do you like this boy's bedroom? What's your favourite part? We'd love to hear your thoughts in the comment section below!