Right up there with kitchen week, the backyard and pool reveals are one of our fave weeks on The Block. This year didn't disappoint with a three-way tie for second place… the competition was HOT. Let's check them out!
Related article: The Block 2021: Week 9 — Laundry, hallway and powder room reveal
Related article: The Block 2020: Week 12 — Pool and backyard reveal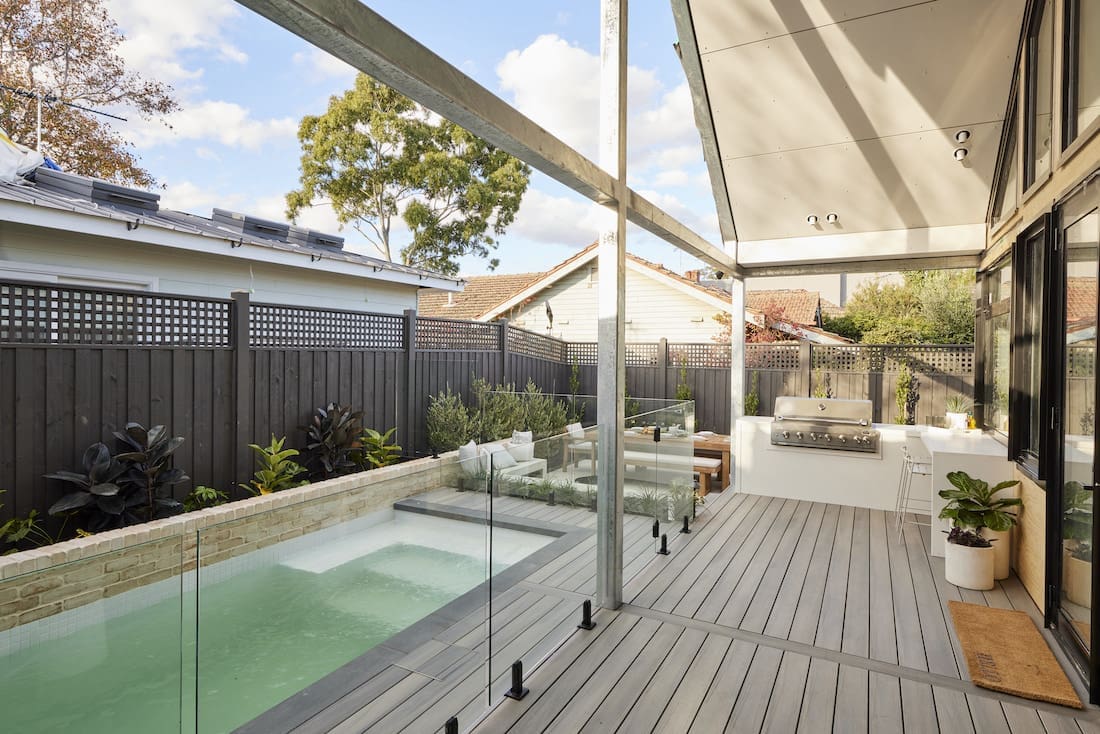 Ronnie and Georgia
Mirroring the design and style of their entire home, Ronnie and Georgia's backyard and pool was elegant, stylish and sophisticated.
Creating clear zones including a deck, barbecue and kitchen servery, outdoor dining space, firepit with built in seating, and (artificial) grassed play space, it was well thought out and perfectly executed. And let's not forget about the pool. The star of the backyard, it's a great size and sure to win the hearts of potential buyers.
The judges loved it, especially how House 1 created so many distinct zones with Shaynna stating the mature trees and washed wall make it a look like it had been there forever. Neale summed it up by saying, "It's a stunning and saleable space that's slick, sophisticated and low-key."
Cost: $76,033
Score: 28 / 30 (joint 2nd place)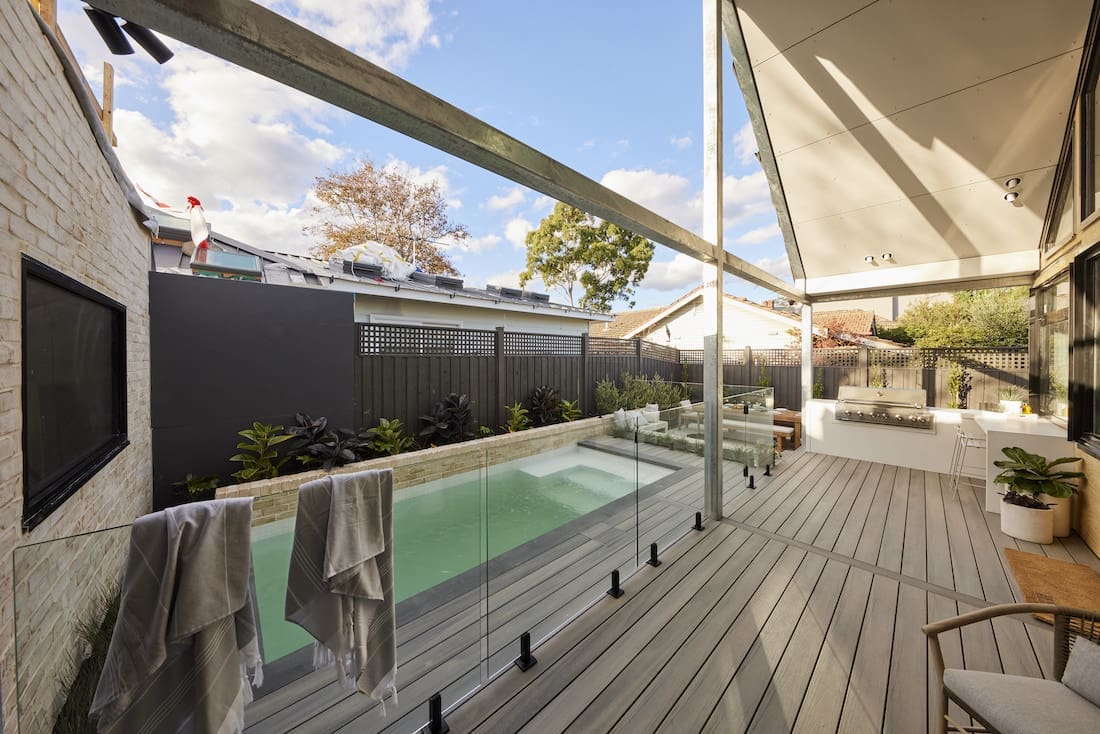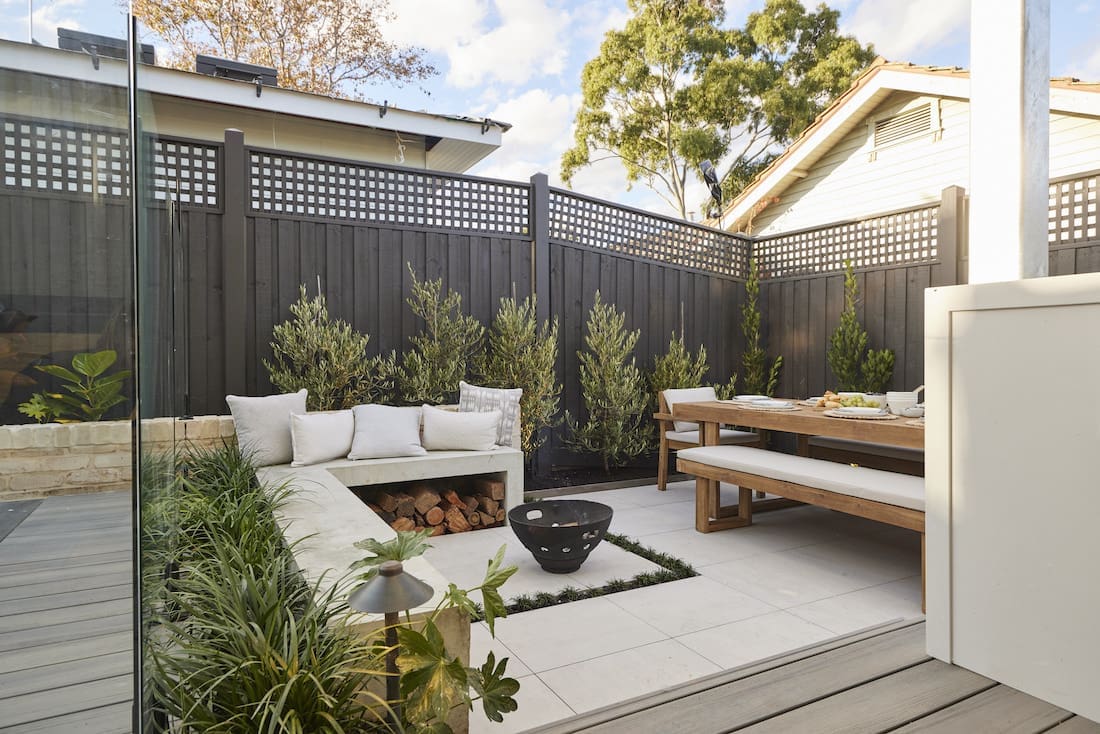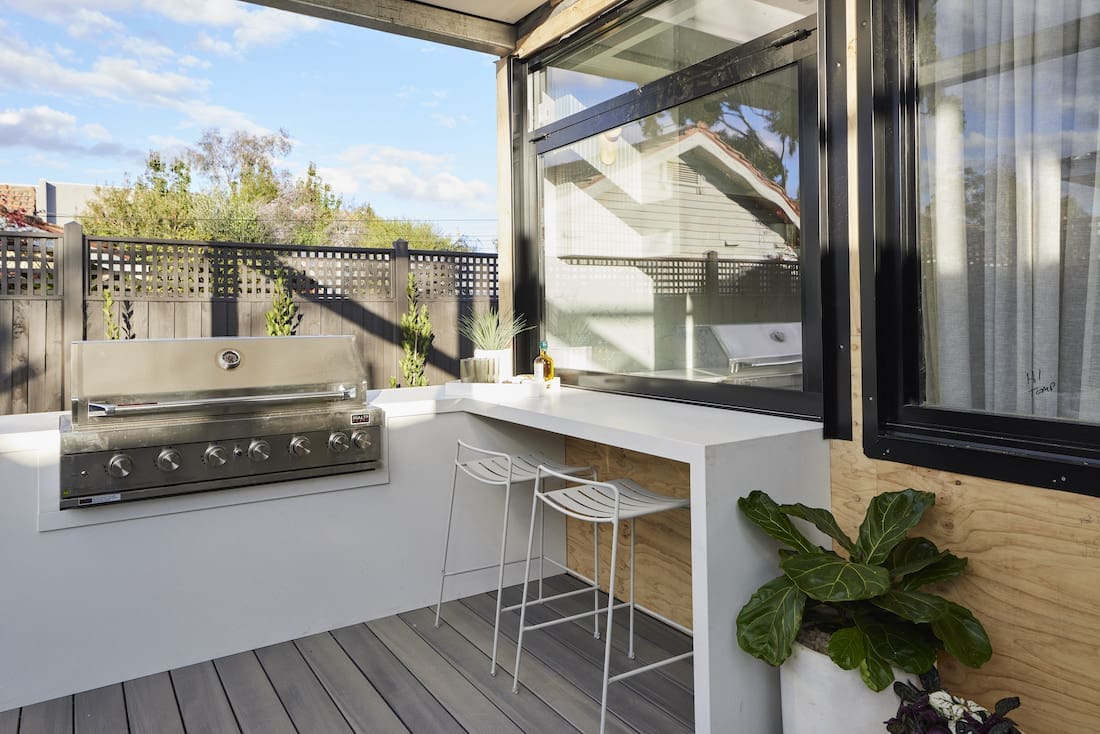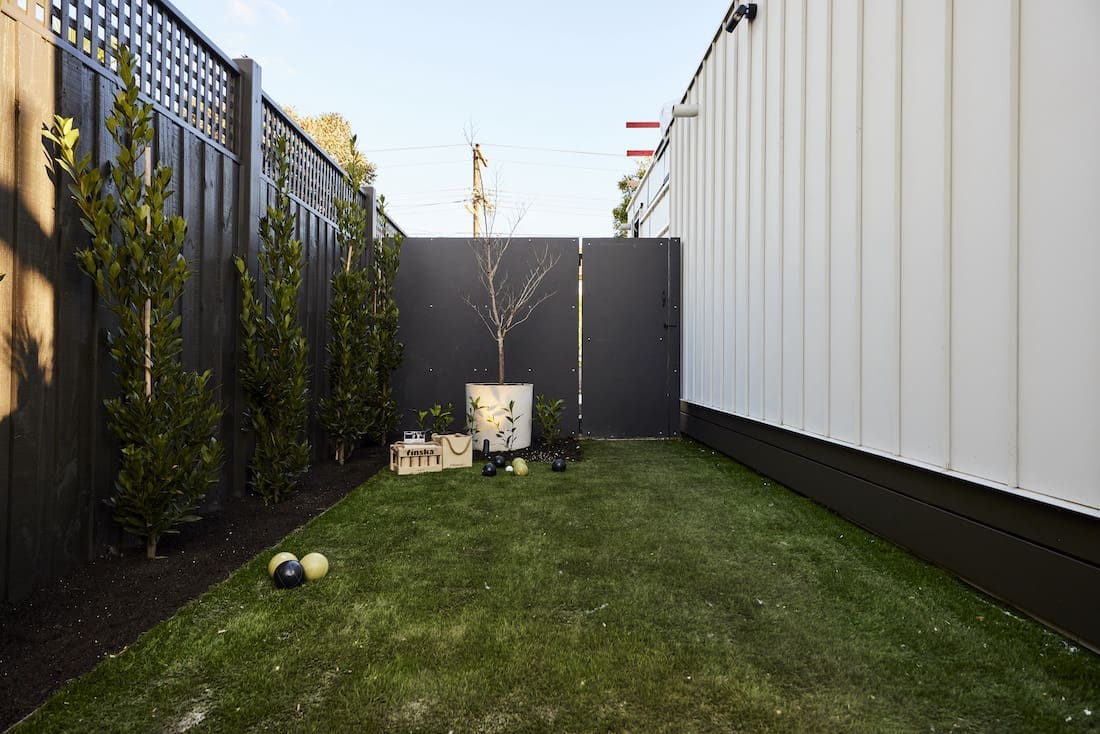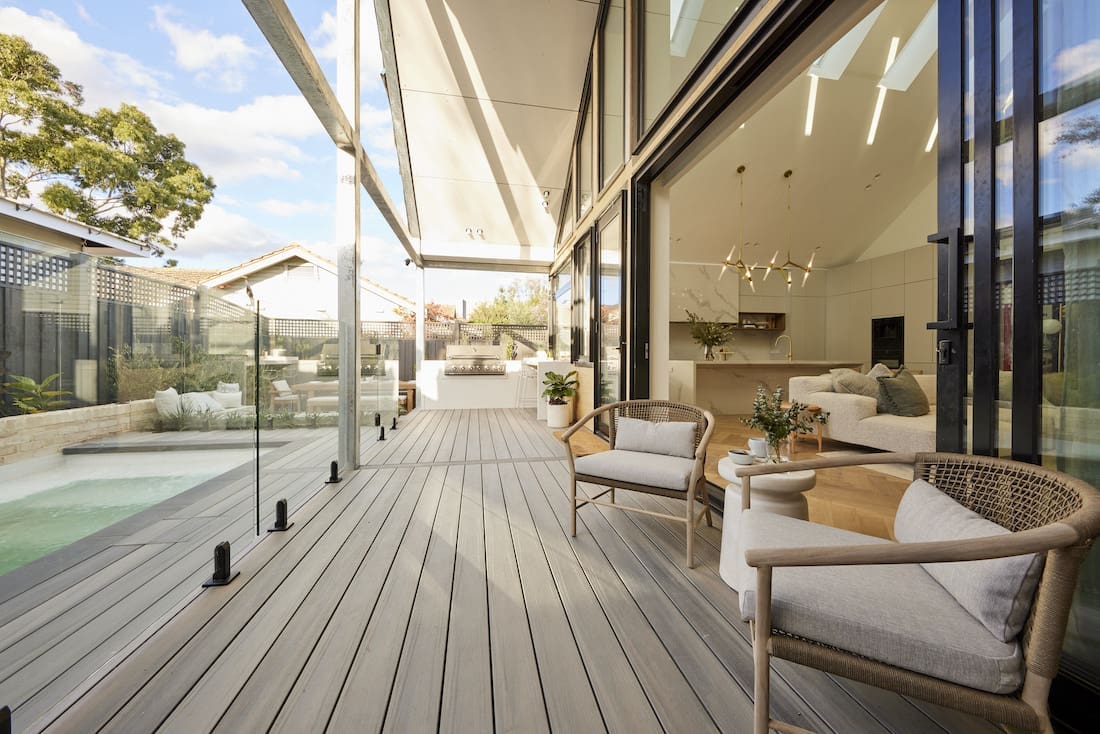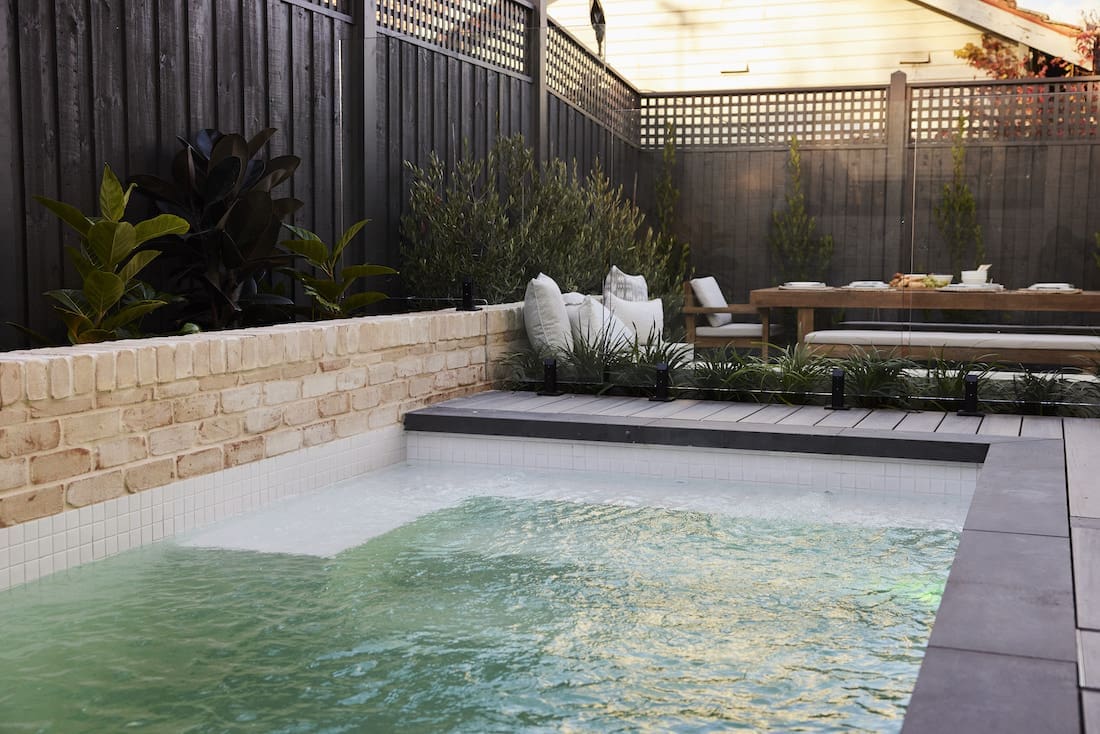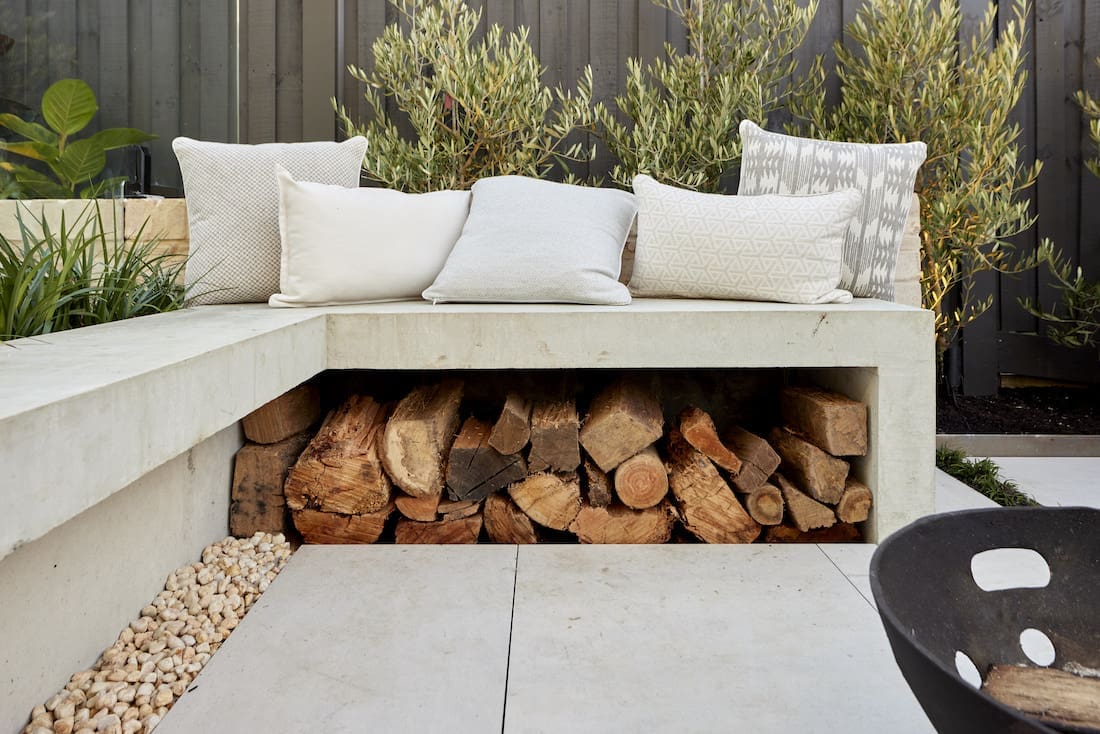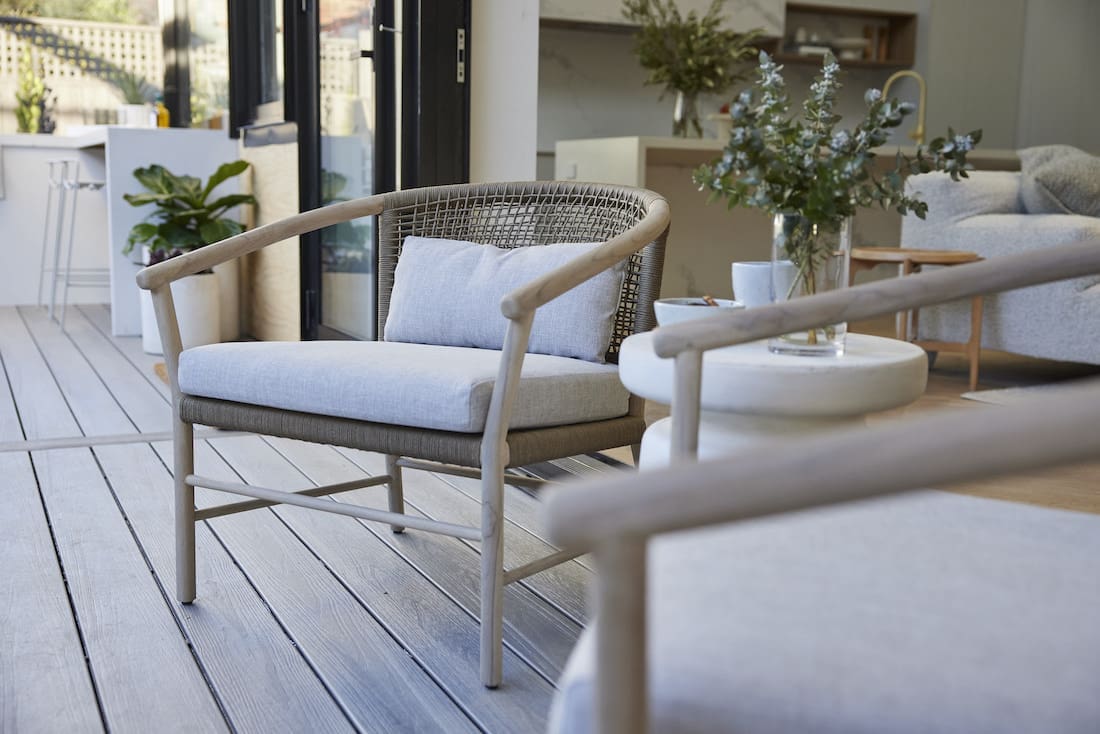 Mitch and Mark
Talk about lush! Mitch and Mark's garden looks like it's been established for years! Bringing out the big guns, House 2 featured plenty of mature trees and plants to create a resort-like backyard.
There's no denying they created a chic outdoor space and one that's made for relaxation. The judges had a minor concern about whether there was enough kid play space — however that's a concern around almost every backyard ever created on The Block, isn't it?!
The judges were big fans of the poolside cabana complete with fridge, barbecue and dining area with plenty of seating and styled spaces (of course there were, it's Mitch and Mark!).
Cost: $46,425
Score: 28 / 30 (joint 2nd place)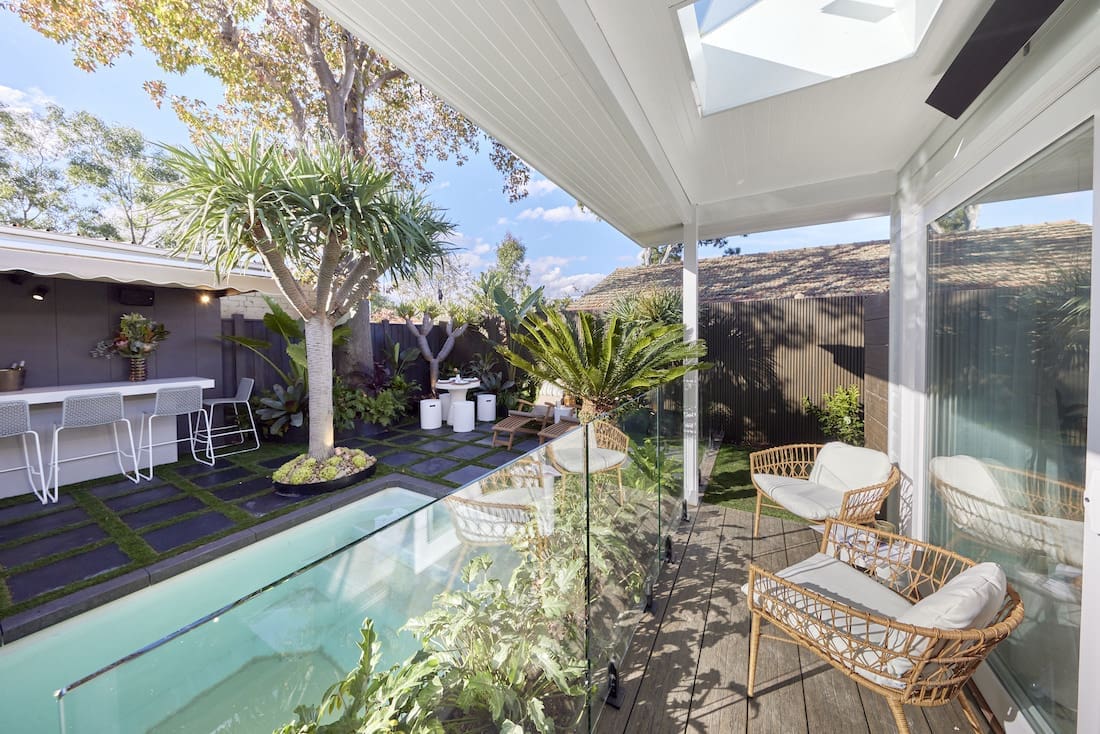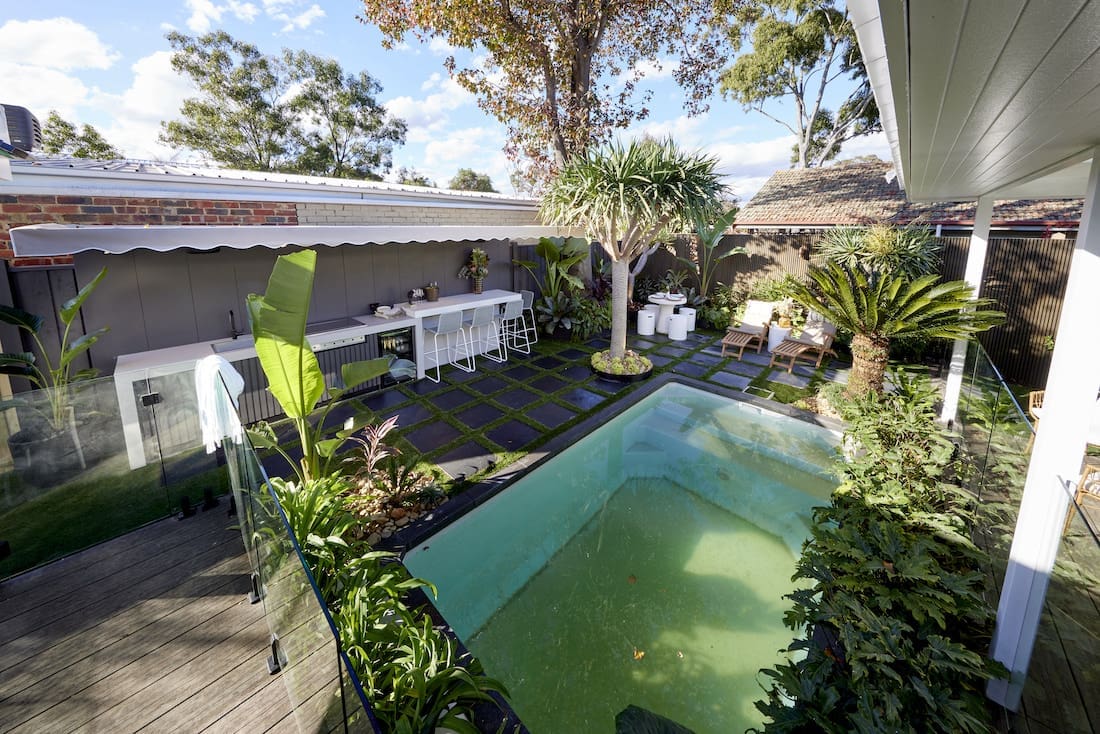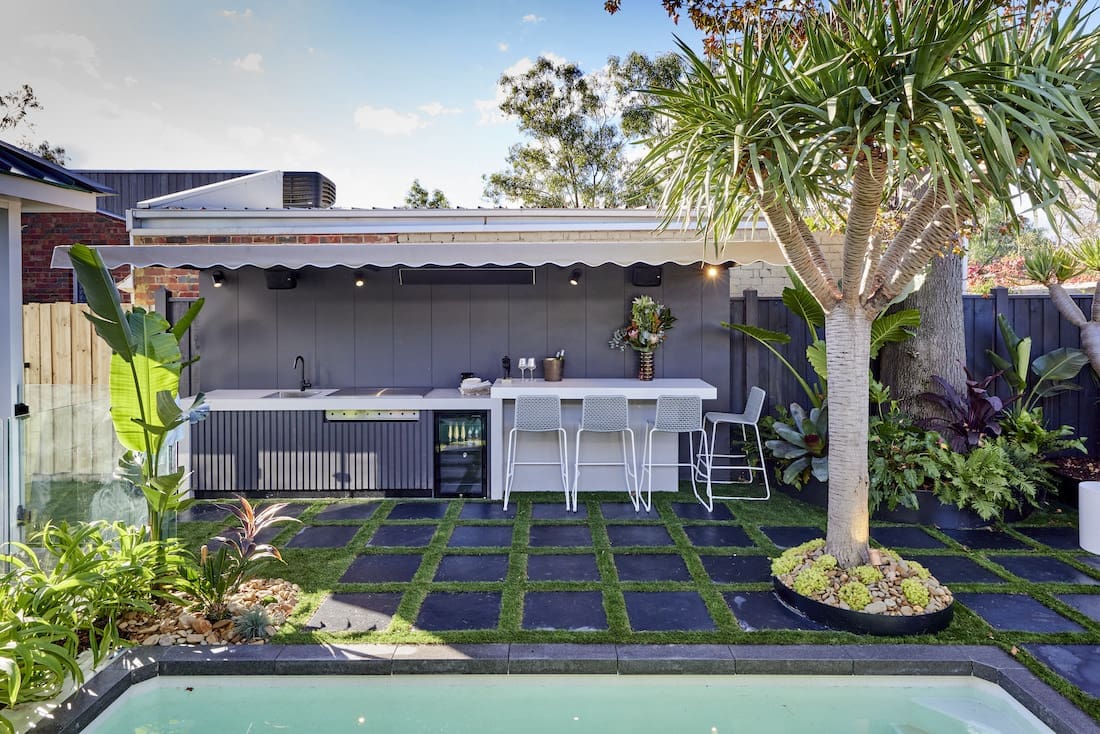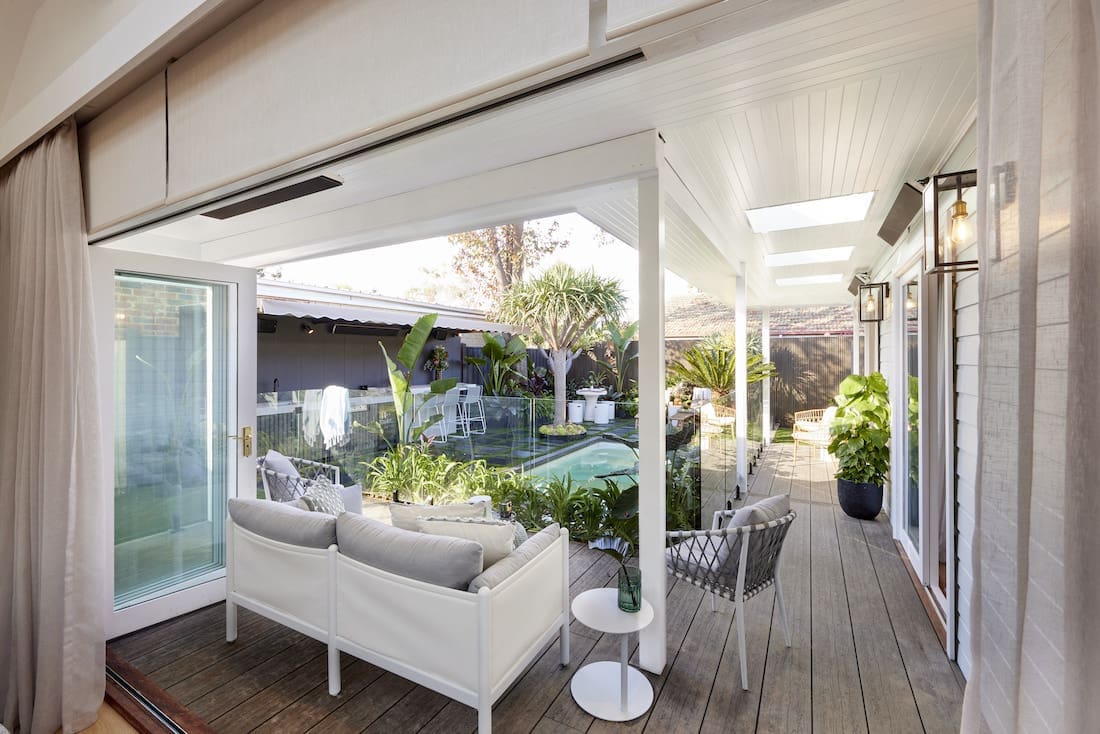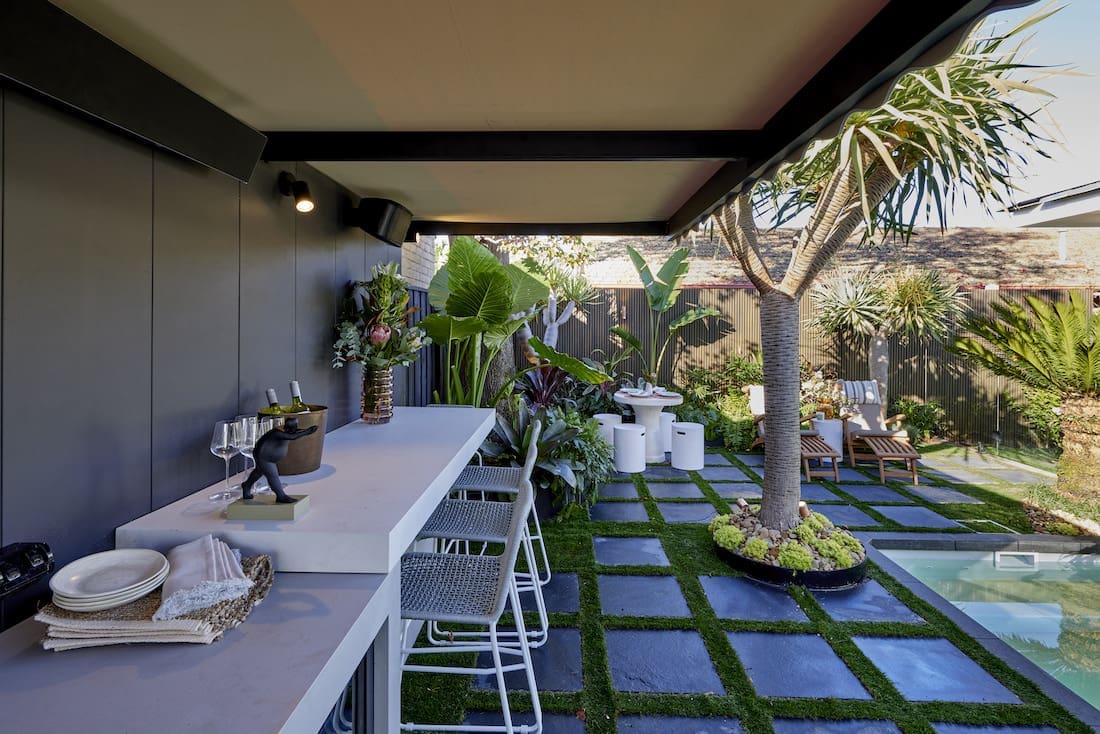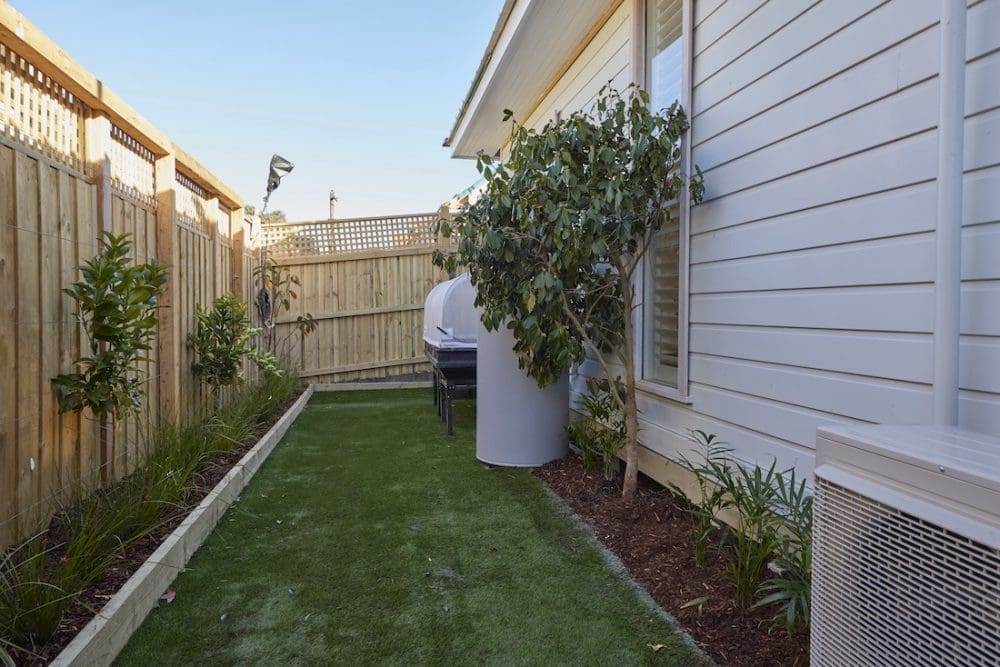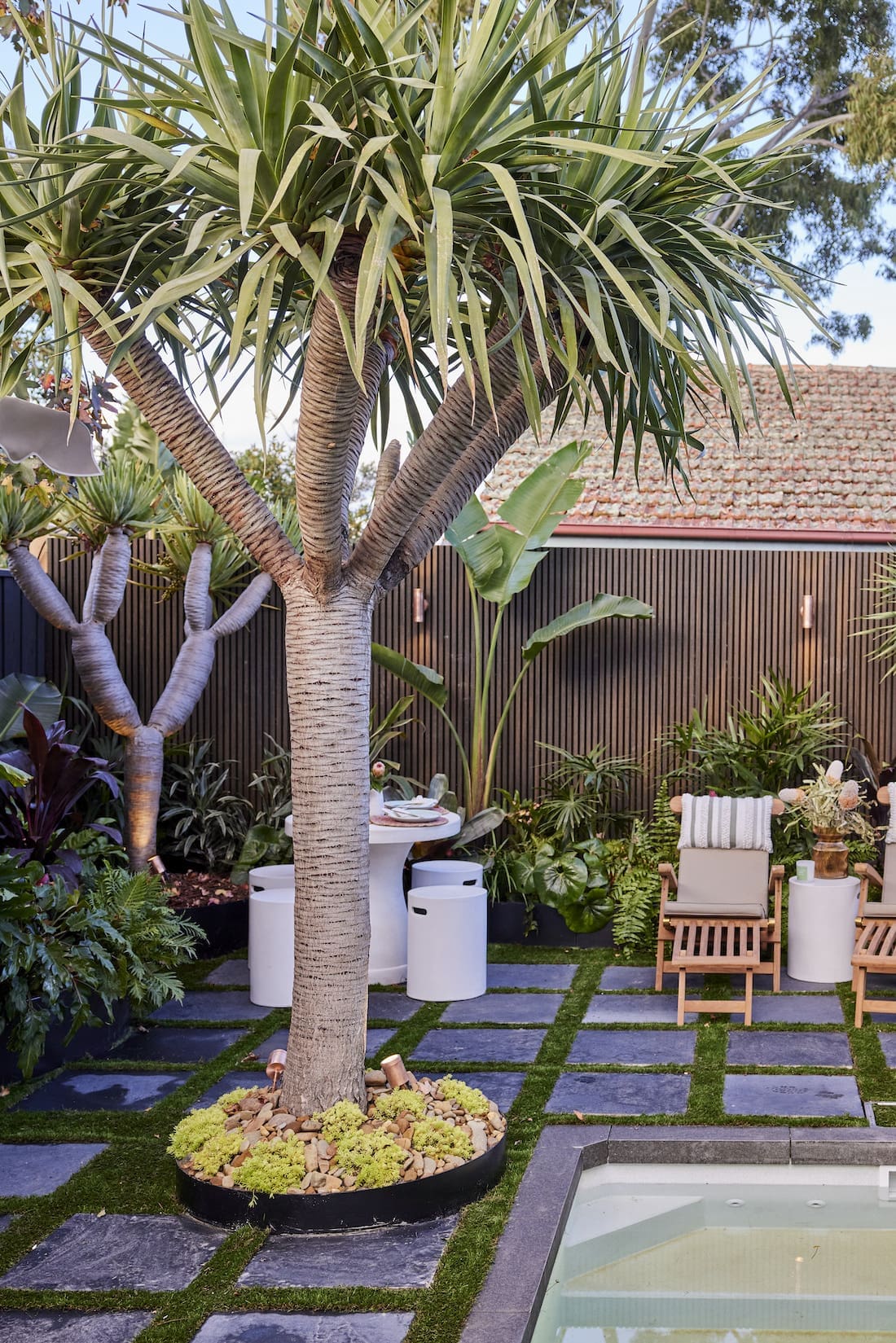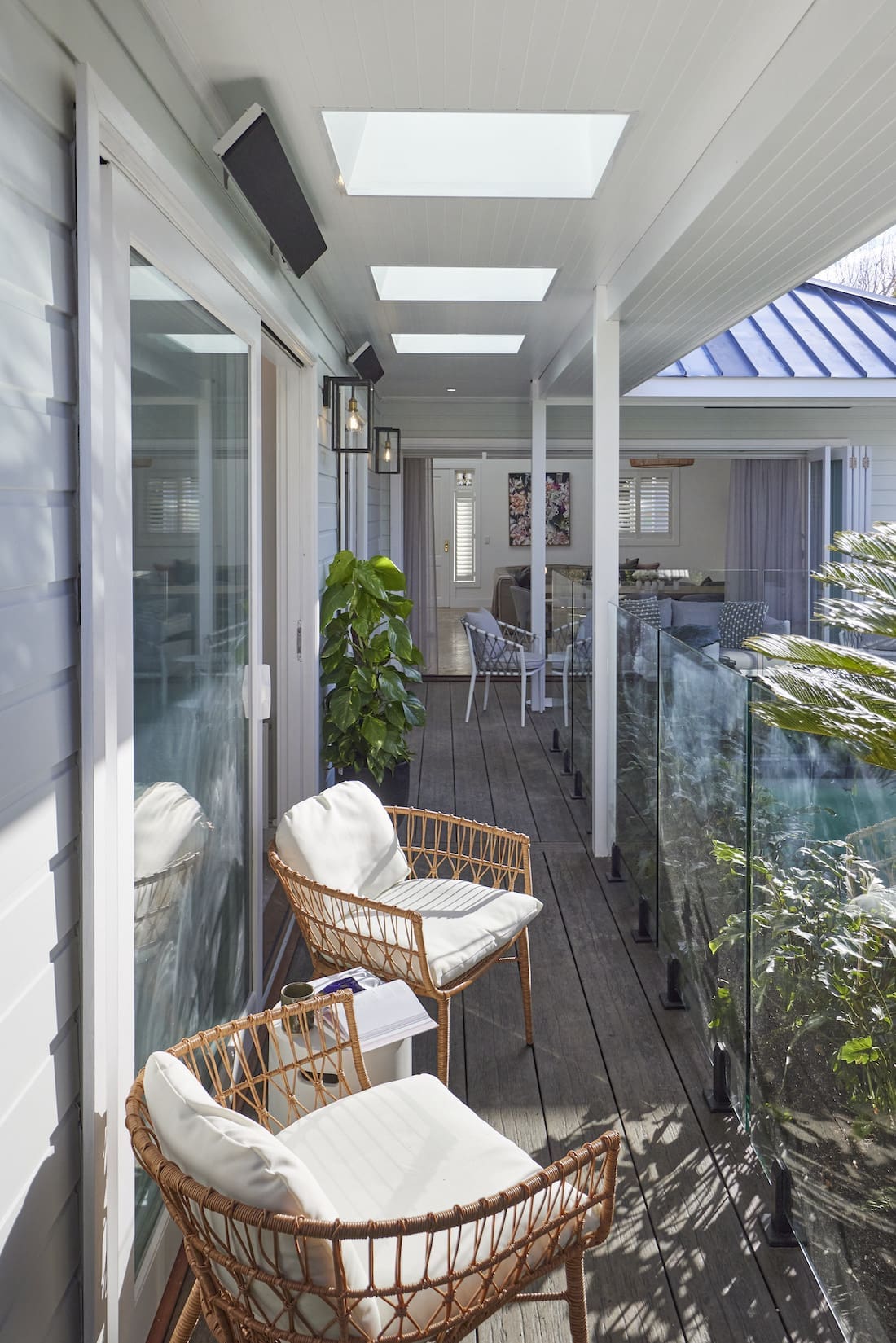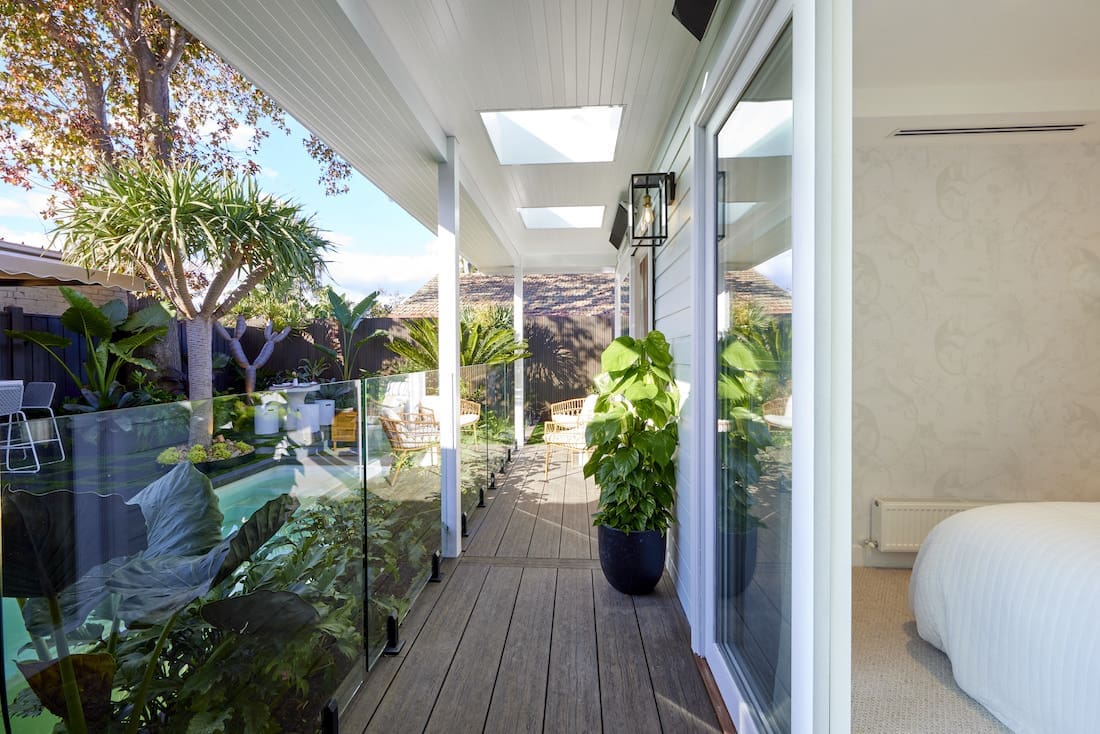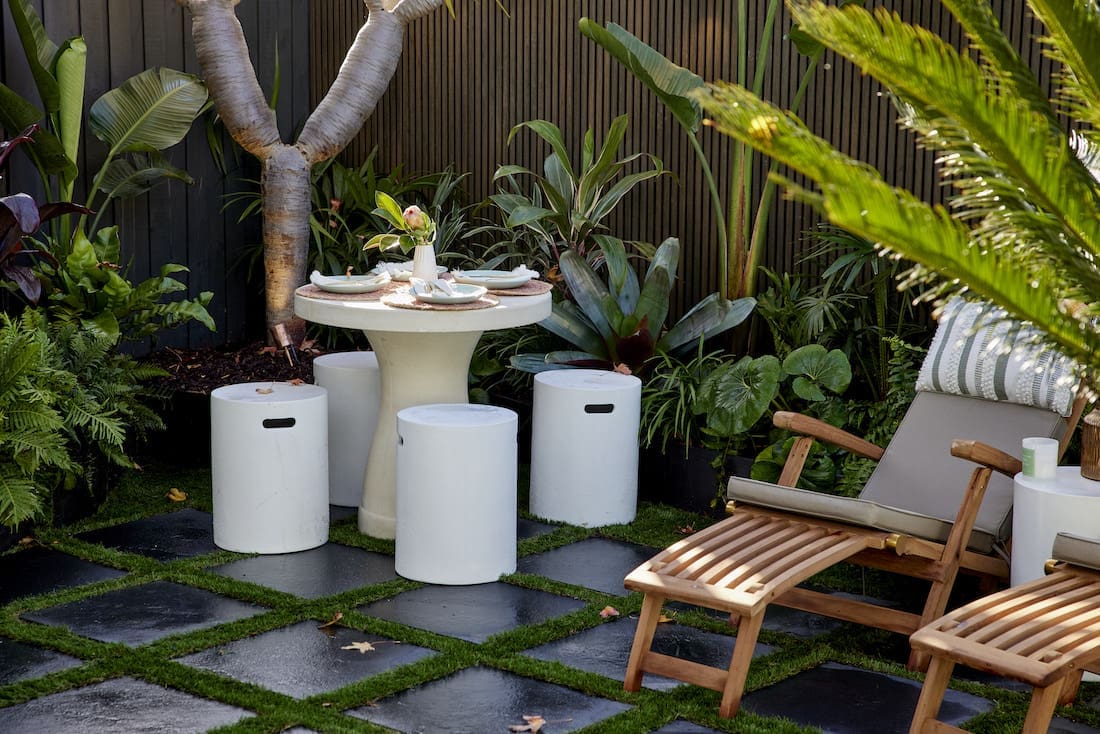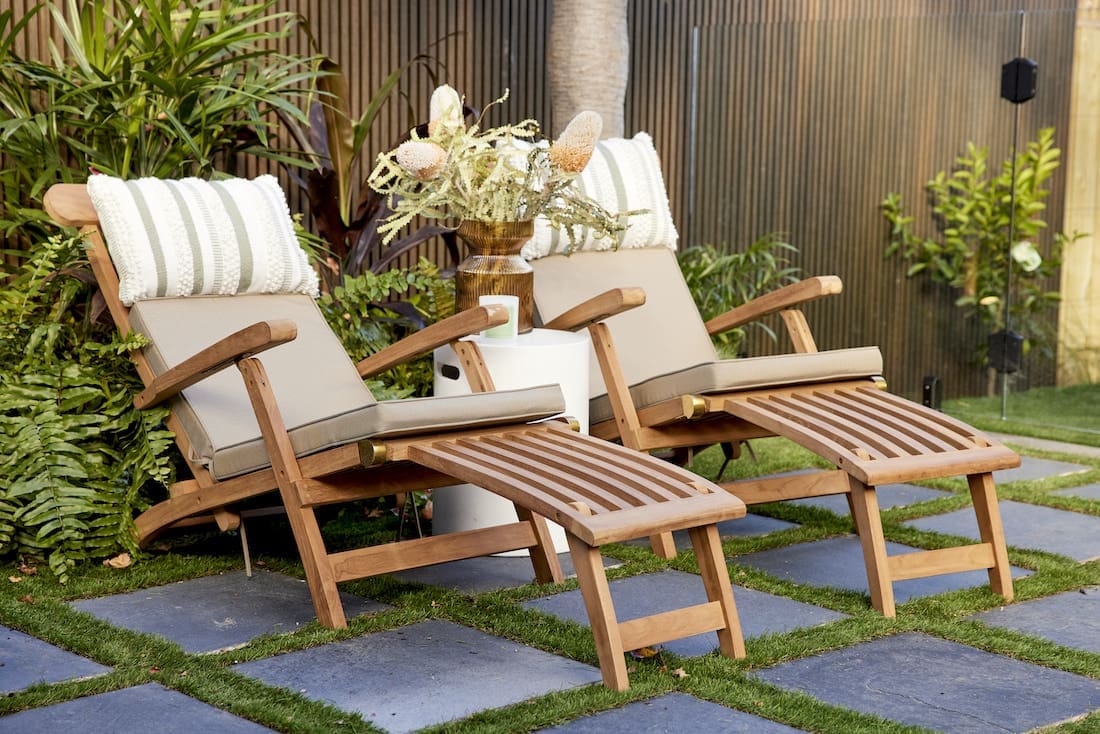 Tanya and Vito
The star of Tanya and Vito's backyard and pool space was certainly their beautiful indoor outdoor transition. The deck and black framed pergola tied in beautifully with their expansive kitchen and dining area.
The pool was great with lovely plant choices that will look even better over time. They made a clever decision early on by moving the original home forward 2 metres, gaining precious space in the backyard to create a large grassed area. Call us boring, but we were pleased to see a foldable washing line in this space!
The judges said Tanya and Vito showed a useable, functional space open to interpretation but were left underwhelmed. We agreed in part, but certainly wouldn't be mad if this was our backyard.
And just imagine standing in that pink (!) butlers pantry, gazing out your pill shaped window and seeing that lush garden and poolside view. Beautiful!
Cost: $45,005
Score: 22½ / 30 (5th place)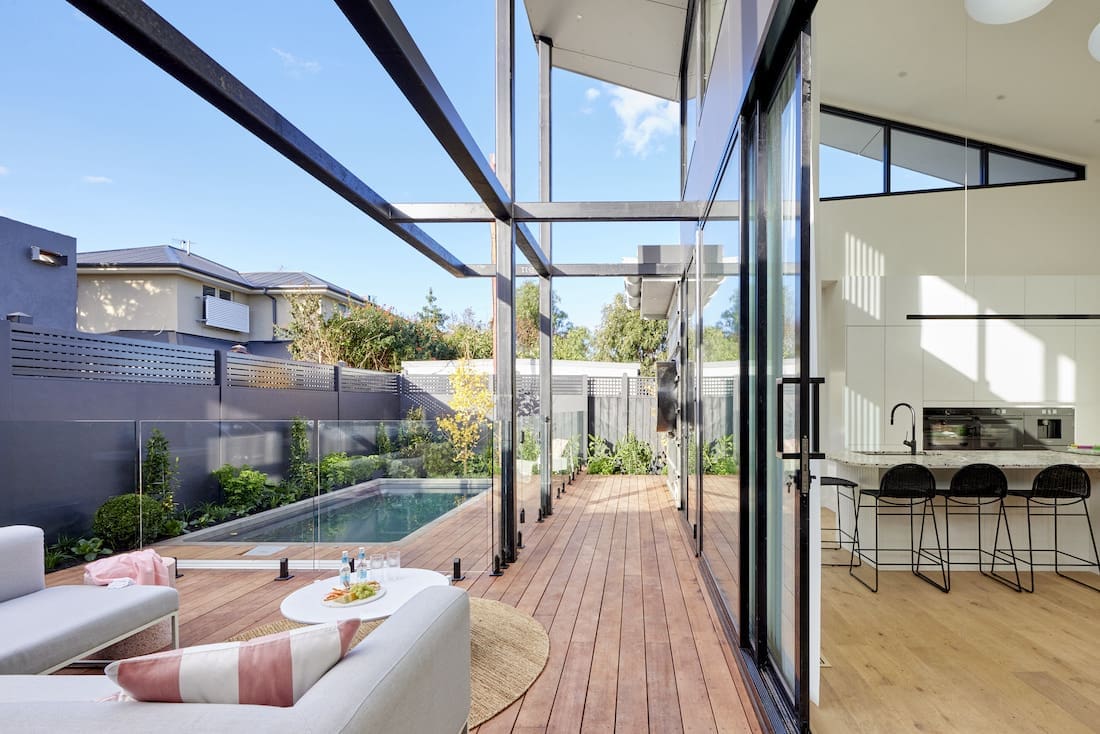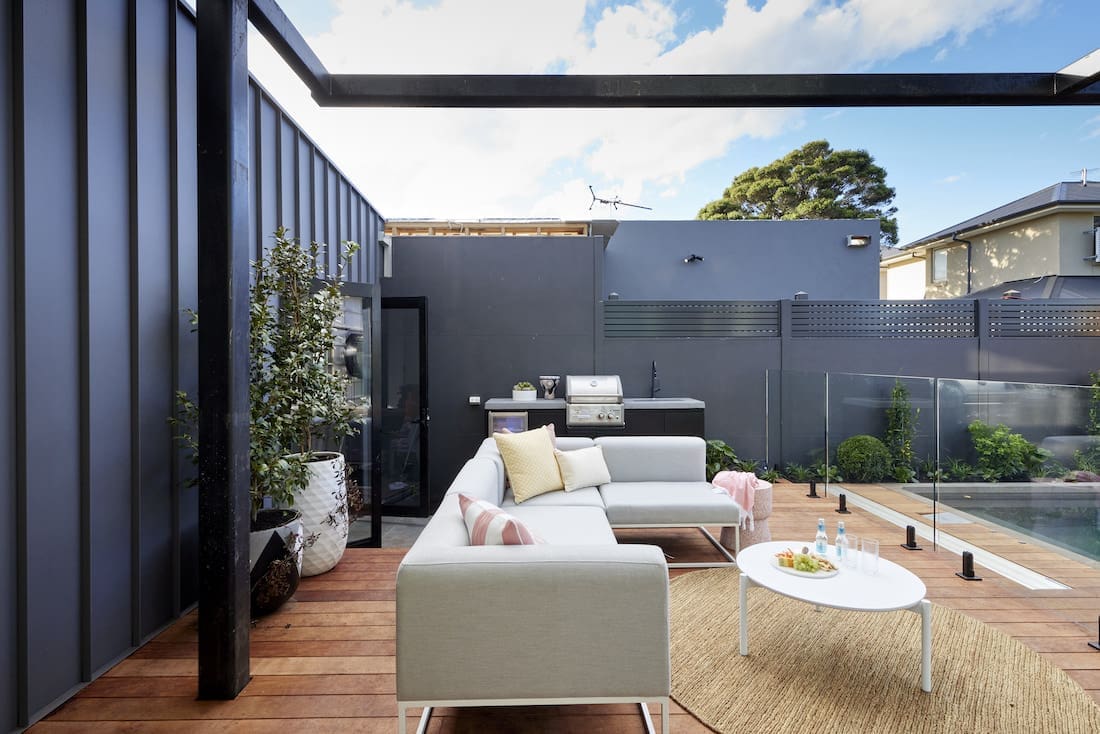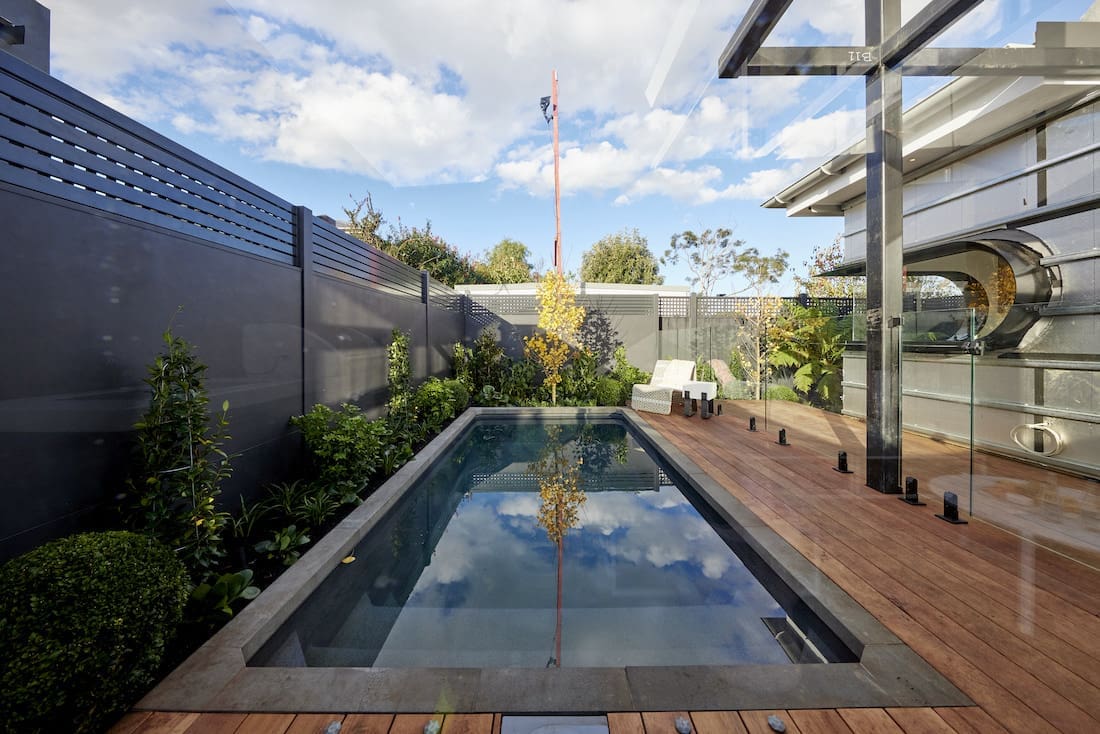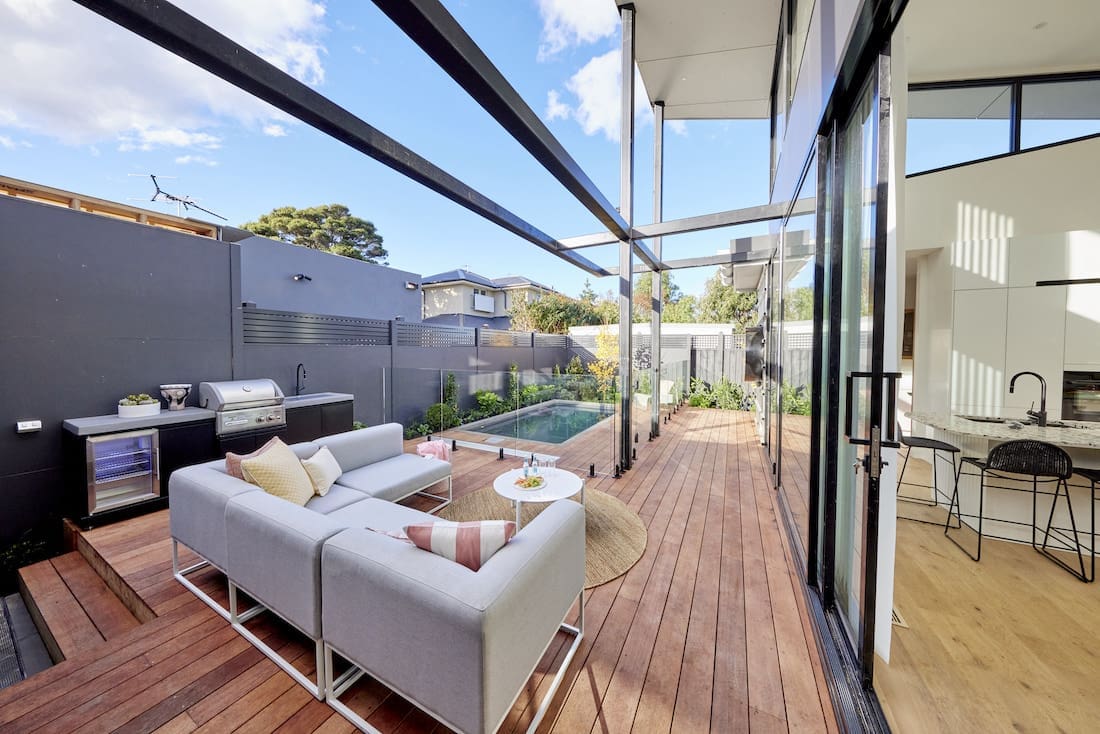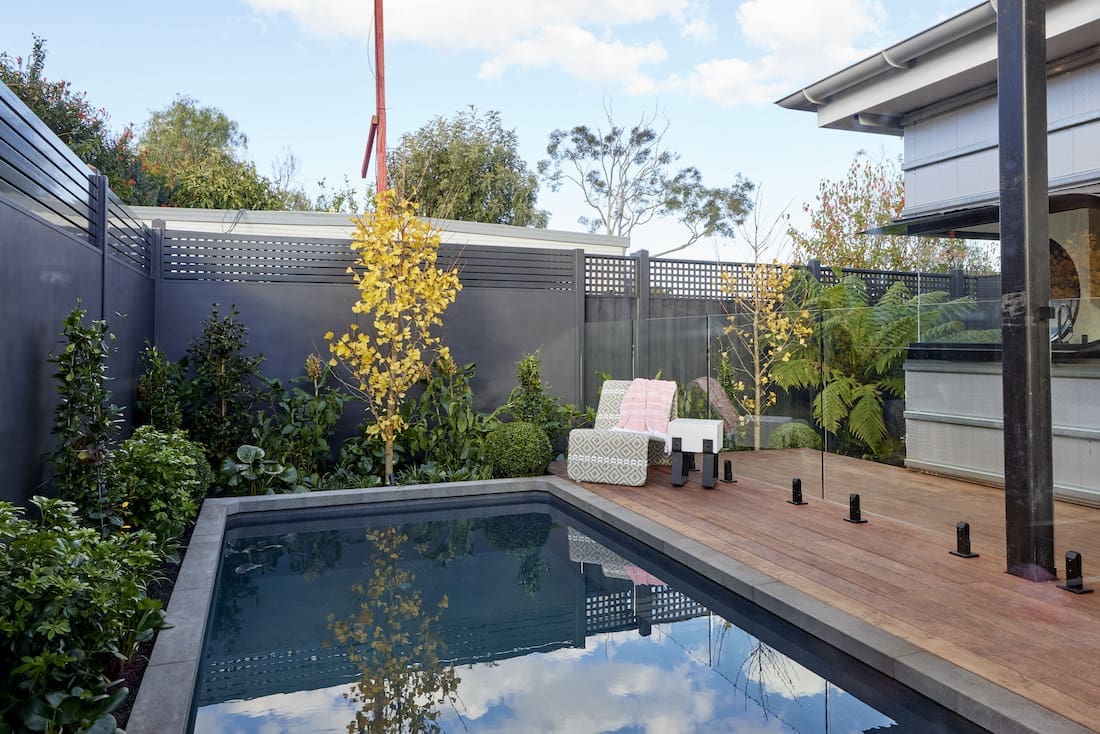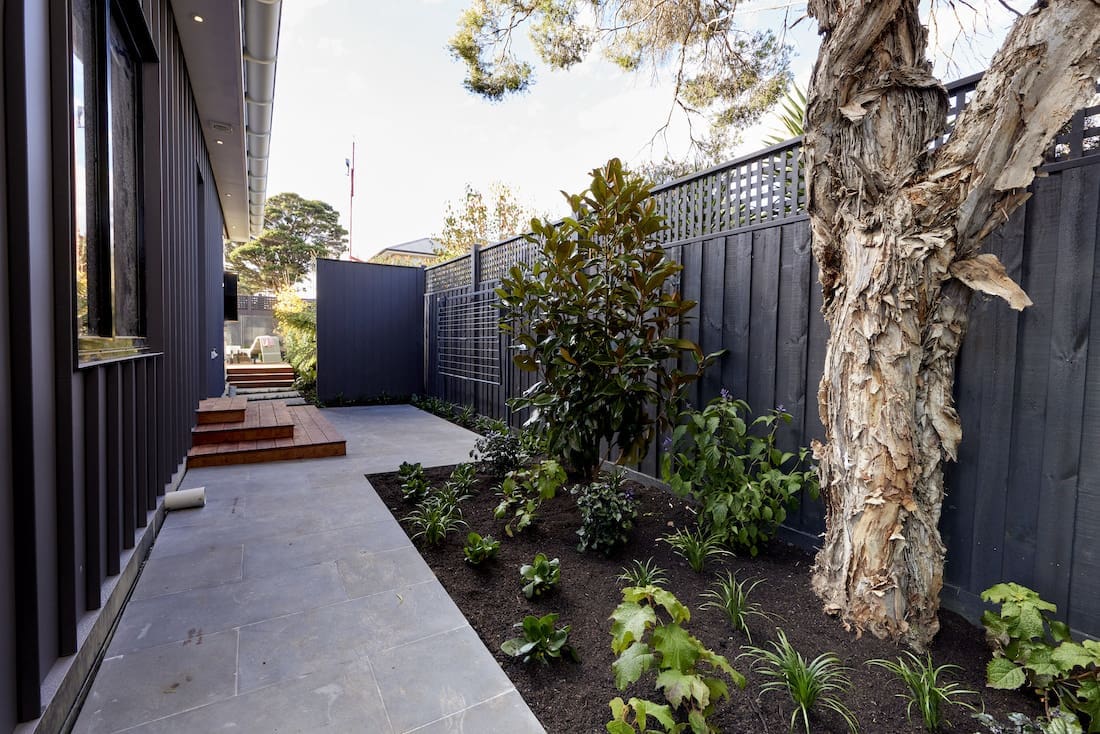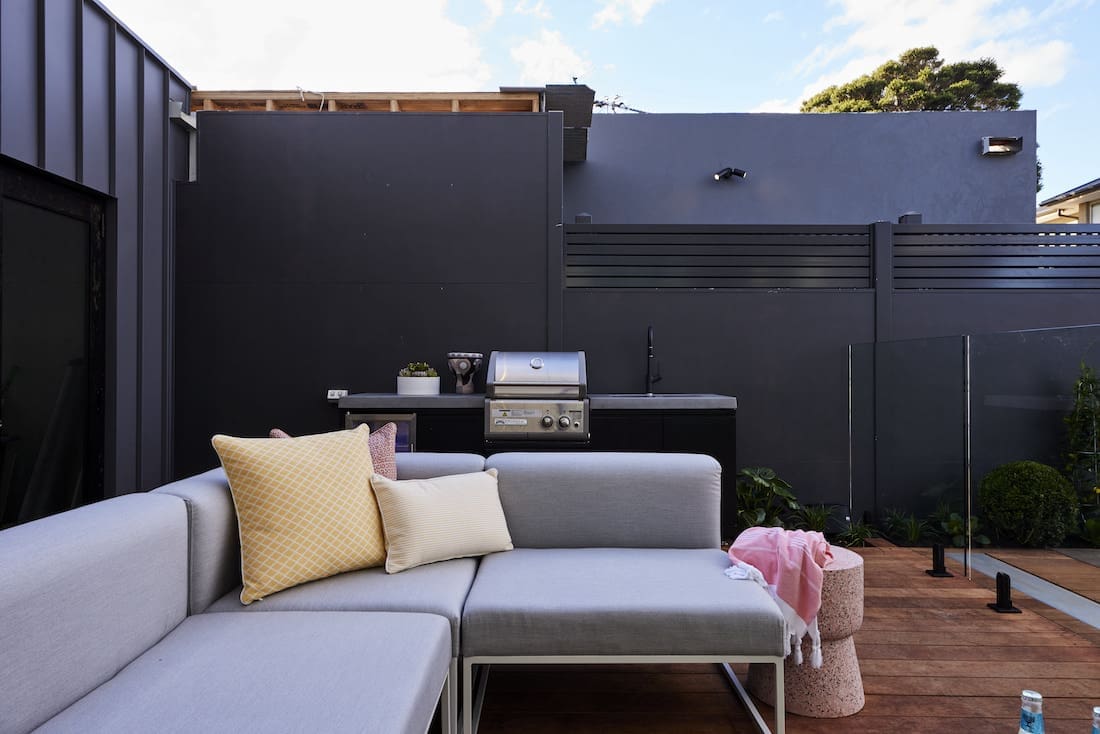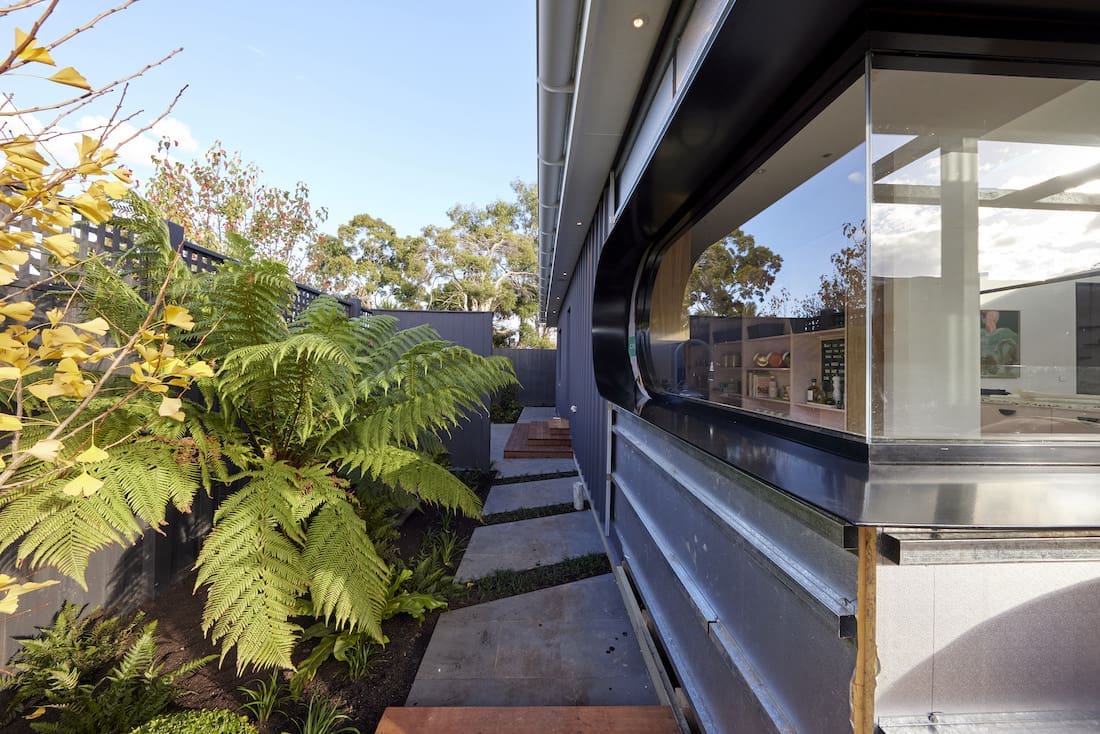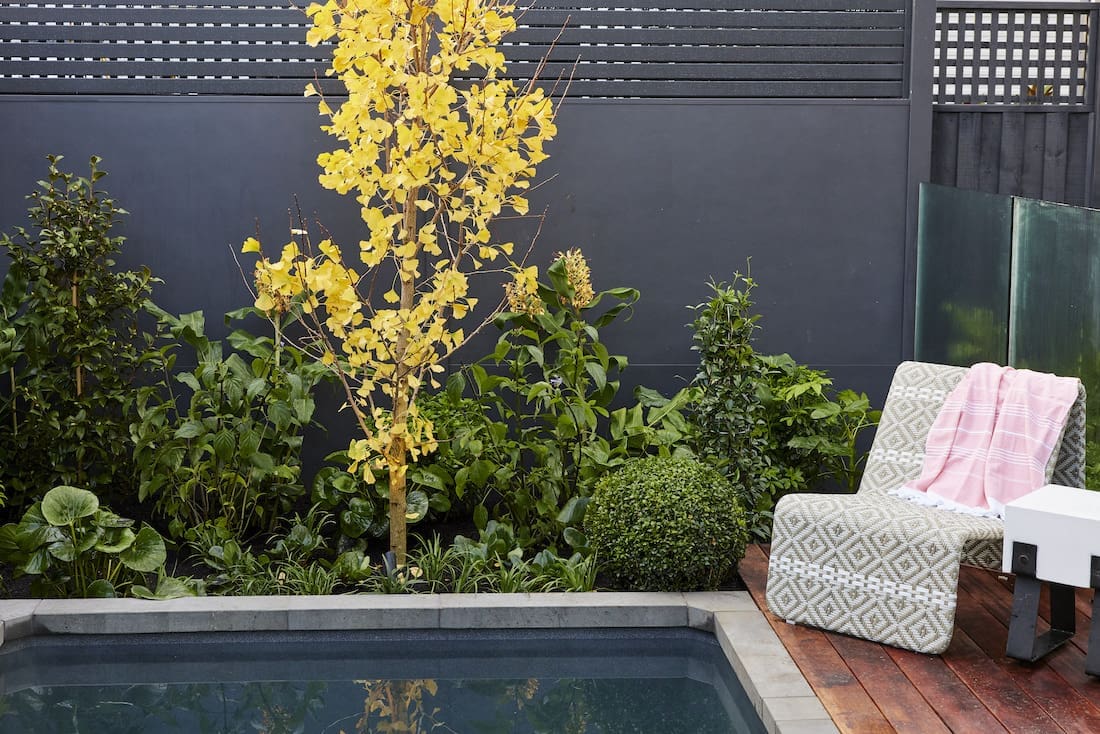 Josh and Luke
After a few off weeks, the boys finally came through with the goods. They delivered a beautiful backyard and pool area with the judges describing it as, "…Almost Japanese [in its] simplicity."
Featuring a long pool with arched fountains, fabulous decking, a Venetian plaster feature wall, barbecue and dining area, it's the perfect outdoor entertaining space for House 4.
Our favourite part of the backyard was the fire pit and grassed area with fun festoon lights strung overhead. It was pared back without being boring, and had clever zones which will appeal to many come auction day.
Cost: $53,538
Score: 28 / 30 (joint 2nd place)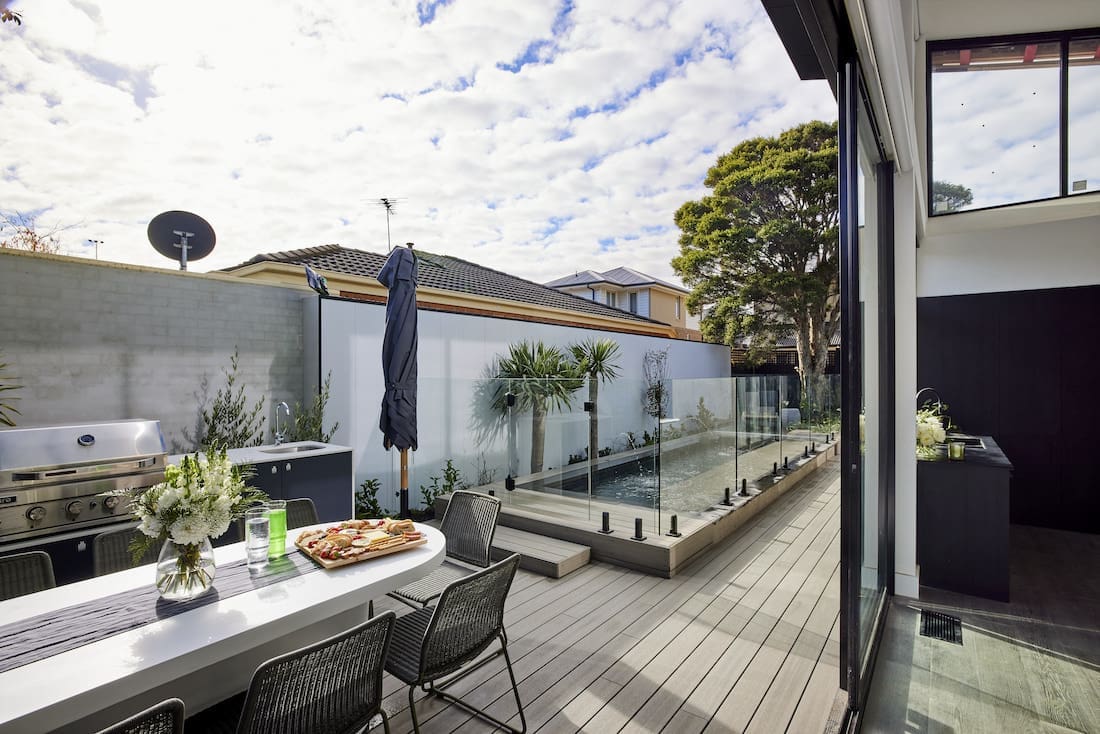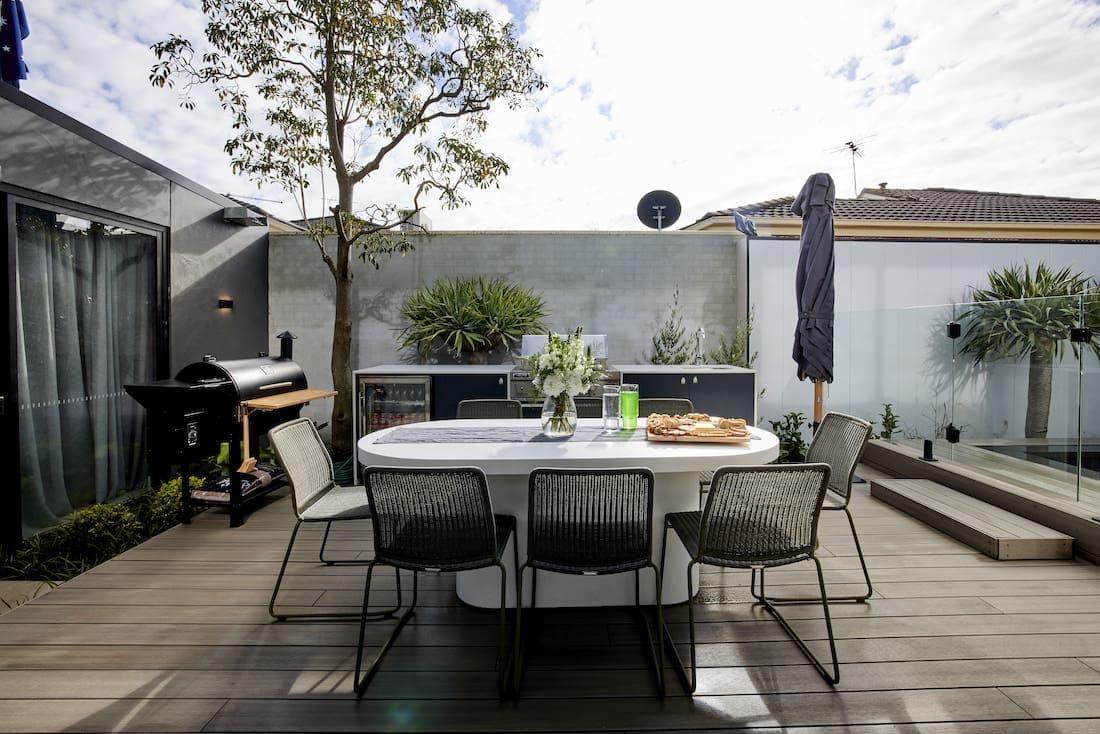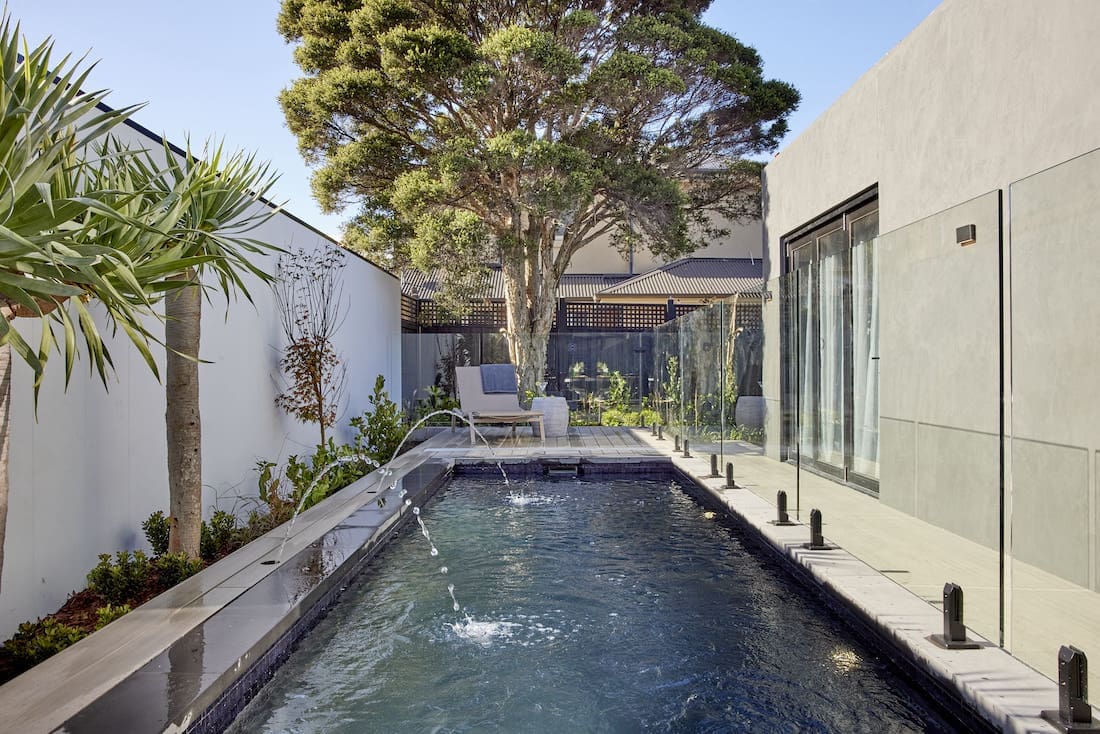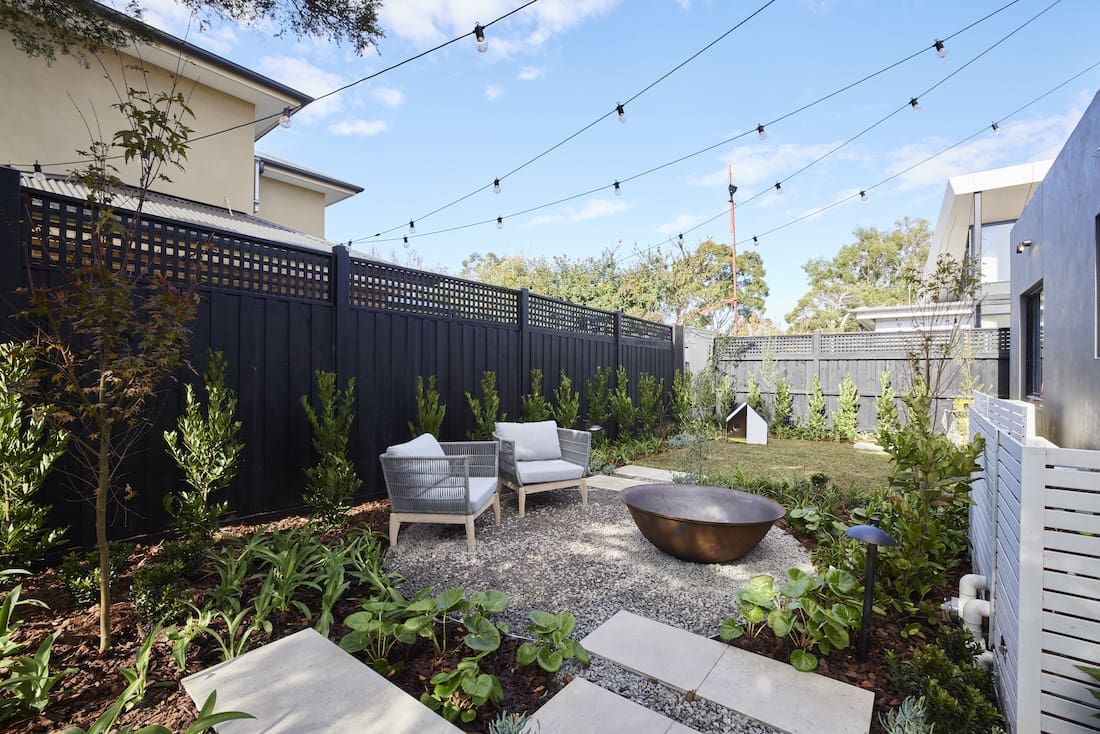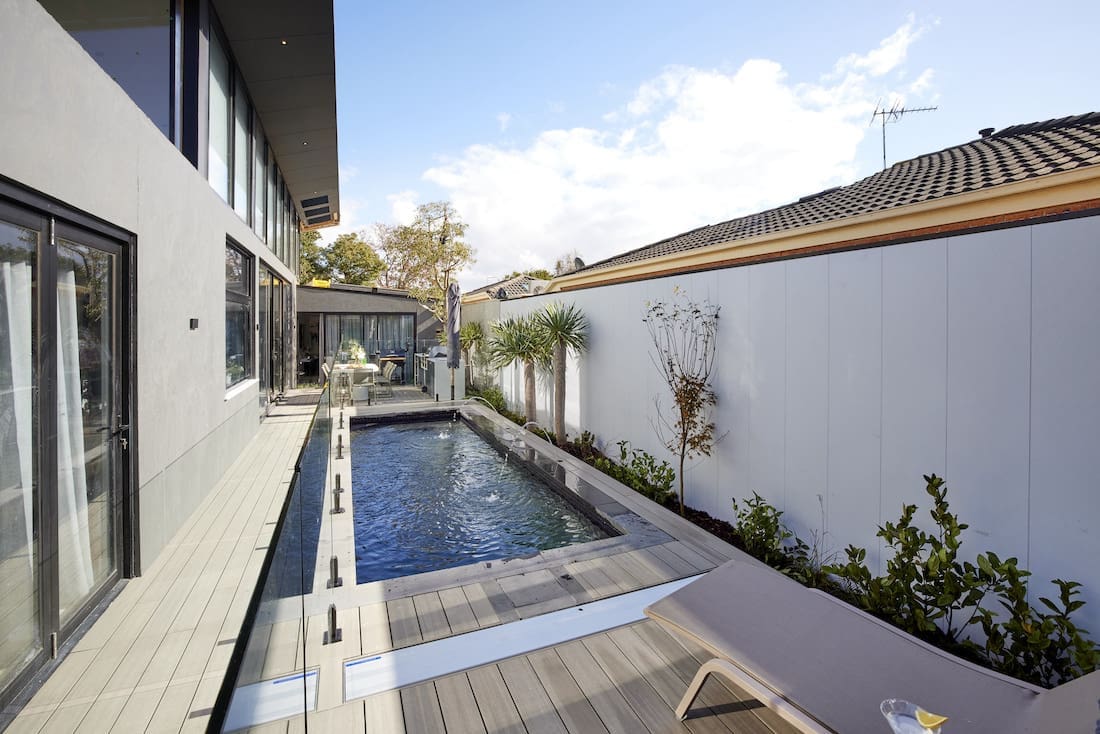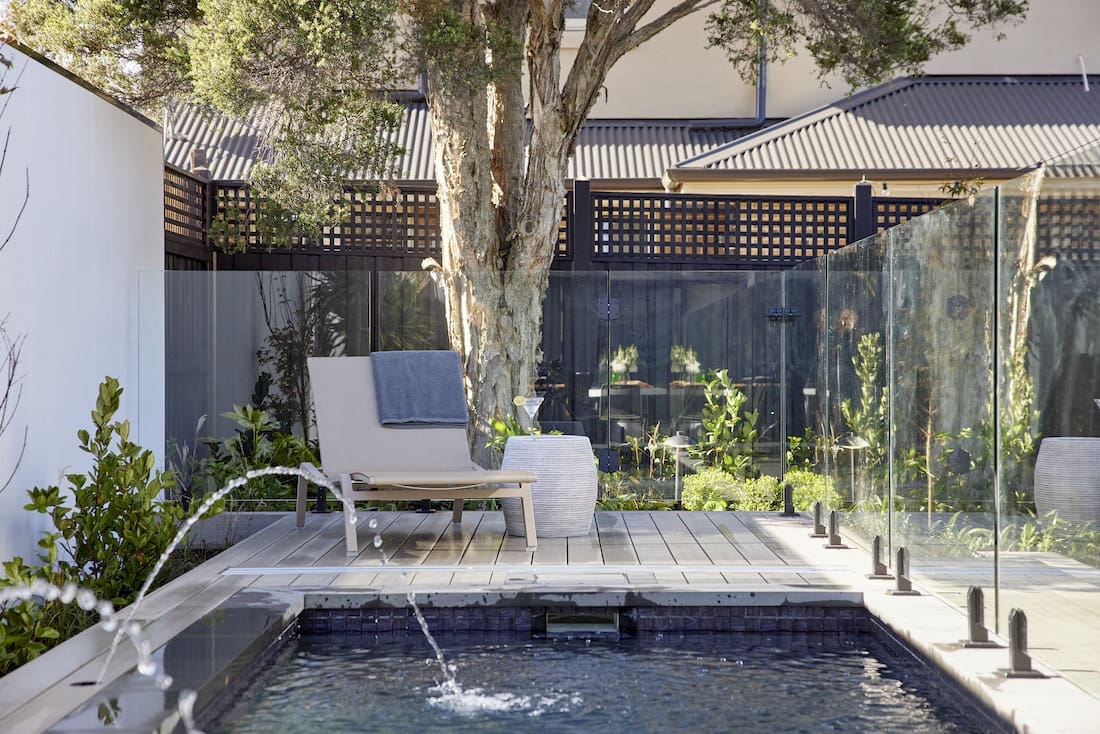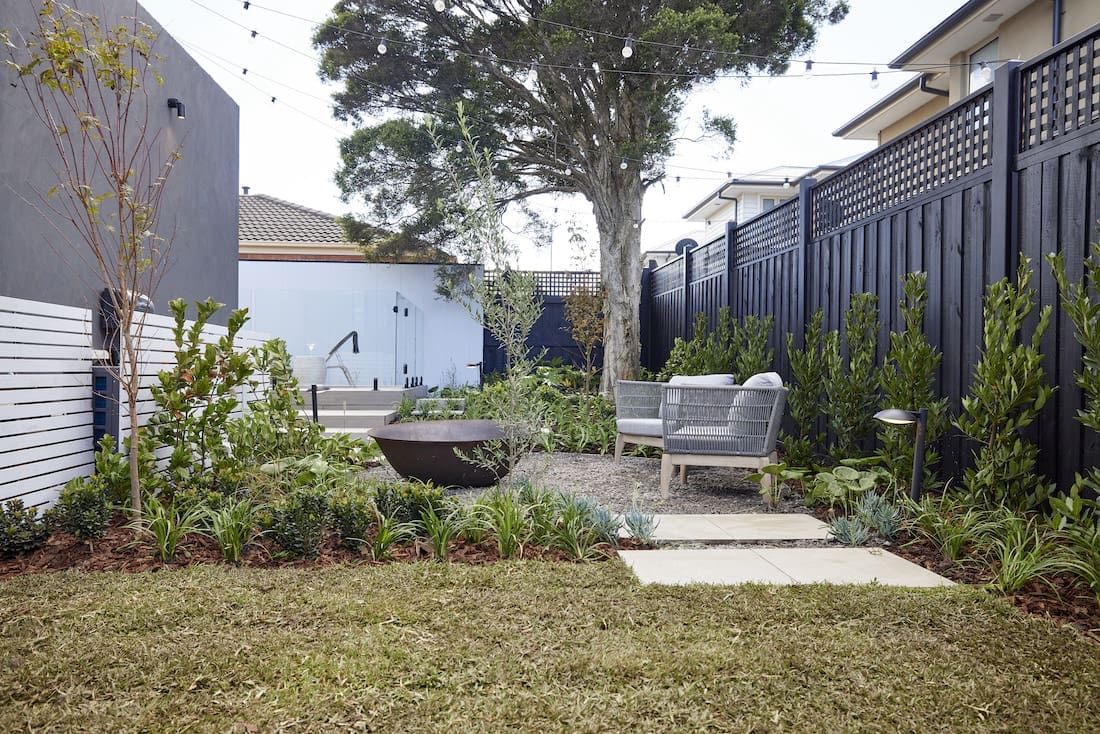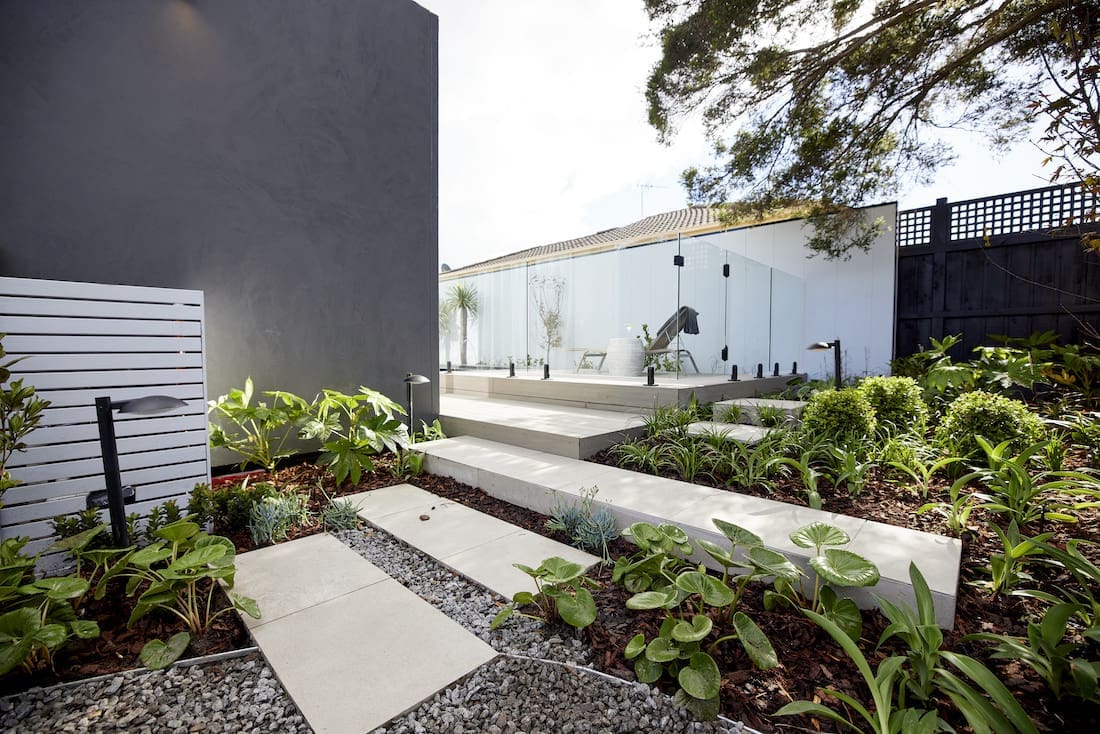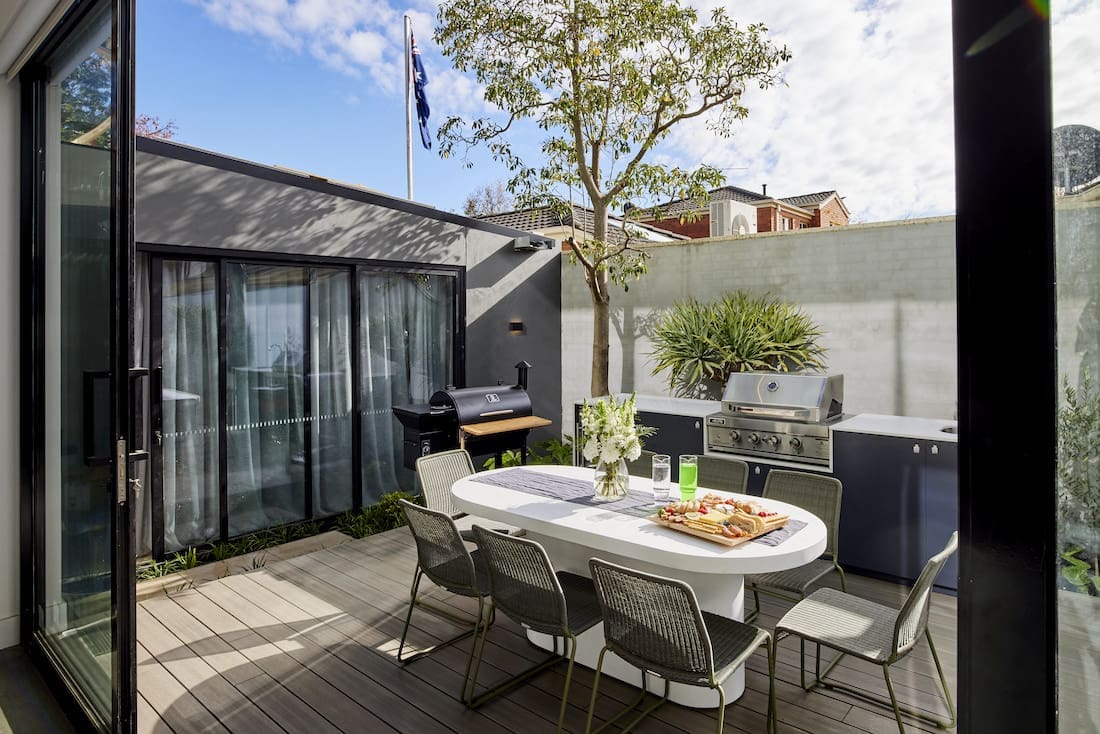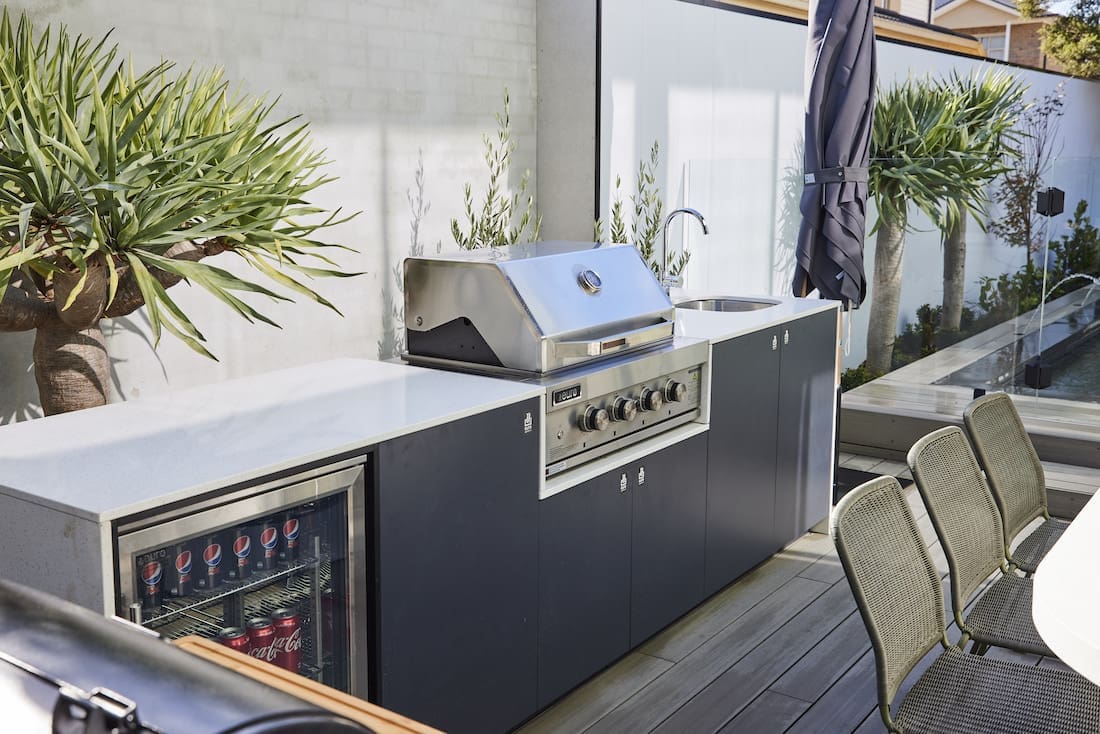 Kirsty and Jesse
We were blown away by Kirsty and Jesse's backyard and pool reveal this week. It was by far the biggest space… more than twice the size of some of the other homes, and the biggest backyard yard ever on The Block. But they well and truly pulled it off and took home the win for a second week in a row.
The covered pavilion area housing a huge dining table, wood-fired barbecue and smoker, fridge and pizza oven were incredible and definitely the most practical (and beautiful) of all the homes. Being undercover means the new home owners will be able to entertain in all weather conditions, year round.
Their backyard and pool space is every family's dream. The pool is a monster, there's a grassed area, and the arbour, limestone seating and fire pit is another great space for entertaining. They also included a secluded side garden with tiled Grafico mural which got the judges tick of approval.
And can we just say, that is by far the fanciest chicken coop we've ever seen! The whole garden is a triumph with the judges all in agreement that this will be, "…An agent's delight to sell."
Cost: $86,411
Score: 28½ / 30 (1st place)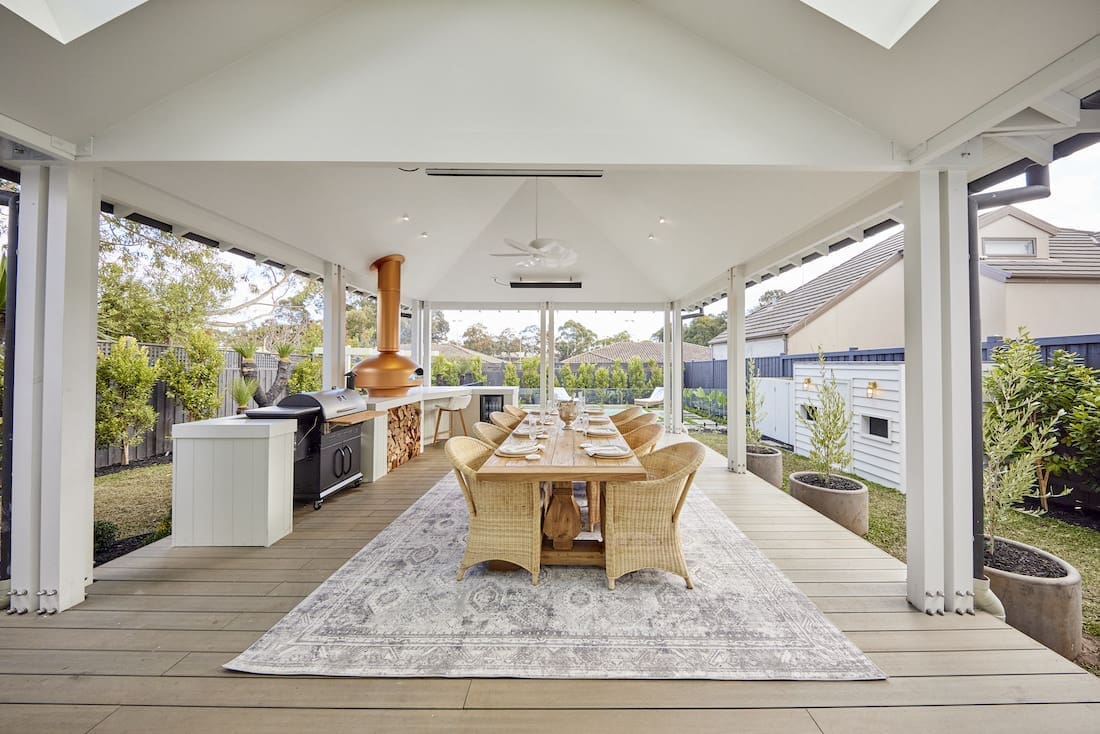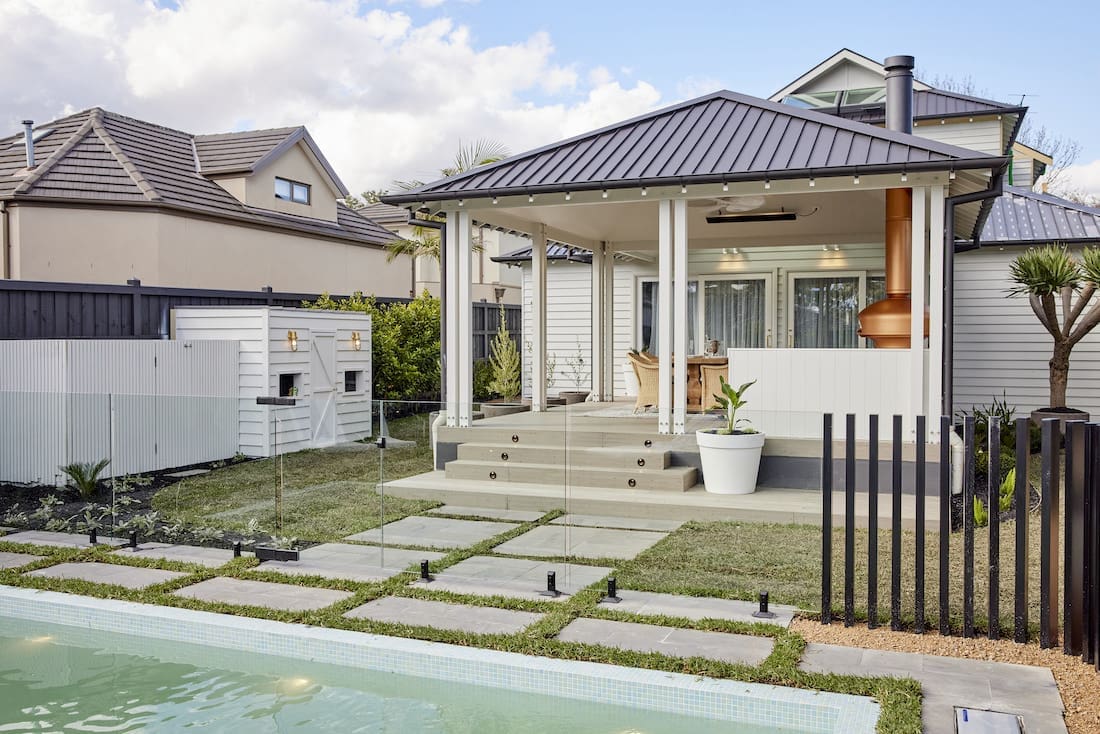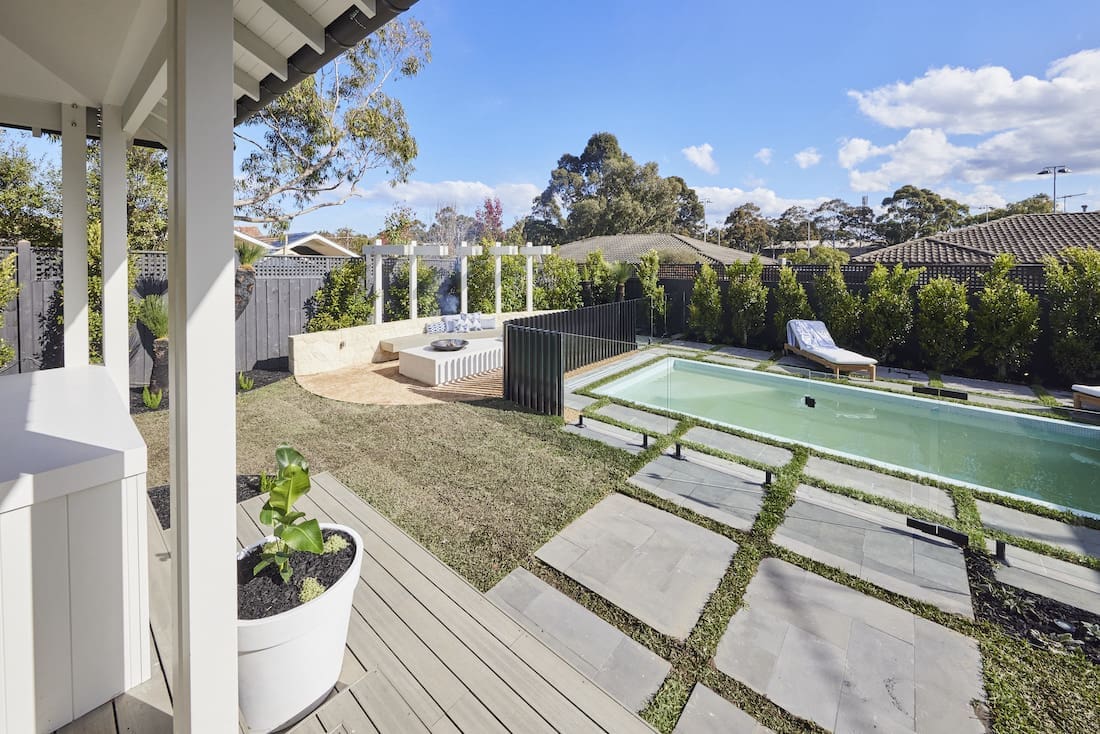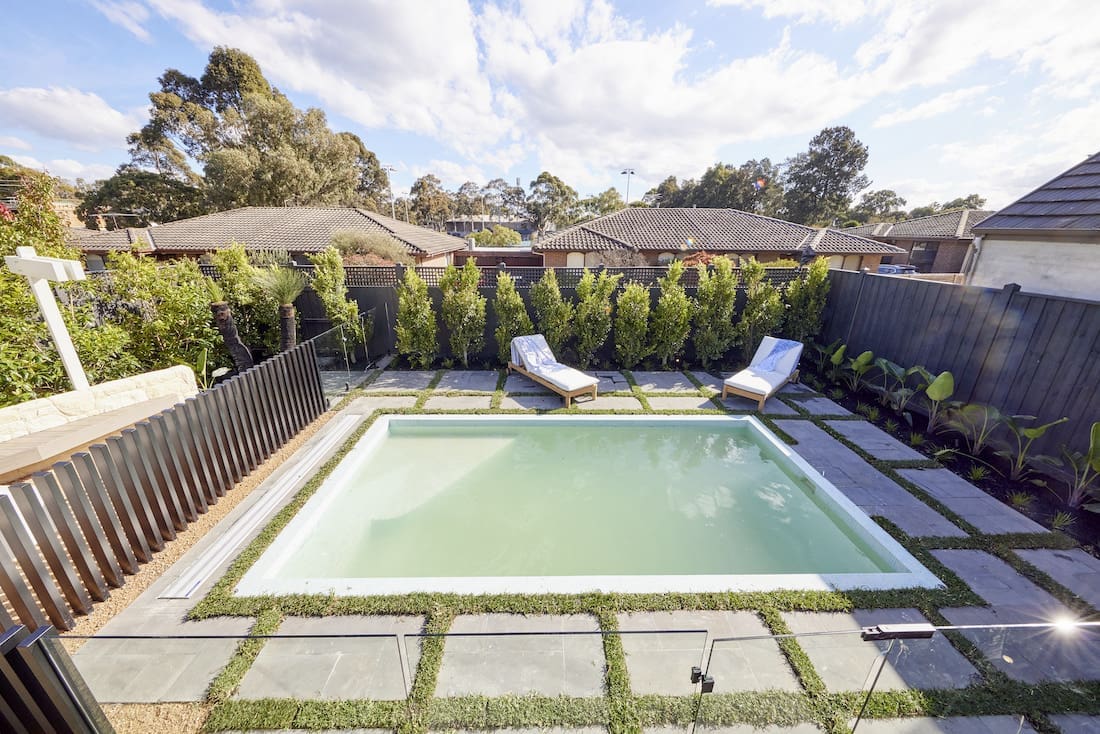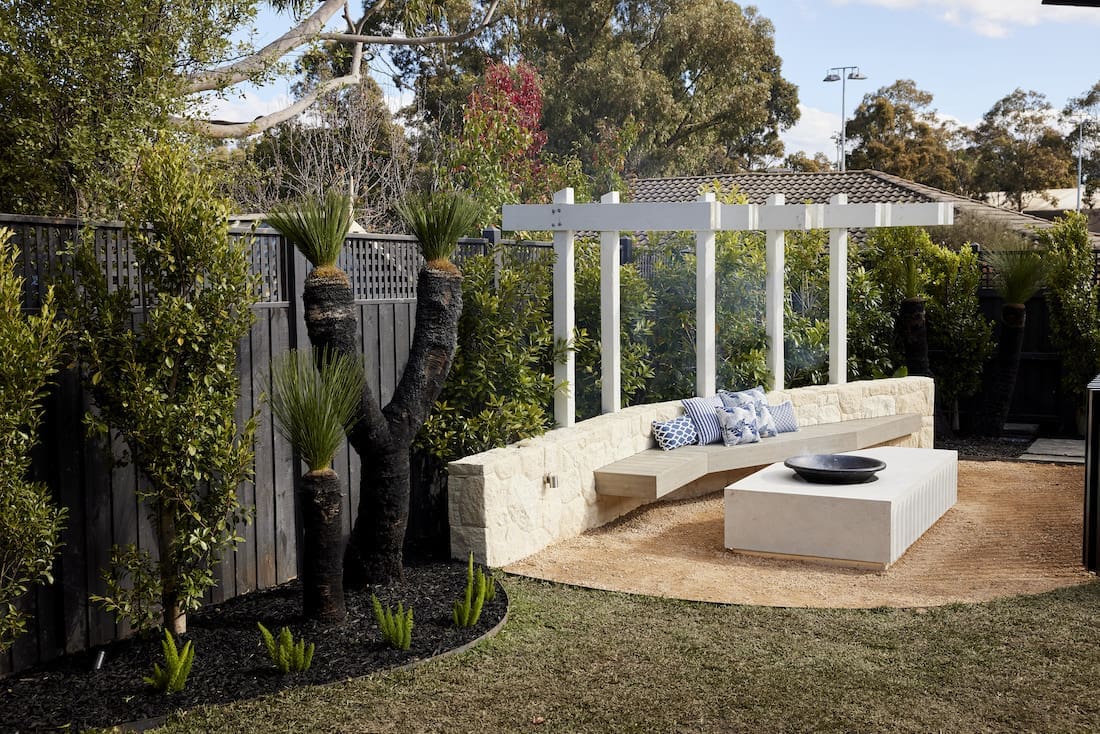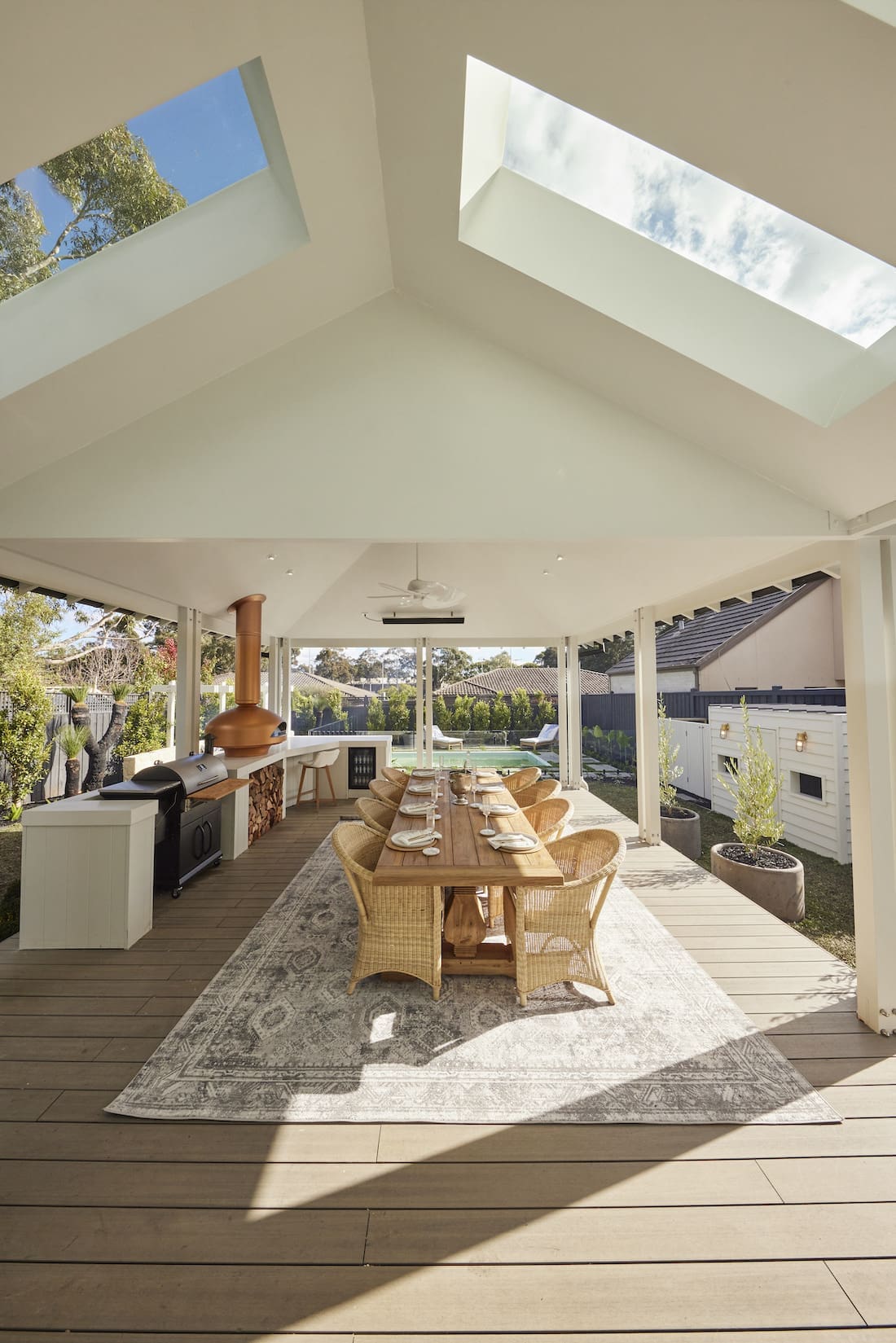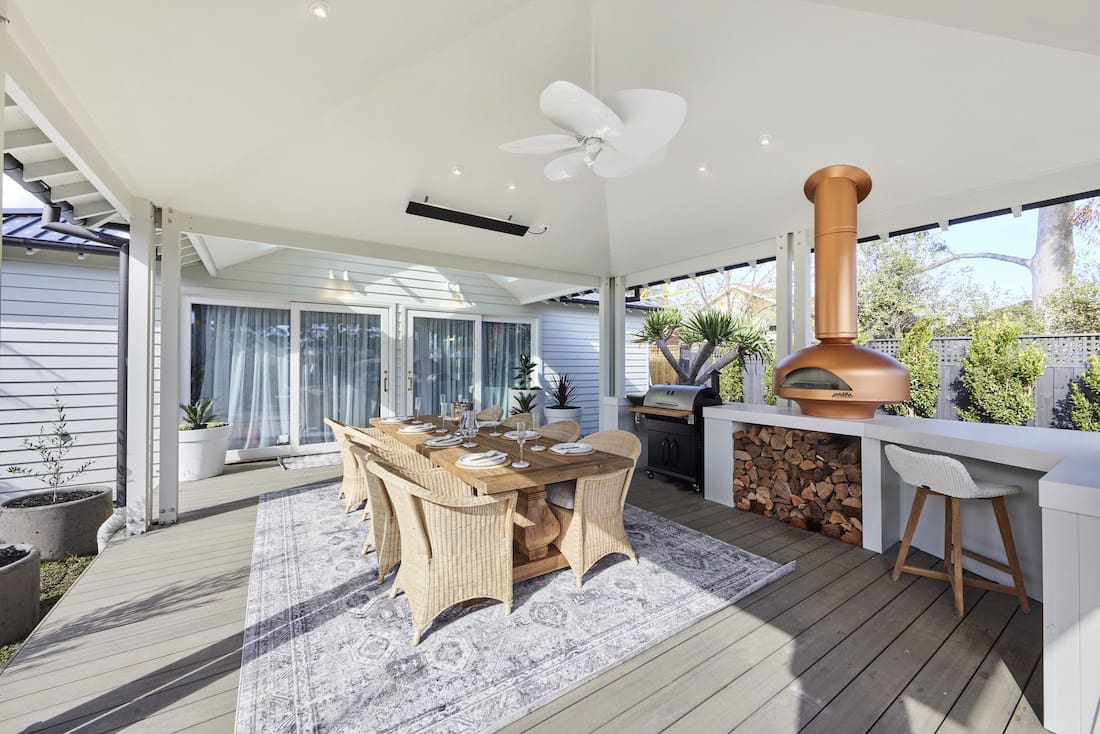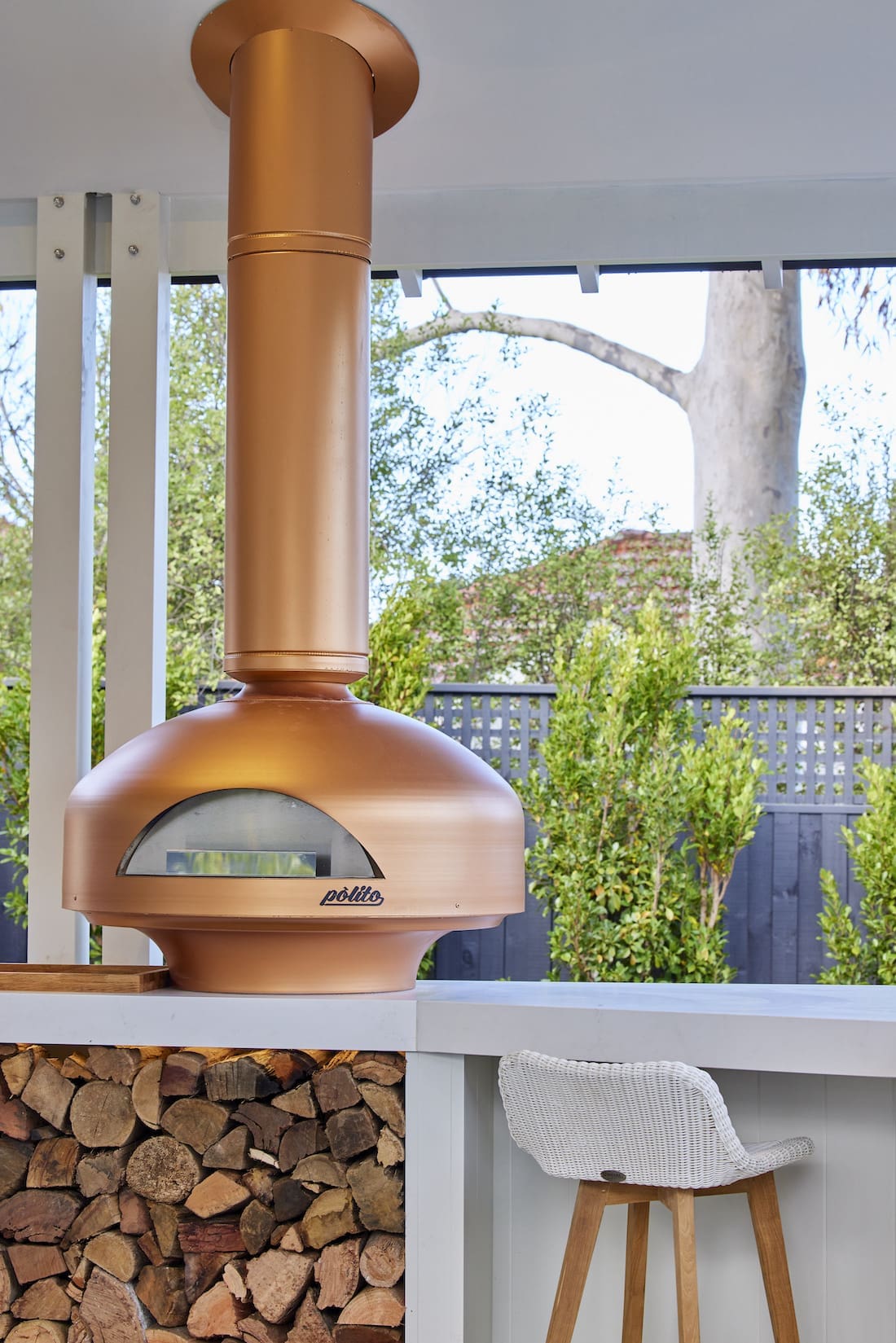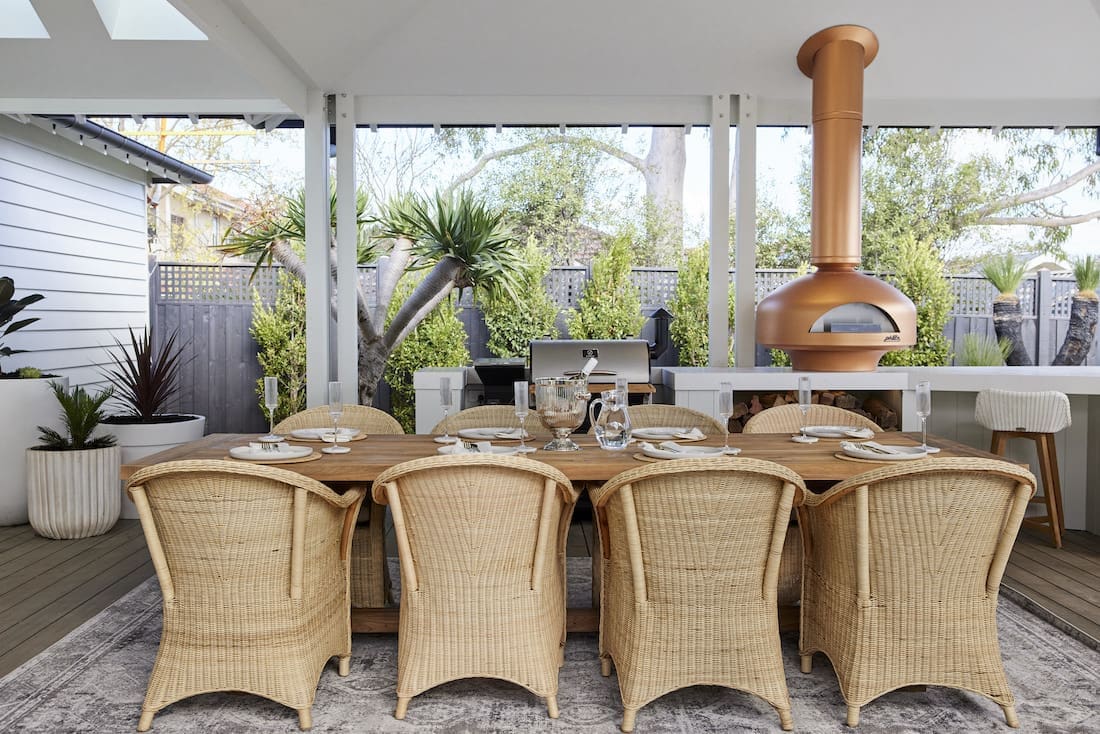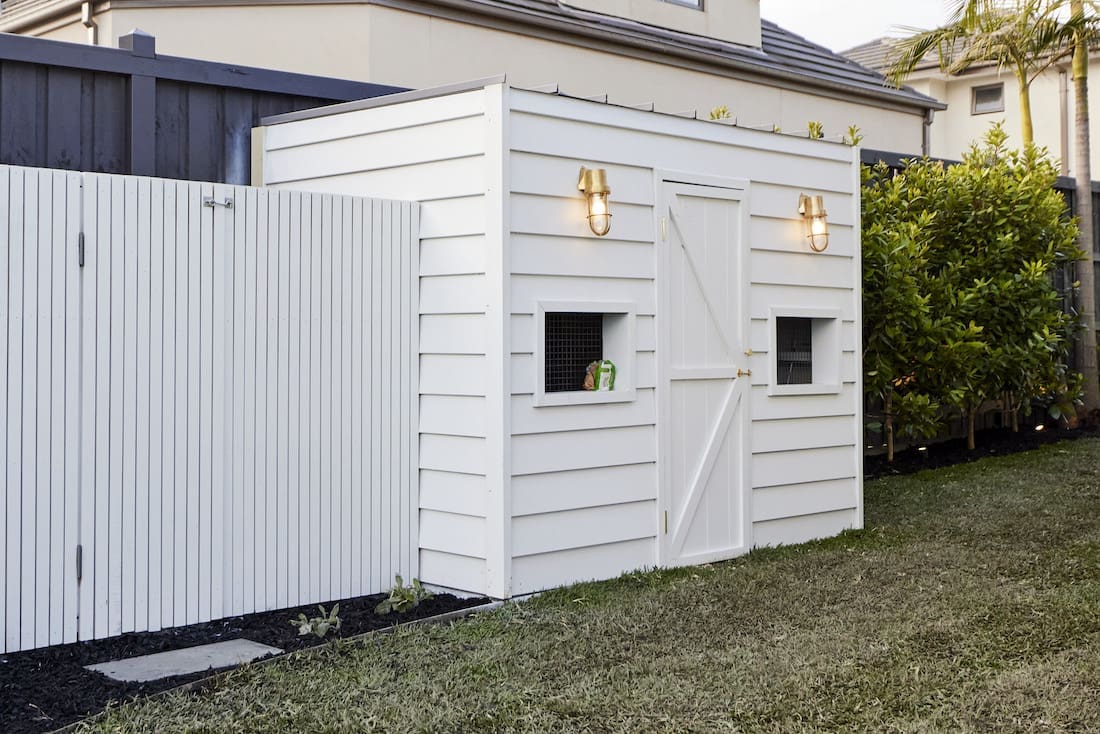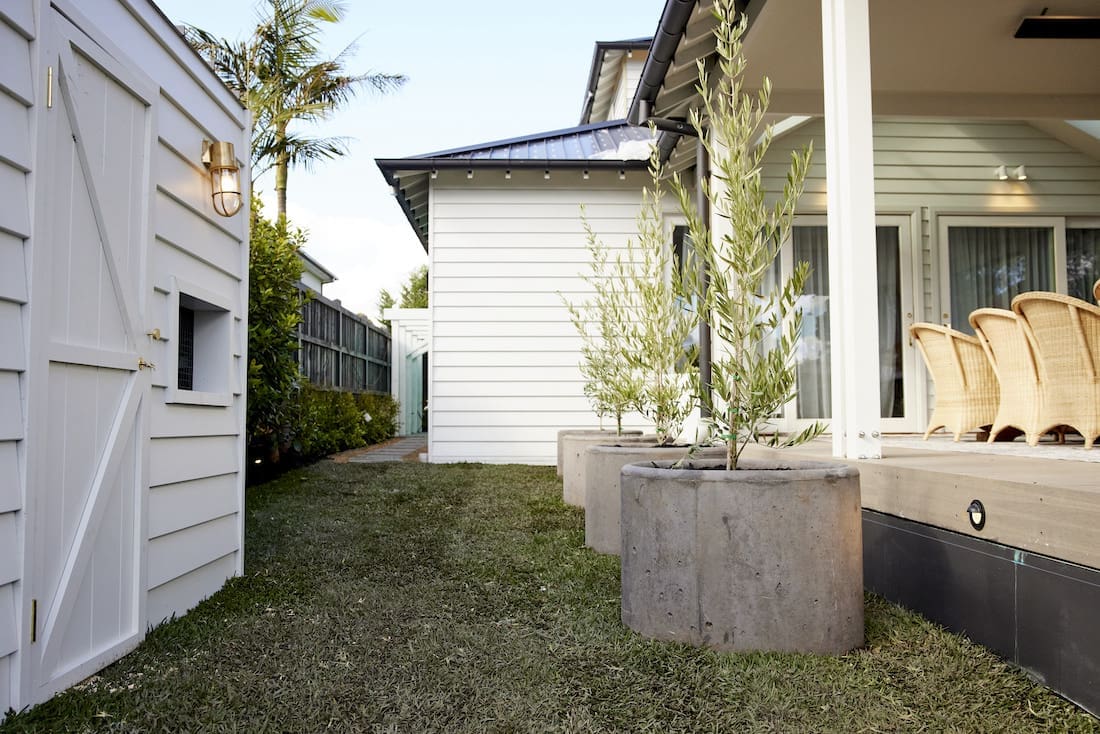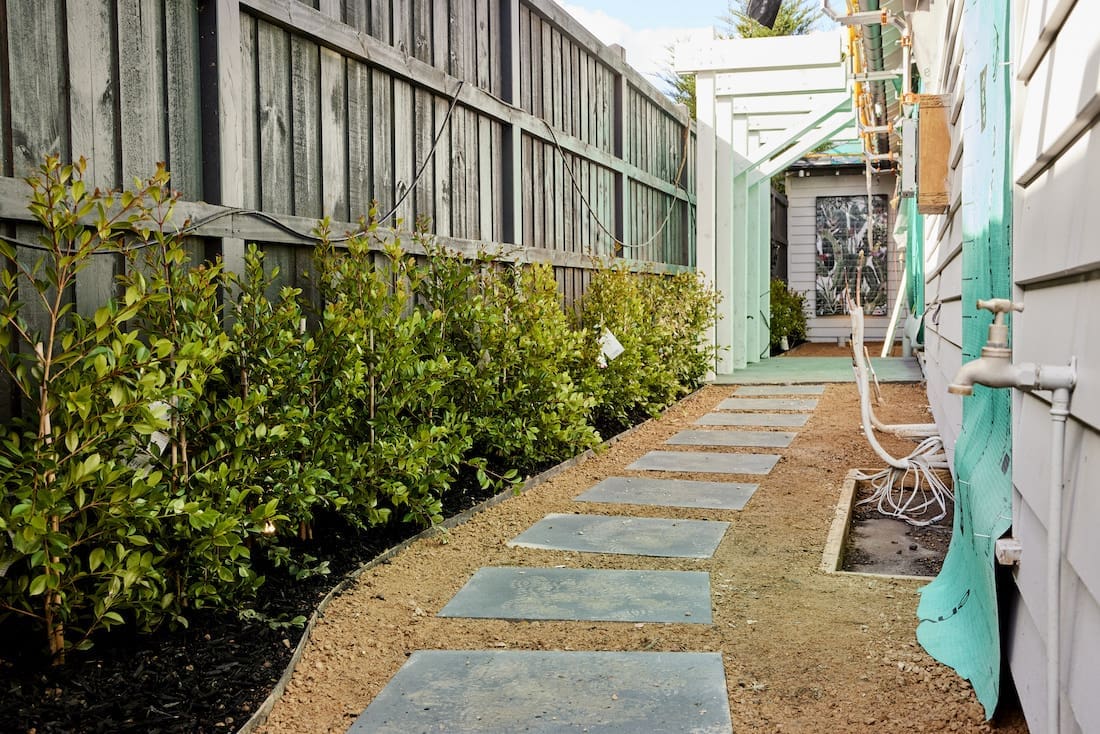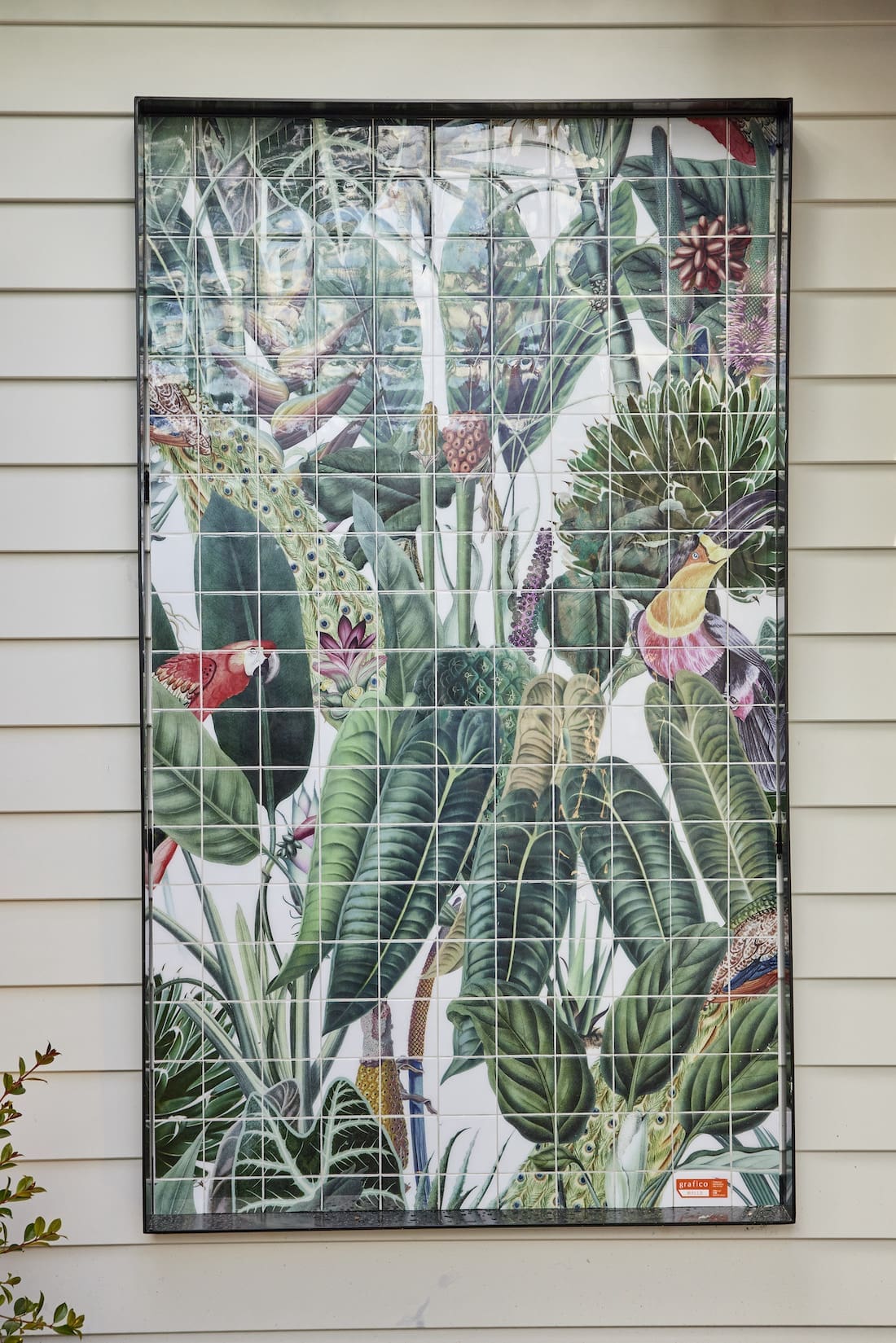 What were your thoughts on the garden and pool reveals? Which was your favourite feature? And did you agree with the winning space and three-way tie!? Chat with us in the comment section below!
Be sure to check out The Block Shop if you've spied something you love in this week's room reveals. And you can catch all The Block 2021 goss on the nine now official website.
All imagery by David Cook Photography