Last night was round 1 of the Apartment 6 challenge!
There's a lot of money on the line during these challenges and the contestant weren't afraid to get competitive.
With the winner of the Apartment 6 challenge getting $20,000 off their apartment's reserve price, the runner up $15,000 off and third place $10,000 off, it's not surprising things got a bit heated this week.
Darren & Dee's ensuite
Darren and Dee were determined to win the challenge and that's exactly what they did, scoring themselves a sweet $20,000 off their apartment's reserve price at auction.
Their ensuite was a hit with all three judges. Shaynna said it was "sophistication without snobbery" and almost fell over when she discovered the heated towel rail.
Darren said lacquered bamboo is the stuff from his nightmares but that it actually works really well in their ensuite because of the finesse and design they've used.
Everyone had a laugh when Neale said he might stick his head out and say it's one of the best bathrooms on the Block (a phrase we've heard a couple of times before 😉 ).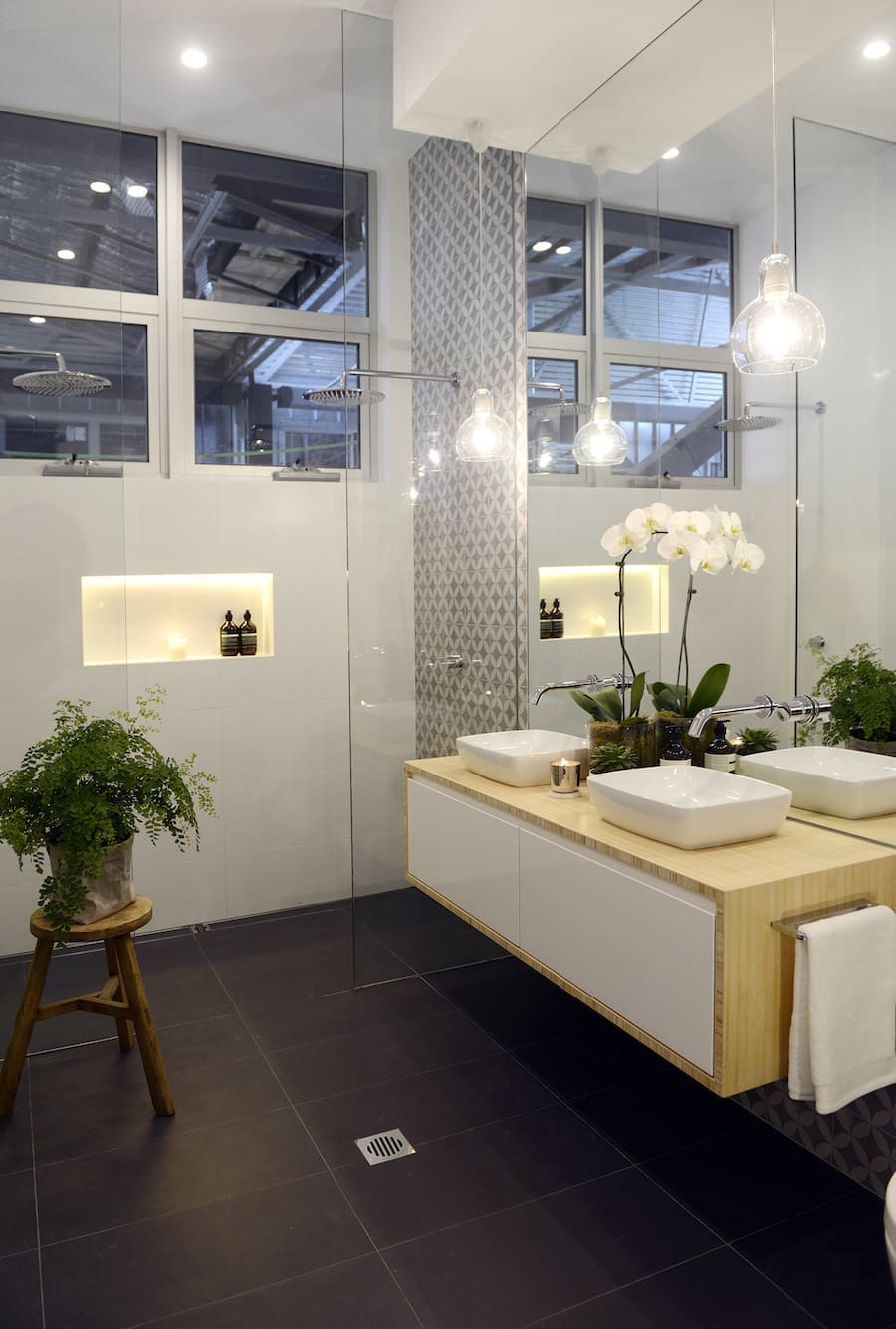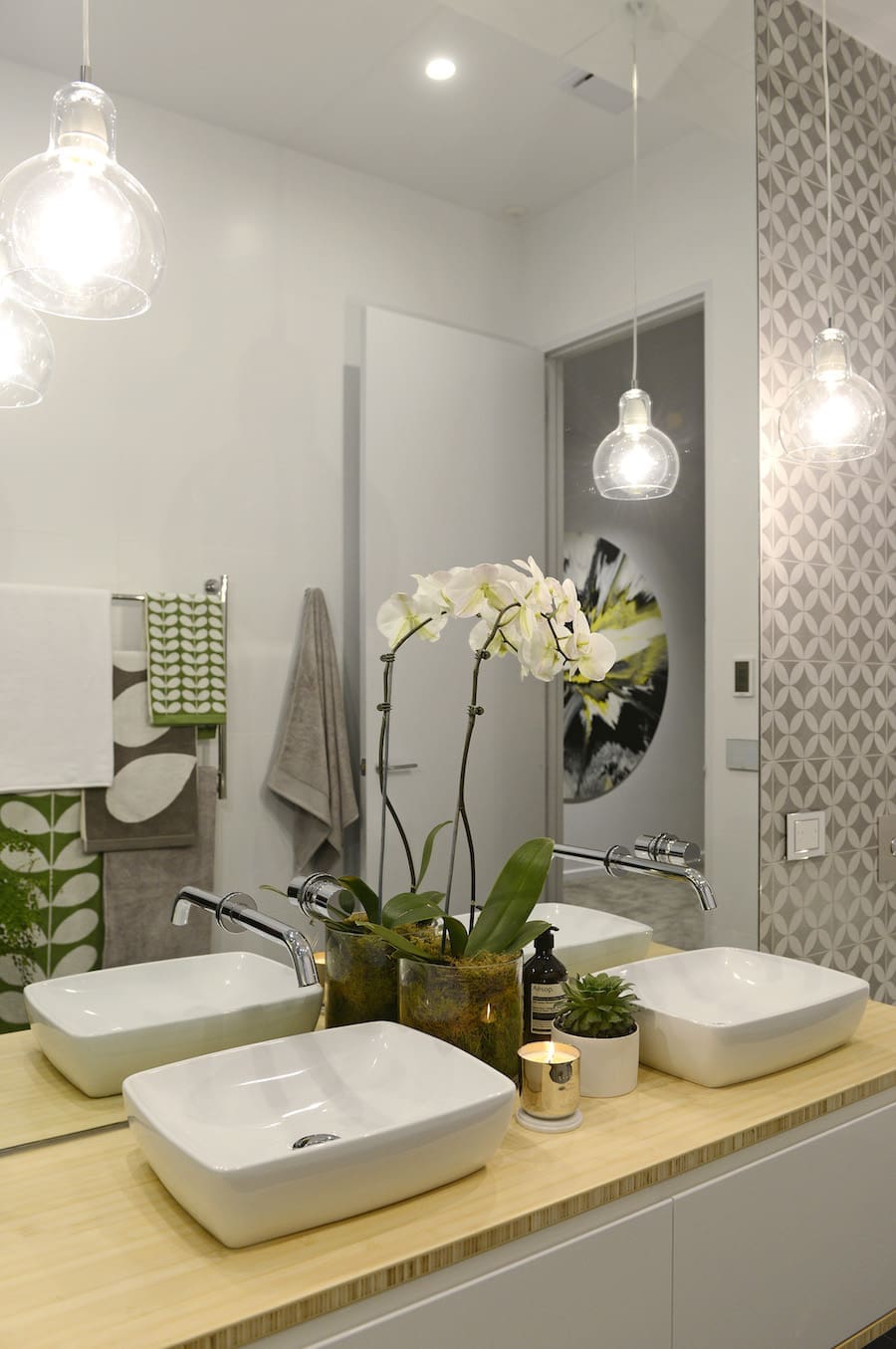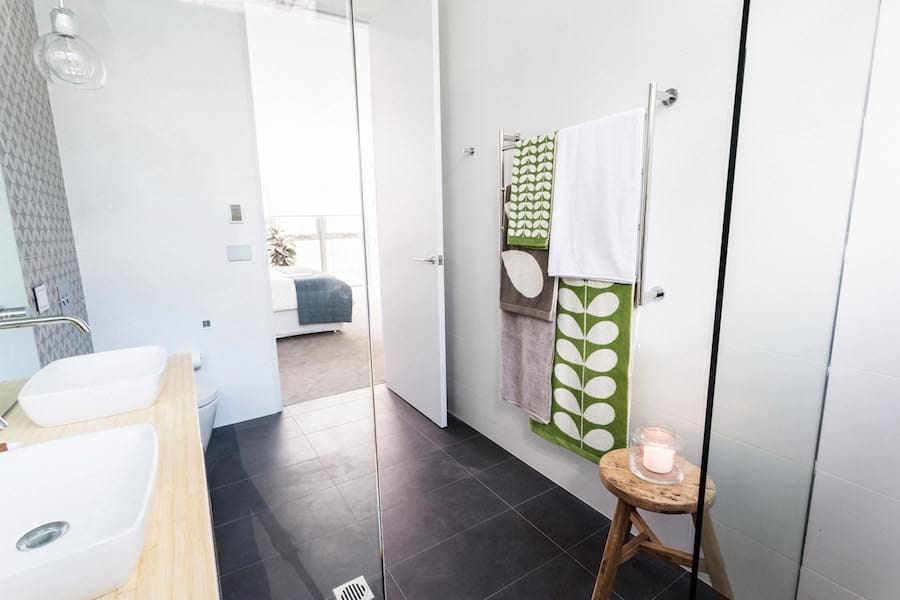 Max and Karstan's master bedroom
The judges didn't have to guess for a minute who's room this was — statement art, luxe cabinetry in the walk in and paired back styling all screamed Max and Karstan.
At first Shaynna felt she's "not seeing anything cohesive here" but Neale pointed out the continuation of the 70s theme with the choice of teal blue colour and the rubber plant, and he was impressed on the delivery of the look.
Max and Karstan walked away with $15,000 off their apartment's reserve!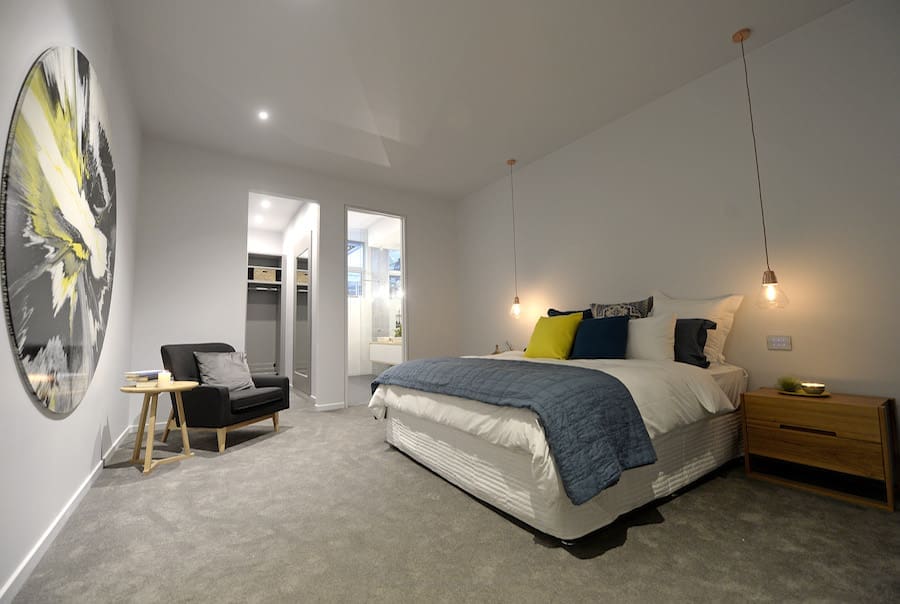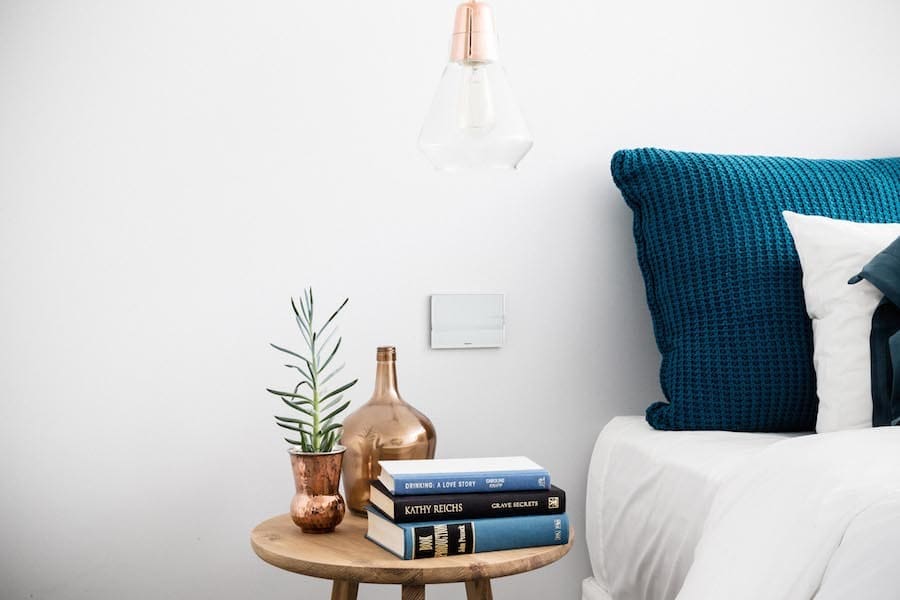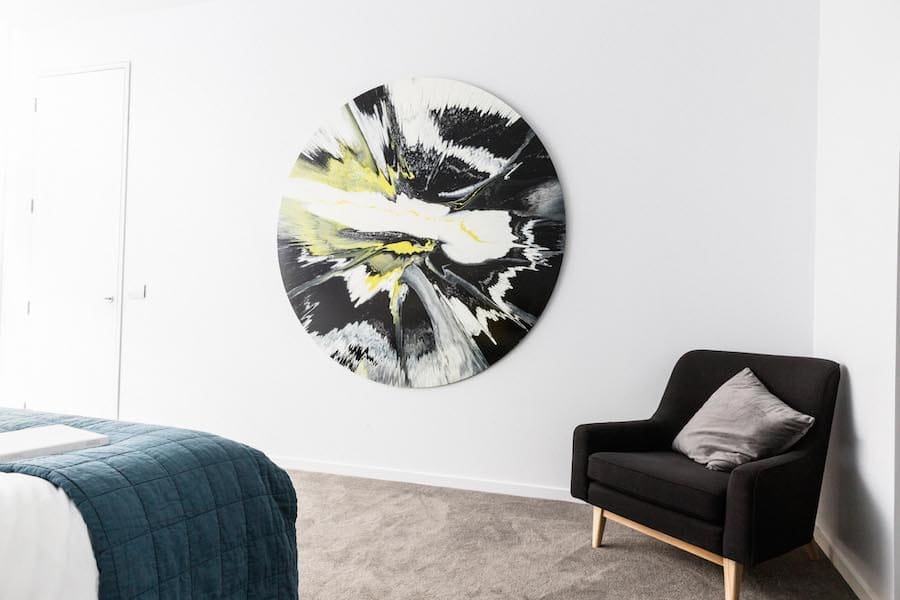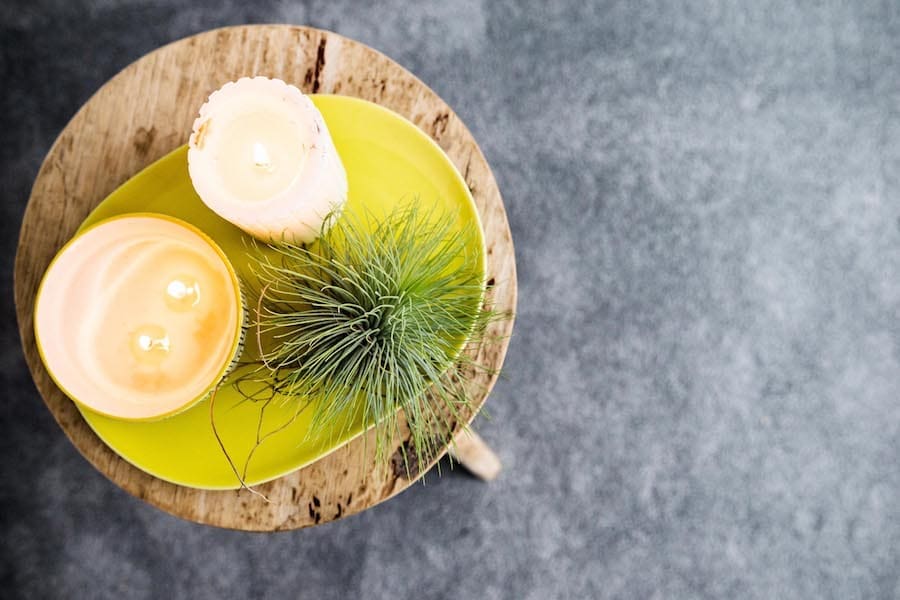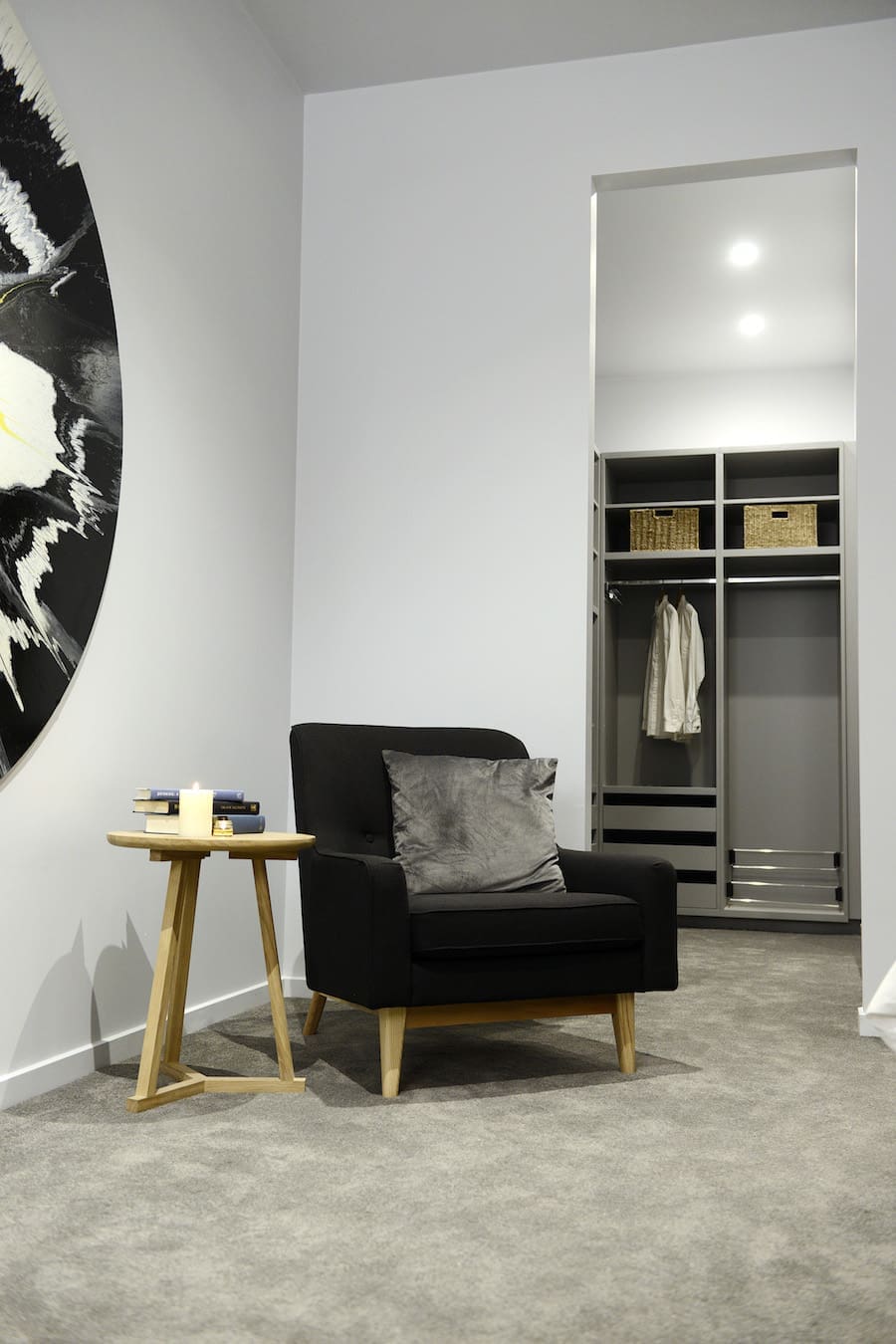 Simon and Shannon's bathroom
The geometric pattern the boys created by angling their large marble tiles immediately caught the judges' eyes (although they did feel for the poor tiler!).
Shaynna loved the copper and concrete pendant lights from Josh and Jenna's new lighting range.
Despite the judges being disappointed the toilet didn't have an in-wall system, they still placed Simon and Shannon in third place, taking $10,000 of their apartment's reserve price at auction.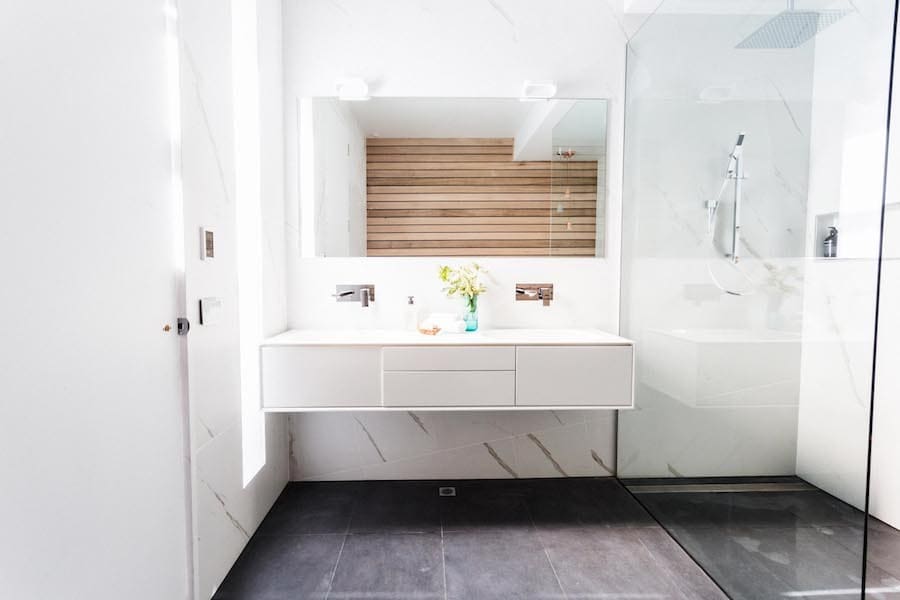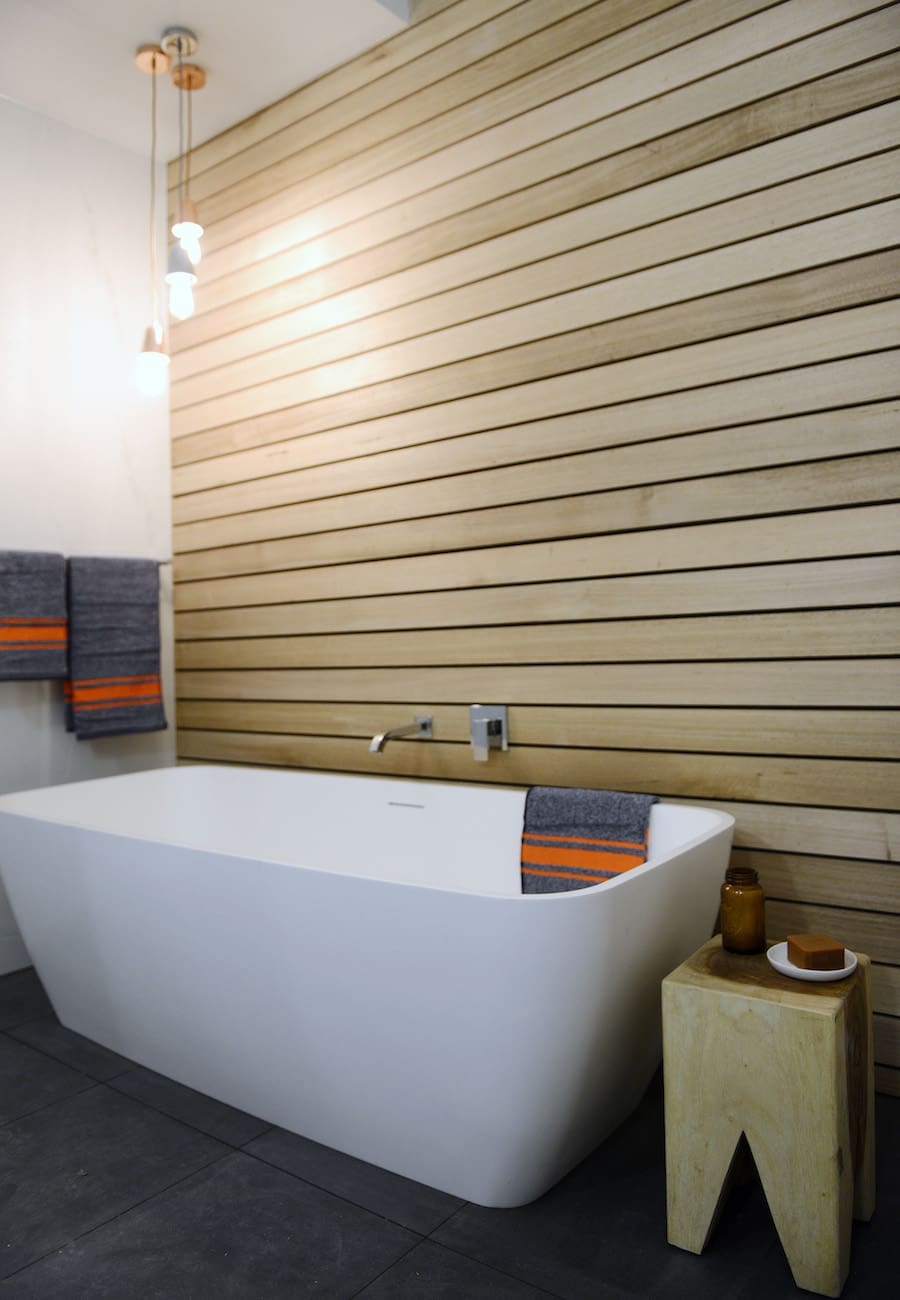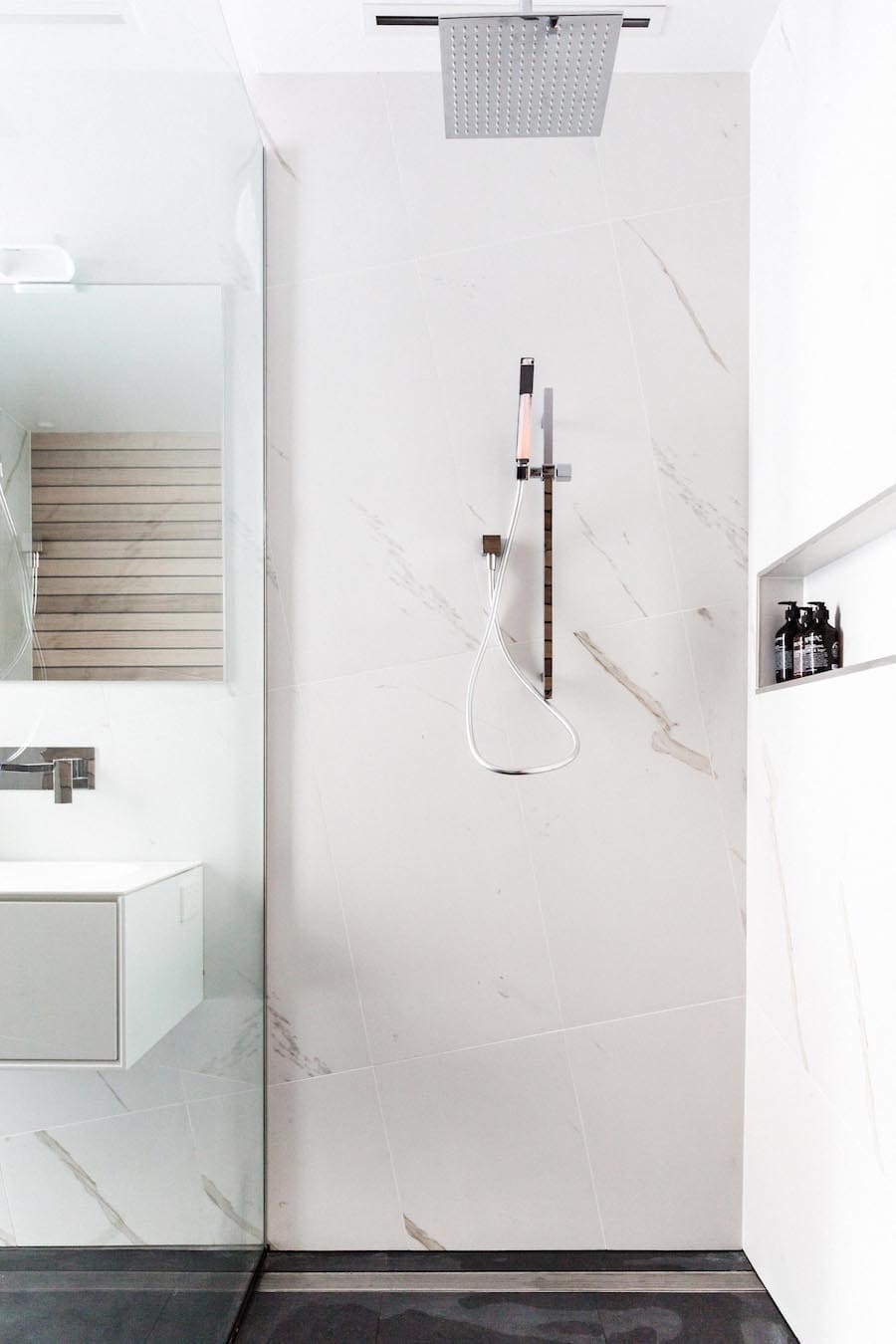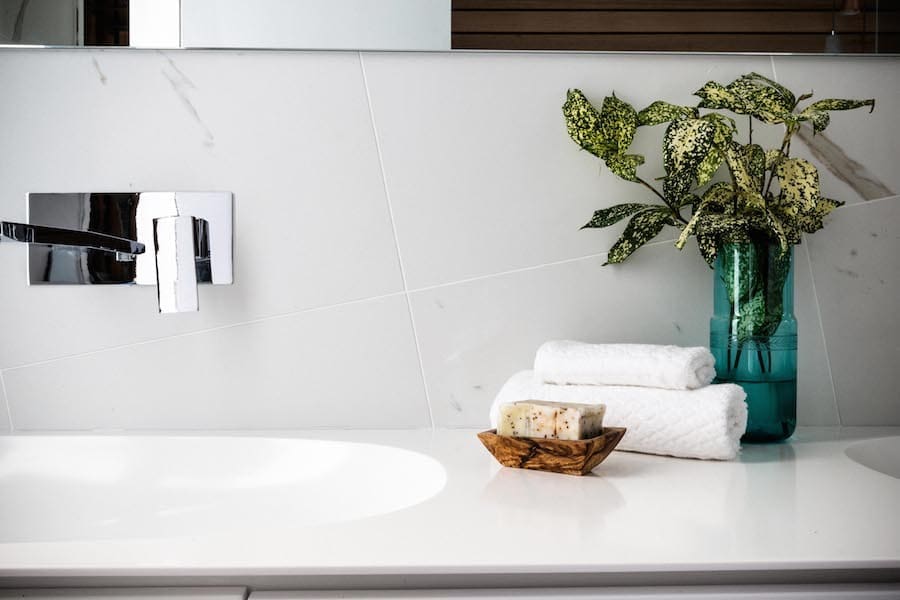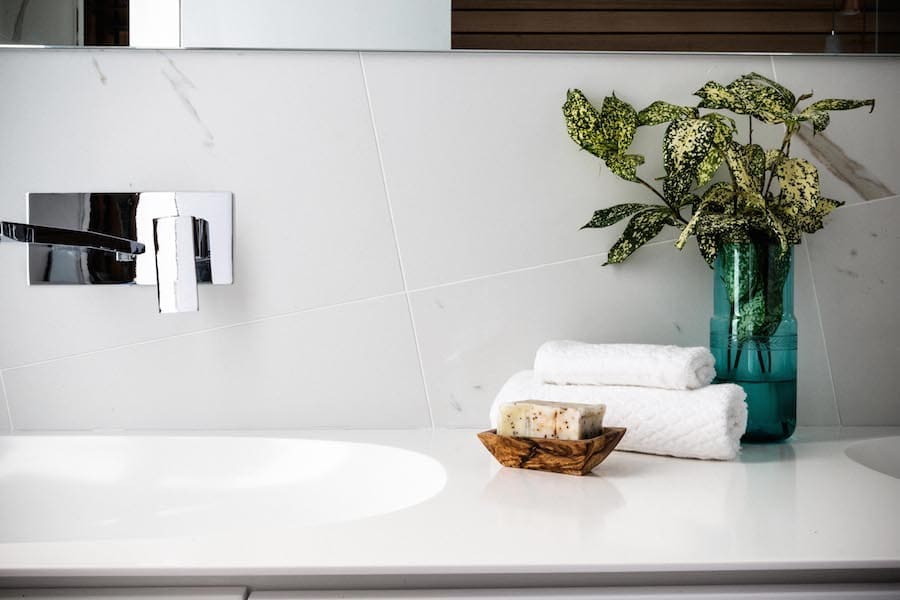 Michael and Carlene's bedroom
Carlene hoped the judges could appreciate the light heartedness of their room.
Neale got it right away, saying it felt like a den and had a sense of humour. Although he did feel the styling was slightly messy and let the room down.
The scale of the room and quality of finishes got Shaynna's tick, and Darren thought it was a great unisex room that would be well suited to a teenager.
Unfortunately for Michael and Carlene, they didn't place in the top 3 and won't receive any money off their apartment's reserve price.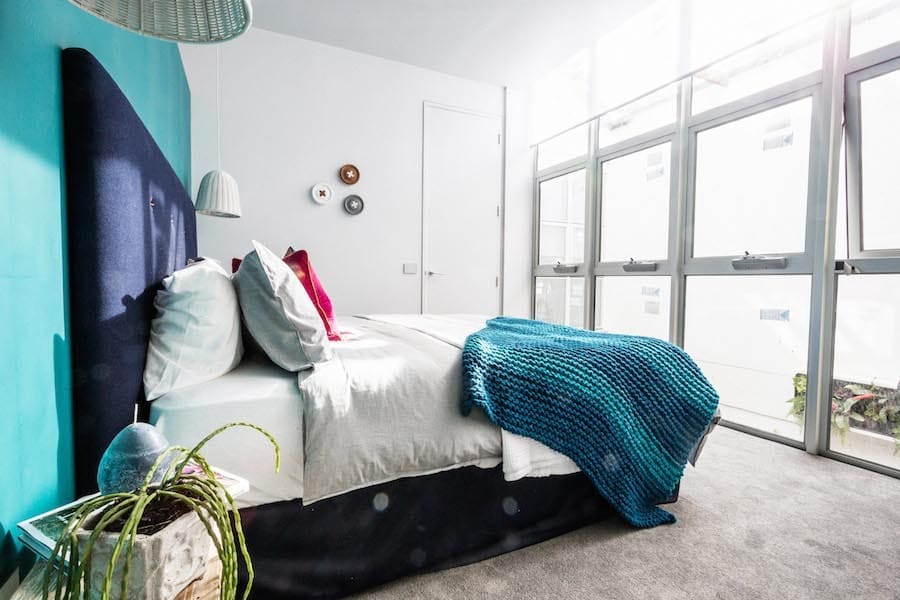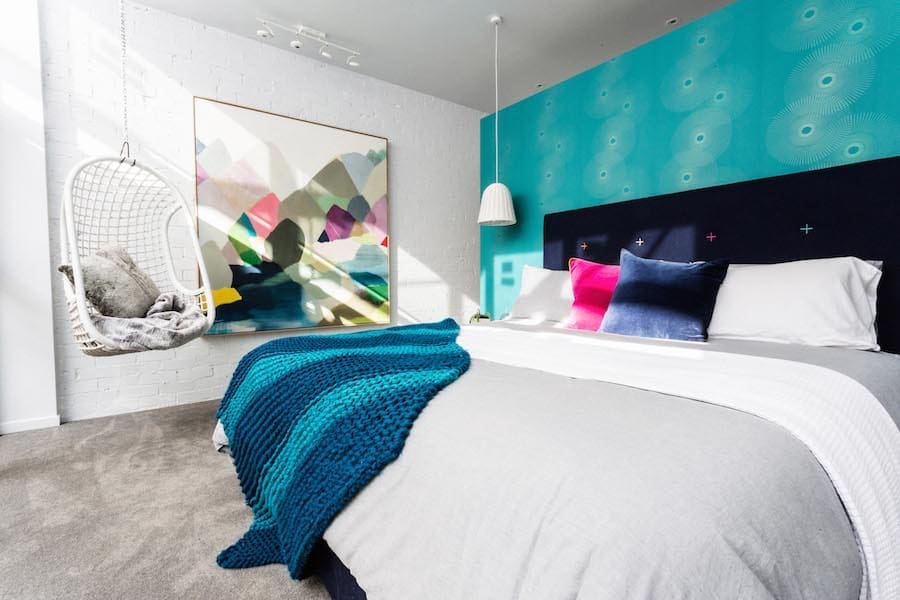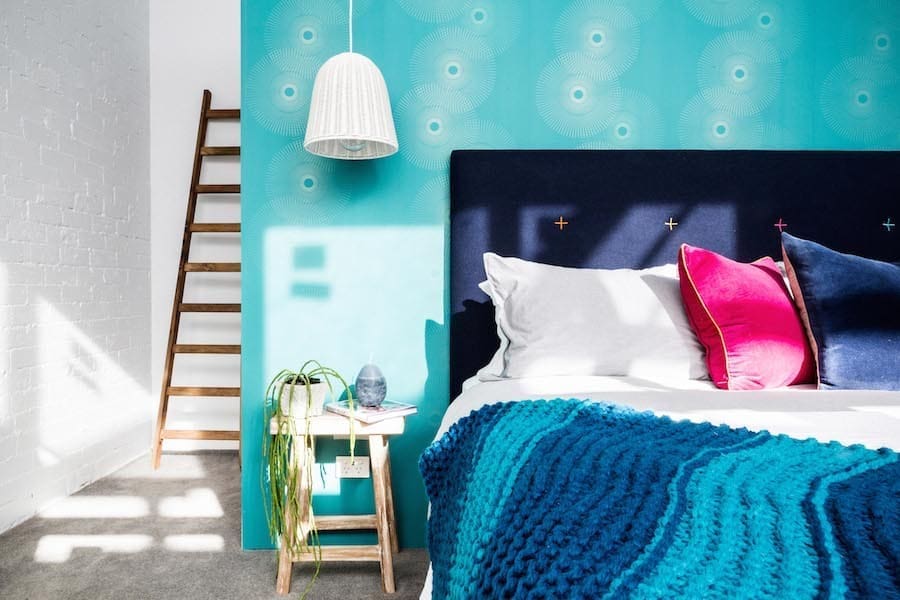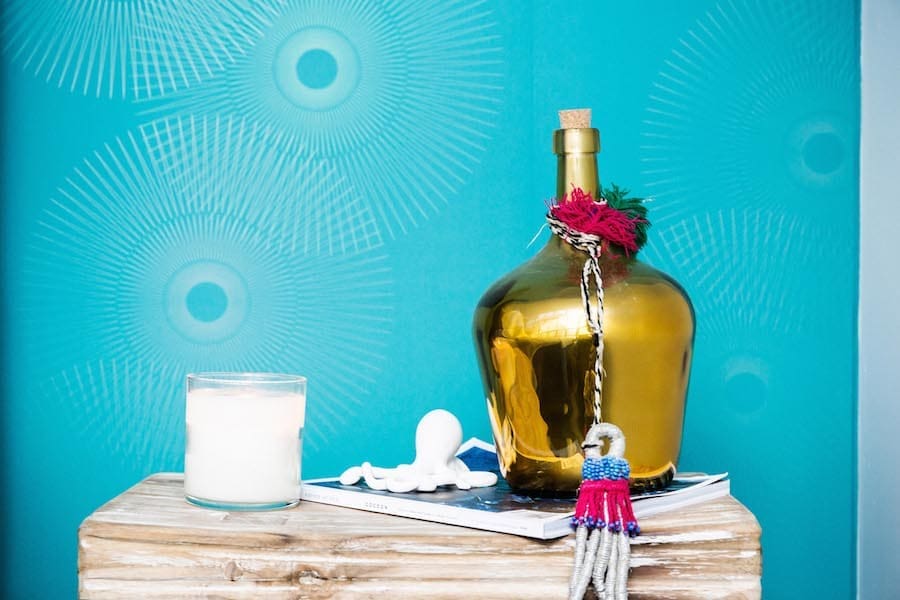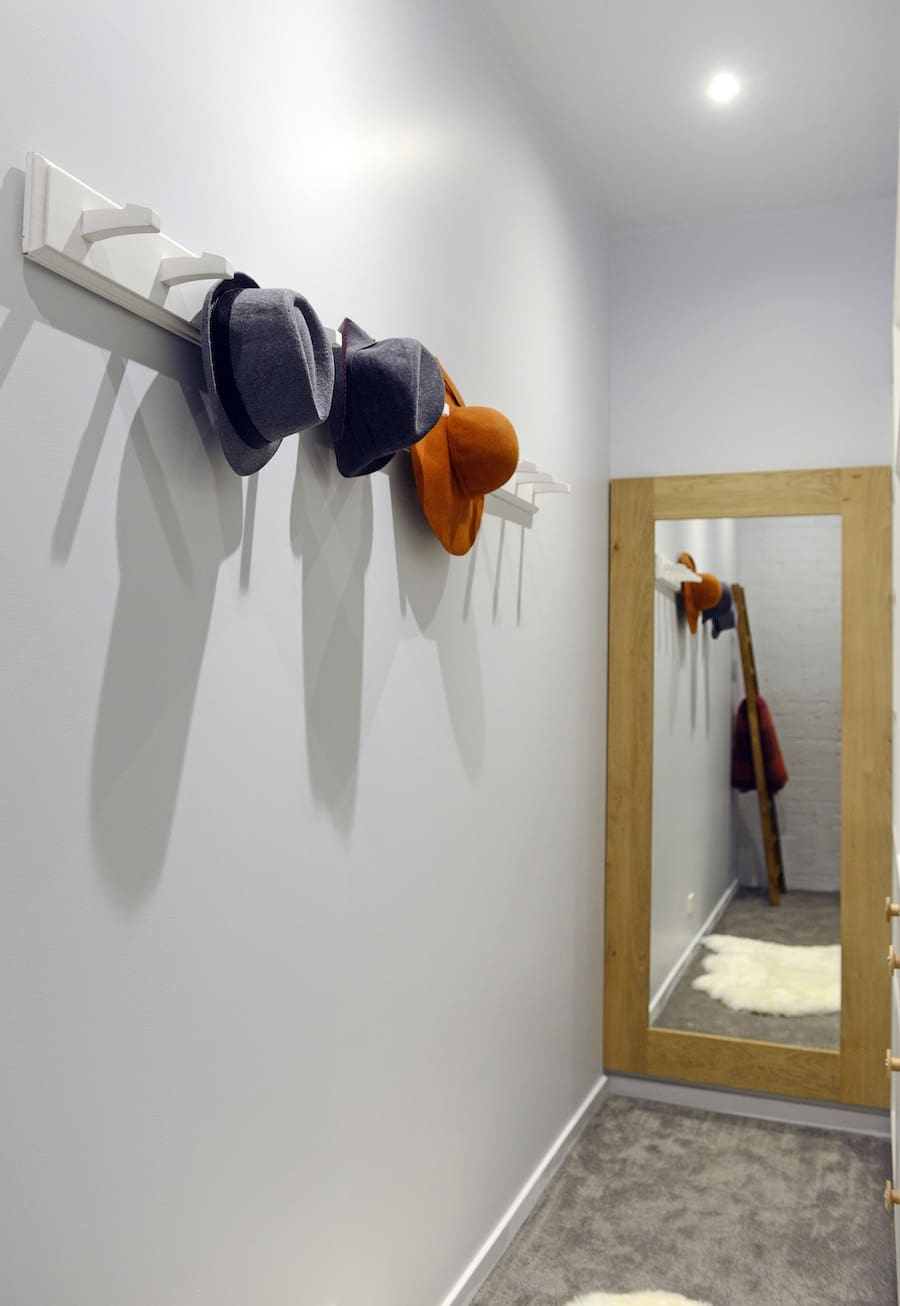 After the judging, the contestants were able to walk through each other's rooms and this left Carlene feeling a little confused. How is it an unfinished room (Shannon and Simon's bathroom) could get such a high score? She thought an unfinished room was an absolute no no. Michael joked "they must have really hated our room". In all seriousness though, Shannon and Simon's toilet wasn't installed (just placed), some surfaces were not painted, there was no door handle and there was still wood under the mirror holding it in place.
Hopefully our favs can walk away with some cash next week although it's pretty hard to impress with a laundry.
Chris and Jenna's bedroom
Ah these guys just keep getting caned. Even with the judges not knowing who completed each room, they got ripped to shreds.
Neale felt the grey on grey was cold (to which Jenna suggested he "get a beanie") and that overall it was not a sleep inducing place. Although there were pockets of the room he pointed out worked really well like the styling by the chair.
Shaynna (aka Storage Queen) was mortified when she saw the centre of the cupboard could not be accessed — especially as Chris is a cabinet maker!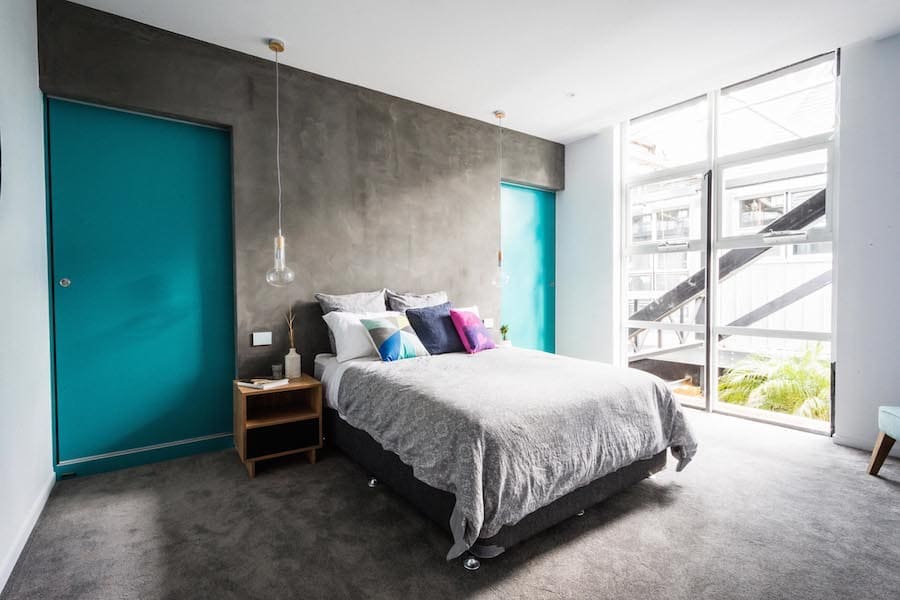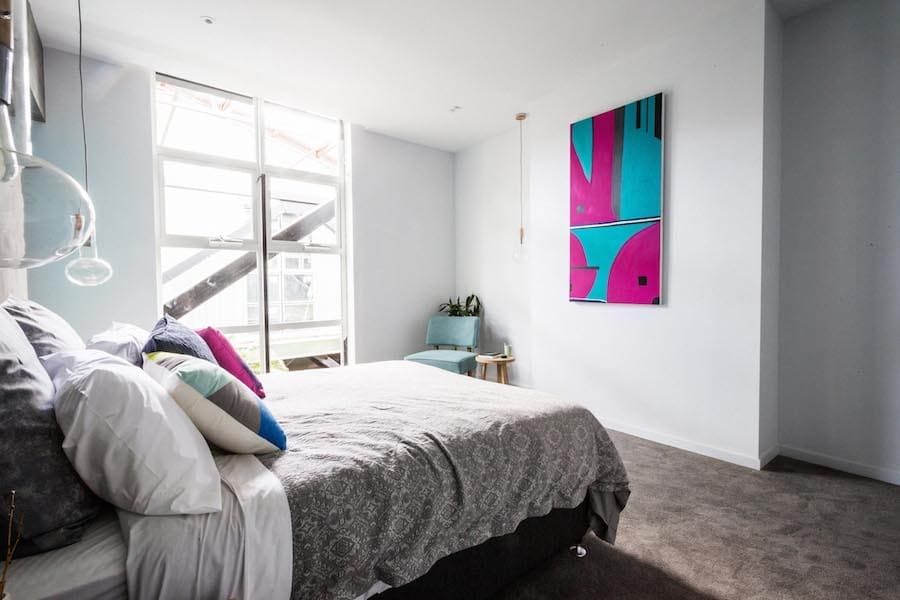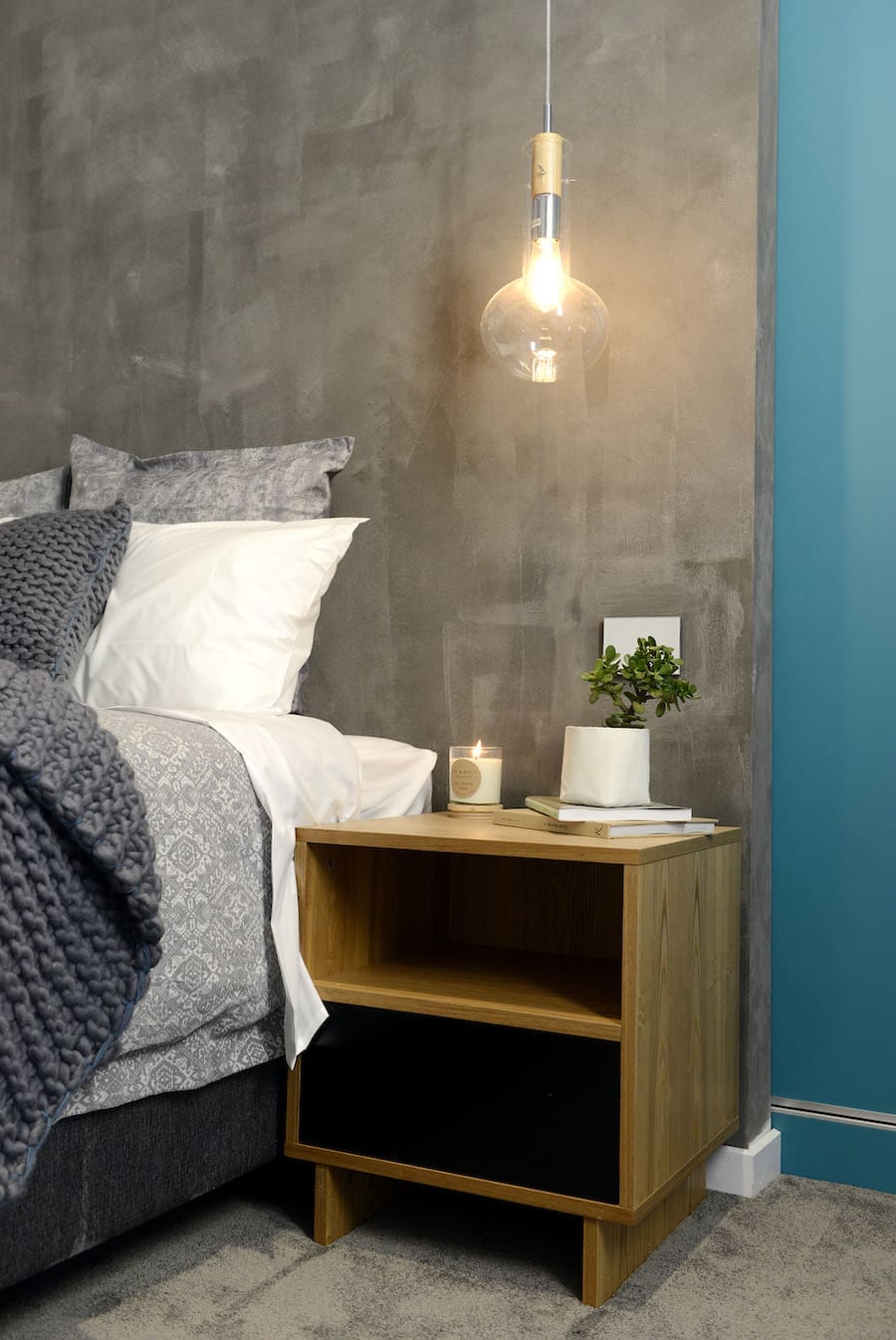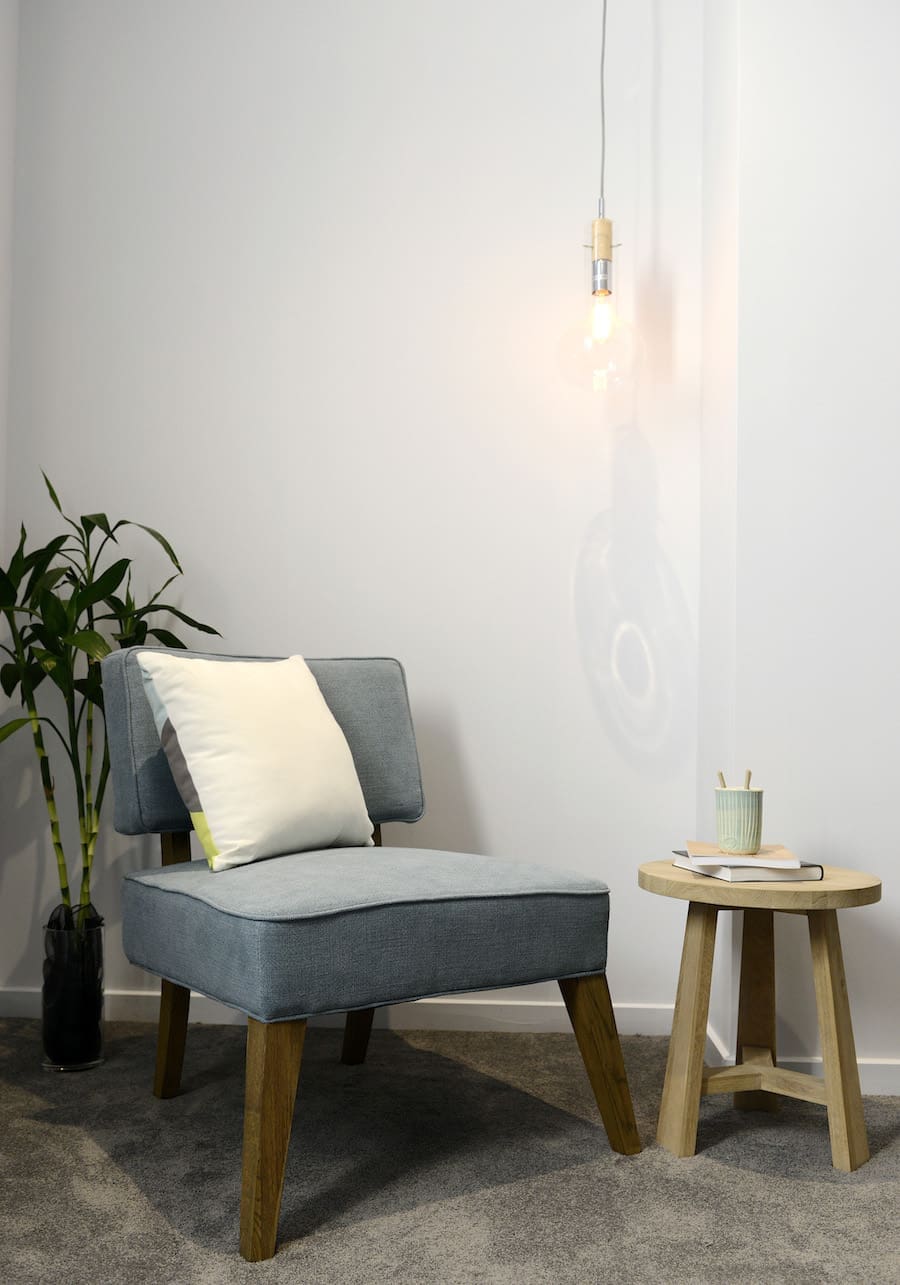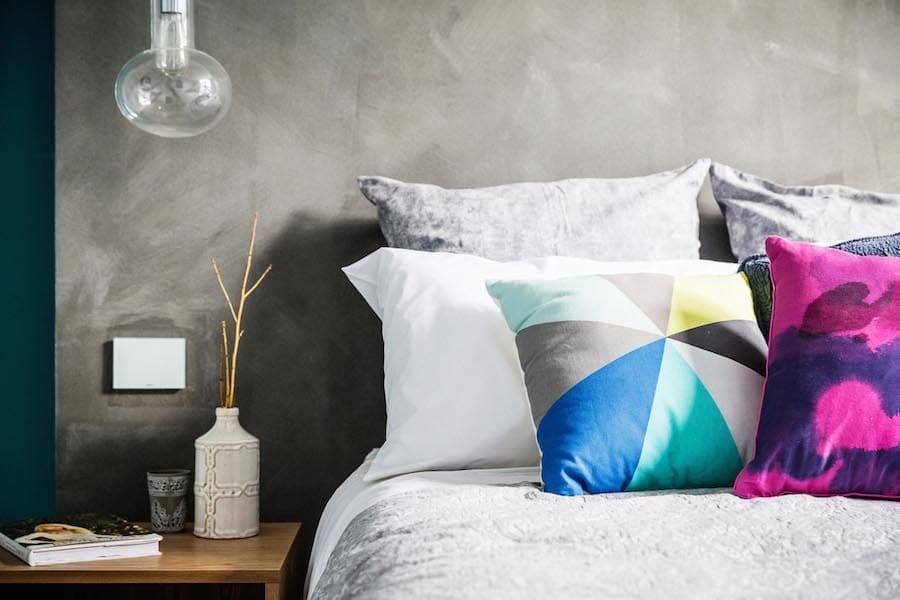 Did you agree with the judges scoring and comments last night? We thought Michel and Carlene should have beaten Shannon and Simon. Tell us what you think in the comments below!