Kitchen reveals are always our favourite so we were sitting on the edge of our seats for this week's Block room reveals!
Despite the judges being super negative (it just kept coming, didn't it?!) we took away lots of design inspiration so let's get into the highlights!
Related article: The Block Triple Threat: Week 9 entry and staircase
Related article: The Block Triple Threat: Week 10 outdoor terraces
Jess and Ayden
Hooray! Jess and Ayden came first place this week with 26 out of 30!
We loved the warmth of their kitchen and how they mixed materials, like the taupe cabinetry and wood feature wall, to create a homely and inviting space.
The judges said it was a serious foodies kitchen and with miles of benchtop space and a butler's pantry you could sleep in, we couldn't agree more!
The kitchen doesn't just look great, it's also functional with clever design and great use of space. We're so happy these guys scored another (much needed) win!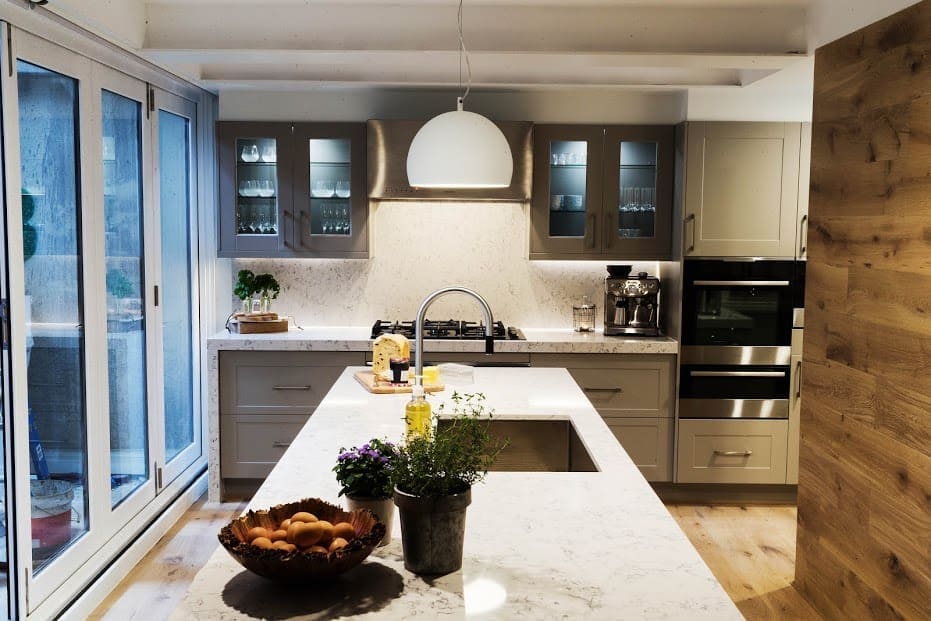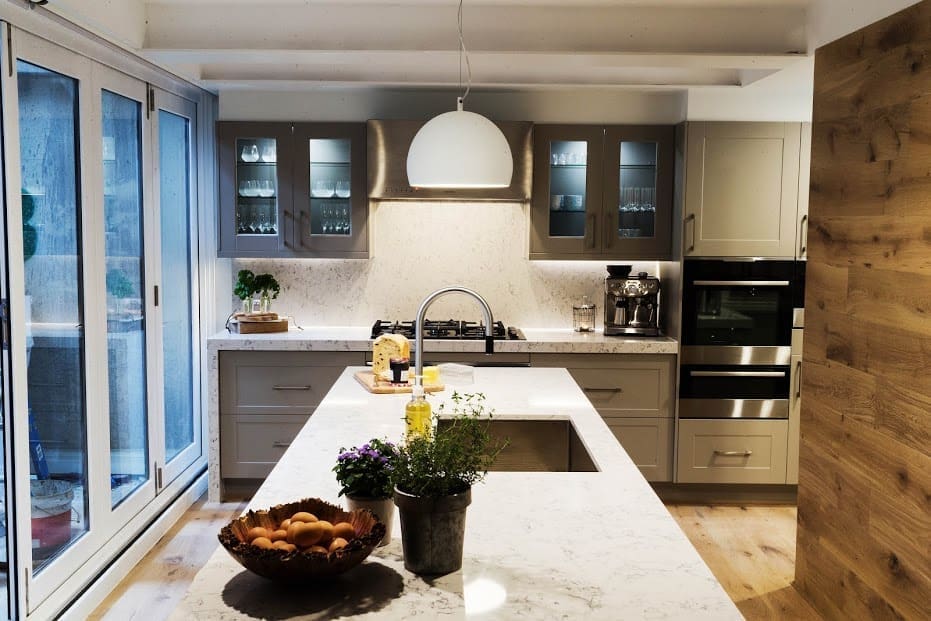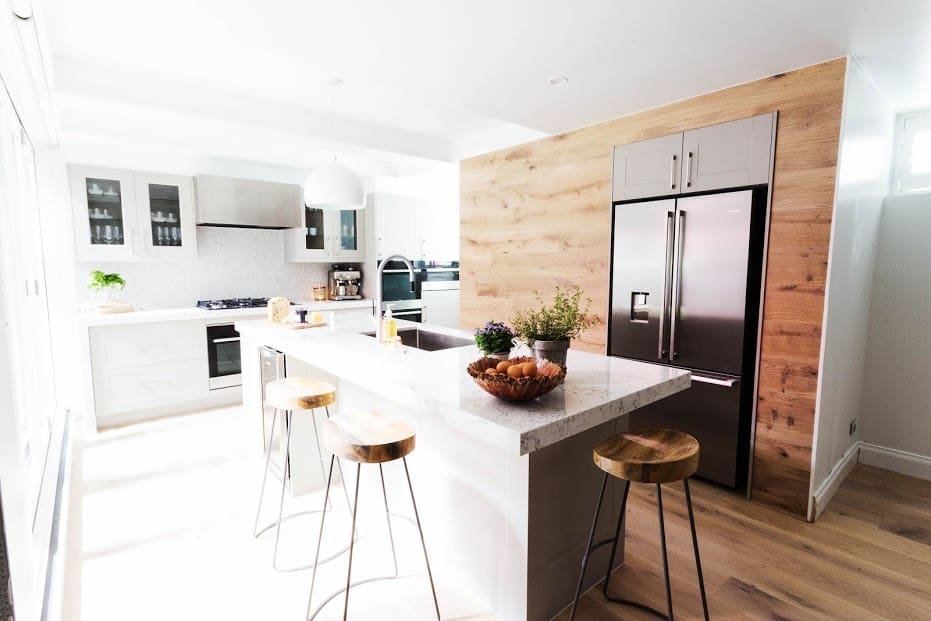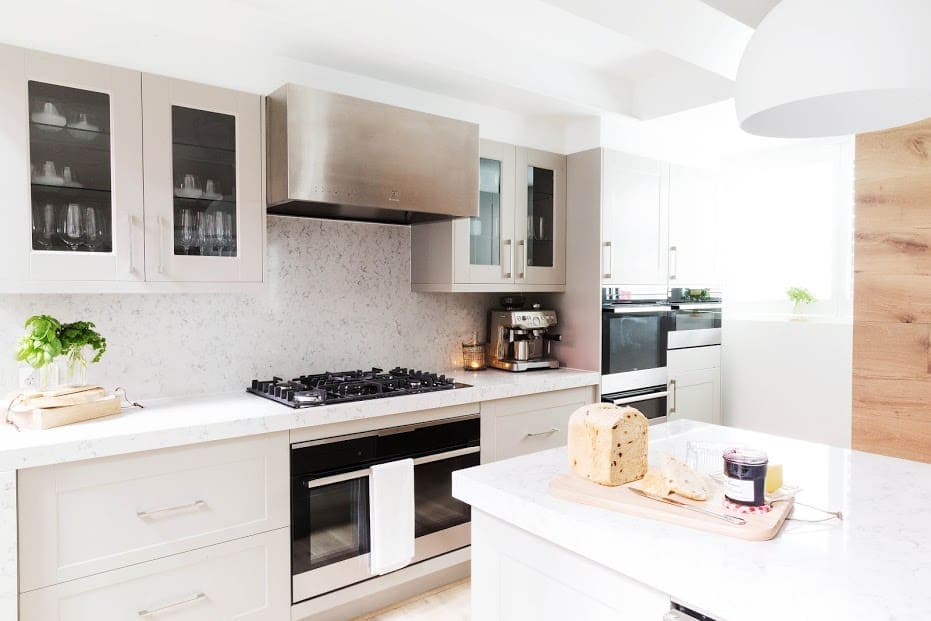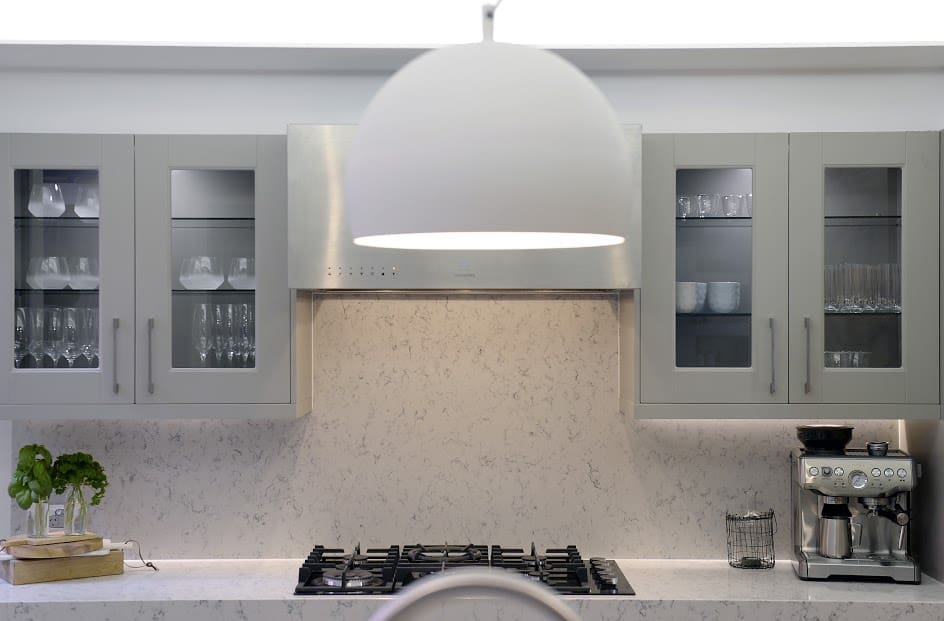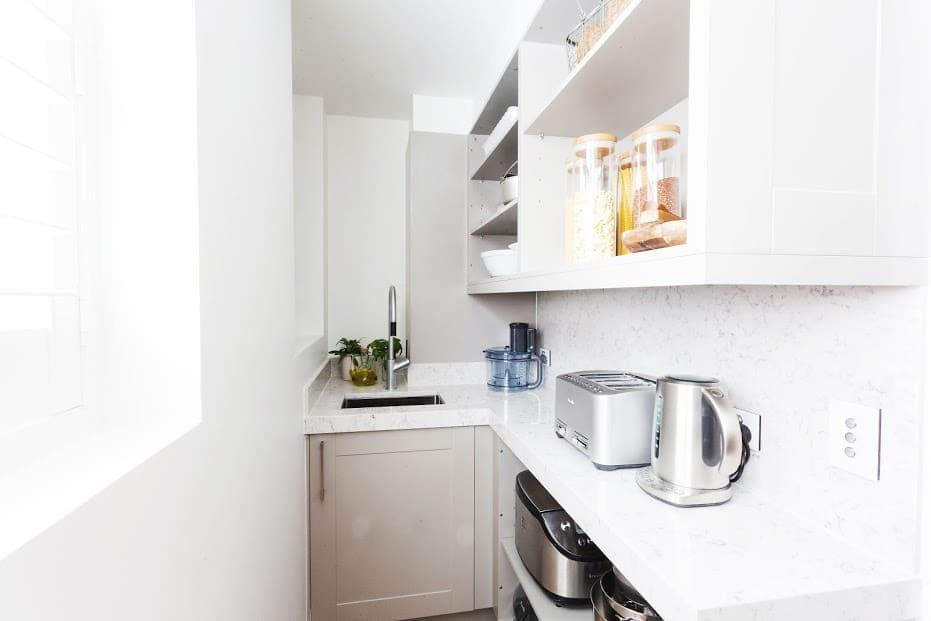 Tim and Anastasia
WTF! Sorry, excuse us, we rarely need to use that kind of language but it just slipped out during the show!
These guys came in second place this week at 23 1/2 points. While the judges were full of praise, saying they loved the proportions, range hood and matt black cabinetry around fridge, we couldn't help but squirm.
The thing that really didn't work for us was the wall of plants — it's as though they are offering potential buyers a hydroponics set up! The judges said Darren and Dea's kitchen felt like a cheap disco with their mosaic splashback tiles but to us this screams cheap disco way louder. Check out the photo below and tell us what you think in the comments!
Onto the positives though, we do love the matt black cabinetry around the fridge and those door open ovens were pretty darn cool!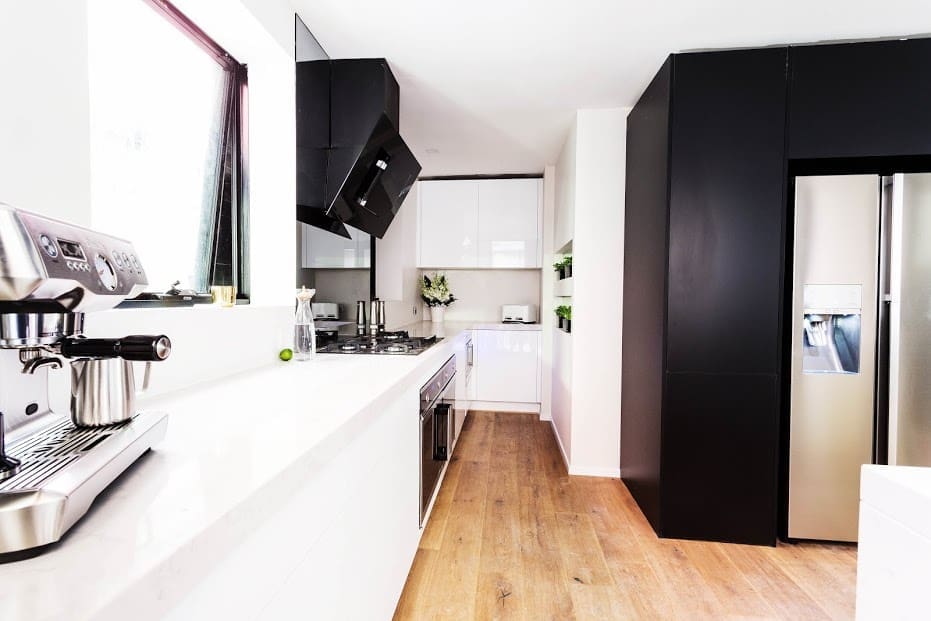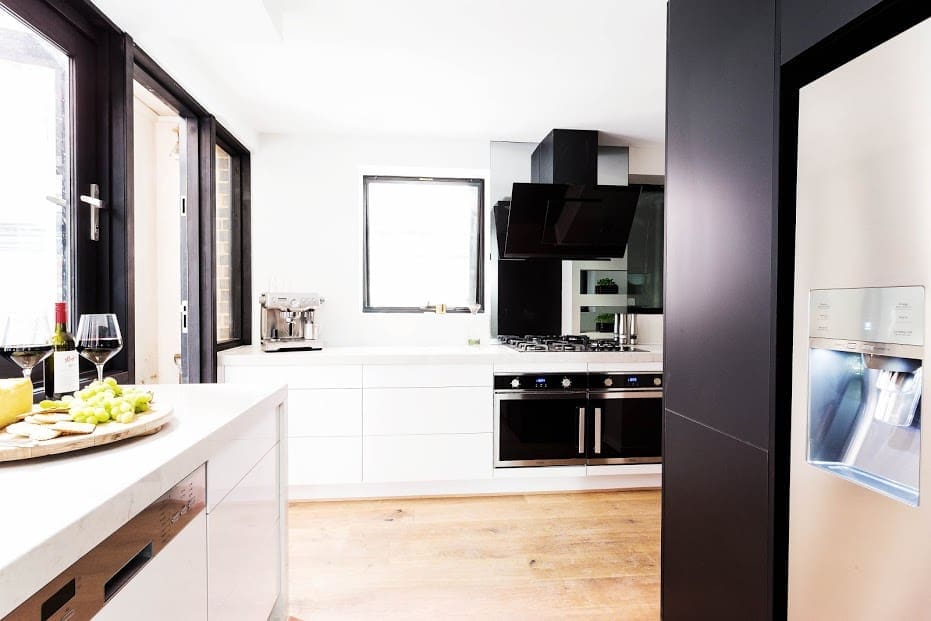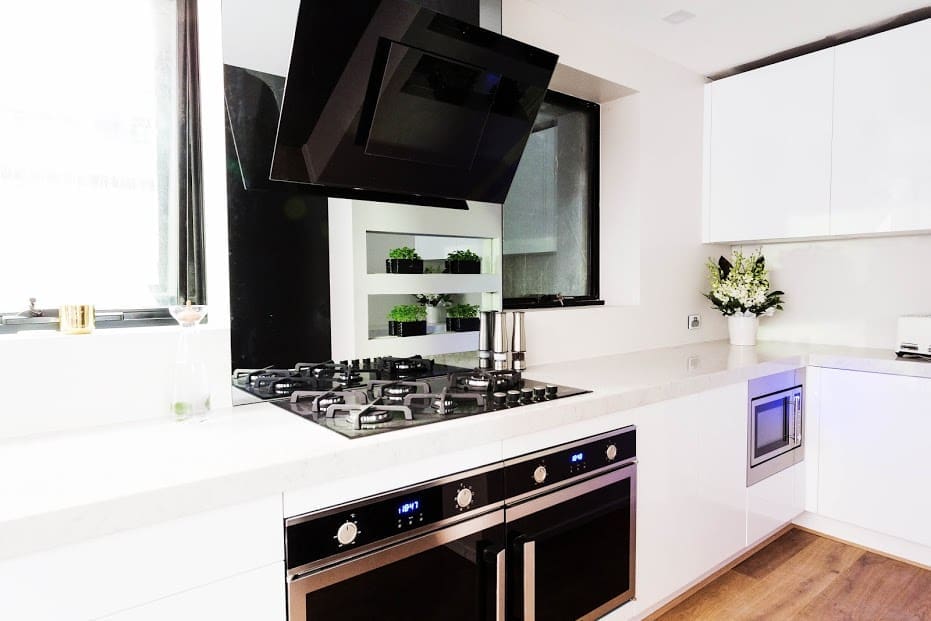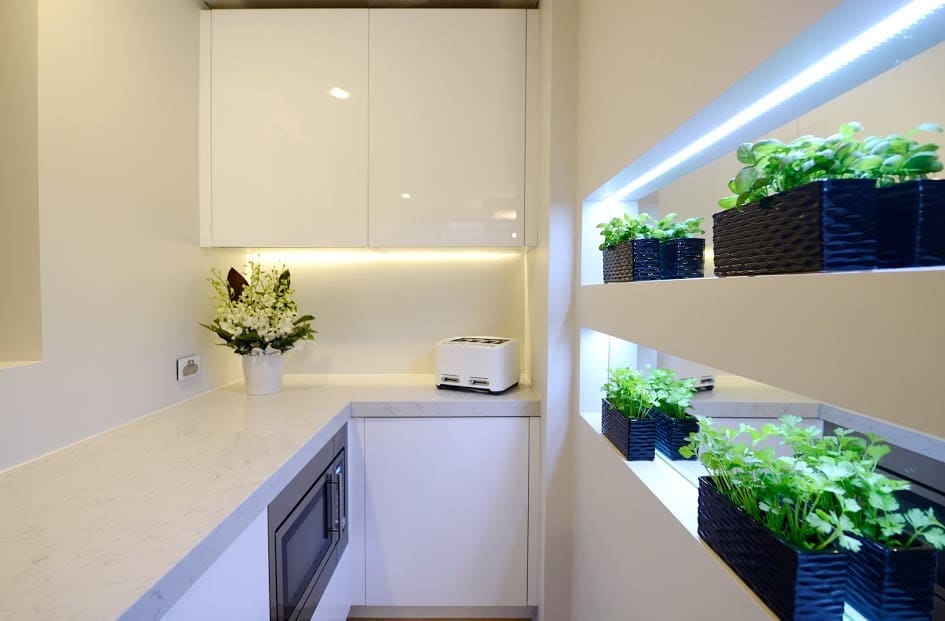 Charlotte and Josh
We were fans of Charlotte and Josh's kitchen — simple and clean line. The mix of cool and warm materials creates a balanced space that you just want to be in!
The judges were critical that there were no 'wow' features and Neale even said his first impression of the kitchen was a cell — harsh! We can safely say we didn't get any jail vibes from their kitchen 🙂 Actually we really loved the custom timber bench and how it contrasts with the marble-look bench top.
Charlotte said the one thing she would change is the bench top and we agree. For us, nothing is as beautiful as natural stone and would have preferred to see standard Caesarstone than a marble-look product (if they didn't want to go with the real thing).
The judges said this wasn't a cook's kitchen but we disagree — the double ovens, double integrated fridge, double integrated dishwasher and ample bench space are a cook's dream! From a functional point of view the one thing that didn't work for us was the lack of lighting above the island bench but that can be easily fixed before auction. We think these guys deserved to come in second place this week.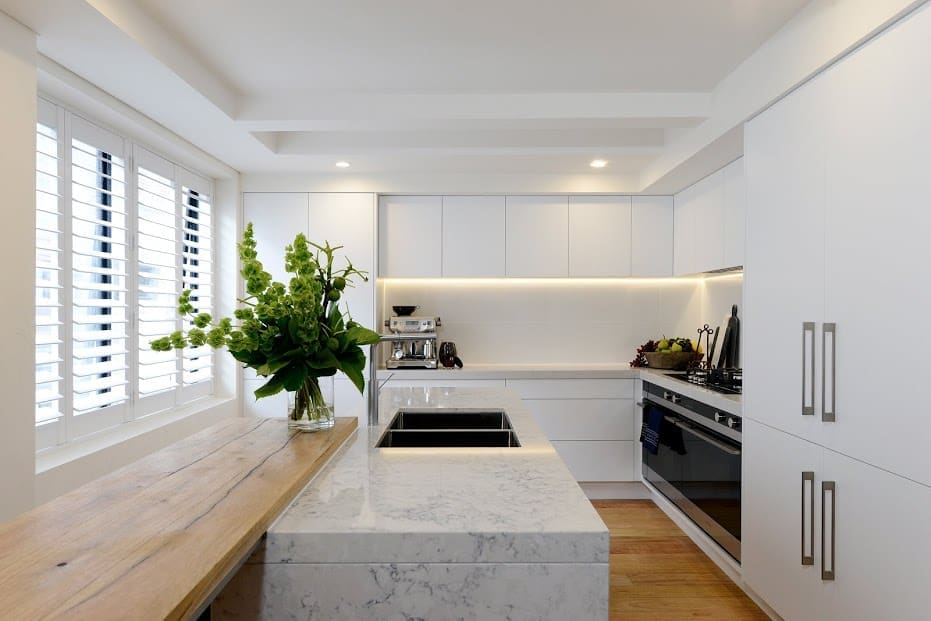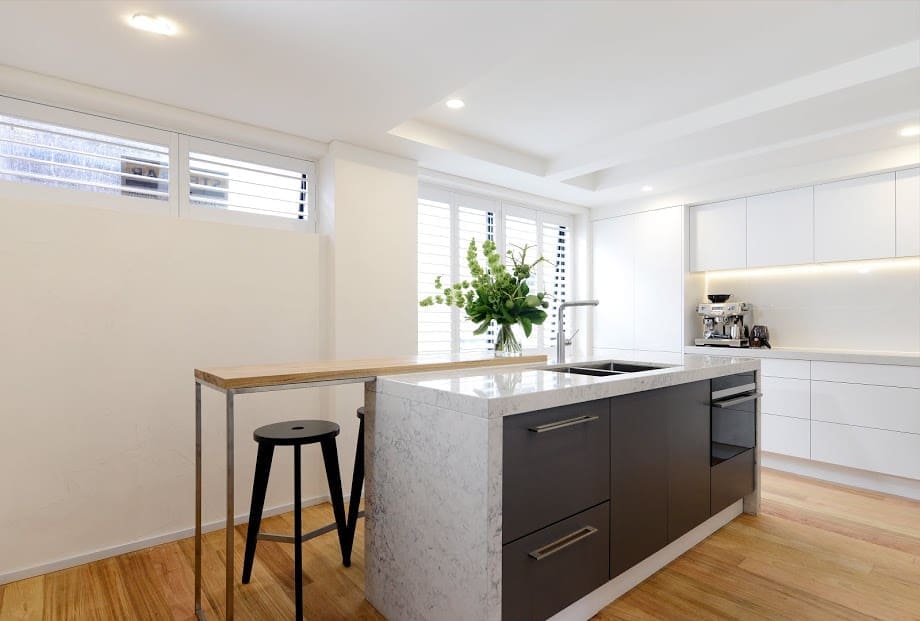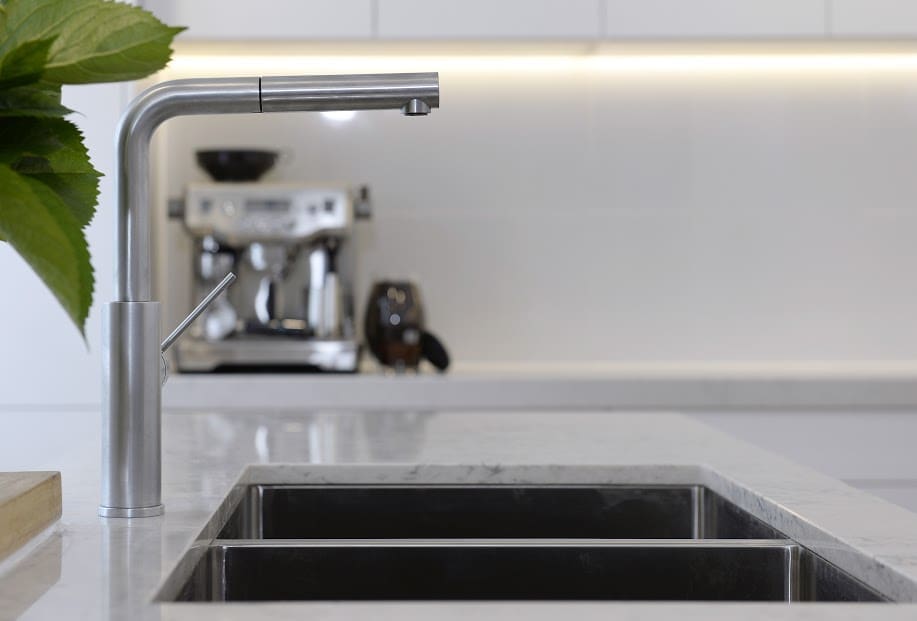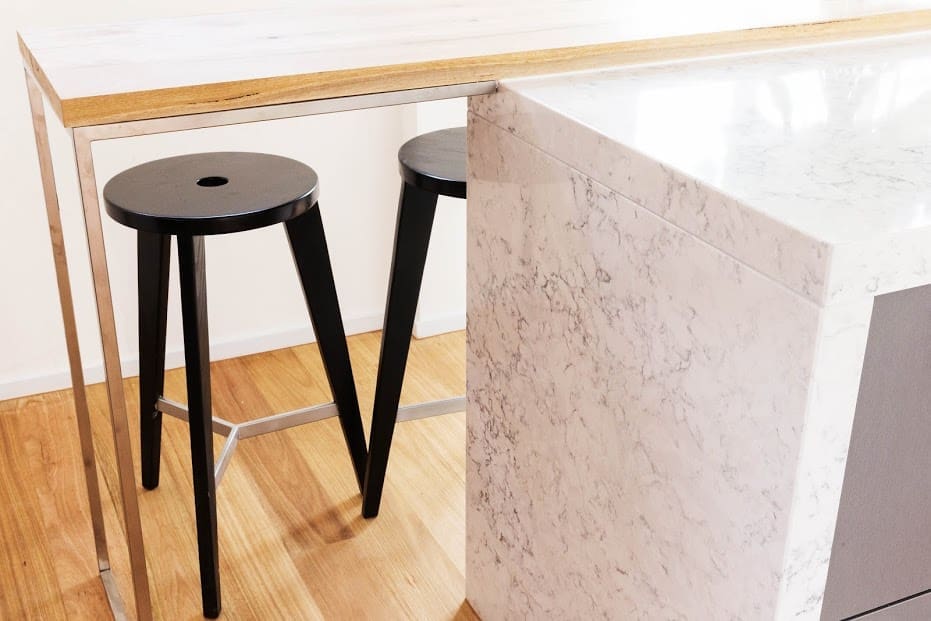 Dea and Darren
The double Ds were not impressed with the judges' comments this week and Dea had a response for every comment — 'incorrect'!
Scoring just 21 points (less 1 point from the challenge so a final score of 20), these guys got immediately pulled up for having 'goal posts' in front of their kitchen. And once inside the kitchen, the judges had few positive things to say.
While we disagree with Shaynna's comment that it doesn't feel high end, we do feel that some of the materials don't work as well together as previous kitchens Dea has designed.
We like the mix of timber and white cabinetry but would have preferred to see a simpler tile (or even tempered mirror) used for the kitchen splashback — for us there are just a few too many materials. As much as we love coffee, Shaynna's comment about removing the inbuilt coffee machine and creating a larger cupboard at the end of the kitchen would be a practical move.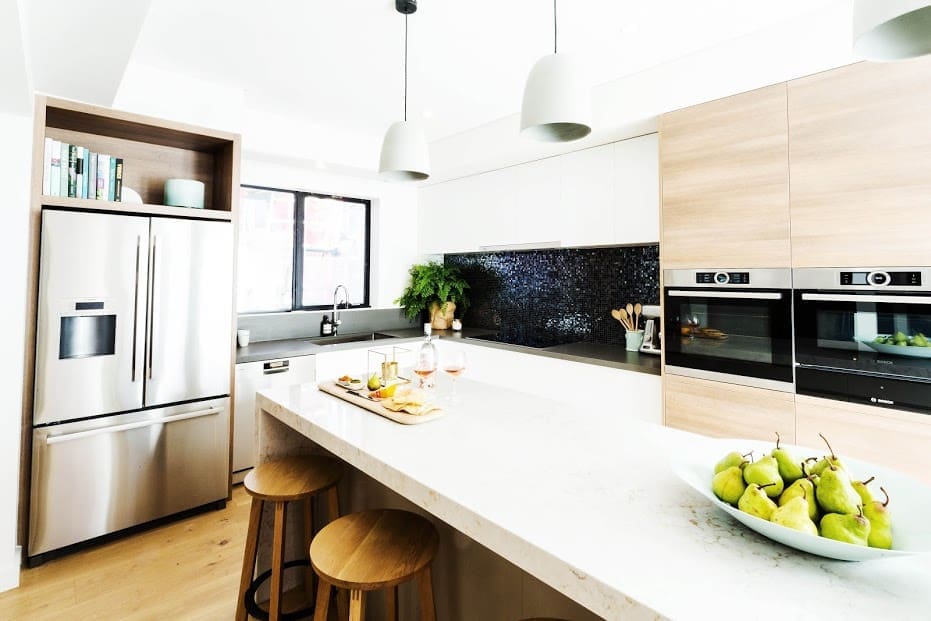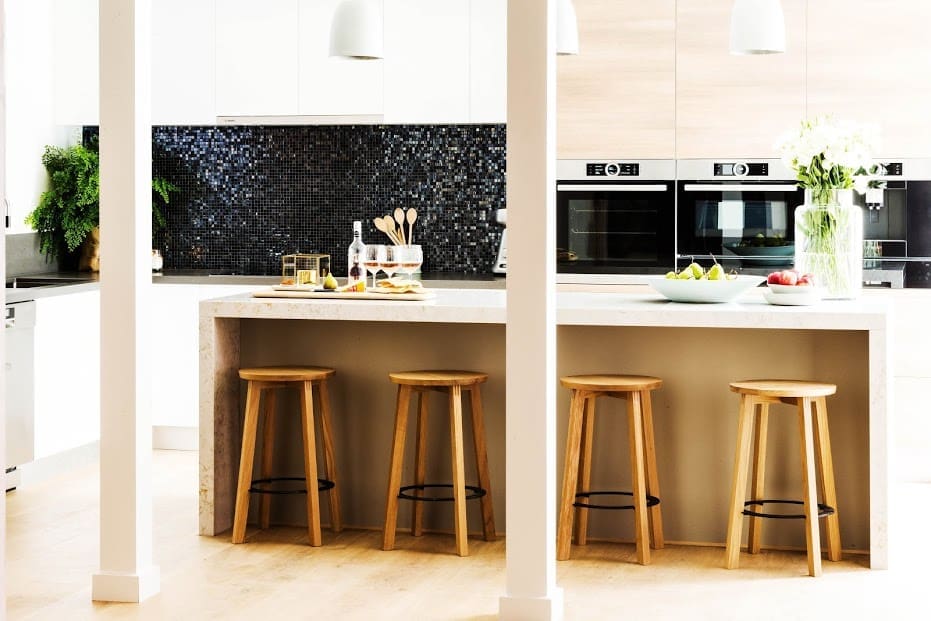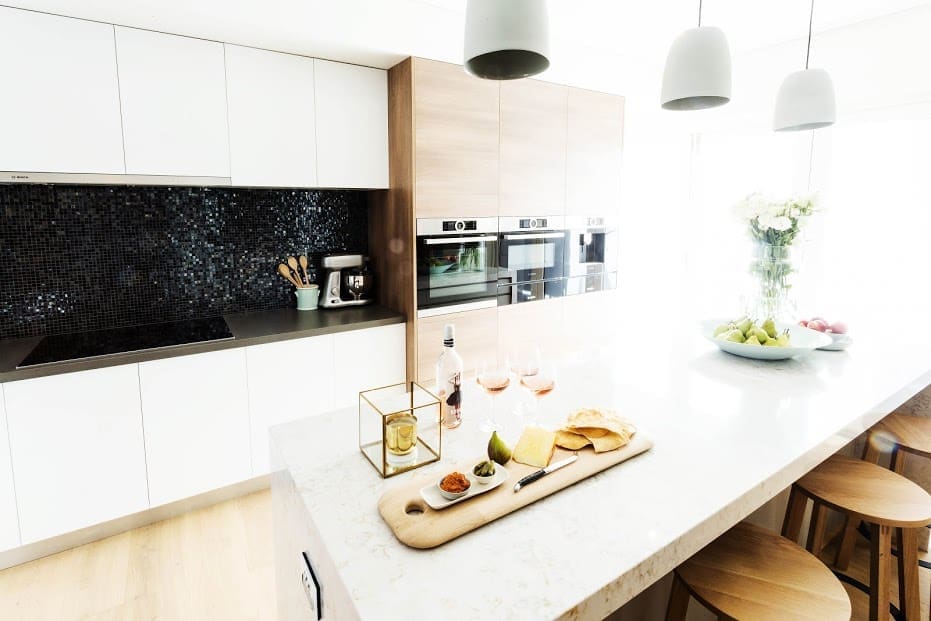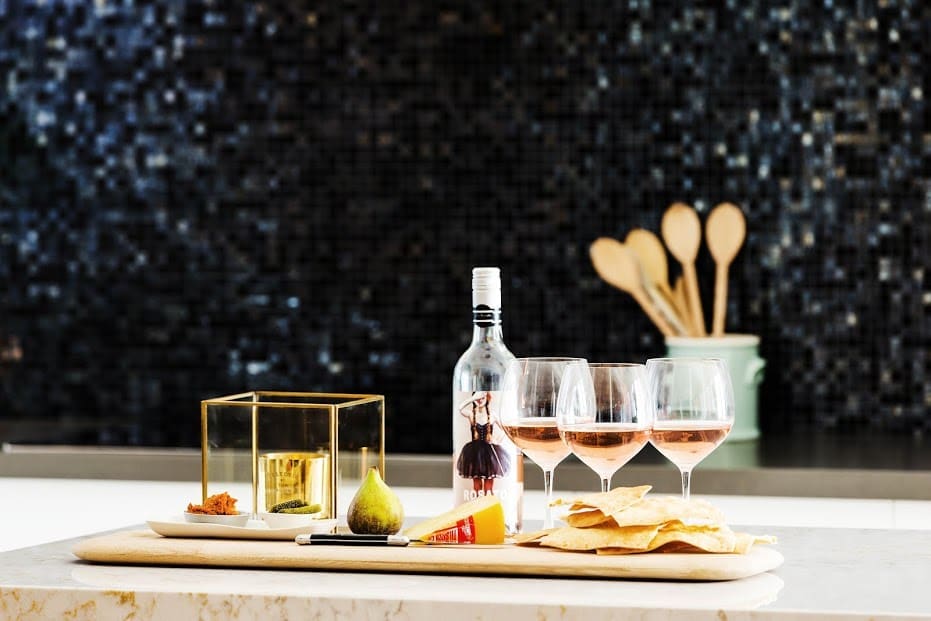 Stay tuned for next week which is stairway, hallway and study week!
Until then, we'd love to know what you thought of the kitchens? Which one was your favourite? What did you love or hate about the rooms? Tell us in the comments below!