In the heart of Hawthorn, Melbourne, behind a bright teal door sits The Woodsfolk Family Store. Started in early 2013, it was a long-time dream of Amber to open her own retail store.
Amber is also founder of the wildly popular and whimsical decor brand Down to the Woods which she started in 2009.
I always wanted a retail store, even before I started Down to the Woods but with two very young children I decided to start a wholesale business first. It was a bit of a funny way around but it gave me greater flexibility with a young family.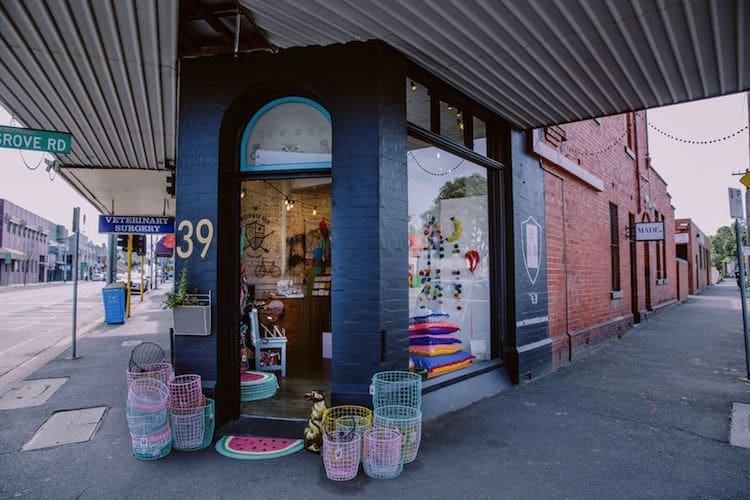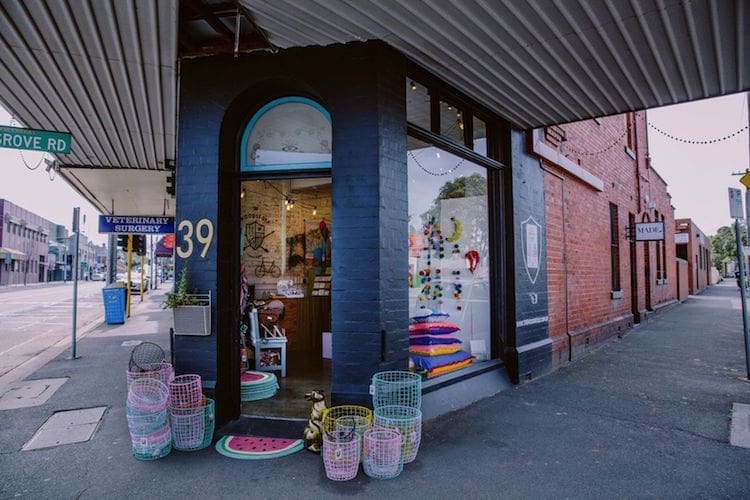 "It's been great opening the store but quite different to how I expected. Dealing directly with the end customer means I get a better idea of how people will use our products and what they want," says Amber.
What I love most about the store is it gives me a chance to enjoy products we would never manufacture — it's my little spot of fun.
How do you find the balance of running the store and continually designing new products for Down to the Woods?
"It's busy and there's always more to do!" laughs Amber.
"I consider myself the Art Director of Down to the Woods so I conceptualise all the products and then work collaboratively with product developers and the rest of the team to finalise them.
"In the store we're already working on our Father's Day range — it's important to us to have a great selection of products for the whole family. My husband is the ultimate hard-to-buy-for man so he's responsible for that section of the store — finding unusual gifts that are thoughtful and not gimmicky.
"Then it will be on to Christmas. We're well known for our Christmas displays and gifts so that will be a major focus for us."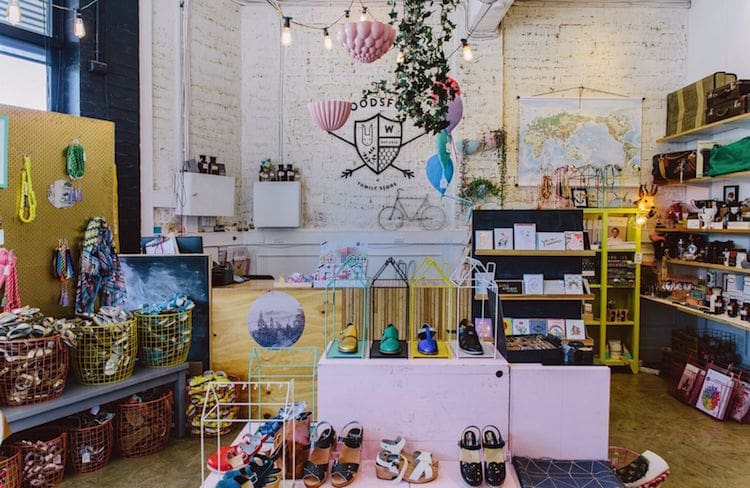 You mentioned the store has helped you create products people want, can you tell us what you've changed or created because of feedback?
"It makes such a big difference to what we do from small things like creating a hardcopy catalogue to designing new products that people have requested — it's kind of like designing in reverse. One of these is the low baskets, which was prompted from someone saying they loved the wire baskets but wanted one that wasn't as deep.
"We also changed the packaging of products that we knew were amazing but people were glancing over in store. Rebranding these products has helped them become hot sellers because people now understand what they do."
You clearly love your store, do you have plans to expand further?
"We recently opened our online store which I consider a second store — it's a lot of work doing all our own photography and managing the sales — but I will admit to looking at a premises yesterday for another potential shop front."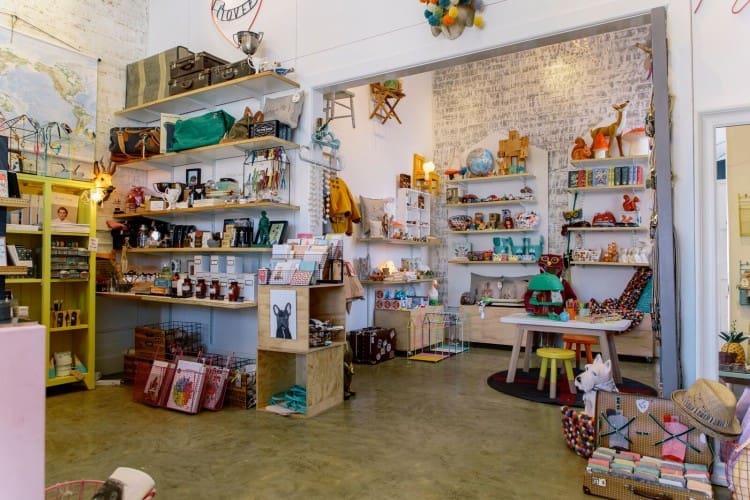 Ohhh, can you let us in on any other plans for the future?
We have an amazing new range of products coming out soon including new soy candles, wall prints, furniture and outdoor planters.
"Another fun product we've adapted to make our own are wall frames you stick on the wall so there'll be lots of new exciting products to cram into the store," laughs Amber.
Amber will be exhibiting all these new products at Life Instyle in Melbourne next week, be sure to visit her stand #1129 if you go!
If you're stuck for gifting ideas or want to get something a little unusual, check out The Woodsfolk Store or to see more of Amber's own designs, visit Down to the Woods.