We're the first to admit that up until a few years ago, we were completely clueless when it came to lighting. Yet the more we learn about design, the more obvious it becomes how important it is to have a well-considered lighting plan. Whether you're simply renovating a zone of your home, undertaking a new build, or even a larger project, keep on reading for expert tips from Illumination Scientist and owner of Luxygen, James Nagel. He has dedicated his career to lighting and is one of the few people in Australia who comes so highly qualified to talk on the subject.
Related article: What height to hang pendant lights?
Related article: Light locations in a new home? Expert advice on the dos and don'ts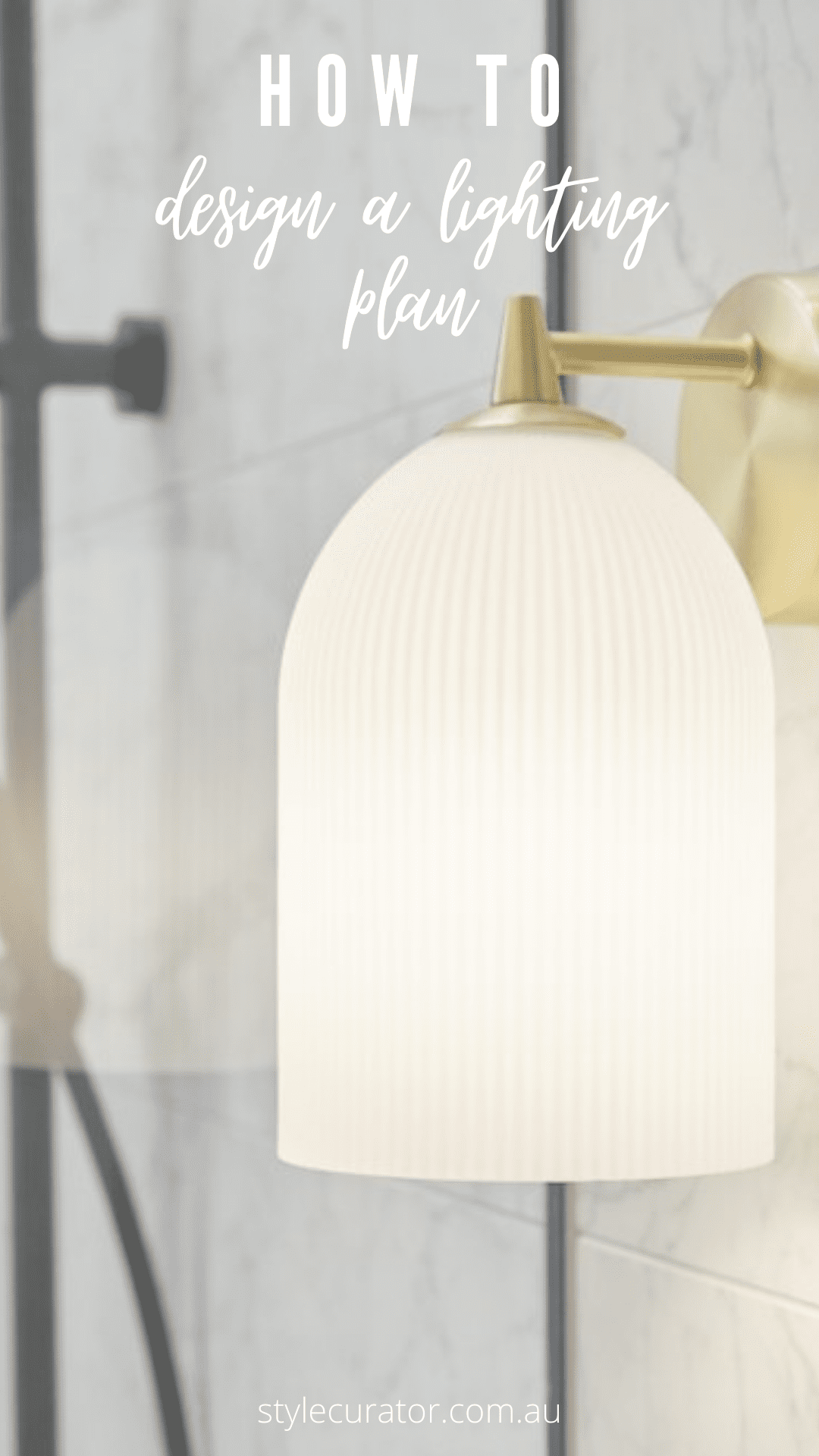 Up until recently we hadn't heard the term 'lighting plan', tell us what these are and why they are so important.
"Quite simply, a lighting plan details what types of lights and how many you will have in each zone. Generally, I'll work from a floor plan to specify what lighting would be placed where.
"There are three basic layers of lighting — task, ambient and accent — and each type meets a particular need," says James.
Can you explain more about that?
"I always start with task lighting, which means considering spaces that require specific functional lighting, some examples might include above a kitchen bench, at face level at the bathroom mirror, over desks surfaces or reading areas, and in cupboards.
"Then I consider ambient lighting, which is the overall illumination of an area. It should create visual comfort. Consider lighting ceilings and walls, a softly illuminated wall can often be a better approach than a bunch of downlights in a room.
"The use of uplighting on a clean ceiling allowing the light to reflect is probably the best way in my view of achieving ambient lighting. For example, a pendant over a kitchen bench with both direct and indirect lighting would achieve both.
"It draws the eye to the visual statements and allows you to get creative. Some examples might be highlighting a painting or a textured wall, or adding some colour such as lighting a tree with green light."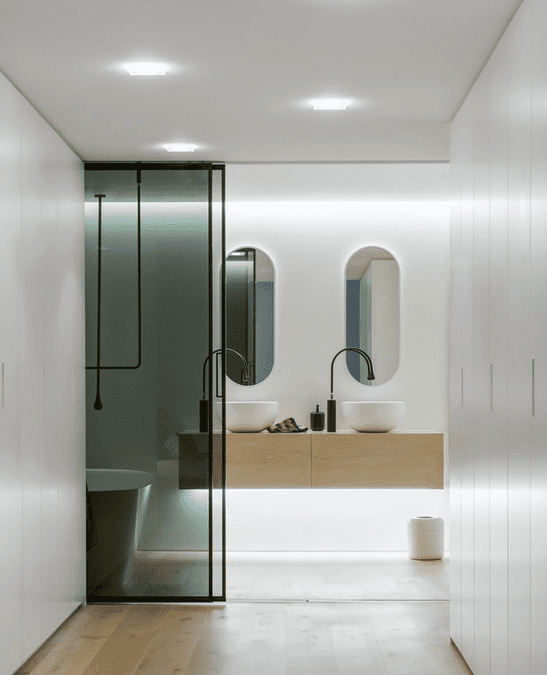 What are the biggest mistakes you see when it comes to residential lighting?
"Generally when people build a house, they run out of money by the time it comes to lighting and landscaping.
"Often people don't consider the space well enough before they select their lights. Understanding the function of the room is important. Placement of furniture and even reflections from surfaces like mirrors should also be considered. And too often we use too much artificial light."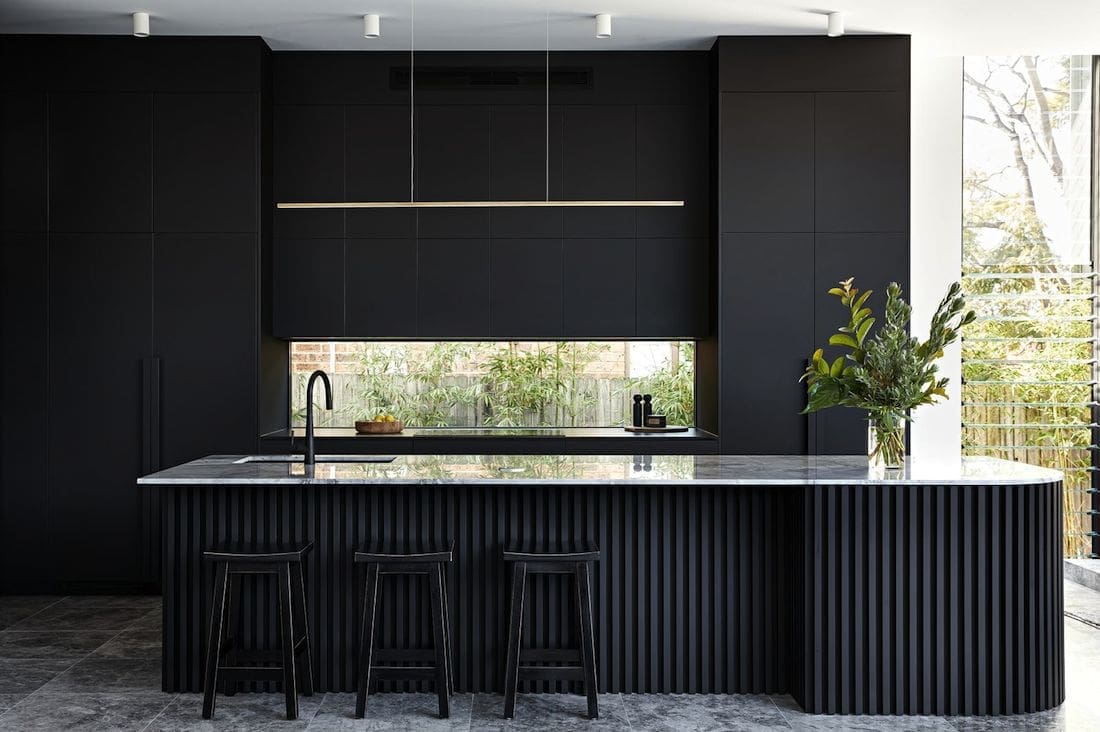 Here are James' top 5 tips to designing your lighting plan:
1. Draw a floor plan
James says the first step is to draw a floor plan of the area you will be lighting. Make it to scale and include detailed information like window and door positioning, and furniture placement.
This way you'll have a true sense of the area you're working with and can more easily determine where your lighting should be positioned and how many to include. For example, you don't need the same spread of downlight across your full living room, rather you may like to have 2-4 above your sofa (depending on its size) so you can illuminate the area you will be sitting and use less elsewhere. Similarly, on walls where you know you will hang artwork, you can use two wall washers (set closer to the wall) to illuminate artwork.
2. Think about the tasks
Before deciding on any type of lighting, you need to first ask yourself 'What will you be using the space for?'. Lighting is first and foremost functional and you need to understand how you will use a space before deciding how much and what type of lighting you will need. You might like to mark a small x over the areas you need task lighting.
3. Add ambience and accent lighting
Once functional lighting has been locked in, you can get onto the fun part of adding ambient and accent lighting. Think pendant lights, decorative wall lights, LED track lighting, up lights, wall washers, table and floor lamps. Consider all lighting surfaces like walls and the ceiling. At this stage you're still just designing where you want light.
4. Define a budget
The cost of lighting can vary A LOT! As soon as you look beyond mass-produced lighting, you can start adding zeros to the end of the amount you think it should cost.
Don't be disheartened though, it's still possible to achieve a fabulous result with various budgets. Our tip is to create a mood board for your space or new home build, and get clear on the look you want to achieve. This will help you to identify the style of lighting that would suit and then the researching can begin! You can find save vs splurge versions of most lights on the market to achieve the look you want within your budget.
5. Select luminaires (aka light fittings)
Once you know the type of lighting you need and how many, and what your budget is, you can now get onto the fun part of selecting the light fittings! While the temptation is to often make a statement with lighting, James reminds us that "It's not always the luminaire that should be the standout element of the space".
There you have it! There's more to lighting than just deciding how many downlights to put in each room.
While it's often forgotten about, lighting can have a profound effect on the look and feel of a home. Hopefully these practical tips are helpful when you build or renovate your home. Do you have more lighting tips? Share them below!
This article was first published in May 2015 and has been updated with new information and images.