Gina is the first person to admit she is completely clueless when it comes to lighting. And needing to layout lighting in her new home, she decided to enlist the advice of an expert to explain lighting 1-0-1.
Meet James Nagel. He currently works for one of the world's most prestigious lighting companies Zumtobel Group. James has been in the lighting industry for over 10 years and has been involved with specifying lighting products for many commercial and residential projects.
The important objective in creating a good lighting plan for your home is understanding the function of each room. This way you can consider tasks performed in a space and provide functional and creative lighting.
"There are three basic layers of lighting — task, ambient and accent — and each type meets a particular need," says James.
Can you explain more about that?
"I always start with task lighting, which means considering spaces that require specific functional lighting, some examples might include above a kitchen bench, at face level at the bathroom mirror, over desks surfaces or reading areas, and in cupboards.
"Then I consider ambient lighting, which is the overall illumination of an area. It should create visual comfort. Consider lighting ceilings and walls, a softly illuminated wall can often be a better approach than a bunch of downlights in a room.
"The use of uplighting on a clean ceiling allowing the light to reflect is probably the best way in my view of achieving ambient lighting. For example, a pendant over a kitchen bench with both direct and indirect lighting would achieve both.
The final layer of lighting is accent, which adds creativity to a room.
"It draws the eye to the visual statements and allows you to get creative. Some examples might be highlighting a painting or a textured wall, or adding some colour such as lighting a tree with green light."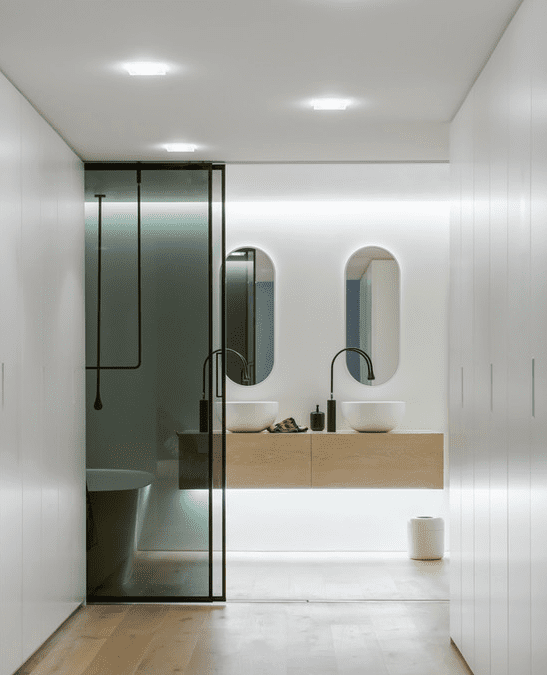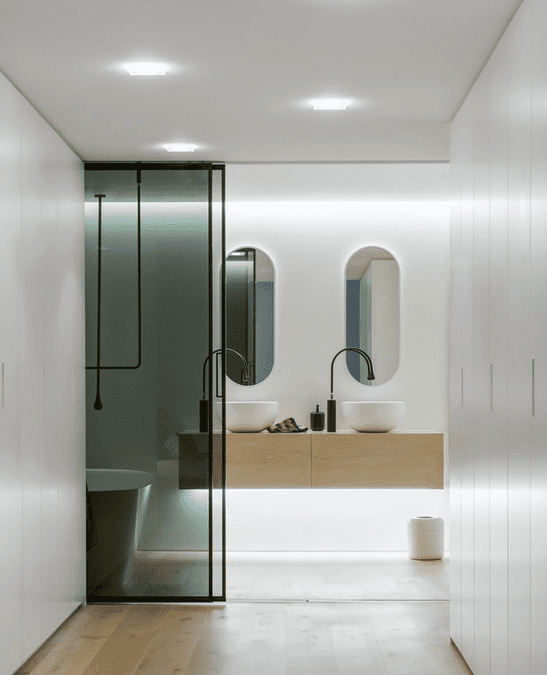 What are the biggest mistakes you see when it comes to residential lighting?
"Generally when people build a house, they run out of money by the time it comes to lighting and landscaping.
Many people end up just filling their houses with downlights. I guess it works, but it's not very creative — you generally have over-lit spaces and not a lot of visual interest.
"Often people don't consider the space well enough before they select their lights. Understanding the function of the room is important. Placement of furniture and even reflections from surfaces like mirrors should also be considered. And too often we use too much artificial light."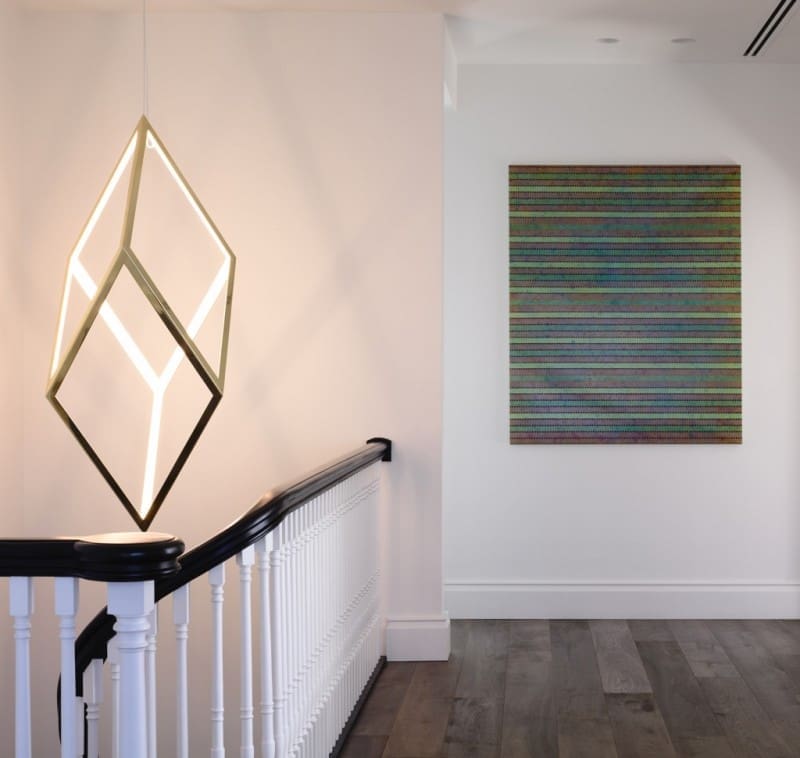 Here are James' top 5 tips to designing your lighting plan:

1. Draw a floor plan of the area you will be lighting. Make it to scale and include detailed information like window and door positioning, and furniture placement.
2. Think about the tasks you will be doing in each room and how much light you will need to do those tasks. You might like to mark a small x over the areas you need task lighting.
3. Add ambience and accent lighting as required. Consider lighting surfaces like walls and the ceiling. Up lights, wall washers, table and floor lamps. At this stage you're still just designing where you want light.
4. Define a budget and stick to it. You can often achieve the same result with various budgets. If your budget is blown out in other areas of building, it doesn't mean your lighting design has to suffer.
5. Select luminaires that complement the rest of the room. This may sound obvious, but it's not always the luminaire that should be the standout element of the space.
There you have it! There's more to lighting than just deciding how many downlights to put in each room.
While it's often forgotten about, lighting can have a profound effect on the look and feel of a home. Hopefully these practical tips are helpful when you build or renovate your home.
Do you have more lighting tips? Share them below!