Sponsored by Elderton Homes
Without a doubt, one of the best decisions we made was to knock down our old house and build new but if we had our time again, there are a few things we'd do differently. As owner builders, we didn't have the expert direction of a builder to guide us or tell us what to do before undertaking a knock down rebuild. As such, let's just say it was a steep learning curve (project managing the build and getting trades to turn up was a nightmare) and we completely blew our budget along the way!
That's why today I've invited Greg Hendy, Design Manager from Elderton Homes, to share 8 things you need to know before undertaking a knock down rebuild.
Related article: How to design a lighting plan for your home: Learn the 3 types of lighting
Related article: The best window coverings to insulate your home: Keeping your home warmer in winter and cooler in summer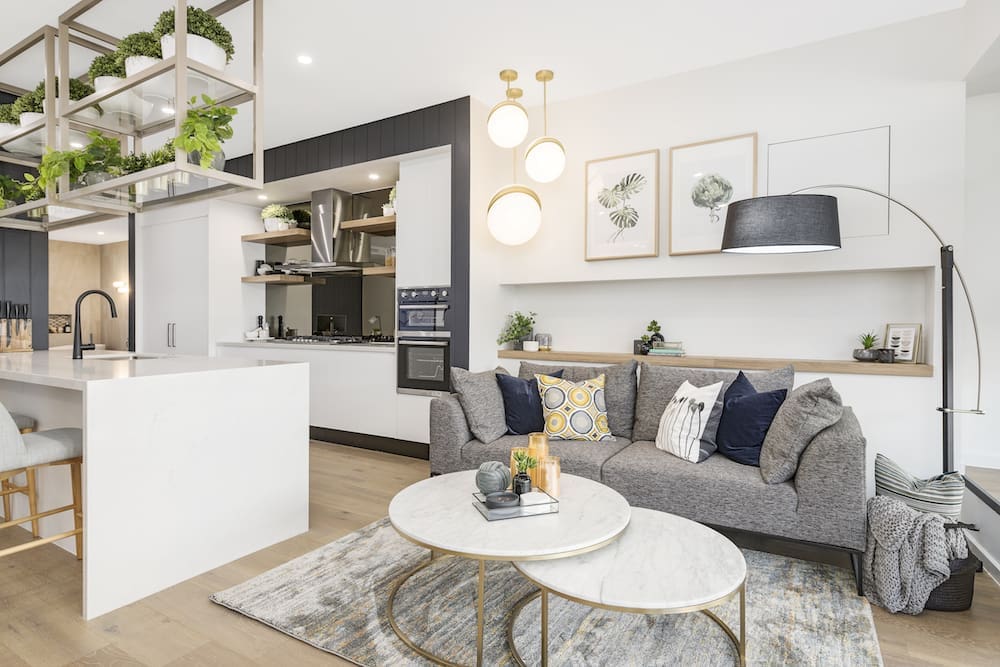 1. It doesn't have to be stressful and there are opportunities you mightn't have considered
A knock down rebuild is an opportunity to build your dream home in your current neighbourhood.
Although it can seem like a big risk or stressful undertaking, with the right builder it needn't be and there are loads of benefits including:
saving on stamp duty, agent fees and other expense than if you were to buy elsewhere
staying in an area you know and love (and keeping your children in their current school)
building the exact home you want rather than renovating or extending and having many of the same issues with your current house.
The list of benefits keeps going but one you might not have considered is the opportunity to add a granny flat. Elderton Homes can build an attached or detached granny flat at the same time as building your dream home – giving you an investment property and means of earning an income when they hand over the keys. As block sizes in established suburbs are often much larger than new development areas, it is possible to do this in a way that doesn't compromise on your plans.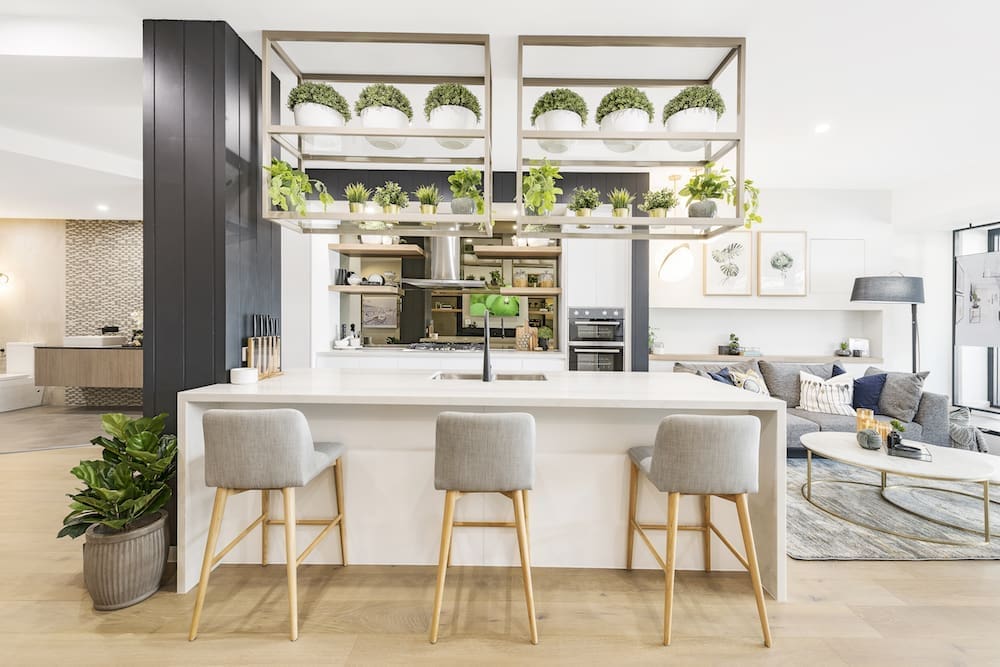 2. Think about needs first
When you start a knock down rebuild, Greg says it's easy to get caught up in the look and selection of finishes — especially when you visit their stunning Knock Down Rebuild Studio. Before undertaking a knock down rebuild, take a step back and considering how you want to live in your home.
As well as considering your current needs, Greg says you should also think about how your family circumstances may change over the coming years and planning for that future. Perhaps you're planning to start a family or your children might be getting to an age where they will move out of home.
Greg also suggests thinking about why your current home doesn't meet your needs. Are you desperate for an extra bedroom or more storage? Everyone's needs and life situation will be different.
Before stalking Pinterest and Instagram for photos of beautiful interiors, create a dot point list of your needs as this will form a 'brief' for your new house that must be met. And it's important the house plan ticks all the boxes before you submit it for approval or there would be added costs and time delays. There's plenty of time for all that fun stuff later!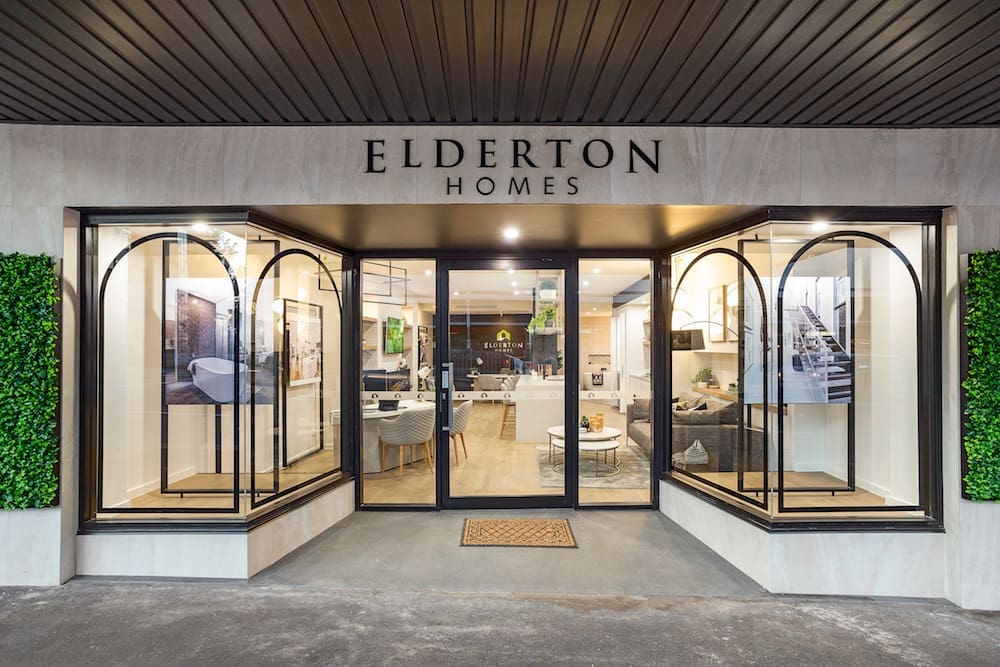 3. Set a budget
The dreaded 'B' word and the biggest hurdle I faced when we built. Before undertaking a knock down rebuild, you really do need to set a budget.
Fortunately if you use a builder, they will be responsible for managing the budget, which will take a huge weight off your shoulders but it is something you need to decide on before you build.
It's only natural to want the best of everything in your home and to take all the upgrades but a few thousand dollars here and there can quickly add up and blow your budget.
Look at your list of 'must haves' that you set (that's your brief that I mentioned above) and allow yourself the things that are most important to you. Then if there's still a little left in the kitty you can add more.
If you're finding it hard to decide what's worth splurging vs saving, I found it helpful to think about the things that really MUST be done during the build vs upgrades we could make ourselves down the track. Therefore I splurged on fixed materials such as windows and tiles (I do love my marble mosaic powder room) and saved on items such as lighting that I could add or upgrade in the future.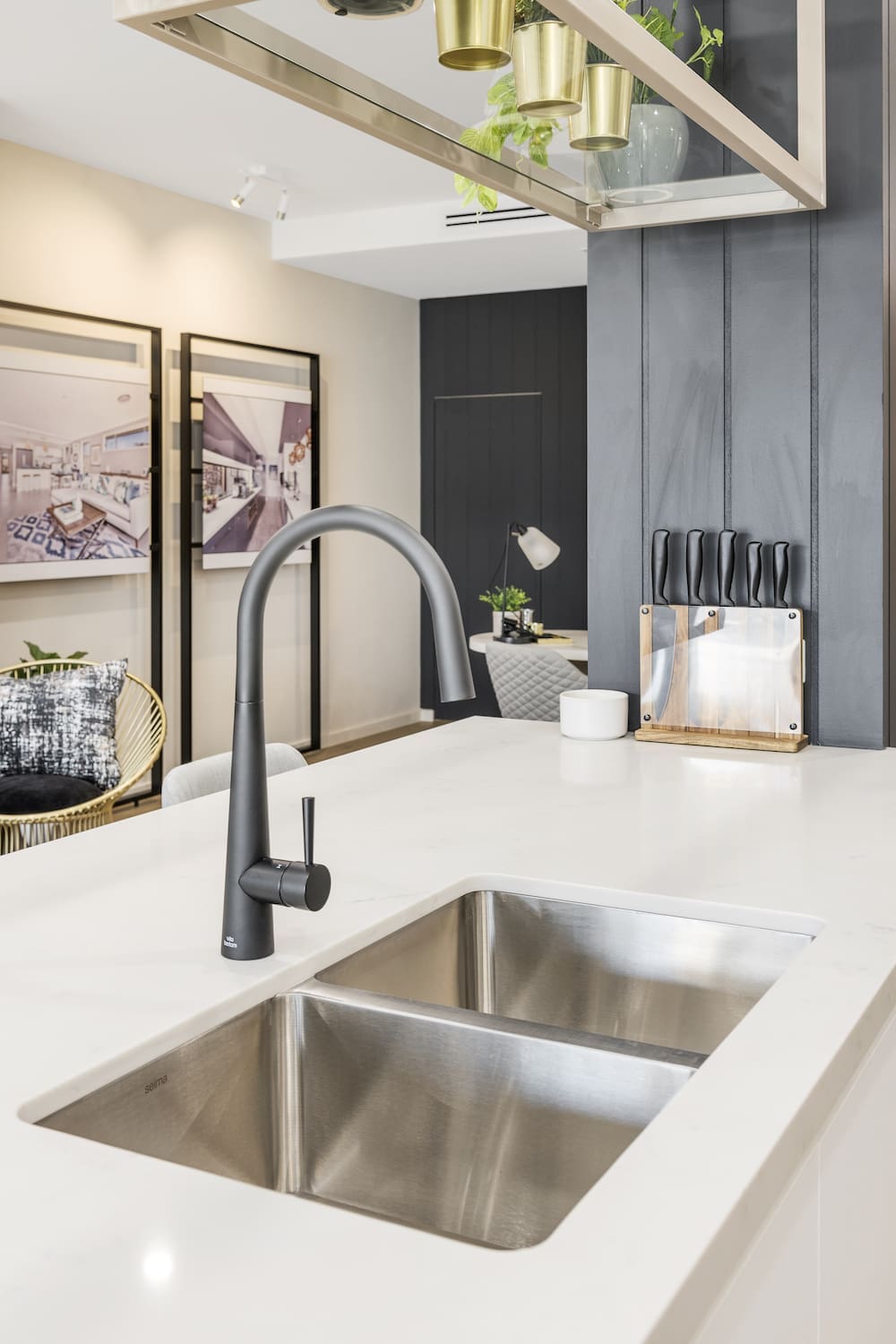 4. Sustainability features
Nowadays there are so many sustainable design features you can incorporate into your house. Some of them won't cost a thing (such as good orientation which we talk about next) and others can pay off in the long term — not to mention they reduce your footprint and help the environment!
Before undertaking a knock down rebuild, consider talking with your builder about some of these design features:
solar panels
LED lighting throughout
solar hot water with electric boosting
LowE glass
upgrading your insulation.
There are many more ways you can incorporate solar passive design and sustainability features into your home — even down to your landscaping plan by using deciduous trees close to your house that offer full shade in summer and abundant sun in winter.
Talk with your builder about ways you can incorporate features that will ultimately benefit you and the environment by creating a home that's more comfortable to live in and has less ongoing heating and cooling costs.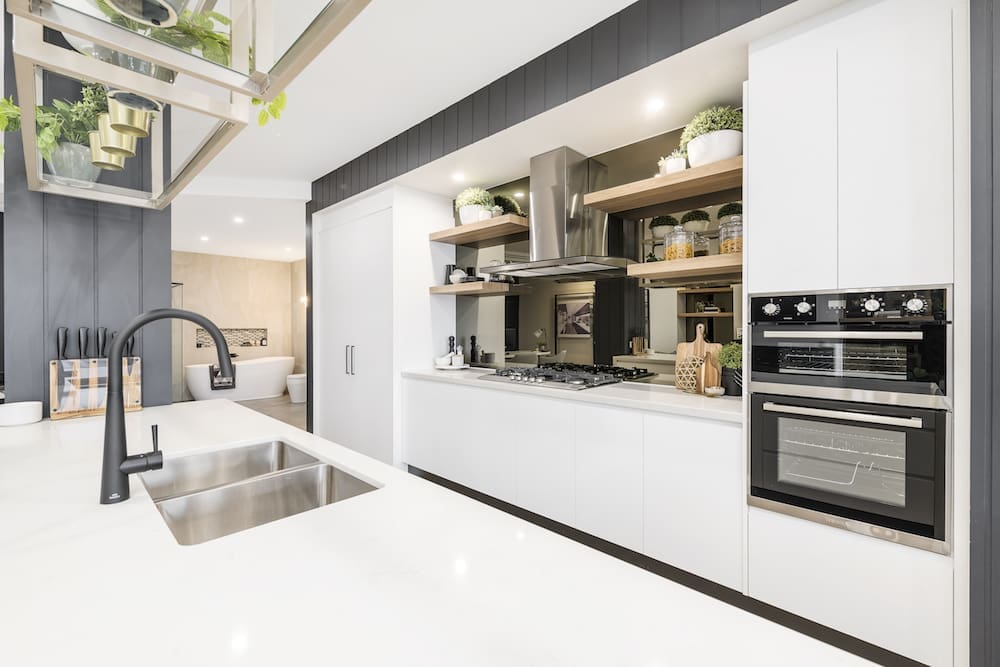 5. Orientation and layout are important
When it comes to designing your home, you can't underestimate the value of good orientation (such as north-facing kitchen and living areas) and layout.
Having an architect or Design Team that knows how to create a plan that will work for you is critical. Good design can also save you a lot of money as it will use space efficiently, address land and size constraints, and the designer can suggest more cost effective ways of doing things. For example, in my home we have a large counter levered awning that required $5,000 in additional building costs but a similar look could have been achieved without that expense if the awning size were reduced slightly.
That's why Greg says the Design Team at Elderton Homes developed over 80 home designs "With such a large portfolio of designs, we can suggest the best designs that take the solar orientation of the individual block into consideration – not to mention desired home size and layout."
6. Consider your area
One of the most common mistakes Greg says he sees people make when knocking down to build new is that they fail to consider their area.
"The new house should be at a size and quality that fits the neighbourhood – otherwise you could significantly undervalue the property," he explains.
While we often hear people say you shouldn't over-invest on your area, it can also be said that you shouldn't under-invest. A house that's not at the standard of those around it sticks out for all the wrong reasons and can cost you in the long run.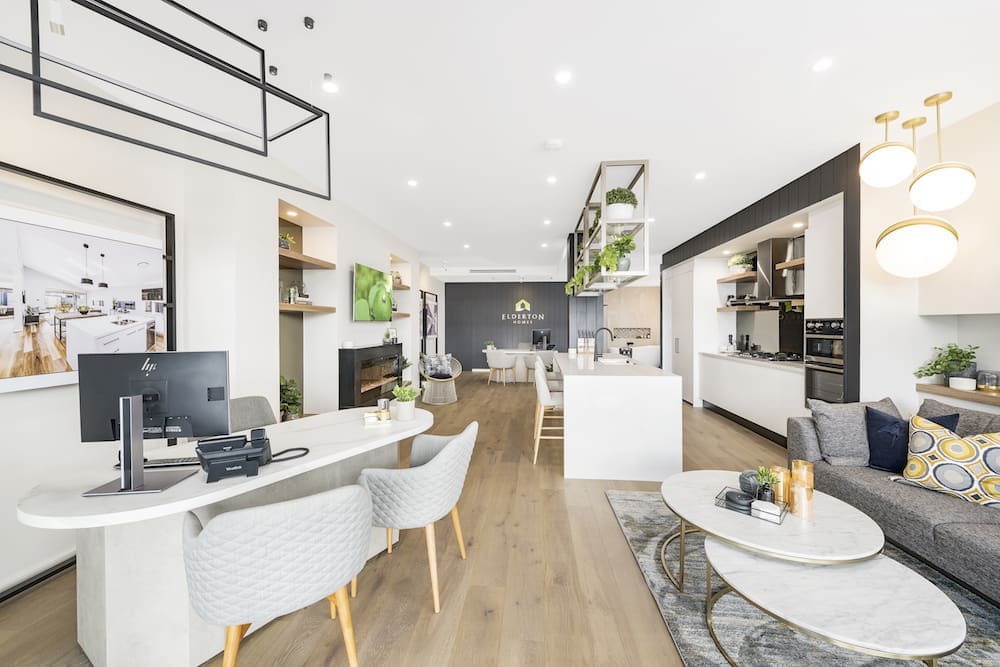 7. Find a builder you can trust
Unless you take the path of owner builder, you will need to sign a contract with a builder who is responsible for building your home under their licence. Your bank will also release portions of your loan to your builder in stages to complete the work.
So unlike other trades you may experience issues with and can replace – the relationship with your builder is binding and needs to remain on good terms or things will get messy.
We've all heard horror stories of builders who have taken three times longer than agreed to complete the work or worse never finish, who cut corners or try to change contract terms along the way. Unfortunately this seems to come with the territory of the building industry, which is why credentials and reputation are so important.
Before you sign any contracts, do your research and then do it again!
Some things you could ask are:
– their licence number: so you can run a check with your state's online licence checker, for example the one for NSW can be found here. It will tell you if there are any red flags, such as public warnings
– the size of their team and the number of jobs they have on at the moment: to give you an understanding if they are resourced to take on your project and give it the attention it deserves or if there will likely be delays
– their process for resolving issues should they arise.
8. Look at the builder's previous work
Another way to ensure you've found the right builder for you is to look at their previous work and walk through it if possible.
Many builders have display homes, for example Elderton Homes have display homes located throughout Sydney, Illawarra and Central Coast regions that will allow you to see first hand what their work is like.
Are you happy with the 'feel' of the home? Are the finishes to your standard?
I can't tell you how many display homes I've walked through and been unpleasantly surprised by the standard of work!
Walking through display homes is also a great way to help you decide on the colours and finishes you want to use in your home.
9. Review your contract and make sure you keep the builder up to date with your thoughts
As we mention earlier, the contract with your builder is so important. Not only should you review it carefully and make sure you understand it, whatever changes or upgrades you want to make should also be articulated to the builder – the earlier, the better.
Door hardware, tapware and tiles are just three areas we think are worth upgrading as for a small additional expense (in the overall build cost) you can create serious wow factor in the main zones of your home that will add value — it's all about bathrooms and kitchens, isn't it?!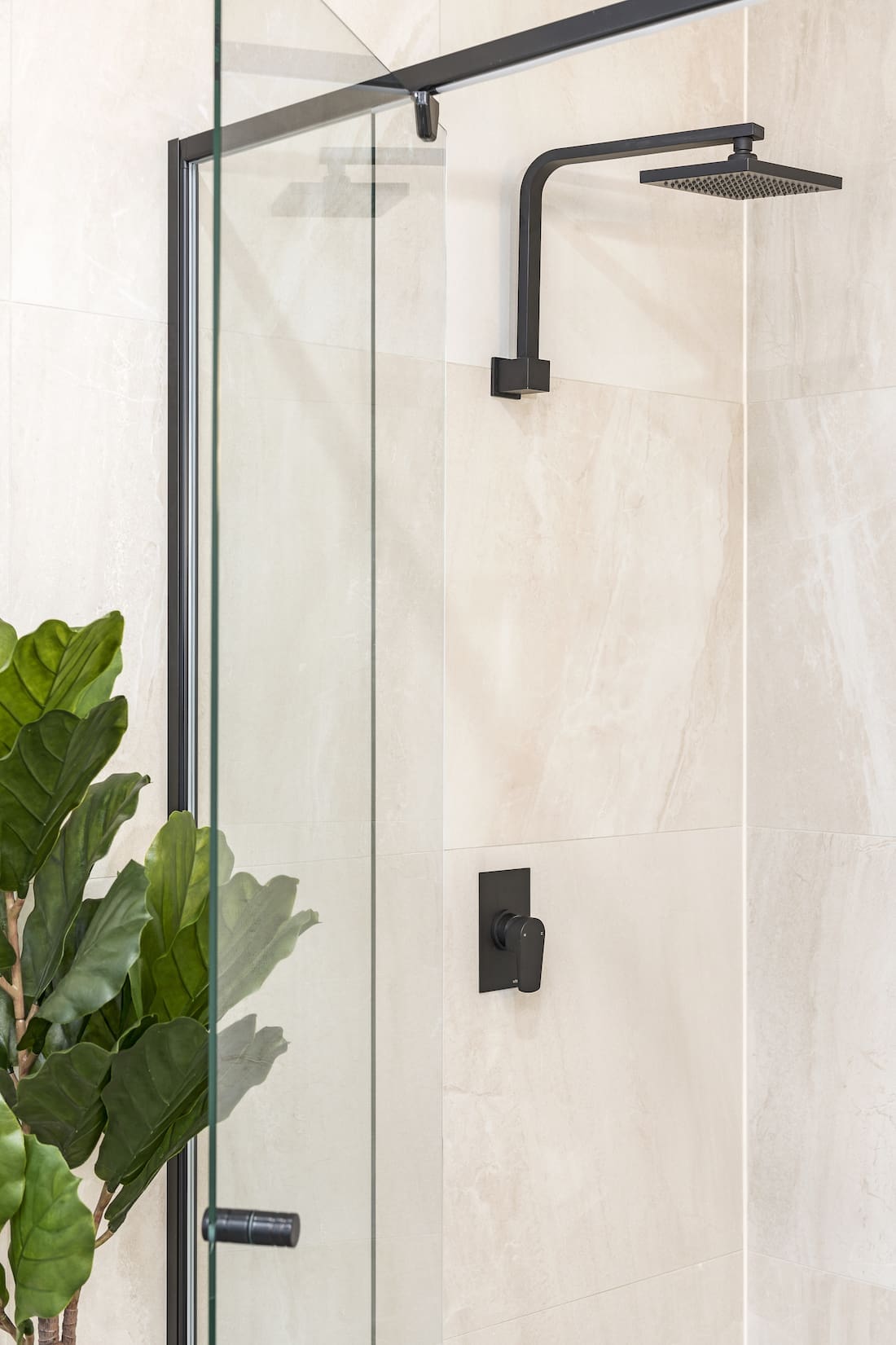 10. Open communication
The final thing you should know is that a key factor in helping a knock down rebuild to run smoothly and efficiency is open and friendly communication.
Building your dream home takes time and there'll be a lot of communication back and forth. If both parties remain open, responsive and pleasant, the whole process can be a lot more efficient and enjoyable.
Download our free knockdown and rebuild checklist here.
Have you undertaken a knock down rebuild and have more tips to add? What do you do before undertaking a knock down rebuild? Are you thinking of doing a knock down rebuild? Can we share any other tips or advice to help? Share your thoughts in the comments below!