Often it's the finishing touches that take a house to the next level. Today's home tour showcases a traditional Federation home, given a simple yet beautiful makeover.
Interior Designer Gabrielle Reinhardt from Berkeley Interiors proves that small touches to just a few rooms can completely transform a house… and make it a home.
Related article: Inside the home of an interior stylist with Michelle Hart
Related article: Fun home tour with pops of colour around every corner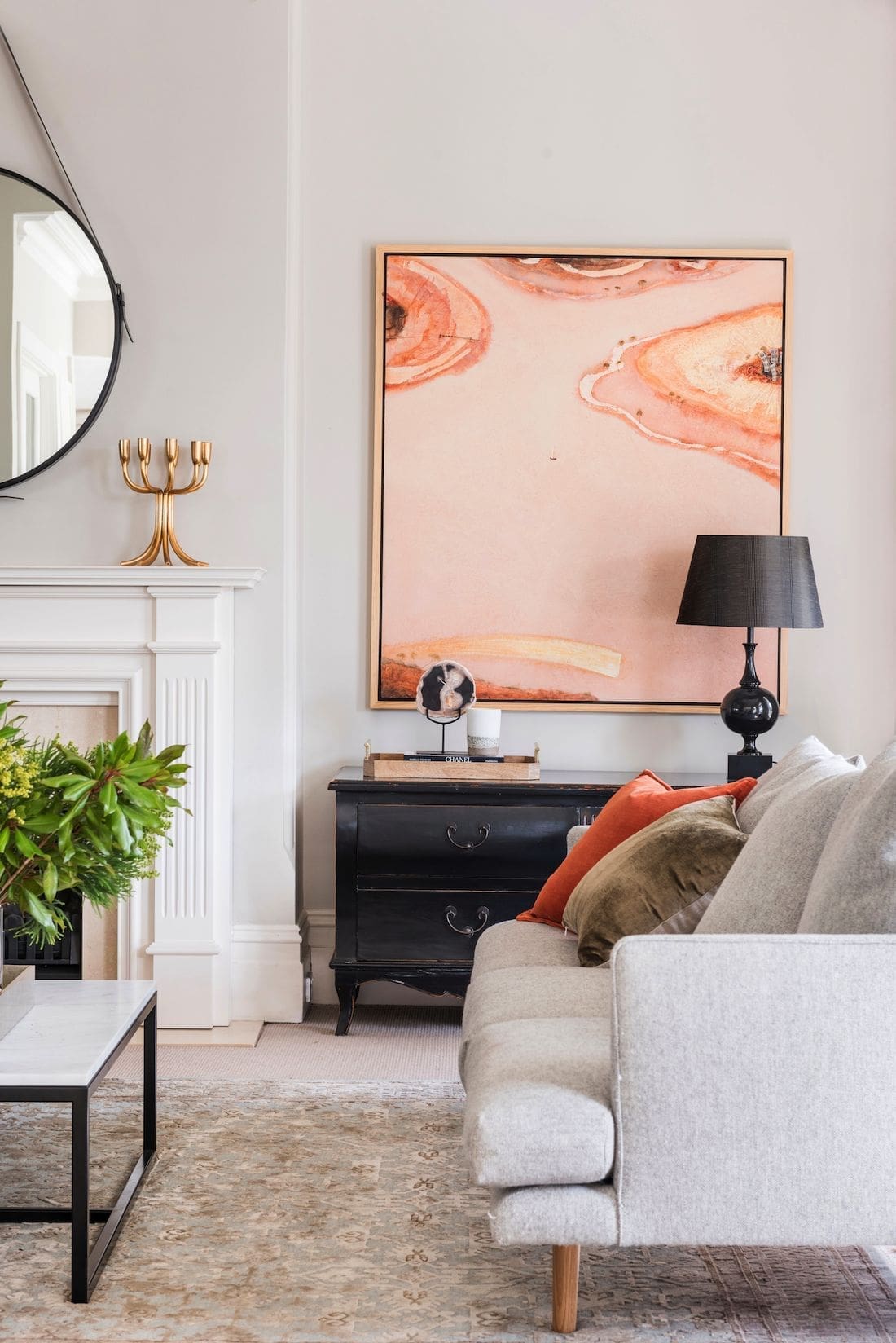 Taking us to the west coast of Australia, this 4 bedroom home lies in the coastal suburb of Swanbourne, Perth.
"This beautiful property is home to a blended family of 5. A couple and 21 year old triplets," explains Gabrielle.
"It's a Federation home, therefore traditional to this area. It is split across 3 levels, featuring 4 bedrooms, a study and 3 bathrooms.
"It also has a beautiful outdoor area that overlooks an expansive garden and pool."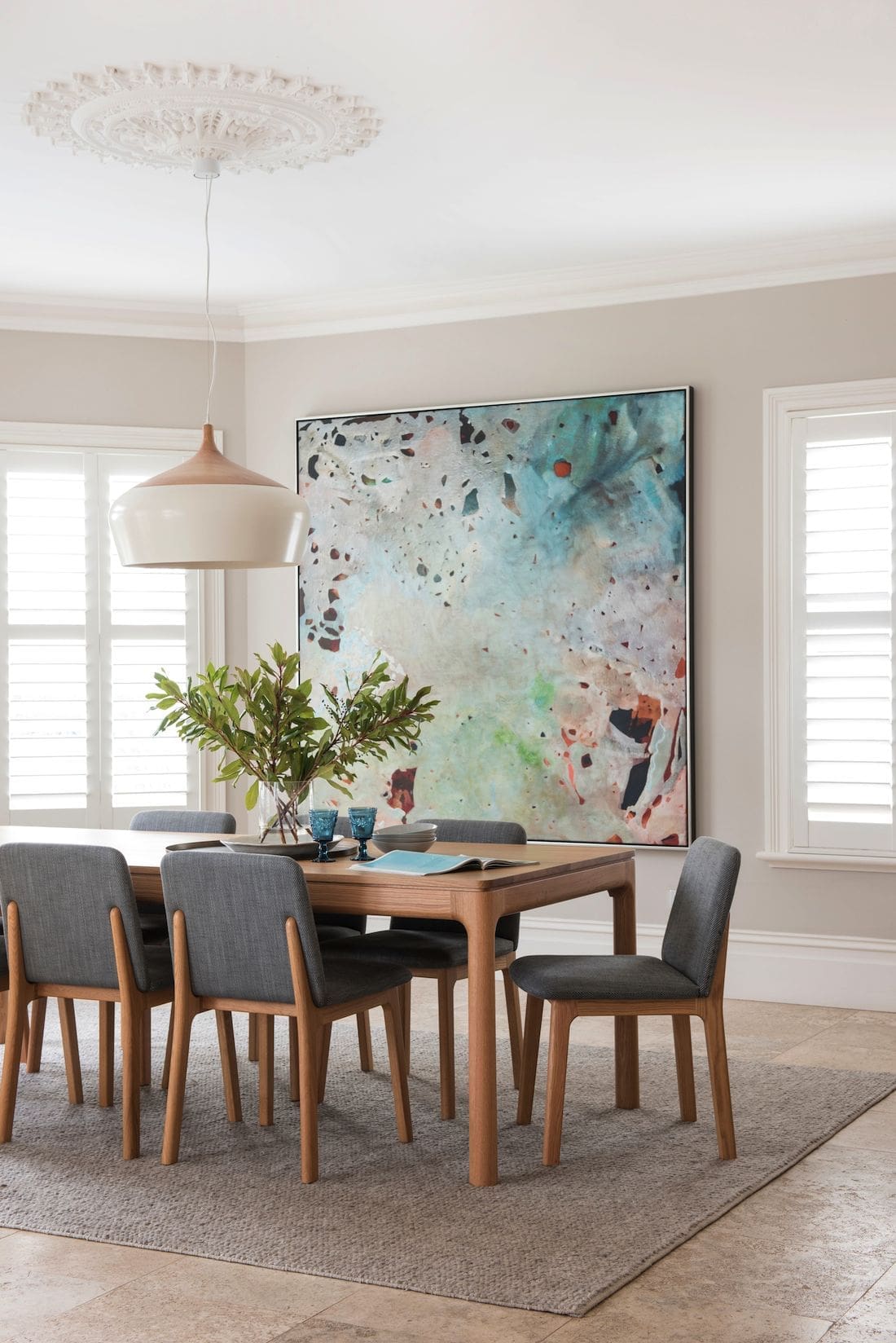 For this project, Gabrielle focussed on cosmetic updates in the living and dining areas.
"The couple bought the house over 10 years ago. While it had been renovated, the decor was a French Provincial style which was looking a bit dated.
"I'd previously worked on the interiors for their Melbourne apartment. They were so happy with it and wanted to create a similar feel in their traditional Federation home in Perth," she says.
"I was to makeover the living and dining rooms."
Shop the look: Federation meets classic contemporary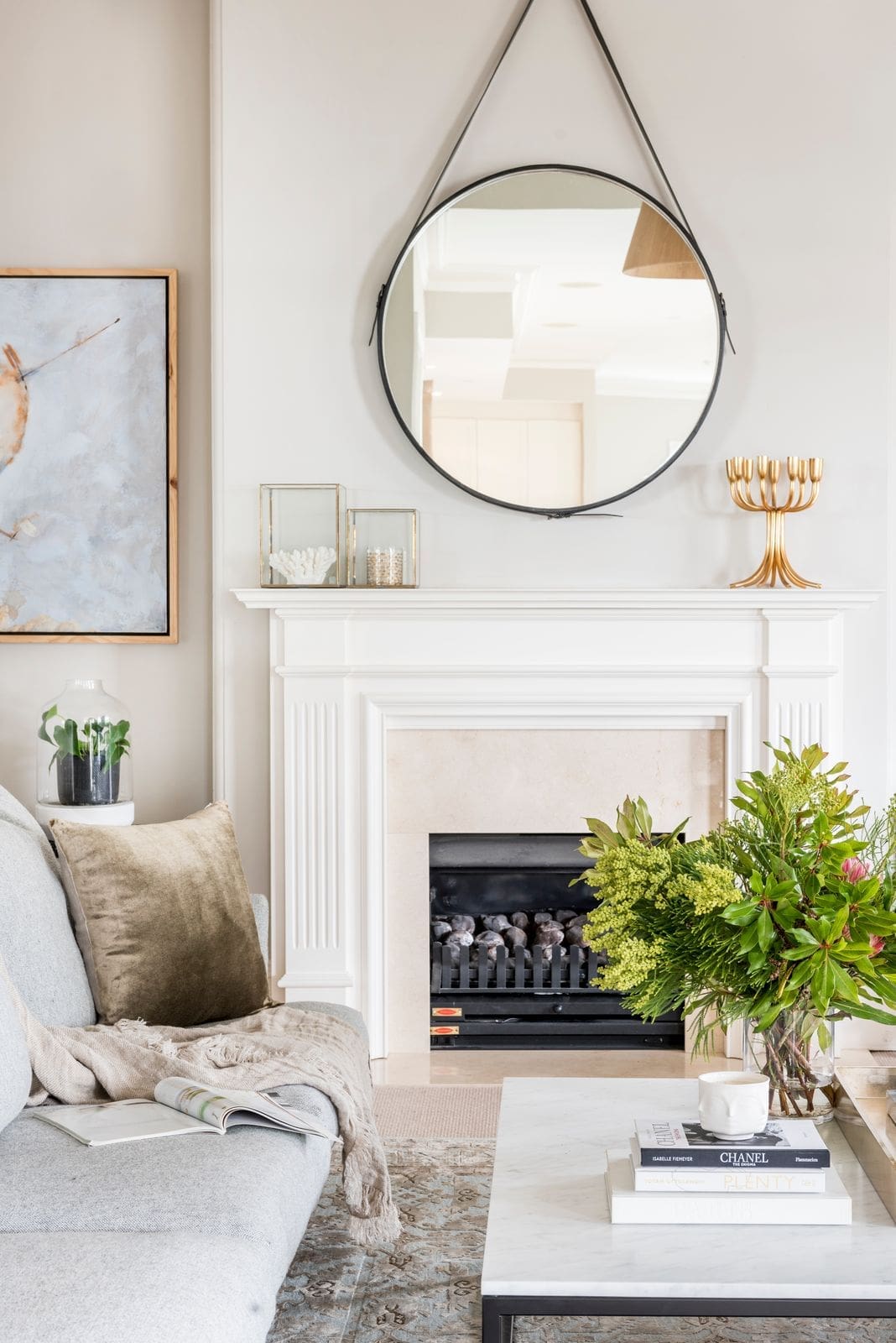 Already in-tune with her clients preferred style, Gabrielle was able to create their ideal sanctuary using art as her inspiration.
"I love working with my clients on more than one project," smiles Gabrielle.
"For the living and dining rooms, I already knew their aesthetic. My clients prefer a traditional yet contemporary style and a minimalist interior.
"They collect art, so these pieces were selected from a local gallery in Perth. They had already purchased the artwork in the dining area which subsequently helped to set the tone of the rooms.
"I love the living room with the fireplace and bay windows. I think the artworks, combined with the simplicity of the light linen curtains and sofas creates a calm, relaxing space."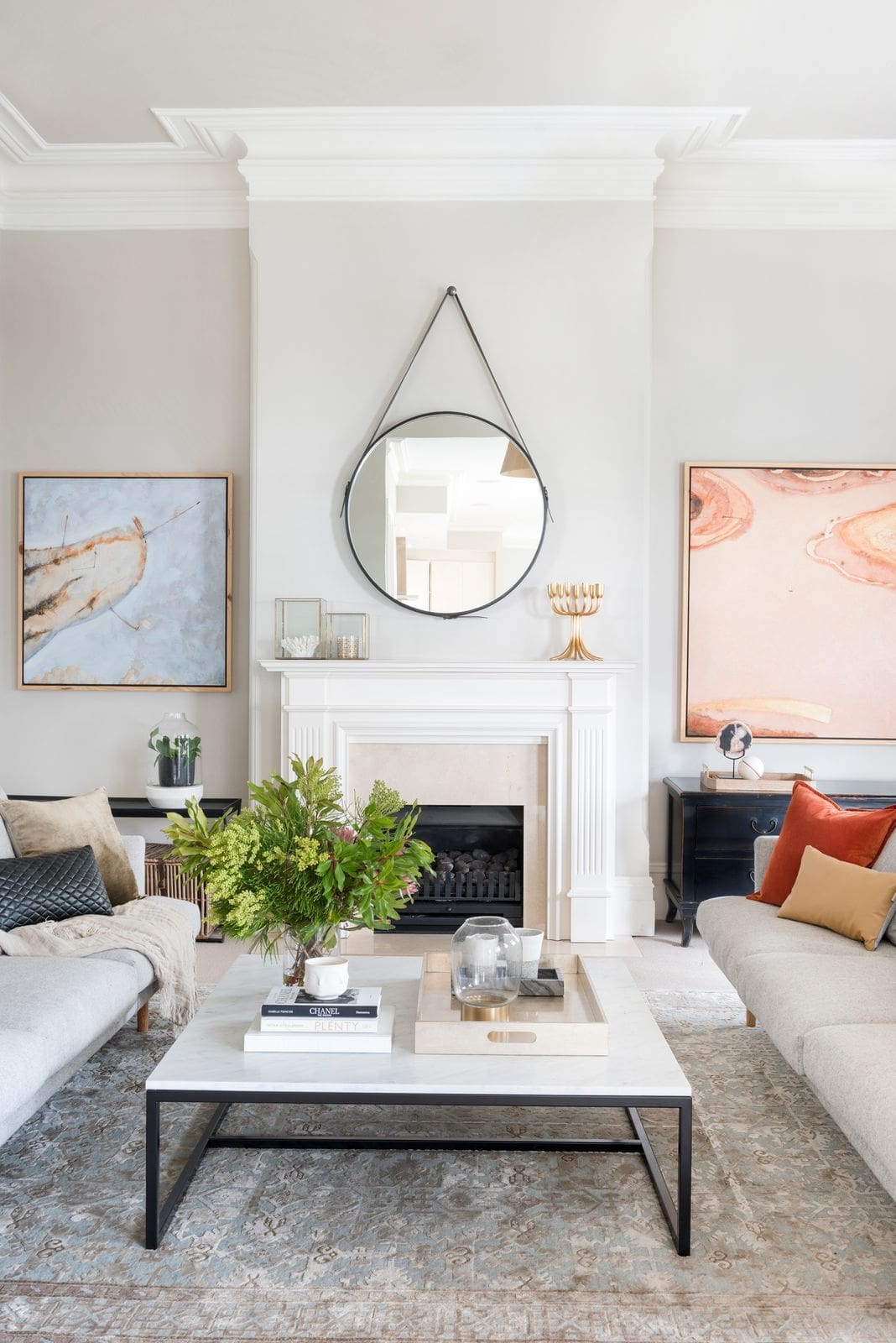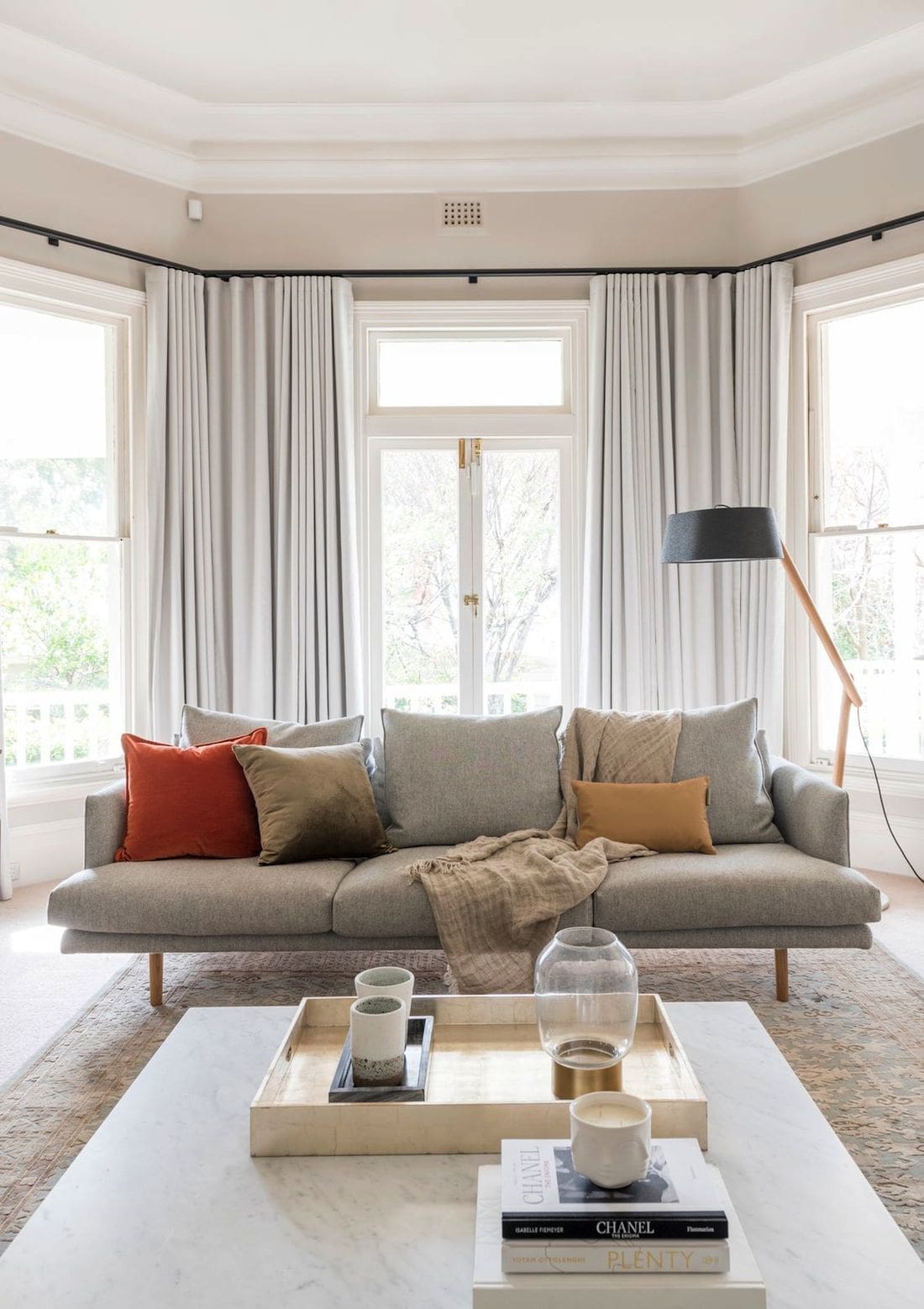 Using different textures and softer fabrics proves traditional homes don't always need traditional styling.
"The previous curtains were billowing silk taffeta and the sofas were very structured which created quite a formal look and feel," explains Gabrielle.
"We decided to introduce simple, contemporary-style linen curtains and added a relaxed linen sofa by Jardan. Combined with the marble coffee table, it helps creates a much more relaxed feel. Perfect for a family with young adults or teenagers.
"Sometimes people think if they live in a heritage home, they need to decorate it in a traditional way. I like to mix traditional architecture with classic contemporary furniture, furnishings and art can be done.
"Done right, it can create a truly beautiful, cohesive space."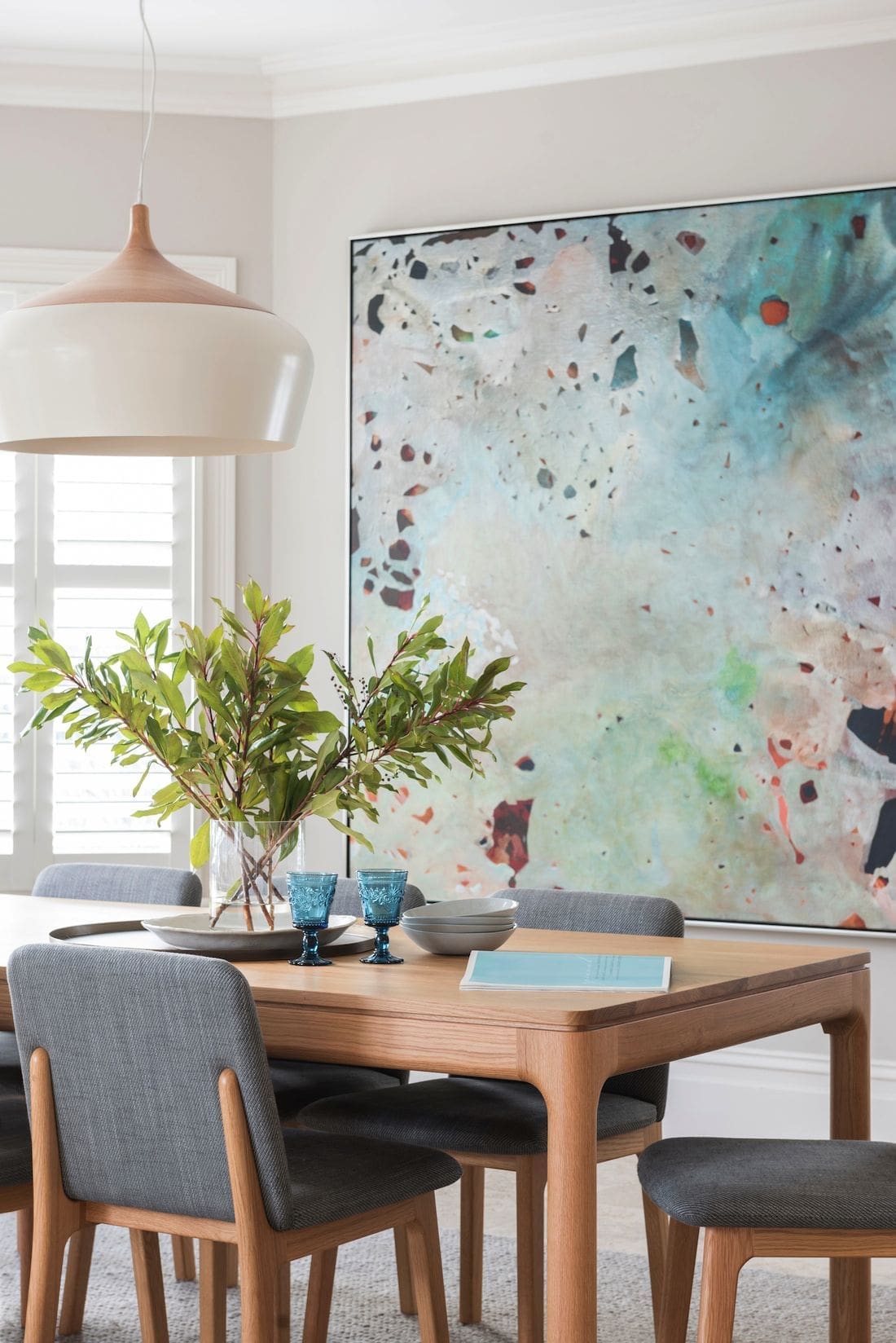 With art being the centrepiece and inspiration behind this makeover, we asked for Gabrielle's top tips when investing in art.
"When selecting art, it first depends on your budget. If you would like to invest in it, I suggest looking at your local galleries and researching their list of artists. See what particular art, or artists, resonate with you.
"It's also a good idea to read about the artist to gain and understanding of their background. Once you've decided on the styles you like, contact the gallery to ask to view a few pieces.
"Pop your name down on gallery mailing lists, too. That way you can go along to opening nights for new exhibitions or be notified when new works come in.
"There are lots of lovely local galleries around. Or for online, I love Otomys. They represent a range of artists from Australia and overseas."
Interior design and decorating — Gabrielle Reinhardt, Berkeley Interiors
Photography — Claire McFerran, Gathering Light
Stylist — Angela Lyon, Greypeg Interiors
To see more of Berkeley Interiors projects, visit their website or check out Instagram. We just loved taking a look around this traditional Federation home, did you? Tell us in the comment section below.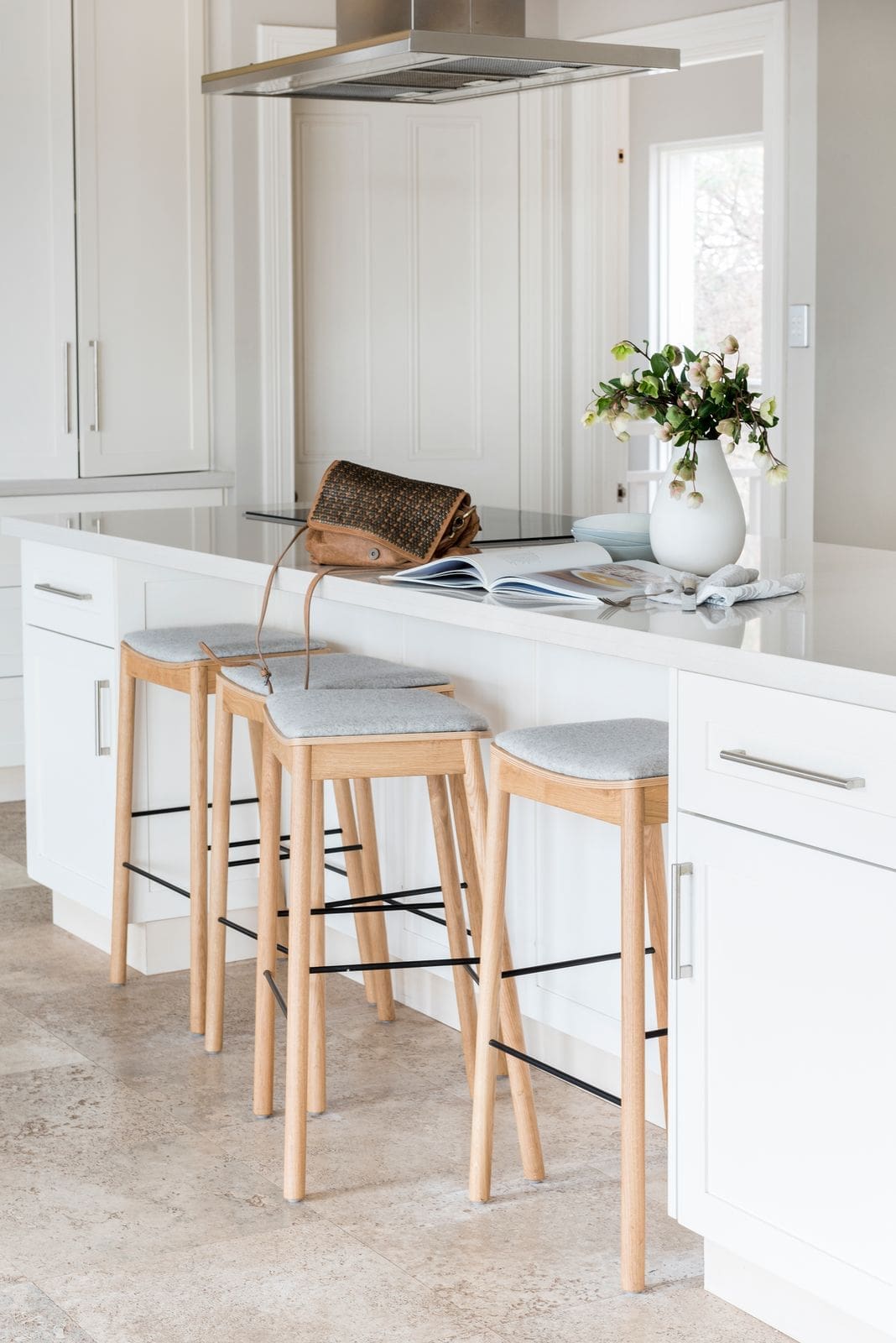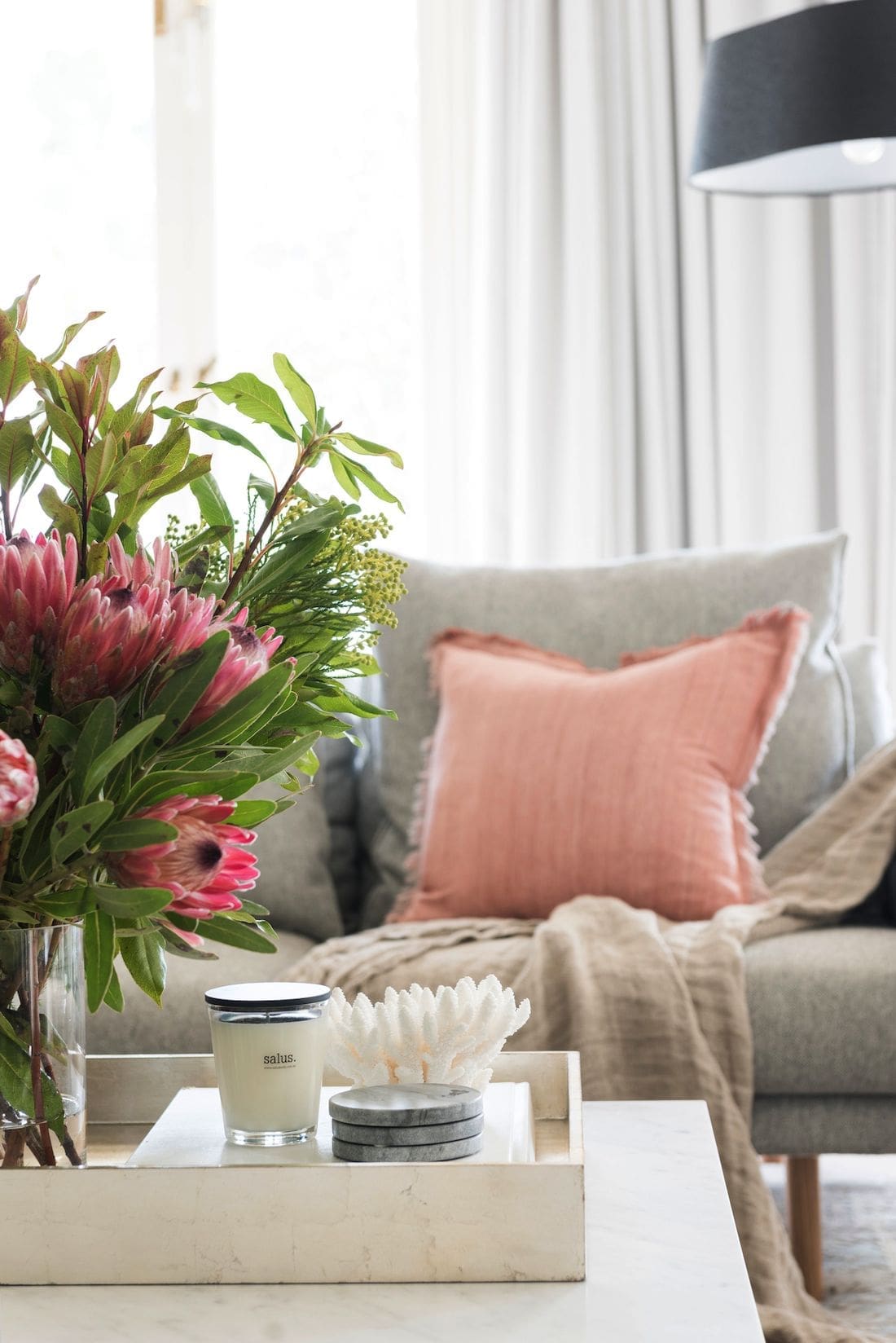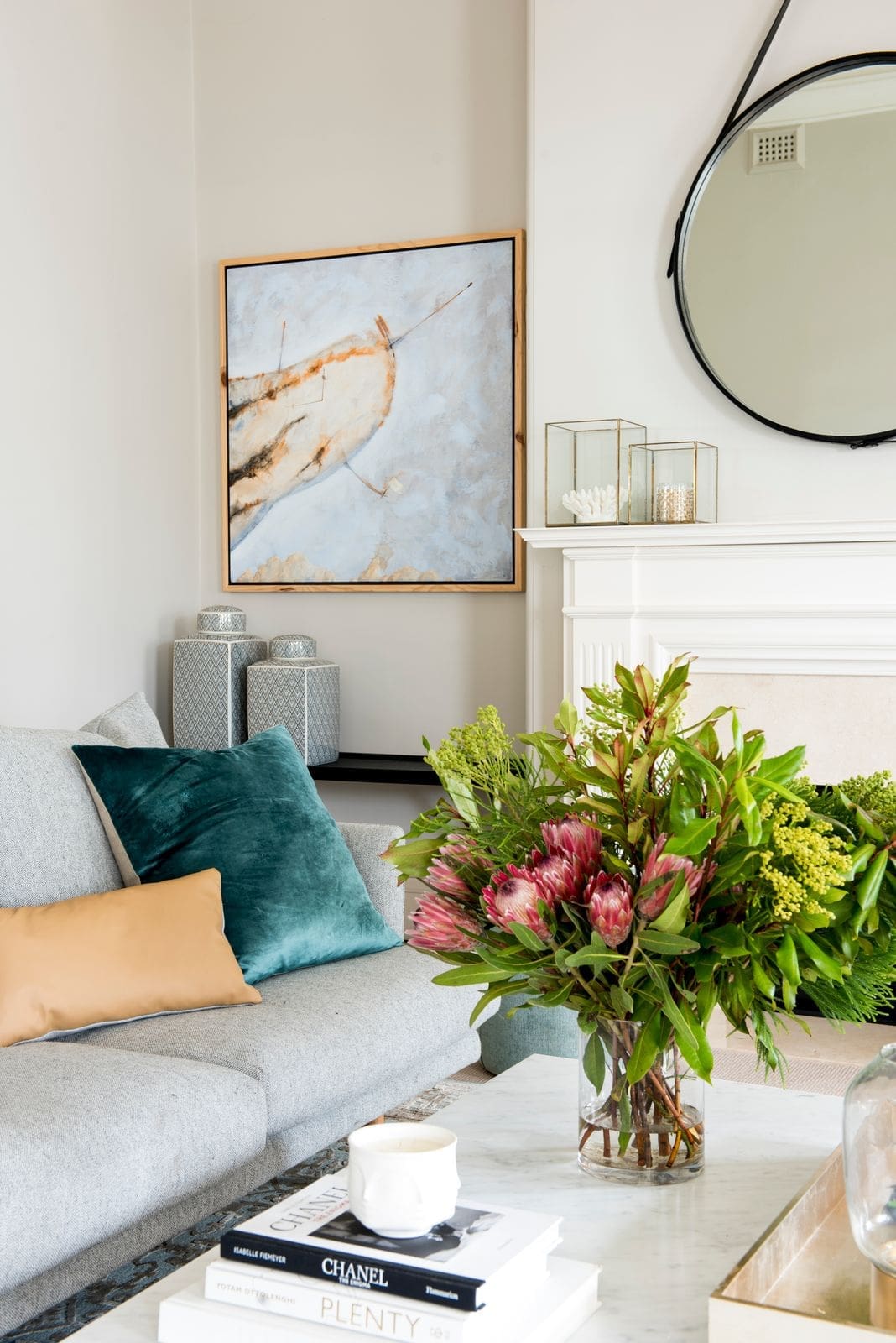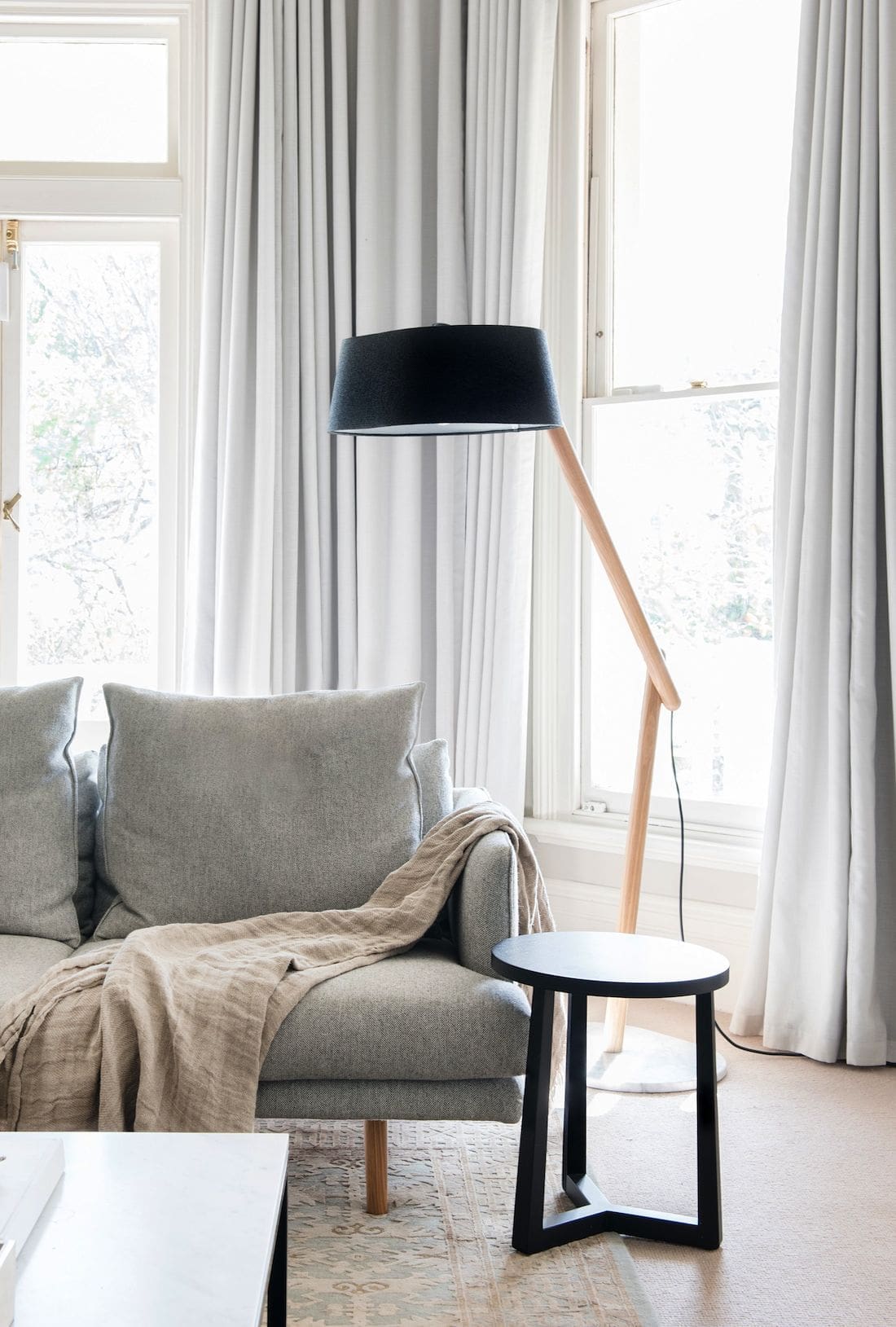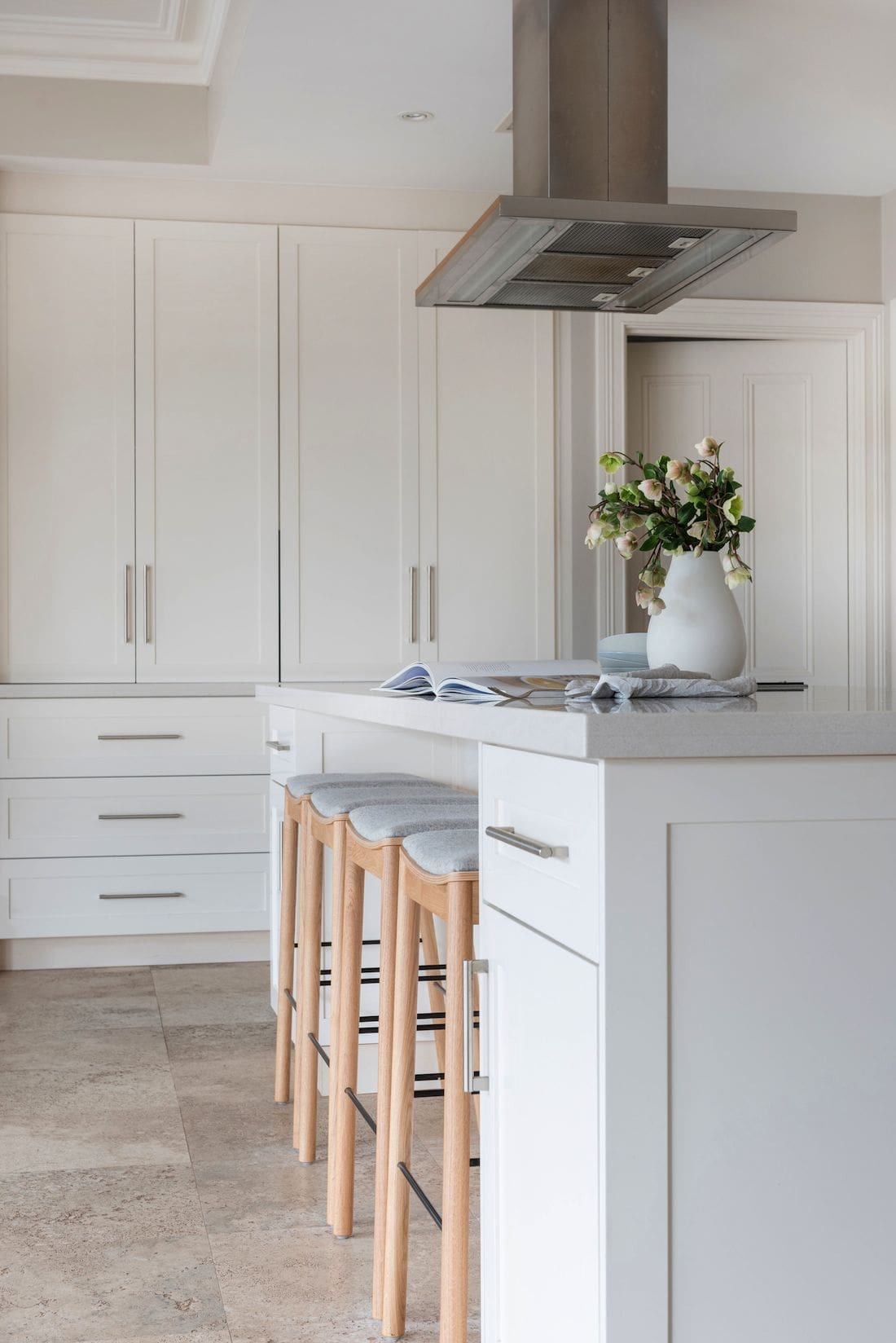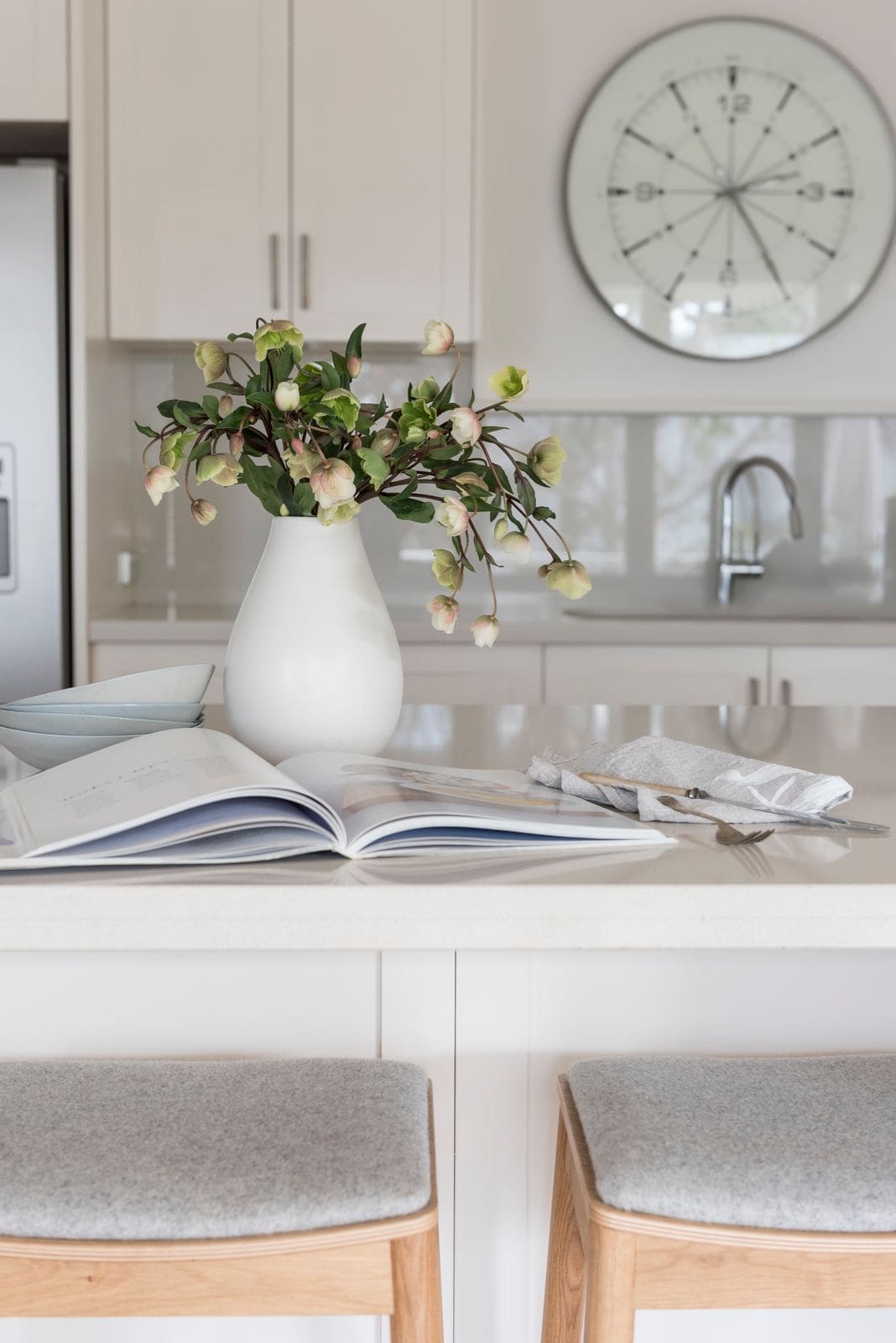 Shop the look: Federation meets classic contemporary
Disclaimer: This post contains some affiliate links. This means when you click on a link and purchase something from that site, we may make a small commission at no extra cost to you.