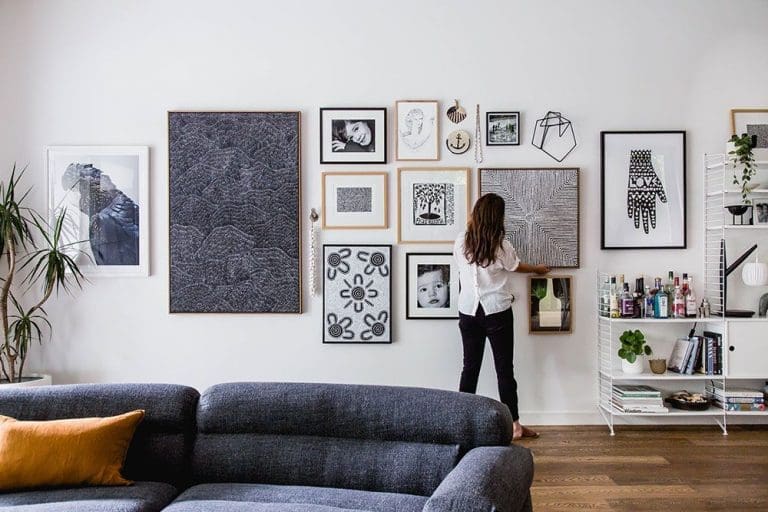 Getting the chance to have a look inside the home of an interior stylist is something we could NOT pass up! Especially when the interiors stylist is one of our all time faves… the beautiful and incredibly talented, Michelle Hart from Bask Interiors.
Michelle is one of those people whose work we crush on… hard. Every. Single. Time. So when she invited us inside her very own home, we couldn't wait to take a peek!
Related article: Step inside this luxe Bayside home, styled to a T by Bask Interiors
Related article: Statement lighting steals the show in this Californian bungalow renovation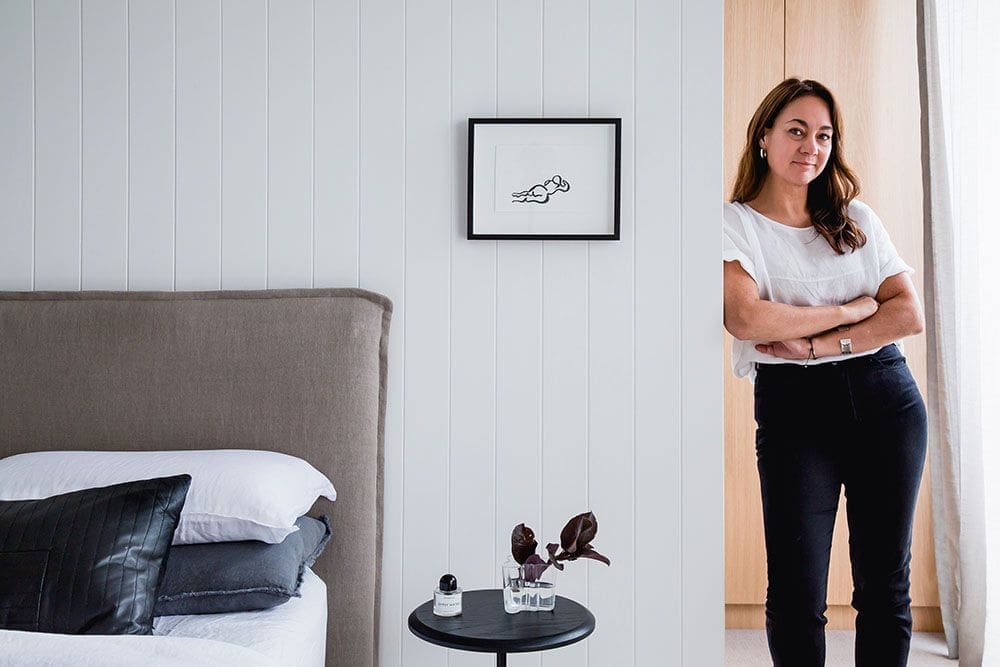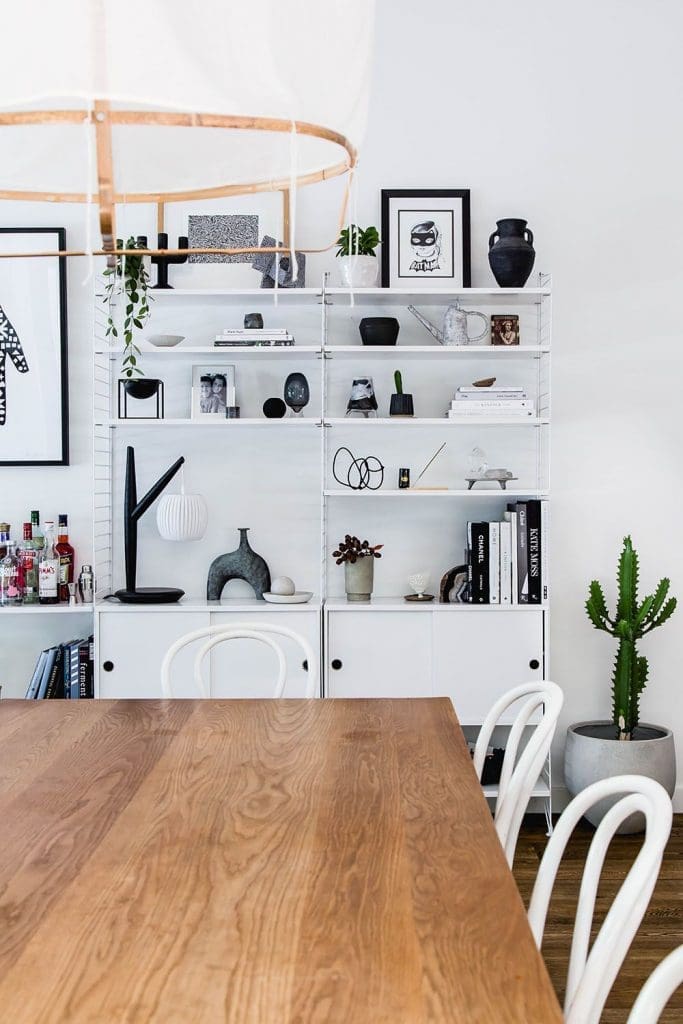 Making homes look and feel beautiful is all in a day's work for Michelle — but what does she look for in her own private space?
"I live in South East Melbourne with my husband, 2 teenage children and our Border Terrier dog.
"We live in a 3 bedroom, double-storey townhouse with 2 and a half bathrooms, 2 living spaces and my home office.
"When it comes to styling your own home, as I have done with mine, it's important to find what's unique and special to you and your family.
"How you like to live, snippets of your story — travel, family photos, interests. Think about how you want to feel when you're at home and how you want others to feel when they step inside, too," suggests Michelle.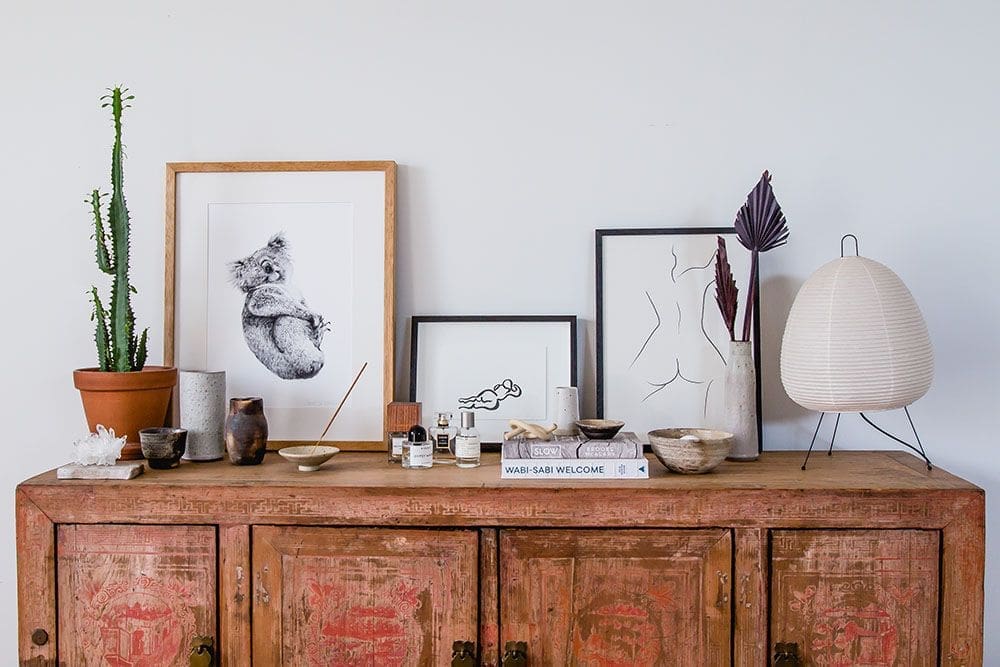 Michelle's mantra for her clients and for herself, is to keep things simple yet stylish.
"Homes are for living in, so they need to be practical. Then simply add the special touches like plants, bespoke pieces such as a beautiful handmade vase or some intriguing art.
"These are the details and layers that curate a home space into something really unique and special," says Michelle.
Steal Michelle's style: Shop our faves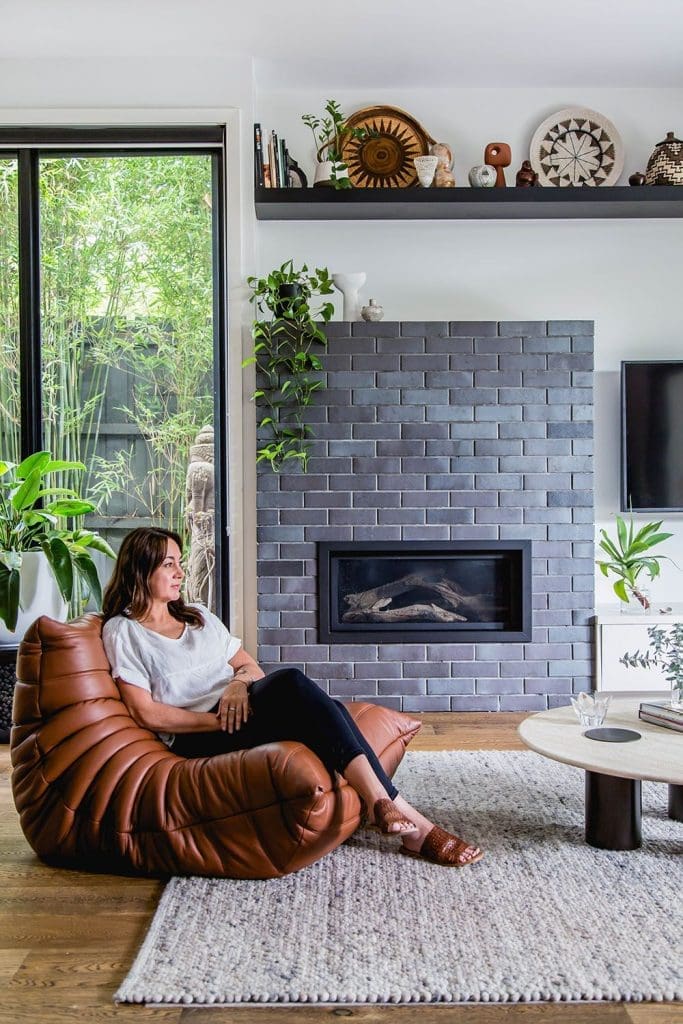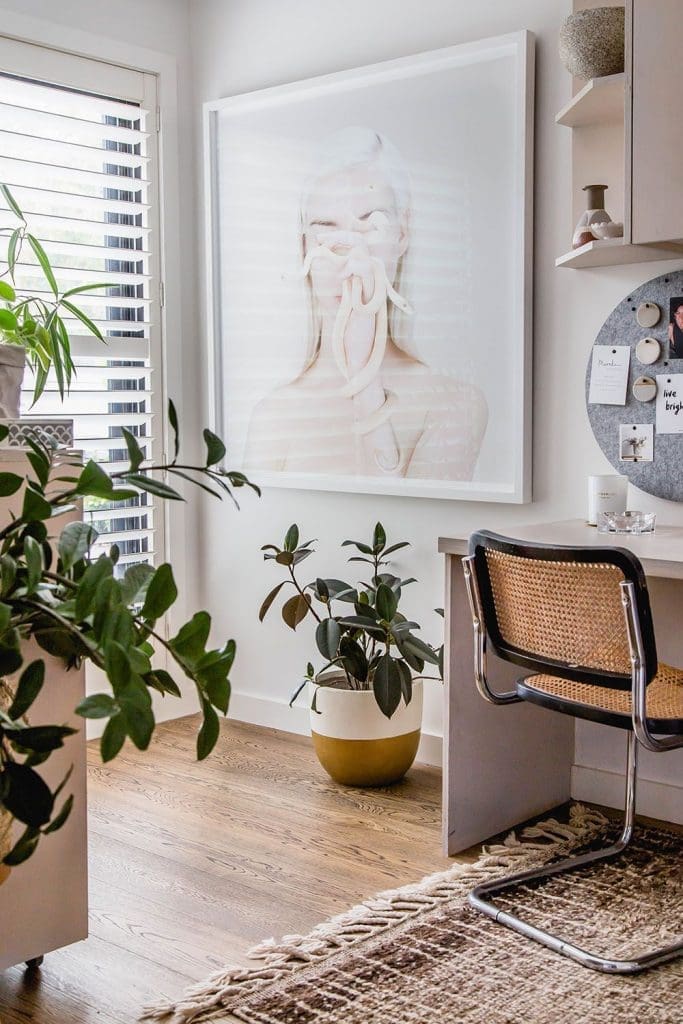 The main living and kitchen space is where Michelle feels most at home.
"My favourite rooms of the house would be the open living/dining and kitchen area. It's where I spend a lot of time. I love relaxing, cooking, reading, watching movies in front of a fire, listening to records, re-styling my shelves and rearranging plants.
"It's where we all have dinner and can hang out," smiles Michelle.
"I also love my home office, it's like my own personal space. I've filled it with art, plants, ceramics and photos. It may not be perfectly neat and tidy, but it's where I work and love to create from."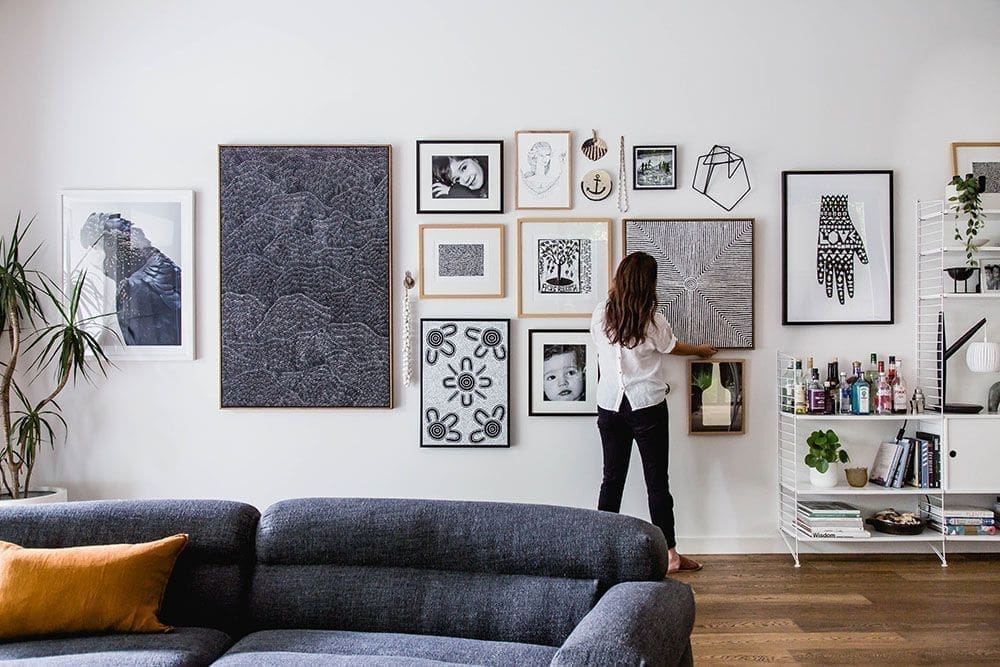 A noticeable feature in Michelle's home, is her perfectly crafted gallery wall and we were keen to steal some of her creative tips.
Choose your art
"My tips for creating a perfect gallery wall are to firstly collect items that you absolutely love and you would like to see displayed. These could be artworks, prints, photos, sculptures, wall hangings… anything that holds meaning to you.
"It's important to remember these items don't have to be expensive to be appreciated. For my gallery wall, I've gone with a monochrome theme to give it a more cohesive look. However, I mixed up the items and frames to give it a less structured feel."
Pick your frames
"Next up, decide what kind of frames you like. If budget allows, you can use a professional framer. Or you could go for readymade frames from IKEA, Kmart or Spotlight.
"Some people prefer to use all the same coloured frames, but I've chosen a mix of black and timber frames which I really love."
Play with layout
"Once the framing is sorted, mix up the sizing of the pieces to create interest and variation. If you can, lay everything out on the floor to give you a good visual of how it will look up on the wall.
"This gives you the option to play around with the height, order and display layout before committing to hanging.
"When it comes time to pop your pieces up on the wall, give it a go yourself. For mine, I was game enough to hang things on my own! If you're a bit unsure, you can hire a professional to do it for you.
"I always use a professional for art hangings in my client's homes. They're fabulous at perfecting the placement, spacing and layout."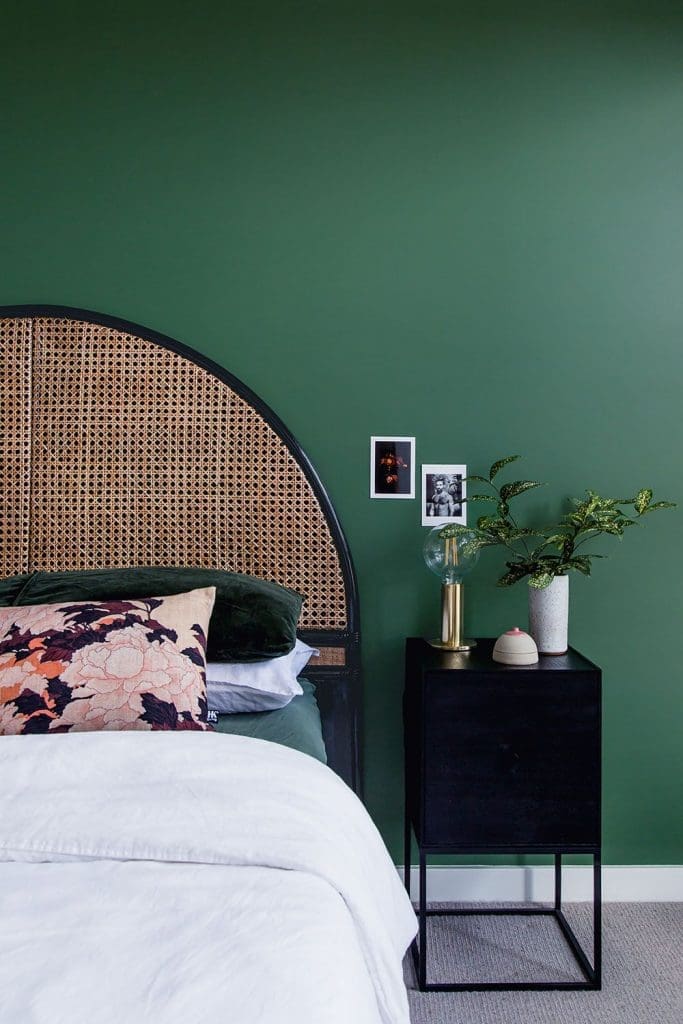 Big thank you to Michelle for being part of Style Curator (again!) and showing us around her beautiful home. To see more of Michelle's work, check out her Instagram or visit the Bask Interiors website.
We loved taking a look around the home of an interior stylist — how about you? Tell us in the comment section below!
Photography by Suzi Appel Photography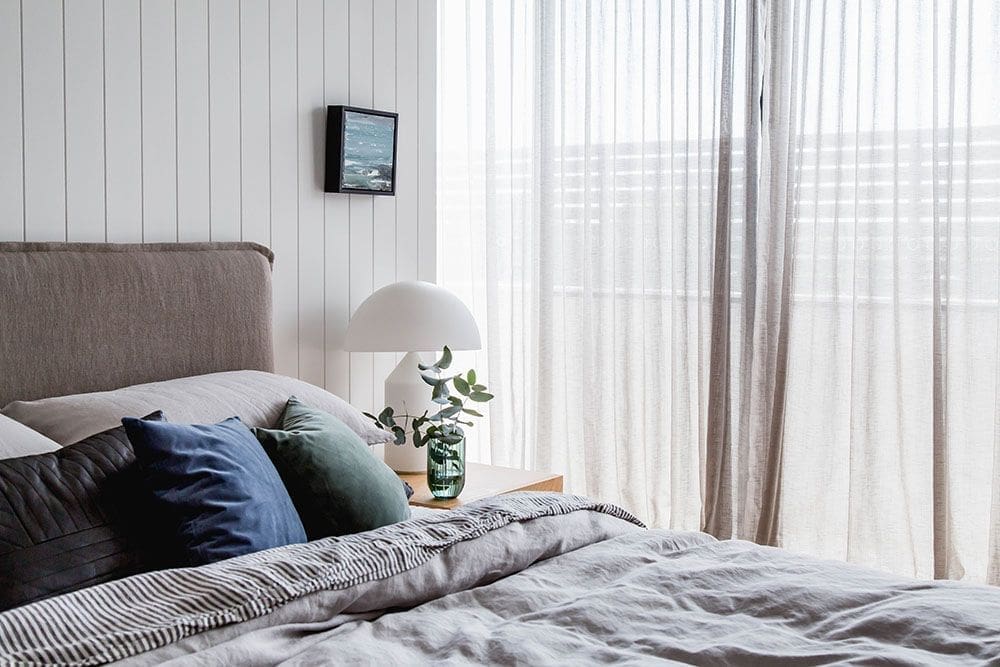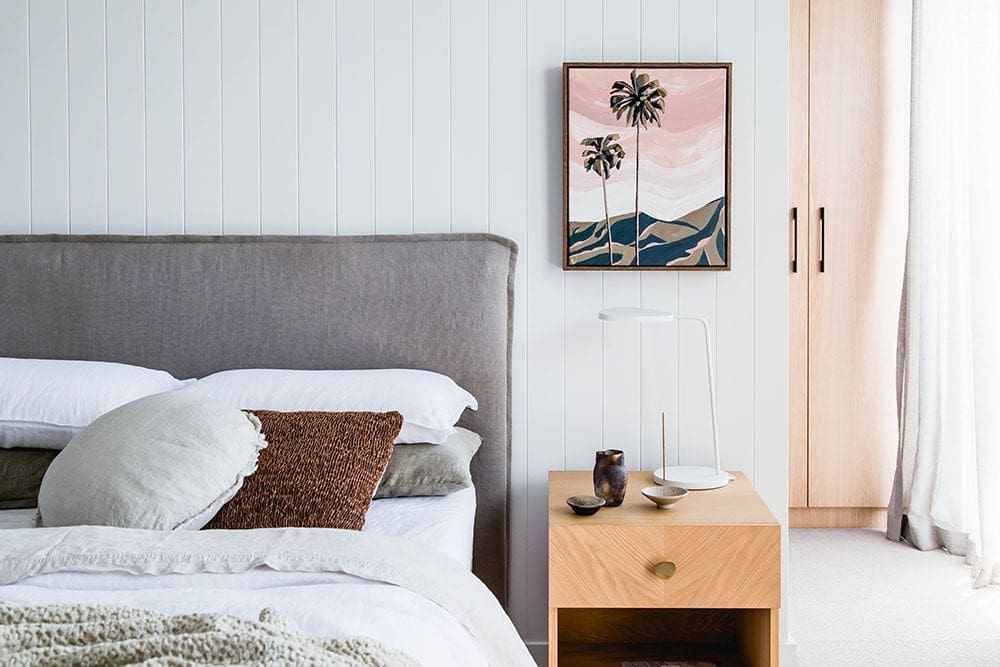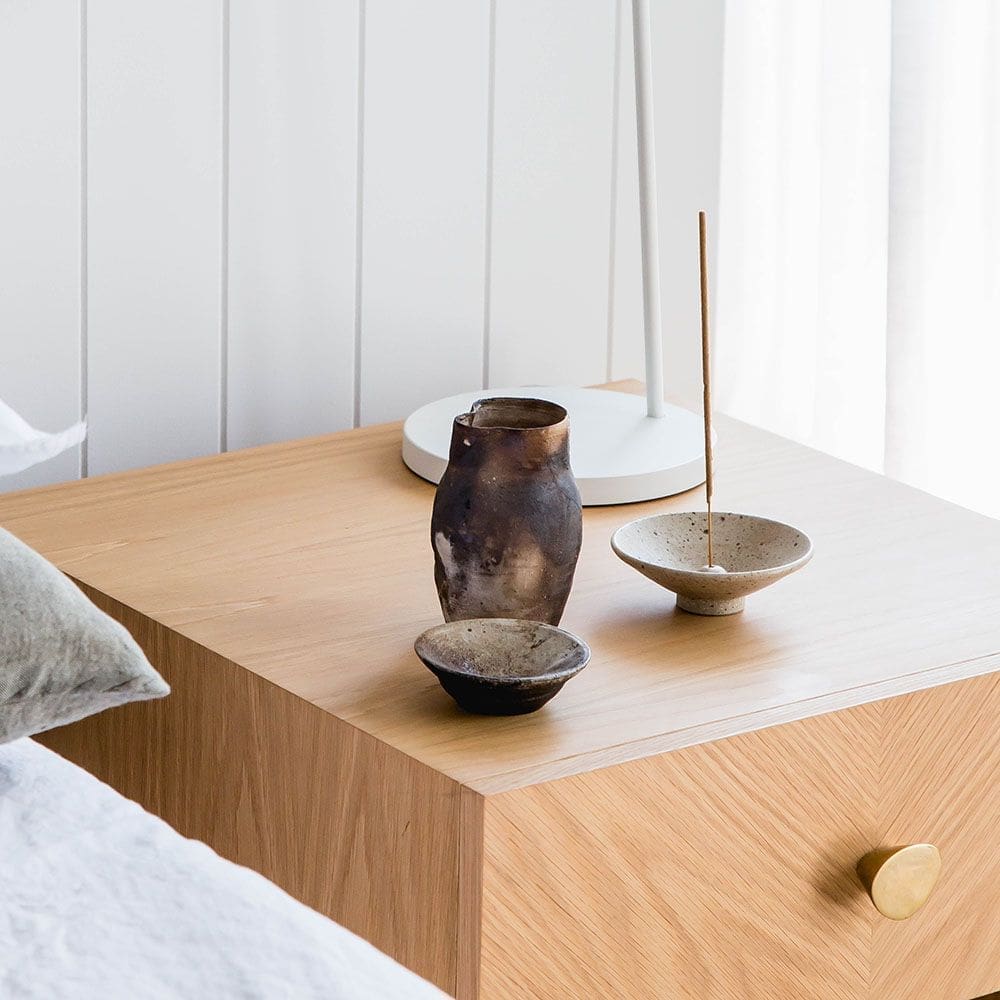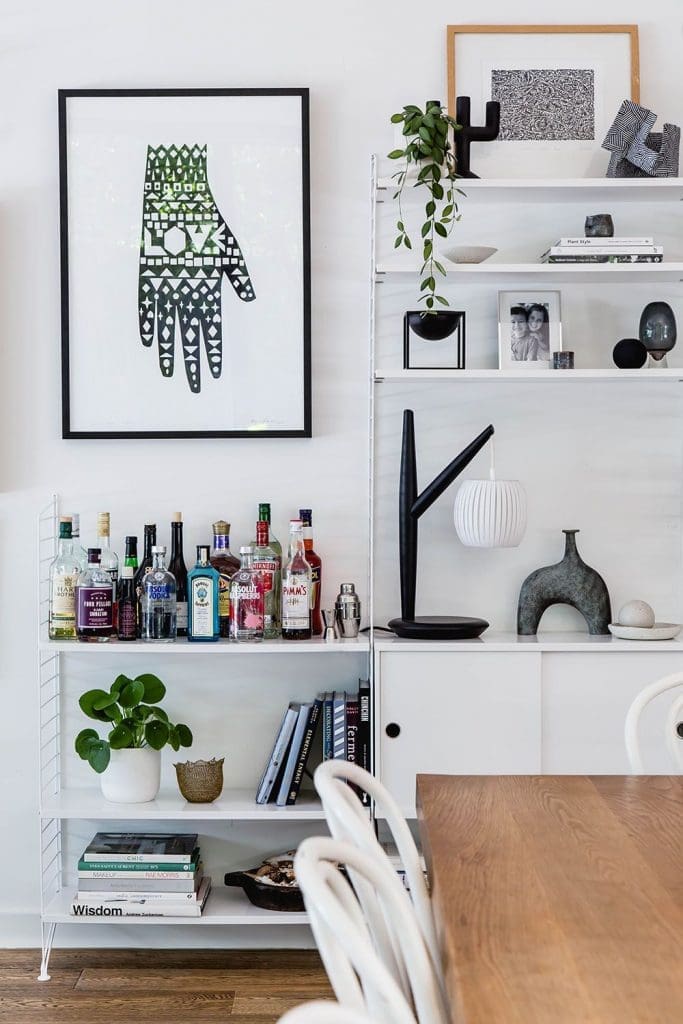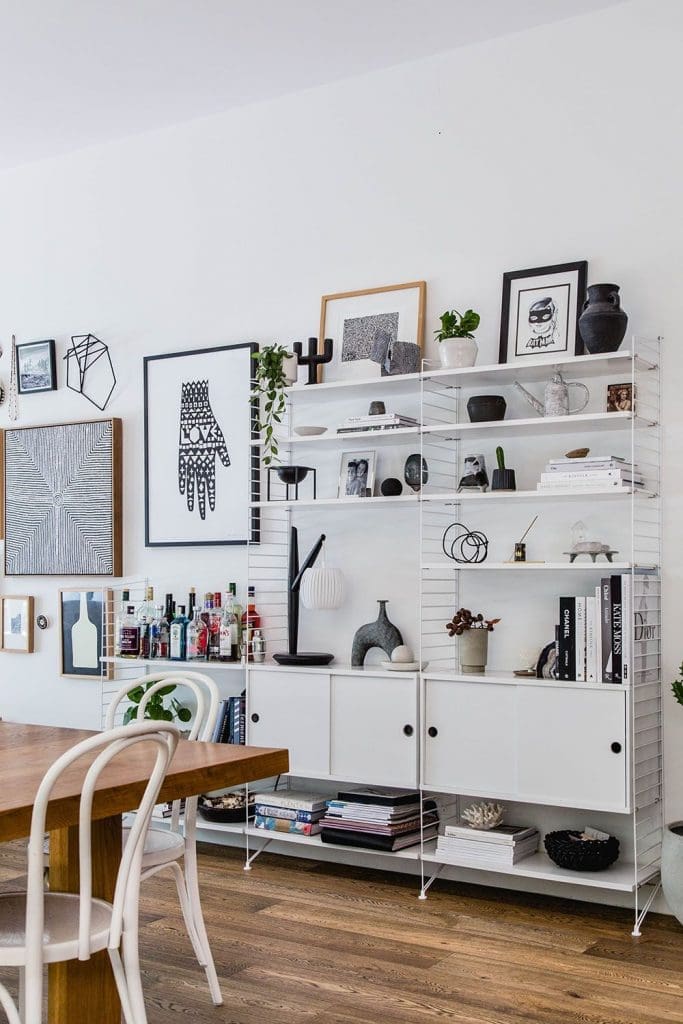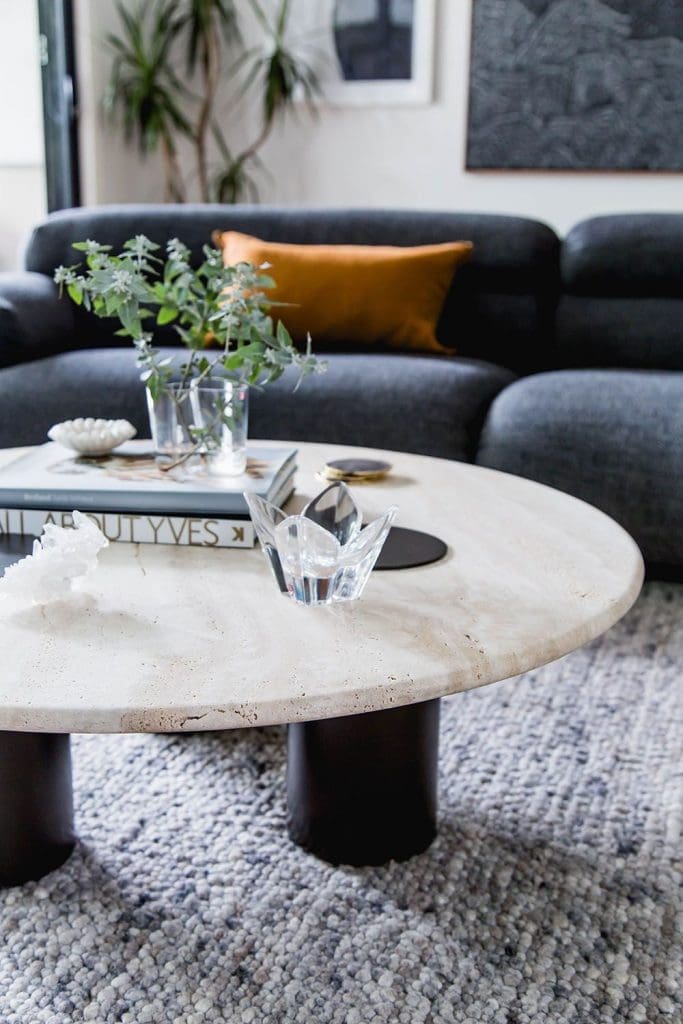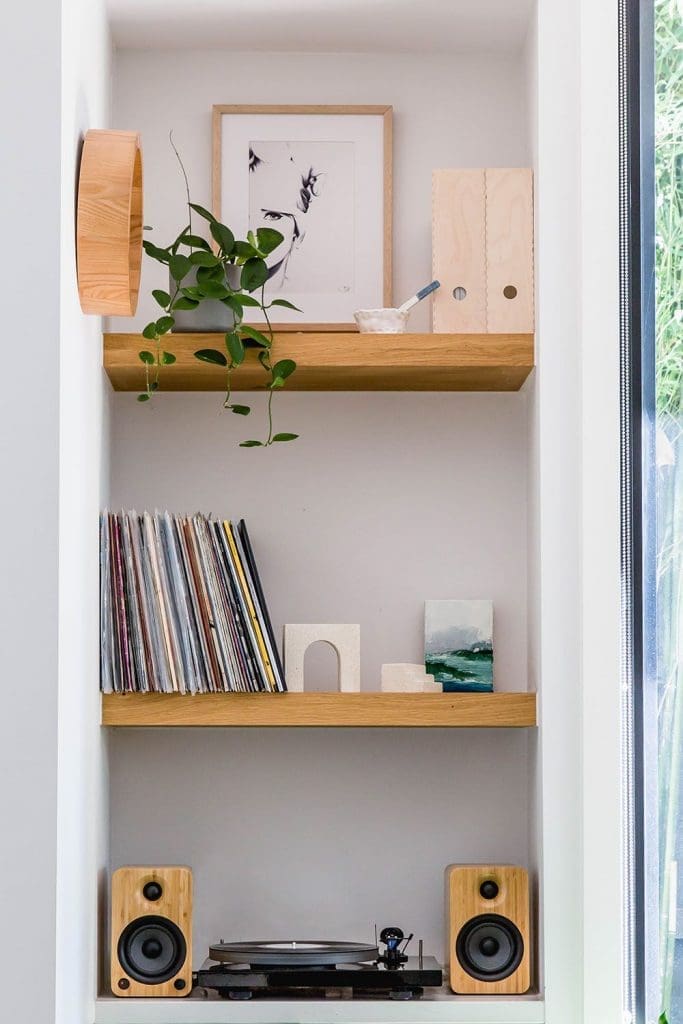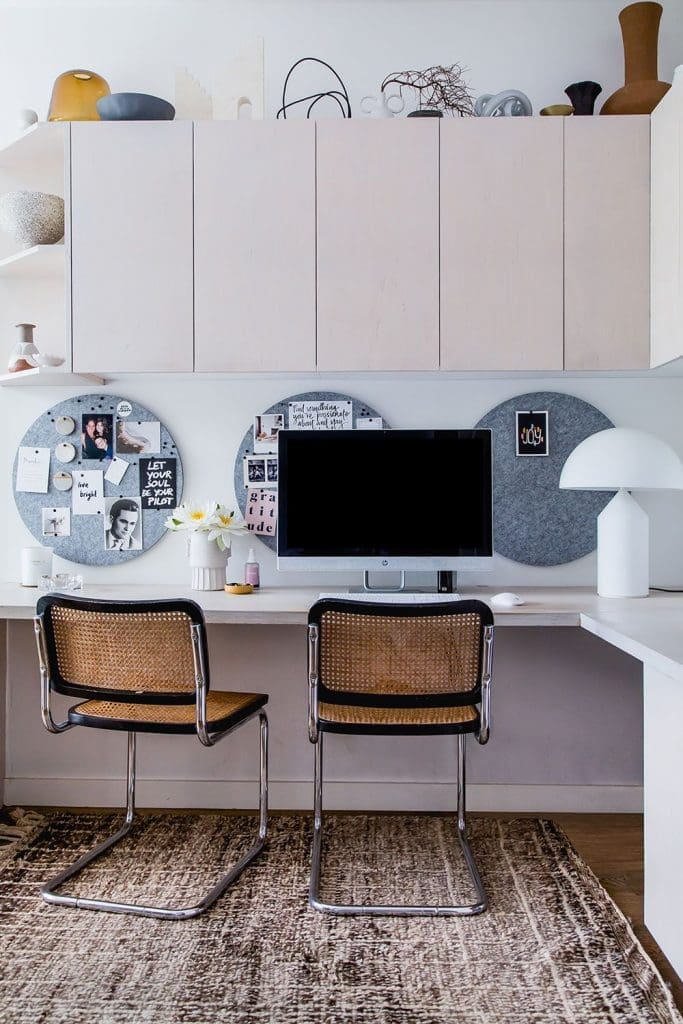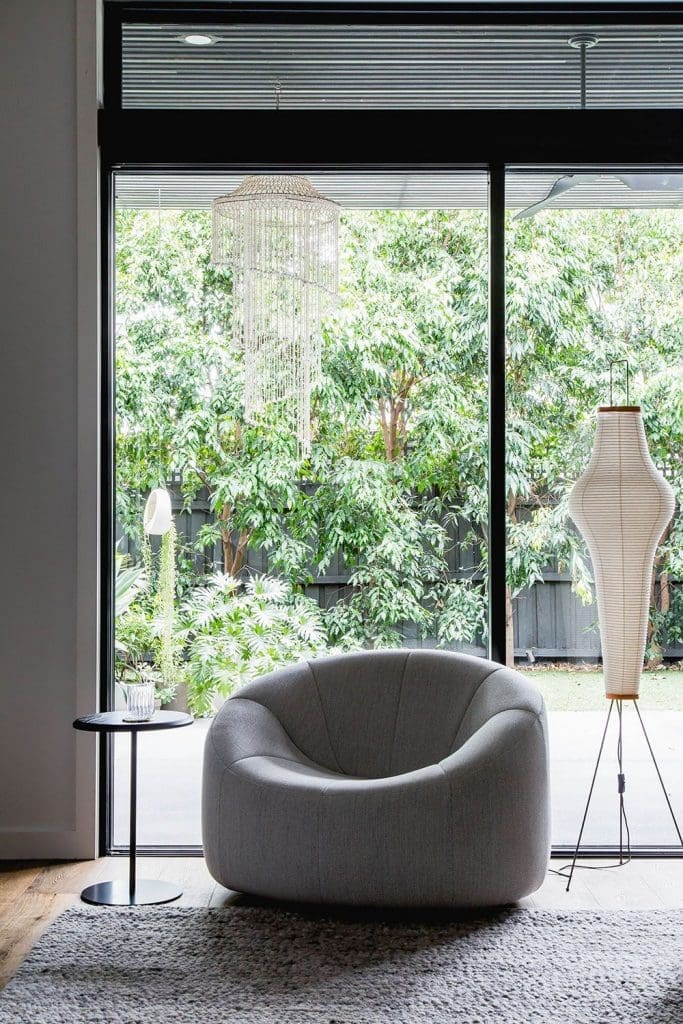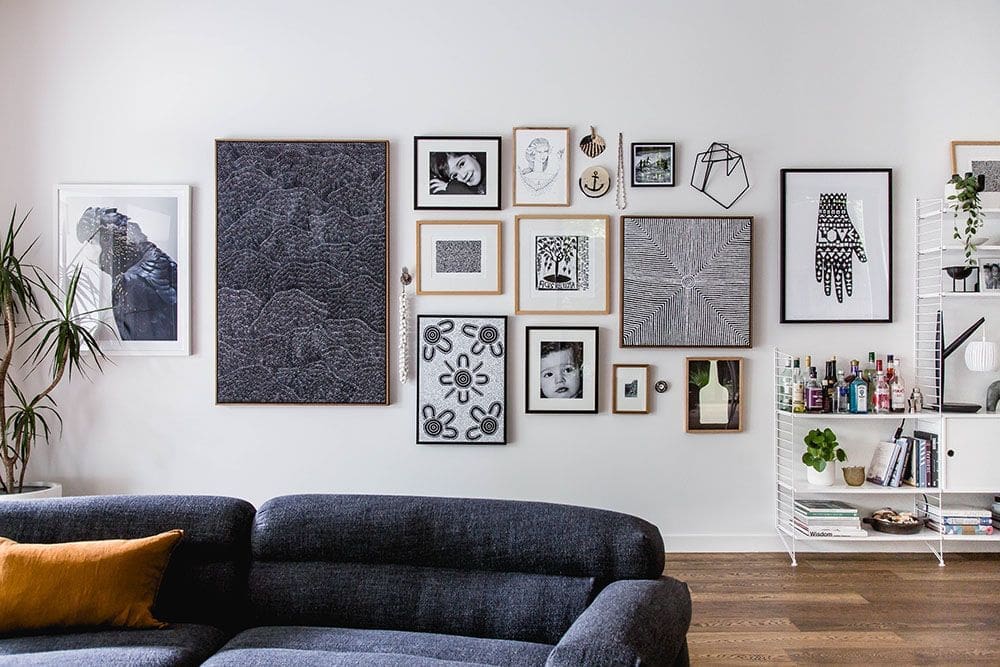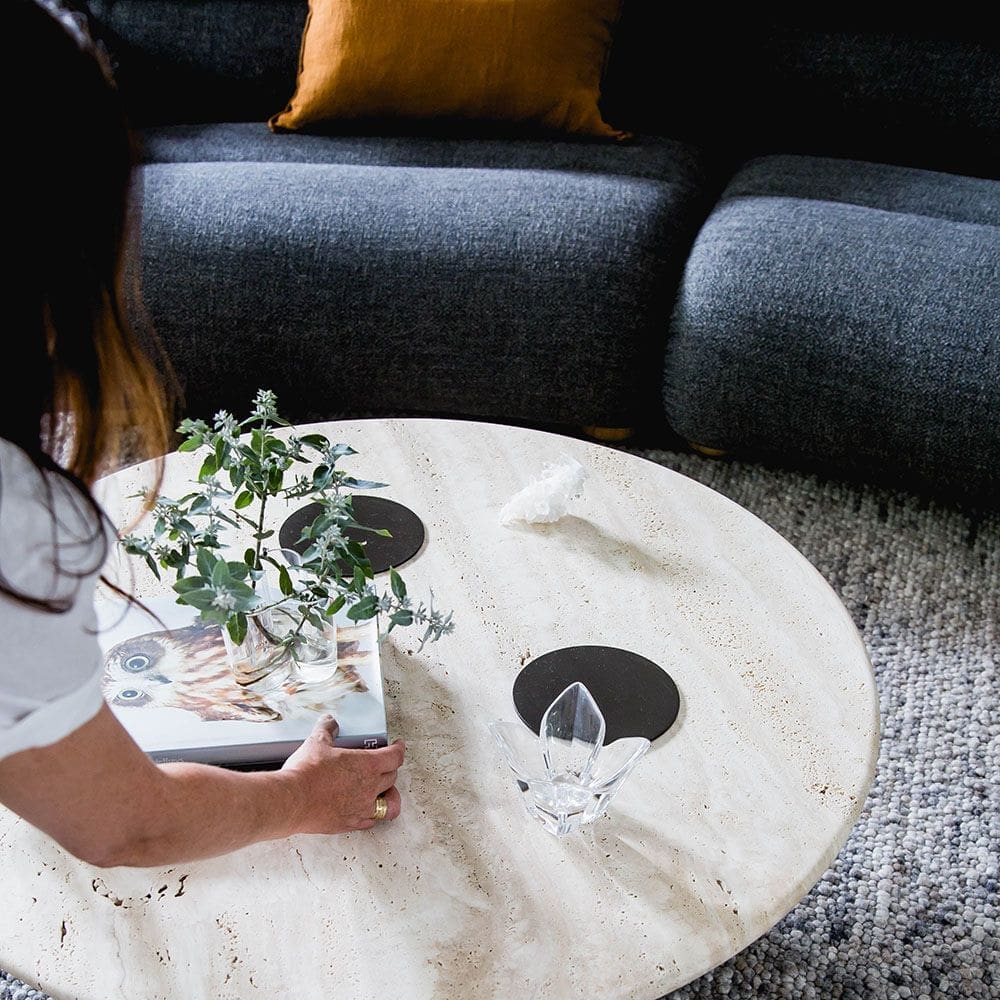 Steal Michelle's style: Shop our faves
Disclaimer: This post contains some affiliate links. This means that when you click on a link and purchase something from that site, we may make a small commission at no extra cost to you.