Building or renovating? Then chances are you'll be faced with the arduous decision of what material or materials to use on the exterior of your home.
It's possibly one of the most important choices you'll need to make for your home so we're incredibly excited to have Interior Designer Nikki Dudley on behalf of boutique Brisbane builder James Anthony Construction with us today to share what's hot in exterior building materials and when to use them!
Words by Nikki Dudley
The materials you select on the exterior of your home will create the overall first impression and are critical to the property's street appeal.
Weighing up the choice of cladding options, such as shingle versus handcrafted stacked stone, against durability, ease and cost of installation, and of course architectural style is no easy task.
That's why we're sharing this year's inside scoop on nine exterior building products that will ensure you're in pursuit of a stylish home.
Related article: 10 external building materials you may not have considered using
Related article: Designing the ultimate alfresco kitchen, all the design tips and tricks you need!
1. Laser cut screening
Gone are the days of plastic timber lattice and bamboo panels with the introduction of metal privacy and decorative laser cut screening. Produced in any pattern imaginable, opt for a natural rust or sleek powder-coated finish to bring a sense of ambience to the space. Install vertically or horizontally as required and kick back and enjoy with no maintenance required.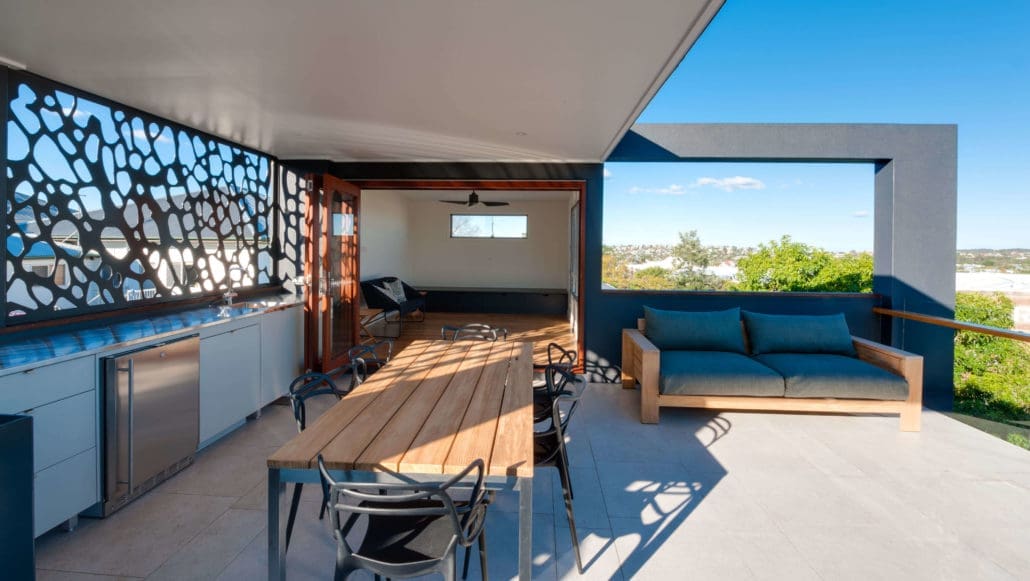 2. Outdoor tiling
Geometric tiling patterns aren't just for interior kitchen and bathroom feature walls. Bring a sense of warmth and elegance to an outdoor living area inexpensively by using classic tile choices. Opt for a modern vintage feel with crisp white subway tiles or be bold with Old World tiles inspired from the Mediterranean in blue and white hues.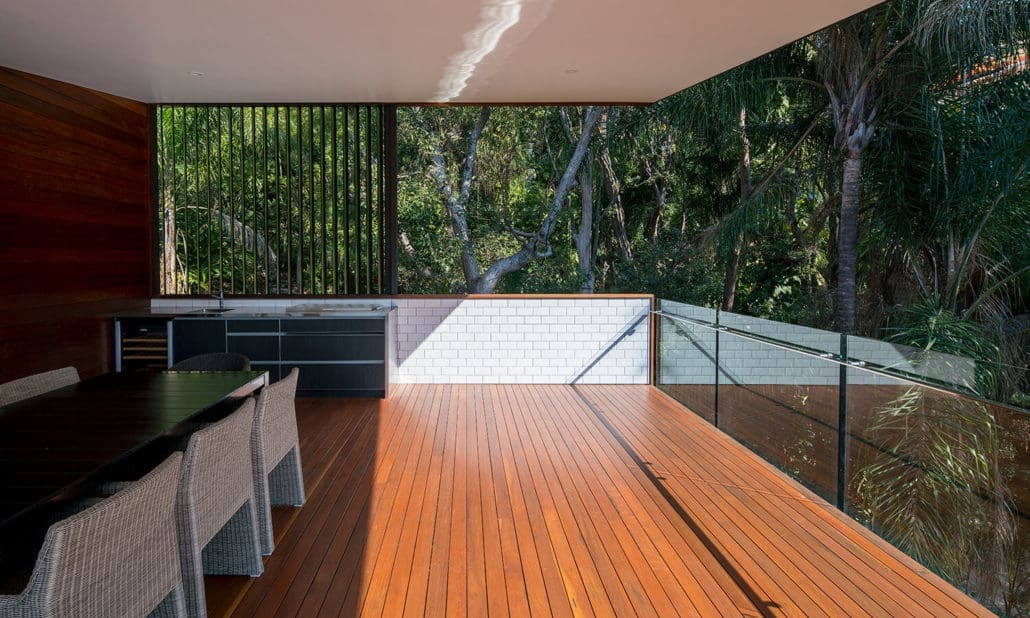 3. Timber ceiling panels
Create a statement by lining your patio ceiling with stained timber plywood sheeting. Add shadow lines by installing onto a black roof and leaving gaps to create interest. Finally, set the scene with your favourite accent colour such as canary yellow — bringing energy and fun to every outdoor dinner party.
4. Steel balustrading
Boutique Brisbane builder James Anthony Construction are hearing the growing requests from architects and clients to switch from installing glass balustrading to galvanised or powder coated steel. And why not? It's simple to clean with no streak lines, and it looks oh so elegant and architectural.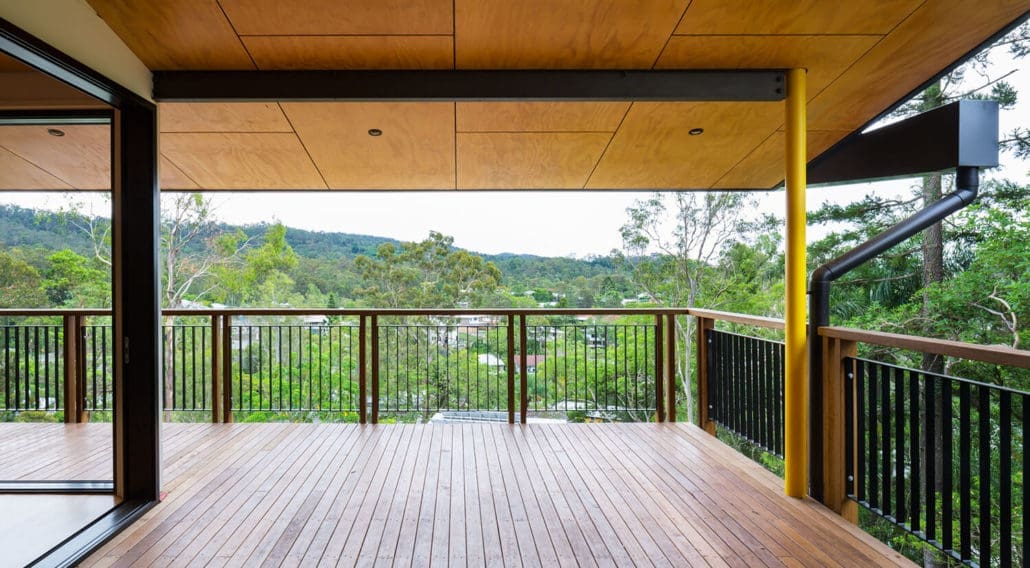 5. Centre pivot windows
Let there be light with custom pivot windows designed to maximise sunlight and airflow to your outdoor areas. They create the ideal space to enjoy a coffee in the morning sunshine or alfresco dinner with friends. Impress your guests with motorised open/close functionality and ensure they're fully lockable for maximum security and privacy.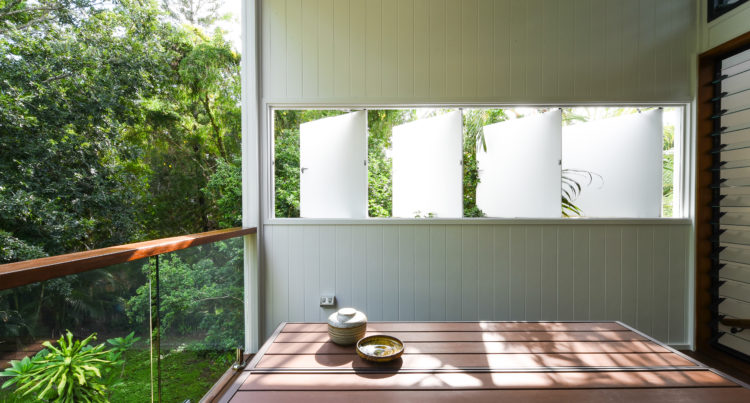 6. Timber battening
Dare to be different with vertical timber battening as balustrade and fencing options, which bring a modern twist to this colonial Queenslander. Skip the external ornate columns and decorative arches and keep it simple by continuing the painted vertical battening into the garden.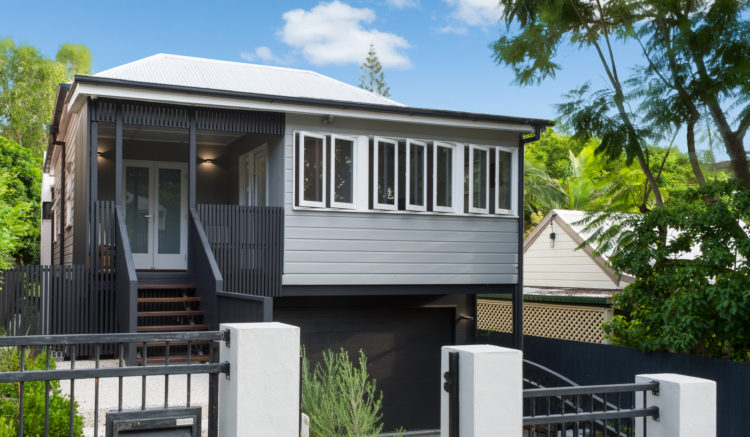 7. Glass louvres
You can (almost) never let enough natural light into your home. Achieve this look with the strategic placement of glass louvres, skylights, sliding or bi-fold doors and fixed pane glass panels. Oh what the heck, use as many of these tricks in the one space for maximum impact.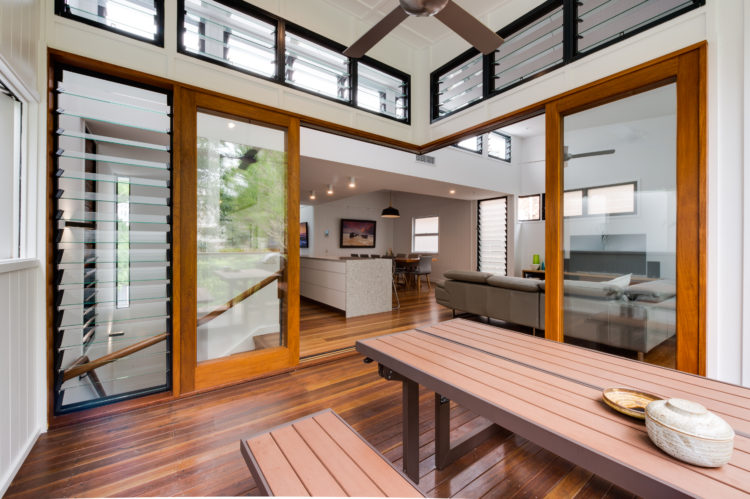 8. Cobblestone or pebblecreting
Straight from an American movie, add charm to your driveway and paths with a cobblestone or pebblecrete finish. Brilliant for high traffic areas, the stone variance allows traction under foot and is ideal for steep surfaces. The labour intensive install is well worth this one-of-a-kind look n' feel which will have all your neighbours envious.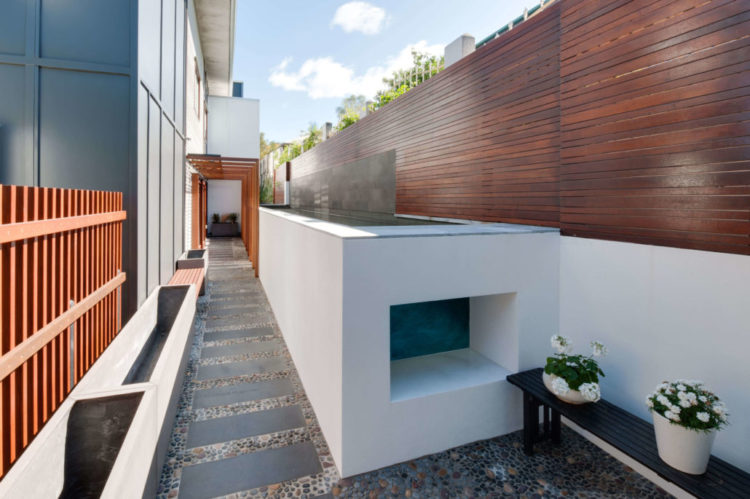 9. Glass balustrading
Maximise your view with thick glass balustrade. The impressive panels allow ample light and unobstructed sight lines into your garden and beyond. Once an opulent choice is becoming more affordable and an obvious option for residential homes.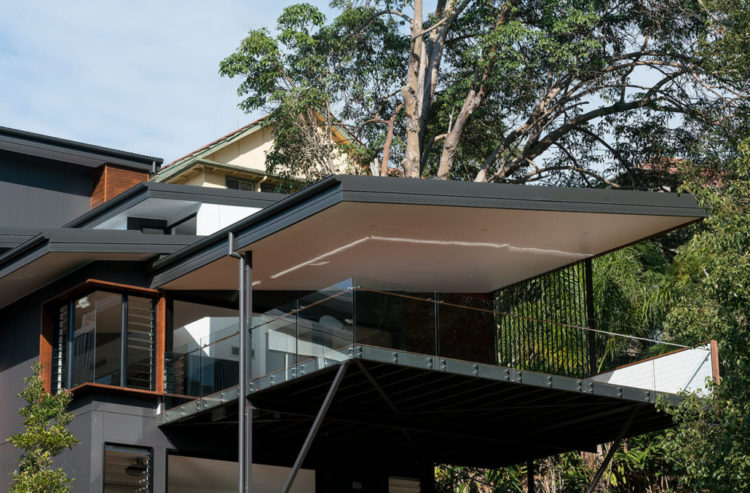 About the author
This post was written by Gold Coast Interior Designer Nikki Dudley in partnership with Brisbane-based boutique builder James Anthony Construction. All luxury homes featured have been designed by local Brisbane architects Biscoe Wilson & KO&Co, with photography by Kate Mathieson, Anne Langdon and Angus Martin.
Web: jamesanthonyconstruction.com.au
Instagram: @james_anthony_construction
Facebook: facebook.com/jamesanthonyconstructionau