Supported by ModularWalls
Our renovations at Bonnie's house have been tracking slower than we would like – let's just say this townhouse has thrown more than one or two surprises our way and lining up trades is proving a little more difficult than expected!
So we're shifting our focus to outside where we can make a huge impact ourselves!
The old outlook into Bonnie's yard was a tired and falling down brown timber fence that was overgrown with shrubbery.
We recently ripped this fence out and rolled up our sleeves to install a new SlimWall fence by ModularWalls and boy-oh-boy are the results AMAZING!
Here's a little peek at what the fence looked like before.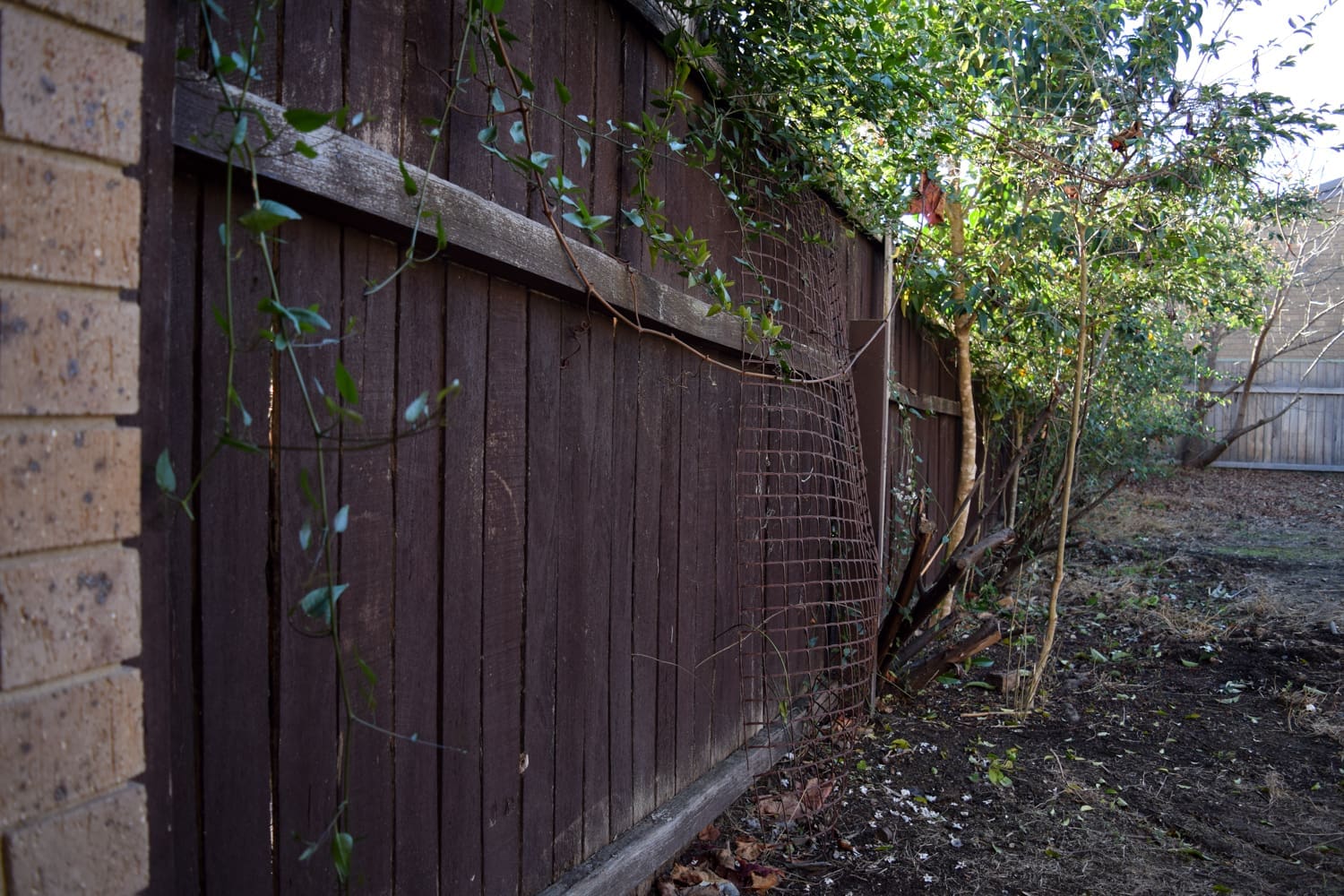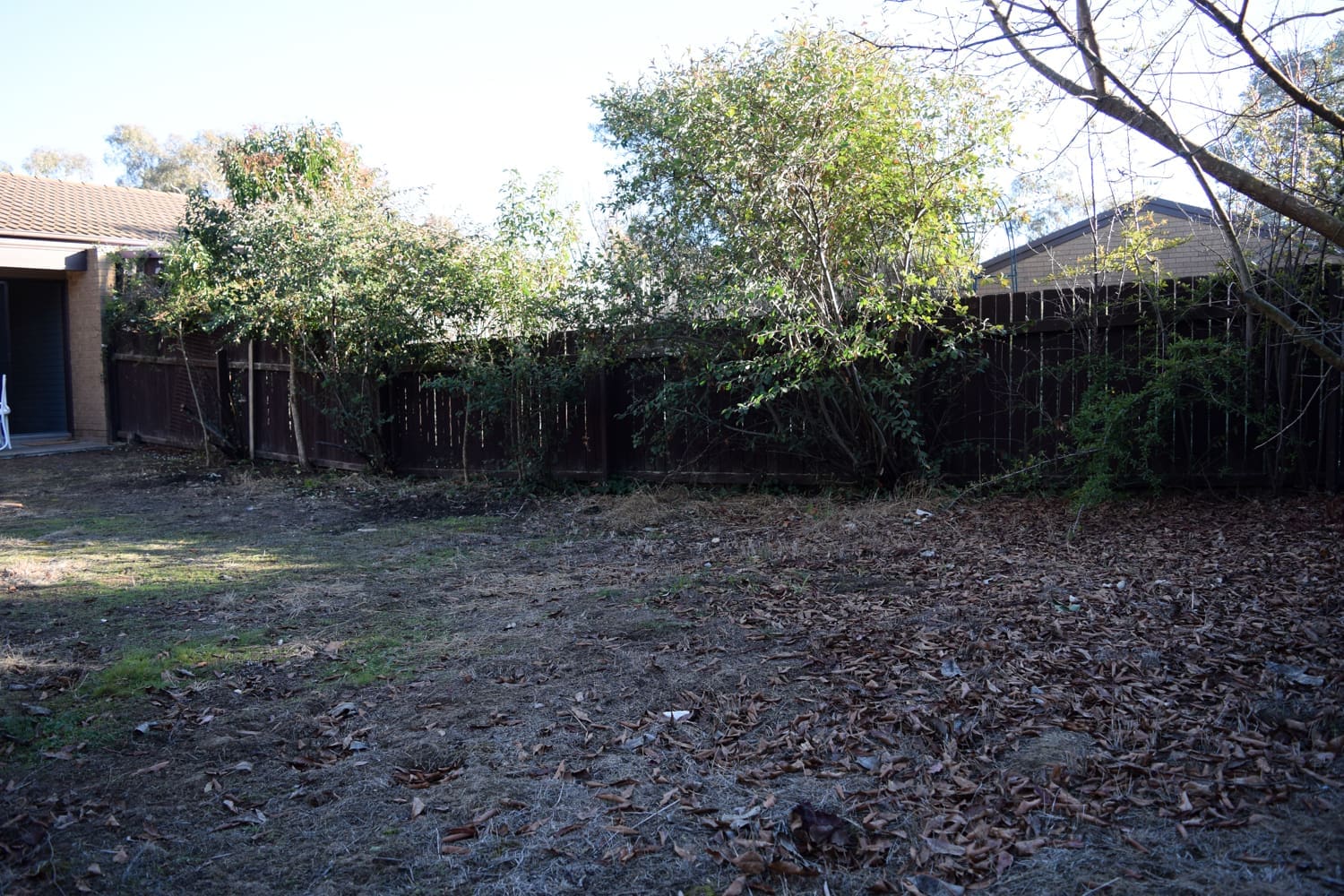 And just check out how incredible it's looking now by watching this short video.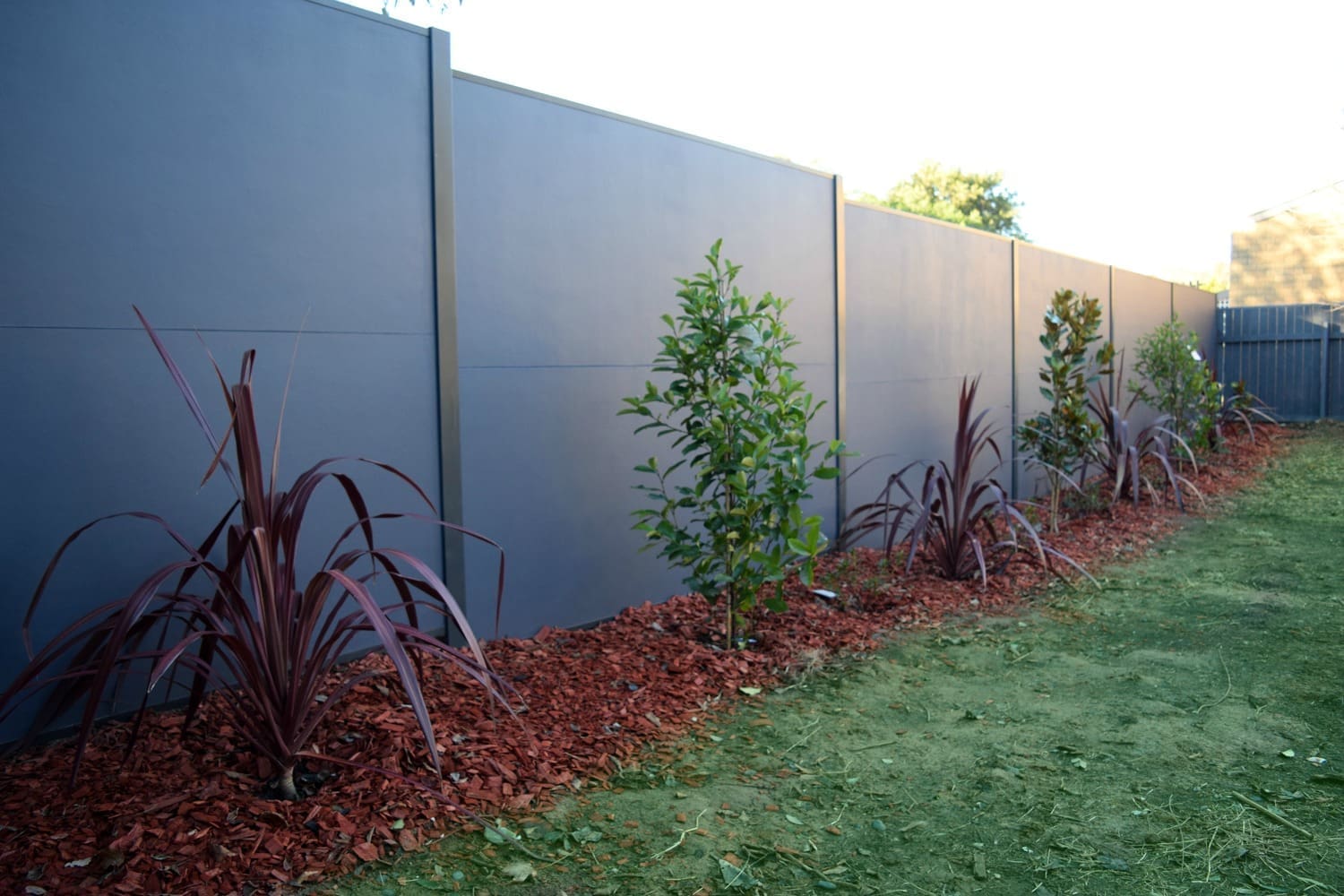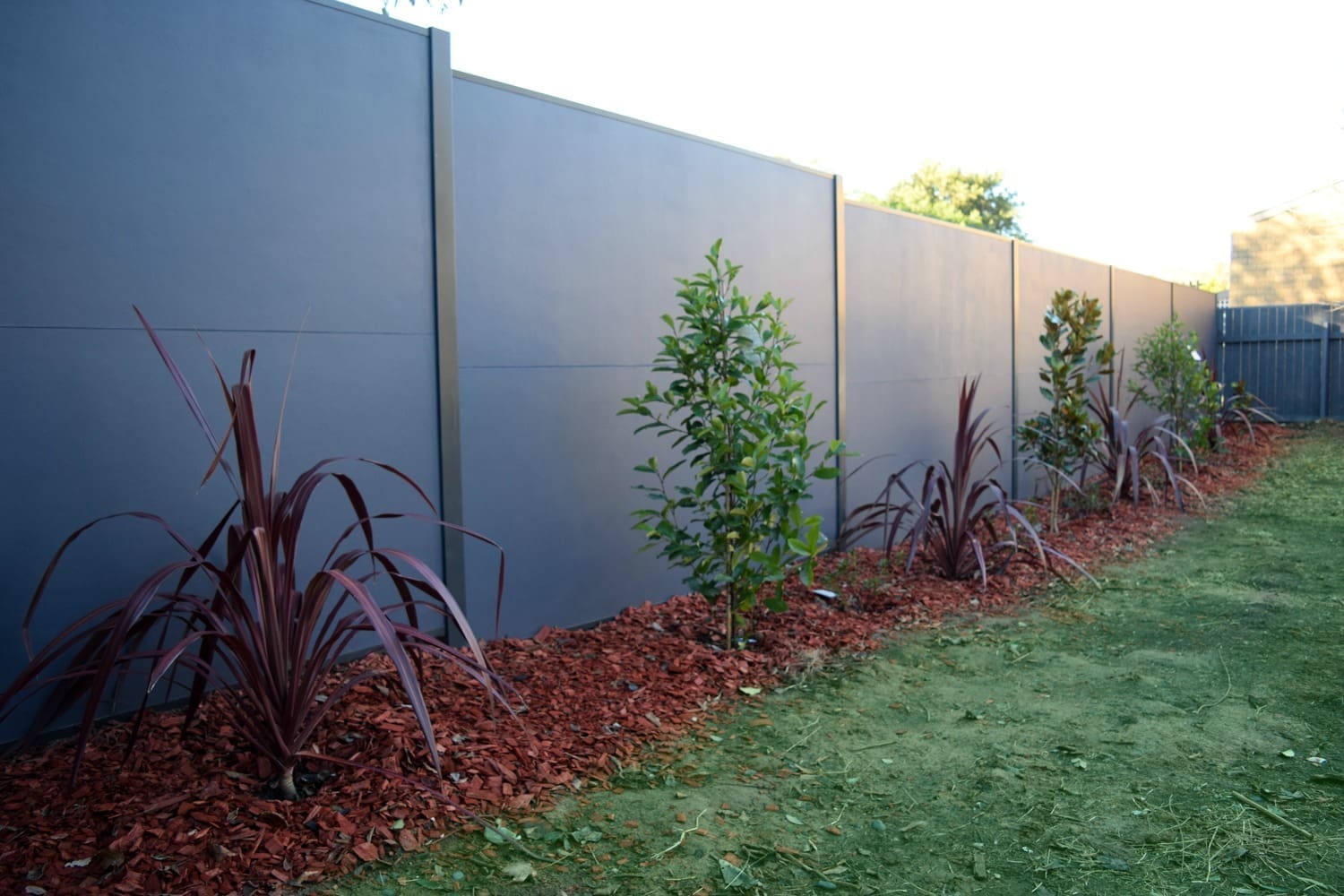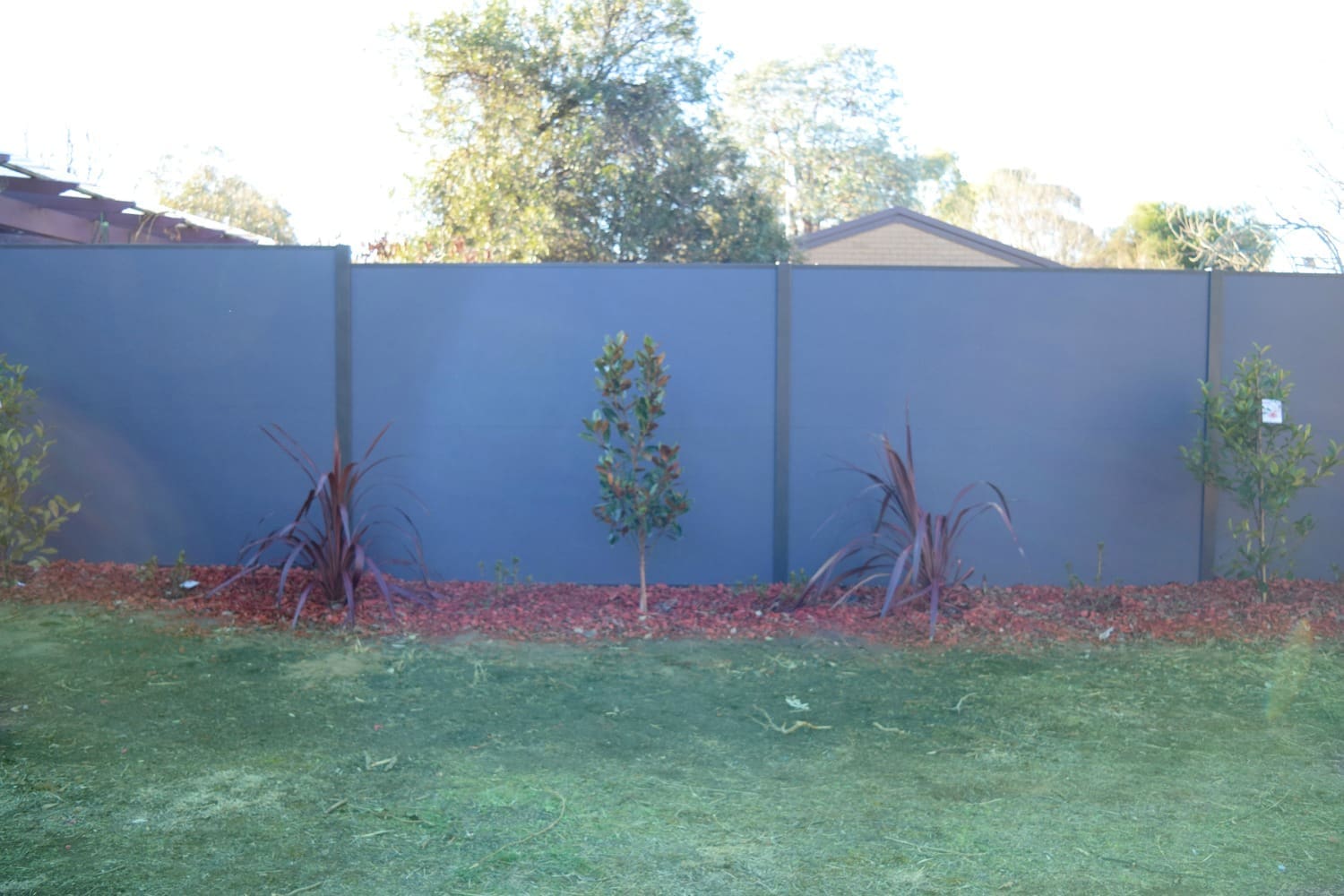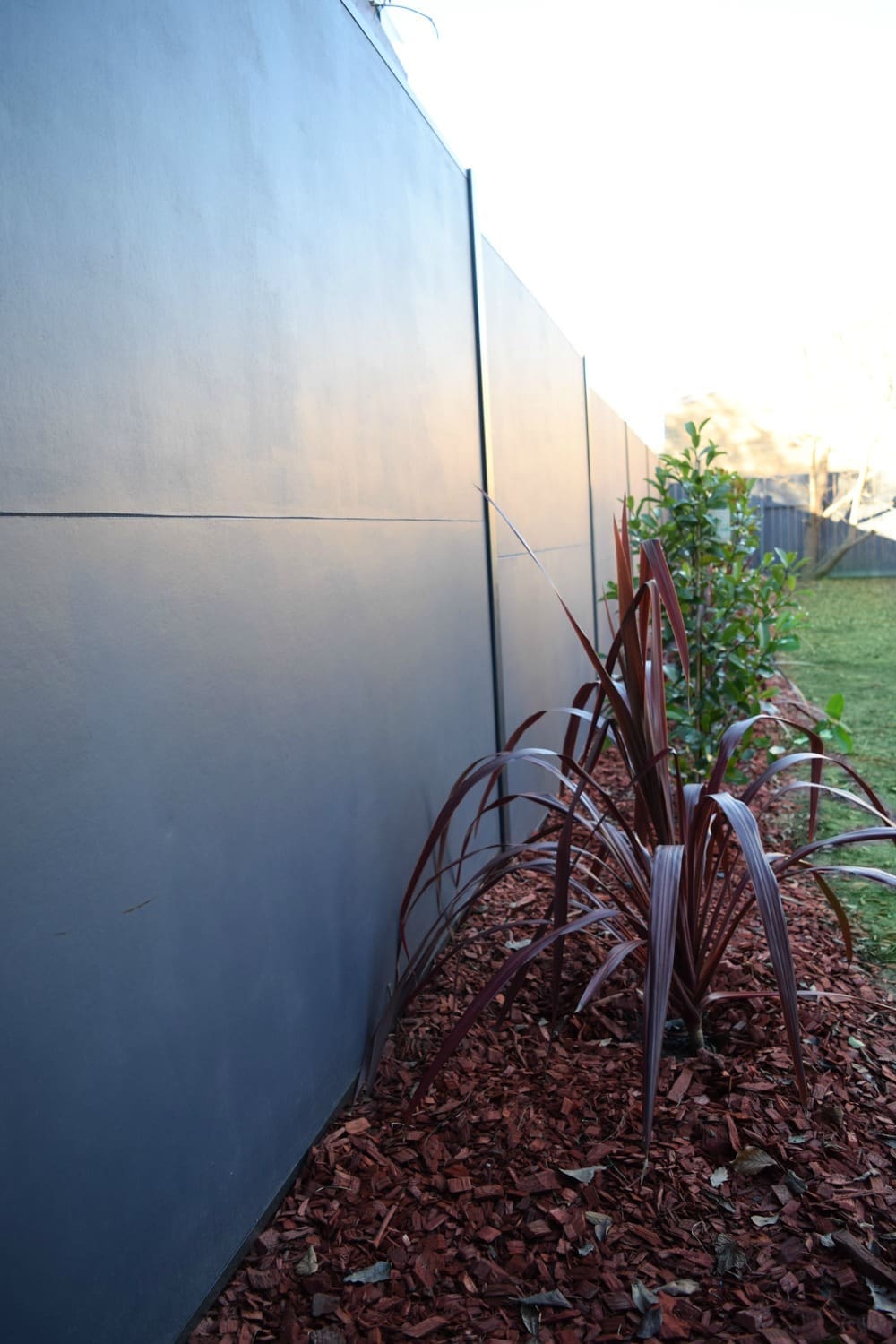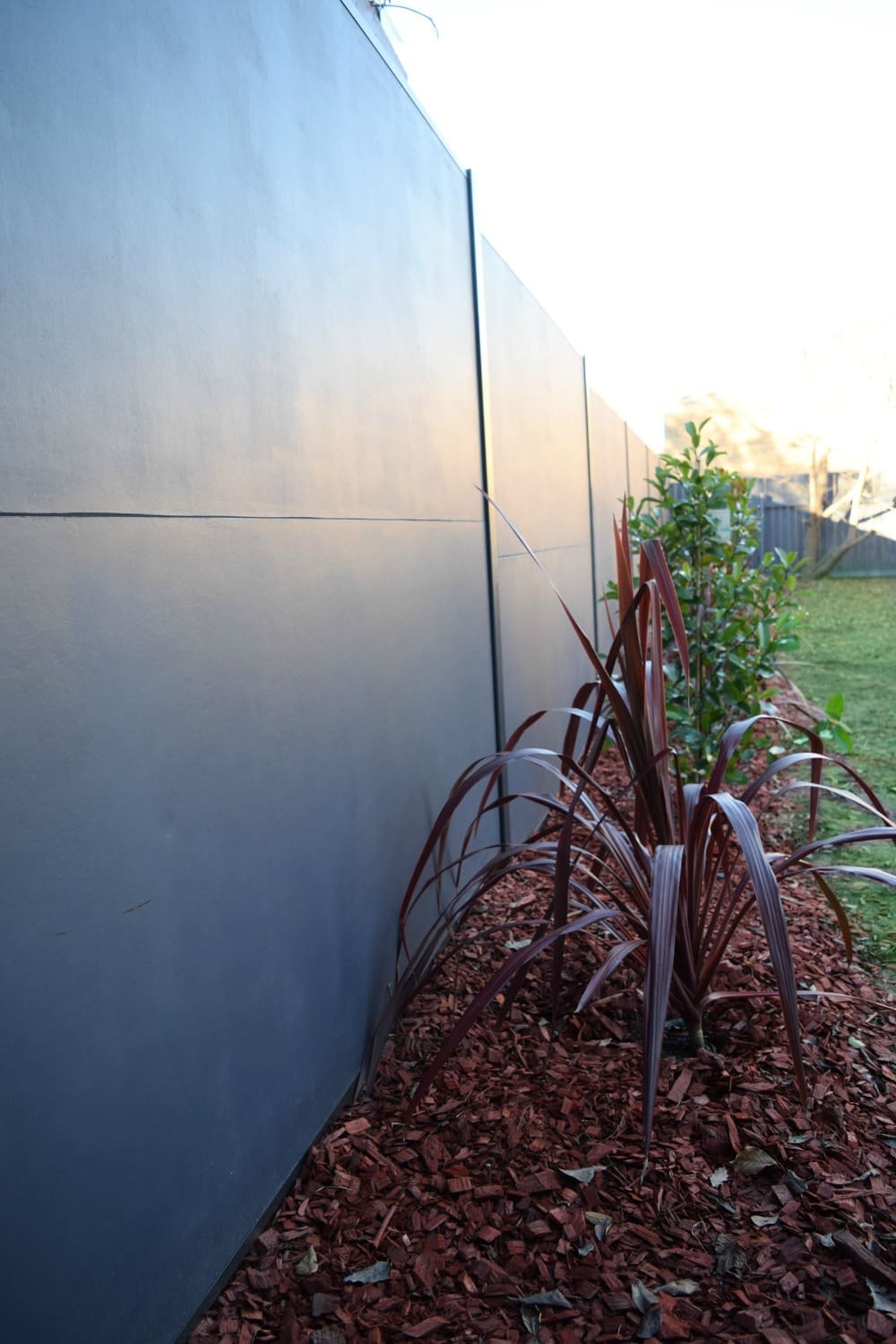 We just love how this new fence creates a seamless indoor-outdoor transition from the grey wash brick wall inside.
The beautiful texture and finish of the wall is also so much softer than traditional metal fencing and creates the ideal backdrop to begin creating an outdoor oasis. There are plans to add a deck, fire pit area and vegetable garden out here.
If you're wondering what colour we painted the fence, we selected Viking Blue by Taubmans and used Monument Grey spray on the posts. We love the contrast of the deep grey-blue wall with the glossy green foliage in front.
To say we're impressed with ourselves is an understatement, although we will admit the clever design of the SlimWall fence makes it pretty seamless!
If you're looking for a stylish fence solution, you can read more about the SlimWall Collection here, download a brochure, or go to their website here.