When you're building a new home or simply renovating your kitchen, you'll need to make some big decisions. For example, choosing between stone or laminate kitchen benchtops, the lighting design, and whether you opt for an electric, induction or gas cooktop. While for many homeowners, the first two may be a matter of personal taste, we can certainly help with the cooktop decision making process. Each type of cooktop has its advantages and drawbacks in terms of functionality. So let's take a closer look at them!
Related article: The kitchen design measurements you need to know — from an Interior Designer!
Related article: Where to splurge vs save in your kitchen reno: Inside a sophisticated black kitchen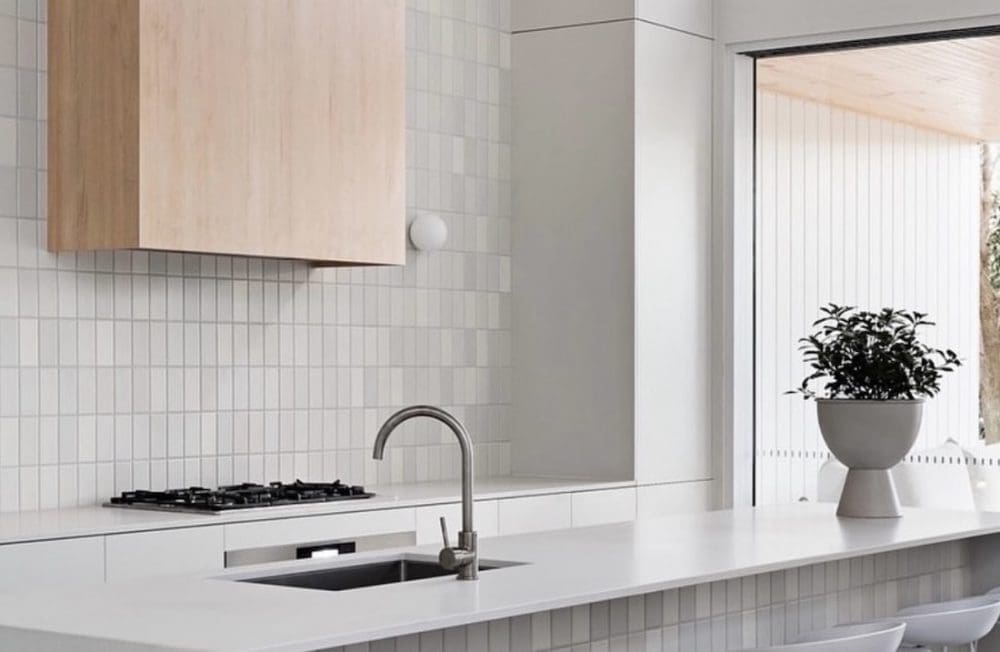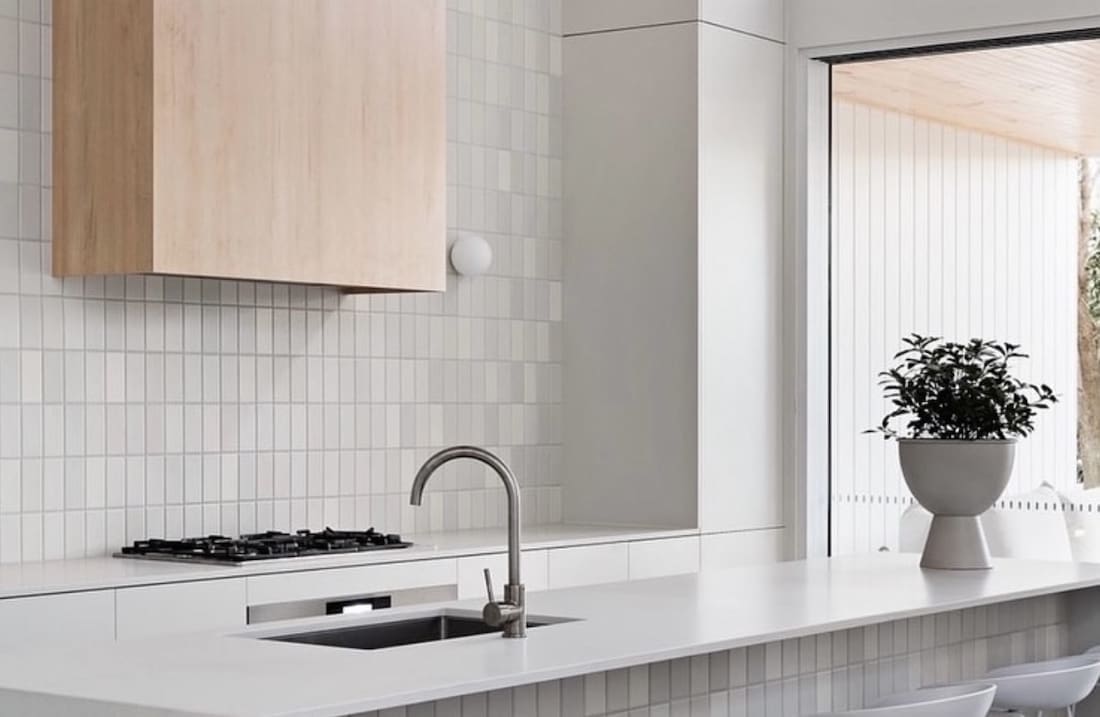 Deciding between an electric vs induction vs gas cooktop
The decision to choose between an electric, induction or gas cooktop often comes down to a few main criteria.
Main factors that influence people's cooktop decision:
energy efficiency
performance
operational costs
maintenance and repairs.
There may also be other factors, such as brand preference and size or design, that weigh into your decision.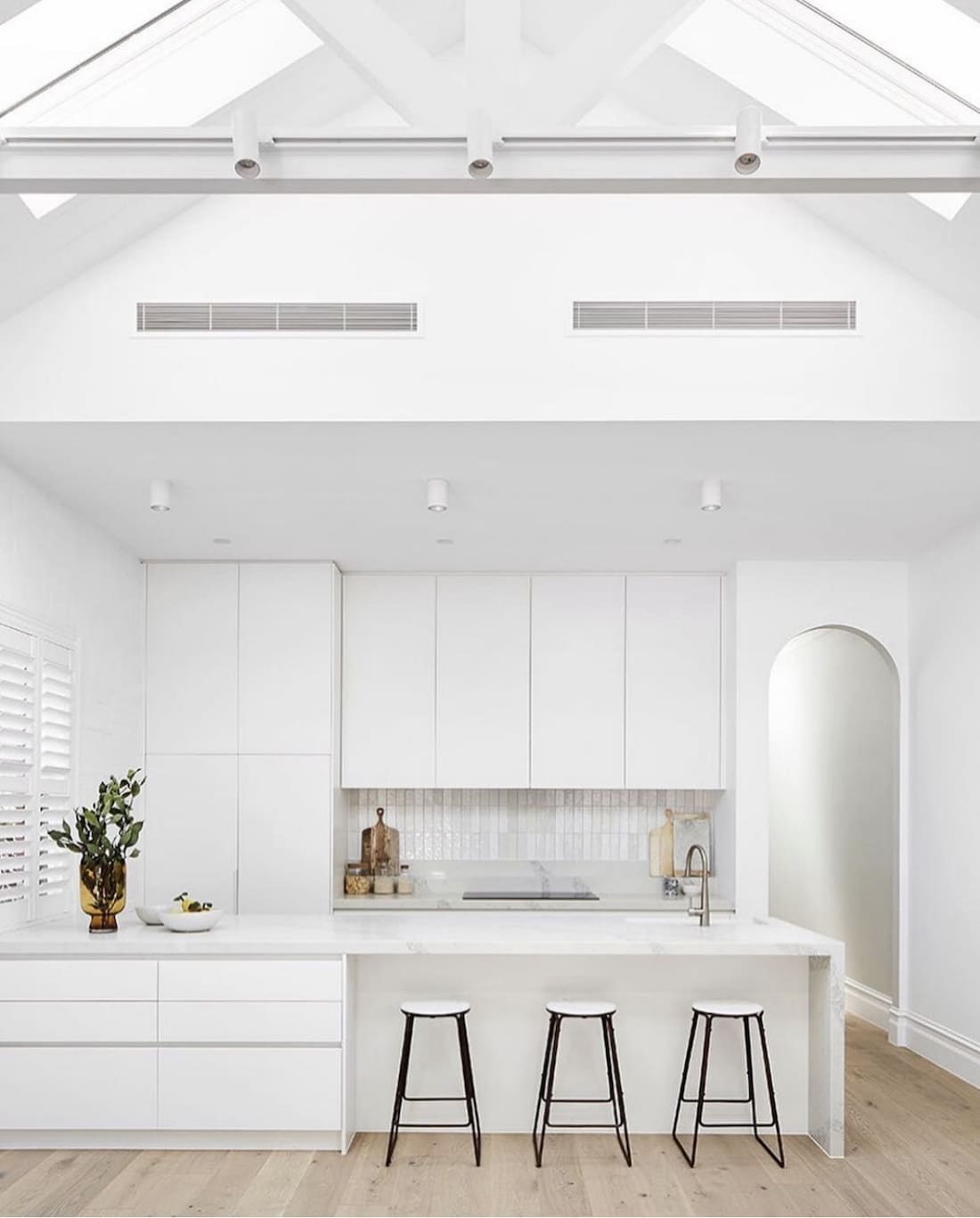 Electric cooktops
There are many benefits to choosing an electric cooktop, including:
lower upfront cost to purchase (electric cooktops are generally less expensive than gas and induction cooktops)
generally cheaper installation costs by a licensed professional
more evenly dispersed heat while cooking (unlike gas where the flame is focused on a particular ring)
easier to clean and maintain than a gas cooktop, thanks to the smooth surface that's free of grates and difficult-to-clean crevices.
However, electric cooktops also have their drawbacks that should be considered:
rising electricity prices in Australia mean they are typically more expensive to run than a gas cooktop
though they may reach a set temperature quickly, the heat lingers after the cooktop has been turned off. This means you may need to remove the food from your cooktop to avoid burning or overcooking food
lingering heat may also present a safety risk if you have young children in the home.
Let's now take a look at the pros and cons of the gas cooktop.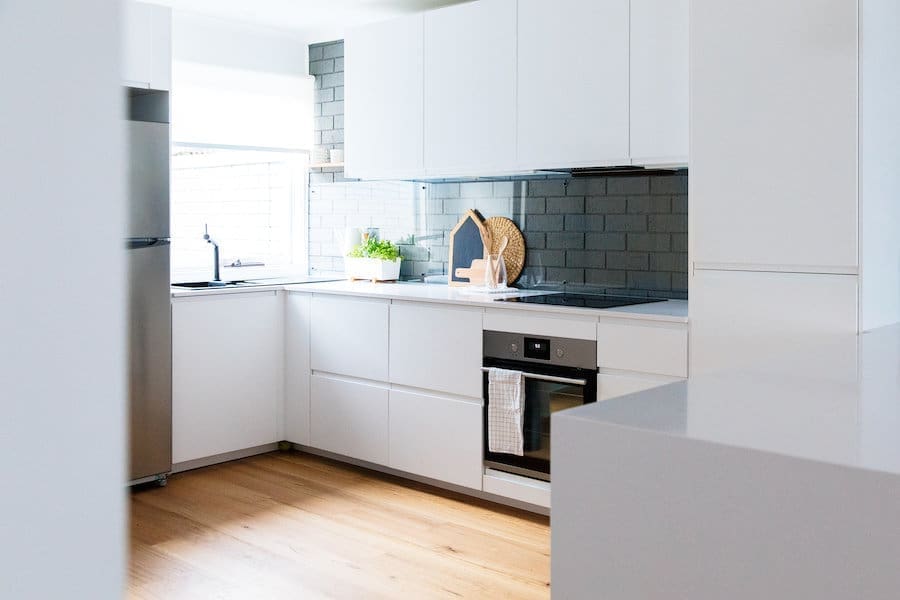 Gas cooktops
Like the electric cooktop, its gas-powered counterpart also offers many benefits:
a gas cooktop is typically cheaper to run than an electric cooktop
quick ability to change the temperature by turning the gas flame up or down
unlike an electric cooktop, once you turn off a gas cooktop, there is no lingering heat (although the grates will be hot to touch)
gas cooktops offer greater cooking versatility, such as cooking a stir fry in a wok.
But gas cooktops also present some possible downsides including:
possible energy wastage due to the use of a naked flame. If you're using a saucepan or a fry pan with a surface that doesn't cover the entirety of the burner, that heat energy can escape from underneath the surface edges
gas cooktops can be difficult to clean, given that you need to remove the grates and burner plates if you want to give it a thorough wipe
the open flame also raises safety concerns, especially around young children and for your home.
As the name suggests, you also need to have a working gas line in your home. This may not be an issue for a home that already has gas (for heating or the hot water system, for example), but those without will need a licensed gas fitter to get it connected.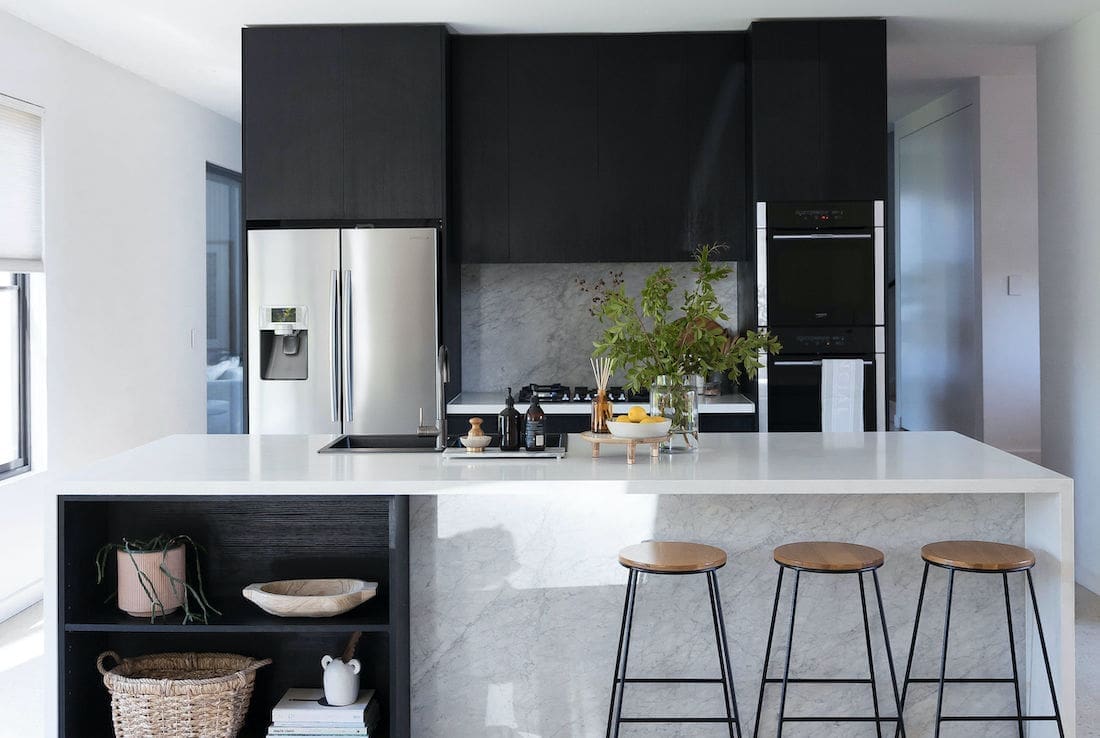 Induction cooktops
Induction technology is the most recently developed technology on offer. It is also based on electricity-powered technology, but uses electromagnetic induction technology for cooking.
Induction cooktops also offer a wealth of benefits including:
the fastest cooking times among all three options and some models even have a PowerBoost function to rapidly boil water
precision heating, with some models having over a dozen settings from a low simmer or searing heat
highly energy efficient
safety benefits due to the lack of an open flame
glass surfaces that make cleaning easy.
However the induction cooktop also has several disadvantages:
higher upfront cost at the point of purchase
the use of electromagnetic technology means that you must use a particular type of magnetic cookware — your standard pots and pans in the kitchen cupboard typically won't work
it doesn't offer the same level of versatility as a gas cooktop.
Being the newest kid on the cooktop block means that induction cooktop designs are about as modern as you can get, and will complement any contemporary kitchen design. And remember, while you may end up paying more upfront, the ongoing electricity savings you enjoy may well make it worthwhile.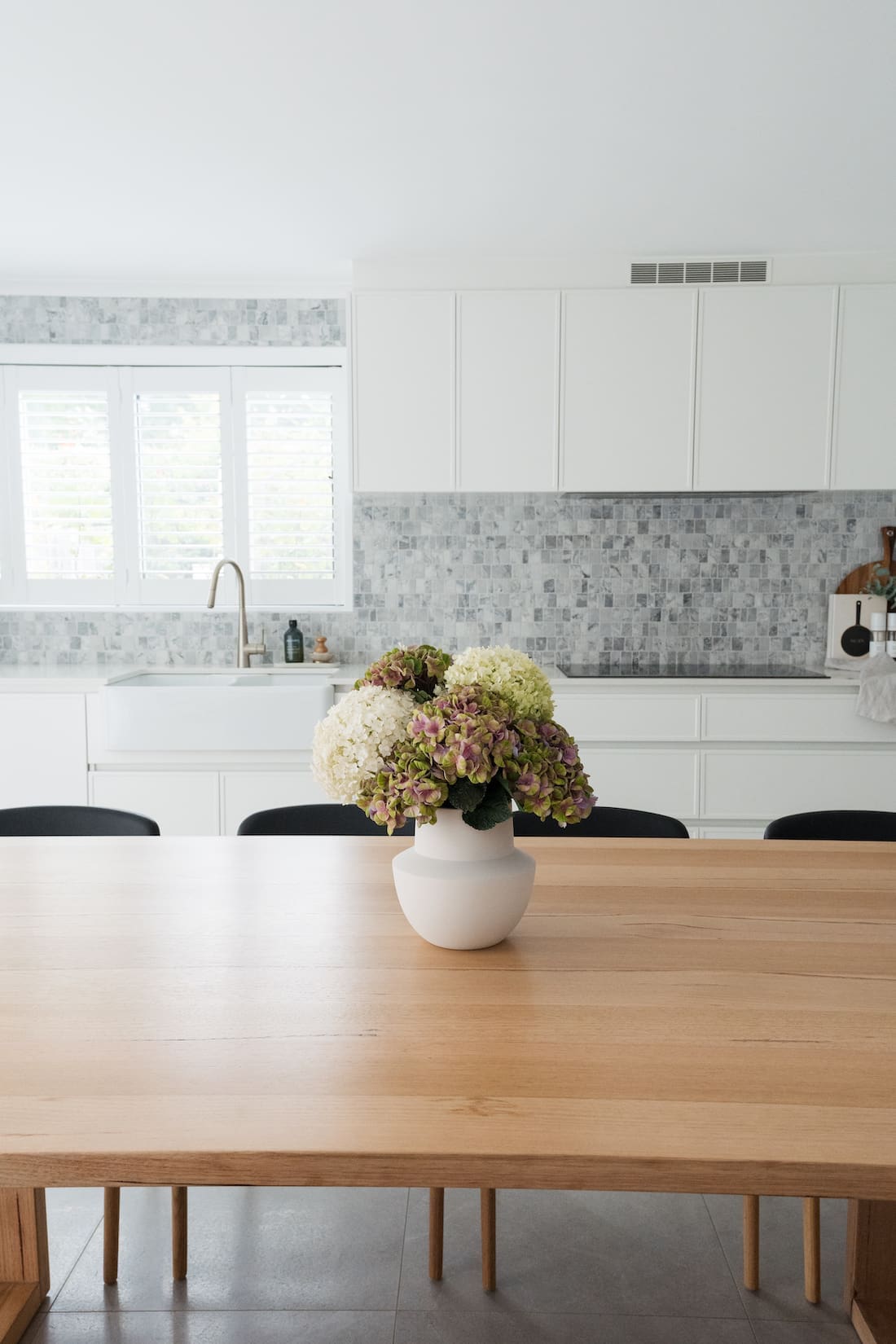 Other factors to consider
Luckily, if you're the type who can see the value in each, there are combination models available that enable both gas, induction and electricity powered cooking.
These are some other factors to consider when choosing a cooktop:
do you want a cooktop that operates on a single technology, or one that offers the combined benefits of gas, electric and induction technology?
do you want a cooktop with two, four or six burners? The size of your family may weigh into this decision
consider the brand of cooktop, and whether it's well known and established enough in Australia to not be a problem if you need to use the warranty
speaking of the warranty, how long does it last, and what does it cover?
will you have the right cookware to suit your cooktop, or will you need to replace what you have?
will your stove and oven complement the design and aesthetics of your kitchen?
The Australian Government's Energy website backs up many of these points. For example, it recommends you take into account the most suitable size and power for the needs of your home, the cost of running the cooktop model you've chosen (compared to other models), and also its energy efficiency. The more stars it displays on its energy rating label, the more energy efficient your cooktop will be.
As one of the biggest purchases you'll make for your kitchen, choosing the right cooktop is a big decision. Hopefully this information helps you to make the right decision for you and your home. Do you have any questions we didn't cover? Pop them in the comment section below.