Help build excitement and pass the days to Christmas with this advent calendar idea.
We created this simple weave advent calendar for the Haymes Brush Up blog, which is filled with other DIY ideas and colour inspiration.
See how to make this stylish minimalist design advent calendar that can be repurposed after the festive season to display family photos or inspiration in a home office.
Items you will need
4 lengths of simple pine timber from the hardware store
Saw or for the timber to be cut to size in store
Wood super glue
Clamps
Haymes Ultracover paint
Haymes Greyology 1 white paint
Haymes Black Pitch paint
Haymes Blood Diamond paint
Paint brushes (medium and fine tip)
44 small eyehooks with a screw end
White twine
Plain manila envelopes
Number stencil or timber numbers
Craft or timber pegs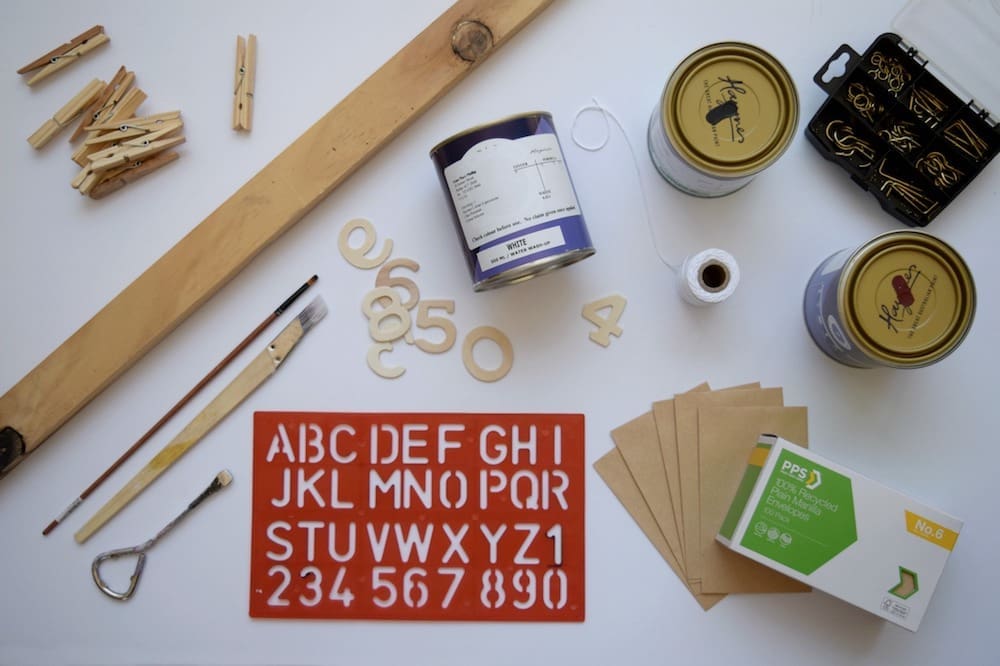 Steps:
Cut the timber to size – 2 lengths at 75cm and 2 lengths at 120cm – and miter the edges on a 45 degree angle. Use super glue in each corner to hold the frame together and clamp in place or use strong tape until the glue has dried.
Once dry, paint the timber frame in Ultracover paint and then two coats of Greyology 1.

Continue following this DIY on the Haymes Brush Up blog here.