There's something extra special about receiving a gift that's wrapped with attention and detail.
The other week we shared our first five gift wrapping ideas and today we have five more to complete our 10 Christmas gift wrapping ideas 2014.
6. White polka dots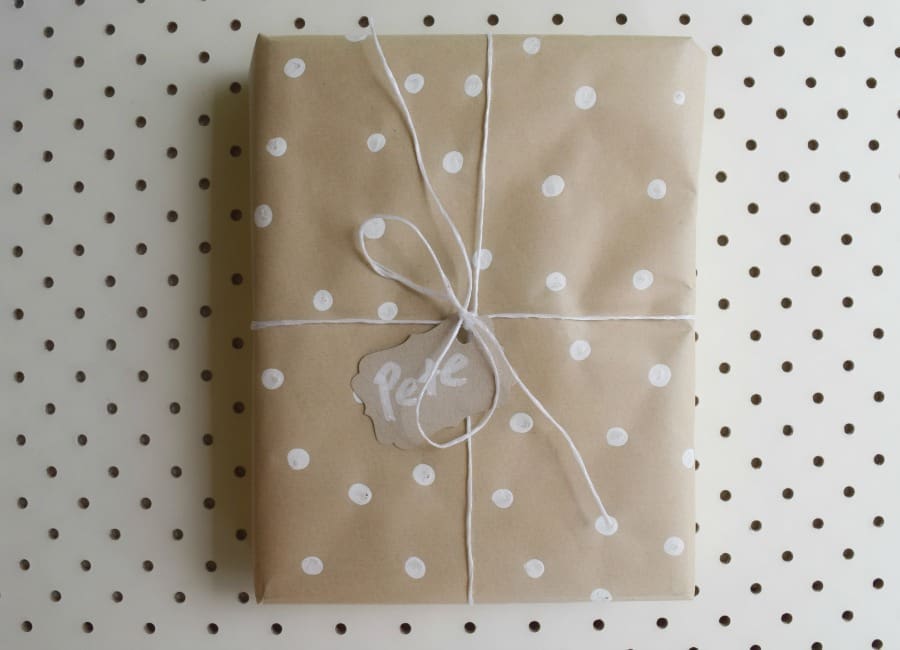 We dipped the eraser end of a pencil in white paint and stamped the paper to create this polka dot Christmas wrapping paper. (Don't be afraid to be irregular and cluster some dots closer together.)
Once the paint was dry, we wrapped the gift and used simple white twine as the ribbon.
We added a name tag with a similar recycled card look and wrote the recipient's name in white Texta.
7. Washi tape Christmas tree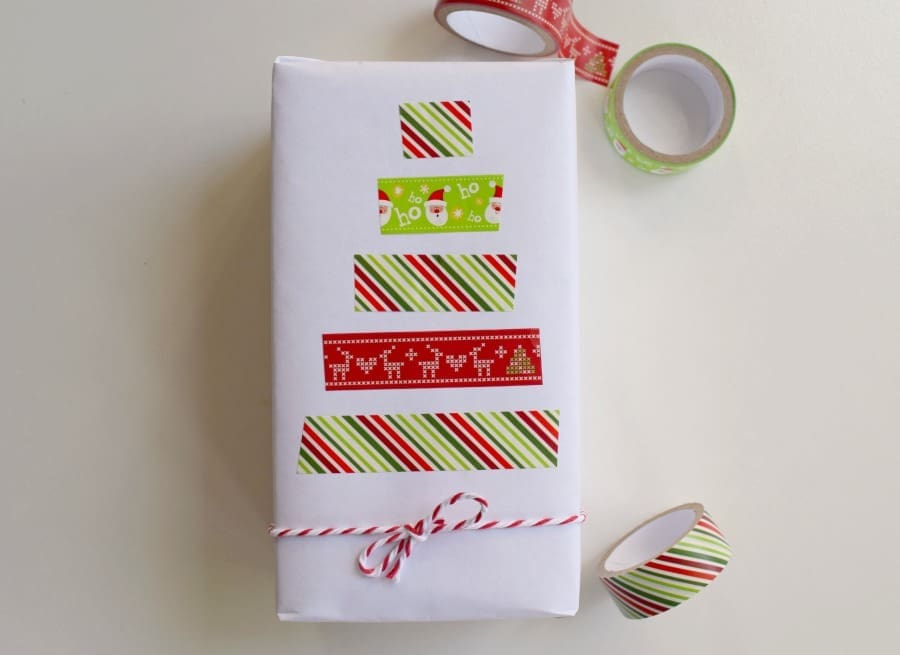 There are millions of ways you can use Washi tape to wrap your Christmas gifts!
For this look, we simply cut different length strips of tape to create an abstract Christmas tree on the face of the gift that's wrapped in plain white paper.
A small bow using baker's twine finishes the look.
8. Christmas ornament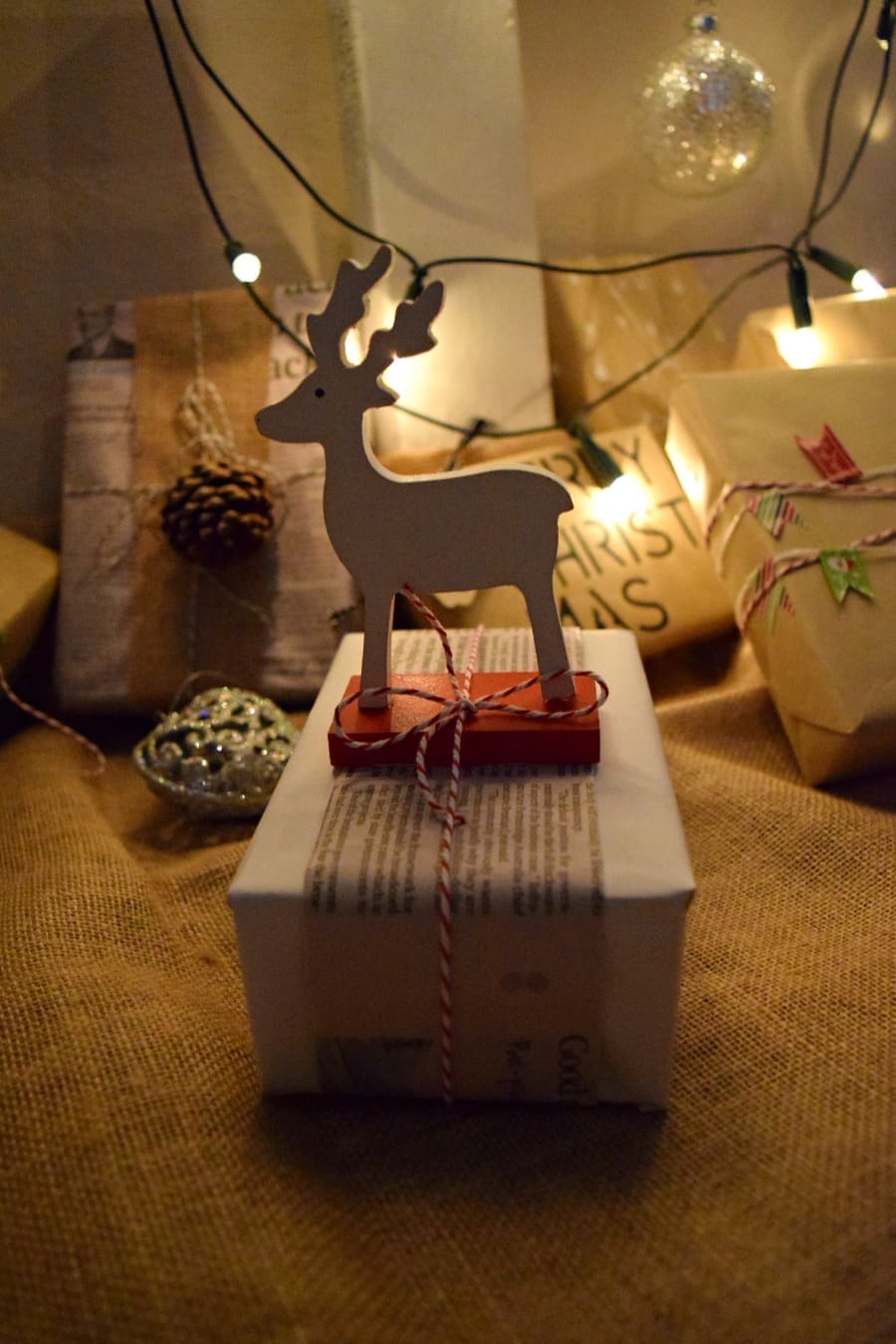 It's always nice to be make the gift wrapping part of the gift.
Here, this adorable reindeer doubles as a Christmas ornament that the person can keep.
We created this look by wrapping the gift in white paper and adding a feature strip out of folded newspaper. The ornament was placed on top (secured with double sided sticky tape) and a bow of red and white baker's twine was wrapped around.
9. Bunting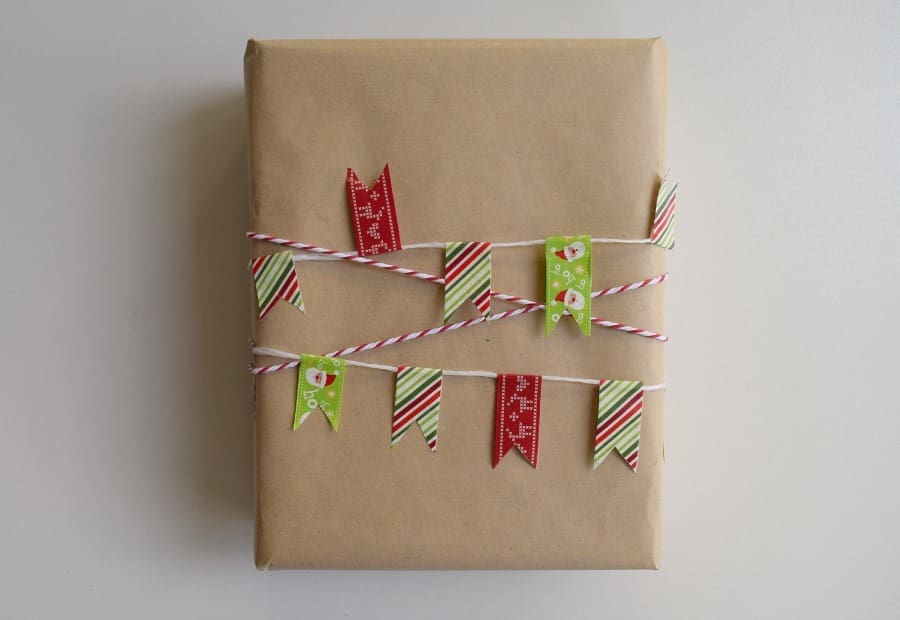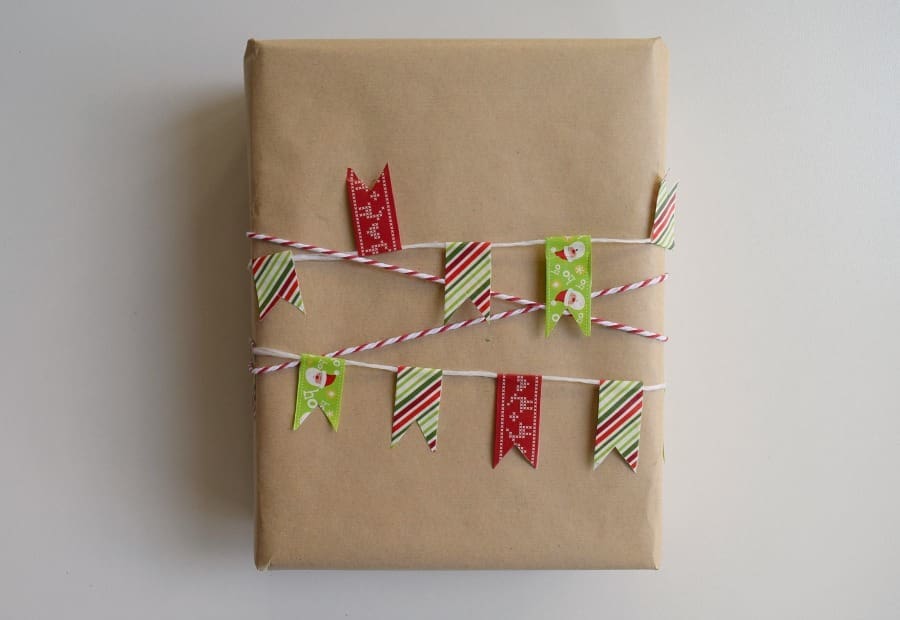 We told you there are a million ways you can use Washi tape and here's another 🙂
Fold different patterned Washi tape over twine and trim out a triangle from the end to create the bunting pattern.
You can mix up the twine like we did, using a combination of baker's twine and regular twine.
10. Classic ribbon and twine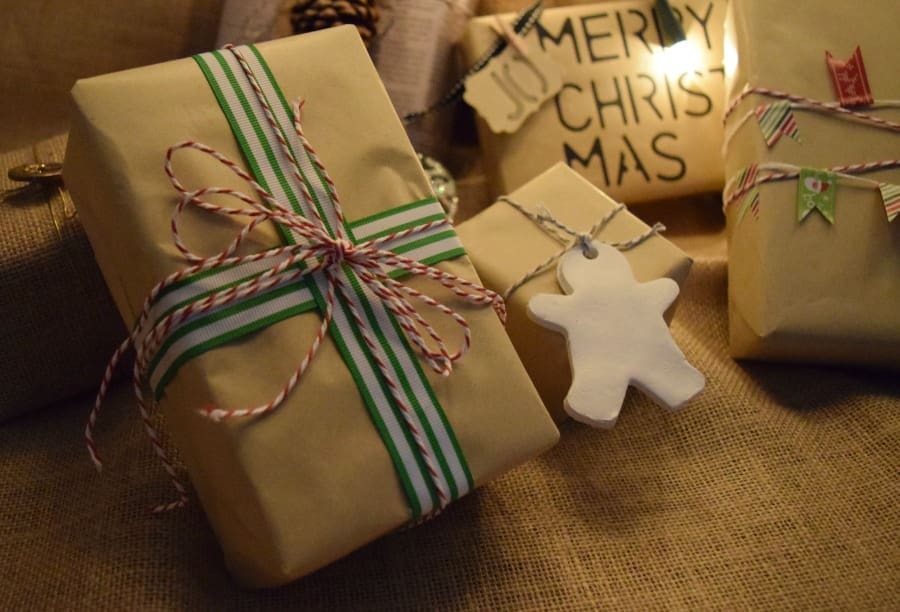 Some looks never go out of fashion and so to wrap up our 10 Christmas gift wrapping ideas 2014 is our classic ribbon and twine look.
We used our favourite wrapping paper — recycled brown paper — to wrap the gift and added thick stripe ribbon around the length and width of the gift (you could use black and white ribbon on plain white or black paper if you prefer).
A pop of contrasting colour was used by adding red and white baker's twine over the top.
That completes our 10 Christmas gift wrapping ideas 2014.
We'd love you to share your Christmas gift wrapping ideas in the comments below!