Artwork in your home is a form of personal, creative, self-expression and a way to design a unique space for you and your family to enjoy.
Yet if you find yourself confused about buying artwork or how best to display it in your home, you're not alone!
That's why we've got 7 amazing spaces transformed by artwork to show different ways you can use artwork to enhance your interiors… and a fab online art gallery — bluethumb — connecting you with hundreds of emerging and established artists.
1. Grouping like artwork
We've all heard of gallery walls but a different way of displaying multiple artworks is by scattering like pieces across a wall — vary the size of the artwork and placement (wall mounted, resting on a shelf, leaning against a wall) for greatest visual impact.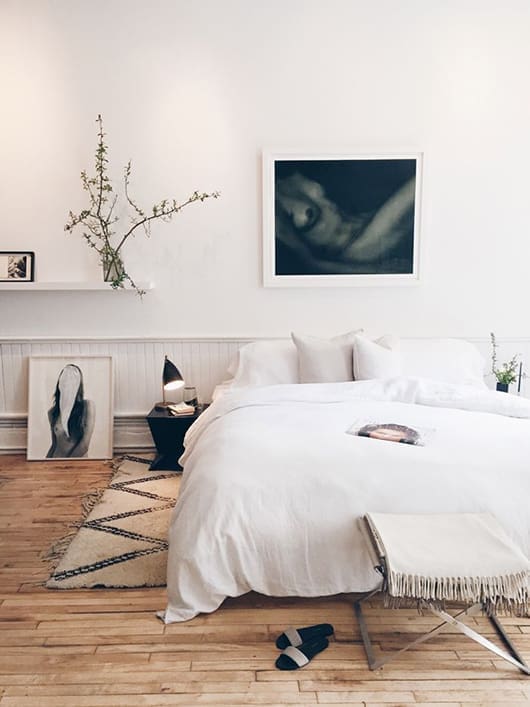 The artwork in this room works particularly well because of the common black and white, and human form theme running through the pieces.
This approach to displaying artwork lends itself to minimalist and Scandinavian style interiors. And if you're looking for similar pieces to recreate this look in your home, we found a bunch of human form artworks on bluethumb like this charcoal on butcher's paper by Olivia X.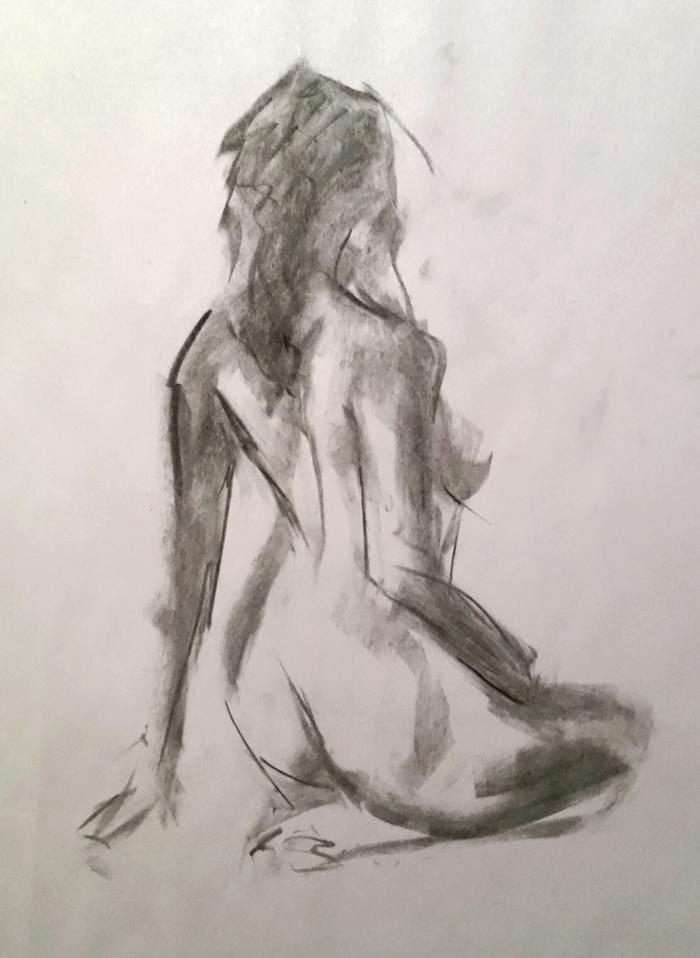 2. Bold and oversized
Another look we love is bold and oversized artwork in a minimalist space.
Just check out how this pared back bedroom is given instant wow-factor with this incredible artwork!
Janni Fewster is head curator at bluethumb and says oversized graphic, mixed media or pop art artwork is best suited to a minimalist environment.
These types of pieces are generally complex and busy, and work best in a restrained space.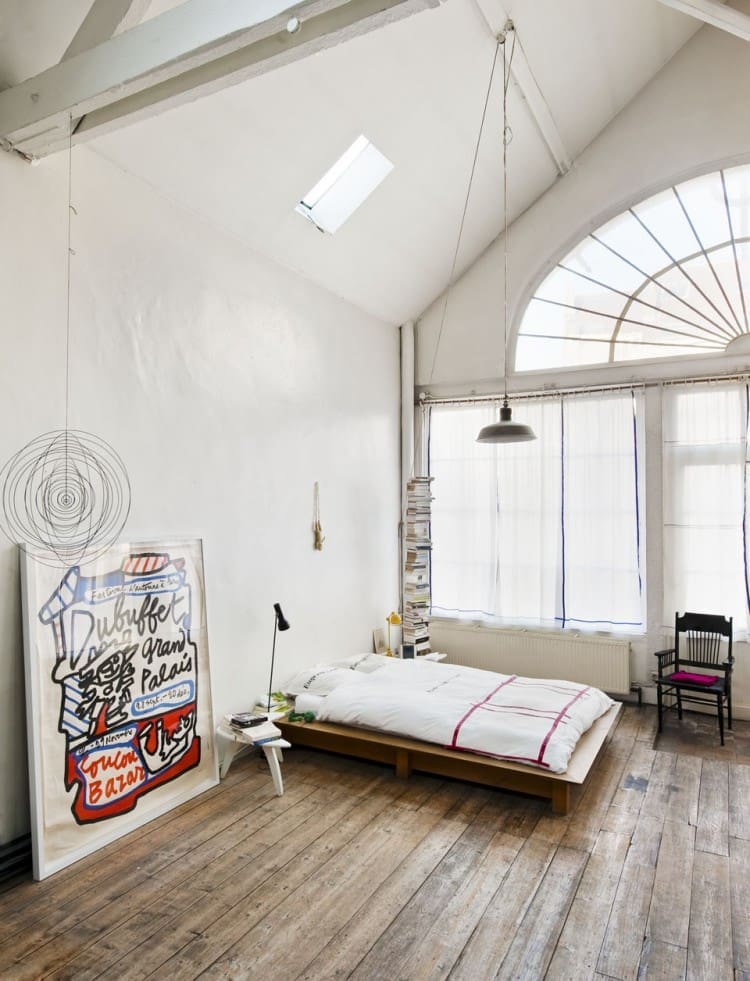 3. Circular
An artwork trend we can't get enough of is the circular canvas — especially when artists combine dreamy colour combos like this beauty!
"Popular bluethumb artist, Jodie Lyle, creates stunning works using resin on circular wood canvas," says Janni.
The process of using resin creates a wonderful 3D effect as layers of colour build up.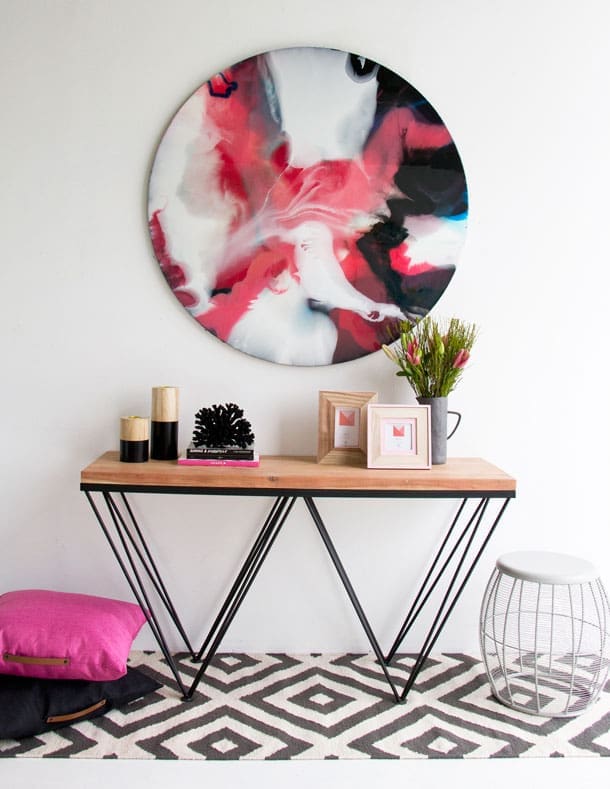 4. Sister artworks
When more is more! Let your artwork tell a story by displaying two pieces from the same series side by side.
Find an artist you love and explore their collection. On bluethumb you can search by subject, medium, price, size, colour and more.
Here's an example of how great sister artwork can look in your home.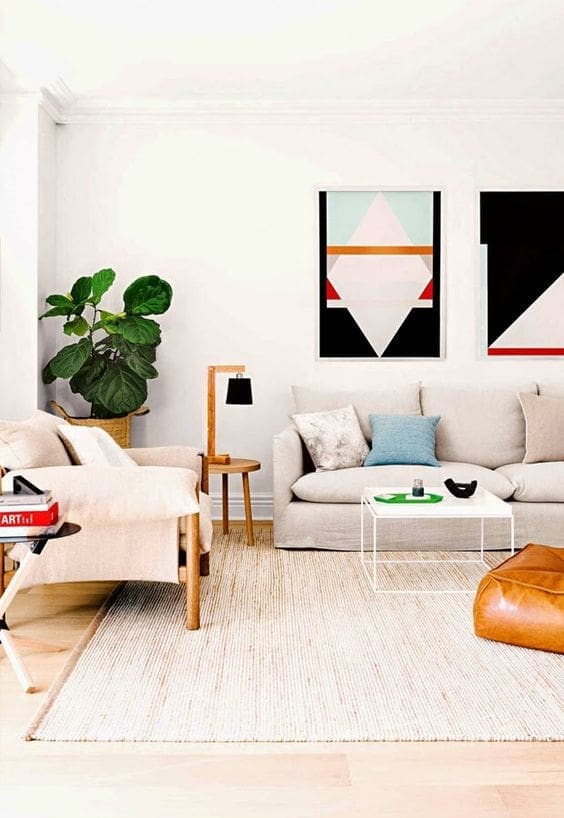 5. Animal love
Interior Designer Darren Palmer says it's important to bring life into every room of the home… and an interpretation of this is animal artwork.
Show your Aussie pride with a beautiful native animal like a cockatoo — you'll find dozens of works on bluethumb with cockatoos, from mixed media on paper to abstract on canvas.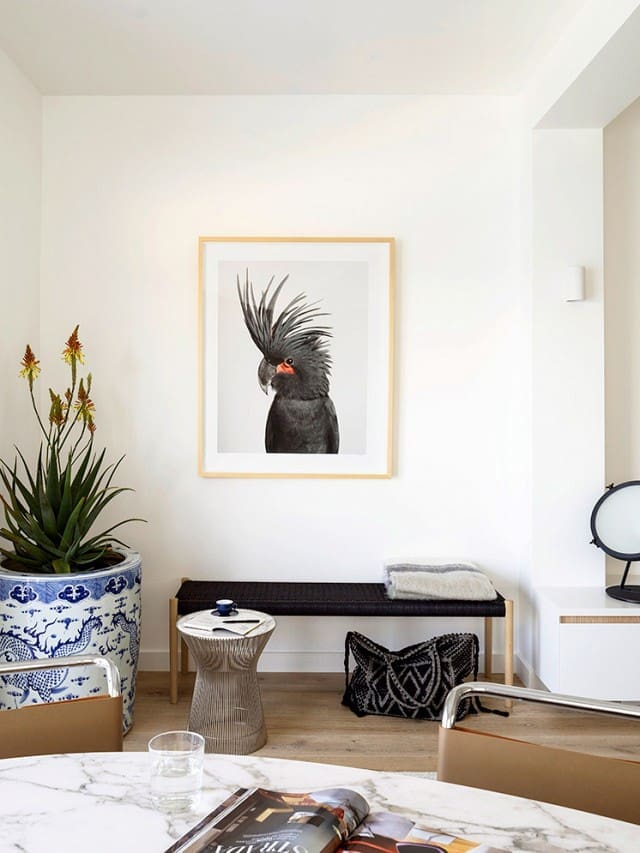 6. Aboriginal
There's wonder in Aboriginal paintings — hidden stories told in earthy and vibrant works.
It's a style of art we don't often see but when we do, boy do we love it!
And if you think your home won't suit Aboriginal artwork, think again. Just check out how perfectly this black and white piece works in a modern, monochromatic space!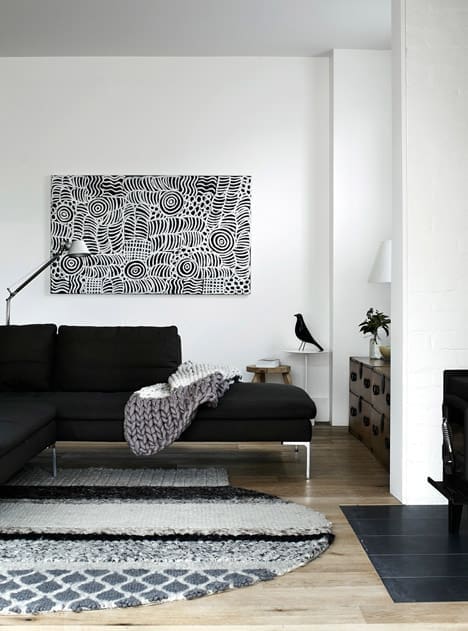 Saretta Fielding is just one of the authentic Aboriginal artists you can find on bluethumb. She is a a Wonaruah woman who says her art is greatly influenced by the beauty of this country.
This 'Kintay' piece in her Happy series is one of our favourites,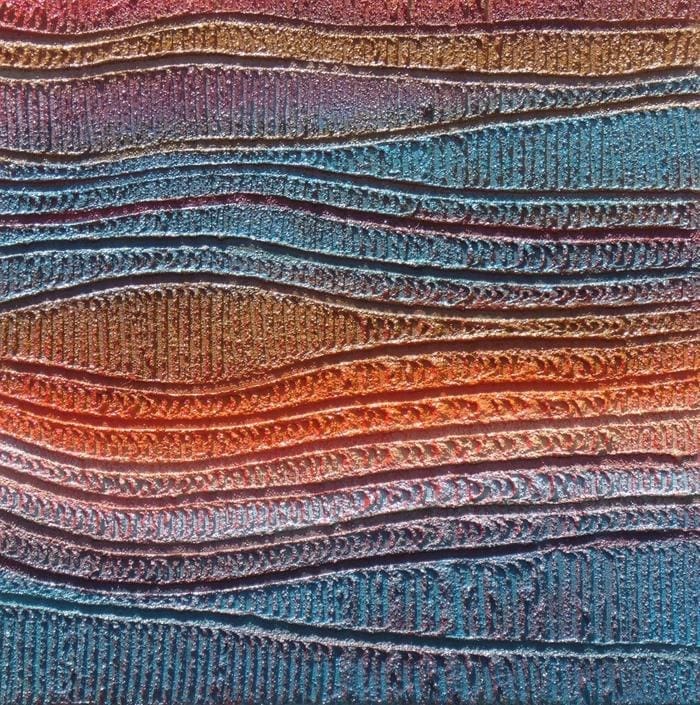 7. Colour story
Janni says when thinking about what colours will suit your interior, to either opt for complementary colours (colours from opposite sides of the colour wheel such as orange and blue) or analogous colours (colours that are next to each other on the colour wheel).
This moody artwork ties the grey, blue and black tones of this space together.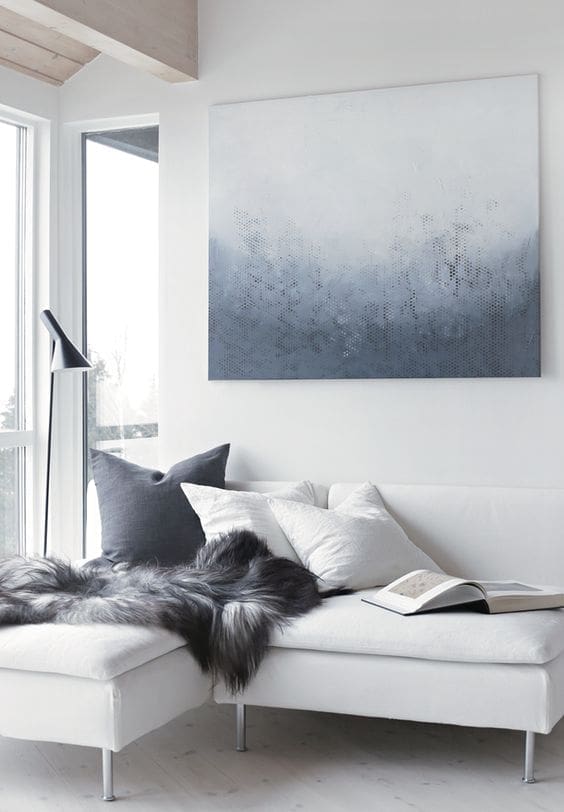 You might also like to check out Julia Green's advice on bringing art into your home.
There you have our 7 ideas for displaying art in your home. Which look do you love the most?
Thanks to bluethumb who supported this blog post. To search Australia's biggest authentic artist marketplace, check out the bluethumb online gallery.