Supported by Bluethumb
I recently shared my living room makeover and the top question I've been getting is 'Where is your artwork from?'.
The large navy and pink abstract piece is by Marnie McKnight that I got on Bluethumb online art gallery over a year ago but had hiding in my bedroom. It became the inspiration for my living room makeover and I love the tranquil tone it sets in this space.
Finding art for your home — that doesn't cost the world — is a challenge so I'm rounding up 10 of my favourite Australian abstract artists that you can find on Bluethumb. Each artist has their own profile on Bluethumb where they regularly upload new pieces, so there's always a great collection of available artworks to choose from.
1. Marnie McKnight
Of course, I've got to start this list with Marnie who is the first artist I discovered on Bluethumb. I've been following her journey from furniture designer to full-time artist for many years and love how she is continually evolving. Her latest pieces include abstract landscapes and female forms.
View Marnie's current artworks here.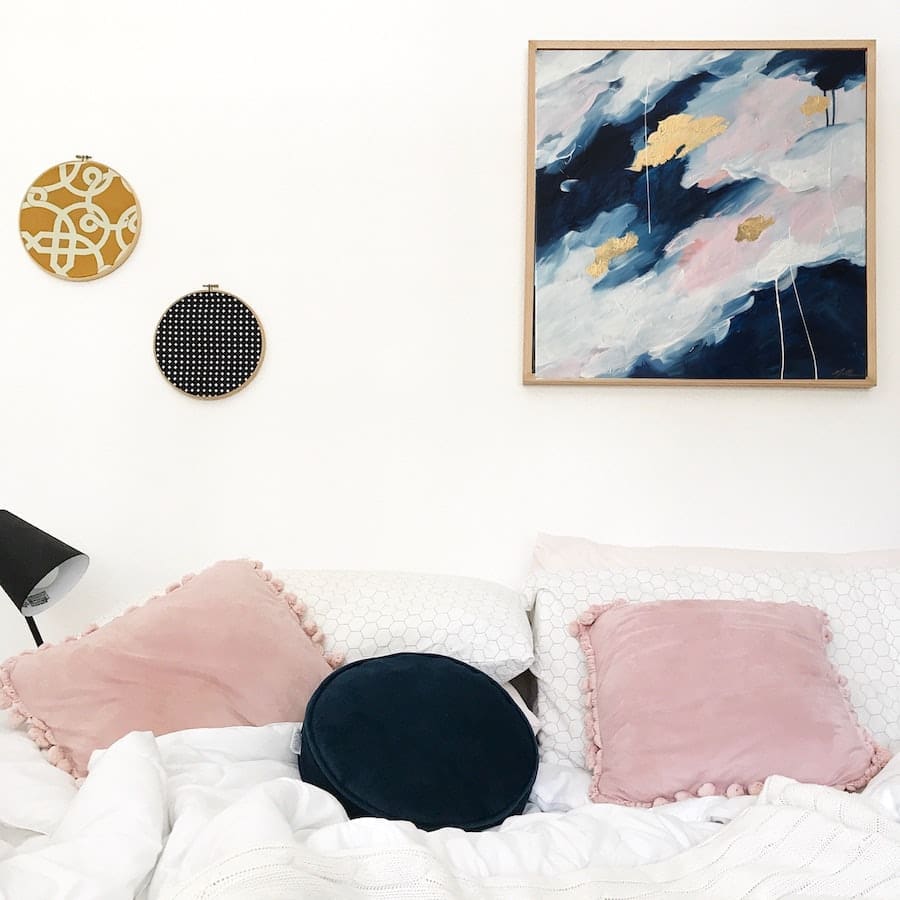 2. Lauren Danger
This artist creates mesmerizing landscape works using the most dreamy colour palettes you could imagine. I recently got one of her paintings for my office and could spend hours looking at it. If you're looking for a serene piece of art that can add a big pop of colour, be sure to check out her profile.
View Lauren's current works here.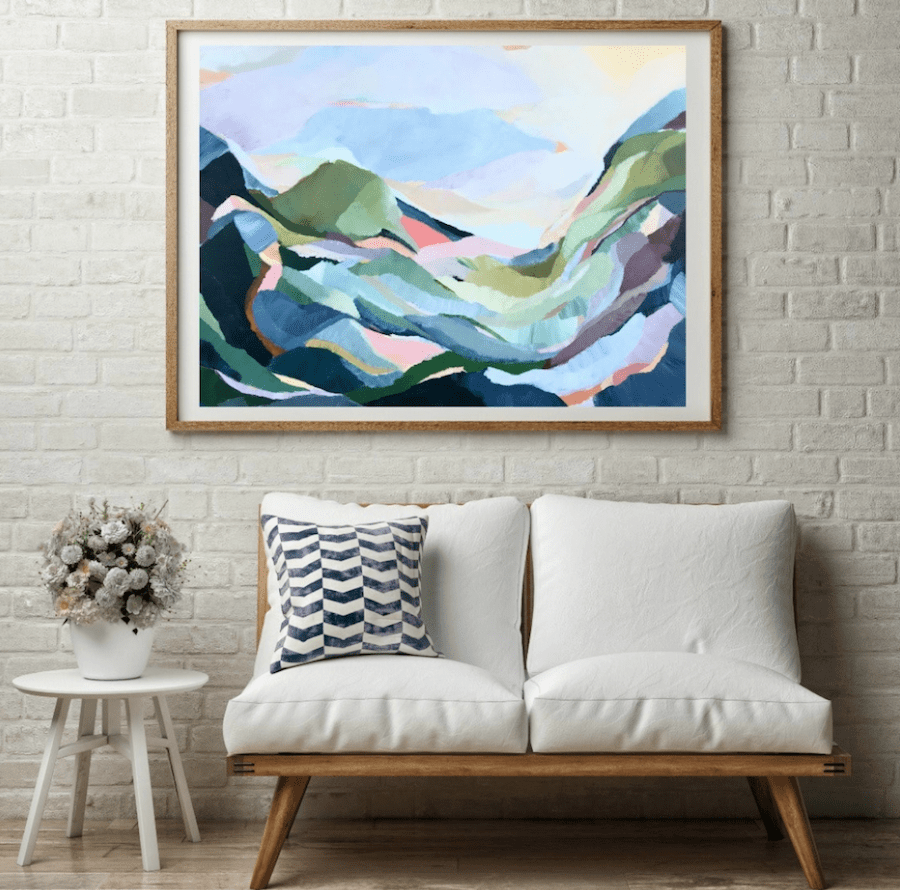 3. Angus Martin
His one-line drawings of faces and repetitive shapes can only be described as 'cool'. Angus' collection also includes original paintings of human forms in deep earthy colours. We recommend his works for a moody or luxe interior, or those who prefer minimalist pieces.
View Angus' current works here.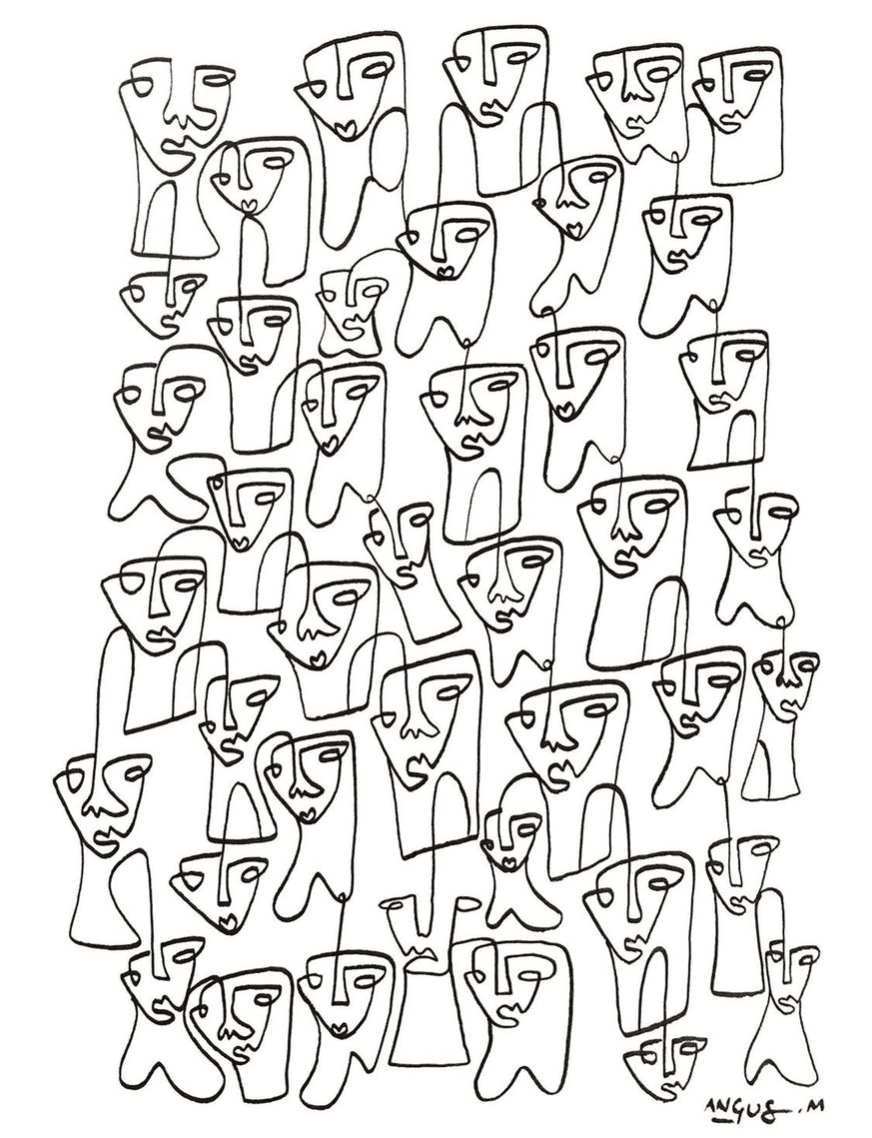 4. Susie Monte
Colour lovers, you cannot look past Susie's collection of bold and graphic works! Her joyful pieces are inspired by the natural world and would be a statement in any home.
View Susie's current works here.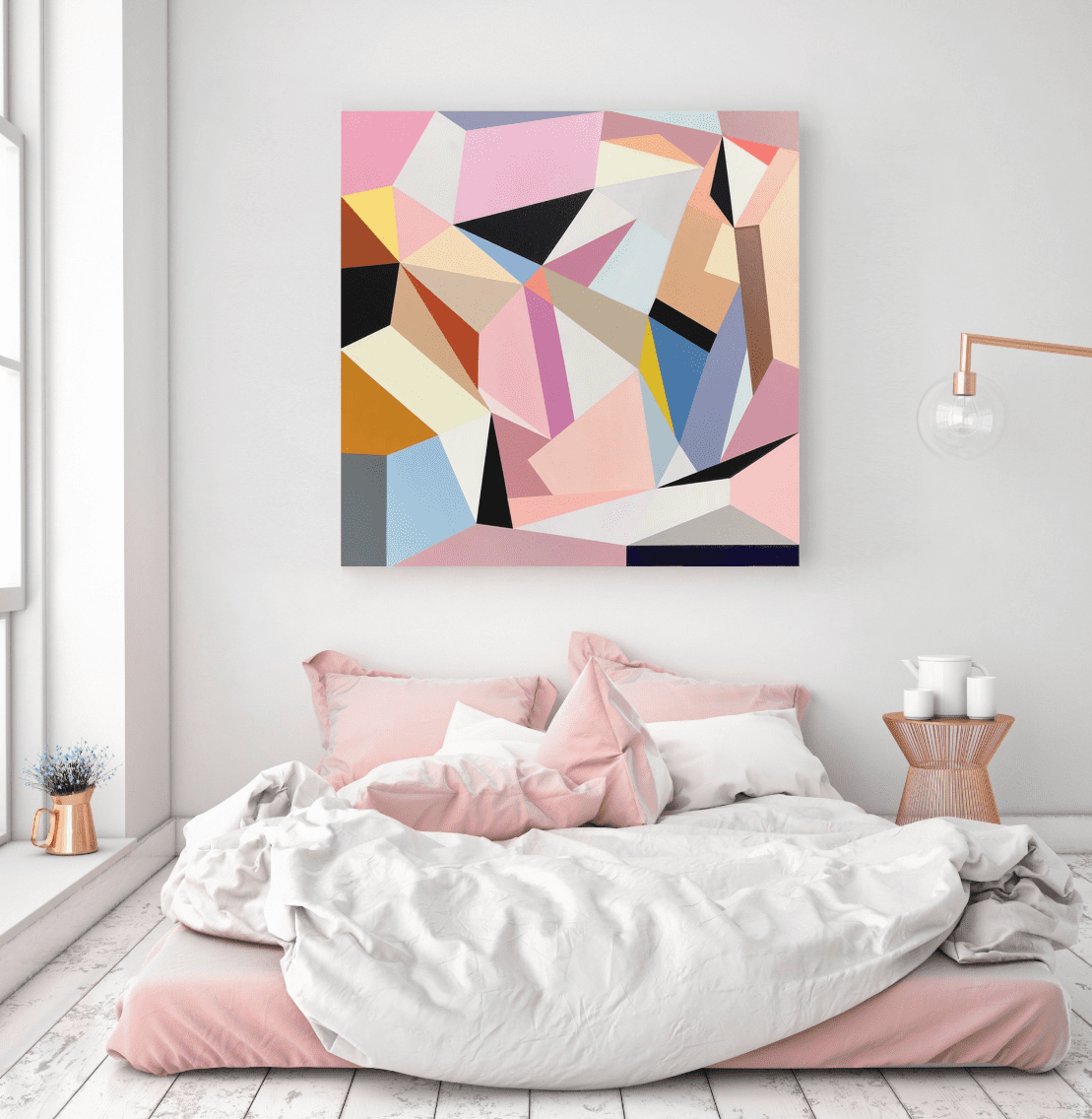 5. Ruchi Rai
Originally from India, Ruchi started her career as a textile designer. When she began free hand painting on silk and chiffon sarees, her love of art on large canvases was borne. She uses acrylics, washes and sometimes inks, to create large abstract works that are filled with beauty.
View Ruchi's current works here.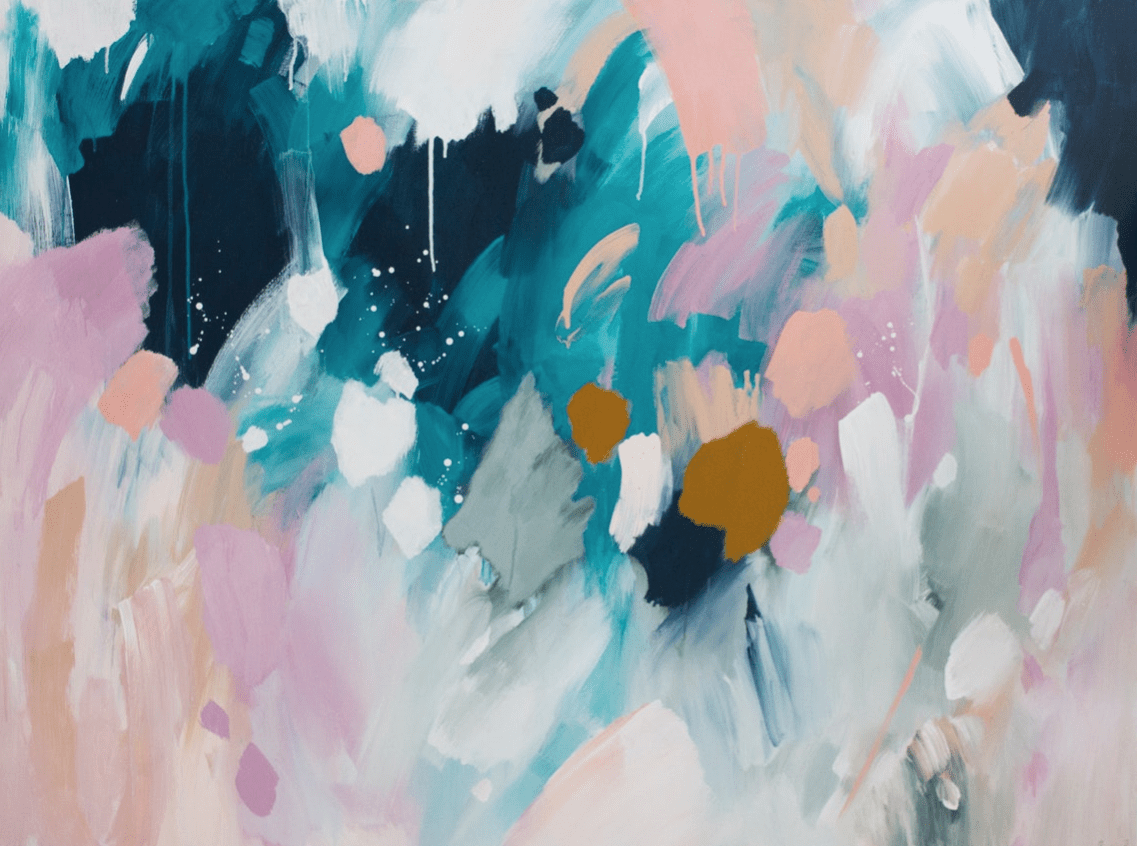 6. Salleigh Olsen
Edgy, contemporary and oh-so-perfect for a modern Australian or coastal interior, we're a big fan of Salleigh's original works. Her female nudes ooze confidence, while her abstract mixed media pieces are layered with detail.
View Salleigh's current works here.
7. Jemma Calavassy
I'm pretty sure my next art purchase will be one of Jemma's and just one quick look at her profile will tell you why. Her works are fluid, abstract interpretations of the world around and her current 'Rockpools and Reefs' series is bursting with colour and happiness.
View Jemma's current works here.
8. Clair Bremner
A semi-finalist in this year's Bluethumb Art Prize, Clair's works are beautifully complex reflections of nature. She says she likes to create art that's "A visual feast for the eyes and will be enjoyed for generations to come" and she doesn't disappoint!
View Clair's current works here.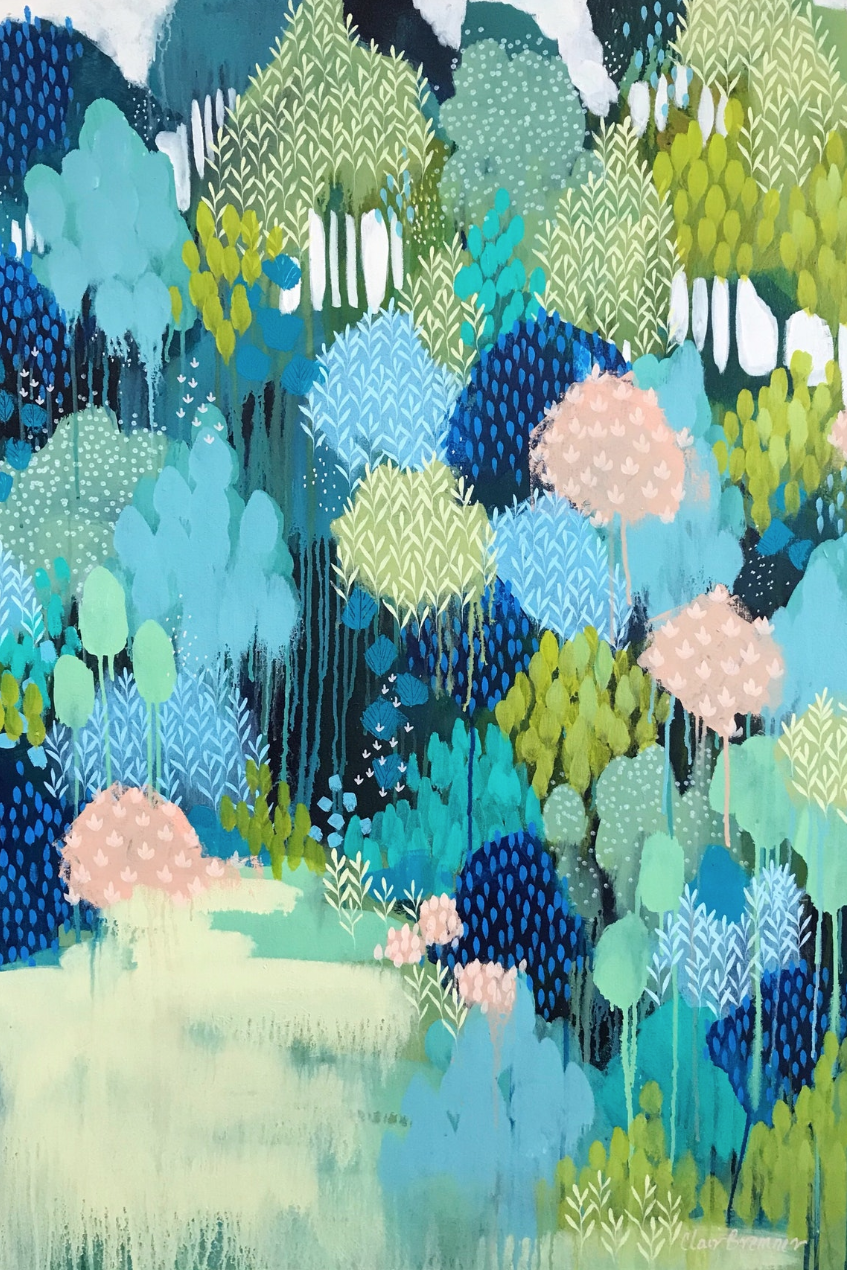 9. Melinda Katotriatis
Melinda's geometric artworks in muted colours create a three-dimensional aspect. They somehow exercise your mind while at the same time have a relaxing effect with their repetitive, rhythmic forms.
View Melinda's current works here.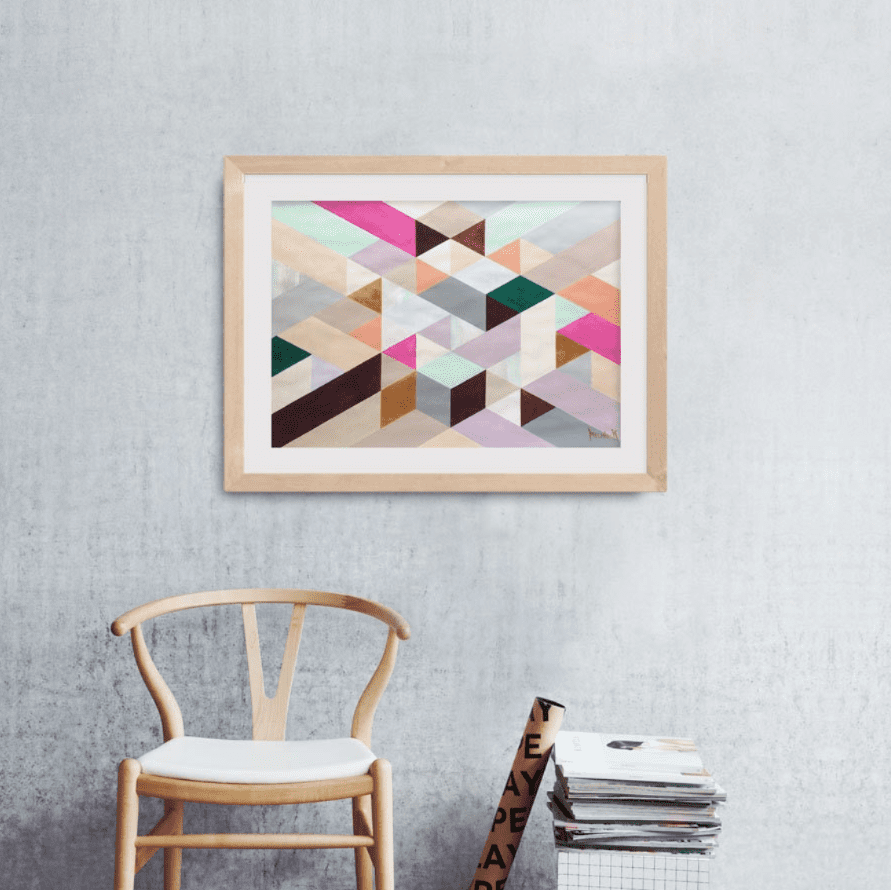 10. Lauren Daly
Her limited edition artworks on heavy weight, archival cotton rag stock will likely make your heart skip a beat! Featuring pale pinks, rich blues and hints of black, her dot style artworks are beyond dreamy.
View Lauren's current works here.
Have you found your latest artwork from this list? We'd love to know if you snap up any pieces from these talented artists.